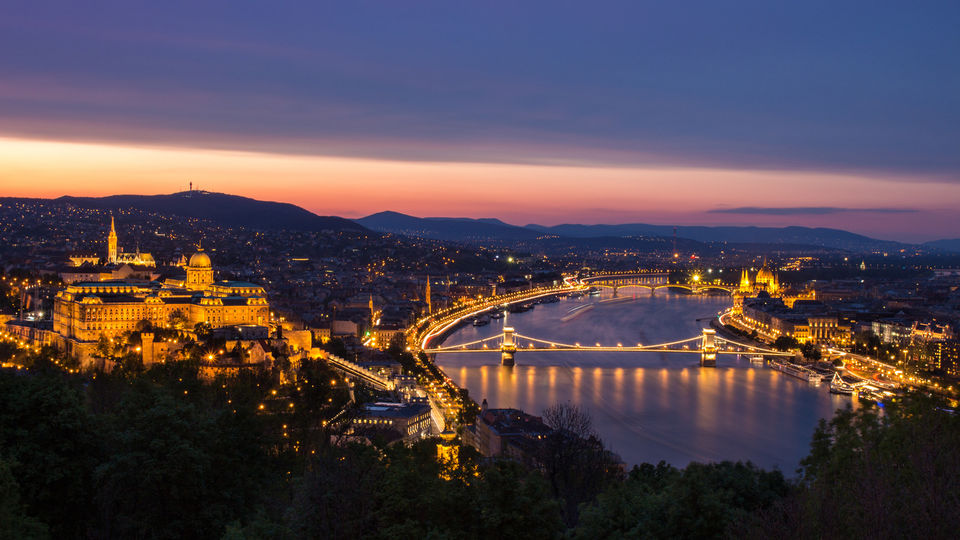 Budapest is one of the finest and the most affordable cities that one could visit in Eastern Europe. Apart from exploring the Buda Castle, admiring the Hungarian Parliament, riding across Chain Bridge, dancing through the nights at classic pubs, there is so much more to do in this amazingly gorgeous capital of Hungary. Here's a list of the most unusual and interesting things you could do when in Budapest!
1. Relax at an Ottoman bathhouse at 3AM or play chess while dipping in the pool at Szechenyi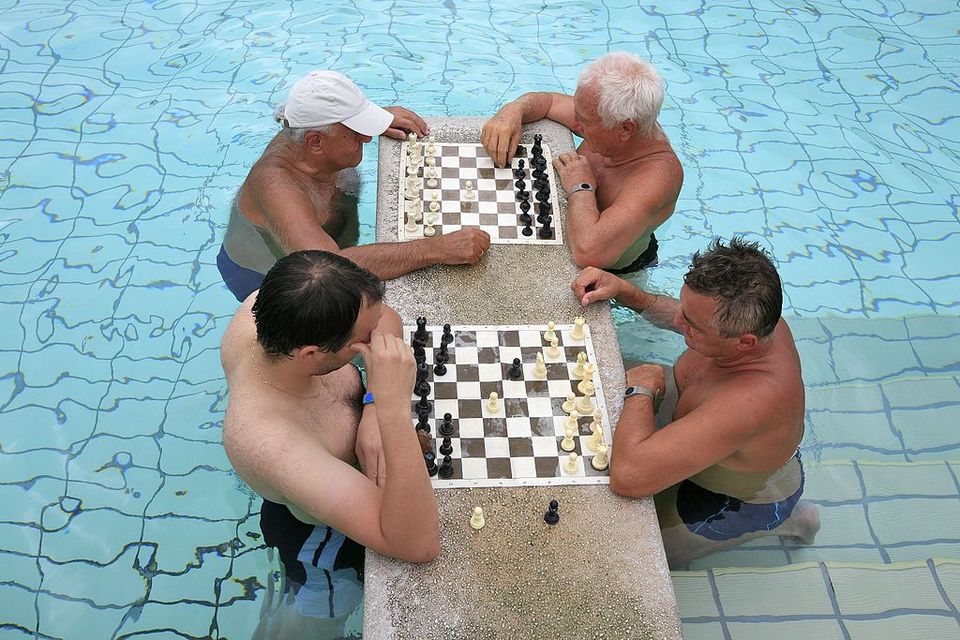 When planning a trip to Budapest, it's hard to miss out one of Europe's largest spa complexes, Szechenyi Bath, which houses numerous thermal pools and massive old structures. However, people tend to miss the outdoor pool (famous amongst locals) featuring chessboards placed inside the bath where one can soak in, while playing for hours. Out of the many other spa baths around the city, Rudas Baths has gained popularity, not just for its rooftop pool with a panoramic view but also its interesting working hours. This is the only bath which has its doors open for enthusiastic soakers, until 4 AM on weekends. Most of these baths also have after hour pool parties. So what are we waiting for?
Szechenyi:
Cost: ₹1530 for whole day - know more.
Working Hours: Everyday from 6 AM to 10 PM
Rudas Baths:
Cost: ₹1530 for whole day - know more.
Working hours: Everyday from 6 AM to 10 PM, Night baths hours from 10 PM to 4 AM on Fridays and Saturdays
2. Visit the unique railway run by children - Gyermekvasút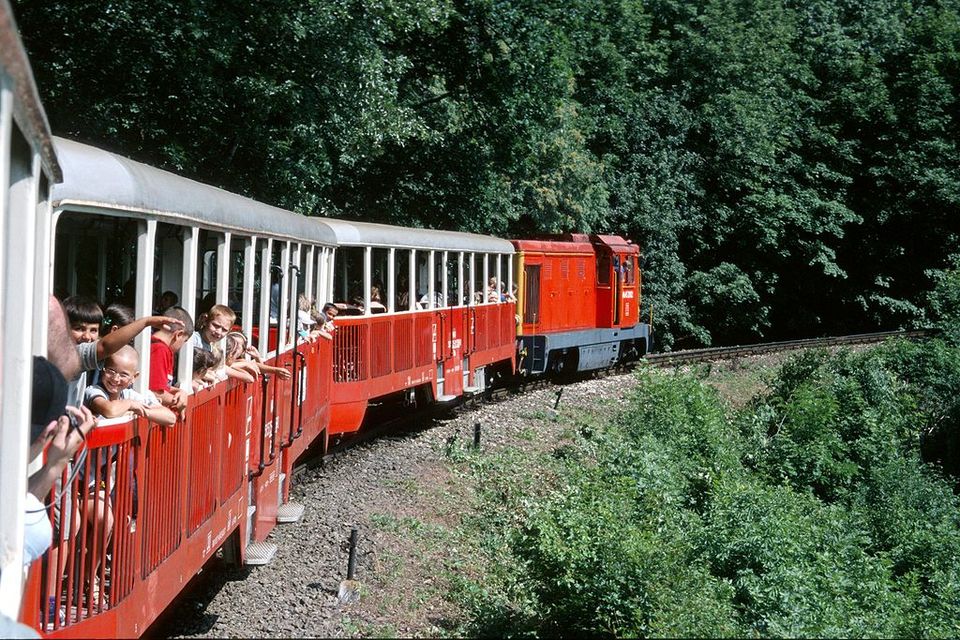 Children's railways were not unusual in the time of the communist era, in the Soviet ruled countries. They stopped centuries ago, to be revived again a few years later. Gyermekvasút, literally translated as Children's Railway, is theworld's largest railway run by kids. Previously used for local transport across cities, today it has become a major tourist attraction. Under adult supervision, children are trained and responsible for the running of the train, traffic control, ticket checking, etc. Make sure you enjoy the ride for its beautiful nature trail and surreal passing landscapes.
Average Cost: ₹200 per person. Detailed fares here.
Working hours: Monday to Sunday 9 AM to 5 PM
3. Explore ruin bars spread over the wild city of Budapest and hang out at the touristy 'For Sale Bar'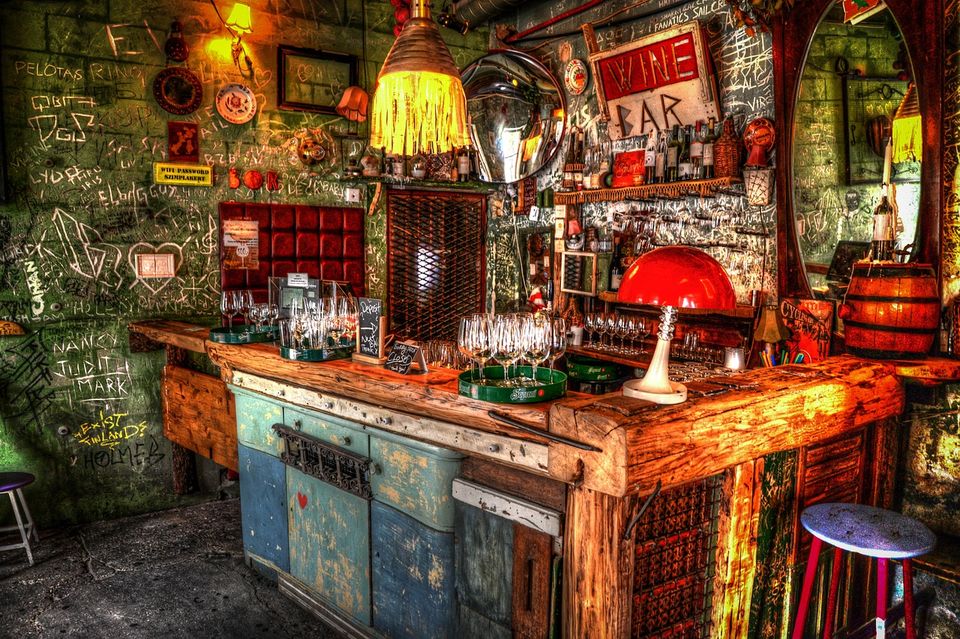 Every city has something which makes it truly special. In Budapest, it is very easy to walk past artsy cafes and underground bars, unless someone shows you the right way and pushes you in deliberately. Not exaggerating, but the successful model of opening ruin bars all over Budapest is a definite competition to the nightlife king, London. Ruin bars are basically abandoned building basements turned into groovy psychedelic settings, with a raw feel to them. Not a ruin bar, but 'For Sale Pub' is a bar which lets people leave a mark behind, in the form of receipts, notes, photos, artworks, etc. It's not the cheapest, but a burning fireplace, with warm flooring and a hot meal is what you are aiming for. Go ruin bar hopping and make it the best alcohol-infused night of your life!
Average Expense: ₹800 per person
Working Hours: Varying hours through the week - check here.
4. Get underground - there is an 'upside down' to Budapest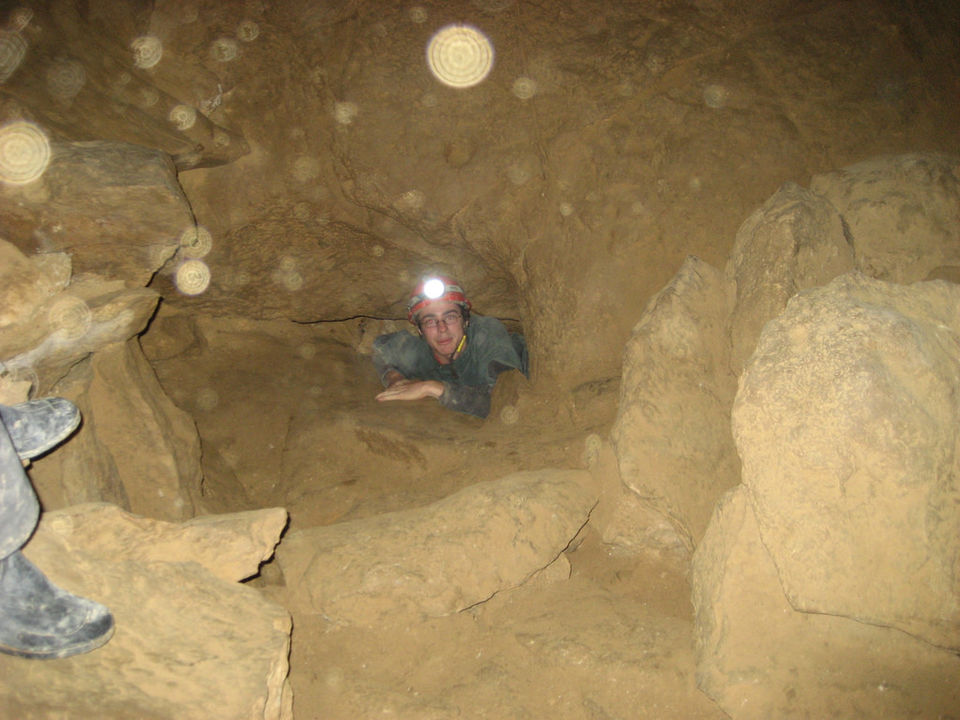 Pretty strange, is it? Not in Budapest! Caving is the best activity you could do if you are adventurous enough. The thermal water than runs through the city and into thermal baths, has also successfully made a very interesting cave complex right beneath the city of Budapest. There are caving tours that you may opt for or get under Gellert Hill to see the Budapest Cave Church, an active place for worship. Or you could explore the quirky labyrinth under Buda Castle, where Vlad the Impaler (aka Dracula) was imprisoned for 15 years. All these places have a nominal entrance fee, but it's worth a visit. Get to know 'stranger things' in Buda!
Cave Church:
Cost: ₹150 per person
Working Hours: Everyday from 9.30 AM to 7.30 PM
Labyrinth of Buda Castle:
Cost: ₹640 per person
Working Hours: Everyday from 10 AM to 7 PM
Know more about the Cave Church and the Labyrinth.
5. Go hunt for the birthplace of the first Rubik's cube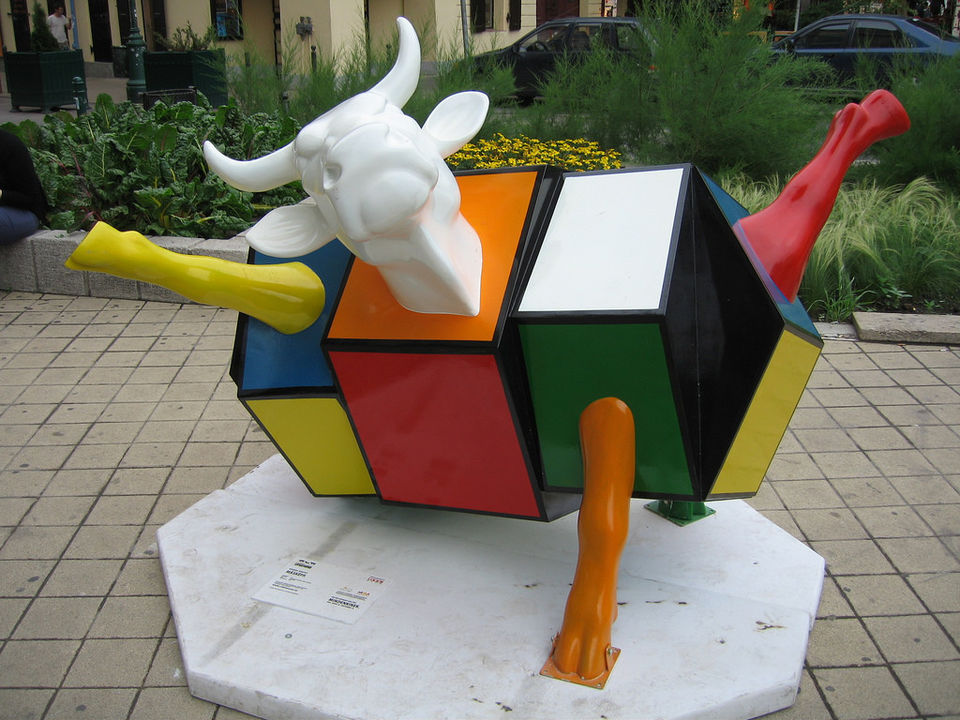 Did you know that the inventor of Rubik's cube is Hungarian and still living? There is nothing better than getting to solve a Rubik's cube at its very birthplace. Erno Rubik came up with the Rubik's project as an experiment for his students. Since then Rubik's cube has become popular and also resulted into speed-cubing world championships over the world. Also, there is street art dedicated to the Rubik's cube artist as a tribute to him. Find the puzzler if you can!
Cost: ₹780 per person
Museum Hours: Mondays to Saturdays 10 AM – 9:30 PM and Sundays 11 AM – 6 PM
6. Look out for Budapest's communist era statues and take a selfie with Ronald Reagan
Memento Park is an exhibition of sorts of all the Communist era statues, which were otherwise put out on streets. As communism faded away from Hungary, all the statues including Stalin's Boots were taken and placed in Memento Park. Today, it tributes Stalin, Lenin and Socialism. Another famous statue located in the Liberty Square is that of former US President Ronald Reagan, who helped in the liberation of Hungary from the rule of Soviet in 1945. Explore Memento Park and take a selfie with Reagan to get as close to Budapest's Communist past as you can.
Cost: ₹380 per person
Open Hours: Everyday from 10 AM till dusk
7. Host to many legends, relish a traditional Hungarian cake at Central Cafe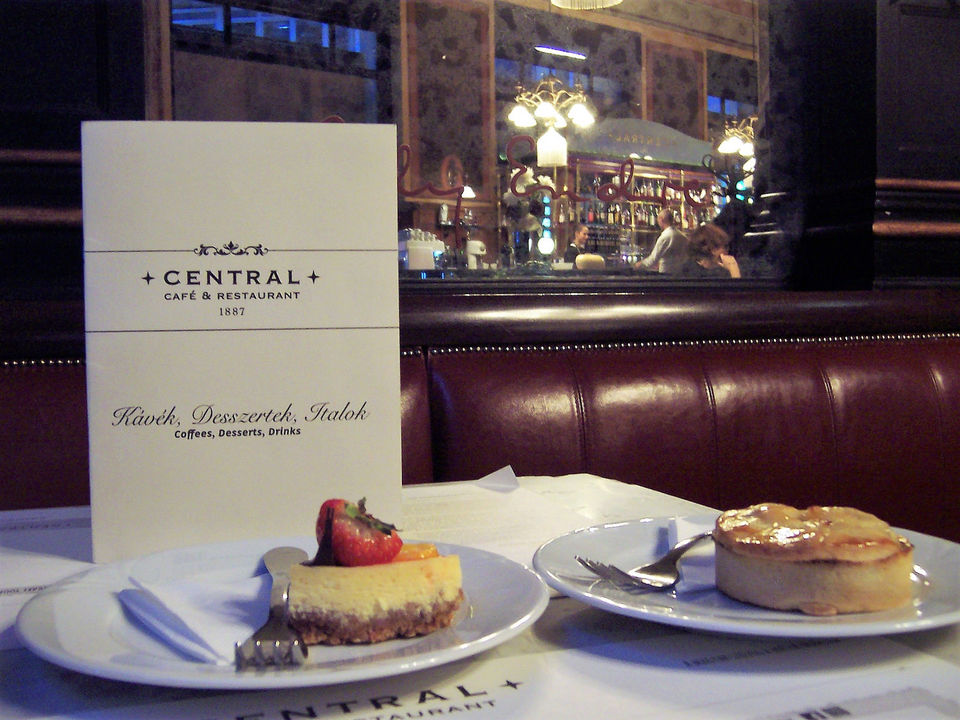 Cafe culture has always been dominant in the city of Budapest since the early 19th century. Central Cafe is a standout amongst all, as this cafe hosted a large number of imminent novelists, writers, artists, philosophers of the golden era. Central Cafe is famous for its Hungarian cakes on offer, which could be happily paired with a cappuccino or a pint of beer. It is designed in two halves, one for food and the other for drinks. Visit CC and get inspired!
Average expense: ₹700 per person
Working hours: Everyday from 08:30 AM to 11:00 PM
8. Get on top of Gellert Hill to enjoy a billion dollar view for free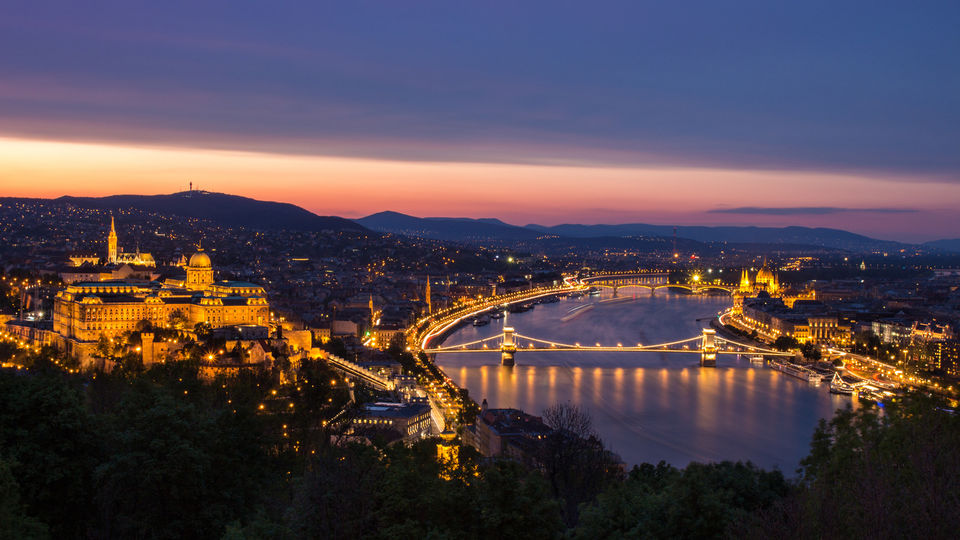 Still not convinced? This is the 634th reason proving that Budapest is one of the most beautiful towns of Eastern Europe. Grab a drink,  maybe the Hungarian bitter alcoholic drink Unicum, and head straight to the top of Gilbert Hill to enjoy the stunning sunset. Make sure that you start earlier so you have a place for yourself amongst the crowd. This little hill spreads in front of you a delicious view of the Danube, Chain Bridge, Buda Castle and the whole of Budapest. Do spend a romantic evening here!
Cost: Free
Open hours: All day every day
Love to know about new places? Then write about your unusual travel explorations, on Tripoto and inspire our community of travellers to try it.