'When a man is tired of London, he is tired of life; for there is in London all that life can afford' – Samuel Johnson
From historical and cultural attractions to world-class restaurants and good times, London is a city unlike any other. While Big Ben, Hyde Park, Buckingham Palace and The London Eye are all worth the hype, there is another side to the city – away from the big hitters – that many tourists miss out on entirely.
Whether you've lived here all your life or are just visiting, these unusual ways to discover London will show you an unfamiliar but intriguing side to the city!
1. Taking a fascinating street art tour to discover London's art and history
Street-art tours are stunning visual treats that expose you to East London's incredible creativity, while also offering insight into important historical and cultural events that have made the area what it is today.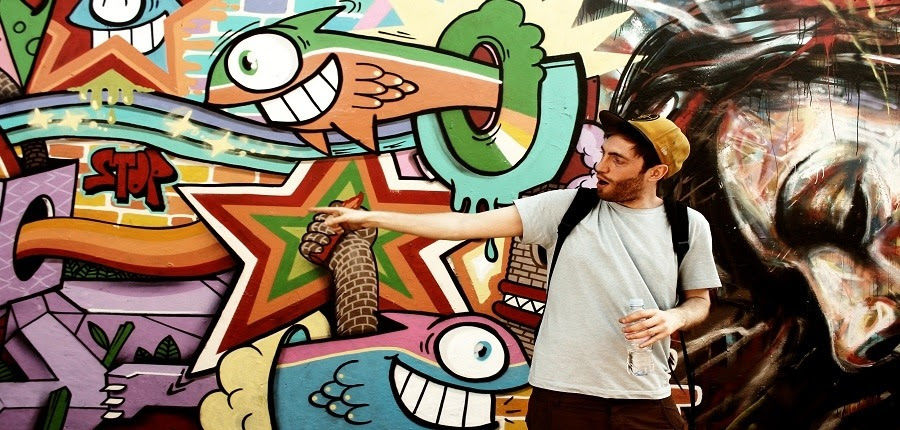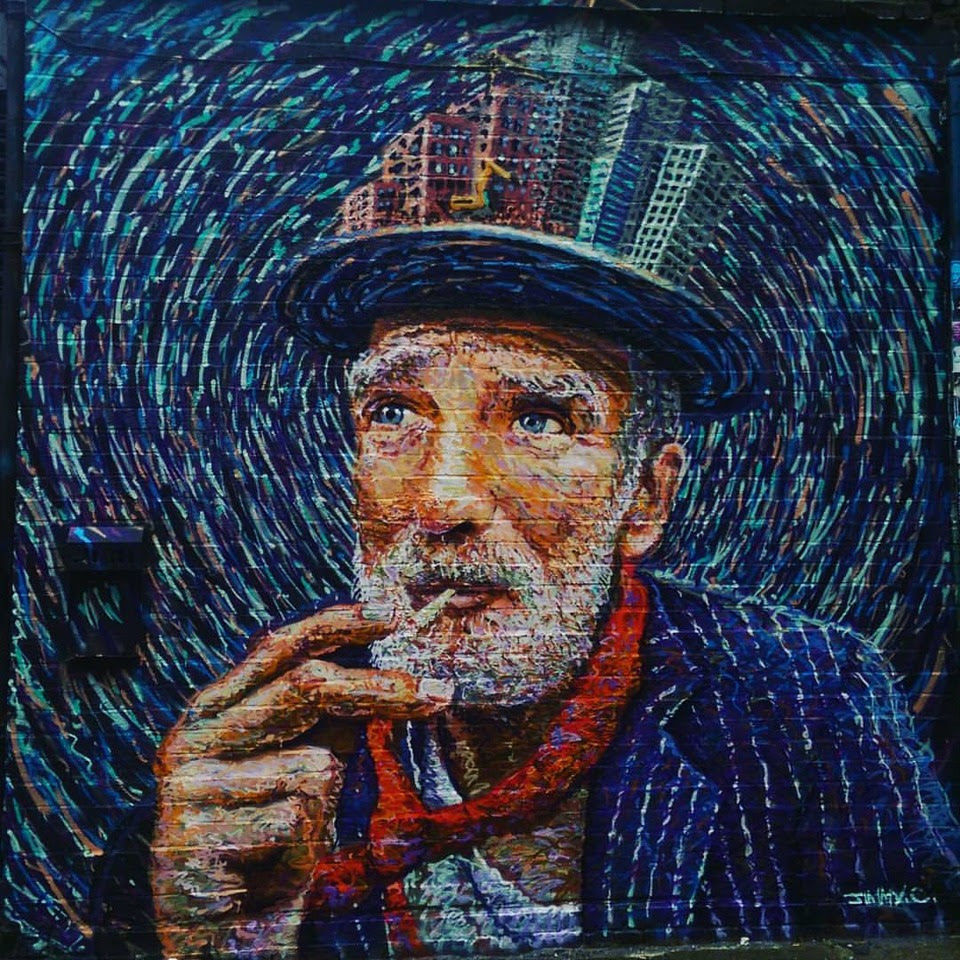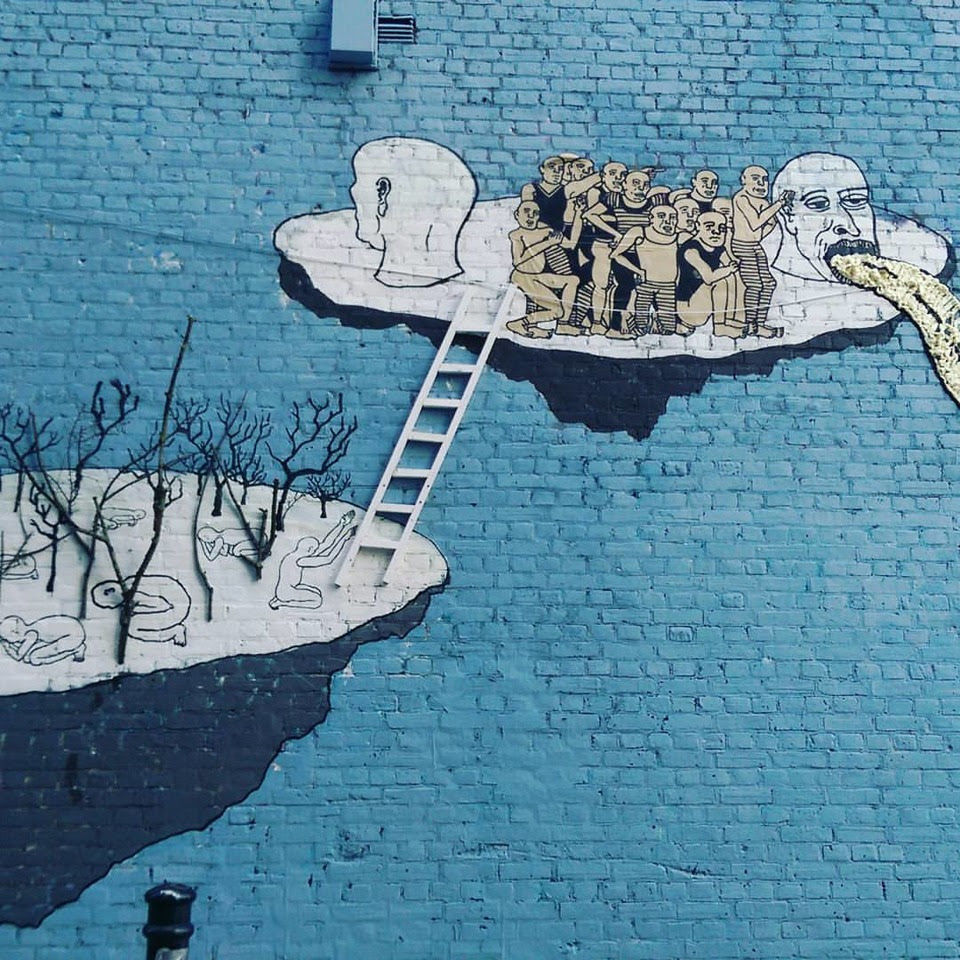 On the tour you are guaranteed to see a huge range of amazing artworks. And if you take the tour with Alternative London, to guide you will be well-known street artists and those involved in the creative community.
Tour information:
Days: Monday to Saturday
Duration: 1.5 - 2 Hours
Group Size: Up to 25 people
Starting point: Liverpool Street Station.
Finishing point: The location varies, but will be close to a station.
2. Be enthralled by the lost rivers of London
London is usually seen as a one-river (Thames) city, but have you heard about the Tyburn or the Fleet? These lost rivers still flow beneath London and can be seen from various locations in the capital.
To see the Tyburn: Head to Gray's Antiques, one of the world's largest and most diverse collections of fine antiques. Ask the staff and they will happily give you directions.
Where: Gray's Antiques, 58 Davies Street & 1-7 Davies Mews, London, W1K 5AB
Phone: 020–7629–7034
To see the Fleet: The Fleet can be seen from the road outside the Coach & Horses on Ray St in Clerkenwell.
3. Have conversations in the dark as you dine at Dans Le Noir
Rediscover the power of senses as you dine in absolute darkness, while being hosted and served by the visually impaired!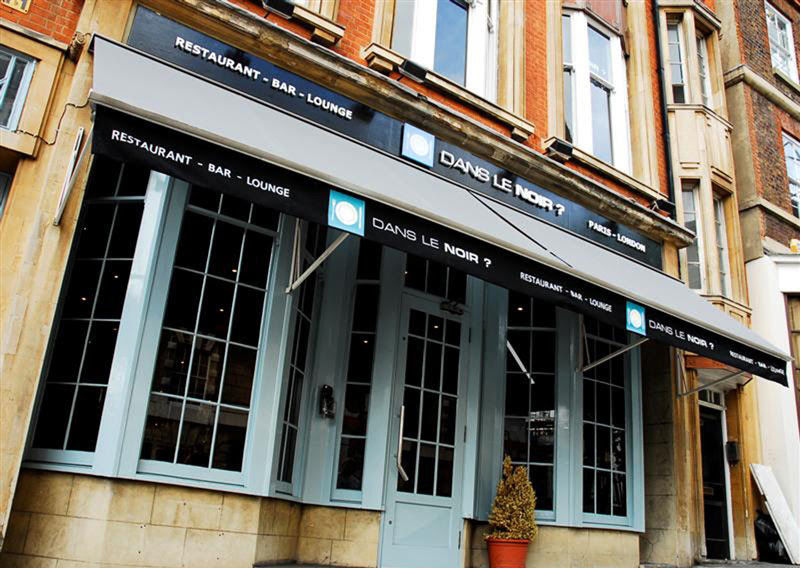 Dans Le Noir is about a sensory experience, in which darkness frees you of inhibitions and fosters an amiability without preconceptions. Here, the visually-impaired become your eyes and guide you through your meal.

Where: 30-31 Clerkenwell Green, Clerkenwell, London EC1R 0DU, UK
Yes! At Prince Charles Cinema, you can watch movies all night long at their regular all-night film marathons. Regular sing-alongs are also part of the programme, so don't worry, no one is going to shush you!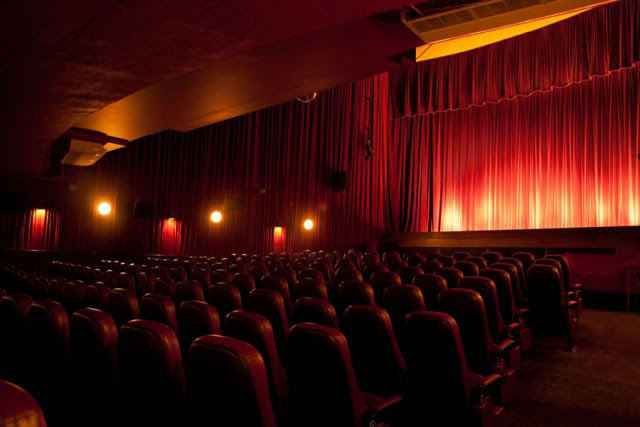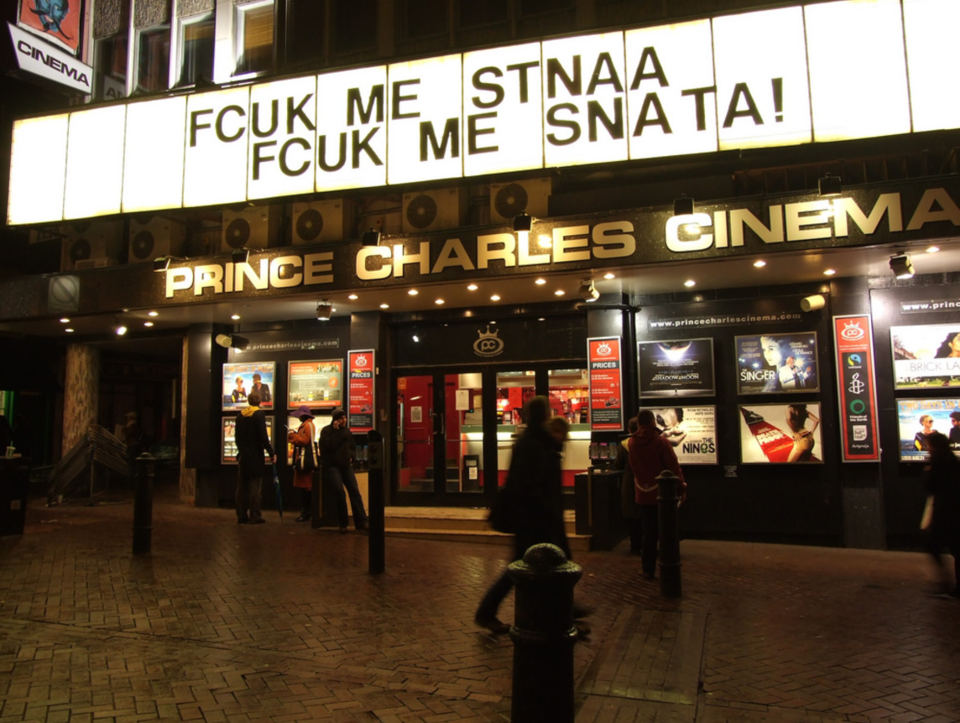 Upcoming movie marathon: On 20 May, Prince Charles Cinema is hosting a Disney pyjama party, which means an all-night movie marathon of seven films (including one mystery selection) that you can sing along to from sunset to sunrise.
For more information on the movie marathon, click here.
5. Go for an insightful lesson at The School of Life
Taking a lesson at The School of Life is a great way to remedy the rat-race blues and meet new people in the process. The School of Life offers unique lectures and events such as "How to use mindfulness at work", "Networking for introverts", and "How to be a compassionate leader".
Find out about upcoming classes here.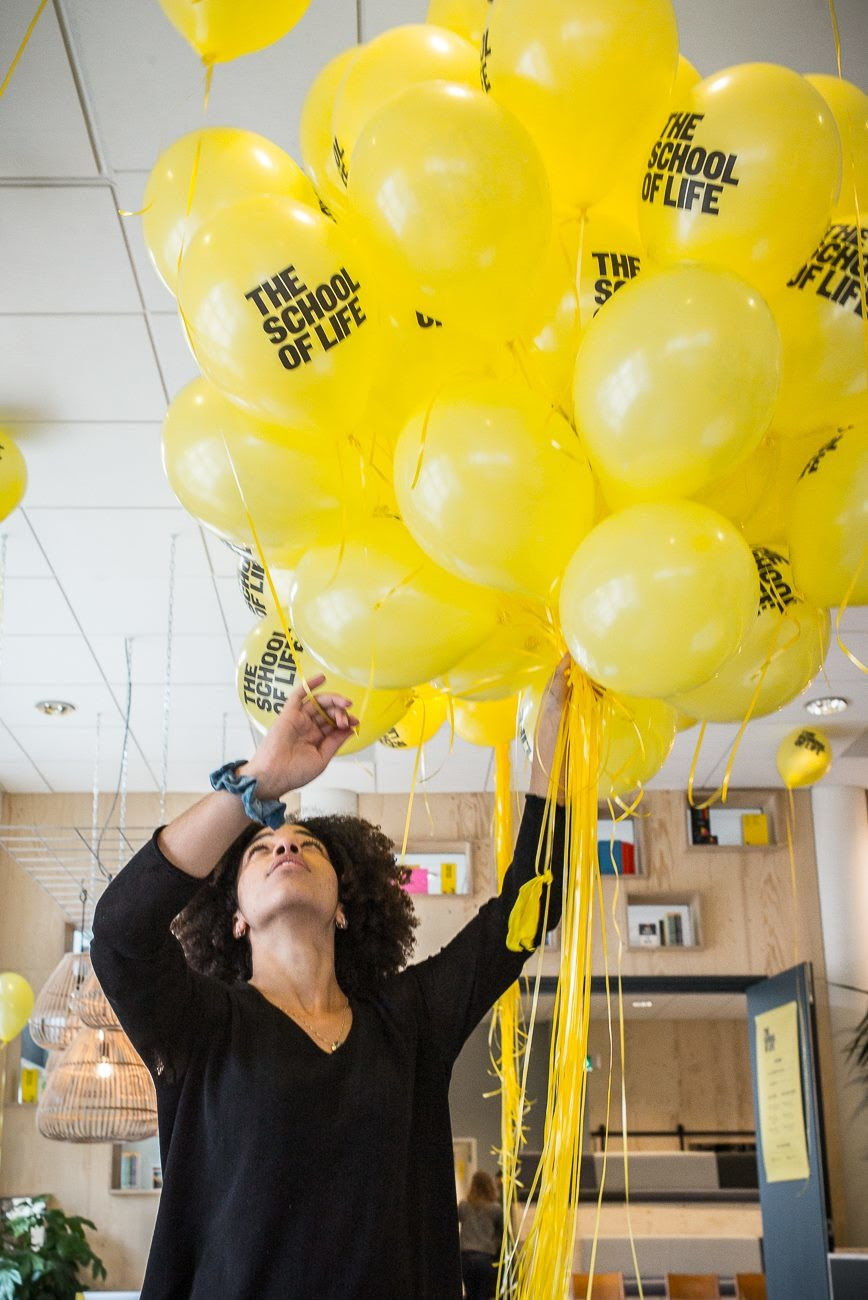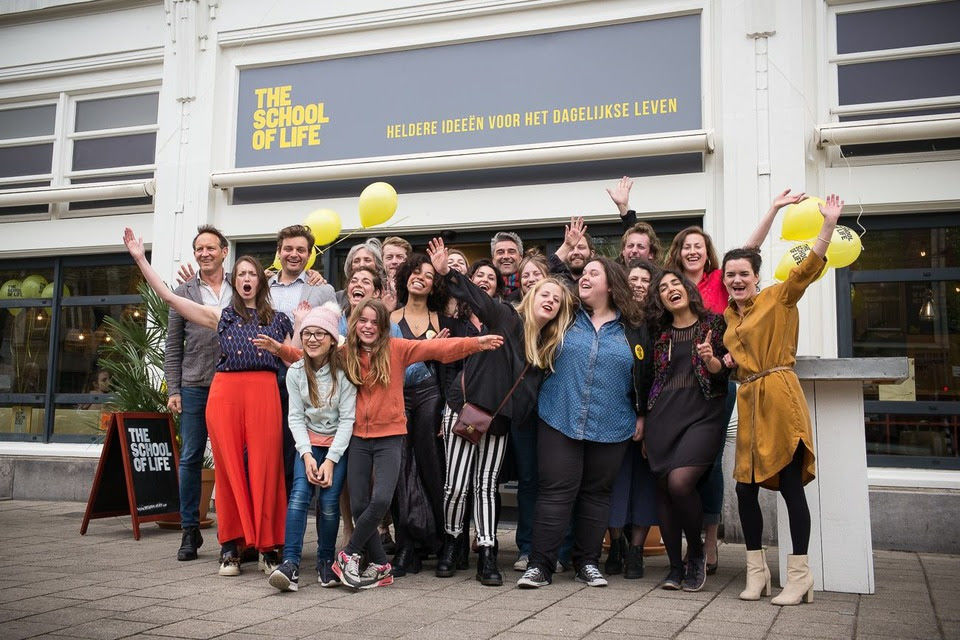 Take to the lively streets of East London on a delightful food tour with Secret Food Tours to spoil your taste buds with some of the best Indian street food in London.
Whether you are a seasoned curry fan or need an introduction to Indian food, this award-winning Secret Indian Food Tour caters to all tastes and people. The food tour will introduce you to a variety of dishes from the Indian subcontinent, offer you samples of authentic Indian sweets and savouries, while giving you information on the multitude of spices that make up Indian cooking!
You can book your Secret Food Tour here.
7. Marvel at the treasures inside some of London's best museums – at night!
If you associate museum visits with school children and stuffy exhibitions, think again.
'Museums at Night' takes place across London with a series of special after-hours with a drink in hand, music, talks, tours, performances, and one helluva atmosphere, so you can experience the capital's museums in a whole new light, or shall I say a whole new dark.
• Whitechapel Gallery – First Thursdays of every month.
• Science Museum Lates – Last Wednesday of every month (except December)
• V&A's Late – Last Friday of every month (except December)
• Natural History Museum Lates – Last Friday of every month (except December)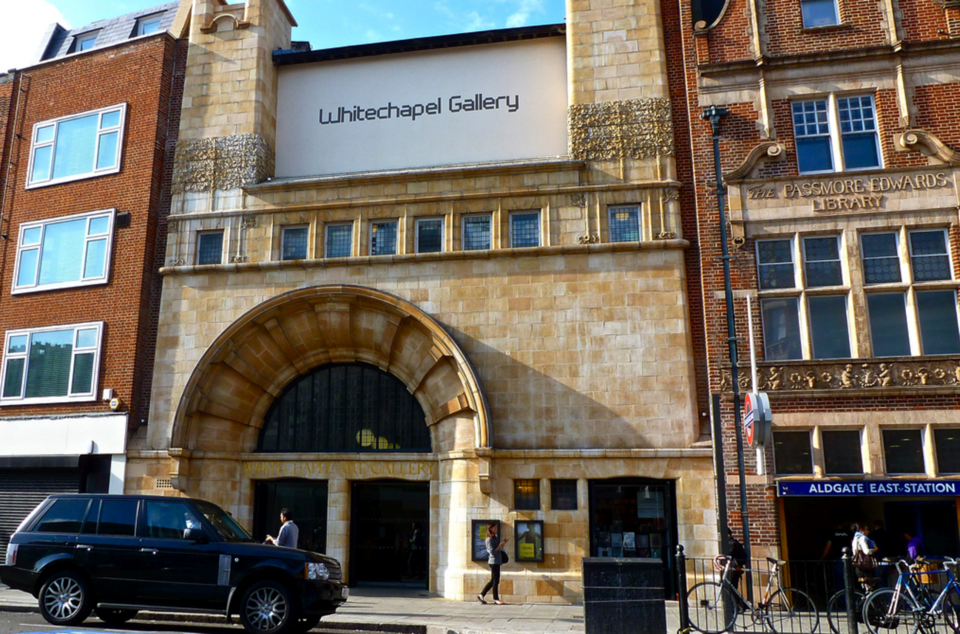 8. Find your way to one of London's speakeasy bars for delicious cocktails
Flickering candlelight, classic cocktails and a location that's impossible to pinpoint on Google Maps; welcome to London's speakeasy bars. Traditionally, speakeasies were places for illegal boozing, and that history helps them maintain an intriguing status!
Best options include Evans and Peel Detective Agency in Earl's Court and Danger of Death in Shoreditch. Just don't tell anyone you read about them on Tripoto!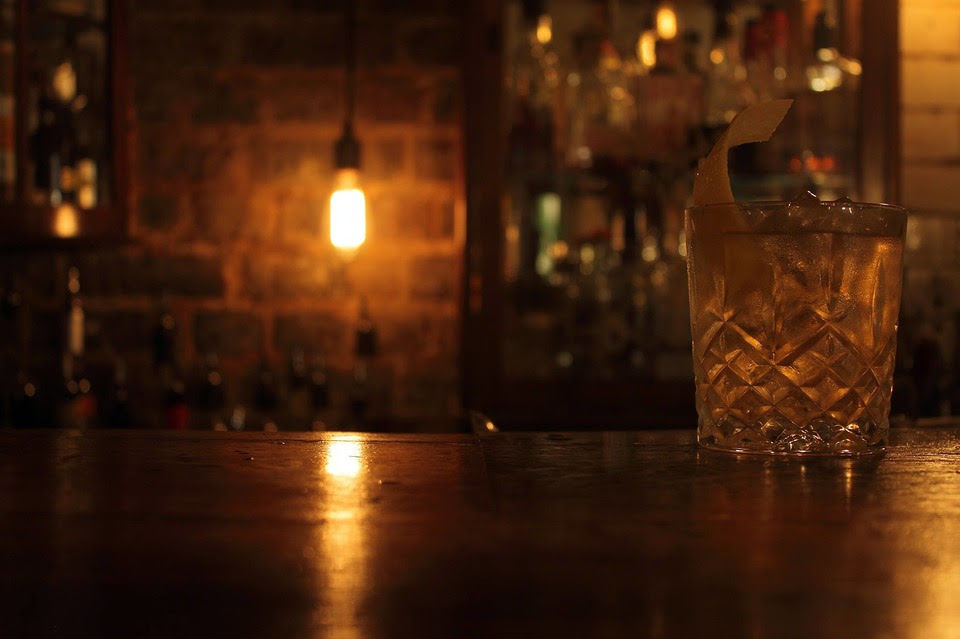 Best time to visit London: London can be visited at any time of year, as it has a mild climate, however, if you're looking for the best months, June to September is a great time to experience one of the most visited cities in the world.

Best way to reach London: British Airways, hands down. The airlines has been operating flights to London for the last 90 years, and has mastered the art of providing exceptional service to the magnificent British capital. Experience their award-winning service on a choice of daily flights to London Heathrow (LHR), London Gatwick (LGW), London City (LCY) and London Stansted (STN) airports, from India. Discover the London you don't know with British Airways.

Are you aware of any unusual ways to discover London? Share it with the 25 million travellers on Tripoto.
In association with British Airways