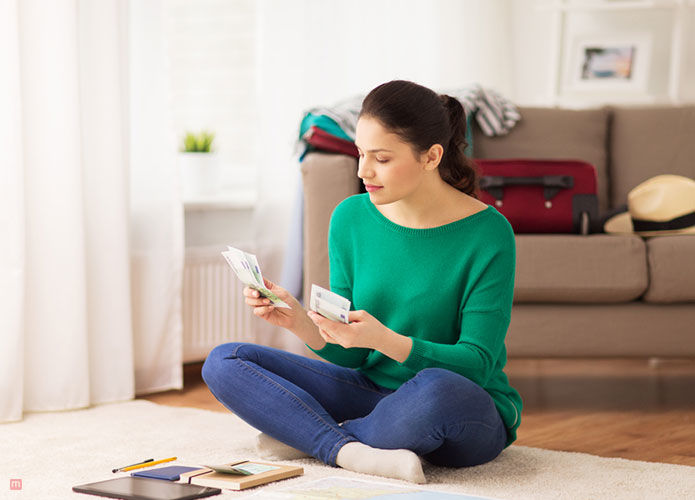 There is a passionate traveler hidden in all of us. It aches to come out but cannot always do what it wants due to financial constraints. With time, travel is evolving and now you can adopt multiple techniques to bring down the costs associated with vacationing. In this article, we list some of the most common and effective ways to save money during a holiday trip.
1. Become part of a frequent flyer program
Maintaining frequent flyer accounts online is not only very easy now but also a widely adopted trend. Travelers go to any length to make their trip cheaper. Airline miles can help you bag multiple discounts. You will be able to enjoy discounts on stores, restaurants, hotels and rental cars that are in alliance with your airline's frequent flyer program. Perhaps the biggest plus of airline miles remains to be redemption on the air ticket. Air tickets are the most costly part of any holiday trip, so being able to bring down the price is quite an achievement.

2. Eat Local
This is actually an advice that every traveler should follow regardless of how much money it saves. A lot of people agree that dining at local eateries and trying out the street food not only gives you a true experience of the city but also helps you save quite a few bucks. There is absolutely no need to eat out at fancy restaurants. It won't impact your trip at all.
3. Stay at a hostel
Hostels are not luxurious and you don't get any fancy services while staying but they sure are cheap. It is always better to stay someplace you can afford rather than not going at all because you do not have the money to book a fancy hotel room.
4. Share the expenses
Traveling with a friend or family member means you can share every expense including the room rent and rental car money. This is quite helpful as the entire burden does not end up on your shoulders alone.
5. Use public transport
Using local buses or subway to move around is always cheaper as opposed to renting a car. In fact cover short distances on foot. Doing this not only helps you experience the city surroundings better but save money too. Win Win situation.
6. Visit the free destinations
While the obvious, popular tourist destinations almost always have an admission ticket for visitors, there are still some places left alone that are free to explore. Visiting such places is always fun as they are less crowded and cost no money. Do your research to identify these places before you visit.
7. Fly with a lesser known airline
Air tickets are quite costly. Flying with a lesser known airline means you can get the ticket at a considerably lower price.
8. Travel in the off-season
Off-season traveling means major cost savings on airline ticket, hotel room and rental car.