#1 IS THIS AN "AFTER " SELFIE OR "DURING " SELFIE?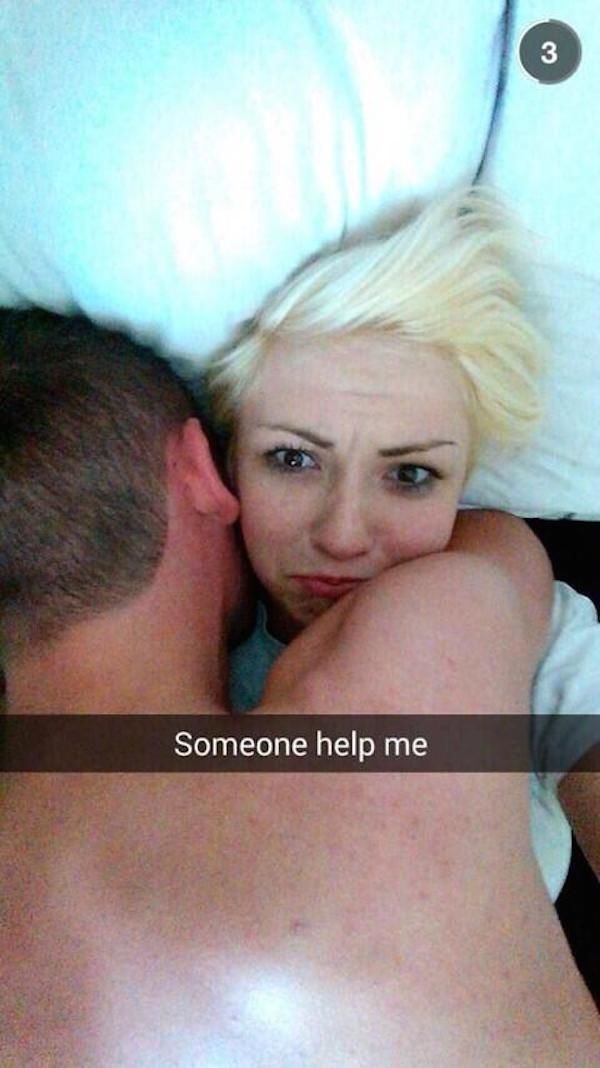 Is This An "After " Selfie Or "During " Selfie?
We're not 100% certain whether this is an "after " selfie or a "during " selfie, because that sure is a strange way to fall asleep afterwards; with your date wrapped in a headlock in case she tries to escape from underneath you!
Unless he's one of those dudes who literally passes out and snores within two seconds of finishing…
#2 WELL THAT'S AWKWARD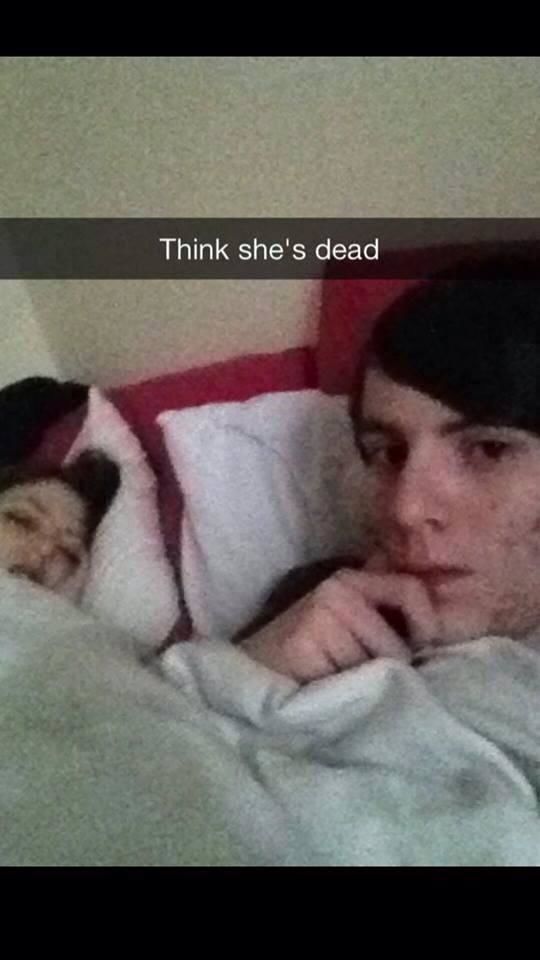 You think she's dead? What the heck did this guy do to her?! And why is he sending Snapchats about it the next morning?! And why does he look so freakin' creepy, it's not helping his cause at all!
We can only hope this Snapchat didn't wind up being used as evidence in the court of law… mainly because witnesses would've only had 10 seconds to look at it before the evidence was gone forever.
#3 YOU'RE SUPPOSED TO DESTROY THE EVIDENCE, NOT CREATE SOME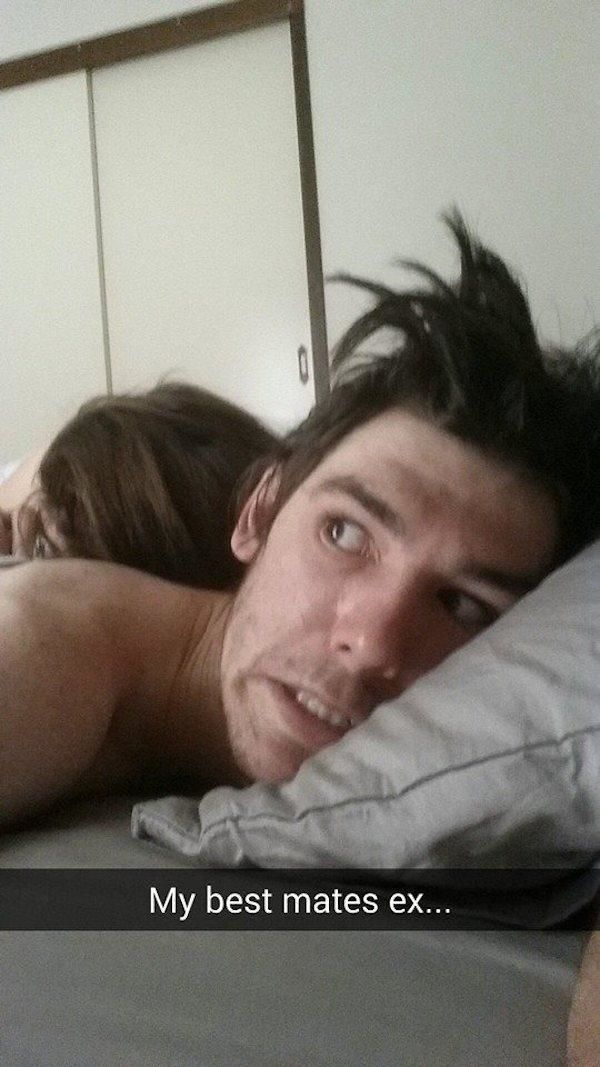 Hey Einstein, not that you should EVER sleep with your best friend's ex-girlfriend but seeing how you did anyway, the idea is to destroy all evidence of the incident rather than create even more evidence by sending Snapchats to all your friends!
How well can you trust your mates not to rat you out? Hopefully more than your best friend can trust you!
#4 YOU SEEMED A LOT LESS WEIRD LAST NIGHT…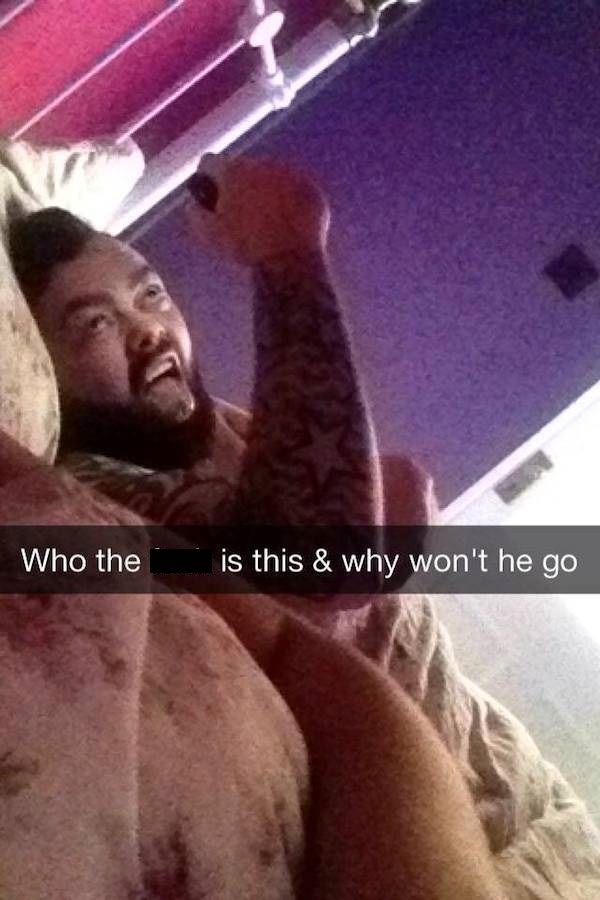 Everyone wakes up after a one-night stand some time to see a face that wasn't as attractive as the face they were looking at the night before, but this is ridiculous.
There's something… UP with this guy, isn't there? He looks like he belongs in the cast of Spartacus orVikings or something… and not as one of the hunks, either.
#5 AT LEAST I GOT A GOOD SNAPCHAT OUT OF IT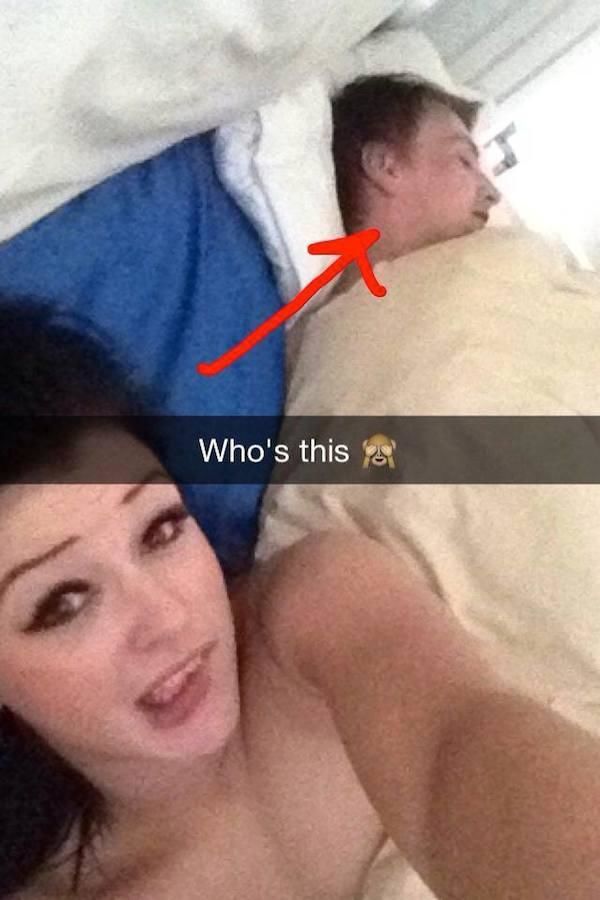 You can cover your eyes all you want (I'm referring to the money emoticon) but it still happened, and to be fair this girl doesn't seem all that distraught about it. In fact, she might have only taken this guy home so she could post this "hilarious" Snapchat to all her friends the next morning.
#6 DO YOU THINK HE HAD THIS EXPRESSION ON HIS FACE THE ENTIRE TIME?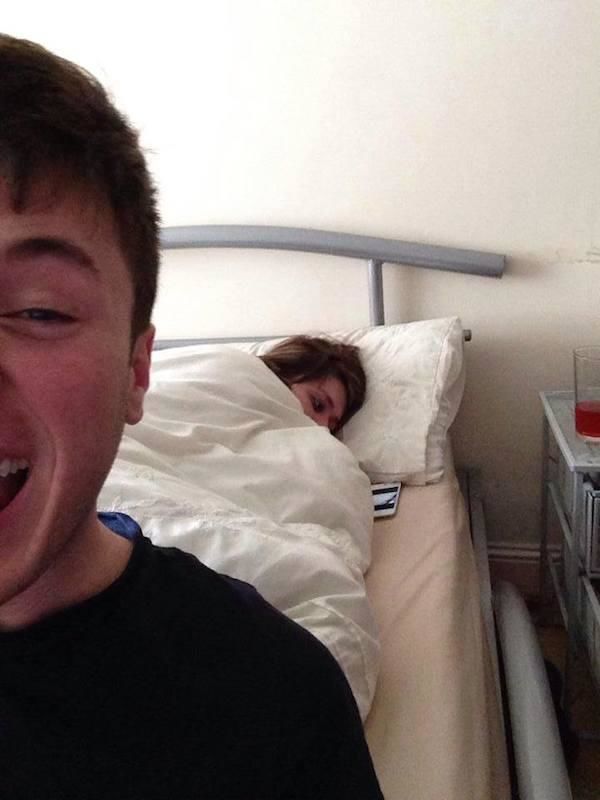 Why play it cool in the morning when you can send a selfie to all your friends showing how chuffed you are that you got laid last night? After all, there's no need to play it cool anymore once the deed is done; you can finally be yourself!
He's got his "I just had ! :)" face on while she's got her "I just had … :(" face on.
#7 THE INFAMOUS RUN OF SHAME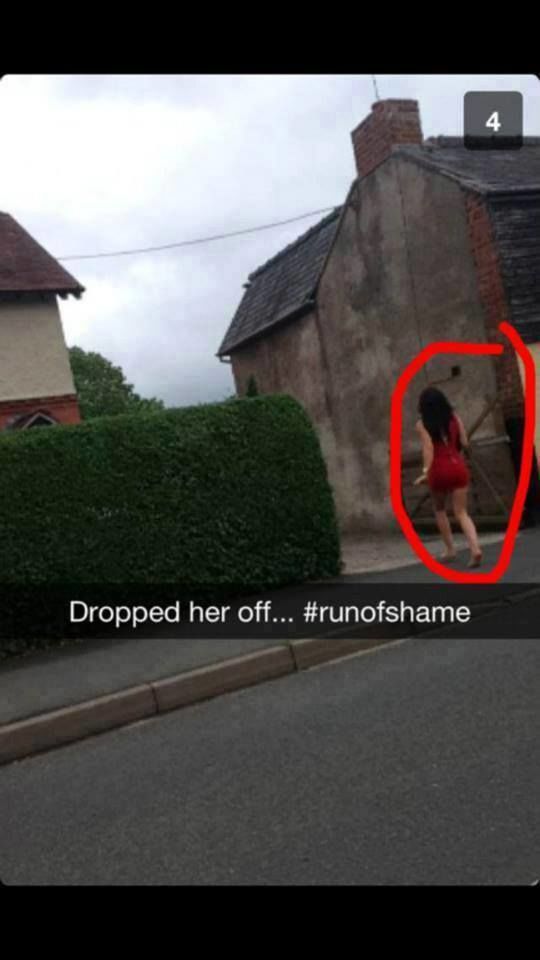 This guy managed to get an action shot of his date from last night running barefoot from his car to her front door.
He could have taken the high road and let her go inside with dignity, he could have made it easier for her and parked on the other side of the road to minimize her run of shame, but no – he sent a Snapchat of her running away to everyone he knows.