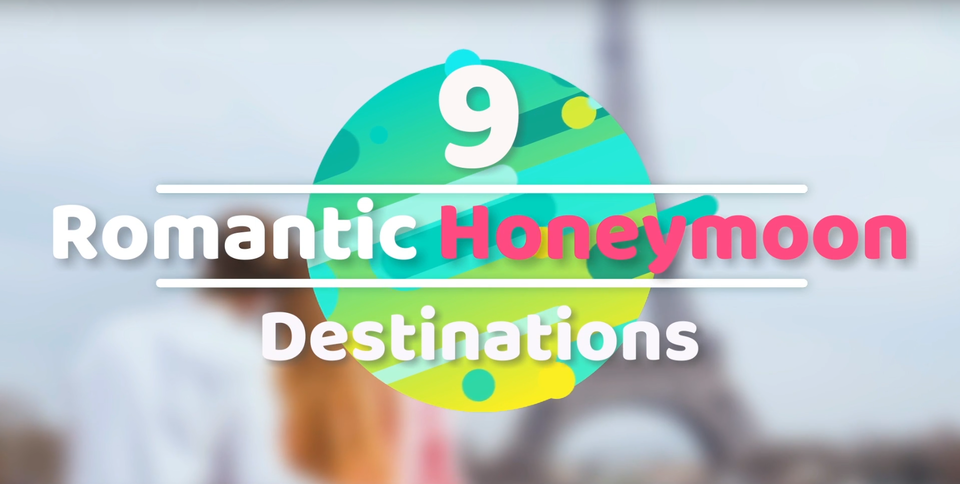 You have made it official and now it's the time to start your happily ever after story. Whether you love beaches, like to spend time with nature, a foodie, a shopaholic or a couple who likes adventure. After those stressful wedding rituals you would surely want to have a relaxing journey and a once in a lifetime kind of destination that would suit your preference and budget. Selecting the ideal honeymoon location is not an easy task – numerous destinations, countless hotels and resorts and picking the perfect place that suits both you and your partner's need… How would you choose? Well our travel experts have rounded up best honeymoon destinations globally and each destination has something unique to offer for newlyweds.
So here you go,
1. Maldives: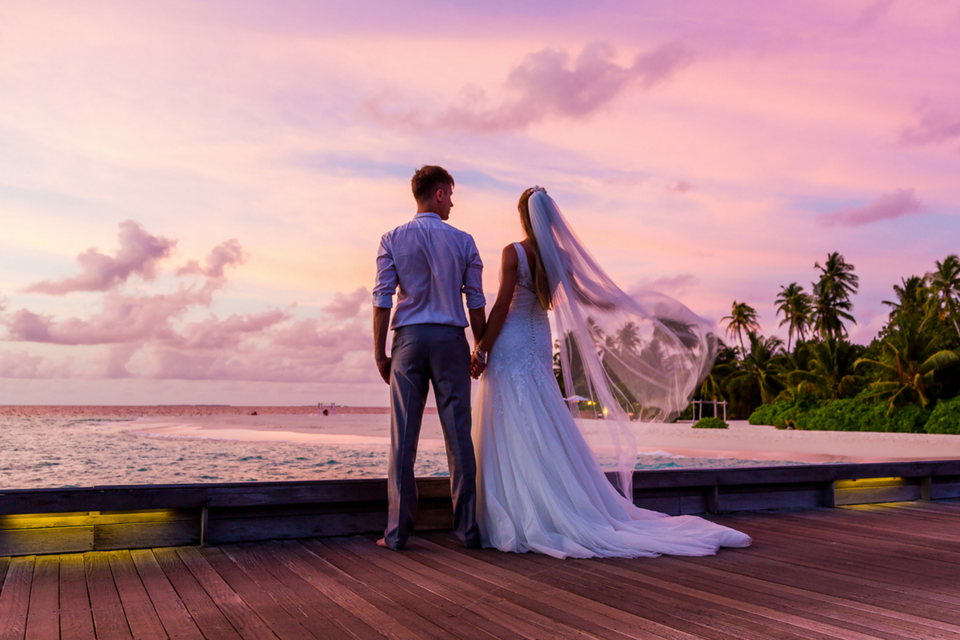 The underwater beauty and the sparking white sand makes Maldives an obvious choice for couples. No doubt, Maldives is home to the best beaches in the world. This not very famous Indian Ocean paradise attracts millions of people with its beauty and serene atmosphere. Maldives comprises over 1200 islands and each one would make you feel blasé about it. Mostly the hotels and resorts have their private islands and they would go to the highest level to let you feel the luxury. People who are in love with marine life would surely want to go to Maldives and experience the crystal-clear water and the underwater world.
Where to go in Maldives:
Male, Hulhumale Island, Maafushi, Utheemu, Feydhoo, Maradhoo, Veligandu Island, Banana Reef and a lot more
What to do in Maldives:
Scuba & Snorkeling, Yoga & Pilates, Spa, Walking Tours, Waterskiing & Jet skiing, Boating etc.
2. Bora Bora: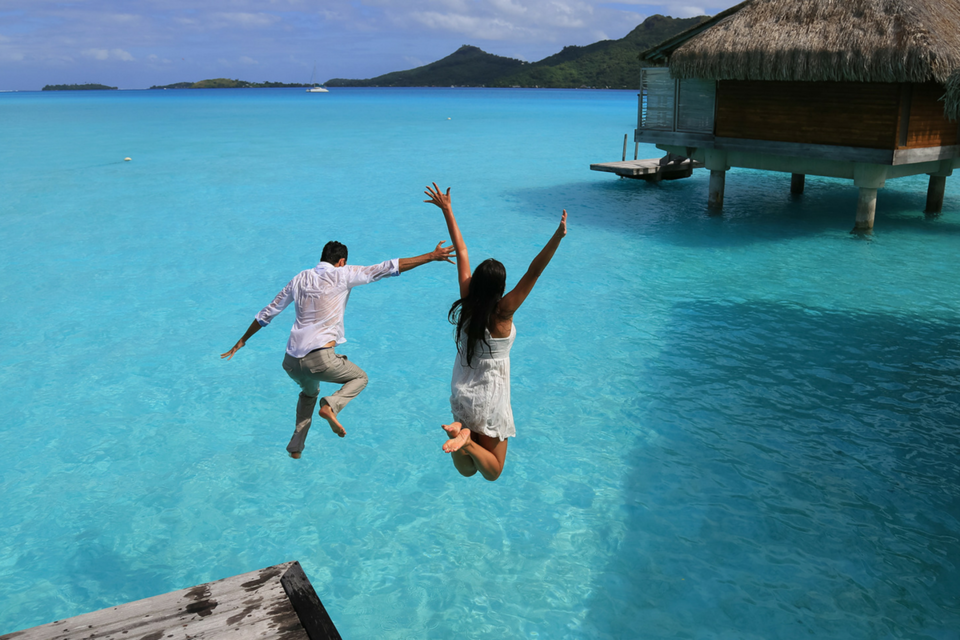 The unbeatable beauty and steadfast fame defines Bora Bora the most celebrated island in the Southern Pacific region. You would start experiencing the beauty right from the air, as the view from the airplane will melt your heart. This internationally acclaimed honeymoon destination gives an escape to the newlyweds. This is one of the famous luxury honeymoon destinations where couples feel that the places is meant just for them and makes their memories unforgettable. The beach has everything a newlywed would want for their special moments of marital bliss.
Where to go in Bora Bora:
Matira Point, Monte Otemanu, Monte Pahia, Plage Matira, Amanahune
What to do in Bora Bora:
Scuba & Snorkeling, Speedboat tours, Shark Diving, Fishing charters and tours, Water Sports, Lagoon Water Adventure, Jeep Safari, Para Sailing.
3. Paris: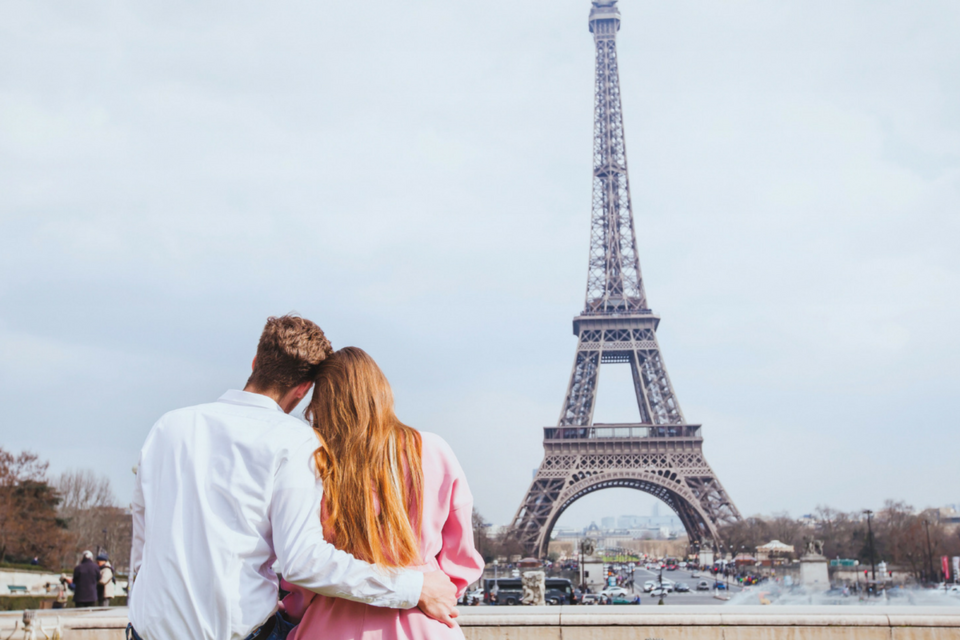 Paris often referred to as the "city of love" and hence considered as the most romantic and the top honeymoon destinations amongst the European countries. The city is famous for the romantic isolated small cafés and the hidden gardens. The food and wine, the art and culture has always been an attraction for a lot of tourists. Anyone who has experienced this can attest to Paris' inherent romance and makes it the most preferred location for newlyweds.
Where to go in Paris:
Eiffel Tower, the Louvre, the Musée d'Orsay, Notre-Dame, Musée Rodin, the Musée de l'Orangerie, and the many markets.
What to do in Paris:
Sightseeing, Visit art and cultural museum, City Tour, Shopping, Nightlife etc.
You might be interested in reading – 10 things you should know before visiting Paris

4. Hawaii: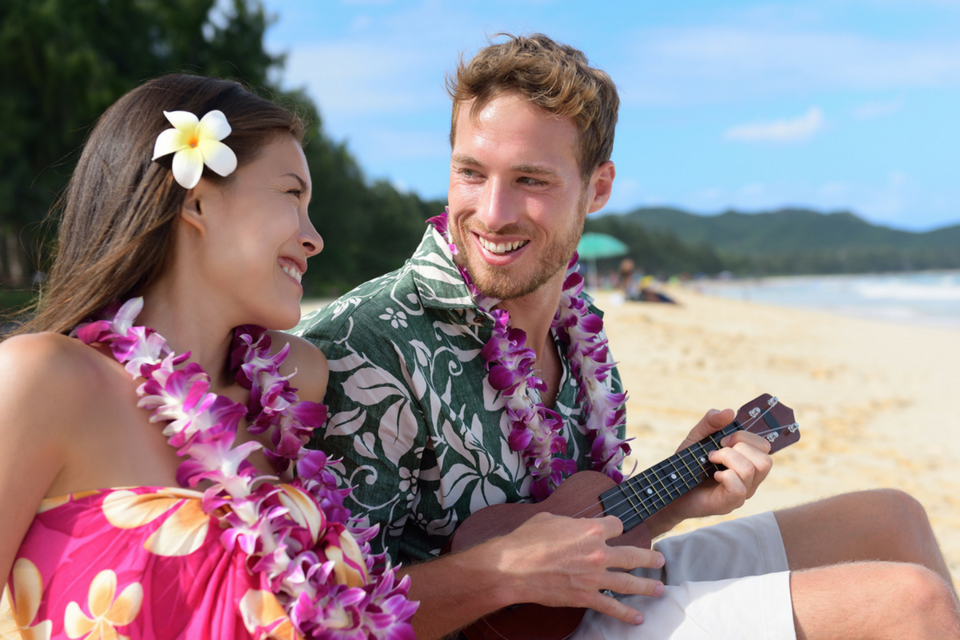 Hawaii makes us think of those orchid garland lei around your neck, a flower behind your ear and a pareo rolled over the body, an ideal Hawaii look. If you are looking for a classic and timeless romantic honeymoon spot, Hawaii could be one of your preference. Palm trees, lush jungles, and quiet beaches with white sand is ideal to relax for newlyweds to shed the wedding stress. Hawaii has the best weather throughout so you can plan your trip anytime during the year. The resorts at this perfect honeymoon destination is so adapted to provide best honeymoon packages that adds to the romance of the couple.
Where to go in Hawaii:
O'ahu, Maui, Lana'I, Moloka'I, Kaua'I
What to do in Hawaii:
Skuba Diving, Golfing, Whale Watching, Sunset cruise, Spa, Beach Hopping, Windsurfing, Camping, etc.
5. The Bahamas: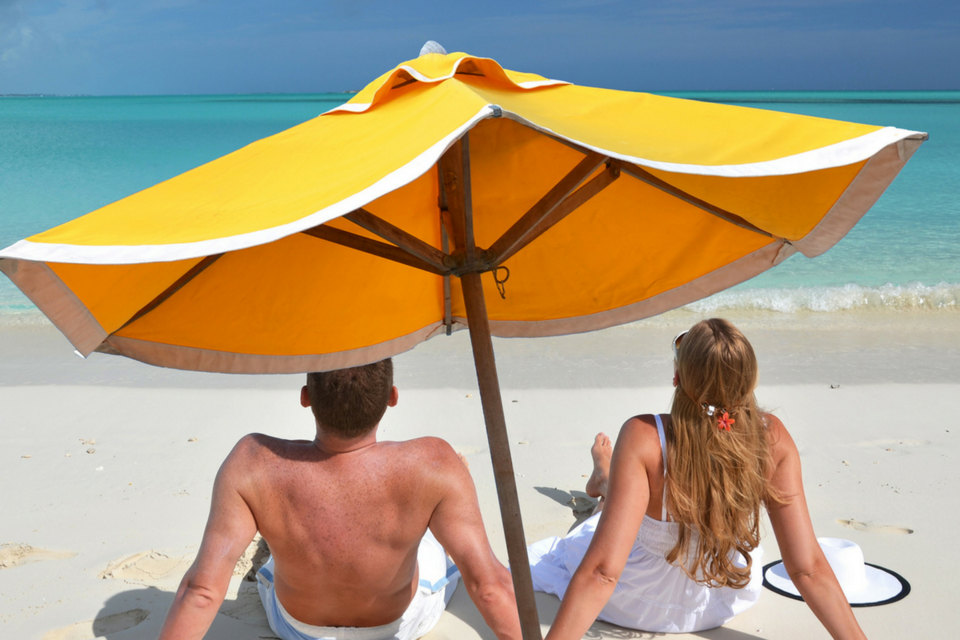 Kick start your new lives together in paradise – The Bahamas. This is one of the ideal destinations for couples, who wish to make their tropical honeymoon unforgettable and unique. The dazzling water, pleasant temperature throughout the year and plenty of activities throughout makes the destination a nice option for couples to make their honeymoon memorable. The Bahamas is covered with miles of secluded white sand beaches, countless blue water sea and tropical nights filled with sparking stars.
Where to go in Bahamas:
Governor's Harbour, Treasure Cay, Gregory Town, Marsh Harbour
What to do in Bahamas:
Beaches, Diving, Fishing, Snorkeling, Kayaking, Nature Hiking, Golfing
6. Italy: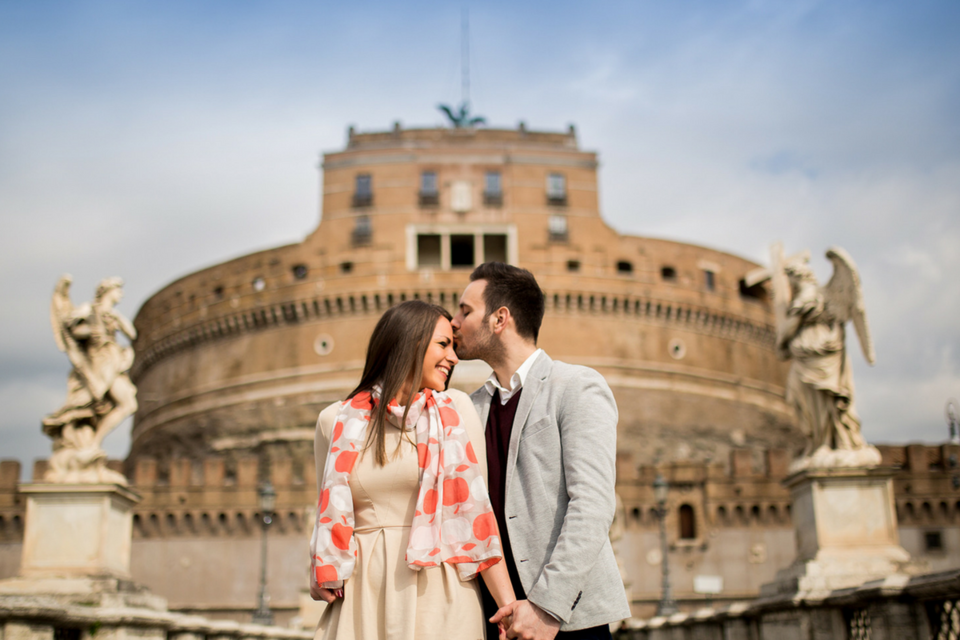 Italy also known as the romantic city of the world, offers a bevy options for the newlyweds. Here couples can sit back and enjoy their love for one another. The country has charming cities, magnificent coastal regions, dazzling culture and excellent cuisine. Cities in Italy are rich in art and culture. The beautiful landscapes and the stunningly attractive medieval towns will take you back to the history of Italy. Milan in Italy has also been home to the famous romantic couple Romeo and Juliet who are renowned world over for their love story.
Where to go in Italy:
Rome, Florence, Milan, Lampedusa, Alghero, Lake Garda, Costa Smeralda and a lot more
What to do in Italy:
Visit Museums and ancient galleries, visit historic Cathedrals, sightseeing, hot air balloon ride, candle lite dinner, spa and a lot more.
7. Bali: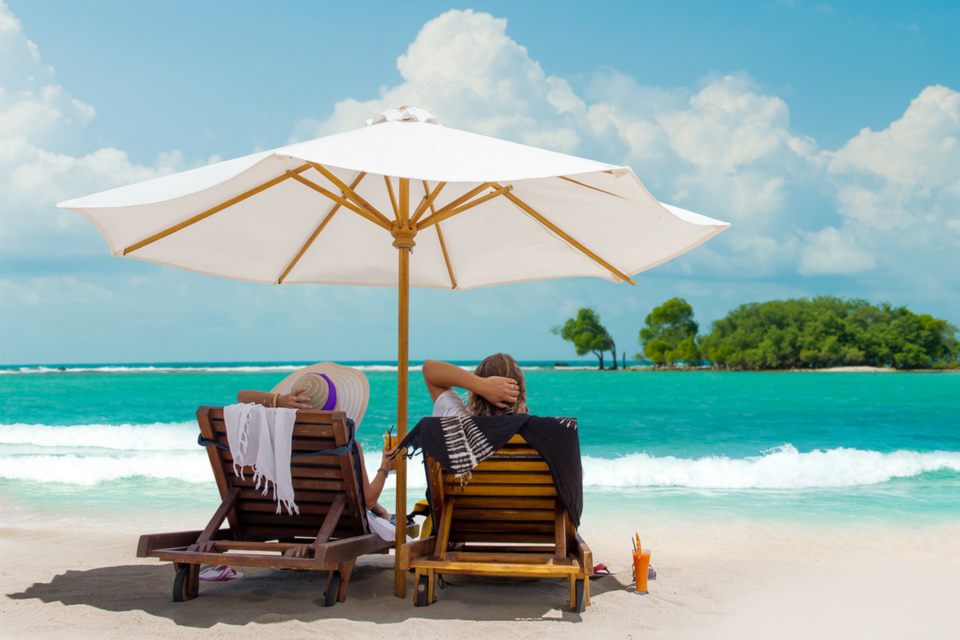 Bali is one of the best honeymoon places in the world; this famous island in Indonesia attracts a lot of tourists and for newlyweds. The moment you reach Bali, you will be thrilled with the inebriating fragrance of clove oil in the air. Though the island is crowded with tourists, it is rich in natural beauty. The place is also famous amongst surfers, hikers and cyclists. If relaxation is one of your top priorities – spa is one of the best treatment you could get in Bali. The magnificent temples and the spirituality in the air adds to the beauty of your trip.
Where to go in Bali:
Uluwatu Temple – Pura Luhur, Pura Tanah Lot, Pura Ulun Danu Bratan, Lovina, Ubud, Kuta Beach etc
What to do in Bali:
Hiking/ Trekking, Sightseeing, Dolphin Sighting, Cycling, Surfing, Food Safari, Snorkeling, Photography
You might be interested in reading – Journey to wonderful Indonesia

8. Costa Rica: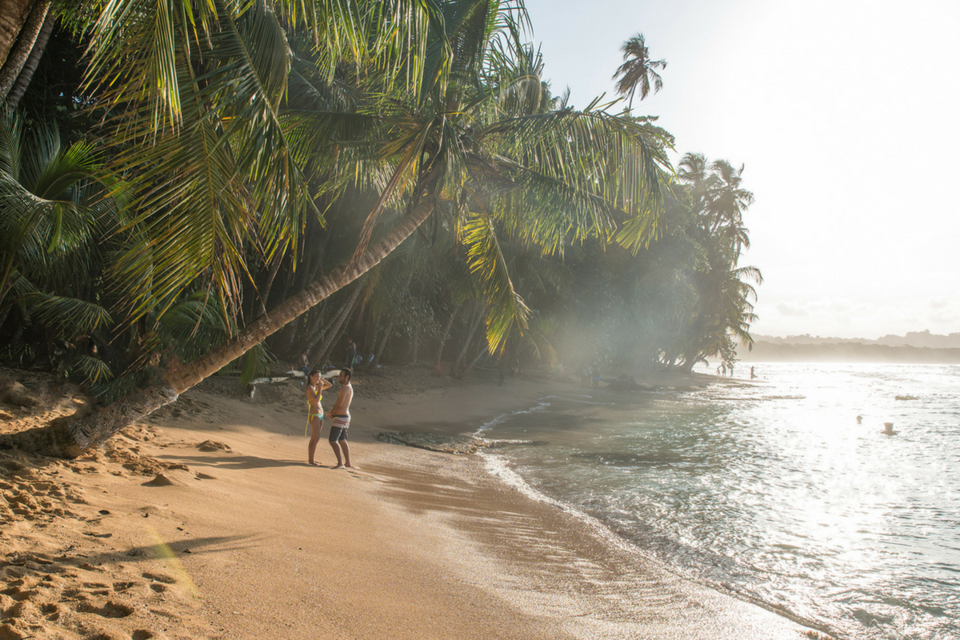 Costa Rica is an amazingly beautiful destination for couples who like to go for adventure and enjoy beach life at the same time. The two islands are located near to each other and takes little time to reach through a flight. You would be able to see the volcanic cones and beautiful mountaintops that will leave you mesmerized. The beauty and variety of this tropical region makes it a preferred location for couples. At Costa Rica, you can enjoy a walk at the white-sand beach or explore the lush green jungles with exotic wildlife on the coasts.
Where to go in Costa Rica:
Monteverde and Santa Elena, Volcán Arenal, Parque Nacional Manuel Antonio, Reggae in Puerto Viejo, Parque Nacional Tortuguero, Mal País and Santa Teresa etc
What to do in Costa Rica:
See the landscape, Adventure, Wild life, Coffee, Enjoy the Ticos
9. Riviera Maya: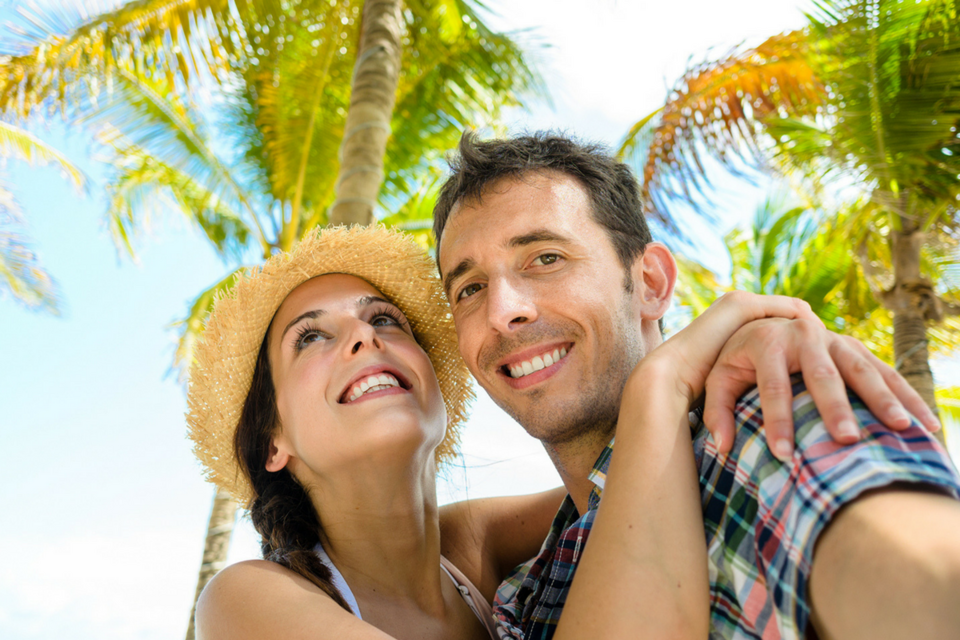 Riviera Maya in Mexico is a paradise for couples which is covered by crystalized Caribbean water and golden sand on one and sumptuous jungles on the other side. The Coastline has unappalled beauty along with luxury stay, food and entertainment options. You will see the culture and history woven in the most modern sights of Riviera Maya. Couples who seek rustic or regal the destination is most diverse as any honeymoon destination should be.
Where to go in Riviera Maya:
Xel-Ha Park, Xcaret Park, Playacar, Tulum, 3D museum of wonders, Yaxmuul Muyil, Xelha etc
What to do in Riviera Maya:
Swim in a Cenote, Scuba Diving and Snorkelling, XCaret Park, Nightlife, Relax at the beach
Choose your destination and make your honeymoon memorable with AlKamilBooking.com