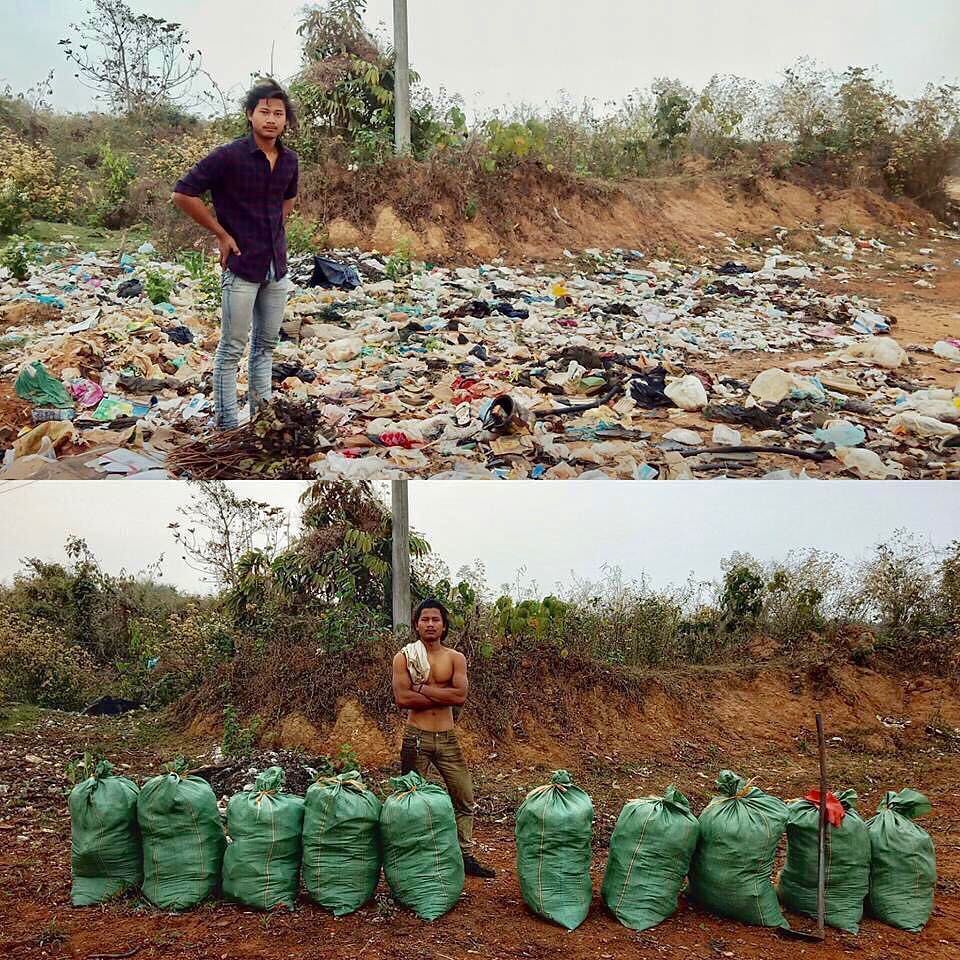 It is estimated that the Municipal Solid Waste (garbage) generated by humans amounts to 1.3 billion tonnes per year.
This has become a global challenge and many organisations are coming forward with campaigns to tackle this situation. However, one such campaign that has hit the internet just a few days ago and got everyone talking is the #Trashtag challenge.
What is it about
In a fight against waste disposal problems, people have started cleaning up the accumulated waste, and are encouraging everyone to do so by using the hashtag and a simple photo.
All you have to do is click a before-after picture of your clean up drive and tag a friend to take up the challenge.
India contributes a significant volume of Municipal Solid Waste to the global estimate. Here are the top nine destinations in our country that require a serious makeover with the #Trashtag challenge.
1. Taj Mahal - Agra
The picture says it all. This is the side of India's most beautiful monument that we tend to ignore.
2. Ladakh
And then this is the beautiful landscape of Ladakh spoiled by our littering.
3. The Ganges - Varanasi
In the name of faith, the damage caused to the Ganges is unimaginable. We tend to forget that the revered Ganga has been polluted by our actions based on religious beliefs.
4. Himachal Pradesh
We love taking beautiful landscape pictures and selfies in the Himachal but what we don't capture is the waste left behind by travellers. So unless you want your famous treks to be banned due to excess waste, take quick action.
5. Juhu Beach - Mumbai
Mumbai's burgeoning population is causing immense stress on the Arabian sea. But the sea always gives back what it takes and this picture is proof.
6. Hooghly River - Kolkata
While the site of the Howrah bridge is mesmerizing, the view underneath the bridge tells a different story. Indians are either too lazy or just ignorant about what's happening around!
7. Goa
India's sunshine state Goa is not so shiny and bright when it comes to cleanliness. The authorities are having a tough time managing waste on the beaches.
8. Delhi - NCR
NCR's pollution problems seem to be worsening day by day. With the mountain of garbage increasing, a long-term solution is soon required.
9. Bengaluru
India's silicon valley is expanding and the garbage situation is going from bad to worse. It's important that authorities keep a check on its rising pollution levels.
Now that we have found a meaningful hashtag campaign that can do good, why wait? Find a spot nearby and complete the #Trashtag Challenge.
Get travel inspiration from us daily! Save and send us a message on 9599147110 to be part of the Tripoto Travel Community on Whatsapp!