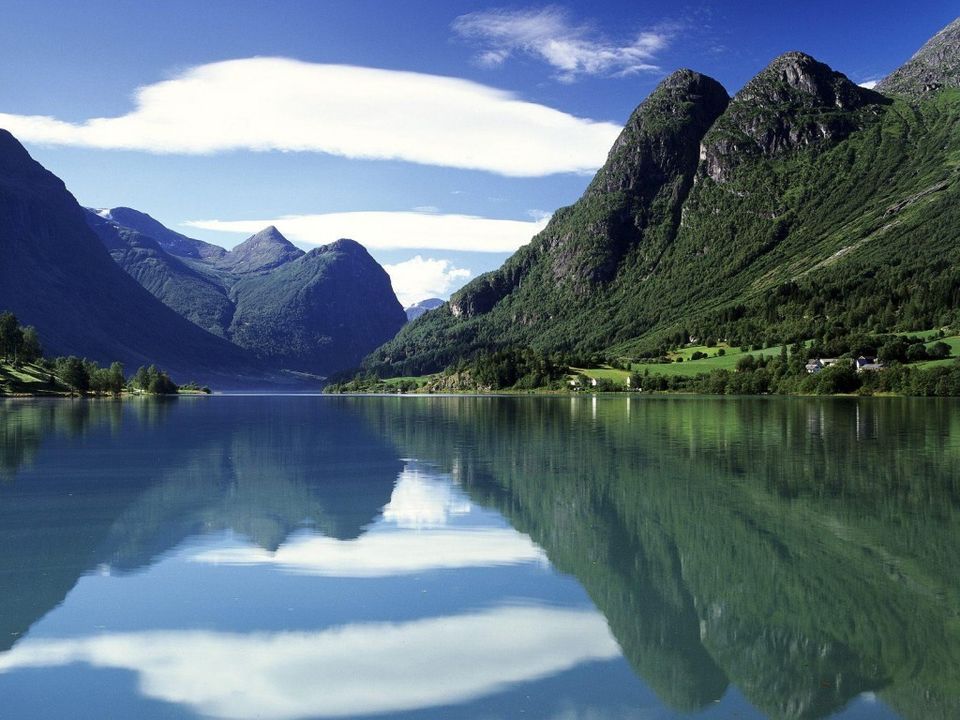 Coorg, Kodagu call it what you will; this place will haunt you forever with its timeless splendor. It offers you a fascinating past, spectacular natural beauty, lip-smacking cuisine and the strong aroma of coffee and oranges. Set amidst verdant valleys, imposing mountains and teak wood forests, this is one of the most beautiful hill stations you can visit. Not just for a romantic getaway, Coorg is a delight for the adventurous at heart. Take your pick from trekking, hiking and angling. Pamper yourself with some of the most rejuvenating spa treatments in the several resorts. The wholesome climate and lush beauty will definitely keep you coming back for more.
Madikeri Fort: This 19th century fort situated in the centre of Madikeri houses a temple, a chapel, a small museum and a prison. Once you reach its ramparts, catch a stunning view of the city.
Raja's Seat: It is a well maintained garden offering a great view of the hills, which is where the kings spent their evening hours. A truly remarkable thing about Raja's seat is the spectacular sunset that you can enjoy from here.
River Kaveri: Also called Talakaveri and located in the Brahmagiri hills, it is one of the 7 sacred rivers mentioned in the Hindu scriptures. From its bank, steps lead up to the nearby Brahmagiri peak, where it is believed that 7 great sages performed a special yagna (pilgrimage). Enjoy amazing views of the Brahmagiri hills from here. There are 2 temples dedicated to Lord Shiva and Lord Ganesha, as well as a shrine. The big water tank in front of the shrine is where the devotees bathe before offering prayers.
Nagarhole National Park: One of the most popular national parks, it gets its name from the winding river which flows through the park and literally means "snake river". The park is covered with thick tropical forest, grassy swamps and numerous rivers. You can undertake one of the early morning or evening tours organized by the Forest Department. A wide variety of wildlife can be seen ranging from elephants, bison and spotted deer to the wild boar and peacocks. Trekking and exploring the park in private vehicles is allowed, though you must remember to seek prior permission.
Iruppu Falls: This sacred spot is believed to have miraculous powers to cleanse one's sins. A Shiva temple on the banks of the Lakshmanatirtha River is exceptionally crowded especially on Shivratri. The Falls are best visited during the rains when it is gushes down with all its force and the surroundings turn a lush green.
Abbey Falls: Another stunning waterfall, its unique feature is the roaring sound that is clearly audible from the main road. Walk through the lovely coffee and cardamom plantations right up to the falls. Remember to carry a pair of binoculars and a camera to capture the beauty.
Nisargadhama: An island located in the middle of Kaveri River, this scenic spot is ideal for a picnic or a romantic getaway.
Omkareshwara Temple: Built in 1820 by King Lingarajendra, the temple is dome shaped with beautiful minarets at each corner. Its architecture is a unique mix of South Indian, Gothic and Islamic architectural styles.
Somwarpet: This coffee heartland of Coorg is a must visit even if you aren't an ardent coffee-lover! Wander through some of the finest coffee estates with trees that seem to reach up to the skies! Other famous places is the local picnic spot Harangi Dam, the second highest peak in Coorg, Pushpagiri and the breathtaking Mallali Falls surrounded by lush mountains.
Kakkabe: Once the largest producer of honey in South East Asia, today it is site for trekking through the crescent-shaped Mallama Betta, Soma Male and Kabbe Pass. However, what really draws people here is the Igguthappa Temple, dedicated to the rain god, grain god and harvest festival god Igguthappa. Another attraction at Kakkabe is the Nalnad Palace, which was the hunting lodge and summer ground for the Kodava kings. This double-storey building isn't much of a palace though it has some intricately carved wooden friezes and wall murals.
Dubare: This is a popular elephant training camp organized by the Forest Department at the edge of the Dubare Forest on the banks of Kaveri River. Once captured, these elephants are tamed for various jobs during the day. In the evenings, they are scrubbed and cleaned by their mahouts and offered special laddoos made of ragi and jaggery! Later, you can also enjoy take an elephant ride within the camp.
How to Reach?
You can Plan Your visit to Croog from Cities Like Bangalore, Chennai and many more. You can book a cab online to visit Croog.