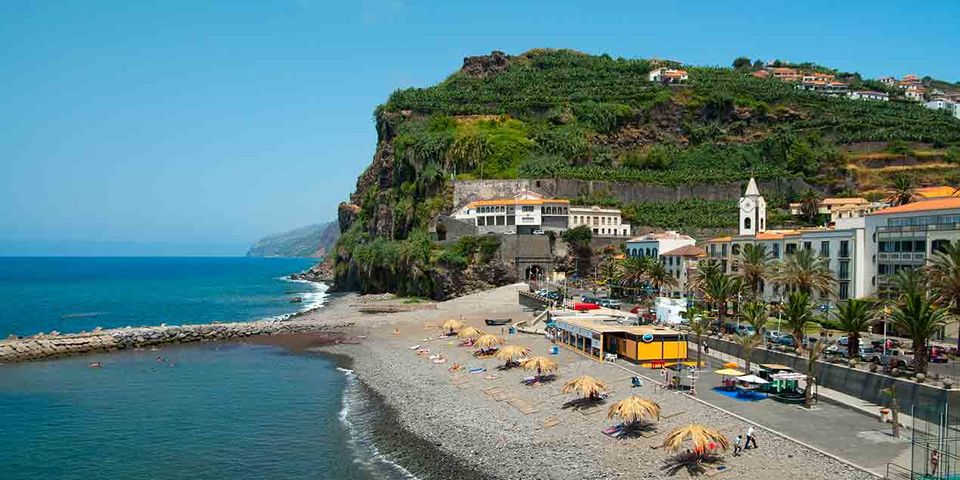 Although it's part of Portugal, the island of Madeira is closer to Africa than it is to Europe. A four-hour flight from London and Paris, this stunning subtropical island is often compared to Hawaii for its volcanic landscapes, rugged coastline and botanical wonders. We've highlighted nine reasons to visit Madeira, a destination that offers European charm in a tropical setting.
You Can Swim in Amazing Coastal Rock Pools
On the northwest tip of Madeira, the village of Porto Moniz is home to a series of natural swimming pools formed by volcanic lava. They're naturally filled by the sea and the water is crystal clear. Although the pools are completely natural, there are handy amenities on site like changing rooms, a children's play area, restrooms, lockers, sun loungers and a snack bar. West of Funchal you can walk along the coastal promenade to rock pools cut into cliffs including Doca do Cavacas and Camara de Lobos.