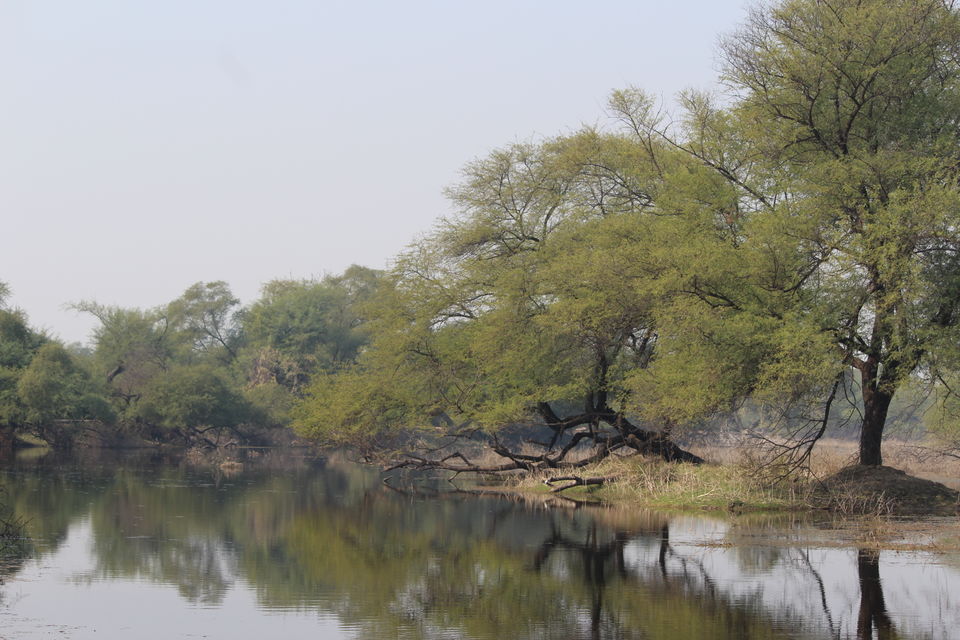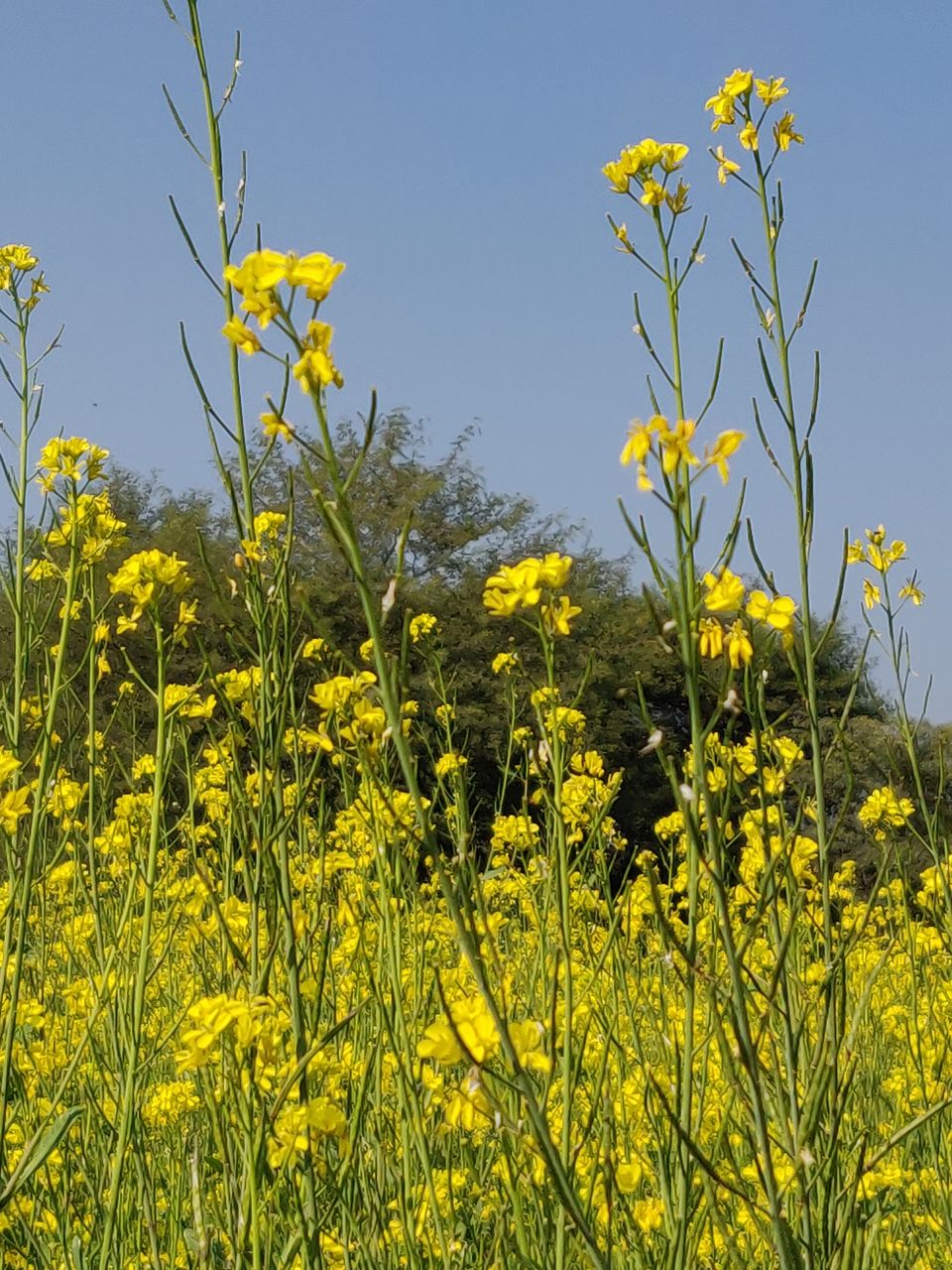 If you are looking for a trip, which gives an opportunity to indulge different chords of you as a traveller- choose this where you get to see India's history, biodiversity and religion whilst relishing the countryside.
As the trip dates back to 29th Dec, we started around 10 AM from Gurgaon to let the winter fog settle in. Accompanied by a humor artist, photographer and cook- we hit the Delhi Agra highway, all through enjoying funny conversations, seasonal fruits and vegetables enroute. We drove straight via the highway, crossing patches of Sarson ke khet, revelling in their Yellow Beauty and enticing us for some cool pictures. We reached Fatehpur Sikri around 3 Pm and directly headed for the monument which means "City of Victory" after Akbar's exalting victory in Gujarat. To reach the monument, one needs to take an in house bus and then climb way to the monument. It's a walled city and houses beautifully segregated areas for court proceedings, kitchen and serving areas, entertainment halls. Some rooms are exquisitely designed with beautiful engravings and handwork- especially those meant for the queens (Jodha Bai's room boasts of beautiful handwork). With a surrounding cover of lush gardens- the premise allows great architectural insight in its red sandstone walls. We then basked in the glory of Buland Darwaza, which marks the entrance to the formidable structure. One also comes across Salim Chishti's Dargah, surrounded by many graves of Salim's descendants. The dargah stands out with an entirely white marble structure against the otherwise red sandstone cover. We enjoyed great qavalli around the Jama Masjid and started our journey back. Entire compound can be covered in about 1 hour and then one can take a horse carriages/in house bus to reach parking. Do not forget to take a guide along to understand the history in detail.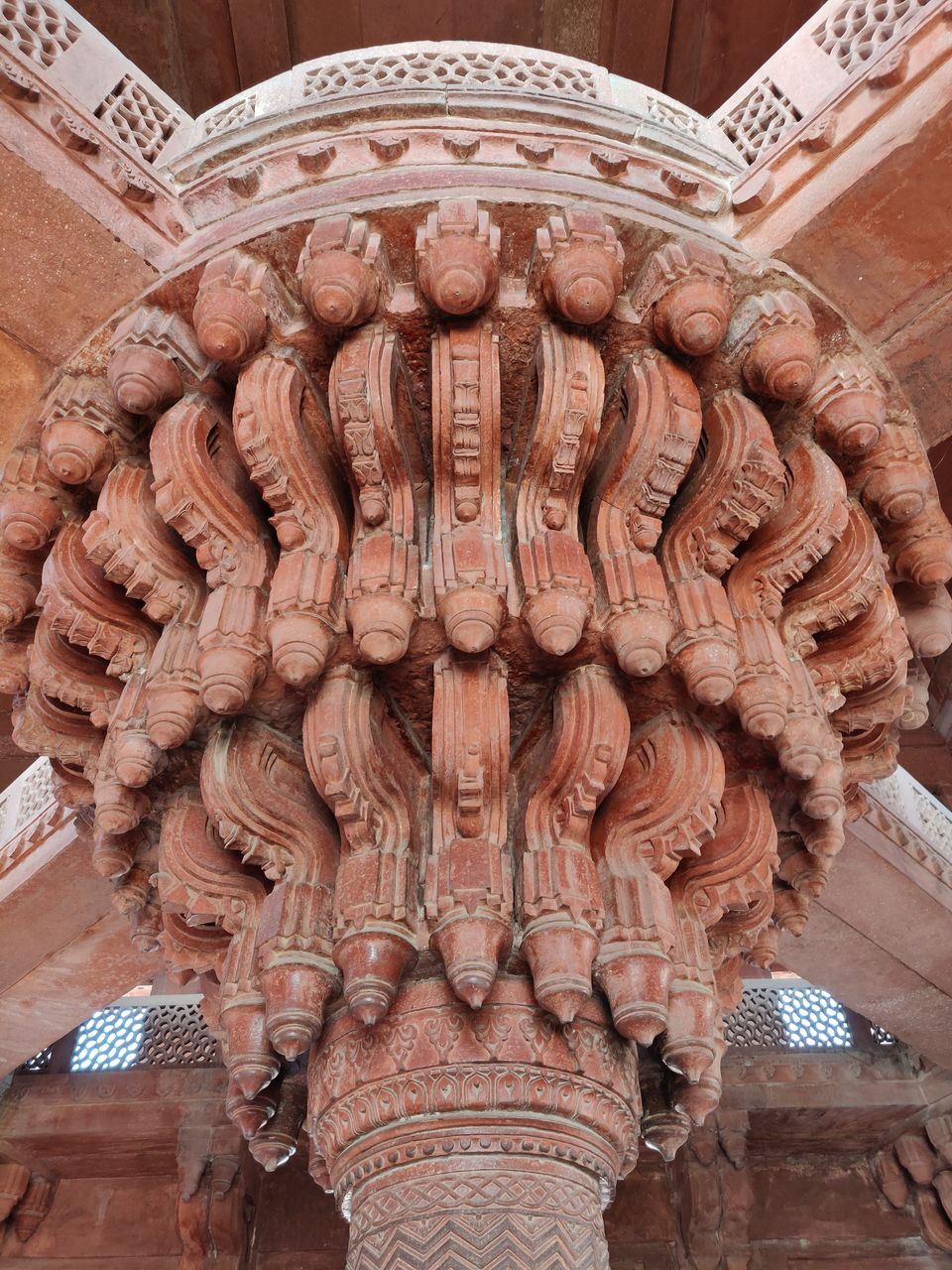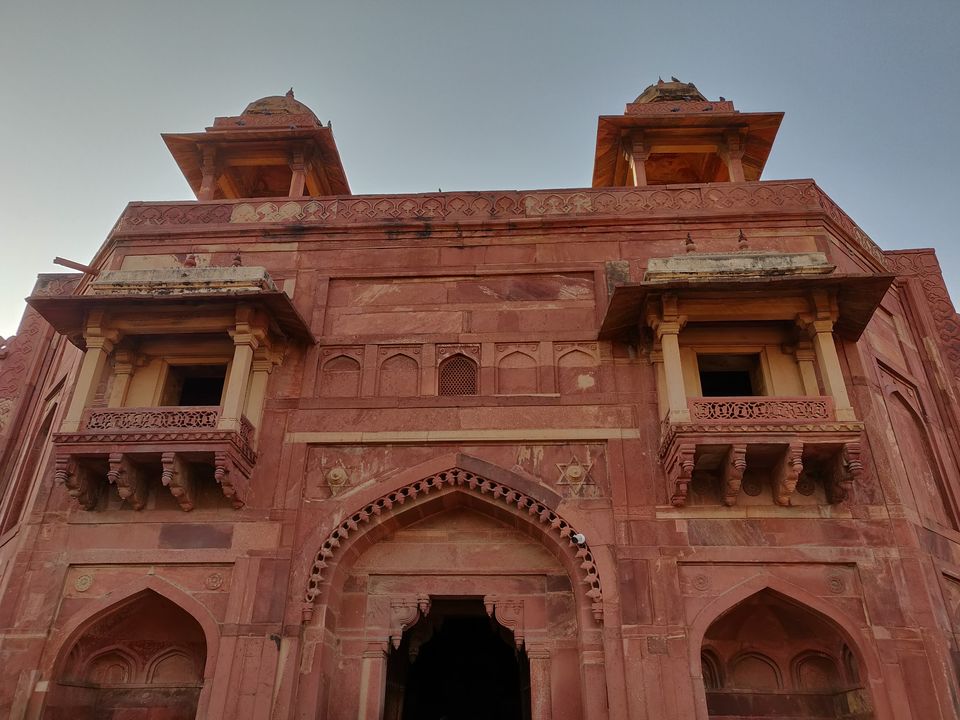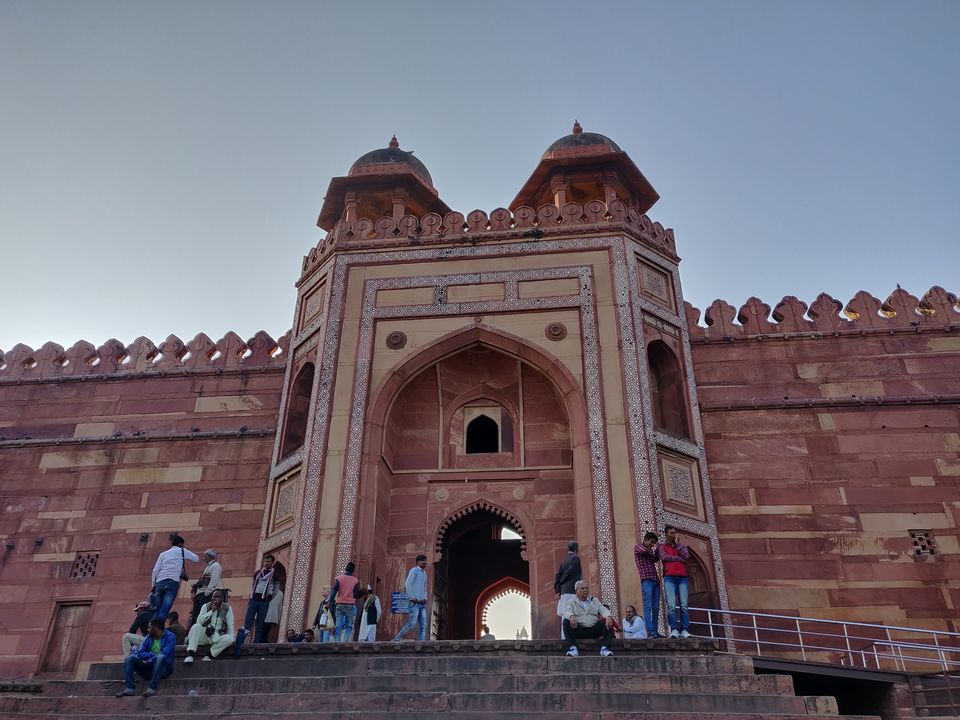 Our next pit stop was place of stay at Bharatpur (a friend's native). Bharatpur is on UP Rajasthan border and we took over an hour to reach. The lipsmacking evening snacks at a friend's place gave way to a chilled out evening.
Next day was completely dedicated to Keoladeo Bird Sanctuary, famously known as Ghana (dense forest). Dec and Jan being the season of migratory birds, we were in for a feast. We started our day at 8 with some nice kachoris and jalebis and entered the Bird Sanctuary at around 9 AM. A guide and a long range camera is must before you plan a visit to any Bird Sanctuary. One needs to take entry ticket and opt for a rickshaw/ cycle. For amateurs, it is advisable to take a guide, as they are well trained in locating birds in their natural habitat. As the area is a swamp and marshy, it makes it conducive for a lot of birds to get their feed, housing and laying eggs. There are about 12 such swamps and for a serious bird watching enthusiast, 1 day is not enough.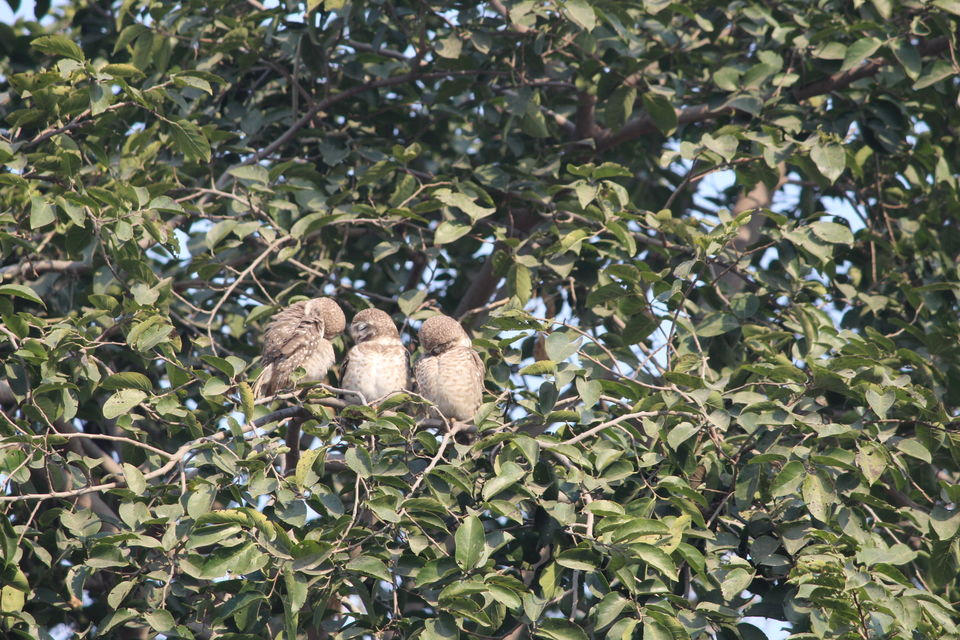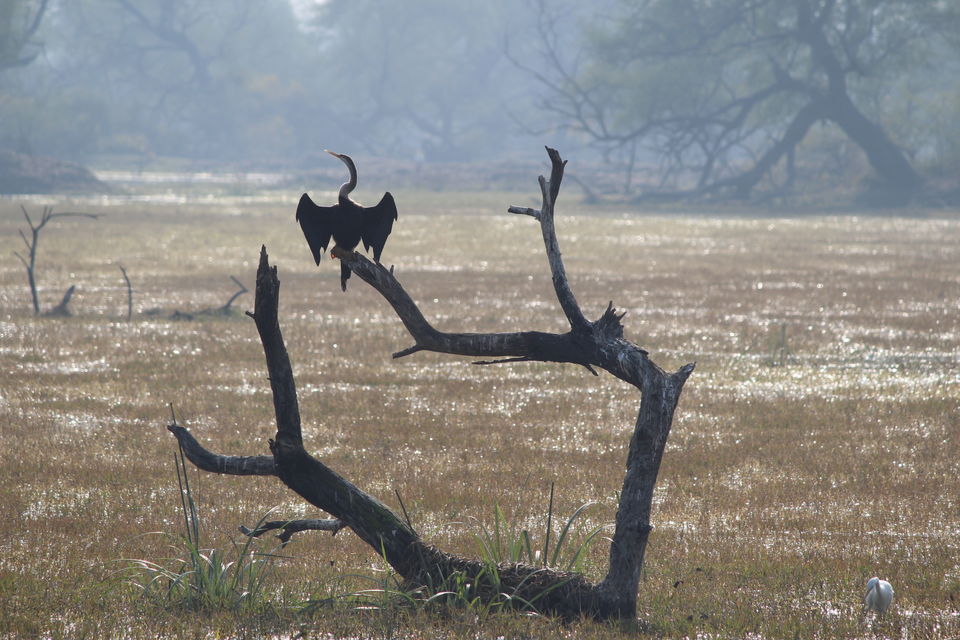 We were able to locate about 97 varieties of local and migratory birds ranging from Cormorant, Crane, Egrets, Owlets, Eagle, Painted Stork, Kingfisher, Oriental Darter, Hornbill, Ducks, Green Pigeon to Fruit Bats and Baby Python. A Neelgai and Deer also paid a short visit till about 4 PM, when we exited. Our primary attractions were 3 Owlets having a great nap, Painted Storks feeding their young ones and Oriental Darter tossing its prey, half deep in water. More than that, there are innumerable locations for good landscape captures. We returned with loads of pics and heavy legs.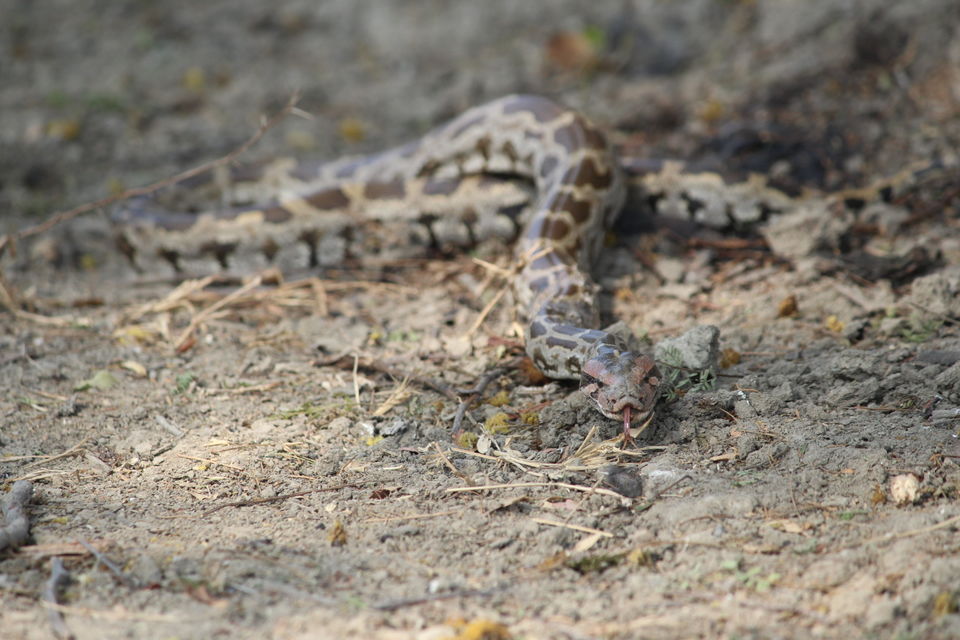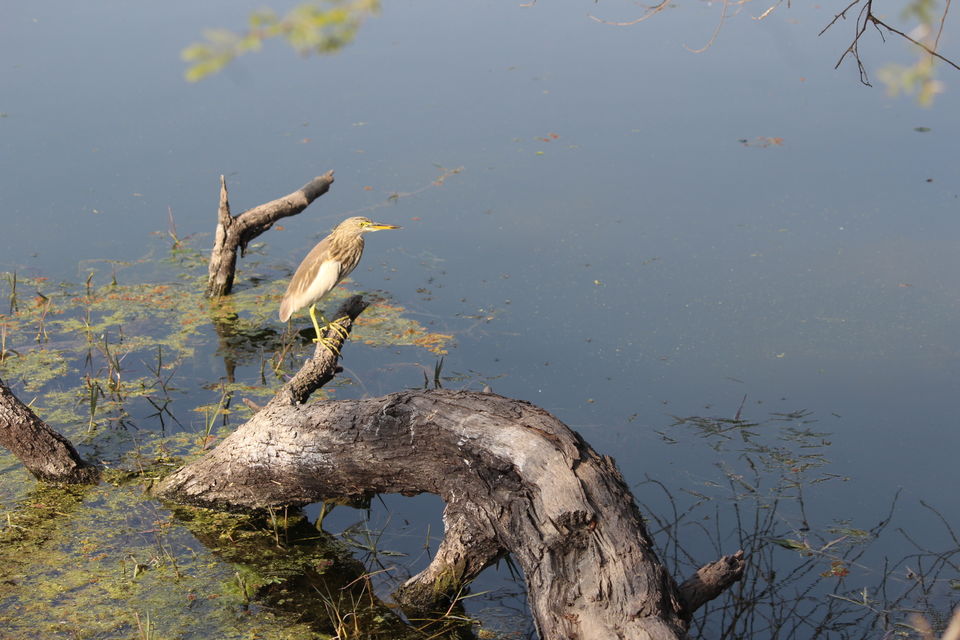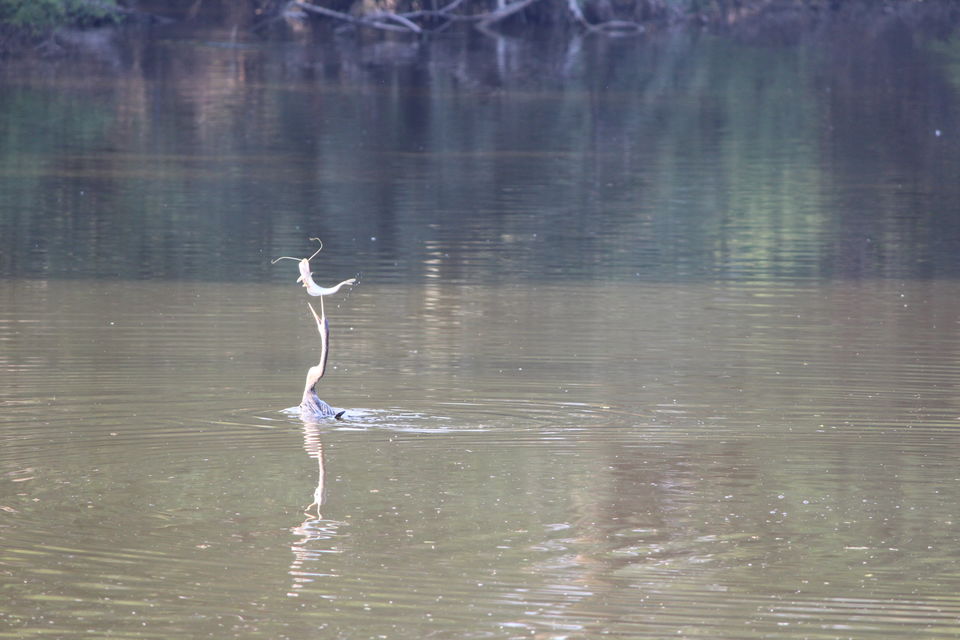 After late lunch we chose to explore the miraculous temple of Mehndipur Wale Balaji. For those unaware- Balaji is an avatar of Lord Hanuman and is believed to have exorcism powers. Paying a visit to this temple, was always on the back on the mind after having heard about its healing powers. This place is about 85 Kms from Bharatpur. We started at about 5:30 PM and reached close to 7:30 PM, when the temple was about to open for Darshan. On the face of it, no one can fathom what's going on but as soon as you start seeing people around, you will realise that the ones controlled by bad spirits start showing scary signs like hitting themselves, laughing, crying, banging heads, rolling on the floor- as they draw closer to the deity. The aura of the temple is awesome (in literal sense) and intimidating and one gets shaken to the core- definitely not for the faint hearted. After the darshan, we stopped for some roadside prasad and embarked on our journey back to Bharatpur.
With return flight due next afternoon, we started our way back after breakfast and with some beautiful stopovers, made it to airport by 3 PM. With this our 2018 closed on a great note of travel, good food and great friends. Indeed a trip to remember.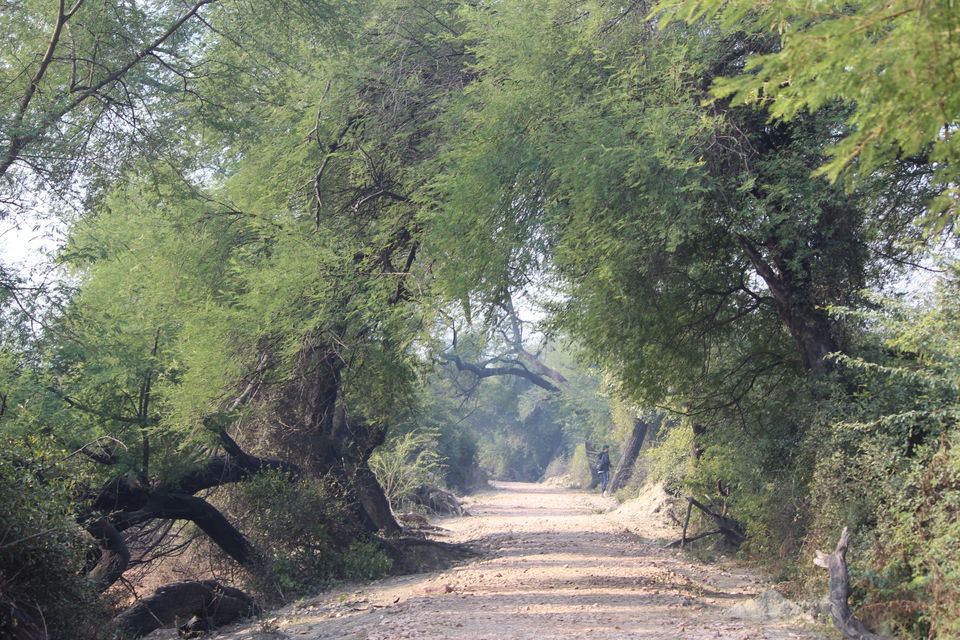 One can choose to break this 2.5 day trip into 2 parts and utilize a weekend or go the 2.5 day way. If you have half a day more, you could also cover the Bharatpur Palace and Museum and Deeg Museum (located an hour away from Bharatpur).