Here's a sneak peak into my two day trip to Yana caves and nearby places.
It was the month of August in 2019 that me and my friend, whom I got acquainted through Instagram decided to explore this place over one weekend. We took a Sugama bus from Bangalore and reached Kumta early next morning. Ours was more of a budget travel, hence we decided to book a decent homestay for our two day trip. We stayed at a place called Kinnara homestay. We freshened up quickly, and headed towards Yana caves. The homestay provided us a taxi service for our two day trip. The route we took to Yana caves was absolutely scenic, straight roads devoid of any traffic and surrounded by lush greenery everywhere. We couldn't help but stop by to click a few pictures.
Soon enough, we reached Yana caves. We had to trek for a while before we reached the caves from the main entrance. As it was the monsoon season, everything around us looked so magical. The rain gods were showering us with their love. The caves in real are so massive that pictures don't do any justice to what we saw in real. Has to be one of the favourite places for all trekking lovers. The entry to the caves was through a Shiva temple. Beware of leeches here since you will be entering barefoot through the temple to the caves. Make sure to carry anti-leech repellants such as salt, amrutanjan etc.
After exploring the Yana caves, we headed towards the much heard about Vibhooti falls. It was pouring like crazy, yet we decided to trek to falls in the rain. The western ghats looked surreal. The lush vegetation everywhere looked like a thick green blanket. On the way to the main falls, you'll find tiny little waterfalls and streams making the trek all the more beautiful. As we reached the waterfalls, it looked so majestic and mighty flowing between the forests. We kept looking at how the waterfalls was so milky white as though a fairy had just descended on earth. It was so roaring and powerful yet so calm and soothing. Engrossed in nature, we spent some time clicking pictures and talking to the locals before heading back. We had a very productive day 1.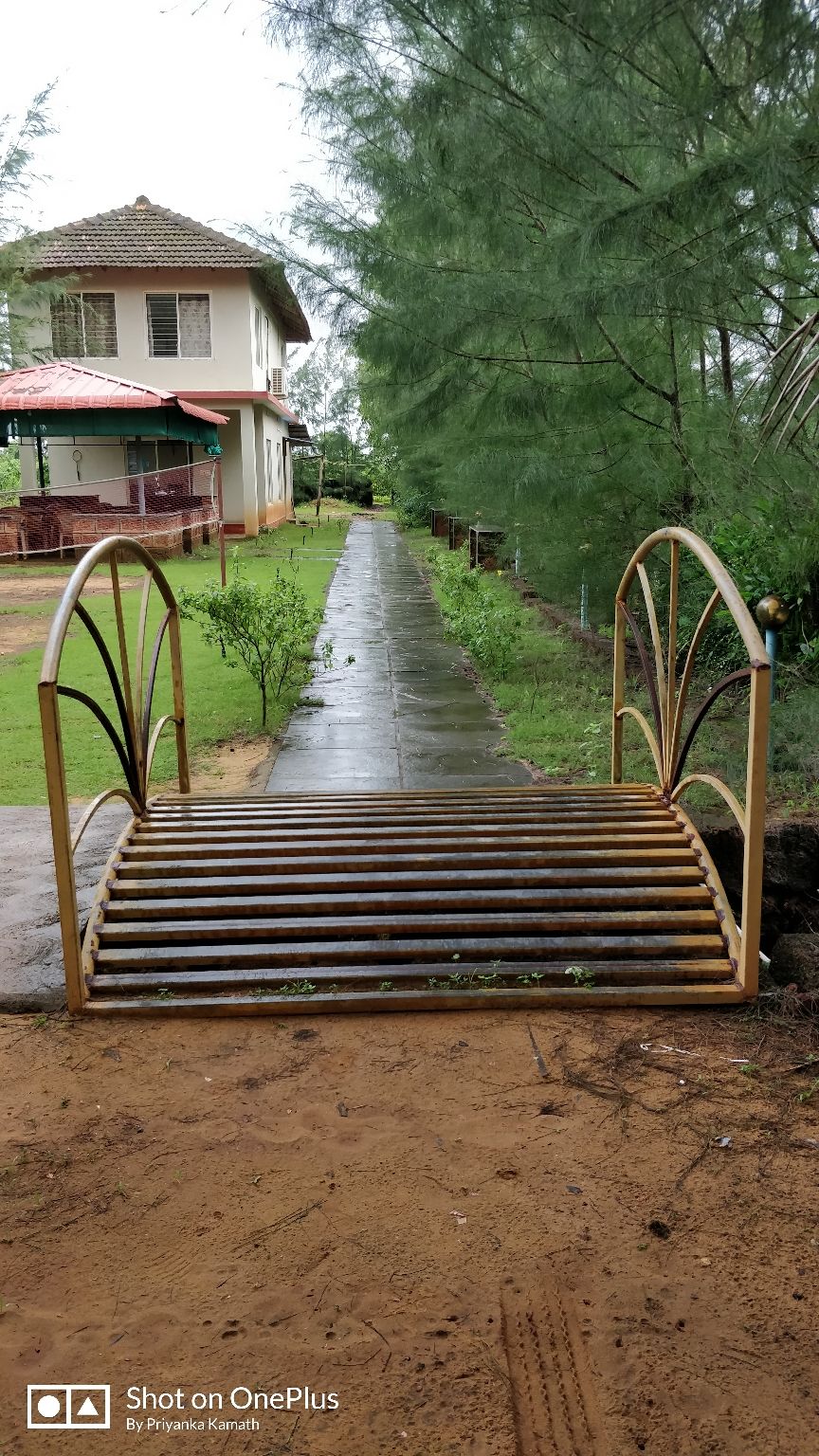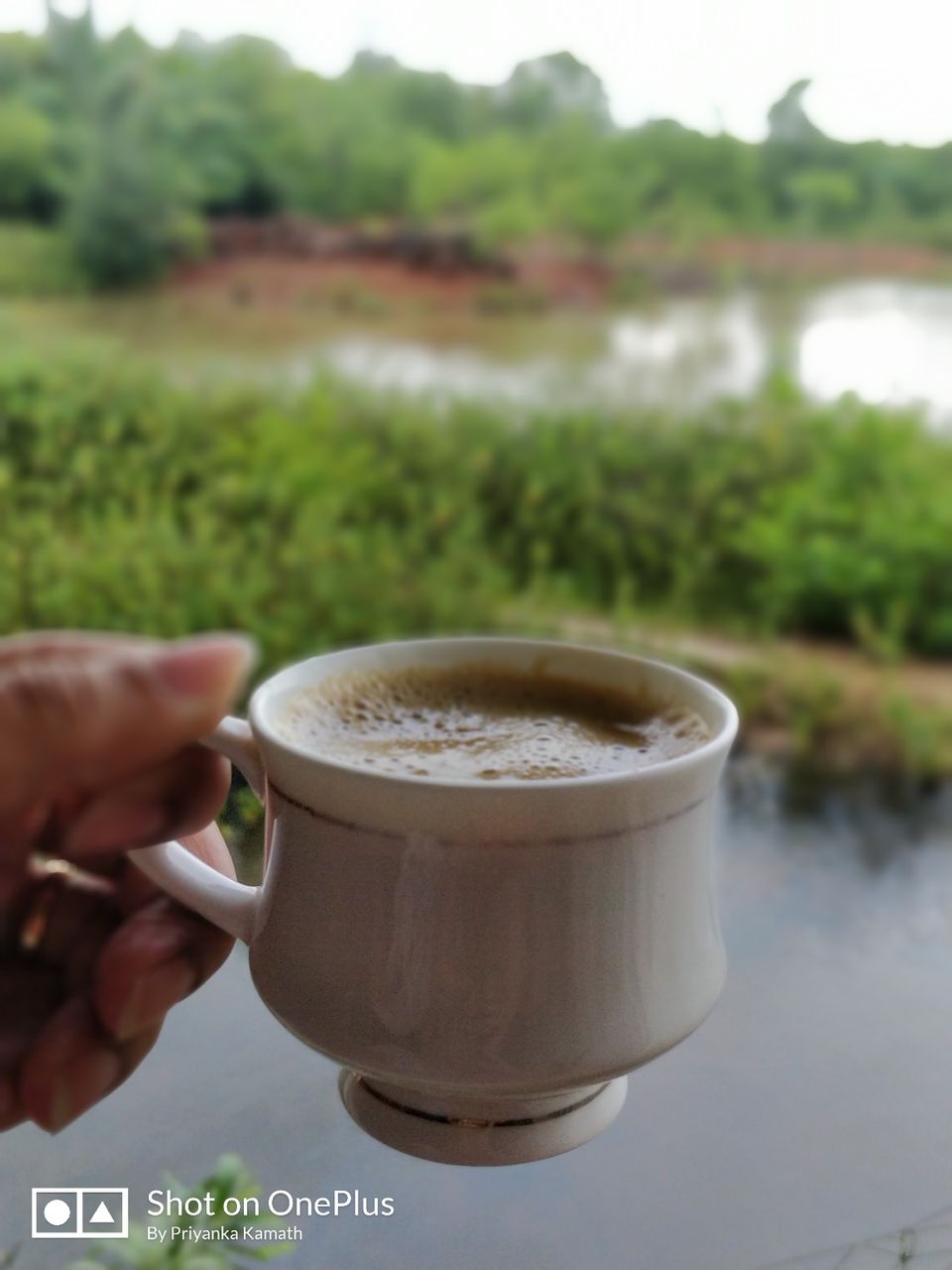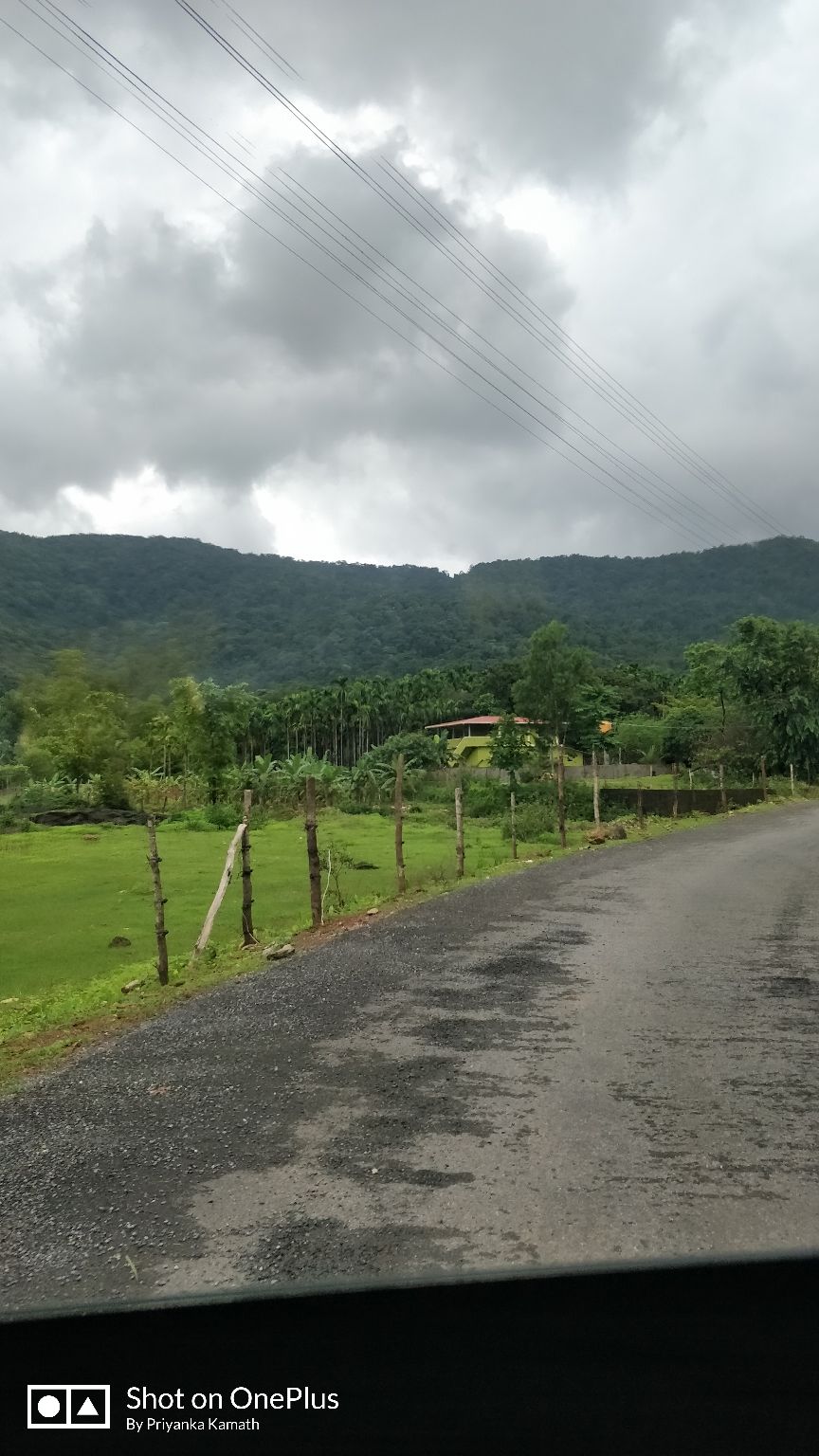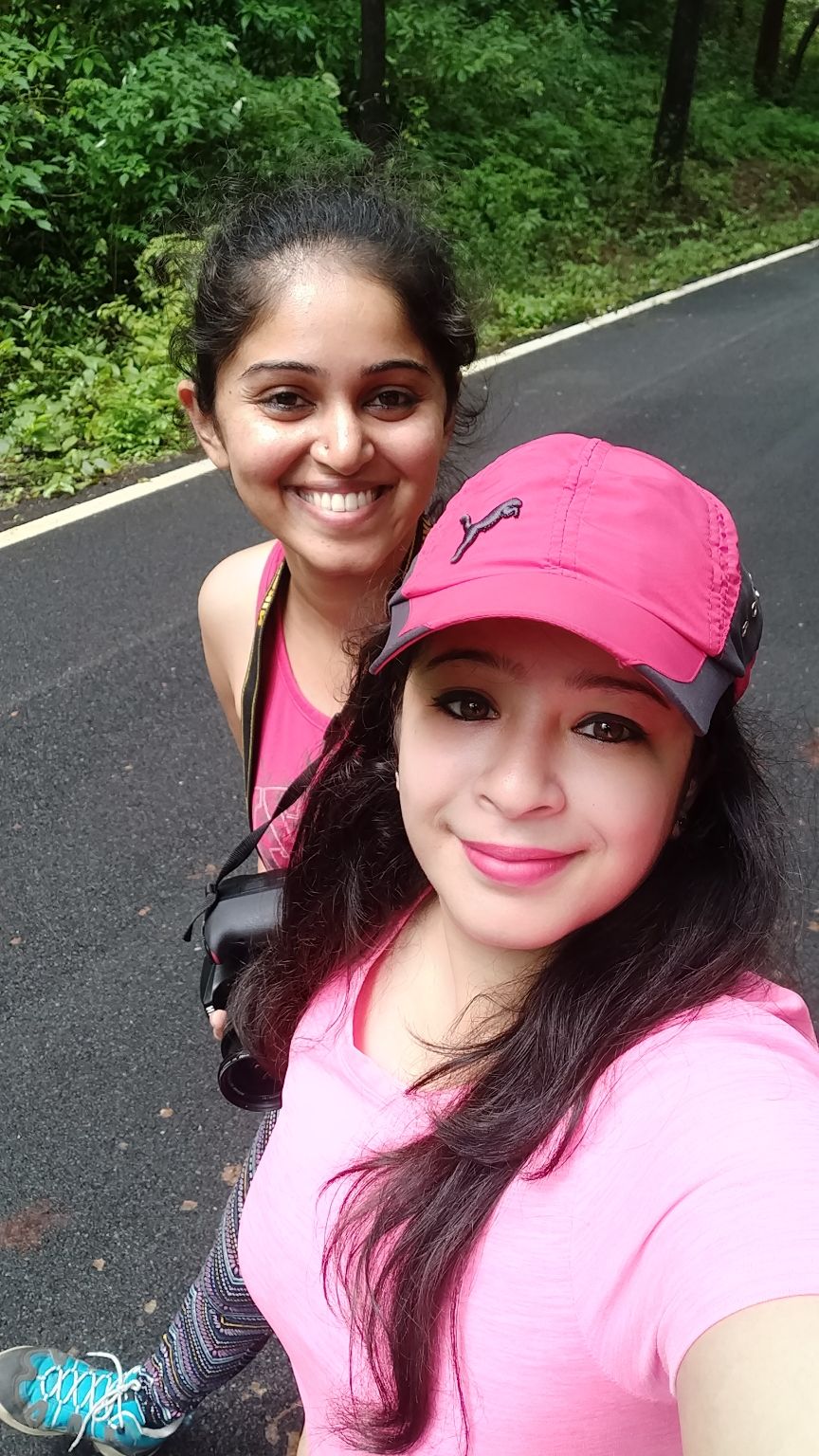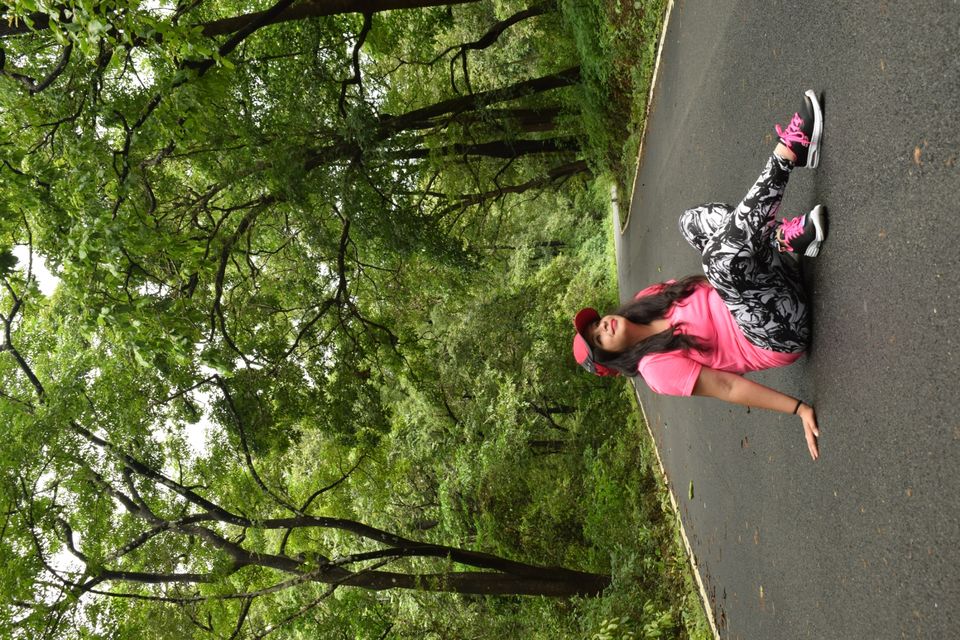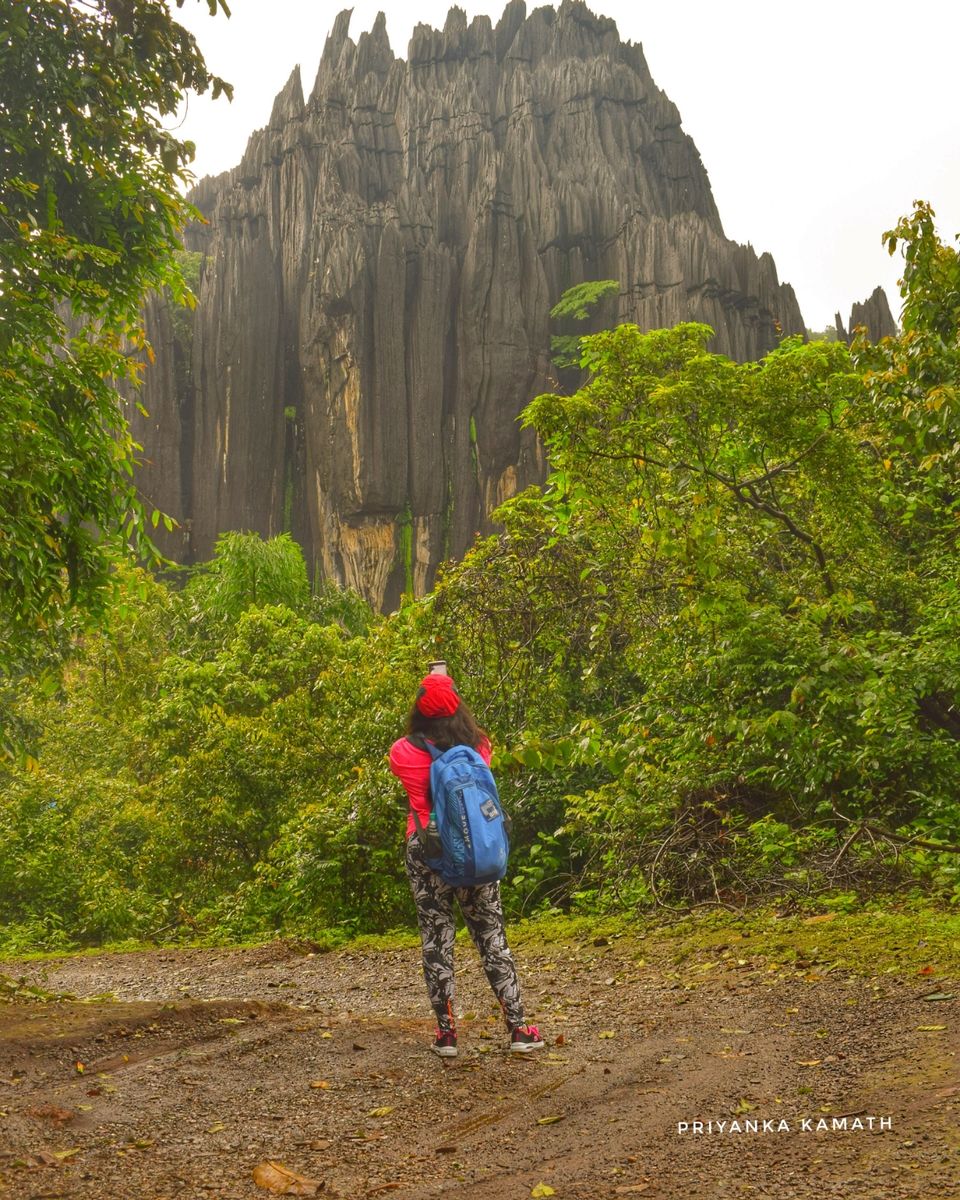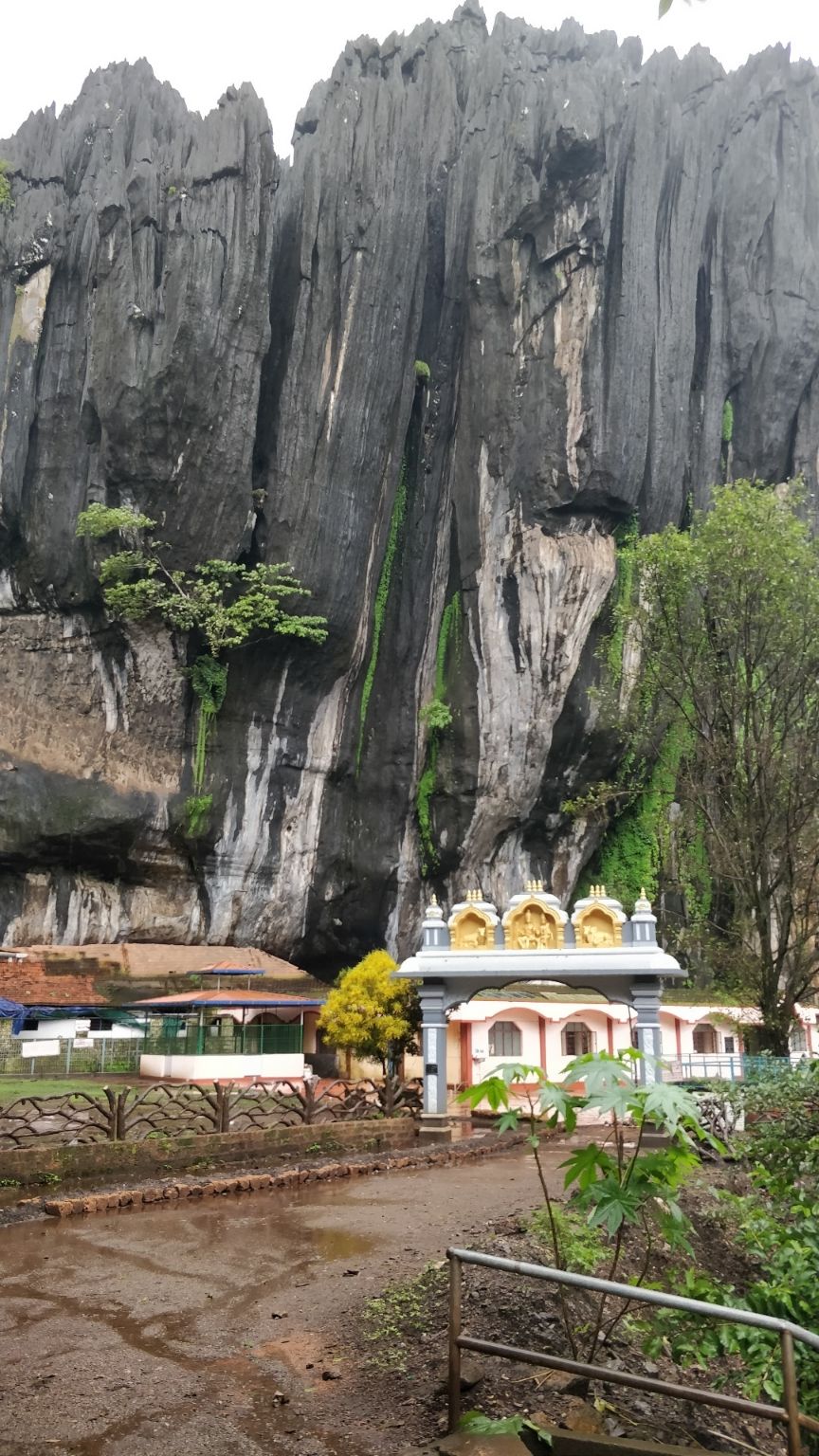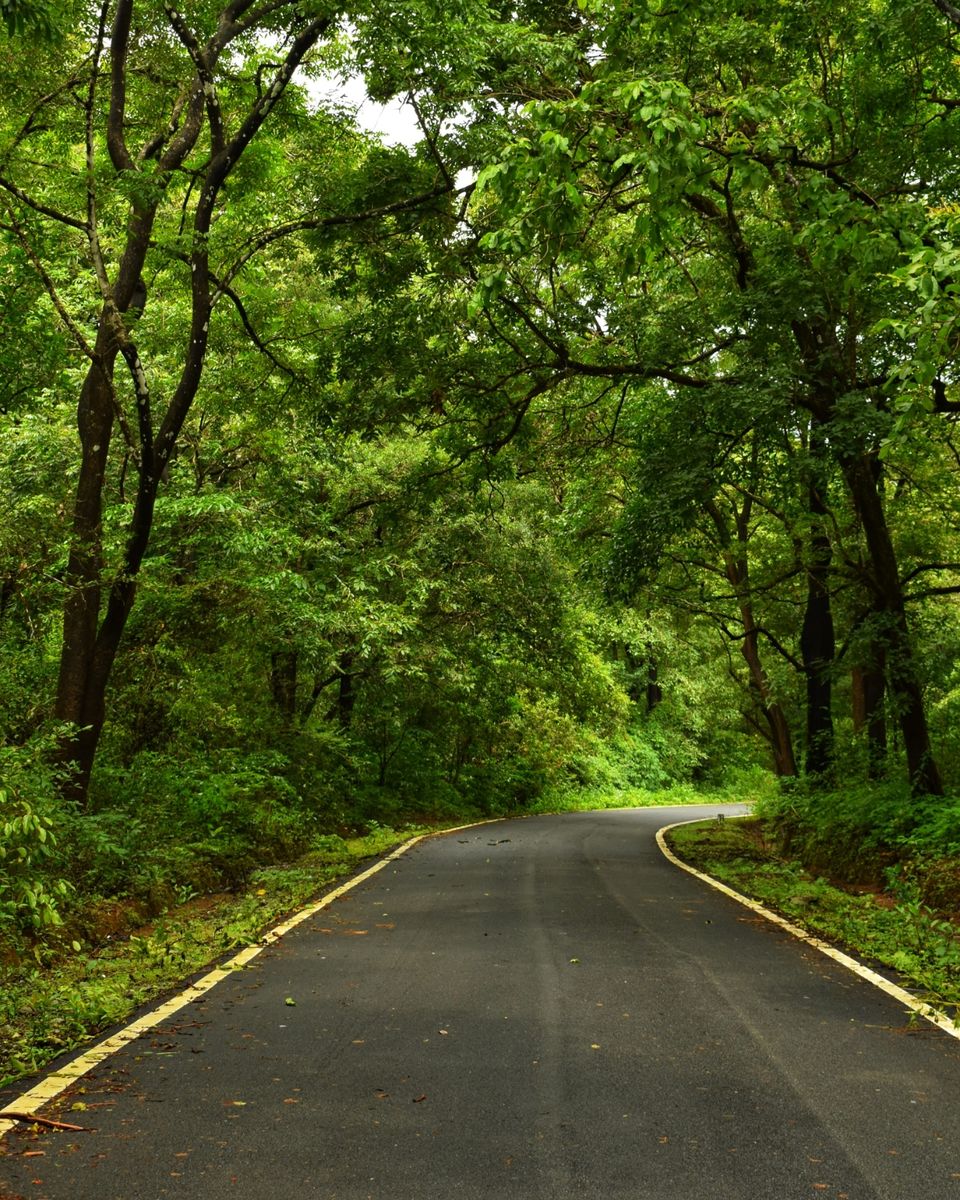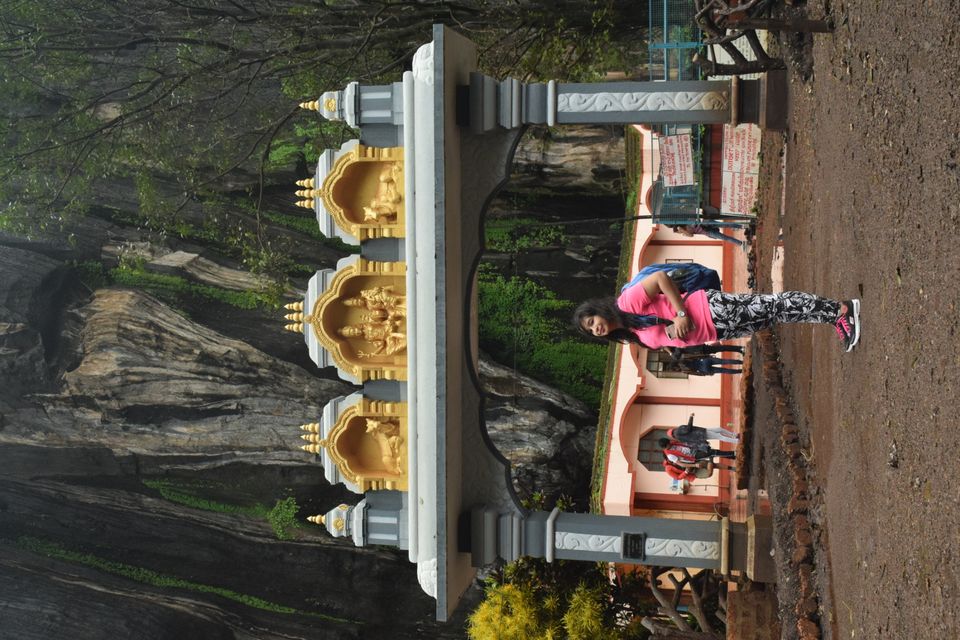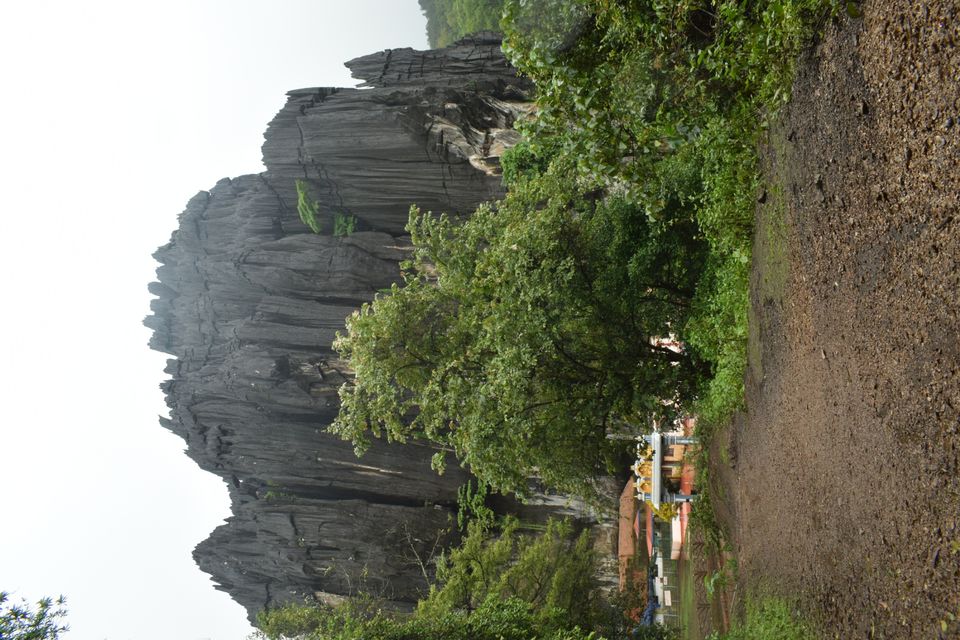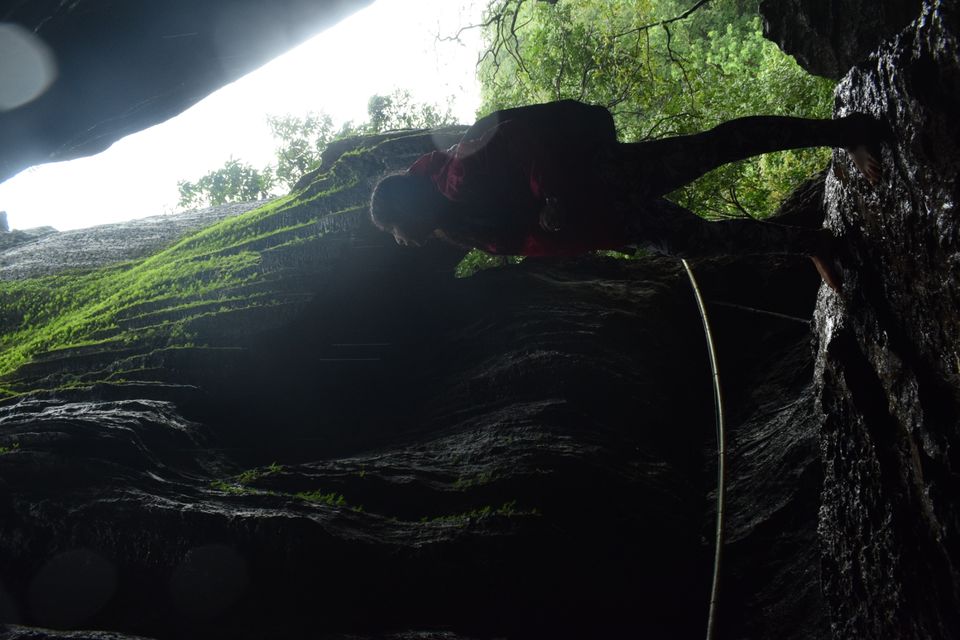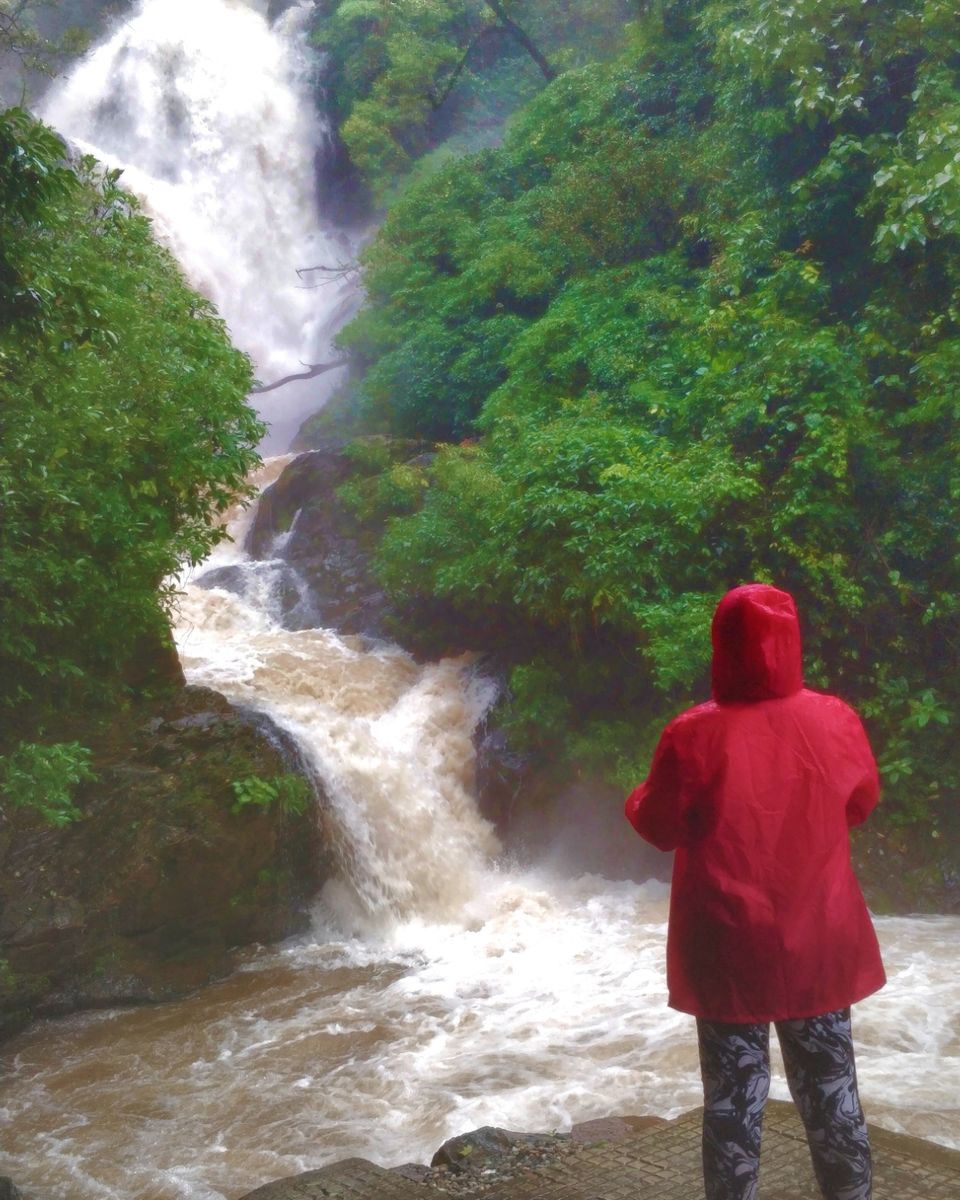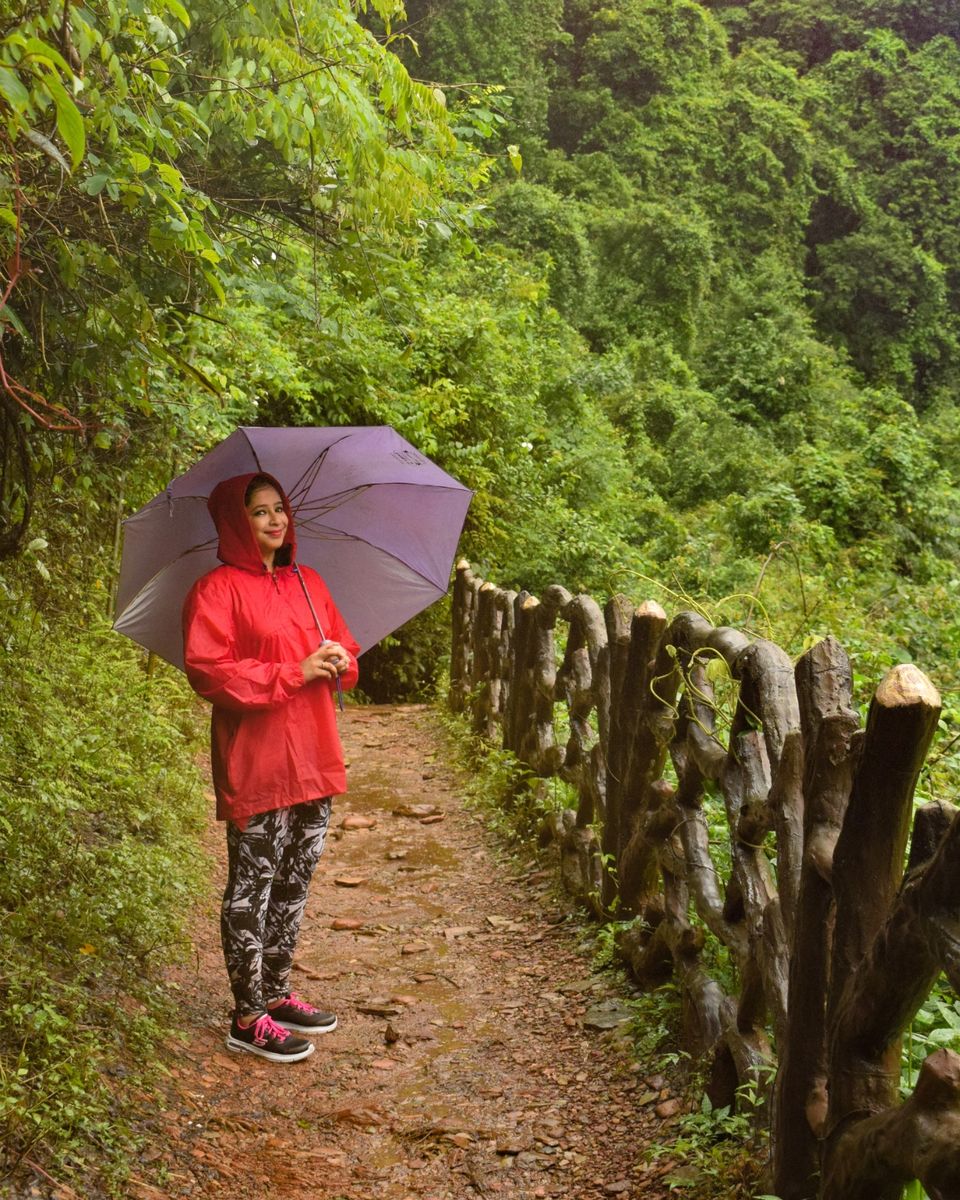 After a tiring day 1, we set out to Mirjan fort and Vanahalli beach in Kumta. Although no referances to the construction of this fort is found, it is known from contemporary sources that it was built by Shareef-ul-Mulk, who was the feudatory of Adil Shahi Sultan of Bijapur. The fort is octagonally shaped and has 4 entrances. The fort has been built using Islamic and Portugese technology and architecture. Located on the banks of the river Aghanashini and west coast of North Canara, lies this beautiful fort known for its architectural elegance. The splendid fort looks truly like a castle with thick green mats of grass and green algae. So glad we visited this place during monsoons and witnessed the greenary here. After visiting the fort, we headed to Vanahalli beach.
Around 5 kms from Kumta, is located this beautiful beach. The beach is not known to many tourists, hence it remains very clean and untouched. Although it was very cloudy, it didn't rain and we were thoroughly enjoying the breeze and the view from the shore. If you are looking to relax at a beach and ease off your stress, this is the place to be. The beauty of the beach is just unmatched. After walking on the soft sand of the beach, you will be surprised by the change in terrain. Along the trail, you will see a small hill. As you go around the hill, you'll come across a beautiful grassland that adds flavour to the trail.
So, if you ever plan on visiting Gokarna and nearby places or just Kumta, don't forget to add these places to your list to enjoy your weekend. Do let me know your experience after visiting these places. For more such travel related information and places I have been to you can check out my Instagram profile with username @peeeeekayyyy.
Hope you guys enjoyed reading this blog.