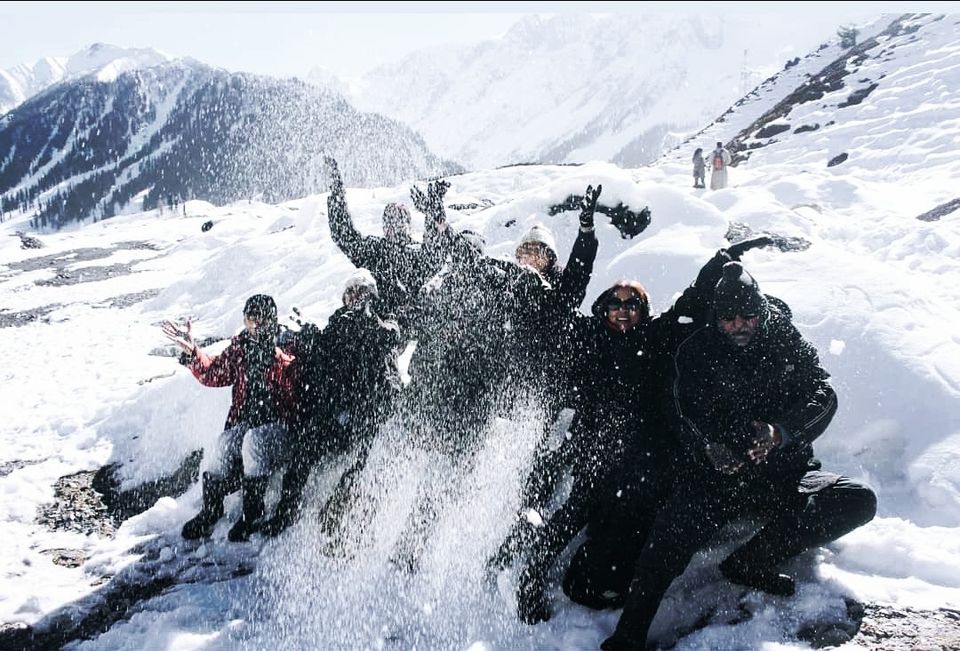 When a 25 year old guy travels with six 50 years old family members, whether he will enjoy the trip or feel restricted?
This 25 year guy is me writing this blog and sharing my experience of my recent trip to Kashmir with my Mother, Father, Mama, Mami, Mausi and Mausa. When this trip got planned I was full of doubt as well as excited. Doubt because I was like 'BADE LOGON KE SAATH BORE HO JAAUNGA' and excited because I was going to Kashmir, one of the top travel destinations in the world. But well, all my doubts broke down and excitement was at it's peak. Let's find out how I survived and enjoyed a trip with six people of twice my age in Kashmir.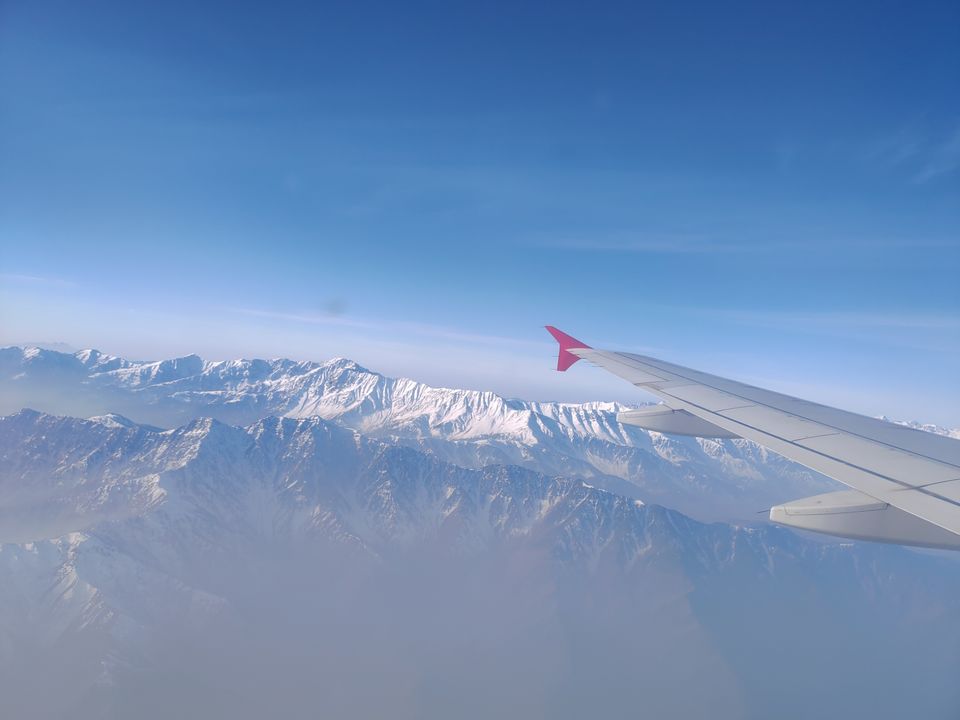 As we landed in Srinagar we felt the actual cold breeze there and all of my relatives have put on their jackets already(I didn't because I am YOUNG😁 in a sarcastic sense). We were picked up by the car of our travel agent from the airport.
Srinagar, the summer capital of Jammu and Kashmir state is as crowded as a capital city is expected to be. We went to the hotel,got fresh and within an hour we left to explore. As of my personal experience there is not much to do in Srinagar in winters except the Shikara ride in Dal lake which is an amazing experience. But, a start to the trip has to be slow to catch the pace of the excitement that will come later on.
There are few gardens,a Fort and a Dargah to visit. As all the gardens were similar, my family members were like they don't want to visit any more gardens and I told them clearly 'JAAYENGE TOH SAB JAGAH'. Hearing this, they came with me and I was a bit in doubt that how they will travel for 4 more days? But with all love and hope I started to explore Srinagar.
Our breakfast and dinner were in the hotel in which we were staying. As we are pure vegetarian, the driver took us to a place named NATHU SWEETS, where we had our evening snacks and yes it was delicious. Srinagar had more traffic,was less clean,but the Dal lake was fully worth it. As in winters it gets dark soon, we went to our hotel all tired. We had a small power nap, had our dinner, some family gossip and back to bed to head up to Sonamarg the next day. The family was tired as they travelled so much after a long time, but they were smiling and seeing them I was relieved that this trip got planned.
PLACES TO VISIT: Pari Mahal, Chasmeshahi, Tulip garden, Shalimar garden, Hazratbal Dargah and Shikara ride in Dal lake.
TIPS: 1)No prepaid sim from other states work here. You can get postpaid sim on rent here 2)Don't click pics at the airport. It is prohibited. 3)Do shopping in Srinagar as it will be cheaper as compared to other places.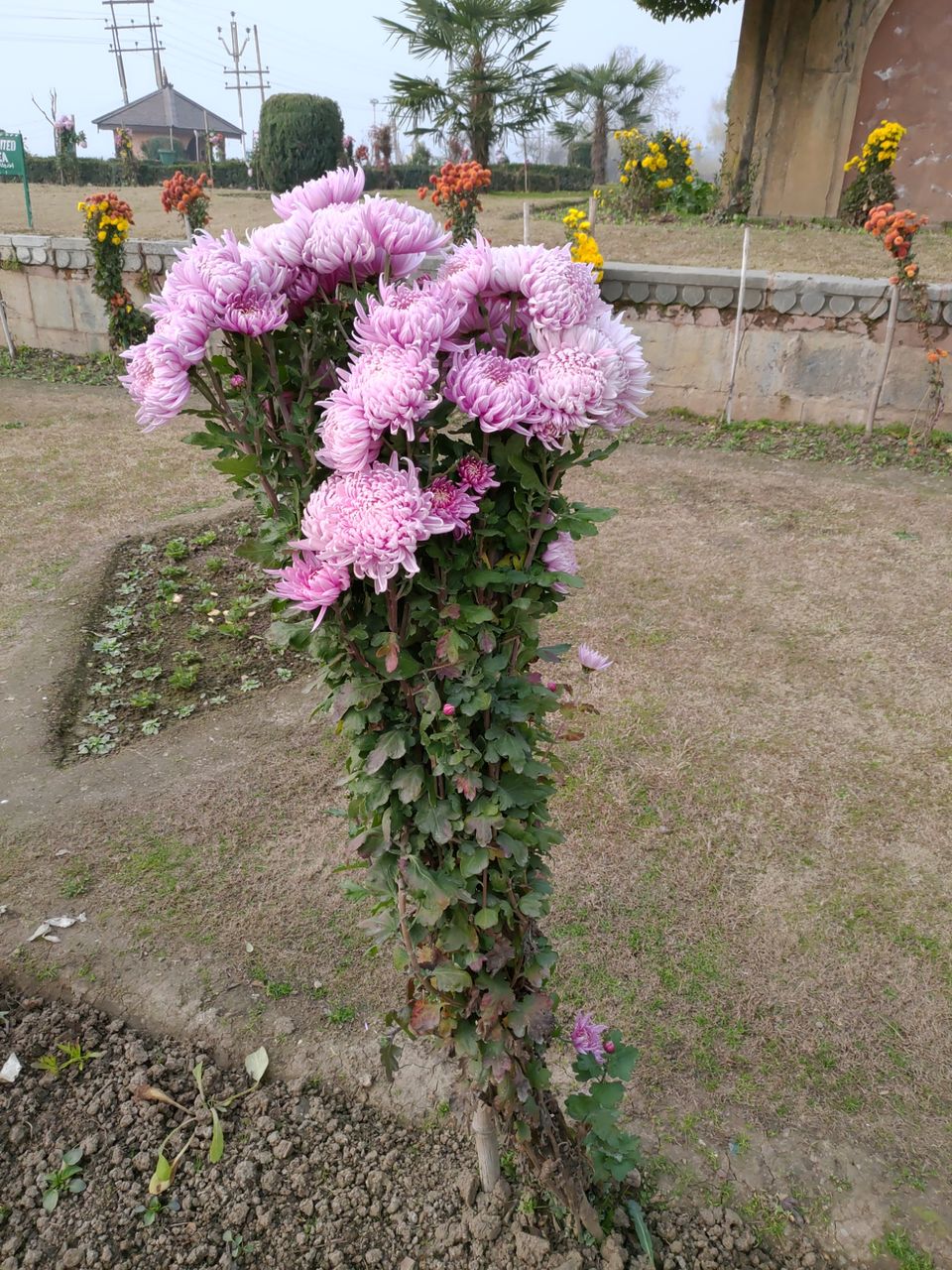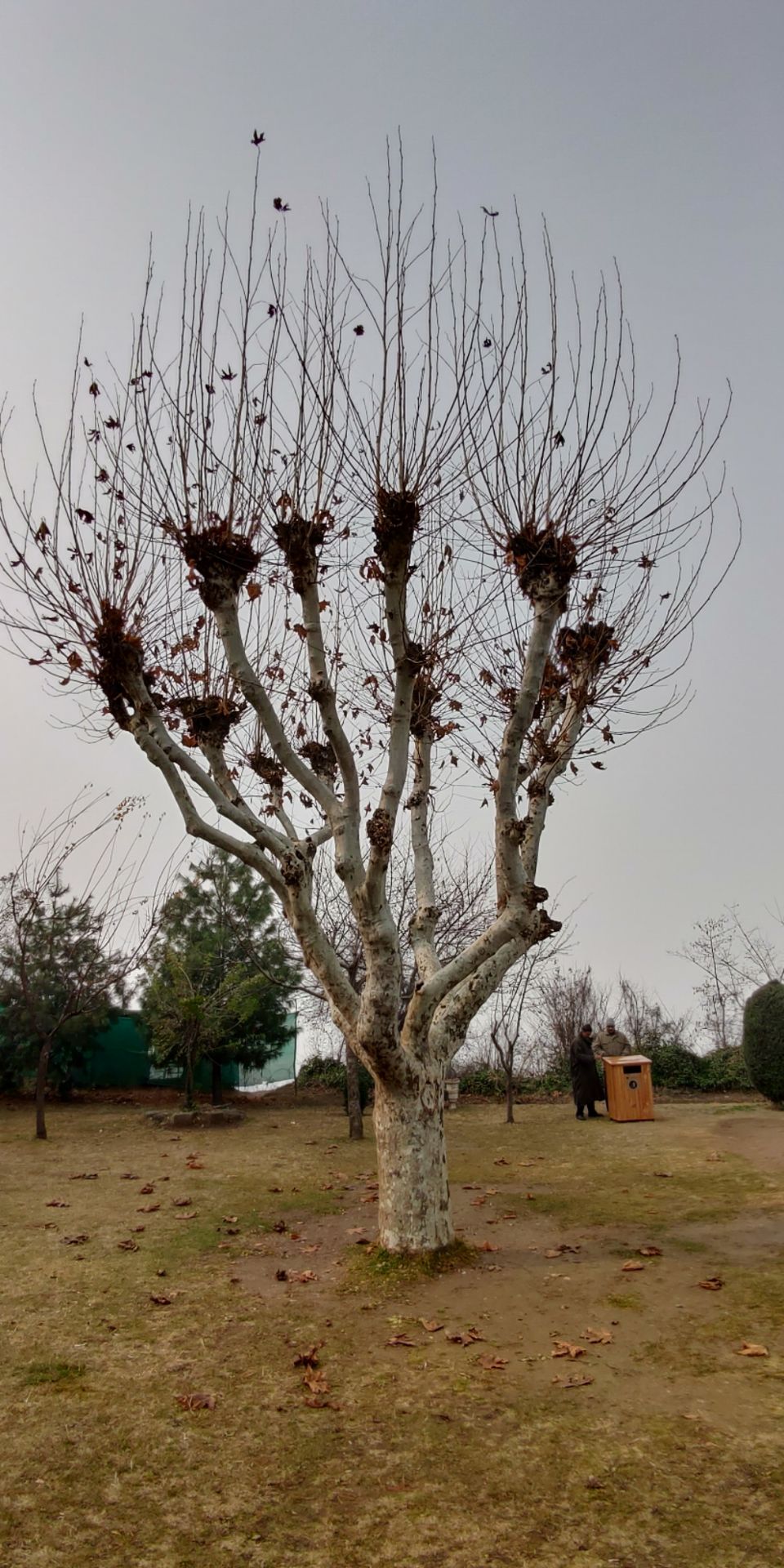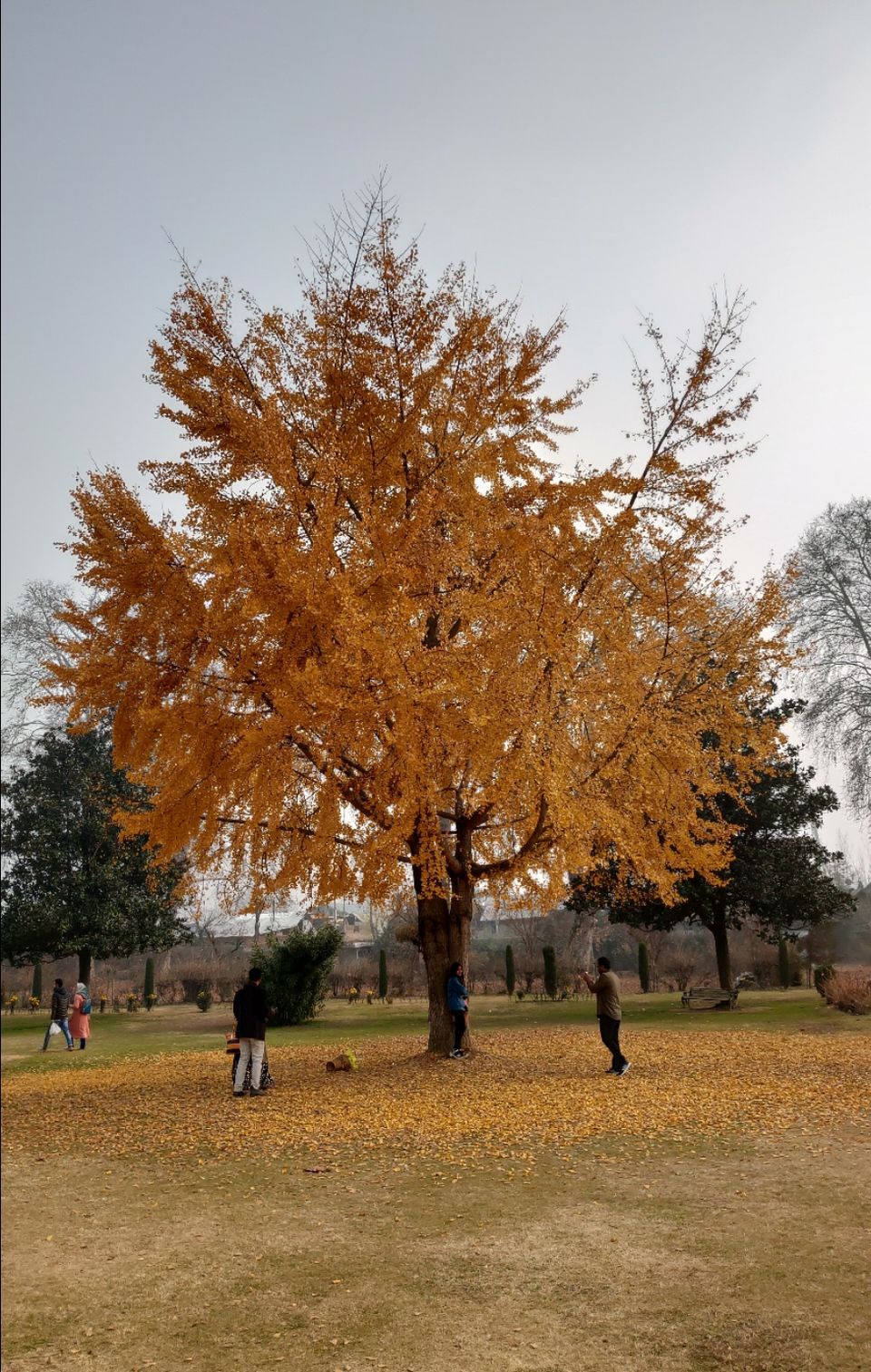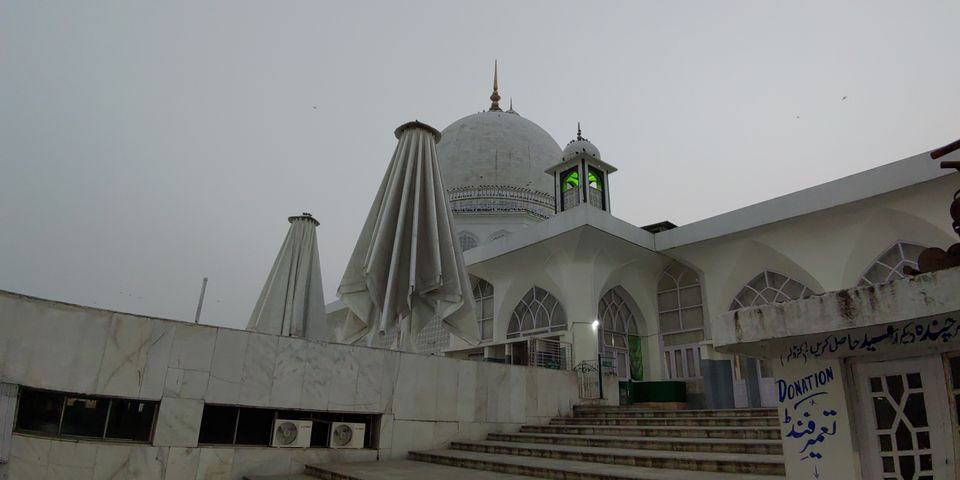 After having breakfast we started our journey to Sonamarg at 9:00AM and reached at 12:00PM. The journey towards Sonamarg goes through huge snow covered mountains, blue water flowing by your side and mesmerizing beauty as a whole. The 3 hours journey is totally worth it even before you reach your destination.
We reached Sonamarg and our car was parked as to go further ahead you have to hire the car ran by the locals there. Few people approached us to hire jackets, gumboots, car and photographer. They were charging INR 8,400 for 7 people which includes car, jackets and gumboots. After negotiating for a while we settled for INR 5,200. We wore the jackets and gumboots and went further ahead. The point was around 3 KM far. We reached there and my eyes popped out when I saw I was surrounded by snow from all sides. This was the first snow experience for my whole family including me and they all were full of amazement.
Few people here also approached us for doing a snow activity known as SLEDGING. Our tour driver already told us that don't do any snow activity in Sonamarg, do it in Gulmarg as it will be more fun there. So, we rejected all the offers the sledge persons made to us. But after a while we agreed for sledging for INR 100 per person for a small distance. Sledging was fun but we realized that it takes lots of effort to be a sledge person. So we gave tip to them for their efforts.
This was the first time I saw excitement on my family members faces. They were excited and eager to get their photos clicked. I saw this fun side of theirs for the first time. This was the benefit I had and I felt very lucky to be there with them. After the long photo session, we sat there and had some Maggi and Kahwa. Man, what a Maggi that was under the snow. Though there was snow everywhere but there was not much cold as sun was shining brightly. So, it was a blessing for us.
We went back to the parking and headed back to Srinagar. Yes the first time snow experience was a long lasting memory but we realized that just for such a small distance INR 5,200 was bit more. But we kept that thought aside and gathered our excitement again by talking about the great experience we just had.
As soon as we reached Srinagar, everyone was like send me all the photos now as I was the photographer. They were too eager to see their photos which was strange to see as this side of theirs was new to me. We had our dinner and went to sleep as Gulmarg was waiting the next day.
THINGS TO DO: 1)Enjoy the way towards Sonamarg 2)Have Maggi under the snow 3)Click as many pictures as you can
TIPS: 1)Bargain as much as you can for the clothes and the car 2) Don't do any snow activity here as Gulmarg has more snow, do it there. 3)The sledge persons will say Gulmarg has less snow, DON'T believe them.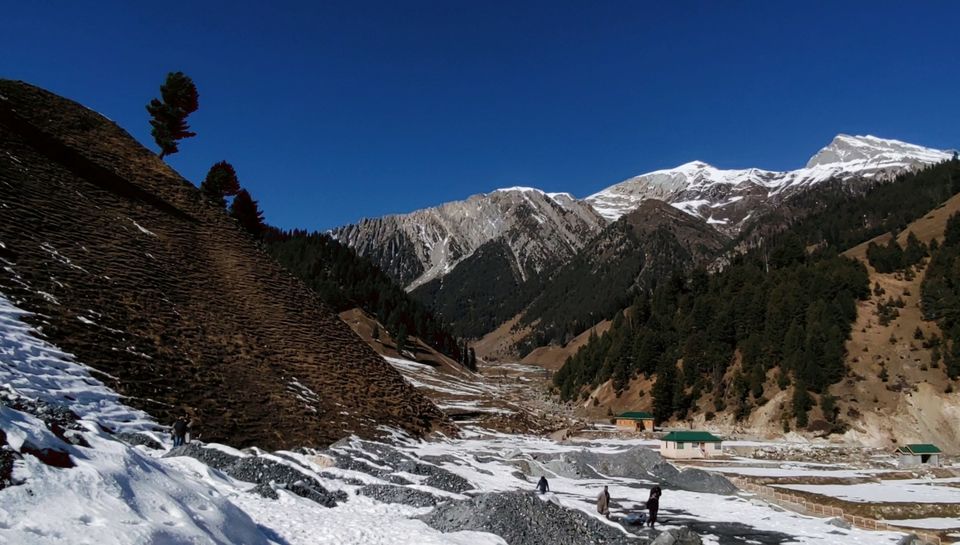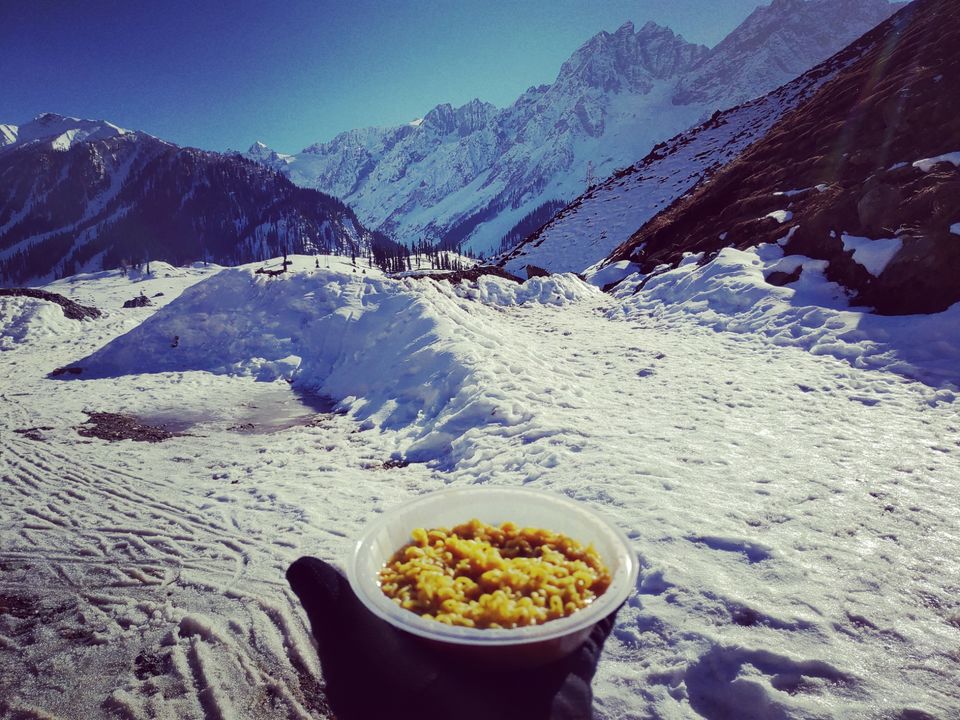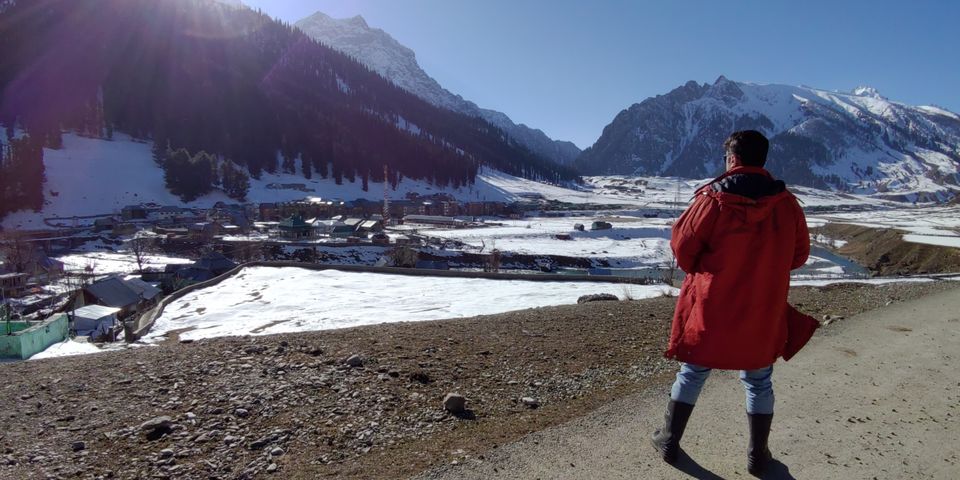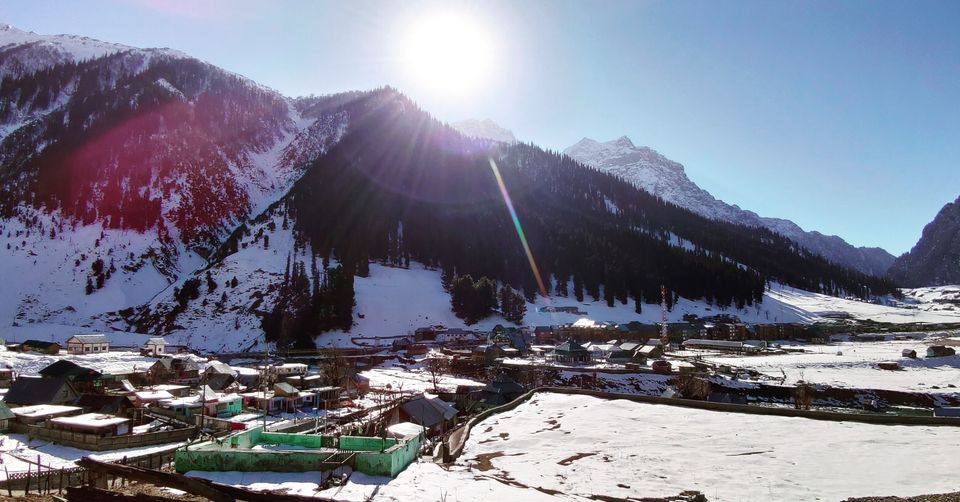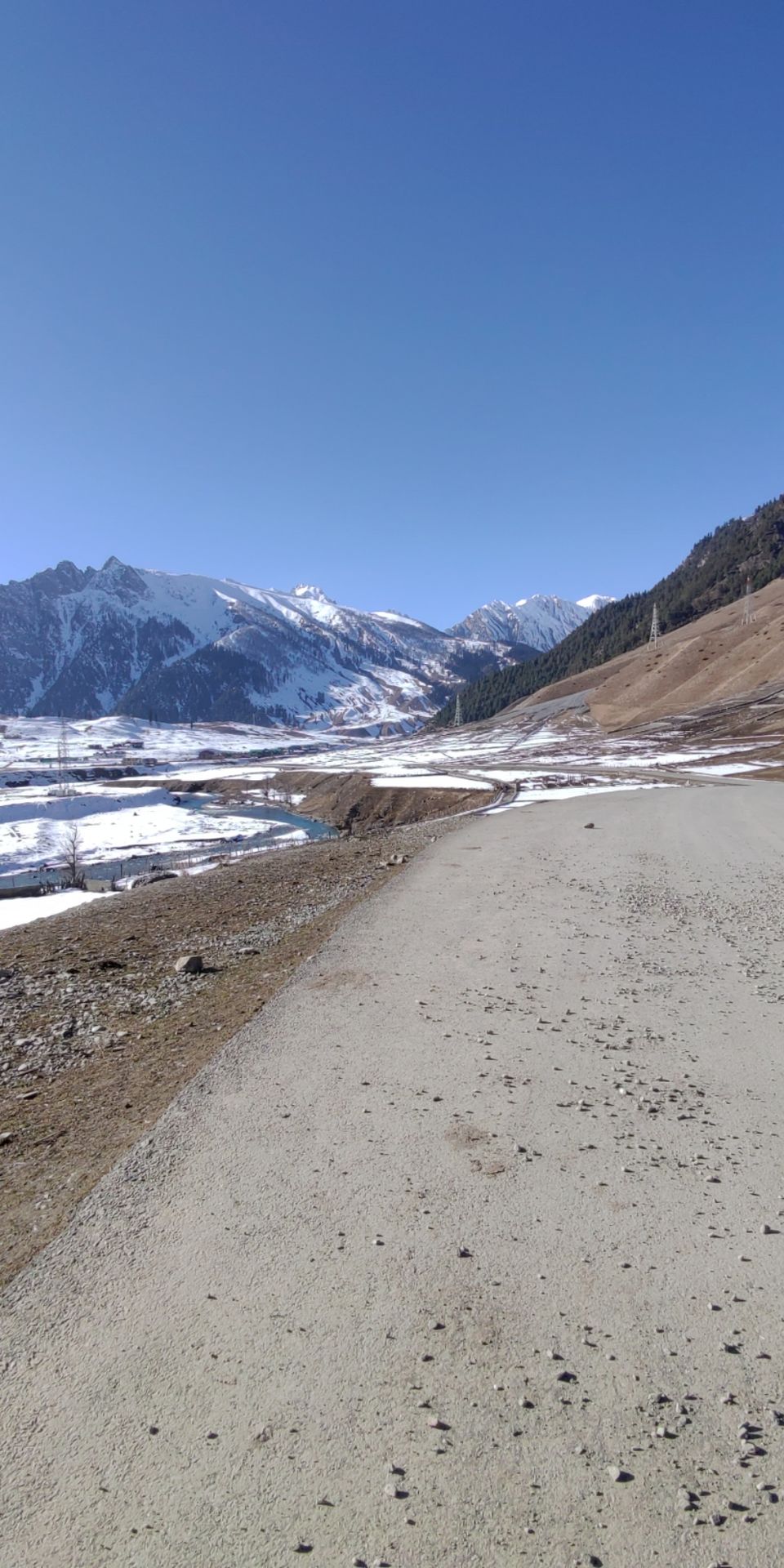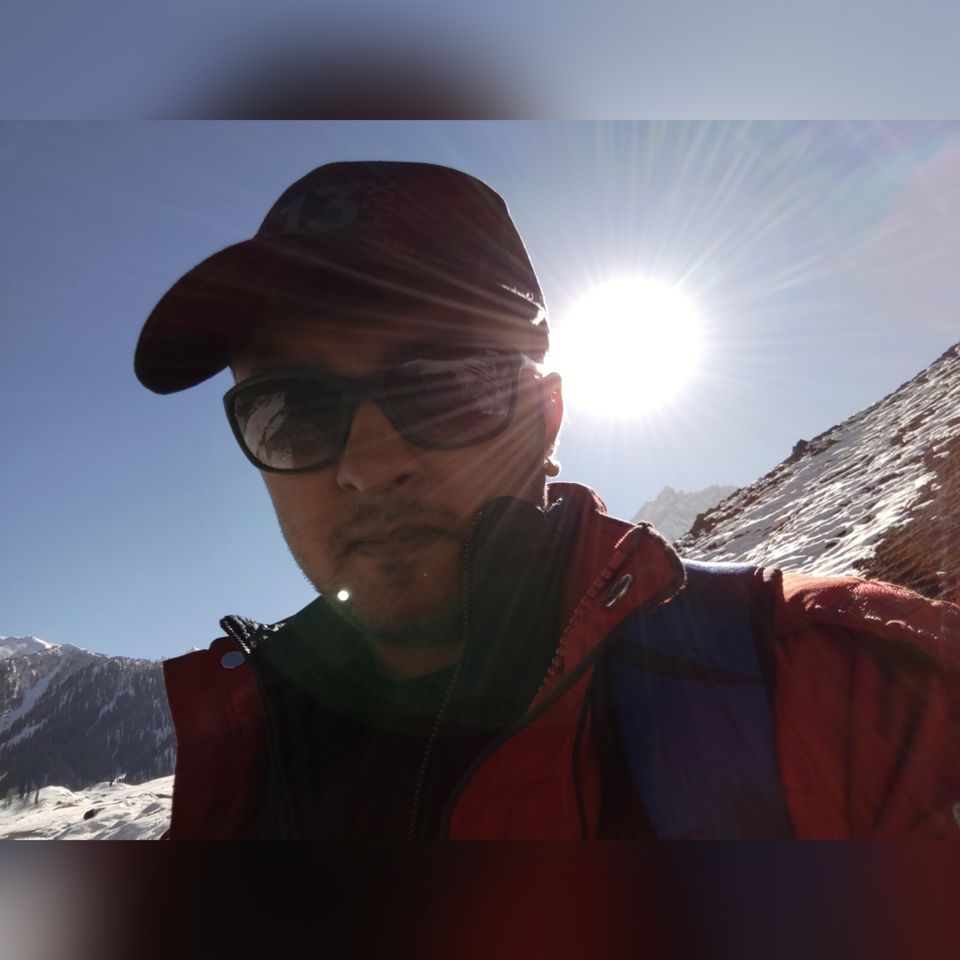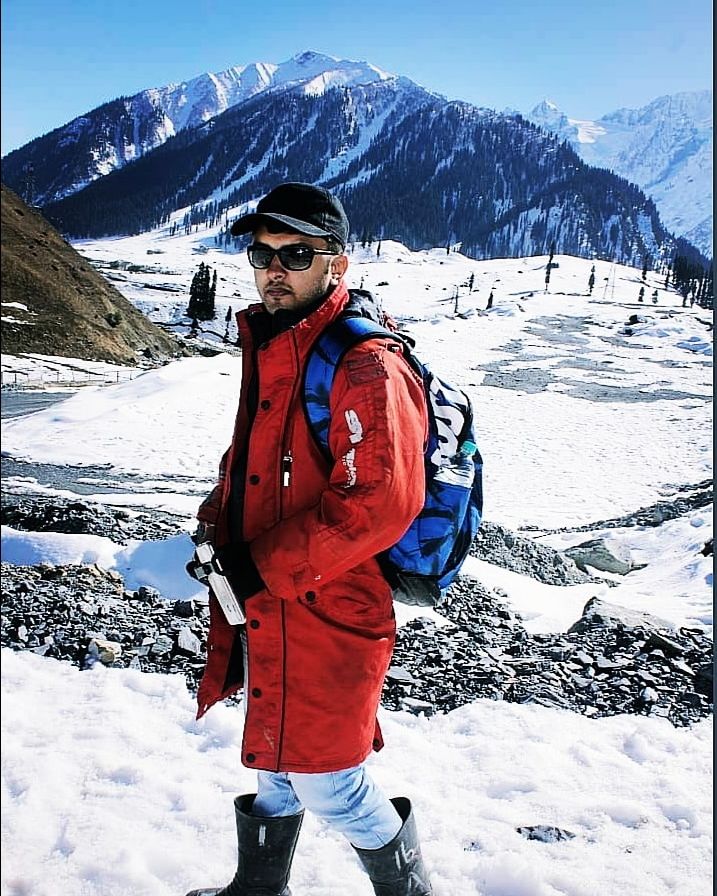 We had our breakfast and headed towards Gulmarg at 9:00 AM and reached by around 11:00 AM. As we entered Gulmarg there were stalls giving jackets and gumboots on rent. We took them at INR 200 per head. As we had a night stay in Gulmarg, we went to hotel first, kept our luggage and went for the cable car ride knows as GANDOLA ride.
Basically, to visit the points in Gulmarg, either one can go by pony or a cable car. But one should go by cable car as pony ride will be there in Pahalgam. While going by Gandola, there are 2 phases for which separate ticket is issued. In 1st phase you will get to do snow activities and food to eat. As soon as the ride started, my eyes were amazed to see snow and snow everywhere.
It took around 10 min to reach the point. As we reached there it was so stunning I could not explain. I have seen this side of India for the first time which was not less than any foreign location.
Few people approached us for sledging, skiing and snow bike. It was clear that sledging will be more fun here, as there was way more snow here than at Sonamarg. The sledge started and the sledge persons were so nice and funny, they kept on entertaining us by singing, telling stories and taking our photos and videos.
There was so much snow to play with and what a scene that was when I saw my mother playing with snow, throwing snow up in the air. My true moment of happiness was that. I realized I made no mistake coming with all of them.
After sledging and playing with snow we had Maggi and coffee at a restaurant there and again some photography with different poses.
Then we went for snow biking. What a experience that was to ride a snow bike.
We came down by Gandola and went to the hotel. This was the best hotel I ever stayed in as it had snow view on all the sides of the hotel. People here in Kashmir are so warm, they are everready to help you, so were the staff at the hotel. We took some rest and then opened our typical Marwari snacks which we bought along. It was so cold that we barely went out of our rooms. It even reached -5 degrees at night. We had dinner and after some talks we slept to go to Pahalgam the next day.
THINGS TO DO: 1)Gandola ride 2)Sledging 3) Skiing 4)Snow bike 5)Have Bhel puri and Maggi
TIPS: 1)Don't do pony ride here,do it in Pahalgam 2)Do stay for 1 night here 3)Do bargaining for all snow activities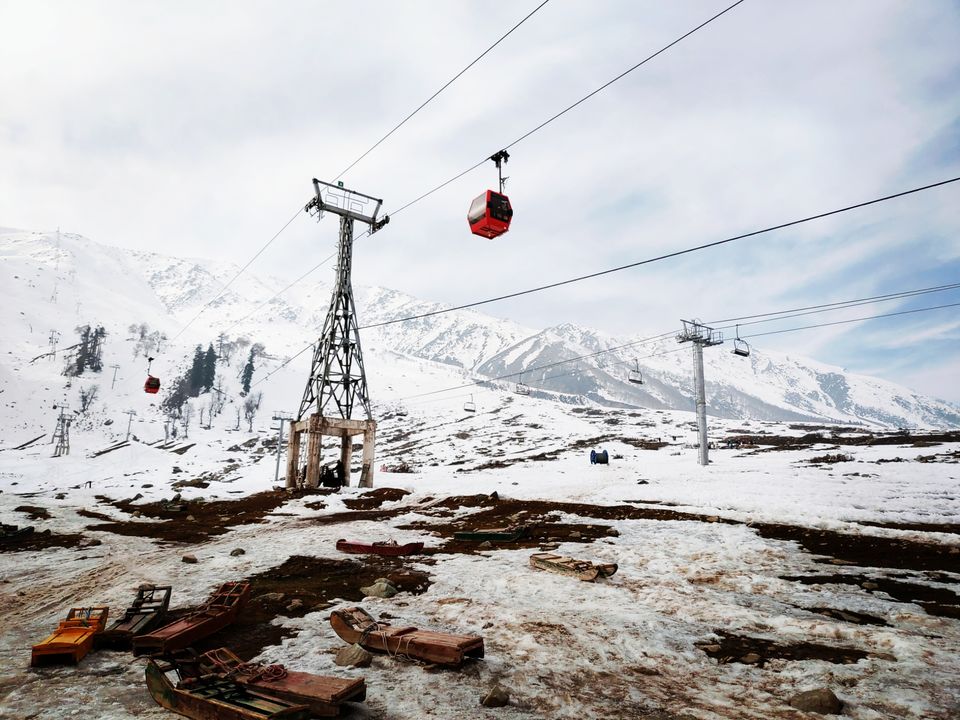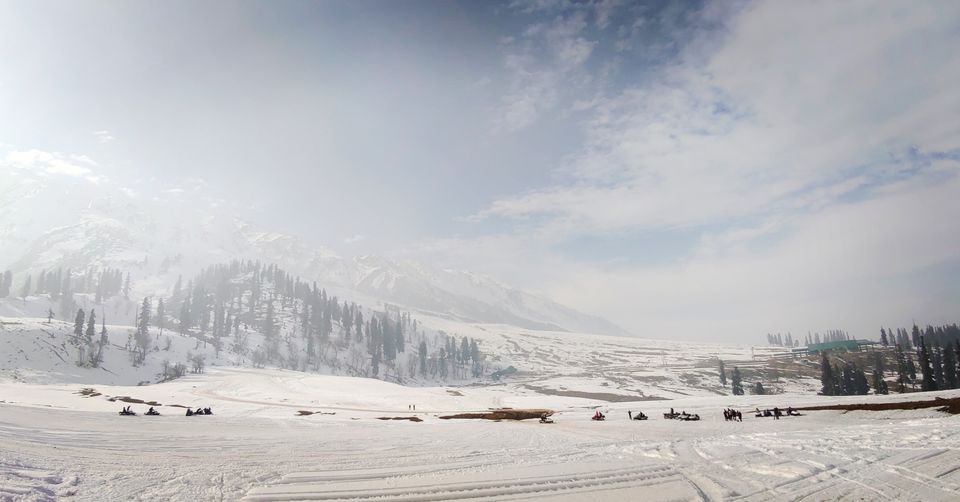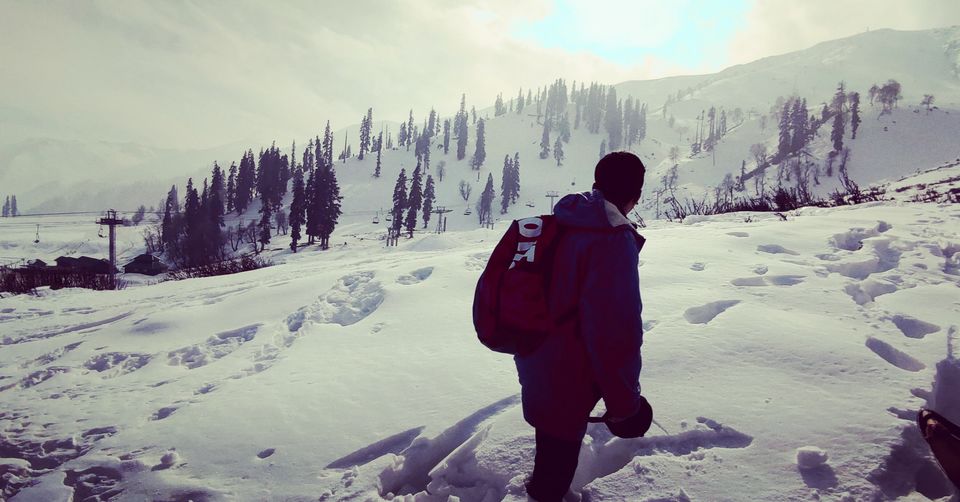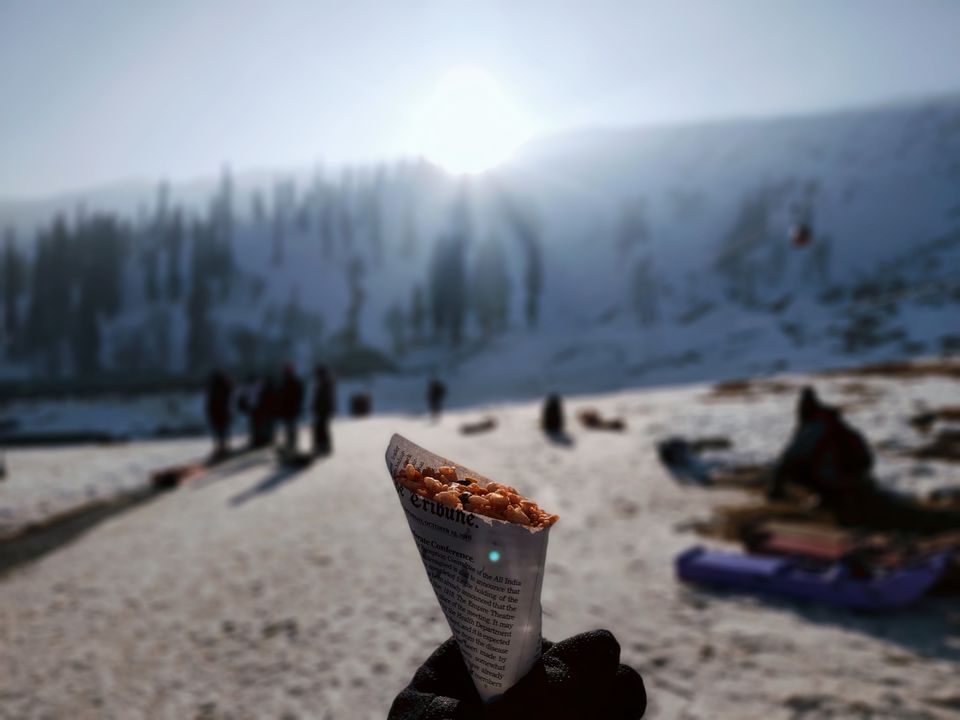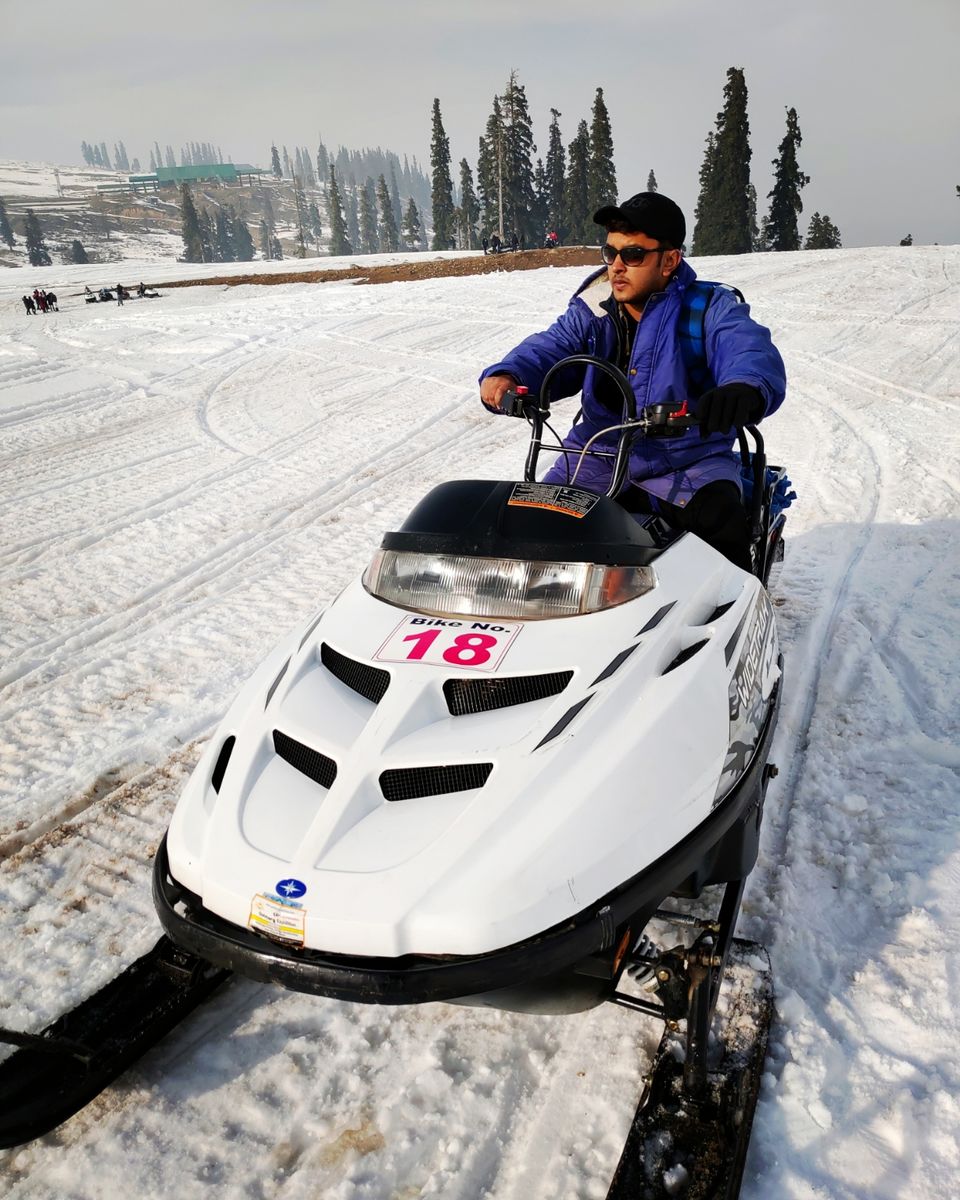 We had our breakfast and left for the long journey to Pahalgam of around 4 hours. On the way to Pahalgam we came across Saffron fields, famous Kashmir cricket bat factories and Apple gardens. Various shops of dry fruits and shawls also came on the way. We shopped some dry fruits and shawls for us. Also, we had green Apple juice and took some apples for our journey.
We reached Pahalgam and to go to different points we hired ponies as no vehicle can go there as the way go through jungles and mountains. The pony will cover basically 5 points. Out of the 5 points MINI SWITZERLAND is the best. Mini Switzerland is a name given to a point which is BAISARAN VALLEY. Big open ground with mountain background, activities like Zorbing and Zipline. This place filled romance in all the 3 couples I was travelling with. They all were getting their couple pictures clicked in different poses.
This pony ride isn't for a faint hearted person. The way is so trechourous that even a human being cannot walk properly. It was so dangerous, but adventurous indeed. It was amazing to see that these ponies know their way where we have to go and they walk on the edges of the mountains and one step goes wrong and you are down. But, they also love their life, so they will keep you safe too. As we were descending the pony riders told us 'AB AAPKA MU KHULAA REH JAAYEGA' and we were like 'ACHAA'. Seriously our mouths were wide open.
We reached at parking and took a deep breath. Then we went on to cover the points where car can go. The points that can be covered by car are ARU VALLEY, BETAAB VALLEY AND CHANDANWADI. But, here also you have to hire a car ran by the locals here.
Aru valley was damn pretty but the Betaab valley was the prettiest. It is the point where the shooting of the movie Betaab happened. It had river, mountains, bridges, garden, trees everything. It was the coldest of all places we visited in Kashmir, though it didn't had snow. Chandanwadi is the starting point of the Amaranth yatra. We could not cover this point due to some construction work going out there.
We came back soon after clicking some pictures and soon left for Srinagar where the Shikara ride and the houseboat were waiting for us. We gave a goodbye to the coldest place in Kashmir we visited.
We reached at the spot at the Dal lake from where our Shikara ride started. Damn, it was so pretty experience. 24 KM of Dal lake and our Shikara. After the ride we went on to our stay in the houseboat at night. It was so so so cold as we were on the lake. We had bonfire at the houseboat, had dinner, packed our bags and went to sleep as we had a morning flight the next day.
PLACES TO VISIT: Mini Switzerland, Aru valley, Betaab valley, Chandanwadi.
THINGS TO DO: 1)Pony ride 2)Zorbing in Baisaran valley 3)Zipline at Baisaran valley 4)Have Apple juice at the Apple valley.
TIPS: 1)Do full bargaining with the pony riders as they charge a lot 2)Hold on to the pony while riding as the way is trechourous 3) Don't shop at the shops on the way to Pahalgam except dry fruits as it will be expensive than Srinagar. 4)A night stay in a houseboat is must.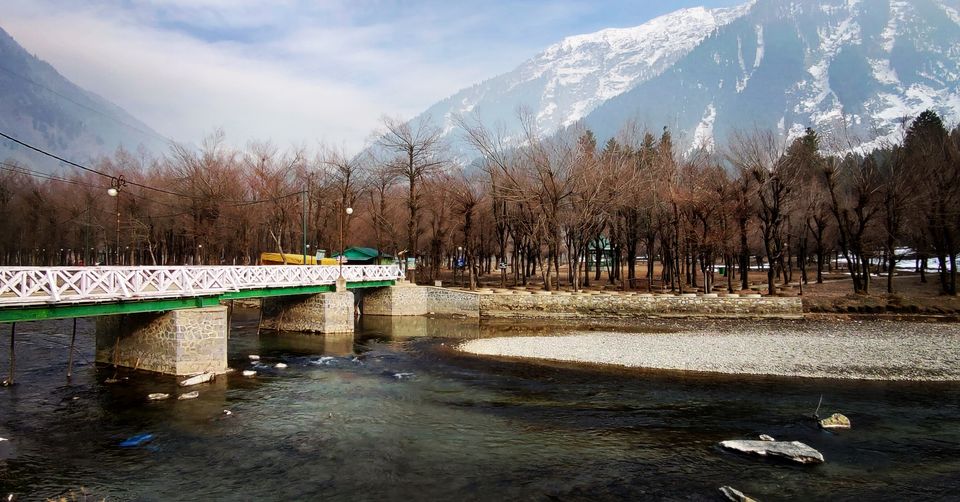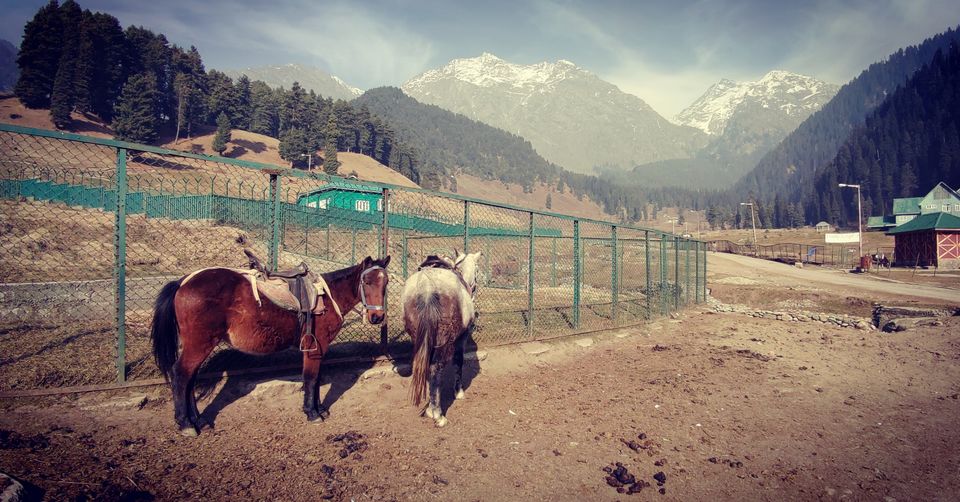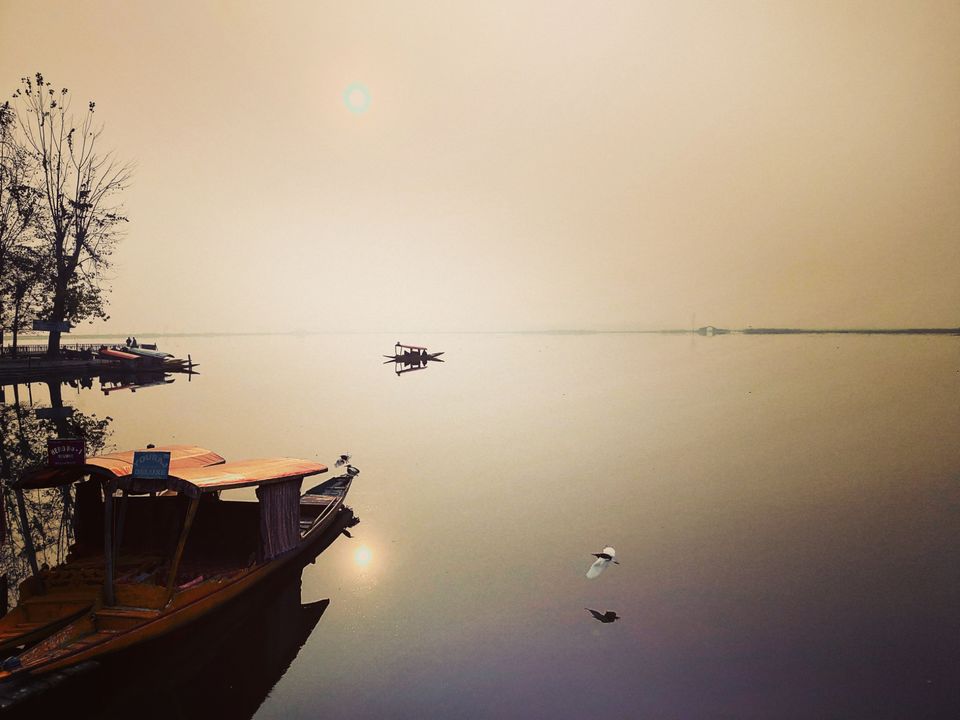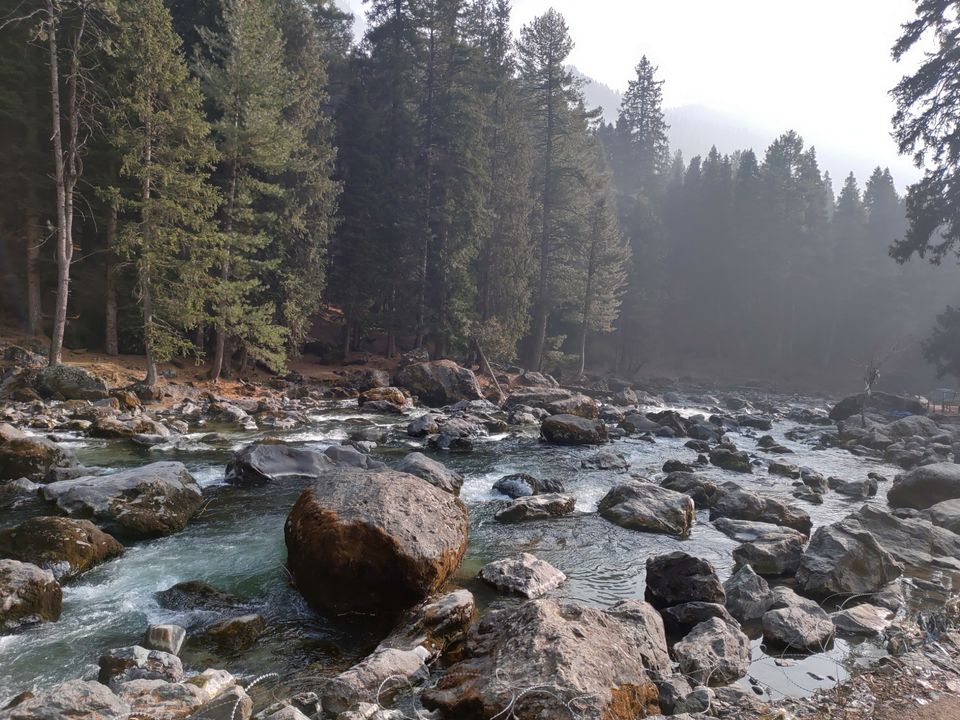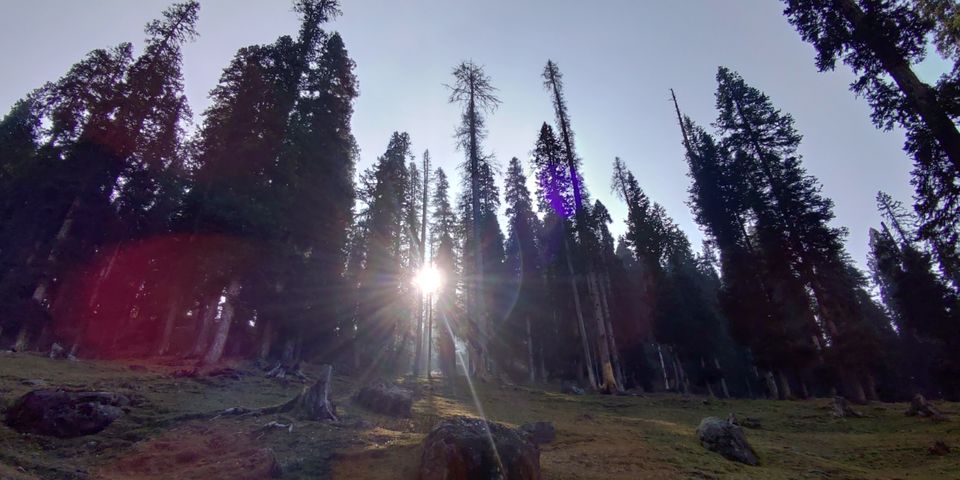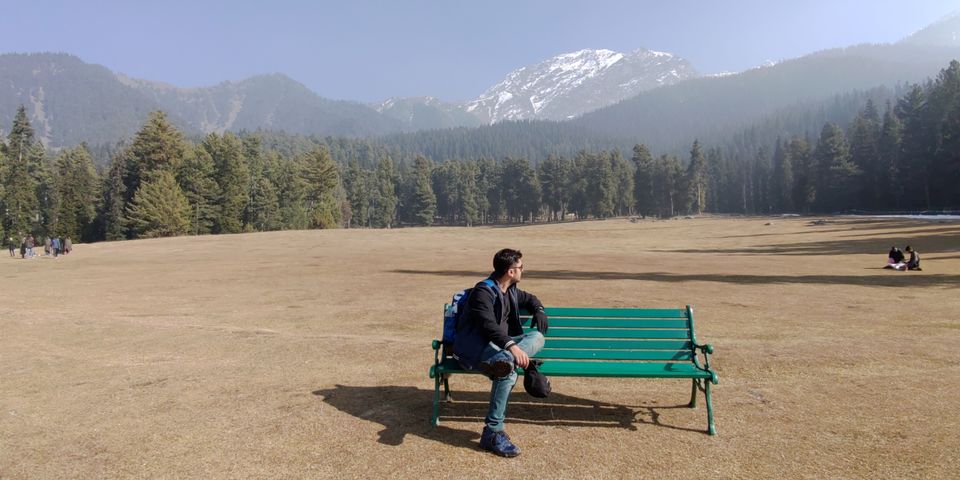 We had a morning 9:45 flight and we reached airport at 8:00,but there was so big line outside that it was 9:00 and we were still in the line outside. We checked in and as soon as we went for checking our whole bag was emptied and each and every thing was examined. As we had a lot of food with us as we are MARWARIS, they were asking us to eat it and show that it is not dangerous. Few things like sugar, pickles were taken out. After so much of chaos we boarded our flight just 1 min before the scheduled take off time. We took a breath of relief and said goodbye to this wonderful and SAFE travel destination.
GENERAL TIPS:
1) Reach atleast 3 hours before at the airport to avoid any chaos as there would be a lot of checking out there which is for our good. 2) Avoid Pan masala, sugar, pickle or any unfamiliar food items with you in the cabin baggage. 3) Kashmir is totally safe for the tourists, so don't have any worries in your mind after seeing the news. 4)Kashmir public is so nice, so just trust them, don't doubt them.
CONCLUSION:
A totally opposite experience than what I expected out of this trip. I got the chance to see the different sides of my parents, which was a new and happy experience. It totally changed my perception that travelling with the family cannot be fun, infact it was a fantastic experience, If I say this I totally mean it. All relatives were saying thanks to me for making this trip happen as they were so much happy and this was my biggest reward.
So, Go Kashmir and explore Kashmir but please don't exploit Kashmir. Keep it clean.