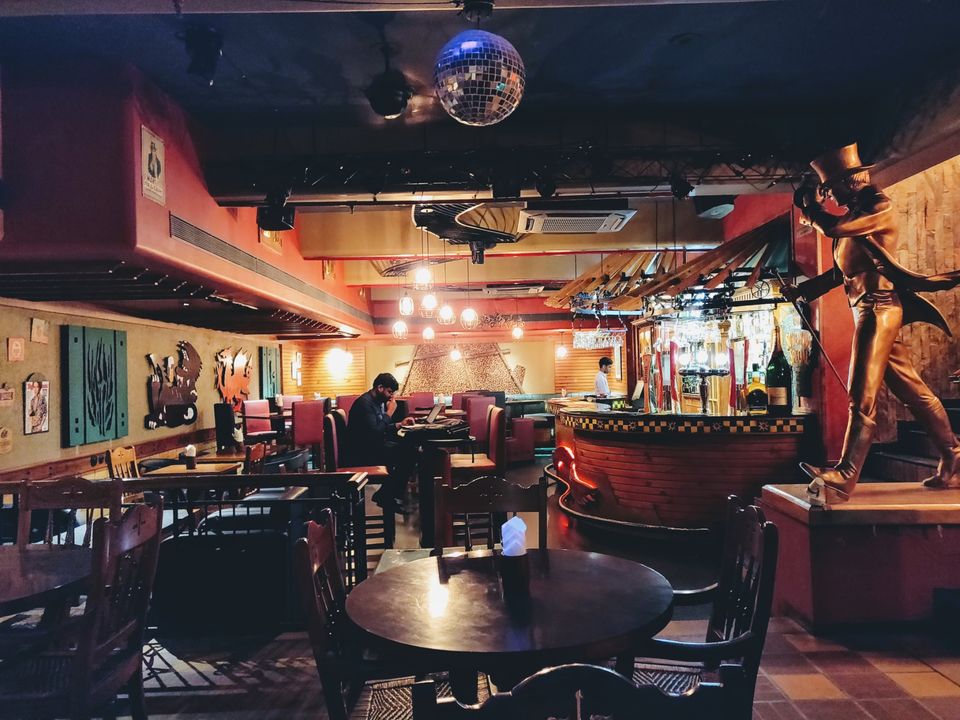 Being a freelancer isn't that easy. There are times you have to keep moving even when you have work. For me I was just back from a road trip, ready with hopes of a new project.
Professionally I work as a Web Designer and Developer, but I keep travelling to learn and to contribute to the community , as well as environment.
But this is not I wanted to talk about. I wanted to discuss some problems that are faced, the Nomadic lifestyle seems to be fun and interesting and it is, but for me , I do go back home after the trip ends, like most of the travellers, who do not live of just travelling. And as I came back, i had to keep searching for places to work apart from my home.
So I was browsing places to simple sit, focus on my project and I happen to land in the cellar bar, its a beautiful place with a 7 ft golden statue of Johnny walker just next to the staircase leading to a beautiful ambience. It didn't take me much time to realise I could start my work here.
The Cellar bar is part of Sheronz Hotel, it has ample space for having parties, hangout with friends or you need to be alone to focus on your work while you enjoy a drink. It has a seperate non drinking restaurant, where you can play Chess or Play Guitar. The place is amazing for couples as well. The food was also good.
If you want a place to simple chill while you work, order a drink and sit here, the staff is very cooperative.
Hope you have lovely time if you happen to visit.