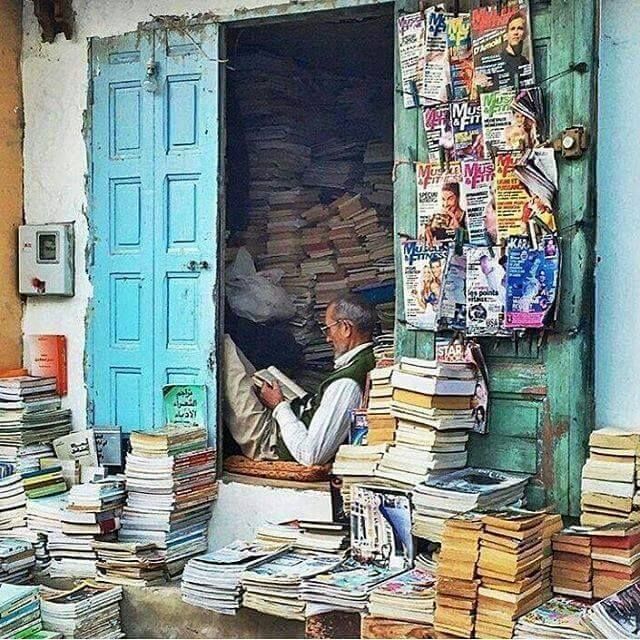 Hazy windowpane, a mug of piping hot coffee and a great book! What else do you want in life? When the rhythm of the splattering raindrops synchronizes with your speed of reading – is that less than magic? Call me old school but no Kindle can replace the smell of a book and no online platform can give me the joy of going through numerous books in a good old book store, leave aside the fun in bargaining with the seller for a good deal. Today, let's explore the best book markets of the country.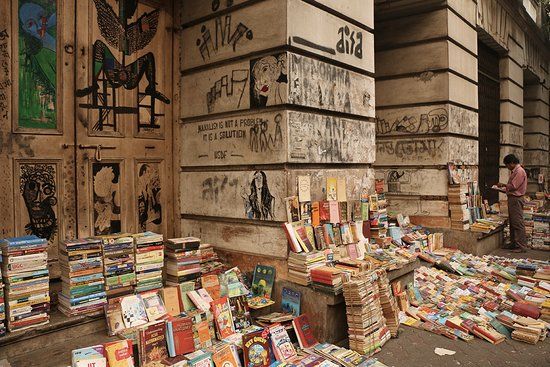 Asia's oldest book market is legendary in Kolkata. If you have not visited College Street even once in your student life, congratulations! You are eligible to put into display in Indian Museum. Over thousands of shops comprise of the market with millions of books. You can spot first edition copy of Geetanjali to autographed books of famous authors at throwaway prices all the while being greeted by a smiling face and having a hearty conversation with the shopkeeper. Don't forget your chhata (umbrella) to save yourself from the scorching sun. Take refuge in the legendary Indian Coffee House when your feet refuse to keep your spirit company. Take a sip of the cold coffee, a bite of the kobiraji and inhale the history and culture of that place. Pocket Pinch: 500 Rs. For 10-12 books.
Daryaganj Sunday Book Market: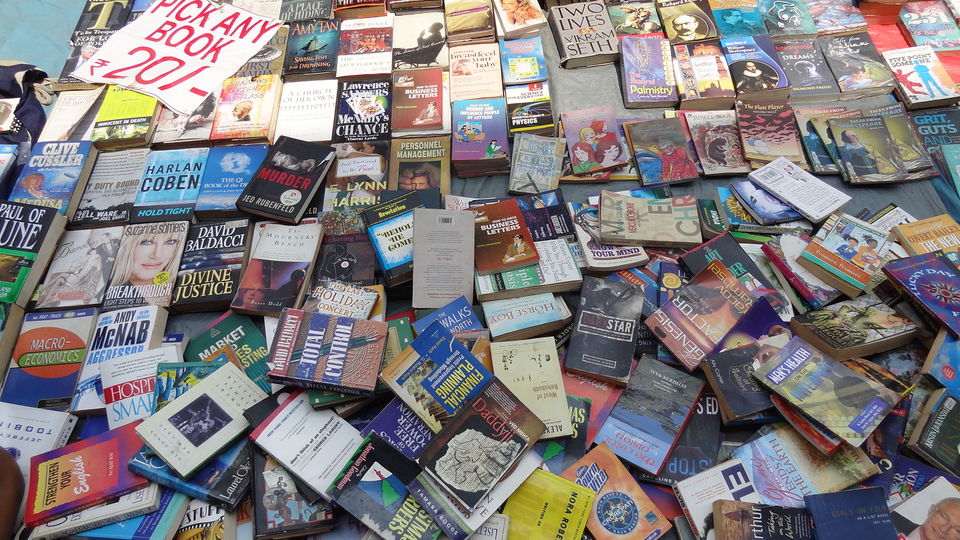 Delhi's arguably most popular Sunday market is this jewel. You can buy latest bestsellers to classics at a never-seen-before price here. All you need is to find your copy from the piles of books at Ninja-like speed! I recommend you visit this place as early in the morning as possible to bag the best ones before it finds its way to someone else's home. In a true Delhi manner, the fashion capital will never shy away from offering junk jewelleries and accessories along with quirky decor items for sale even in a book market. Grab it! Who says you can't be a bookaholic and a fashion junkie at the same time?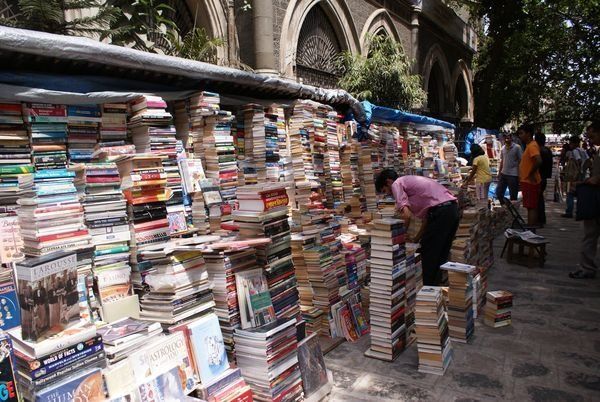 This is hands down the largest book market in Mumbai. Close to Colava, in the old part of Mumbai is this famed Flora Fountain Book Market. From students to tourists – 'The Book Lane' is a must visit place for everyone. Being a second-hand book market, you can find fiction to educational to motivational to glossy coffee table publications – everything you can think of, here. The entire Hatutma Chowk is lined with lakhs of books up for grab. If you are a book-hoarder, you can even buy your favourite editions on per kg basis! Great way to complete your home library on a budget. From originals to counterfeits, shop till you drop without burning a hole in your pocket. This book market has got something for everyone.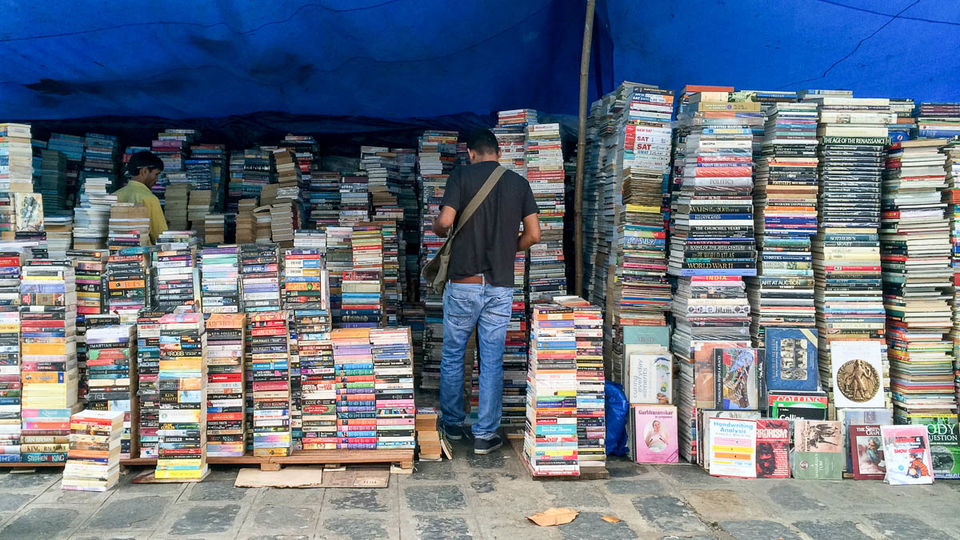 The Avenue Road in Bangalore is every book-nerd's dream come true, an oasis to the pub-pular Cosmopolitan Indian City. Books available here starts from price Rs. 20 to Rs. 1000. This is also a great place to sell your old textbooks. Don't forget to indulge in some lip smacking street food after the haul that will definitely satisfy your taste buds and re-energise you.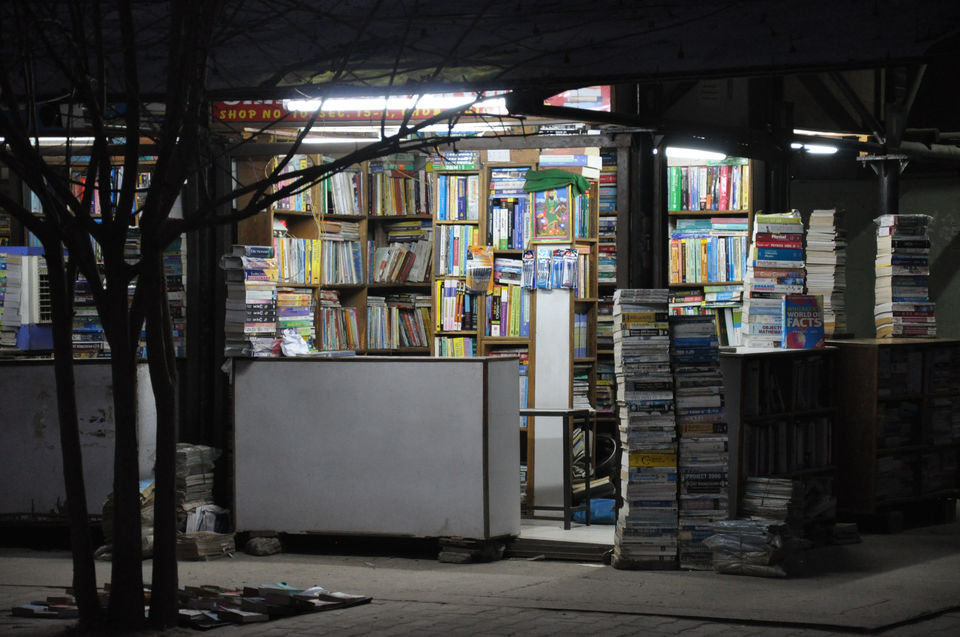 One of the oldest markets in Chandigarh, Sector 15 offers mostly educational books now. But the speciality of this market is that – not only you can buy text books and test books for different entrance examinations, you can buy notes too! Another cool thing is – here second hand book shops let you exchange your books. Yes, you can bring an old book and swap it for a book from the stall without paying a single penny. So, don't worry about the cash crunch at the end of the month; just hop in and feed the voracious reader in you.
Now leave the tab, leave your laptop. Go out and explore the nearest book market in your city. I guarantee this, romance will last forever and only make you happy!