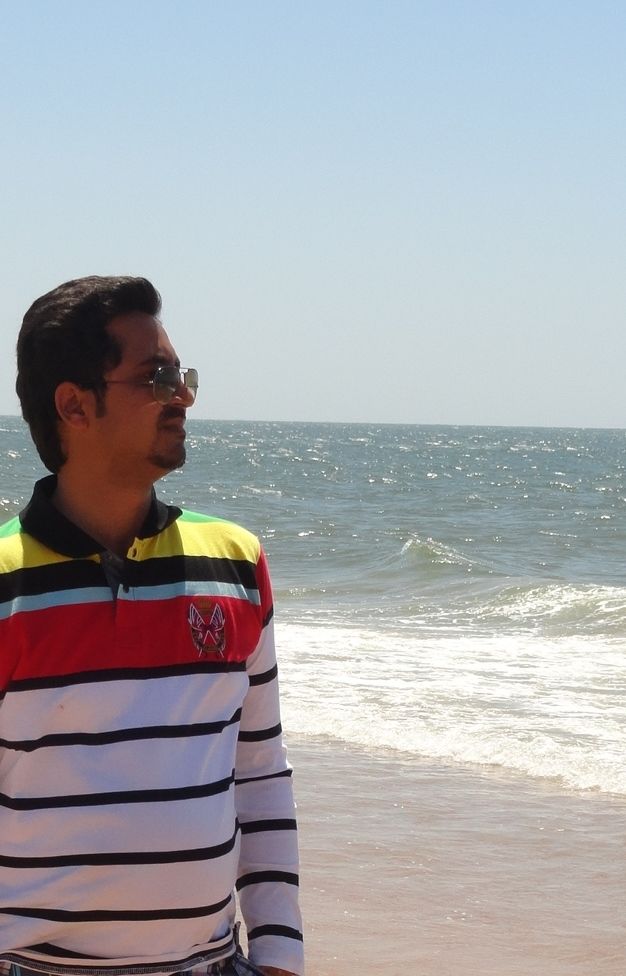 Preface : We all have read or at least heard about Travel Blogs as well as Fiction writing but have any of you heard of any Fictional Travel Blog ? No ? Well you are just going to read on one i.e. A write up about my first hand travel experience of a place I have never been to :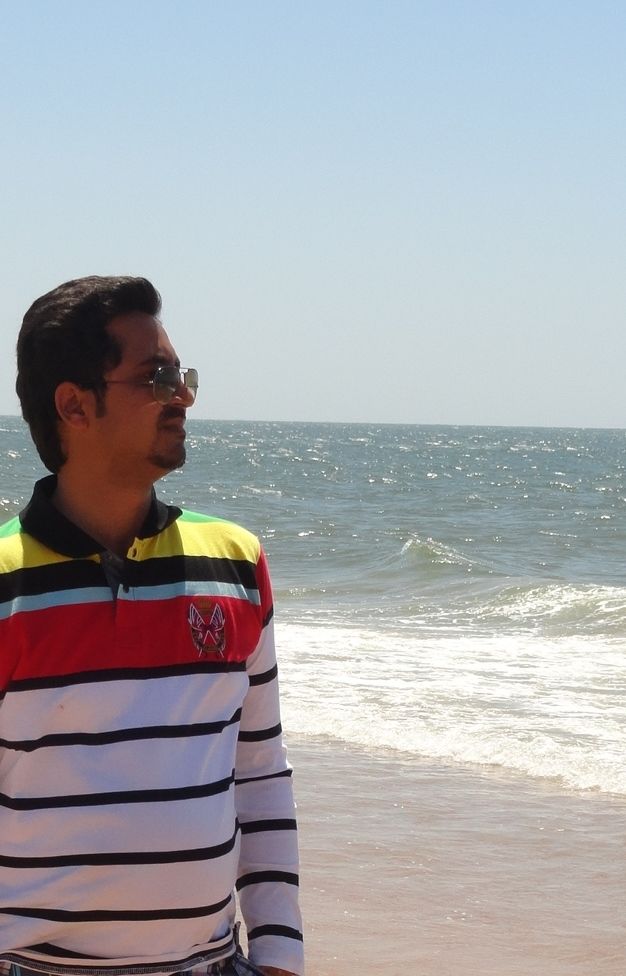 A Blind Date with the World
"Wake up ! Wake up young man, you are sleeping since ages ." – a blurred and a rather grumpy voice entered my ears as I tried to regain consciousness while rubbing my eyes. The first glance around the room made me feel ecstatic but uncomfortable at the same time. Ecstatic because of the beautiful interiors while uncomfortable because of the unfamiliar paraphernalia & ambiance around . I tried to recollect & calm myself as I walked towards the entrance door and came in open. A few seconds there and I rushed back inside .
"Where am I ?" amused I asked
"The same place you slept last night " , pat came the reply with the same solid tone.
"But I was in New Delhi , India yesterday night." , I said defensively.
"And I was Julia Roberts till few hours ago", she said with a sarcastic smile .
From her accent , I could sense that European touch in English however that itself was not suffice to know where exactly I was and how did I get there .
And hence , instead of any further argument with the lady, who seemed to be the owner of the beautiful house I was in , I preferred to take a stroll around the city and collect all the information myself to solve the entire mystery .
As I commenced my walk , I simply forgot all the worries as I was engulfed by the sheer aura of nature around . Lush green surroundings , beautiful tress laden with fluffy fruits, spectacular flower gallery on the either side of the walkway , clear blue sky with traces of clouds here & there , a relatively mild stream of wind , lots of colourful butterflies and some really magnificent birds singing something in their elegant & soothing tone . It looked like a place straight out of a fairy tale .
As I continued walking , I could see families enjoying themselves in a very well maintained park which had two really artistic fountains whereby kids were playing and having time of their life as their parents looked on with wide smiles complimenting their facial expressions .
Huge buildings with Gothic architecture caught my eye next . What spectacular examples of civil engineering were they presenting ! The peripheral cobblestone roads were only adding charm to these construction marvels which looked as classy as a vintage monument and as sophisticated as any modern day structure.
Moving a little further , I reached a spot which seemed to be a kind of City Square where there was an informal kind of gathering of people who were singing , dancing , clapping, laughing and enjoying their Beers. There was Live music , Live Floor Painting , Live Portrait making and what not .
By now , one things was clear that wherever I was , it was definitely among the best places to visit in this world as I was thoroughly enjoying every single moment spent there . Most importantly , people there were just so happy that I desperately wished to be among them forever.
Nevertheless, a pat on my back by a guy gave me a reality check that I am on mission to know my whereabouts . As I turned , I found a young hippy kind of couple smiling at me and the guy gesturing to click a photograph of them as he handed over his DSLR to me, without waiting for any official nod from me. I too smiled back and captured them well .
"Hey Buddy, can you please tell me where are we right now ? What is this place called ?" , I inquired with lot of hope .
"No English " , the guy said as probably he knew only these two words in English.
But I didn't let that answer disappoint me as I tried to put across my question by using hand gestures . The Guy pointed towards a hoarding as the couple waved with a smile & left .
The hoarding read 'Welcome to Dreamland' , both in English & in some other language too .
"Dreamland ? Is that even a place on earth ? " , I whispered to myself.
But by now I was really very hungry and the extra large Pizzas & Waffles around only made my life difficult as I wondered how would I buy any of these without even knowing what currency they accept here . After staring for a good 5 minutes out of hunger, just when I was about to leave the spot right opposite to pizza corner , a 6-7 year old kiddo came out of nowhere and handed over a large food parcel to me . Before I could understand anything, he shouted "It's my birthday today , enjoy the treat ." The packet had a mini pizza , a burger , a carefully wrapped waffle ,some Ritter Sport , Godiva & Lindt chocolates – a clue which was substantial enough to prove that I was somewhere in Europe . But before anything , I just pounced on the fast food .
Ans as they say , once food is in , the brain pumps up the intelligence and so I quickly tried to read the wrappers of Chocolates as well as the stamp on tissue papers. While everything was in a language I could not understand but there was a single word which was readable & common to all the chocolates as well as to the stamped tissue papers – Dreamland !
As I resumed my quest for know-how of the place I was enjoying so much to be at , I decided to follow the sign boards in front me , which had a beautiful landscape painted on them .The sign boards gradually lead me to leave the main city streets for a forest trail where humming sounds of silence , buzzing of insects and a natural music generated by a water body nearby greeted me. A few minutes walk through the Jungle and Whoa !
E-X-Q-U-I-S-I-T-E !!
The view that followed was so gorgeous that it is extremely difficult to put that into words as an exceptionally aesthetic beach stood in front of me , presenting a heavenly picture. Graced with a clear transparent water and golden sand which was shinning like anything , it was undoubtedly the most beautiful beach I had seen by then .
And just when the whole divine feeling was sinking in , a beautiful laughter diverted my attention towards an elderly couple who were enjoying their conversation while having drinks under the sun , on the sea side . They were looking so cute together that I wished I too will be sitting with my wife in a similar manner & at a similar place when we will reach their age . I could not resist but talk to them .
"Hello Sir & Mam ! " , I said politely , with a doubt if they would understand my language.
"Hey , hi dear , come sit with us and have some drinks." , said the gentle lady.
Oh ! Thank god they understood & spoke English .
" Thank you very much Mam but please tell me where are we ? " , without beating around the bush , I straight away showered my million dollar question to them with utmost desperation .
" We are at Dreamland son."
" Dreamland ? Ah ! not again.What is this Dreamland ? For God's sake, where is it on the globe ? " , I said in a little irritated manner.
" Dreamland, as the name suggests " , said the old man this time , " is a place which can only be visited in dreams . A place which has been immensely blessed by nature , nurtured by love , where who who's of the world reside , where you have best of Cars & Restaurants , where you have beaches , rivers , mountains in the vicinity of beautiful cities, where you have best of everything , yet , a place where there is space & respect for young as well as old ,where happiness resides on permanent basis ,where there is no rat race, where being human is more important than being a CEO of a company ,where tourists are greeted with warmth, a place which embraces one & all , a place where everyone says yes to the world ."
………………………………
Alarm bell rings !
The i-phone screen shows : 7:15 A.M. ; New Delhi , India .
While a visit to this Dreamland might have held in just my dream , but I so wish to fly for real to such a place someday !
....................................
Thank you for sparing your time for my write up . Please find my exclusive Europe Travelogues , with lots of Photographs & Videos here :
Inside Out with Rahul Yuvi - Euro Trip 2018 Exclusive Travel Blogs