If you have ever read James Joyce, you have probably decided you need to visit Dublin at least once in your life. While you are there, following the footsteps of Yeats and Shaw, you will certainly recognize much of your surroundings from Ulysses.
Dublin is nestled between Howth and the headland of Dalkley, straddling the river Liffey. It was UNESCO's City of Literature back in 2010, and has been the home of many a famous writer.
If you are looking to see more of the city, and need some inspiration on what to do in Dublin, here is a short list to get you inspired.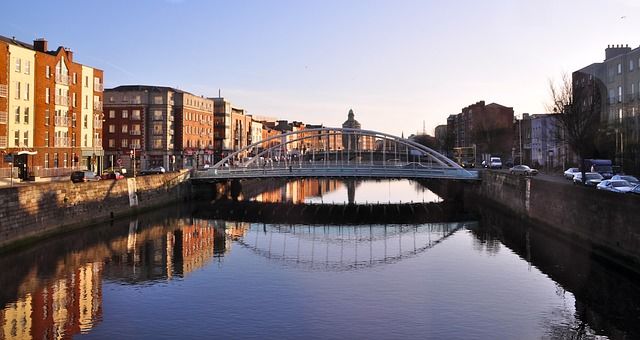 Much at the Porterhouse
The Porterhouse is Dublin's oldest microbrewery pub, and in a city famous for its beer, this is saying a lot. The interior may seem overly rustic, but the beer on tap will certainly make up for this fact, if it bothers you at all. You can only drink the pub's own labels, and I advise you not to miss out on any of the stouts. Try the bangers and mash as well, as they go amazingly well with a couple of pints, and are extremely affordable.
Stroll around Trinity College
Trinity College was founded in 1592 by Queen Elizabeth I, and should absolutely be on your list of places to see. If you are visiting in the summer, you might be able to find a student to give you a tour, but you can also wander around on your own. Don't forget to sneak into the Old Library, which was already on your list even before I mentioned it, if you are a book lover or Harry Potter fan. While you are visiting the college, make sure you also check out the Book of Kells, one of the most beautiful manuscripts in the world.
Visit a distillery
If you prefer whiskey to beer, the Teeling Distillery is where you should go. It is located in Newmarket and is the only remaining working distillery in Dublin. Take a tasting tour or a tour through the history of the family, and learn more about the art of making this precious spirit. Make sure you leave with a bottle in hand, after you have sampled some of the finest whiskey of the family.
Visit Francis Bacon's studio
At the Hugh Lane gallery, you can gaze into the mind of Francis Bacon, and enjoy the madness that the creative process usually involves. The studio has been brought back to Dublin from London, and re-assembled piece by piece, including all the canvases and easels, so you can truly imagine what it was like to paint in the style of Bacon.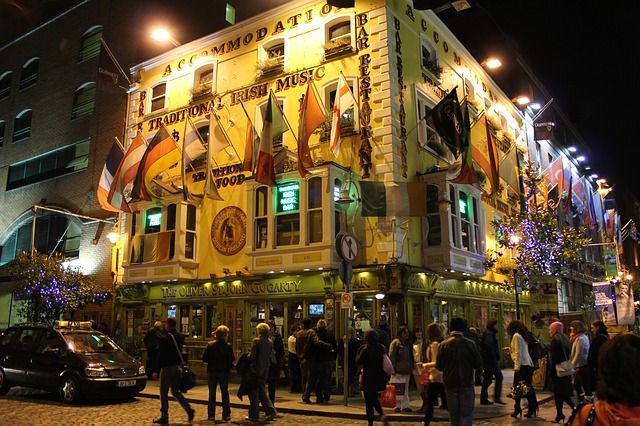 Have a pint
Even though this is something almost everyone who comes to Dublin tends to do, you should not miss out on visiting the Guinness Storehouse, however crowded it might get. You will be able to look at all the great ads the company has made over the years, and test your pint pulling skills. In case you were wondering, it takes precisely 119.5 seconds to pull the perfect pint of Guinness, but do allow yourself more time than that to drink it, and enjoy every second.
Stroll through St. Stephen's Green
After a proper lunch and a pint, you will want to take an enjoyable walk, and St. Stephen's Green is the place to do so. Located at the top of Grafton Street, the park is truly an oasis of peace among the bustle of downtown Dublin. I advise grabbing a copy of Dubliners and stretching out on the grass, if it's not too obvious an enjoyment. You can also spend some time gazing at the ducks, and wondering how many famous lines they have heard recited.
While in Dublin, make sure you also visit the James Joyce center and Merrion Square, as well as the National Gallery and the Houses of Parliament. While they may be overly-touristy, they are so for a very good reason. If you are, like myself, a literature buff, you will also want to follow in the footsteps of Leopold Bloom.