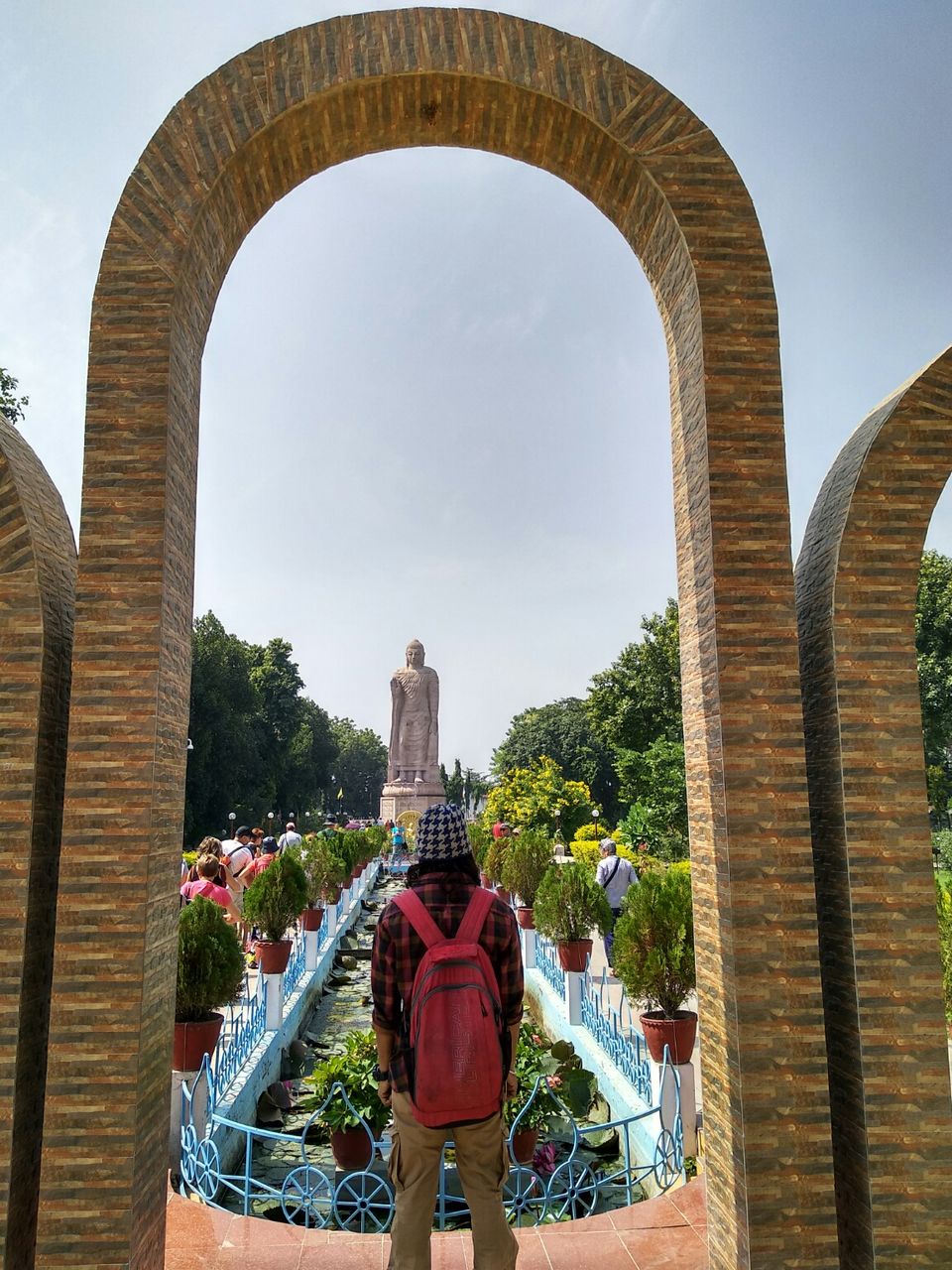 Thai temple in Sarnath is one of the many Buddha temples built here by Asian nations. It is Wat Thai Temple. Wat means temple in Thai. It is the first temple when you arrive in Sarnath. It was built by Thai dignitaries in 1933.
Built in a large area the temple complex has statues of Buddha, Laughing Buddha. The main attraction is the 80 m tall Buddha statue. At its base are the depictions of the 4 stages of Buddha's life and the places where they took place. Running fountains and beautiful blooming lotus flowers just in front of the statue adds to the beauty of it.
A calm prevails in the temple region, giving you the experience you came for.
HOW TO REACH:
The nearest railway station is BSB ( Varanasi Railway Station) and DDU ( Din Dayal Upadhaya formerly called asMughalsarai). The Best time to visit is in winters.