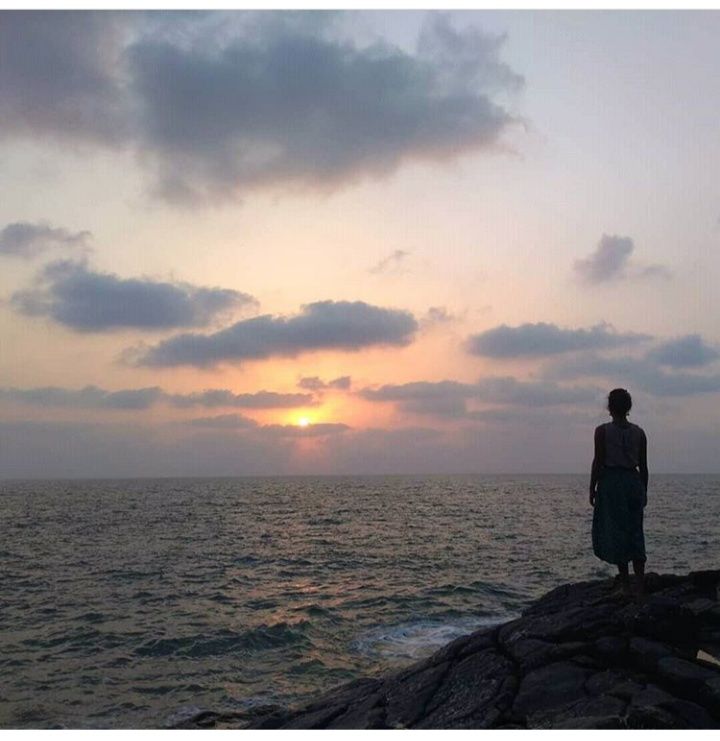 To a budget traveler, the hunger to explore is infinite, the pockets are but half empty. It is careful spending and choosing of the destination that can help him satisfy the appetite. Picking one such place and its inexpensive bidding, yours sincerely presents to you her own tested and utterly exploited guide to budget traveling and living in Gokarna.
The coastal town of Gokarna brings to the soul diversity of landscapes across the country in its tip-of-the-state area. It is the lush western Ghats with peacocks dancing in the rain, opening into forests and meadows that lead to a range of beaches, some of them up to 5kms long. Gokarna is one for all with its temple town, food choices, fun crowd and tranquil nature to be in. And to my great fortune I have lived here for three months every year, spending only an average of Rs 500 per day, which as you read through my suggestions is still luxury spending.
So here goes:
1. Look for cheaper accommodations: Accommodations can be a big hole in the whole and if you aren't one for flaunting the luxury rooms that the town also offers, there are hundred other ways to thrive in Gokarna. Thatch huts start at Rs 150 and are scattered across the Gokarna beach. Promising to stay long, you may find some on Kudle and Om Beaches too. To save further and dare the nature, you may join my friends who live on the Paradise Beach, cook their food on fire and sleep in tents and hammock.
Furthermore, the caves in the town are quite hospitable too. Not kidding!
2. Eat locally: Eating the right sea food is all about fishing the right place. Pai Tasty Foods near the town bus stop resorts to your meat needs at Rs 60 - 70 for a non-veg thali. For vegetarians, a number of smaller restaurants in the town can suffice at South Indian specials starting at Rs 30 per plate. What a wow. To add to this, Mahabaleshwar Temple serves lunch and dinner to Indians, only Indians at 12 in the noon and 7 in the evening. Eating locally, not only do you help your pocket but also enjoy locally sourced, fresh food.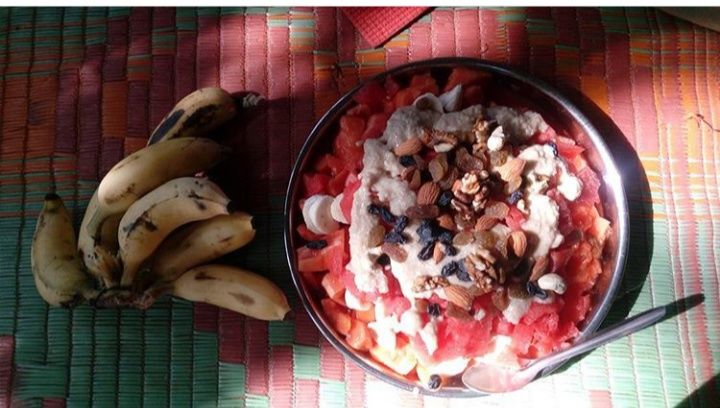 3. Adopt cheaper commutes: My first time in Gokarna, the most I spent was on traveling around. It took me the next time to figure that the whole town was walk-able, the beaches all connected like pearls on a necklace and the walk as beautiful. So, avoiding an auto ride that'd cost you Rs 200 from Om Beach to Kudle(2kms), Rs 1oo from town to Kudle (1Km), you can take that walk and burn them fats. It is only Rs 33 from Gokarna train station to the town in local bus while the auto may charge anywhere above Rs 300.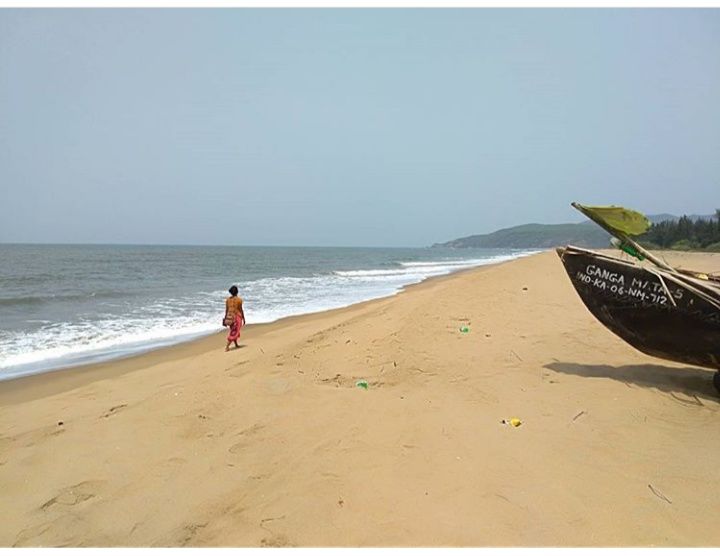 3 Fill water at the natural water source: Foreigners with their sensitive gut swear by the natural water source at Rama Temple where the water flows out of a cow's snout. Not only will you save money, but prevent plastic pollution and hey, whales are dying, so..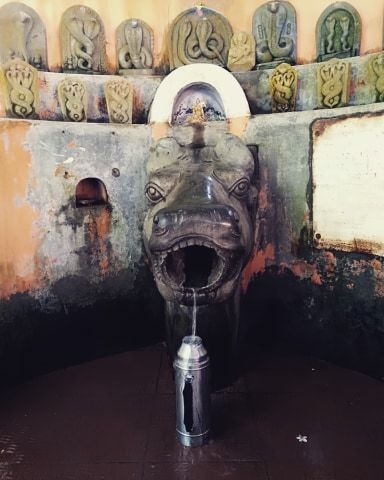 4 Complement your funds: Sell your art or talent at the sunset market of Kudle beach where many from all over the world set shops for handicraft, natural treasures, massage and healing services, astrology, and even chai aur biskut. So whatever your art is, sell it to score another day there.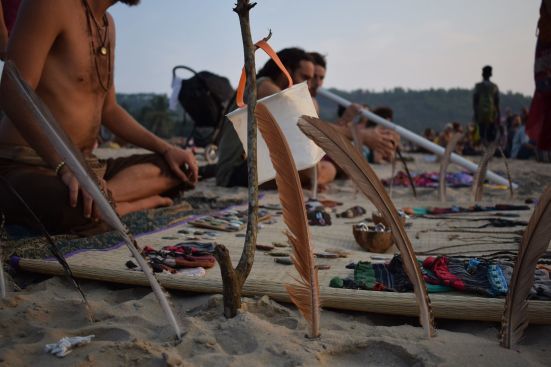 And while you are at it..
5. Learn traditional exercises for a teach day: Many travelers offer free Qi Gong, Tai Chi, Yoga and Reiki classes as an introduction to their course or as a spiritual message. Pick it up and learn it for a better day when you are in another place and need some sharing or caring.