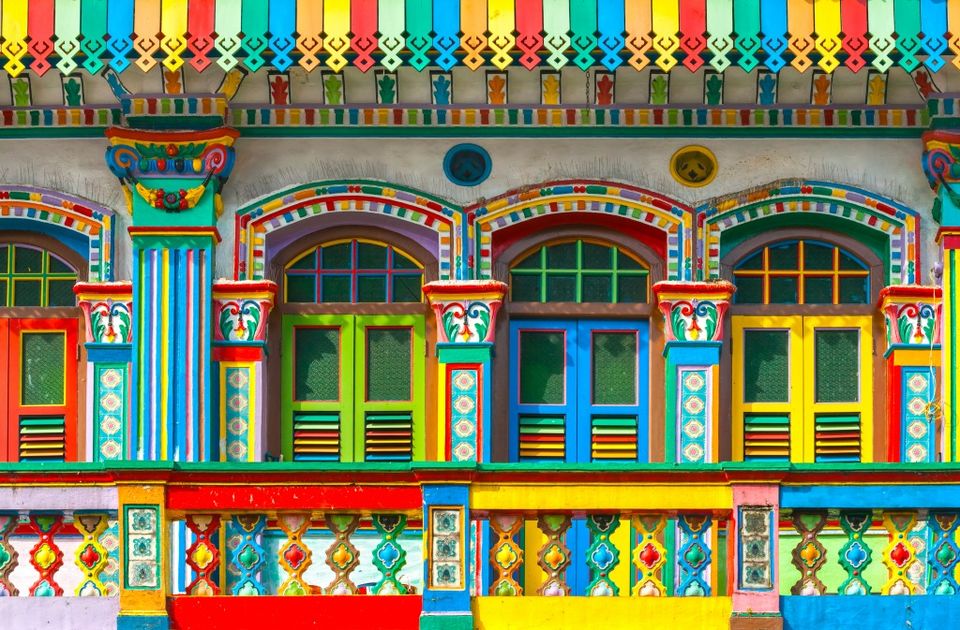 Little India is known to be Singapore's most vibrant district. If you plan to take a walk down the Serangoon road and its neighbouring streets you will realise that it is a mix of Hindu and Chinese Temples , mosques and churches. If you are a foodie I would recommend you to try out the South Indian vegetarian food as well as the north indian tandoori dishes. You can also try out rotis or teh tarik which are basically round pan cakes. If you are a true shopaholic make sure to visit the 24 hour shopping mall, Mustafa Centre which offers everything right from electronics to groceries. It is Quite close to the city. Many artists call this place their own home.
I would recommend you to visit this place particularly during the Hindu festival of Diwali. The joyous celebrations are quite a treat to watch. After spending about 5 days exploring Little India it was time for me to head to my next destination which is the apital city of Malaysia Kuala Lumpur. Based on the recommendation of a friend I chose to travel by Bus and was completely delighted with the experience. I booked my bus tickets from this website http://www.redbus.sg/ within minutes. As per the website there are more than 7 Operators plying on the route between Singapore and Kuala Lumpur.
Star Mart Express, KKKL Tours and Travels, WTS Travels, First Coach and Konsortium Express were the Operators having daily buses on this route. Each Operator had more than 25 buses plying in a single day allowing the travellers to have a huge variety of timings to choose from. It usually takes about 8 to 9 hours by road. However, if you book a bus during the non peak hours you can reach early. Konsortium Express and Star Mart Express are the only luxury coach Operators plying on this route. Rest of them ply Executive Coaches. The cost of a single ticket starts from SGD35 and goes up all the way to SGD55 depending upon the class of Bus you book. There are about 24 seats in each Bus allowing you to have plenty of leg room and elbow space. These buses are fitted with some of the most modern amenities like LED screens and charging sockets. I had booked my bus tickets through Konsortium as the boarding point was Golden Mile Tower which was quite close to my hotel. The bus arrived on time and I had reached Kuala Lumpur in about 7 hours.
Kuala Lumpur: The capital city of Malaysia, Kuala Lumpur is largely a diverse area that includes Tamil, Chinese, Malay and Ingenious inhabitants. It is considered to be one of the most populated cities of Malaysia and is spread across 200 sq. Kilometres. Tourism is considered to be a central focus of this city as it has a wide range of tourist attractions. The temples and mosques of the city reflect the diversity here aptly.