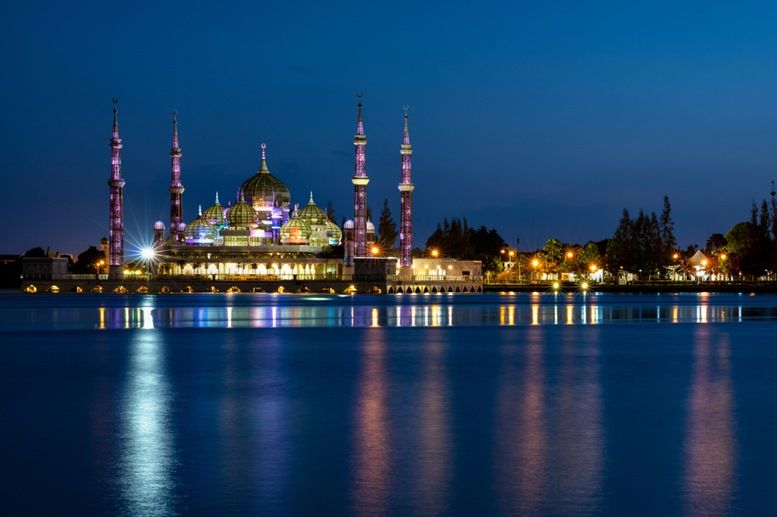 Kuala Terengganu is undoubtedly one of the best Malaysian states that I have ever visited. The place is also home to some of the most beautiful islands like Redang, Perhentian and Kapas. These places have always been famous for their beautiful beaches and the plush green landscapes. Kuala Terengganu is one of the most beautiful destinations for tourists as well as the locals who are looking for a relaxing retreat from the hussle and bussle of the city and are planning to spend their holidays or vacations here. During my stay here, I indulge myself into some of the best and the most exciting water sports like Snorkelling and Scuba Diving. These activities gave me an extreme adrenaline rush. To my surprise people were also engaging themselves into traditional activities like flying kites to shopping in Batik Shops and engaging in top spinning.
Reaching Kuala Terengganu from Singapore by bus is not only quite easy but I found the journey to be quite comfortable. Kuala Terengganu can be reachedby various transportation means like air, train and bus, however, regular travellers suggested me to book a bus. I realised why when I checked out the fares on this website called redbus.sg. The fares were quite economical and reasonable. It took me just about 9 hours from Singapore to Kuala Terengganu by Bus. However, I was travelling through the night and your journey time may differ if you travel during the day – thanks to the notorious traffic problem of Singapore and Malaysia.
Some of the major Bus Operators plying on the route between Singapore and Terengganu are Maju Express, Trans Nasional, Five Stars Express and also the luxury Bus Operator Konsortium. I booked my bus tickets with Five Stars Express and personally I found the journey to be quite convenient. My Bus departed from Golden Mile Complex at 9:30 pm and I was at Kuala Terengganu sharp at 7:00 am. One thing that I noticed was different Bus Operators plyinig on this route had different pick up points. Maju Express departs from Jalan Sultan Textile Centre, Singapore at around 10:30 pm, Trans Nasional departs from Lavendar Street Junction opposite Kallang Bahru at 9:00 am and 9:00 pm where are Konsortium Express departs from Golden Mile Tower at 10:00 pm. I chose to travel by Five Stars Express because of its departure time at 9:30 pm which ensures that I reach my destination before the day starts in Malaysia and the traffic sets in. Another option that I had was Konsortium express which also departs at 9:30 pm but the fares are a little on the higher side – thanks to its luxurious facilities.
Regarding my experience with Five Stars Express the staff was quite cooperative and the bus also stopped in the middle of the journey every 2 hours for about 10 minutes for rest room visits so that the passengers can refresh themselves. The operator has kept these buses equipped with all the basic facilities which ensured that I had the utmost comfort and satisfaction during my journey.