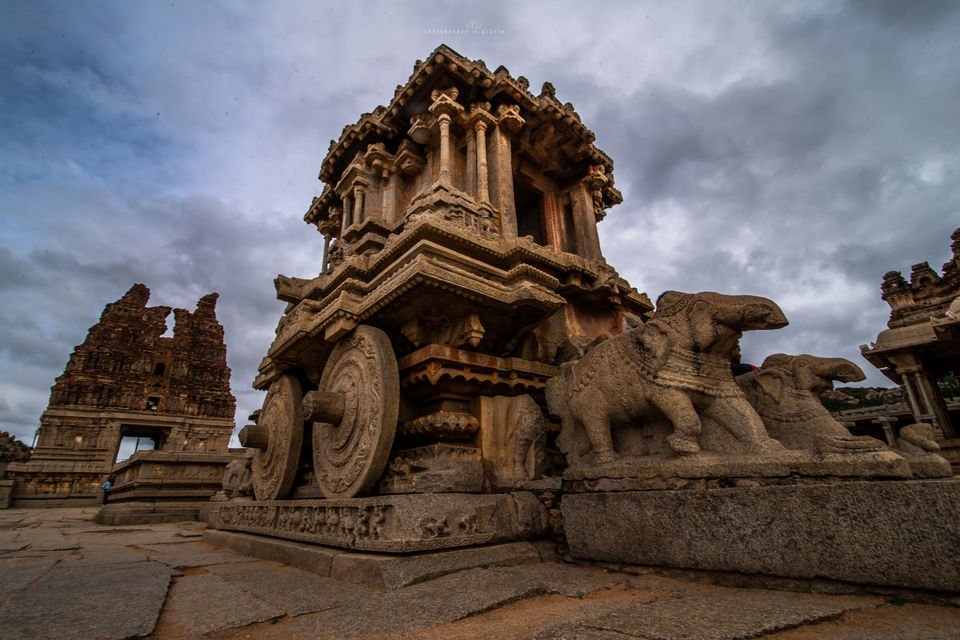 Bengaluru has a very interesting feature: it has numerous weekend gateways and 5-6 hours drive can take you really different place, very different from the overcrowded technology driven city.
If you drive to Hampi you actually not only travel roads, but you literally time-travel. A fascinating collection of ruins from the acient Vijaynagar Empire and traces of land of monkeys from the Ramayana.
Believe me I have been to Rome, Petra, ruins of Troy in Turkey but Hampi was quite at par with these pre-historic lands. In terms of detailing of architectural excellence I would put Hampi quite ahead of the aforementioned international sites. Boasting to be UNESCO World Heritage Site the ancient village is located on the banks of the Tungabhadra rivers with a box full of stories from the pages of history and mythology.
How we reached there from Bengaluru