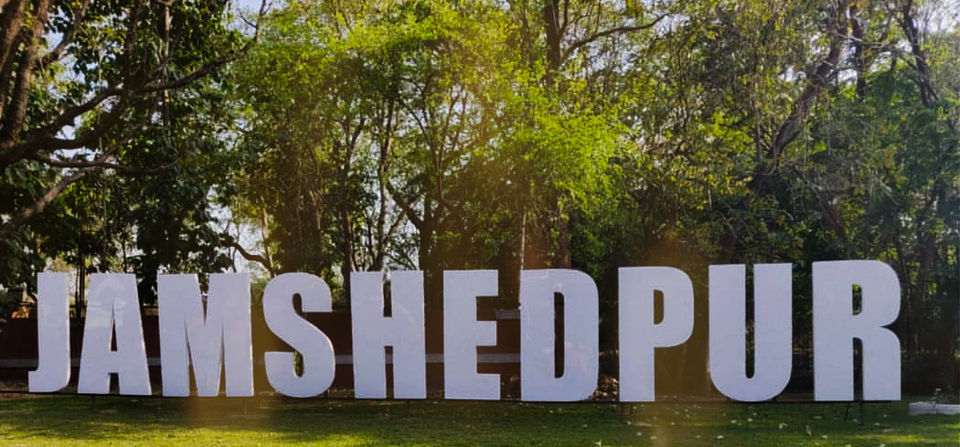 The industrial city was built with planning, intelligence, passion, and forecast by non-other than the late Jamshedji Nusserwanji Tata as Sakchi. Mr. JN Tata had this vision to build a great city in the state of Jharkhand, having India's first private iron and steel company.
As its nickname suggests Tatanagar - the heart of the city is named after Tata. It is India's first planned city. The city has also won an International Global Compact City Award from the UN in the year 2004.
When you pass through different regions of Jharkhand, you will find there is a need for development. But the moment you reach Jamshedpur you will see a completely different picture, it is urban, an industrial city with iron, steel and truck manufacturing in large scale. The largest factory is Tata Steel (also called TISCO), it has not only provided jobs for millions of people but has also helped small sectors to evolve.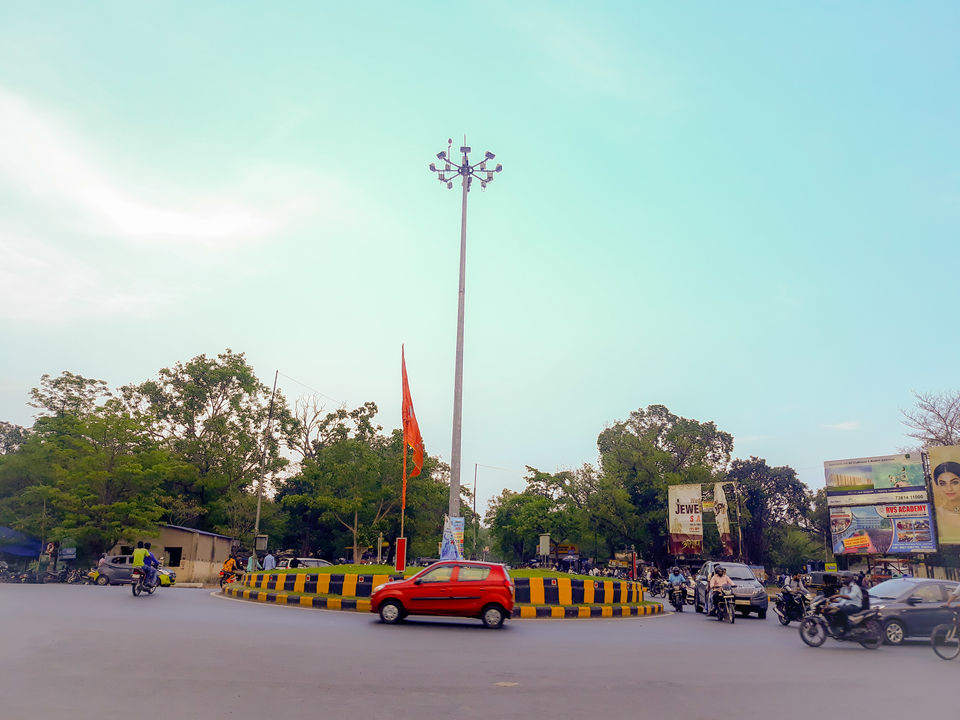 The urban cities are interdependent more on their connectivity. The government has taken care of the mode of transport. Despite their own services, it has even introduced application-based cabs and peer-to-peer ride-sharing.
Jamshedpur with its infrastructure has outlined a convenient transport system, from the bus service to cabs and rickshaw covers the entire city.
The total geographical area of Jamshedpur is 209 km square. What I found in this city was more than I had been expecting. Let's take you around Jamshedpur.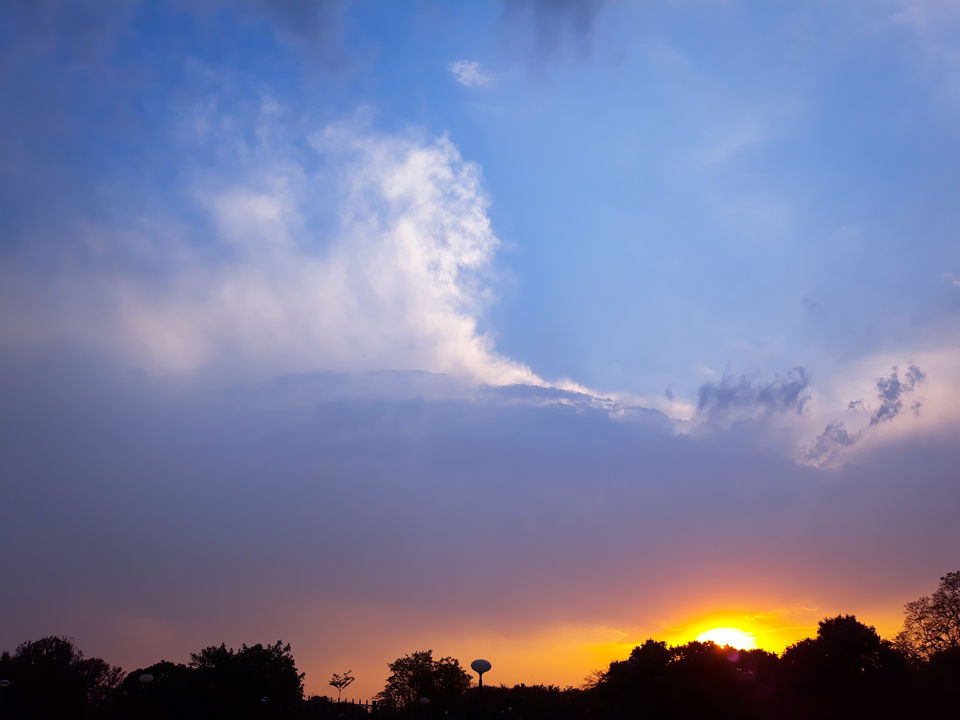 I will start with my favorite discovery of my trip Jubilee Park, Sakchi.
Reaching Jubilee Park from Tatanagar station was just a 20 mins drive from the center of the city.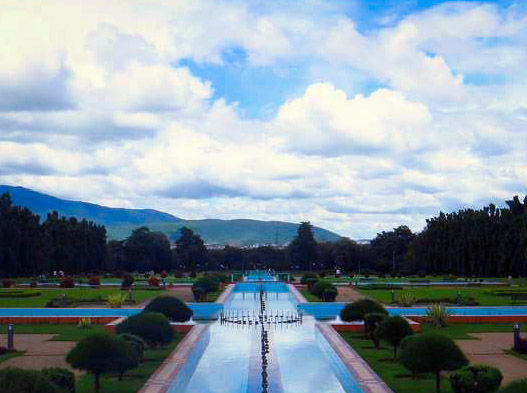 Winding its way along 225 acres of land covered with huge trees, Rose gardens, Zoo Park, Amusement rides, boating, and fountain laser show, I would say the best park I have explored in the northern region.
Once you arrive inside the Jubilee Park, you will feel you have transported to a natural world. The small boat rides, clean lakes, romantic roadways, and the decency of the crowd helps them to keep the environment clean.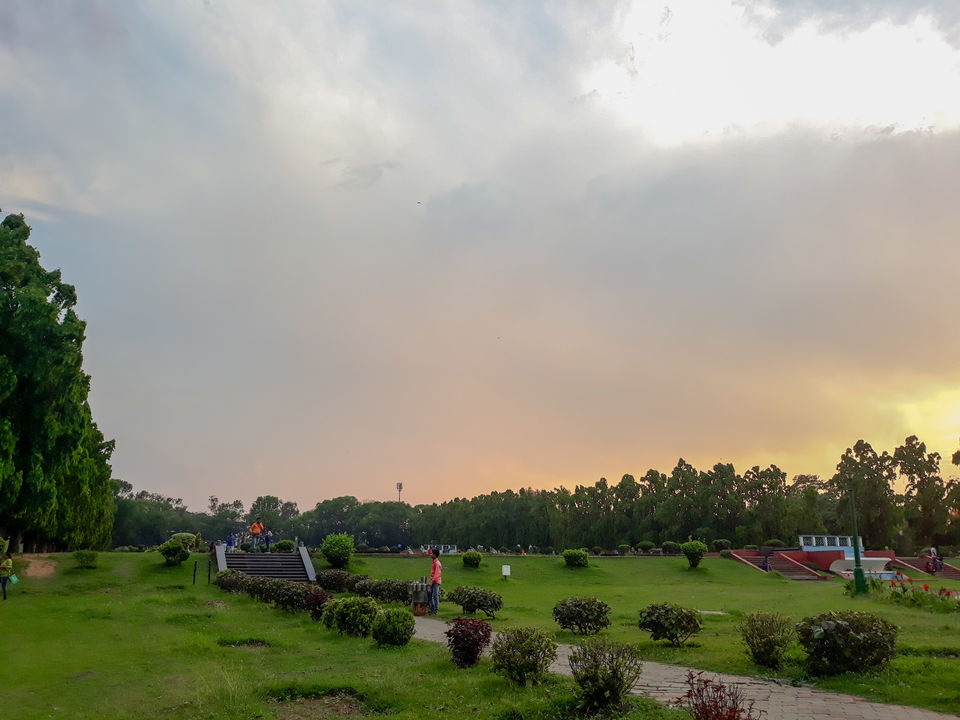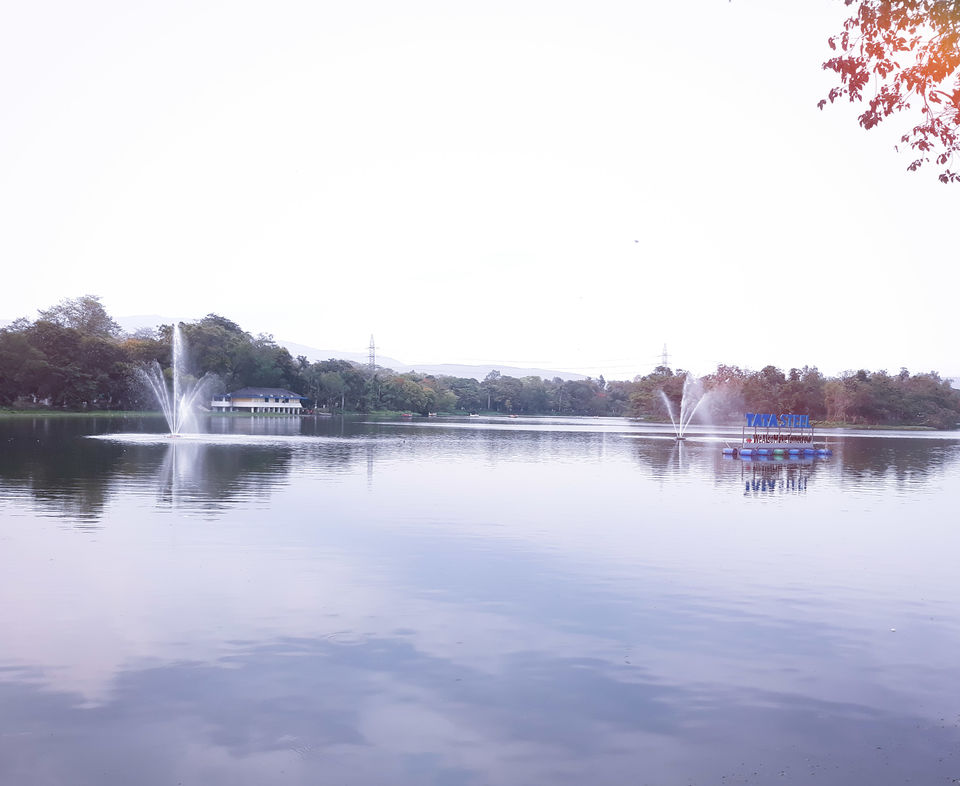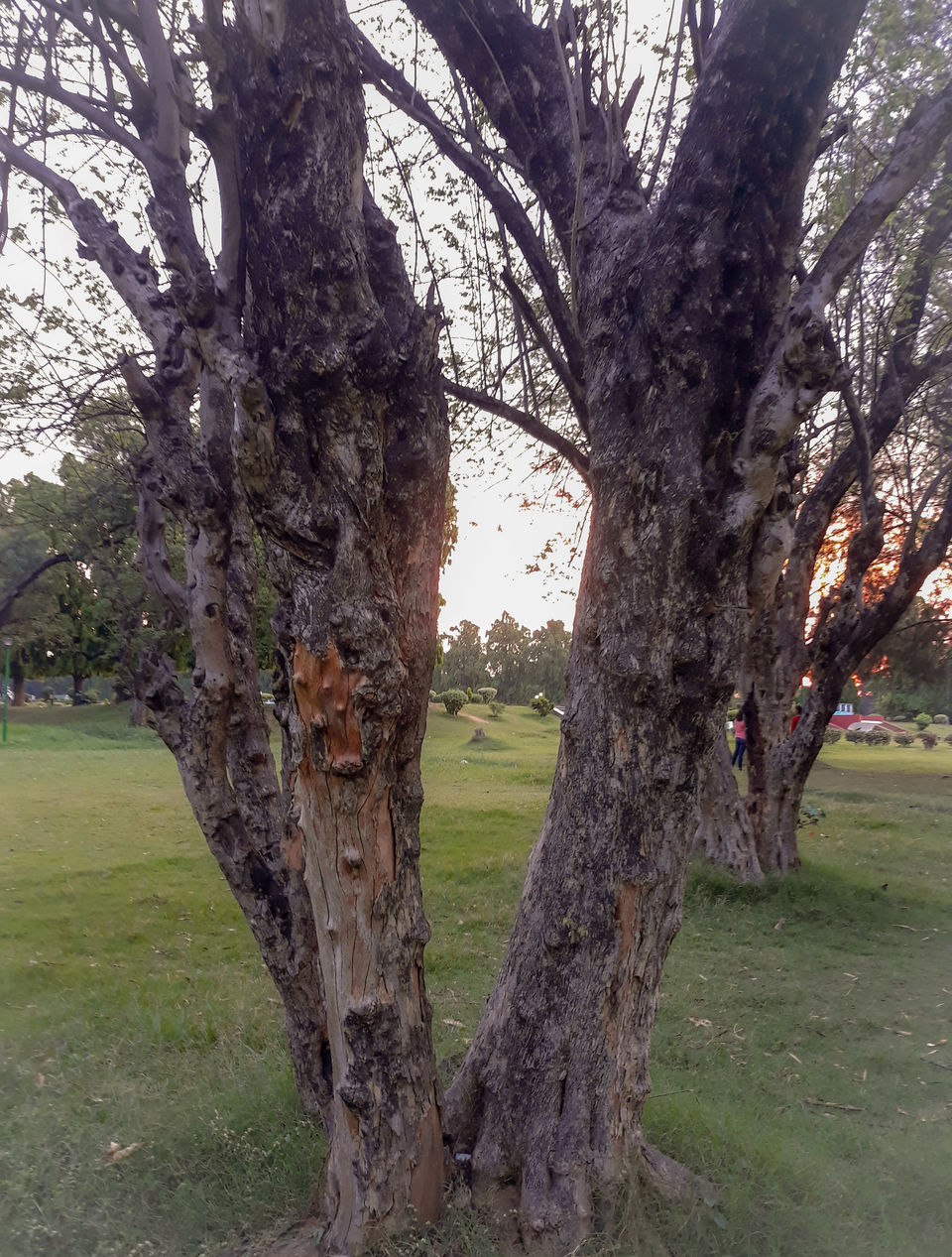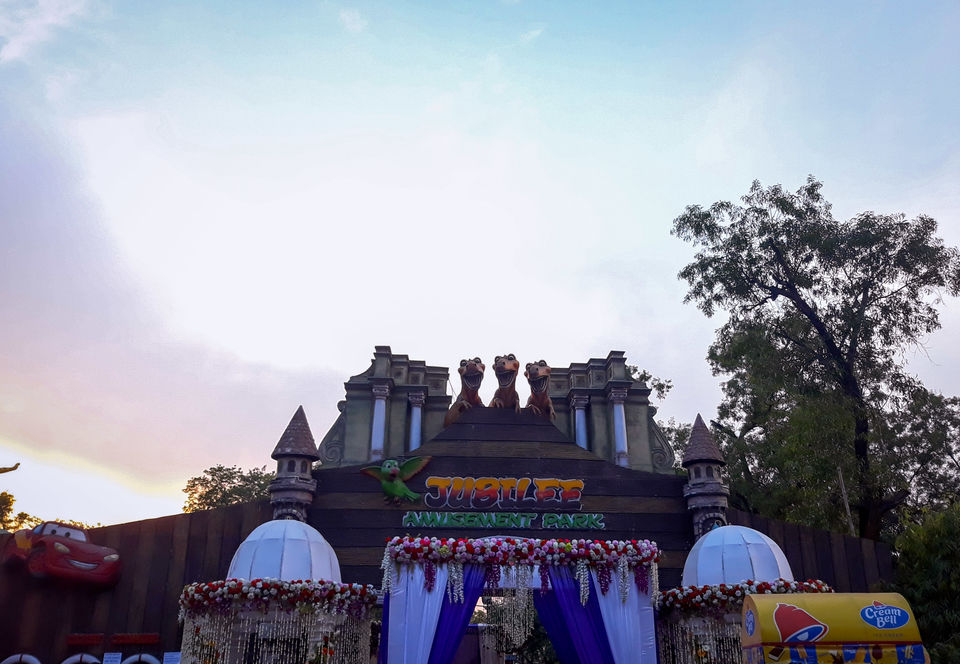 The park is the best place for relaxation, outing and carnival rides. You will need ample of time in this park, but it is worth visiting, though you can grab your food and drinks during daytime and wait till the sunset for a fountain laser-show which is really a highlight.
Not too far from the entrance of Jubilee Park is Zoological park, must-visit destination, do not imagine it as a typical zoo. The zoo features wild animals with natural landscapes, mini-bus rides, boating, and traditional food stalls. It is certainly one I would suggest visiting; they have beautifully designed the zoo where under the sky you will explore the stunning scenery. After all, animals are also parts of our lives.
Explore this park without any imagination. Remember, never plan on Monday's because the zoological park is kept closed.
The Indian culture is famous for spirituality, and one of the most serene featuring a traditional domed facade with colorful stonework is Rankini Mandir, the worship place for Devi Durga. It is one of the heritage and historical monument in this Steel city of India.
As mentioned by localites the temple was built around 60 years back. Apparently, there is a story behind this foundation – a local tribal man found a bejeweled small girl disappearing in the forest, on the very same night he dreamt about a goddess (Durga Devi), who directed him to build a temple at the same place. On this basis, the tribal man constructed this temple for worship. Later, what happened to the girl is still a mystery.
How can you miss shopping in a new town? If you are a brand freak; be sure not to miss the mall road experience. The fantastic shopping experience with a wide range of trendy garments and shoes you will get all types of branded stuff here in this market.
Moreover, if you are a big fan of handicraft products, drop down to Khadi Bandar, it will be at walking distance from Bistupur Market.
Street shopping lovers this place is for you, from garments to jewelry to gadgets to street food, this is a hub for every age group. Shopaholics will have a wonderful time strolling along the streets of this market, the nickname for this market is 'desi bazaar'. It is more famous for women's traditional wears, groom's designer accessories and garments to traditional sweets and children's stuff, every item you get here at a reasonable price. When I say, reasonable price it also means value for money for every product.
It is one of the oldest markets in the town of Jamshedpur with a variety of things in different shades can blow your mind. This market is open all 365 days, and the timings are from 10 am to 10 pm.
If you are tired going around every place, then just next door of these streets you have a Hi-tech city centre mall with a movie theater, sky lounge, various outlets stores, banquet halls, a food court, and excellent washrooms.
It is a newly constructed mall with International standards and amalgamation of world-class retailing spaces that are well worth exploring. This mall itself has a cool vibe, of course, there are plenty of restaurants and bars to explore, but when you get everything under one roof, you can save a few hours and also some energy. The distance from Sakchi market to this mall was approximately 5 km.
How to travel to Steel City of India:
Take a look!
1. If you want to travel by Air route,
The nearest Airport is Birsa Munda Airport in Ranchi which is 130.6 km (81.1 miles) away from the city. From Ranchi, the capital of Jharkhand you can book a bus from various apps, the travel time will be approximately 3 hours; or you can hire a private cab, this can save your time but could be an expensive option.
2. If you want to travel by Rail route, the convenient railway station is Tatanagar Junction. The rail route connectivity is the best all over India. Other railway stations in the city are Adityapur, Gamharia, Kandra, Govindpur and so on.
3. If you are looking for a Road trip, the connectivity is excellent via several cities and small towns of north India. The heart of Jharkhand is connected to NH 33 from Mumbai, NH 2 from Delhi, NH 6 from Kolkata.
Bus and cab service is available from Kolkata, West Bengal, and Ranchi, Jharkhand. The nearest and most convenient route is to board a direct bus/cab from Ranchi.
Tips:
When planning a trip to #Jamshedpur make sure you track the weather. The best months to visit the city is between November to March. The weather is pleasant and cool.
Don't forget to explore Dimna lake and Hudco lake park which is located at the outskirts of the town.
If you want to share any tips for my next visit? I'd love to hear them in the comments!