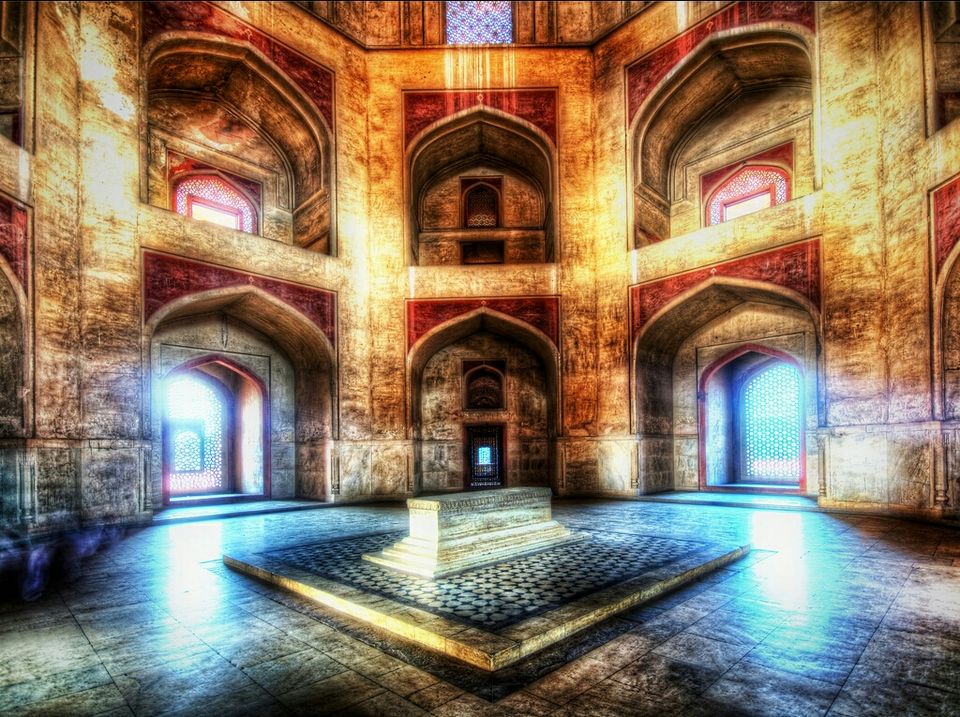 Truth is that we never really explore our own city like we explore other cities or countries when we travel, no matter how hued and striking it maybe. It's been four years that we moved to Delhi but all this time, we never really bothered to visit the places here.
The day hubby announced the news of his transfer; I suddenly came to this realization that we are tourists in our own city. Traveler in me wanted to delve into the beat, essence and ethos of Delhi. I decided that If we are about to bid adieu to this big-hearted city that welcomes everyone with open arms and warm hearts then let's first take a walk down the lanes of history and culture of Delhi. So, last few months were spent exploring Delhi. We soaked in the modernity of this ancient town and relived its past. We savored the city, one weekend at a time.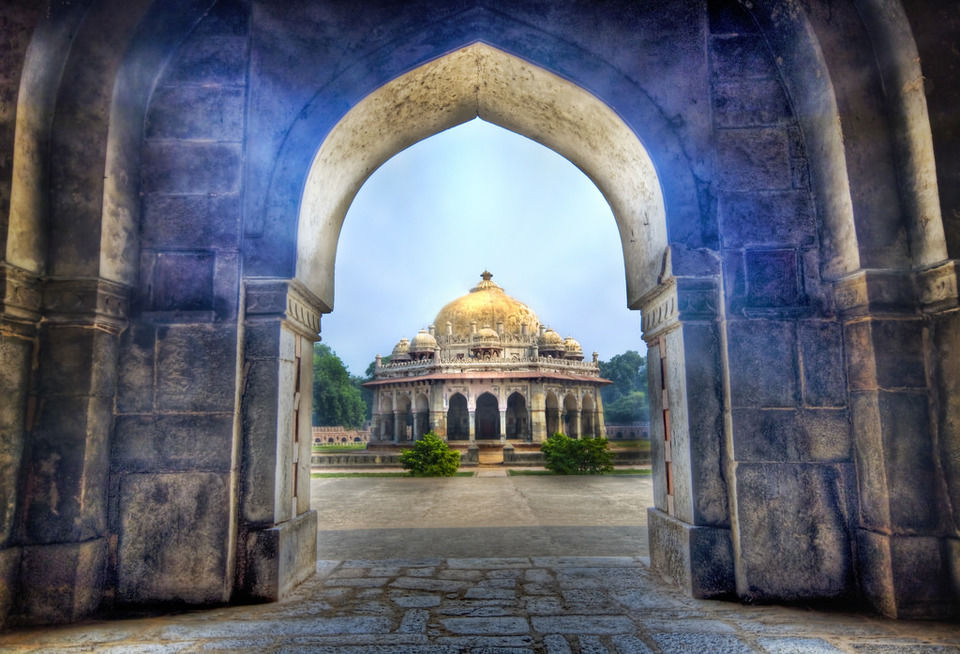 Delhi has been invaded and looted by outsiders and it's built, destroyed and rebuilt several times.
"Dil ki basti bhi shehar dilli hai; Jo bhi guzra usee ne loota."
(Delhi alone is a city of love; all those that have passed through have looted it)
Delhi, where history, culture and tradition juxtaposed with modernity; has myriad of secrets squeezed in her soul. Traversing through the ancient city of Indraprastha to the seven cities during Muslim rule to the Lutyen's Delhi; somewhere along the way I fell in love with the city!
Delhi as a city will never cease to enchant you.
"Yeh shehar nahin mehfil hai "
Ghalib wonderfully encapsulated the spirit of Delhi in his words,
"Ik roz apni rooh se poocha, ke dilli kya hai.
To yun jawab me keh gayi,
Ye duniya maano jism hai aur dilli uski jaan."
(I asked my soul: What is Delhi?
She replied : The world is the body and Delhi its life!)
Delhi is huge, gushing conurbation, and this is certainly not an ultimate guide, but hopefully my suggestions will get you started on the right track.
My Take On Delhi
Delhi is way too big to handle all at once. Delhi needs at least 4-5 days, just to get the feel of the city.
Here's the catch! Divide and Rule.
Divide Delhi into smaller units according to regions or districts like Old Delhi, South Delhi or New Delhi. Each day or weekend, pick an area and go exploring.
List out the places of your interest according to their geographical location like -
Old Delhi
Red Fort
Markets of Chandni Chowk
Jama Masjid
Raj Ghat
New Delhi
India Gate
Humayun's Tomb
Jantar Mantar
Connaught Place
Janpath market
Khan Market
South Delhi
Hauz Khas village
Lotus Temple
Qutab Minar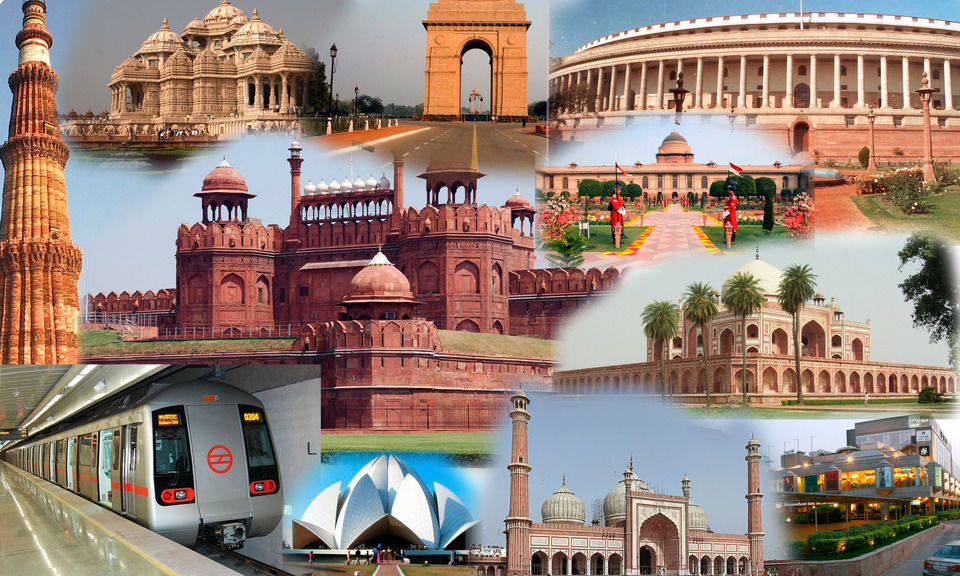 Getting Around
The Metro is everywhere in Delhi! It has made traveling in and around the city much easier without burning a hole in the pockets.
Another comfortable way to get around the city is by hiring a cab like Uber, Ola. Hiring a car with driver comes out cheaper and certainly far more convenient than hailing cabs all day long.
Cycle-rickshaws are useful for traversing Old Delhi and the suburbs.
Traveling with your own car is onerous because of dearth of availability and quality of parking space in Delhi.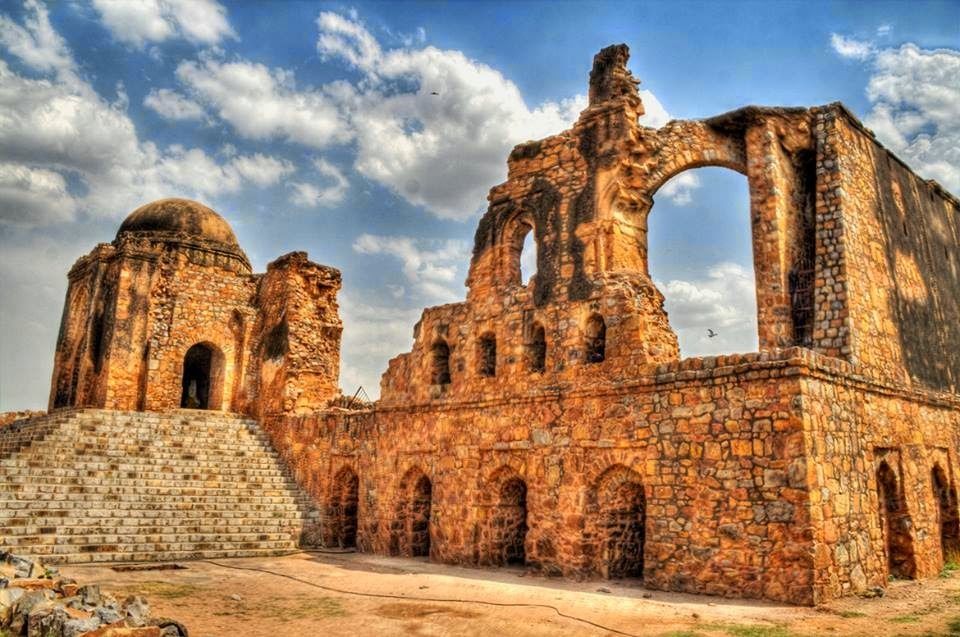 Dilli Darshan
Delhi, the capital of Independent India, also has a great history as capital of several empires. Story of Delhi is a tale of seven cities which faded in sands of time and gave rise to our own Dilli. If you are new to Delhi, you might feel lost in hustle and bustle of the city. It can seem chaotic and intimidating to the first time visitor. Delhi is not easy to get to grasp, or navigate. Relax and take a tour which fits you the best.
Heritage walks and cultural tours are best ways to discover the culture and heritage of Delhi.
Listed below are a few options for tours to give you a glimpse into the past and present of Delhi.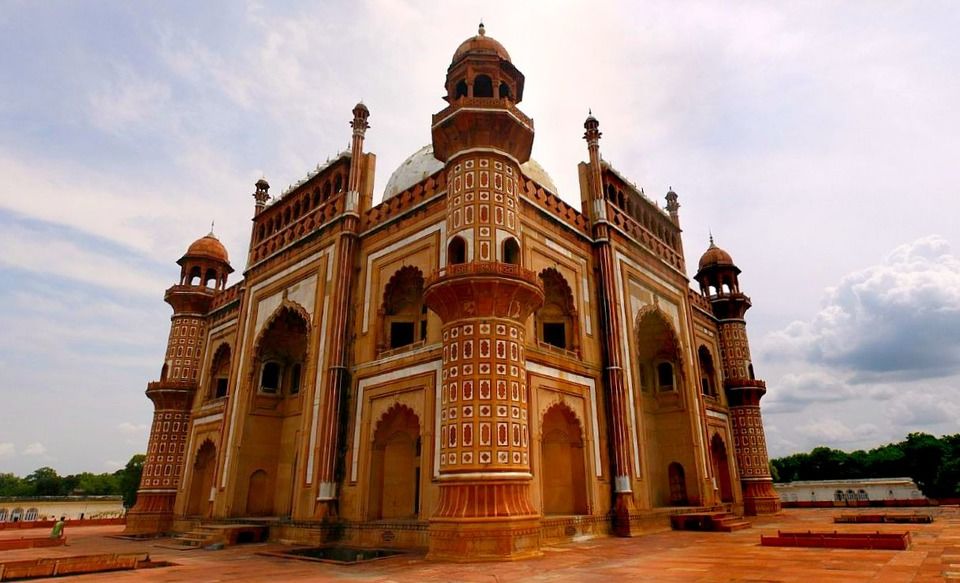 Delights Of Delhi
Delhi has something for everyone! Whether you're a history-buff, architectural enthusiast, culture connoisseur, mythology zealot, art lover, vintage fanatic, museum aficionado or a foodie, or a parent who wants his or her children to learn and have fun; you'll never run short of things to do in Delhi.
Delhi has a lot to offer its visitors viz. Purani Dilli, historic monuments, national museums, lush green gardens, wide streets with trees, havelis, farm houses and the list goes on.
Here's my must-see list for Delhi. You can choose places according to your taste and preference.
Must-Visit For History Buffs And Architectural Enthusiasts -
1. Gates of Delhi - India Gate, Turkman Gate, Khooni Darwaza or Kabuli Darwaza, Kashmere Gate, Ajmeri Gate, Mori Gate, Lahore Gate, Delhi Gate
2. Lal Quila (Red Fort)
3. Salimgarh Fort
4. Fatehpuri Mosque
5. Tomb of Razia Sultan
6. Mirza Ghalib Haveli - When somebody asked Ghalib for his postal address, he cut him down to size: "Asadullah Ghalib, Delhi kafi hoga" (Asadullah Ghalib, Delhi, will be enough.)
7. Agrasen ki Baoli or Ugrasen ki Baoli
8. Raj Ghat - It is the cremation site of Mahatma Gandhi.
9. Humayun's Tomb - It's speculated to have inspired the Taj Mahal.
10. Purana Qila - It is the oldest fort in the city that narrates the history of Dilli in details.
11. Qila-i-Kuhna Mosque - It's inside the premises of Purana Qila.
12. Sher Shah Gate, and the remains of the fort of Sher Shah Suri - It is right opposite the grand remains of Purana Qila.
13. Khairul Manzil - It is a mosque opposite Purana Qila.
14. Bāġ-e Bīdel (Garden of Bīdel) - This complex has two graves, one that of the 17th century poet Abdul-Qādir Bīdel and other one of Sufi Saint Malik Yaar Paran.
15. Lodhi Gardens - contains Mohammed Shah's Tomb, Tomb of Sikandar Lodi, Shisha Gumbad , Bara Gumbad and Athpula Bridge.
16. Feroz Shah Kotla Fort - It encompasses Jami Masjid, Minar-e-Zarreen, Ashokan Pillar, Baoli and it's also known to be the abode of the djinns.
17. The Hauz Khas Archaeological Complex ( Tughlaq Monuments)
18. Chor Minar
19. R.K.Puram Heritage Trail includes visit to Wazirpur Monument Complex, Bijri Khan's Tomb, Munda Gumbad.
20. Ashokan Rock Edict and Park
21. Safdarjung's Tomb - It has many small pavilions like Jangli Mahal, Moti Mahal and Badshah Pasand and has a garden.
22. Mehrauli Archaeological Park is adorned with ancient tombs and monuments viz. Rajon Ki Baoli, Jamali Kamali Mosque and Tomb, Dargah of Qutb-ud-din Bakhtiyar Kaki(Qutb Sahib), Tomb of Balban, Tomb of the Sufi poet Jamali, Tomb of Adham Khan, Zafar Mahal and Jahaz Mahal.
23. Qutub Complex is studded with ancient architectural ruins named Alai Darwaza, Alai Minar, Alauddin's Tomb & Madrasa Complex, ltutmish's Tomb, Imam Zamin's Tomb, Iron Pillar, Mughal Serai, Qutb Minar, Quwwat-ul-Islam Mosque, Sanderson's Sundial, Smith's Folly, Tarikh-ul-Islam Mosque.
24. Jahanpanah embraces ancient ruins named Khirki Masjid, Bijay Mandal, Quila Rai Pithora, Kalusarai Masjid, Serai Shaji Mahal, Satpula, Begumpur Masjid.
25. Tughlaqabad - Adilabad - Nai-ka-Kot Fortress Complex
26. Siri Fort
27. Rashtrapati Bhavan
28. Parliament House
29. Lotus Temple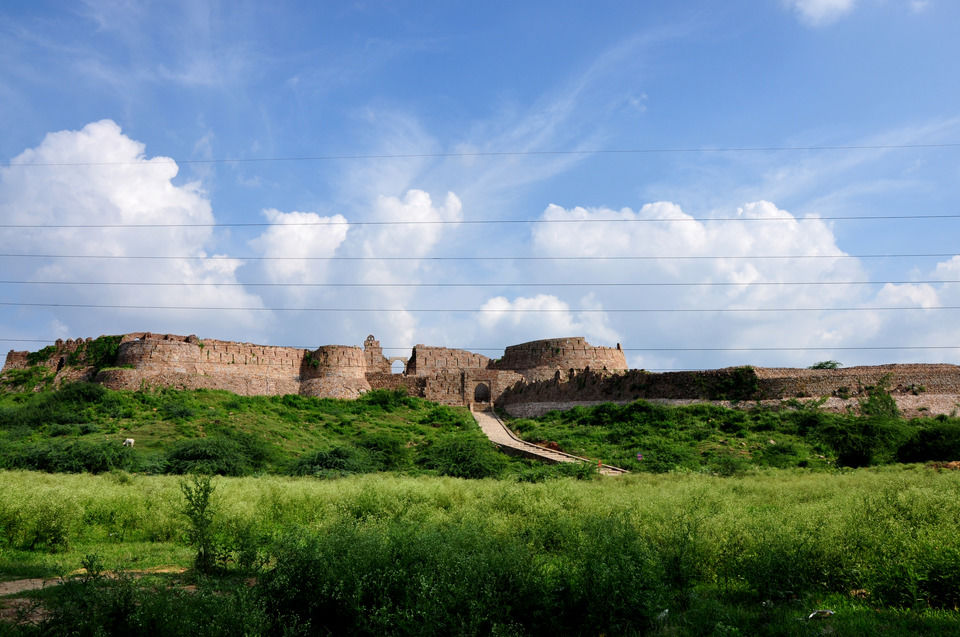 Must-Visit For Spiritual Zealots -
30. Shahi Sunehri Masjid (Chandani Chowk)
31. Sunehri Mosque (Red Fort)
32. Hazrat Nizam-ud-din Dargah - Be a part of eternal history; listen to the Sufi qawalis at 'Nizaumidin Ki Dargah'.
33. Sis Ganj Gurudwara
34. Sri Digambar Jain Lal Mandir
35. Jama Masjid
36. Bangla Sahib Gurudwara
37. Cathedral Church of the Redemption
38. Sacred Heart Cathedral
39. Laxminarayan Temple (Birla Mandir)
40. Hanuman Mandir
41. Neeli Masjid, Hauz Khas Village
42. Kalkaji mandir
43. Akshardham Temple
44. Sri Venkateswara Balaji Mandir
45. Moth ki Masjid
46. ISKCON
47. Chhatarpur Temple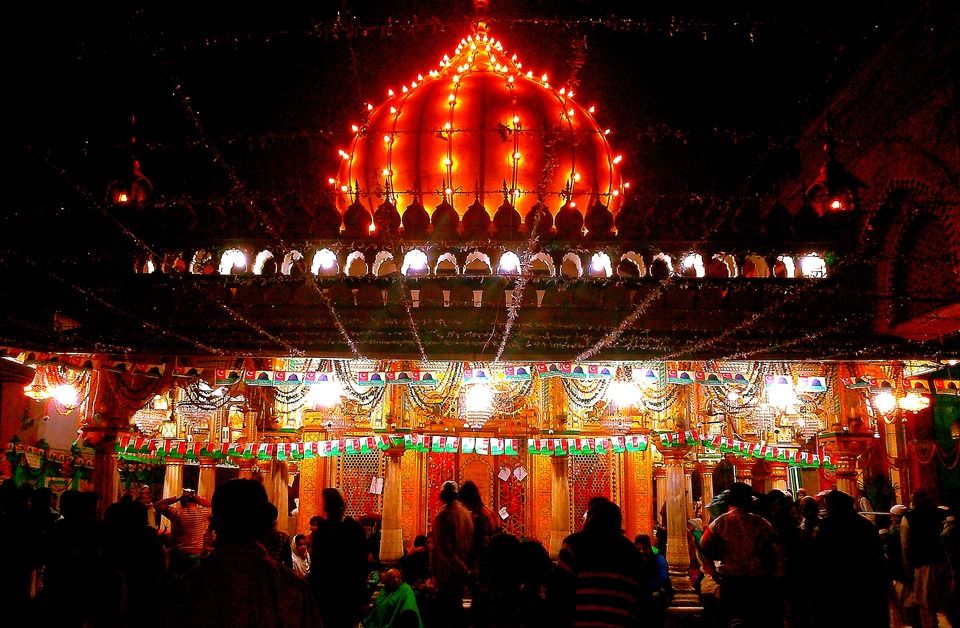 Must-Visit For Museum And Vintage Enthusiasts -
48. Gandhi Smriti Museum
49. National Philatelic Museum
50. National Rail Museum
51. National Science Centre
52. National Museum
53. National Police Museum
54. Air Force Museum
55. Metro Museum
56. Tibet House
57. Indira Gandhi Memorial Museum
58. Zakir Hussain Memorial
59. Archaeological Museum & Indian War Memorial Museum
60. Sulabh International Museum Of Toilets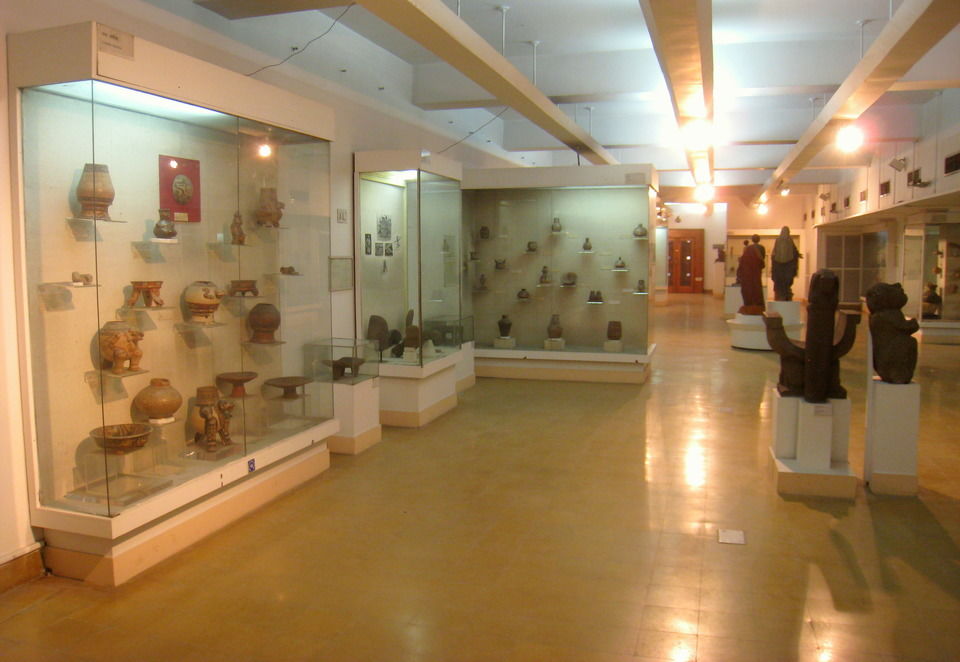 Must-Visit For Children -
61. Nehru Planetarium
62. National Zoological Gardens (Chidiya Ghar)
63. Shankar's International Dolls Museum
64. Stellar Children's Museum
65. Hauz Khas Deer Park
66. National Children's Museum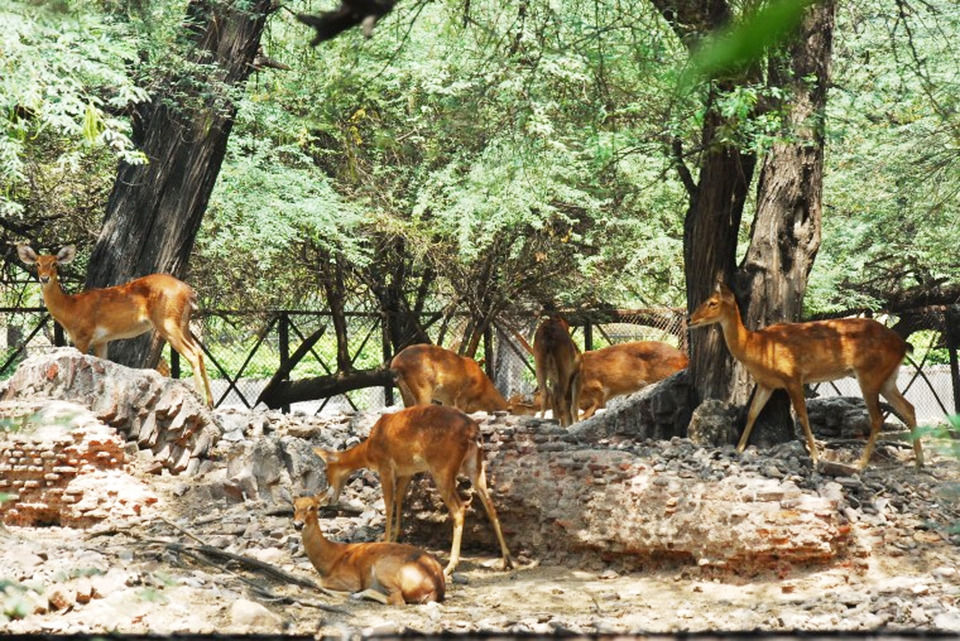 Must-Visit For Art Lovers -
67. National Gallery of Modern Art
68. India Habitat Centre
69. Crafts museum
70. Kiran Nadar Museum of Art
71. Ghalib Academy And Library
72. Sangeet Natak Akademi (Asawari)
73. Art Positive
74. Exhibit 320
75. Nature Morte
76. Vadehra Art Gallery
77. Art Heritage Gallery
78. Delhi Art Gallery
79. Indira Gandhi Centre for the Arts
80. Latitude 28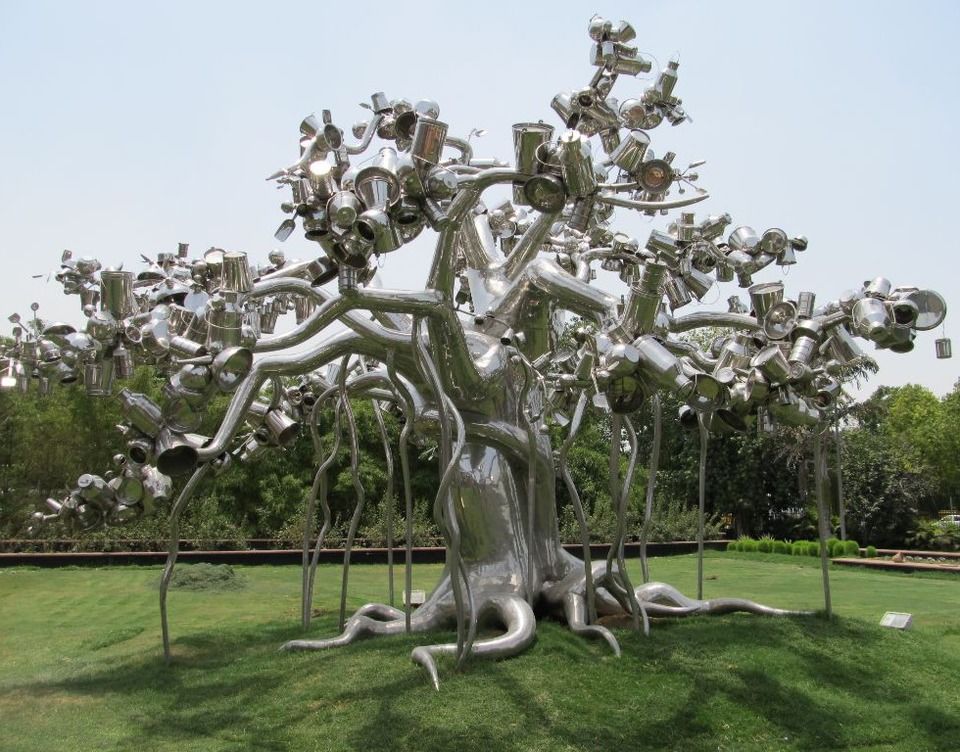 Must-Visit For Fitness Freaks -
81. Raahgiri Day (on Sundays) - If you haven't been, Raahgiri is something you must experience at least once.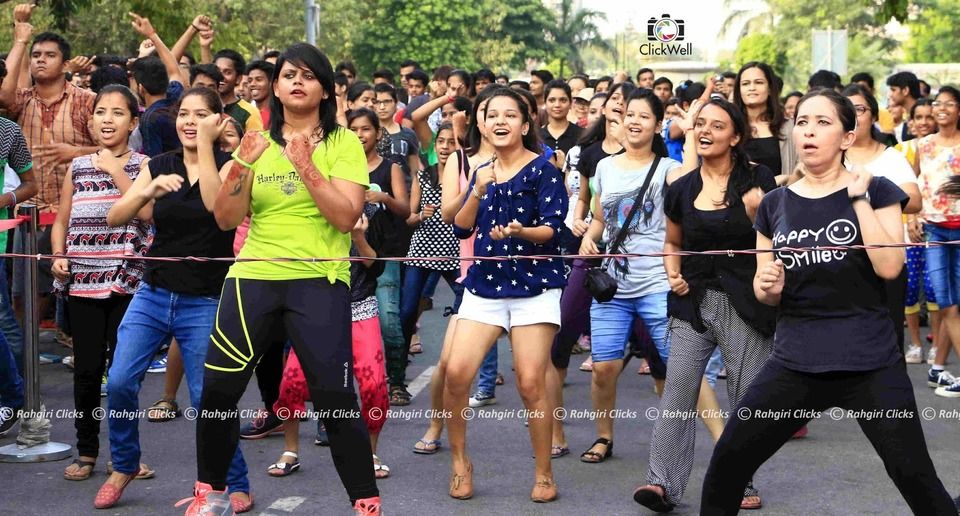 Must-Visit For Nature Lovers And Outdoor Enthusiasts -
82. Mughal Garden - 'Udyanotsav' marks the annual opening of Mughal Gardens to the public from 5 February to 12 March, (except on Mondays) between 9.30 AM to 4 PM.
83. Shanti Van
84. Garden of Five Senses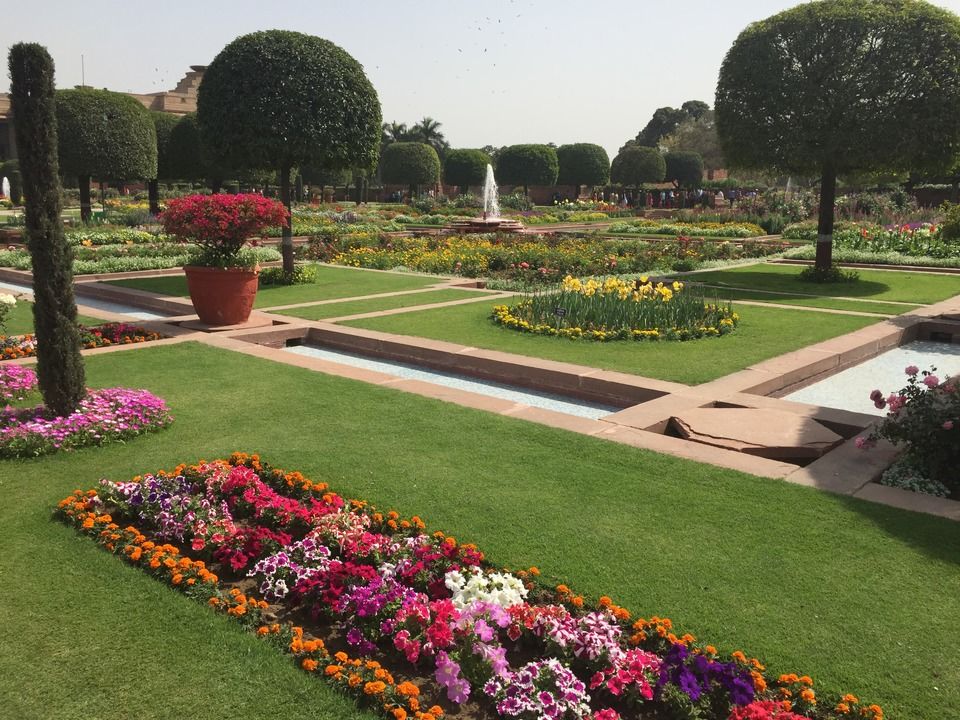 Must-Visit For Every Traveler -
1. One Dollar Travel Cafe, CP
2. The Hippie Trail, Hauz Khas Village
3. Kunzum Travel Cafe, Hauz Khas village - Definitely, A Traveler's refuge!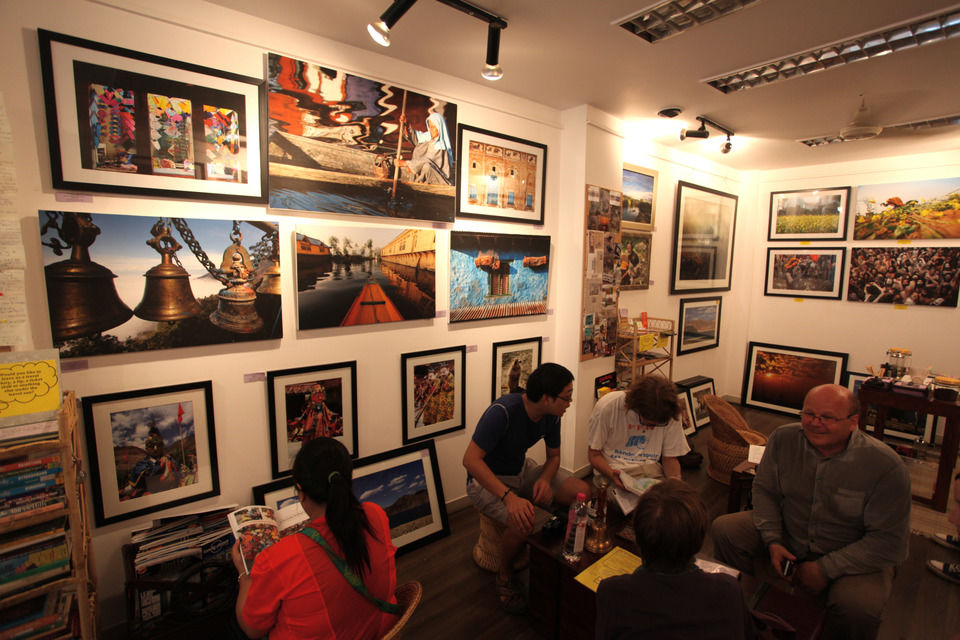 Shopping Destinations In Delhi
1. Chandni Chowk Markets (Dariba Kalan, Nai Sarak, Bhagirath Place, Katra Neel, Kucha Coudhary Market, Khari Baoli Spice Market, Kinari Bazar, Paranthe Wali Gali)
2. Karol Bagh (Ajmal Khan Road, Gaffar Market)
3. Paharganj Market
4. Kamla Nagar Market
5. Majnu ka tilla (Little Tibet)
6. Inner Circle, Connaught Place
7. Janpath market
8. Palika Bazaar
9. Dilli Haat, INA
10. Lajpat Nagar (Central Market)
11. Sarojini Nagar Market
12. M Block Market, Greater Kailash
13. Khan Market
14. Nehru Place Market
15. South Extension Market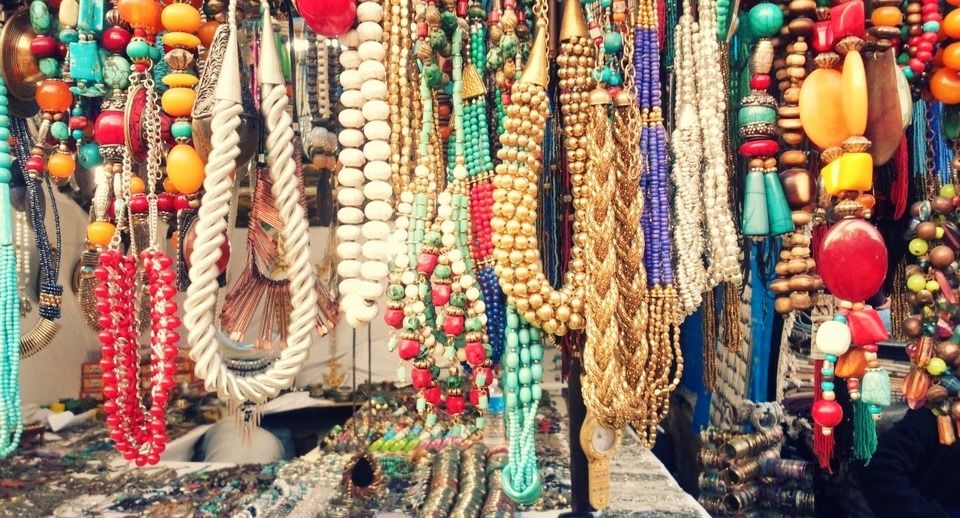 Delhicacies For Foodies
Undoubtedly, one of the most gastronomically delightful cities in the world, Delhi has eateries for every type of craving and in every budget.
1. Yummy stuffed Paranthas at Paranthe Wali Gali (Chandni Chowk)
2. Regional delicacies while you shop at Dilli Haat
3. Read travel books or spend time with fellow travelers with a cup of coffee and cookie at Kunzum Travel Cafe
4. Appetizing shakes at Keventer's
5. Deliciousness means Legends of India, CP
6. Khan Chacha, CP for some mouth watering kababs and tikkas
7. Authentic south indian food at Saravana Bhawan, Janpath and Andhra Bhawan, Ashoka Road
8. Spicy north Indian cuisine and punjabi food at Pandara road
9. Bengali Market (gol gappe, papri chaat, crisp aloo chaat)
10. Gole Market (Variety of food)
11. Chacha ke chole bhaturey at North campus
12. Savour the old world charm of baking at Wenger's
13. Laze around while you eat at Thadi, Hauz Khaz Village
14. Check out Great kababs at The Great Kabab Factory
15. Authentic rajasthani cuisine at Rajdhani
16. Almost divine kulfi faluda at Giani di Hatti, Chandni Chowk
17. Almond Chai at Kailash Chandra Jain Chai Wallah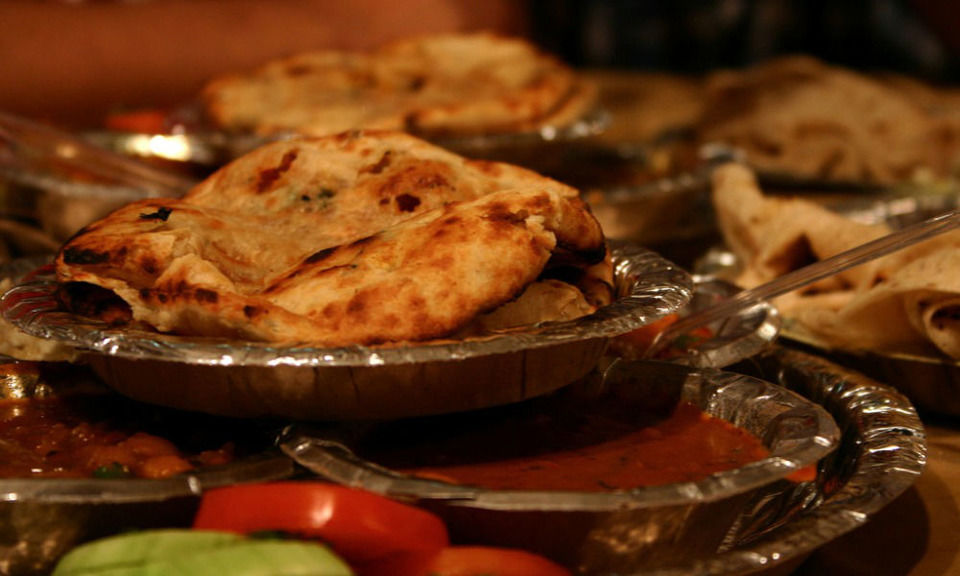 Delhi has so much to offer that one gets confused what to do and what not in a limited period of time. If you plan to visit to India's cultural hub, please make a list of your type of places (I am sure list will be long enough), visit these and feel the experience yourself.
Some Important Links To Help You Plan Your Visit To Delhi
Words Of Wisdom For Delhi First-Timers
The culture, tradition and religious diversity you would experience in Delhi is going to be completely different than anything you have experienced in your life. Obviously you gonna love some places and hate others and that's okay! You do not have to love everywhere you visit! Isn't it?
Anything and everything that happens during travel, good or bad, is a learning experience and it certainly teaches you about yourself and about life; so try to keep calm in situations that seem to go out of control and deal with it peacefully. Don't sweat the small stuff. Go with the flow. Experience everything with an open heart and mind.
Delhi is no different in terms of touts, scams, and other hassles. It can be a headache for the first-time visitors. But then, you can never be completely safe from petty thieves in any country, so keep your wits about you and take some essential precautions. Be wary of things that sound too good to be true. Rather than getting stressed about losing some money or being scammed, take a deep breath and enjoy the magic of wildly colorful city you are in.
To get the best out your travel, concentrate on few places rather than trying to tick off as many as possible. Seeing one place slowly can be much more rewarding than seeing lots of places, but not having time to cherish any of them.
Make a rough draft of the places you want to visit based on your likes and dislikes so that you can choose the wise plan for your trip.
Best Time To Travel Delhi
Winter (October - March) is certainly the best time to visit Delhi. Delhi has really hot summers!
Pro-Tips
1. Plan, but don't over plan.
2. Everything is bargain-able here.
Words Of Wisdom For Dilli-Wallahs
There are many world's existing within Delhi. You think that you know your city completely? Well, see and experience Delhi beyond your knowledge...the real Delhi. It feels like a timeless place where things have changed, yet they have remained the same. Truly, the city you live in, has more than what you think. So, get the most out of your wanderlust and celebrate the city you live in!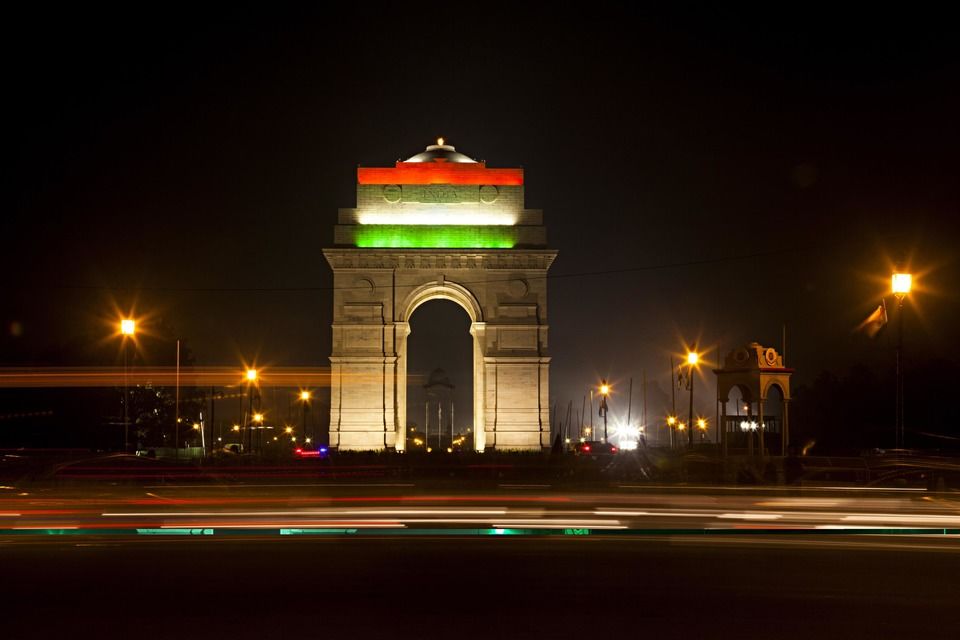 For me, It's time to leave behind the familiar for the unfamiliar, to take some of the peculiarities of the city we belonged to, and to prepare myself to immerse in the quirks of another.
"Humne maana ki dakkan mein hai bahut qadre sukhan;
Kaun jaaye Zauq par Dilli ki galiyan chhod kar "
(We hear that poetry is greatly valued in Deccan these days but, Zauq, who could bear to leave behind the alleyways of Delhi).
In case I missed out on any place that's worth visiting in Delhi; do let me know in the comments section.
Picture Credits: Google Images
Header Credits: Trey Ratcliff