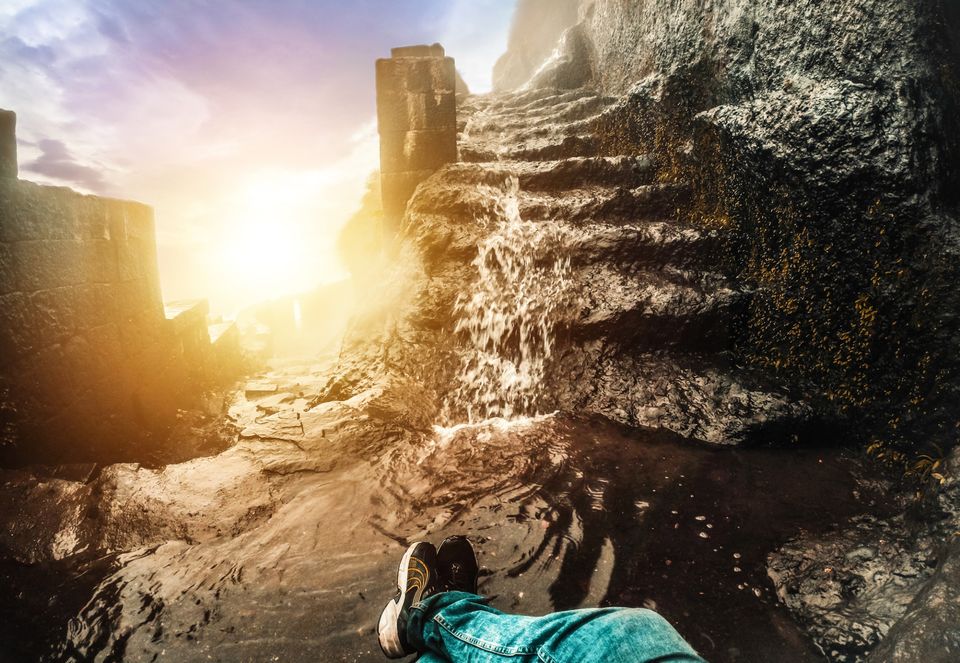 It was 1pm on a boring Sunday and my friend came over out of nowhere. We had no plans but we wanted to do something fun. So, we started taking names of places we wanted to visit and we settled on Lohagad Fort.
I remember Lohagad fort by the pictures I saw of water running down stairs and that's what I wanted to see.
It took us about two and half hours to reach there. We started going up on our bike and on the way there were multiple waterfalls with people enjoying. Those were very tempting but we had to make it to the fort before the sun sets as it was almost 4. So on reaching it was pretty normal fort to us, we were disappointed that there was no running water down the stairs regardless of the heavy rain. As we climbed up it was there. The running water, it might not sound very Majestic but it was my personal agenda to see it. Reaching on top it all Beauty all around us but then the clouds decided to lower their altitude and we couldn't even see 5 feet from us. It was truly a breathtaking experience.
p.s. watch out for monkeys!
You can see the short video I made on Lohagad.
YouTube:
https://youtu.be/c0z3JEeR0M4
More photos on Instagram
Instagram:
www.instagram.com/myincompletestory