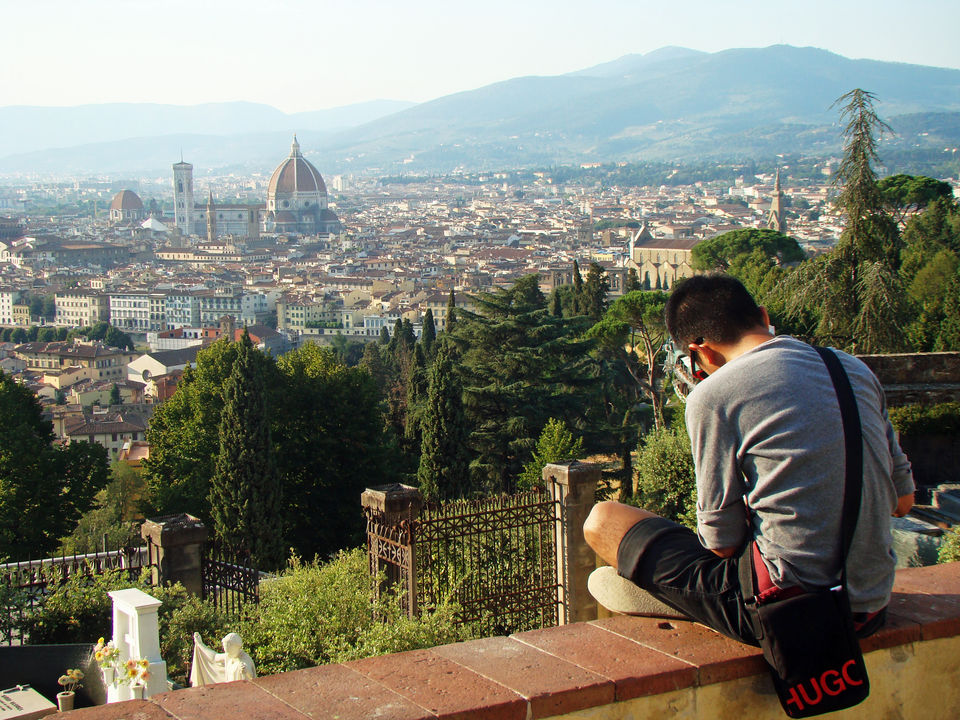 "But what you end up remembering isn't always the same as what you have witnessed." - Julian Barnes, The Sense of an Ending

Florence was my city for almost five very important years of my life. It's not as grand as Rome, not as busy as Milan, but looking at it from the top of the hill of San Miniato gives you a certain comfort reminiscent of slow strides and long silences. It's a friendlier city, just the right measure of the fabulous and the familiar.
From the other side, by the town of Fiesole, you can see Florence with a totally different feel of things. You look for familiar details, the usual angles, but it's a whole new view, a whole new experience, a whole new company. You can also imagine it from the outskirts of the city, along the Tuscan rolling hills and the branches of the Arno river. Then, of course, you can as well experience it right at the heart of its renaissant past and its present very much vibrant with beauty and culture.
But how does one remember Firenze then? It's not really difficult reconciling everything and summarizing it all with a smile, visceral and transcendent. It's my same Florence. It speaks of the sweet comfort of the past, and the lovely, just lovely unexpectedness that the present, once in a while, surprises us with.
At one time, I was by the Uffizi Gallery, well actually just right outside, where a copy of Michelangelo's David looked past through me and the weave of strangers crisscrossing towards and from the river Arno and the Ponte Vecchio. I had just gotten myself Julian Barnes' "The Sense of an Ending" for free, after buying a used copy of A Game of Thrones at the American bookshop. It's my regular stop each time I visit Florence, right after exchanging formalities with the Duomo and just before my gelato al pistacchio fix at Grom's.
While I soak up the opening paragraphs of Barnes' Ending and what remained of a fading summer, Florence still sunny and warm, I fastened my scarf as a cool rush of wind passed by. Fall was knocking. Winter was coming. Somehow, amid the traffic of tourists with no immediate escape in sight, I felt a certain sense of a beginning.
Memory, though, is a tricky fellow. Sometimes, we remember things vividly as they were. Sometimes, we are only reminded of what we deep inside have backbreakingly tried to hold onto. We cherish a thought in the way we had always wanted it to be remembered like an unexpected call from a long-lost friend. And then suddenly, it's 2006 and you're a wide-eyed little rebel all too possessed by wanderlust and that unquenchable thirst for something beyond and unknown.
You find yourself snugly nestled in a sort of sentimental bubble that transcends timezones and train schedules, exchanging endearing expletives and time-tested, tamperproof declarations of madness and good old friendship. And then, even if a flock of pigeons or the smell of a freshly unwrapped panino would prick it open and vulnerable again to the pressing nowness of things, that happy feeling sticks, happy that you were able to fork forever in a split second.
However, memory could also be cruel and cold. You wander inside a jungle of books, and one pops into view and then sends you quickly into a reverie of kindred pleasures and preference for a certain author or genre or a film adaptation or a consequent television series. Browsing through it is like a marathon slideshow in a flash. You get the fun and the thrill of it all, and then you turn another page, and the magic disappears. You are left with a bittersweet aftertaste, and you go back to being the cautious, perpetually wounded thirtysomething version of your 2006 self.
You get an instant refresher on how to suck at judging of character and lie detection, the ghosts of failure flashmobbing over your deflated ego and the stop sign stuck in an eternal hemorrage of red and other forms of warning. In somma, you just can't wait to call it, this B side of forever, a day.
But, Florence was not the birthplace of the Renaissance for nothing. You look at the Arno, and you can't indeed step on the same river twice. For sure, it's not the same Arno that flooded over the city in 1966, destroying millions of works of art and rare books. Thanks to the effort and assistance of the so-called "Mud Angels" and "Flood Ladies", since then, Florence continues to renew itself and flourish anew as the great city it was and is known for.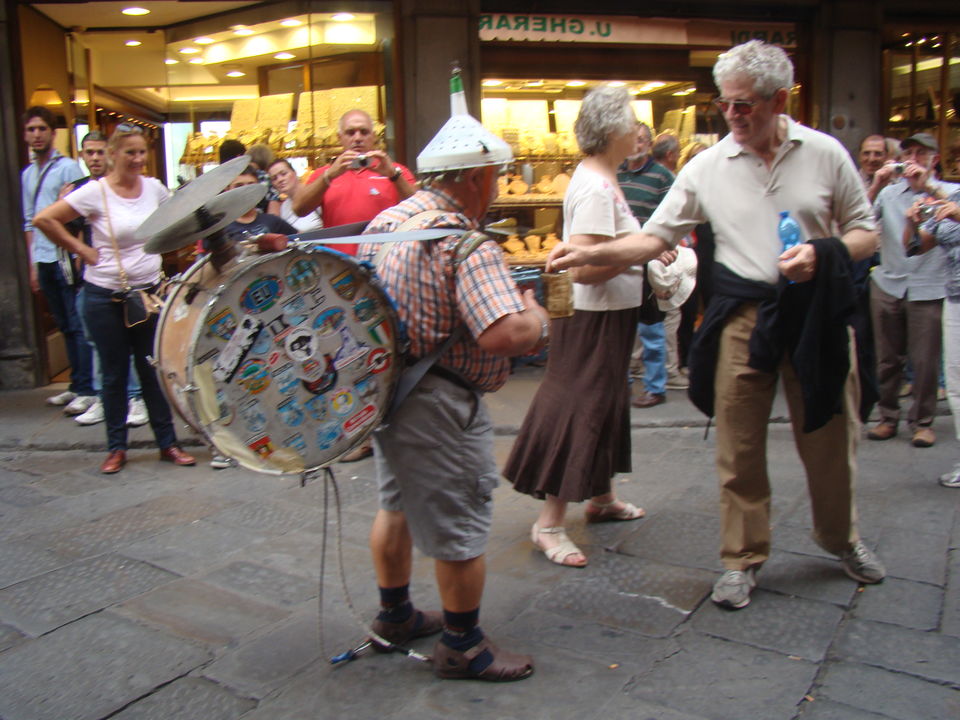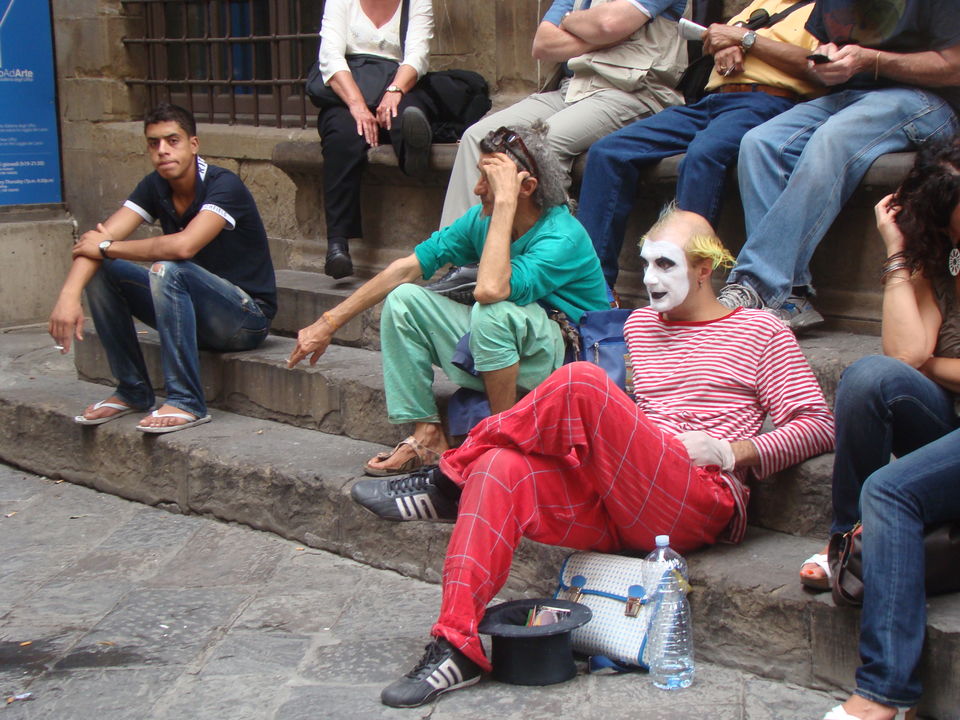 If it's any consolation, you've got the rest of your life to plot out another beginning just before your final winter arrives, and cripples your senses into a cold, very cold realization. Until then, if and again, you're caught unprepared and memory fails and starts playing tricks on you, don't worry. Amid angels and flood ladies, by then, life would have equipped you with lessons and learnings on how to get yourself out of the mud. I swear on the memory of the many life episodes I have thrown into the river of things charged up to experience. //