With only a day left for Hyderabad sightseeing, I had to decide between Ramoji Film City and local sight seeing, I decided to go with the latter. So, here's my itinerary on the places that YOU MUST VISIT and the ones you can skip.
I started my day early because I had a lot of places to cover and headed straight to Golconda Fort. You can easily spend at least 2 hours here exploring the fort. There are guides available too, if you want to learn more about the place.

Next on the list was Sudha Cars Museum. There are all kinds of motor-able crazy shaped cars which were amusing to watch. Since, it is pretty close to our next destination , you can make a pit stop here for not more than 20 minutes.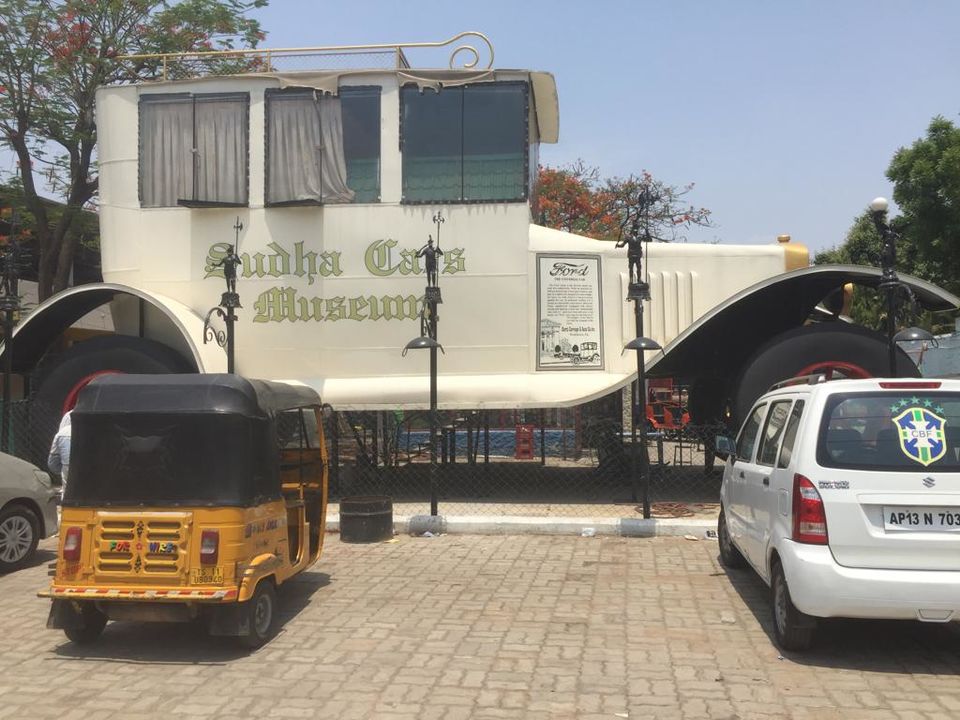 Chowmalla Palace is at a distance of 10 minutes from here. The palace is huge with various sections nicely segregated. There's also a photo booth, right after the entrance where you can dress as kings and queens and get yourself clicked too.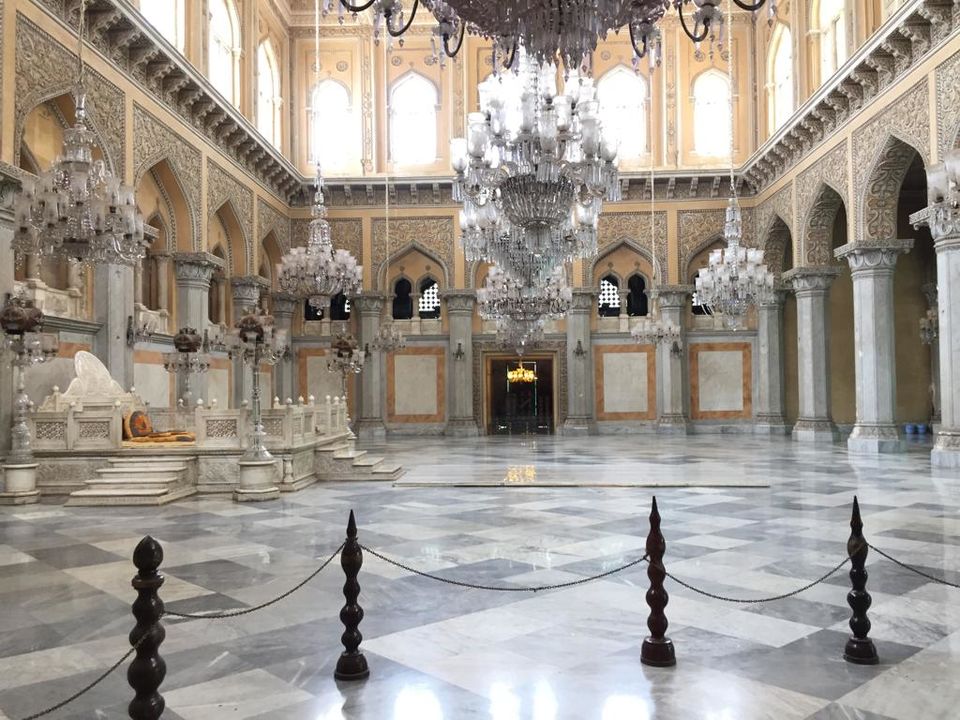 There's a restaurant outside Chowmalla Palace, where you can stop for lunch and also taste the delicious Hyerabadi Biryani.
After a full tummy, I headed out to Char Minar, which is a 8-10 minute walk. The path is through Laad Bazar, famous for the bangles. (Laad means Lacquer from which bangles are made).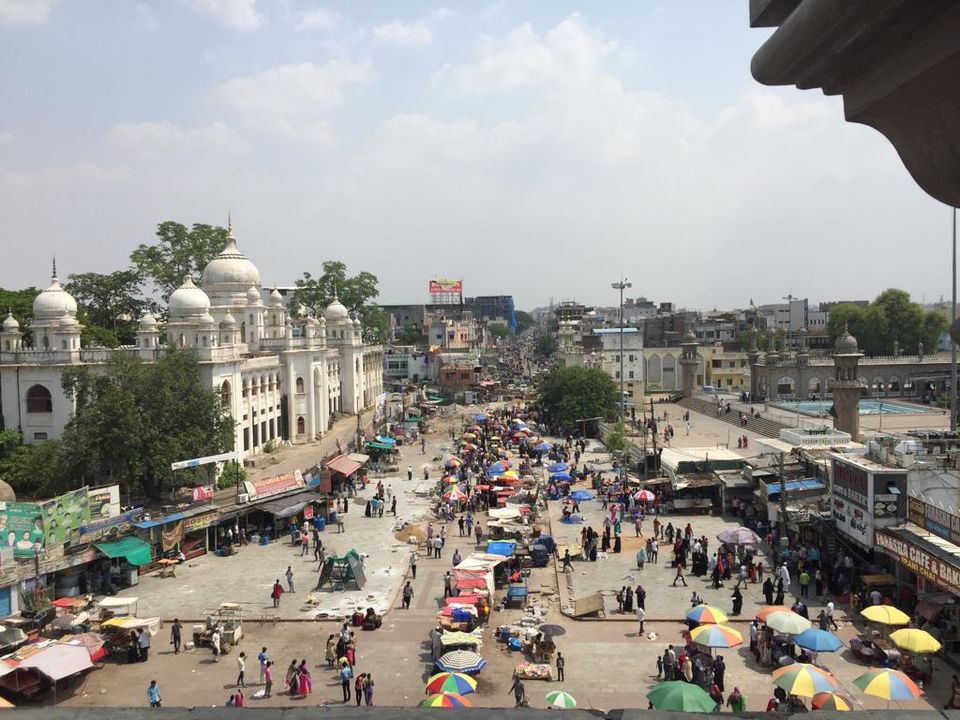 Do have Irani chai and biscuits at Nimrah Cafe, located right opposite Char Minar.
After having the yummy biscuits and packing some for family, I went to Nizam's Museum. This is something that can be missed when you are on a time constraint. I realized this because I fell short of time while visiting the Salar Jung Musuem.
Salar Jung is almost a kilometer away and way more organised. You will need at least 2-3 hours to explore the entire area. They have audio sets available for a minimal price, which explains the stories behind the displays.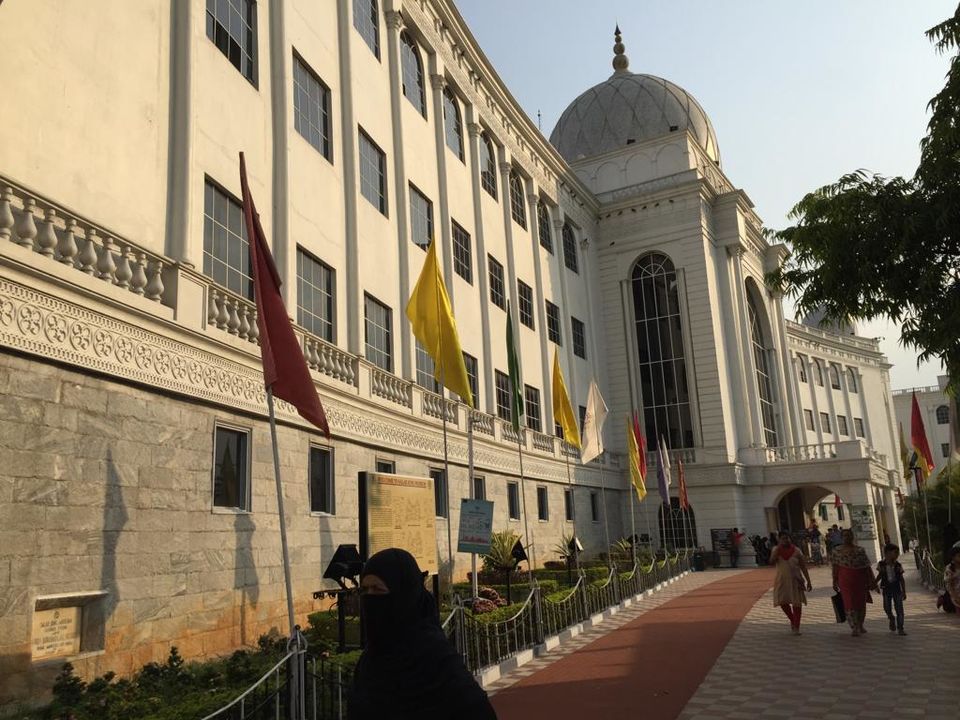 It was almost evening and I decided to head out to Laser show in Lumbini Park, which honestly can be missed. Instead go for a Laser show at Golconda fort. I made a pit stop at Birla Mandir which is marble floors and a scenic view from the top.
My day ended with enjoying a beer and pizza at 1857 by Ohri's. They have a very soothing interiors and a great place to unwind after a long day.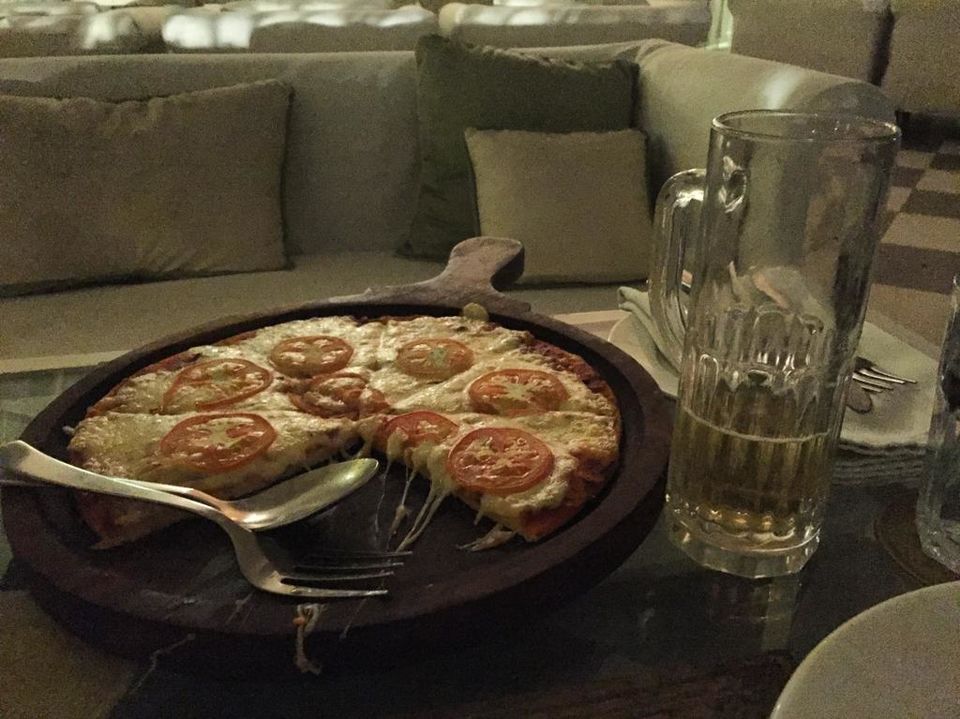 I have been occasionally asked if it's safe to travel alone, and YES, Hyderabad is. The people are really helpful and almost everyone knows Hindi, so communication is not an issue.
PRO TIP : If you don't have your own vehicle, ask the auto guy if he is free to take you around for the entire day. Bargain on a decent price , and you will save a lot on time and money.
Things on my bucket list which I could not do :
Ramoji Film City ,
Go Karting near Airport,
Watch a play at Ravindra Bharati ,
Trek to Khajaguda Hills and Rappelling at Bhoingir Fort.
Can't wait to be back in Hyderabad for more. :)