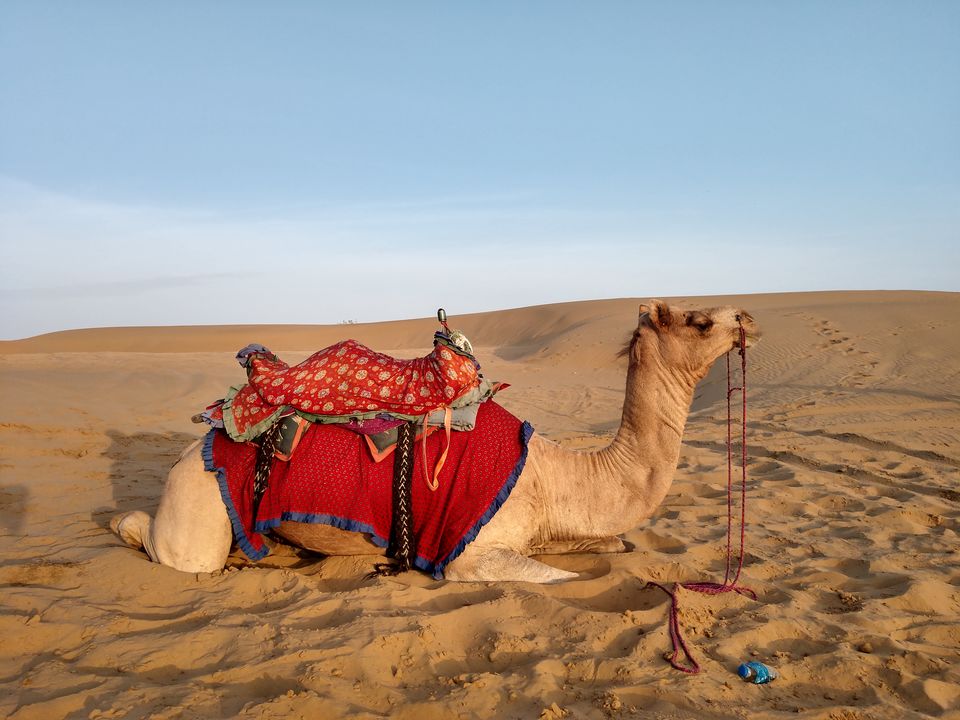 Jaisalmer the "Golden city of India" is named after Rawal Jaisal, a Bhati ruler who founded the city. Jaisalmer means the Hill Fort of Jaisal. The name " Golden city" is because of the yellow sandstone used throughout the architecture of the city.
Best time to visit : To avoid the summer desert heat, it's best to visit between September and March. The best time to experience the full splendour of the city is during the annual Jaisalmer Desert Festival, usually held in early February or late January.
How to reach :
Jaisalmer is around 555 Kms from Jaipur. It's has direct connectivity with all the major cities.
On 2nd Day of the trip, we left for Jaisalmer from Jaipur via train (Runicha Express). We boarded the train at around 12am.
Next morning I woke up around 9am. It was a hot day. I came down and settled on the lower birth. To my surprise the seat was covered with small golden sand particles. Whoa! We had entered the desert. I looked out of the window and it was golden sand all around. My first experience in a desert town! I was very excited after all i was going to visit long awaited the great indian Thar desert!!!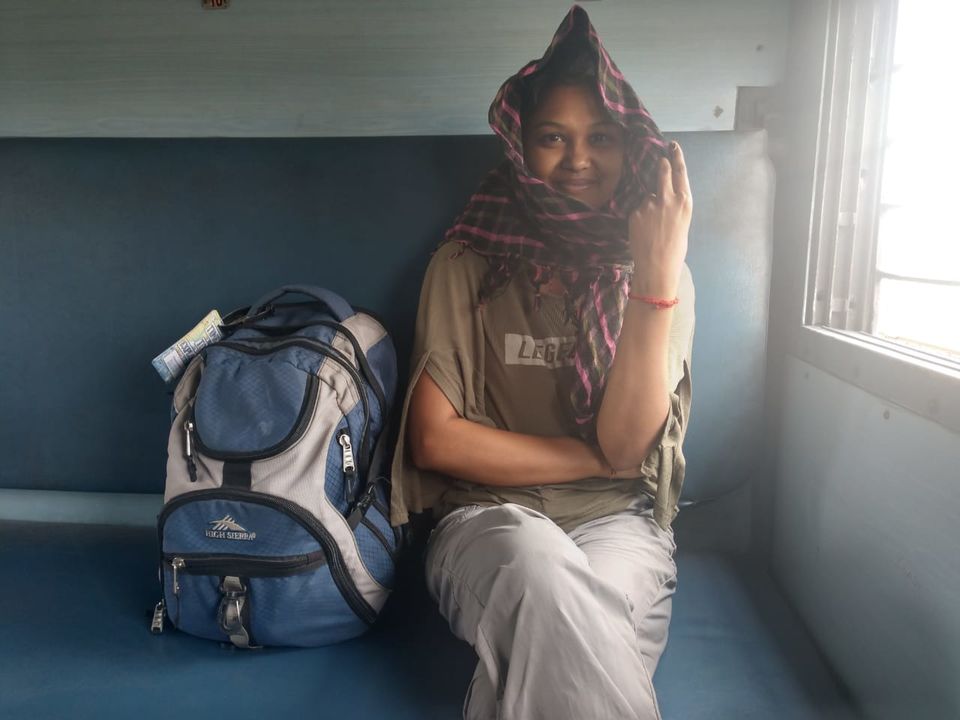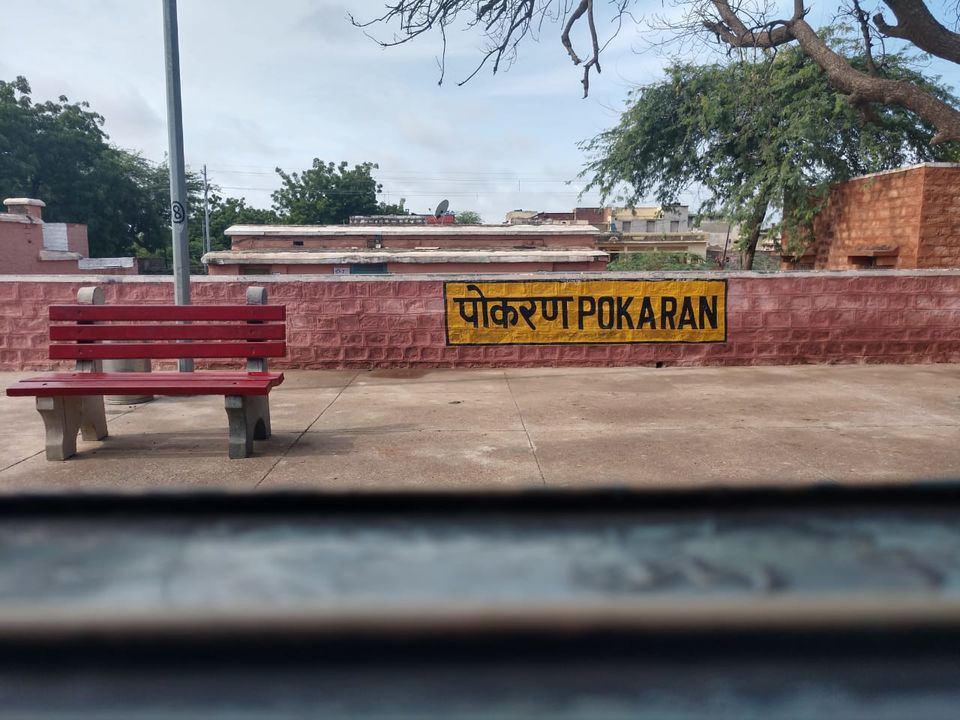 We reached Jaisalmer at 12.00pm and left for the hotel.
Places to visit in Jaisalmer :
1. Jaisalmer Fort
2. Patwaon ki Haweli
3. Bada Bagh
4. Gadisar Lake
5. Kuldhara Village
6. Sam Sand Dunes
The city is very well connected and you get many options to commute. You can also rent two wheeler, but desert site is around 35 Kms from the main city and once you reach the spot you will have to pay for jeep safari to go inside the desert. If you start early in the morning then only you should rent a bike else it will be an extra cost. As we were running short of time and the hotel manager offered us some discount on his cab & resort package, we decided to hire a cab for the day.
Cab fare : Rs. 1200/- (From 3pm till 10pm)
We had planned only for Thar desert but by hiring a cab we could mange to visit three spots 1. Jaisalmer Fort 2. Kuldhara village 3. Thar Desert.
1. Jaisalmer Fort :
Timings : 9 am to 5 Pm
Entry fee : Rs. 50/- (Additional Rs. 100/- for camera)
Time duration for visit : 1.5 to 2 hrs.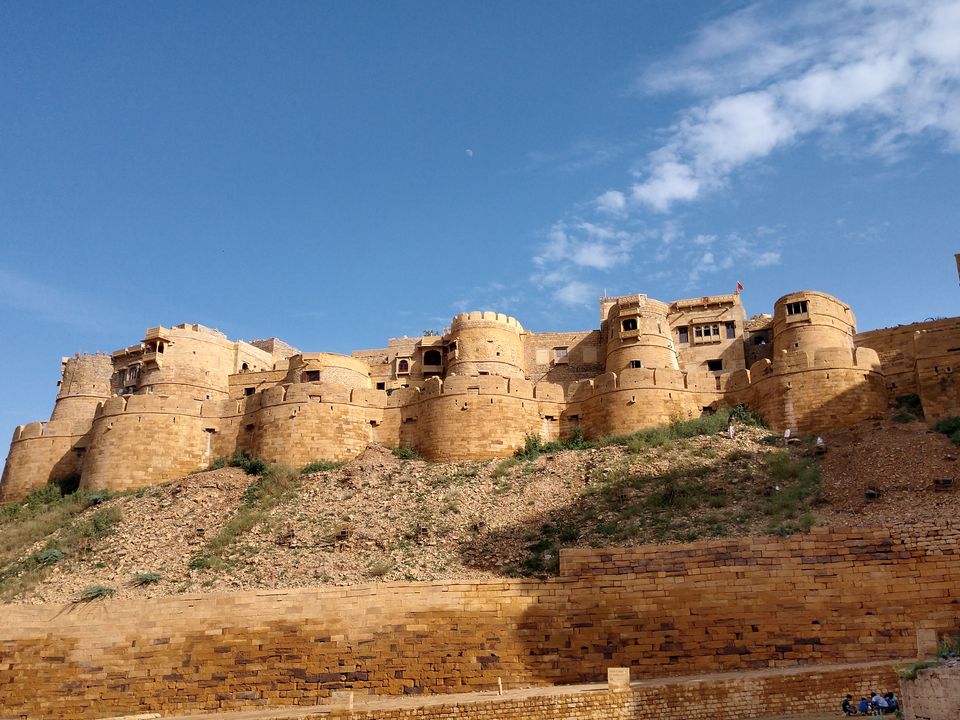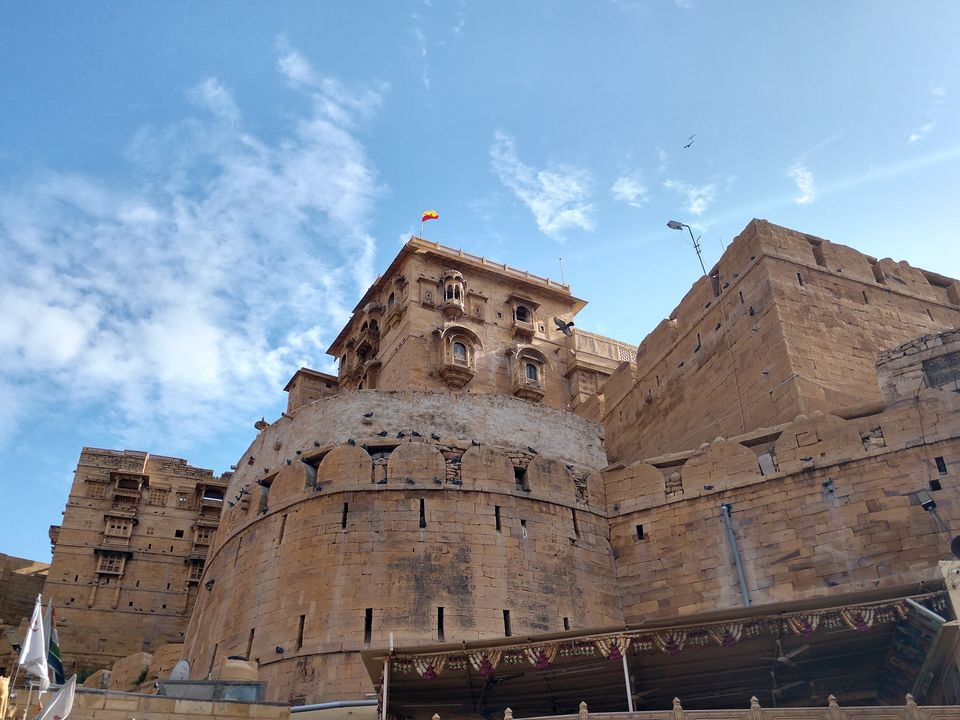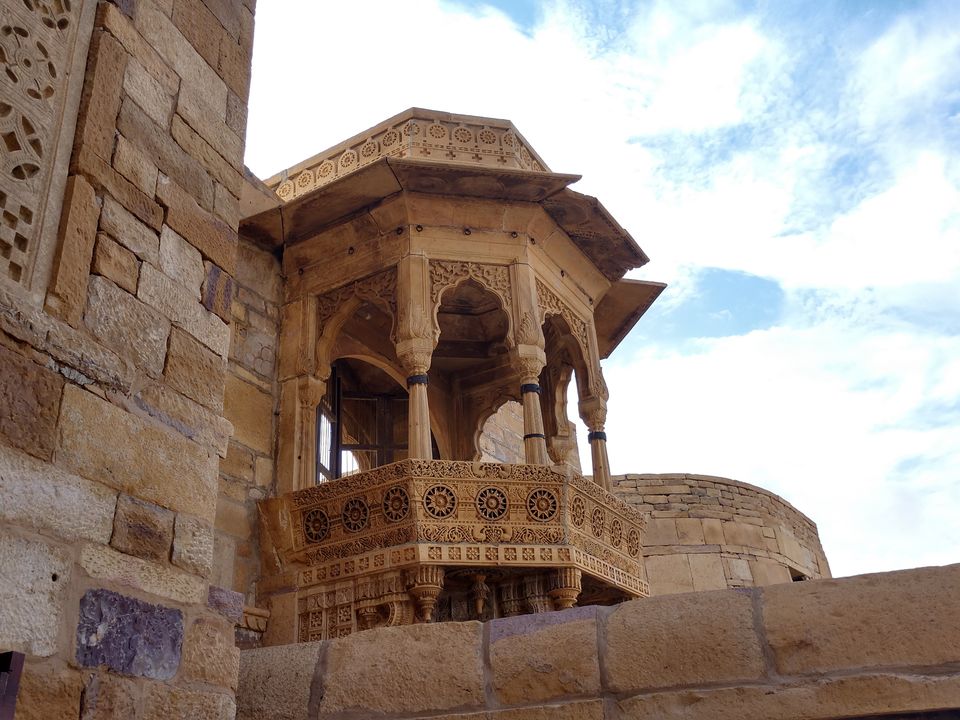 About Jaisalmer fort : Rising from the desert sands the fort conjures up images of an Arabian Nights fable. This fort was built in 1156 by Rajput ruler Jaisal and known to be the second oldest fort in Rajasthan. What makes it special is the fact that thousands of people still reside inside its walls. Yes! It's a living fort. Perhaps the only living fort in the world. There is also a museum inside the fort. It's one of the UNESCO world heritage sites.
While you explore the fort you must hire a guide (usually charge from Rs 50 - 100/-). You can enjoy shopping in the narrow streets of the fort.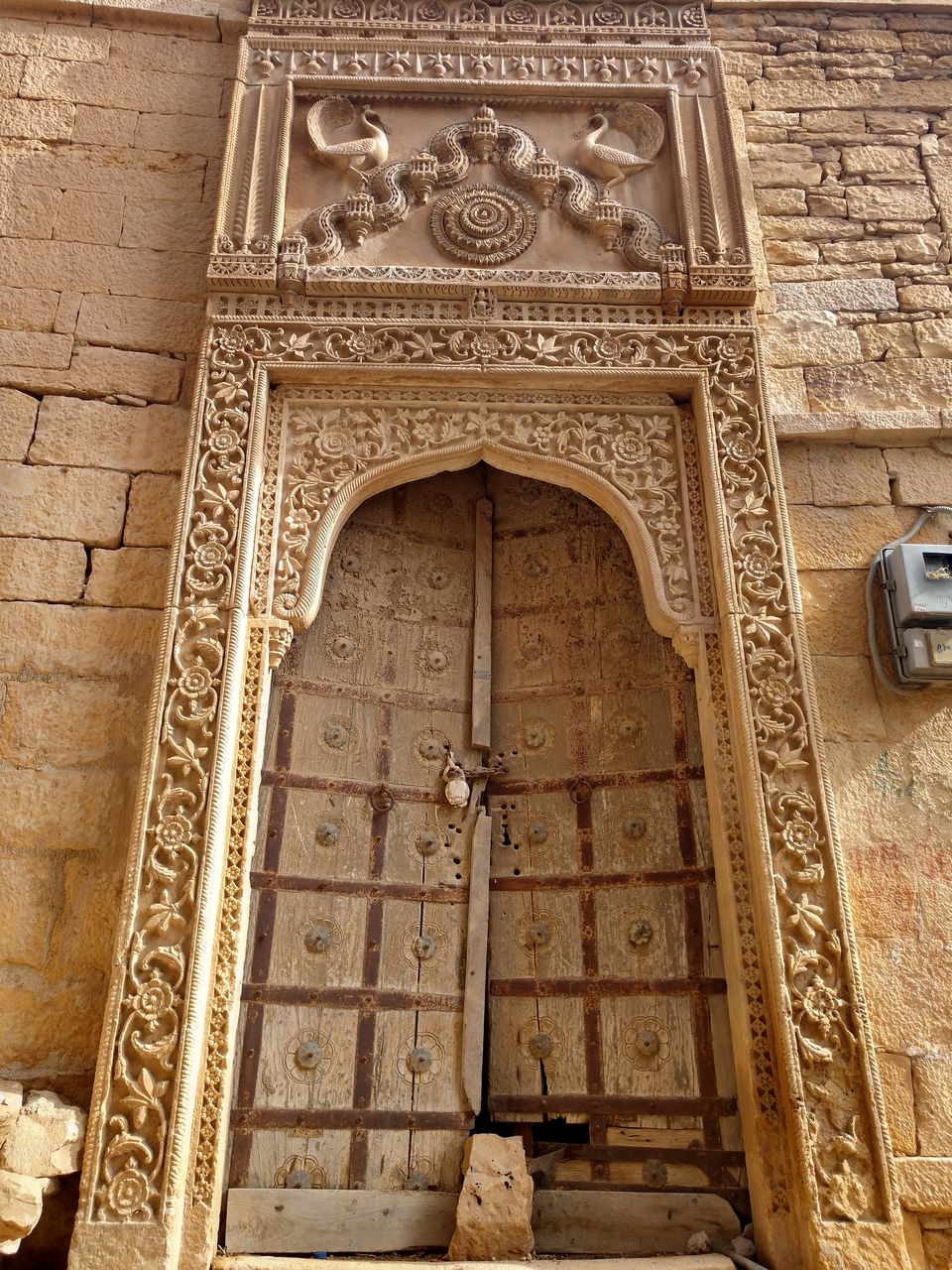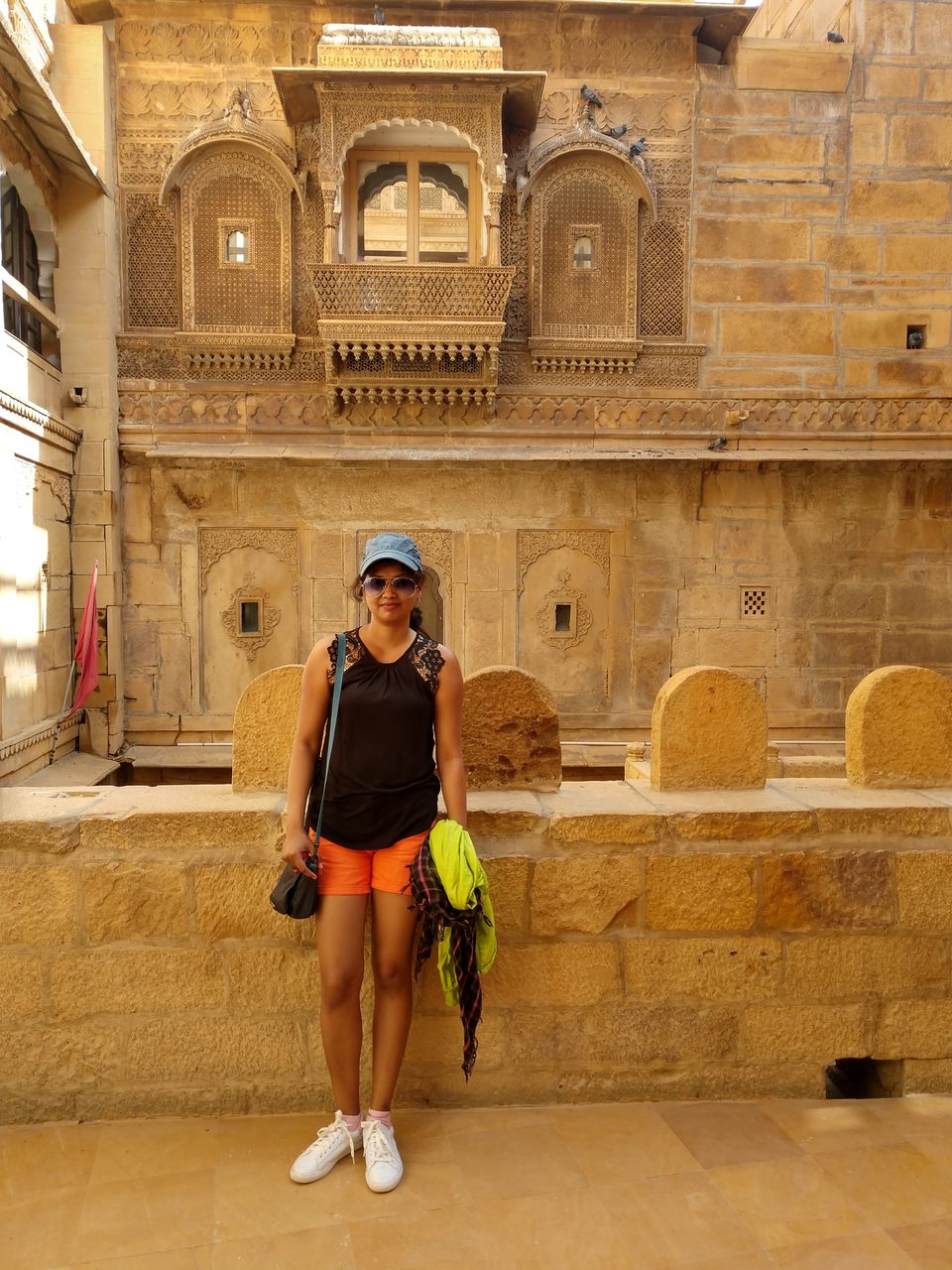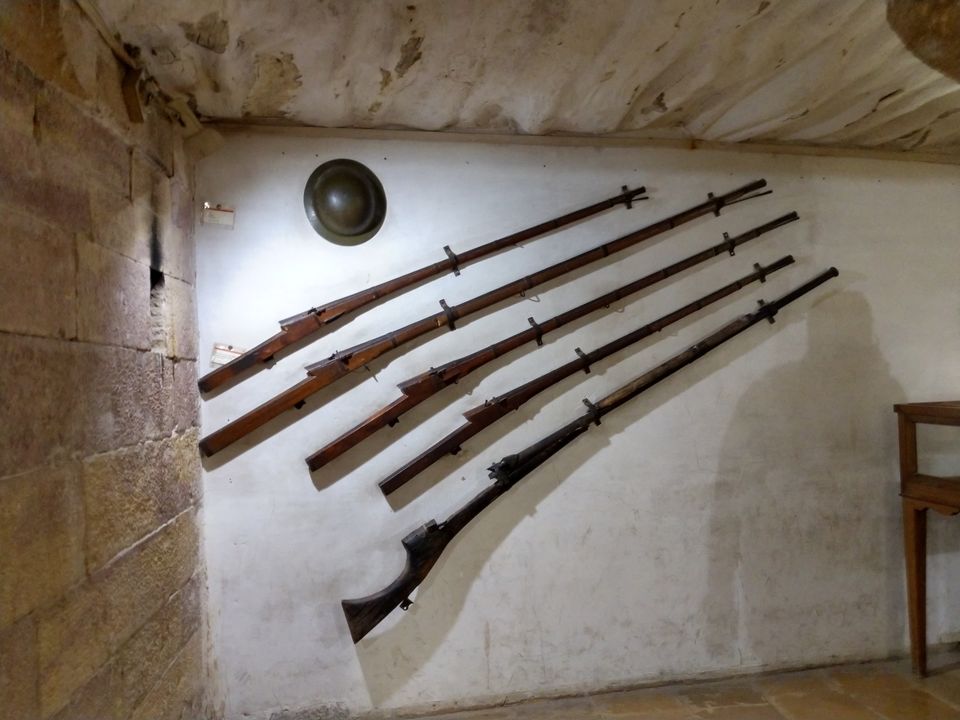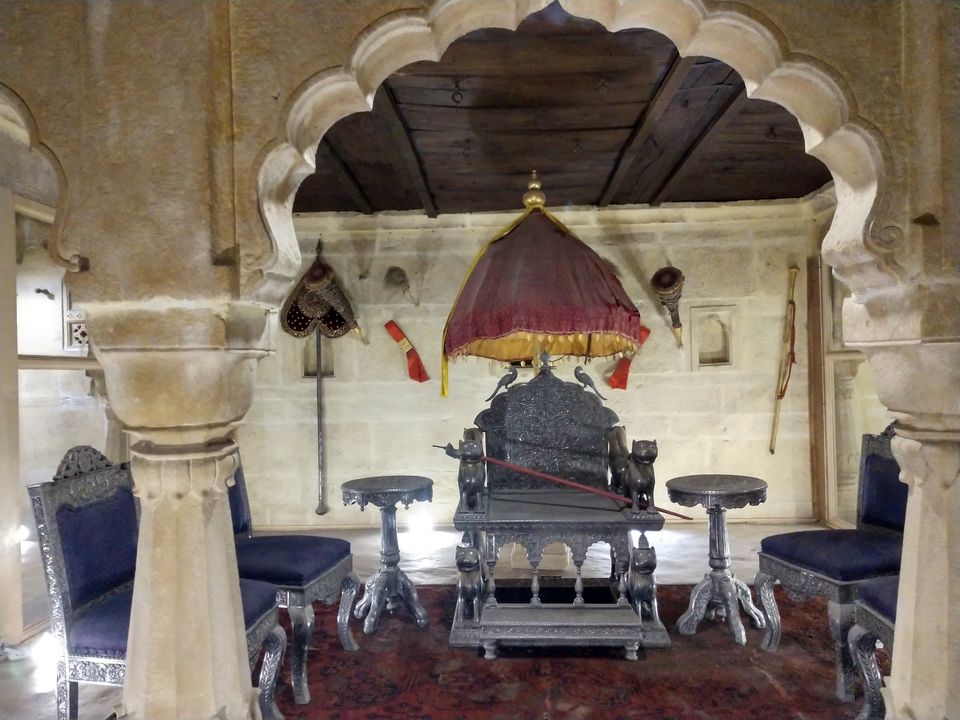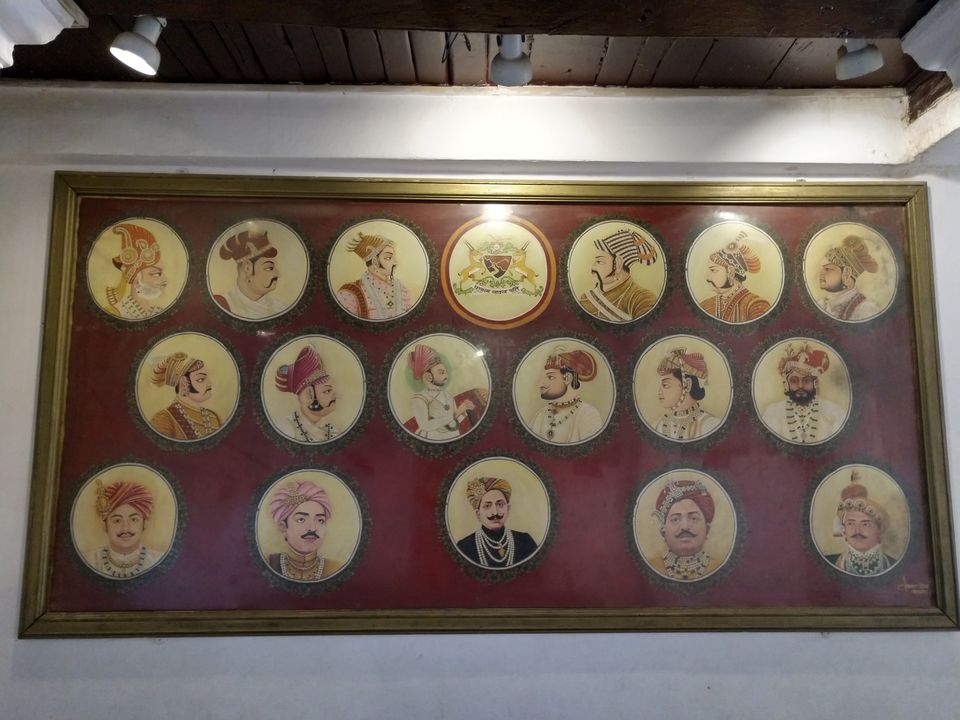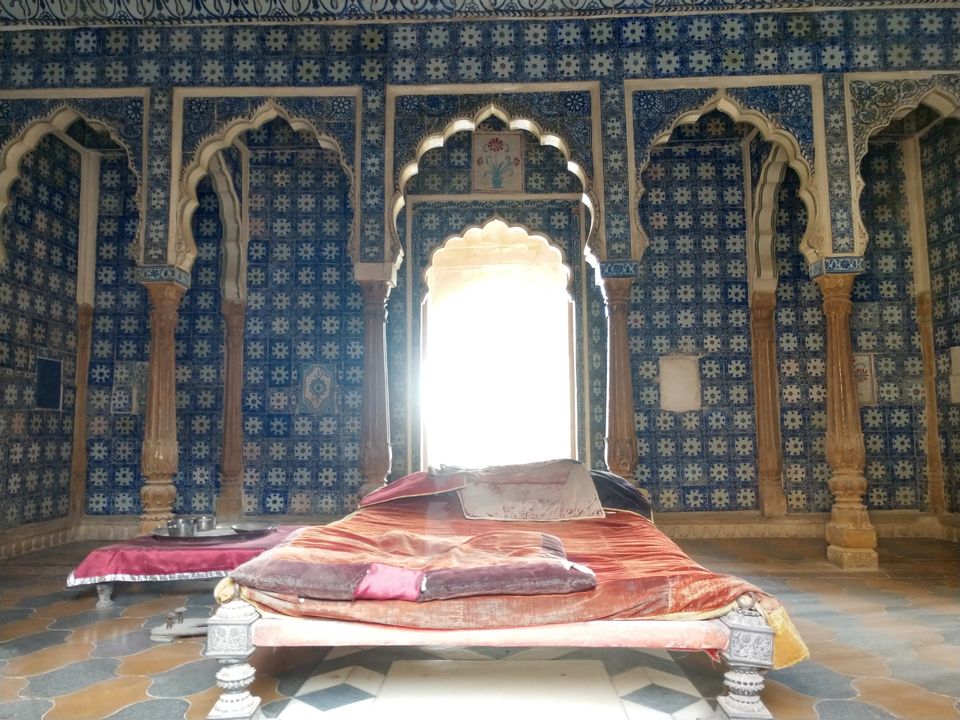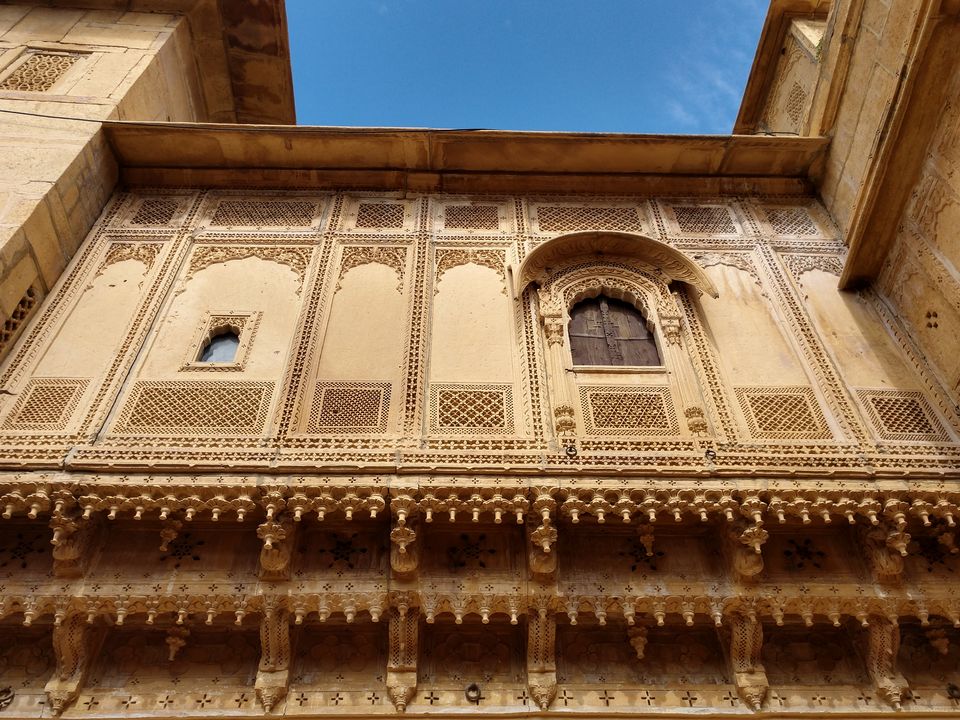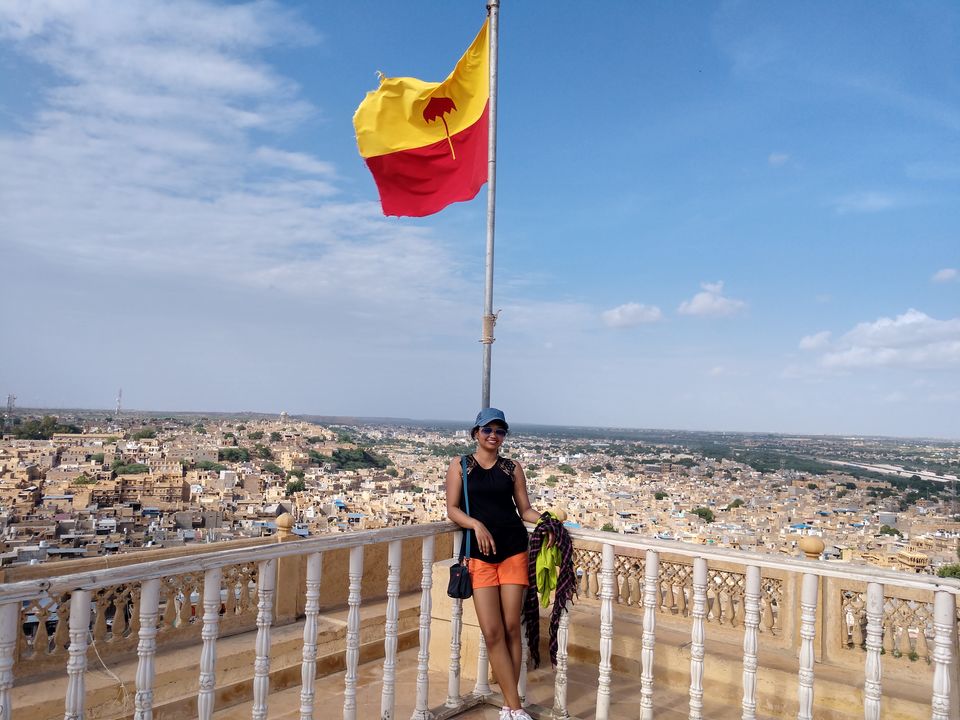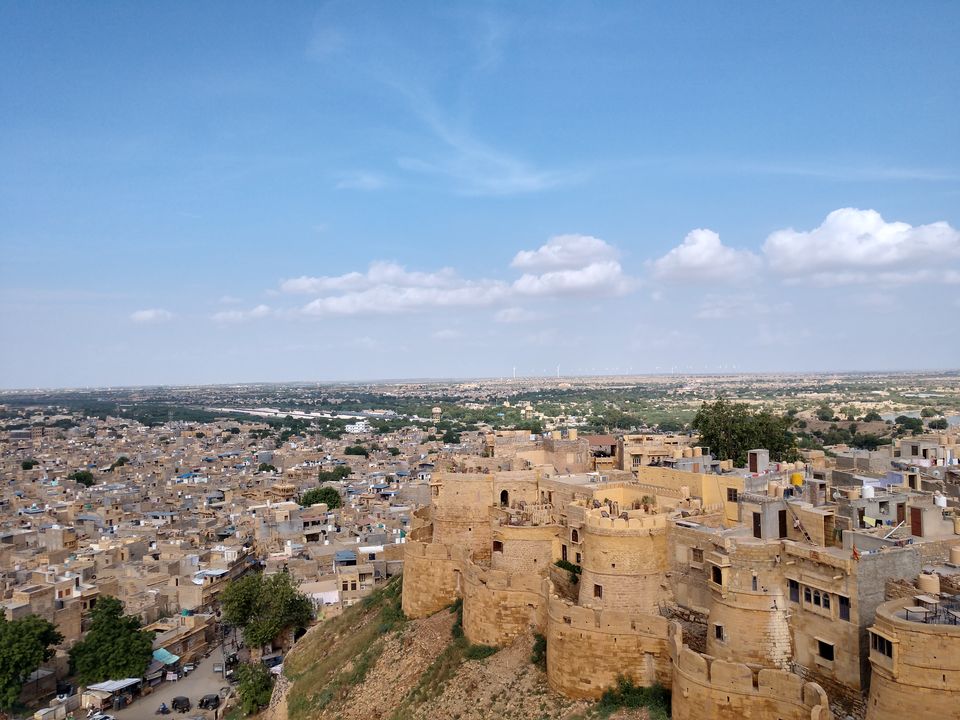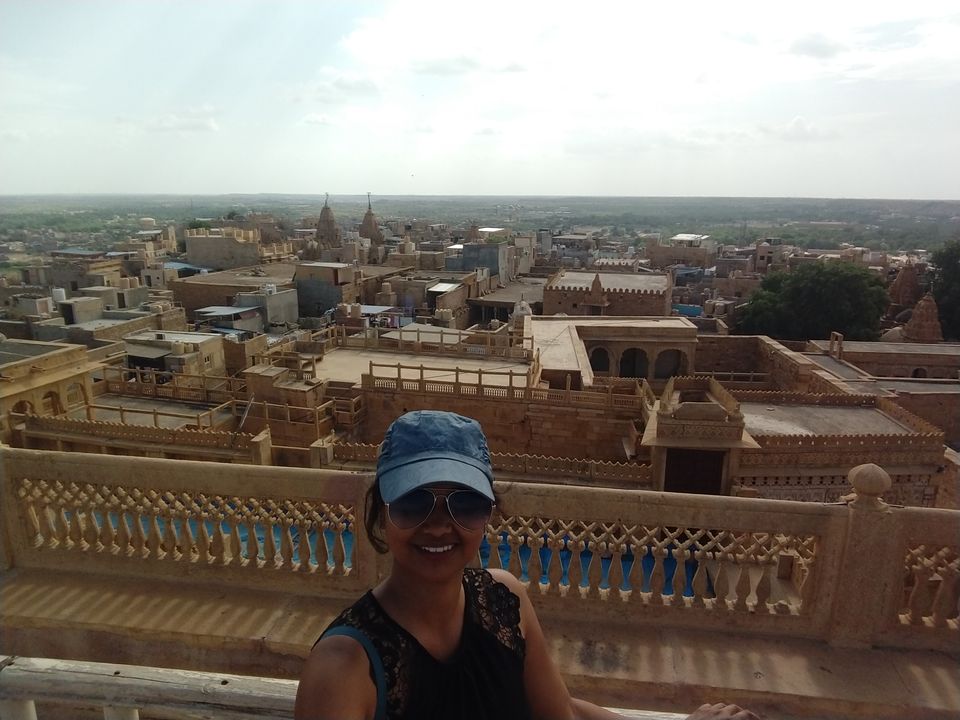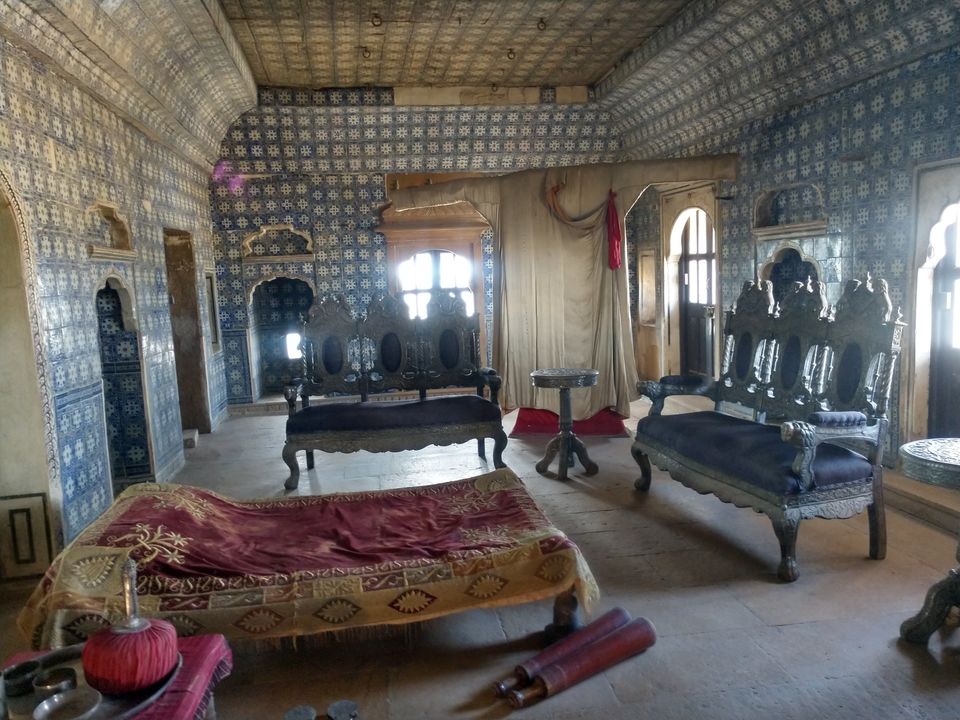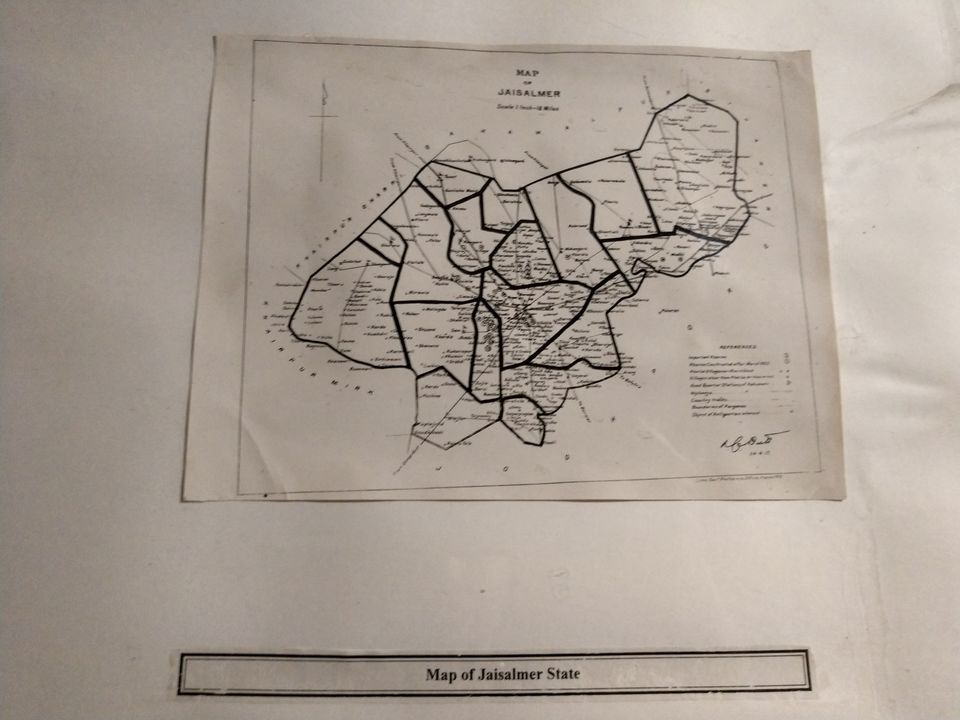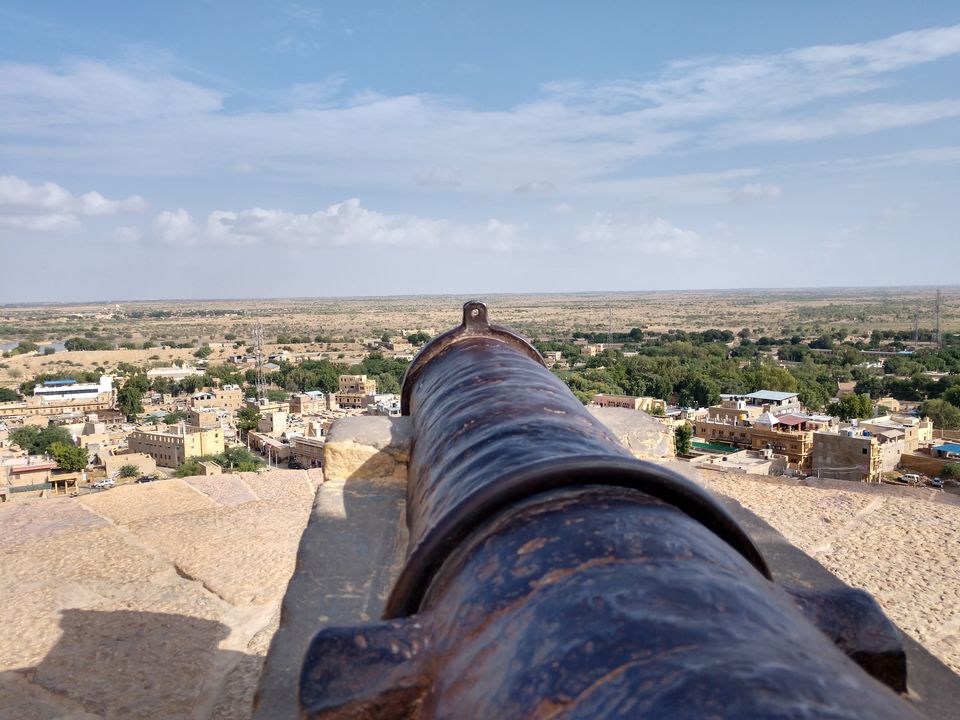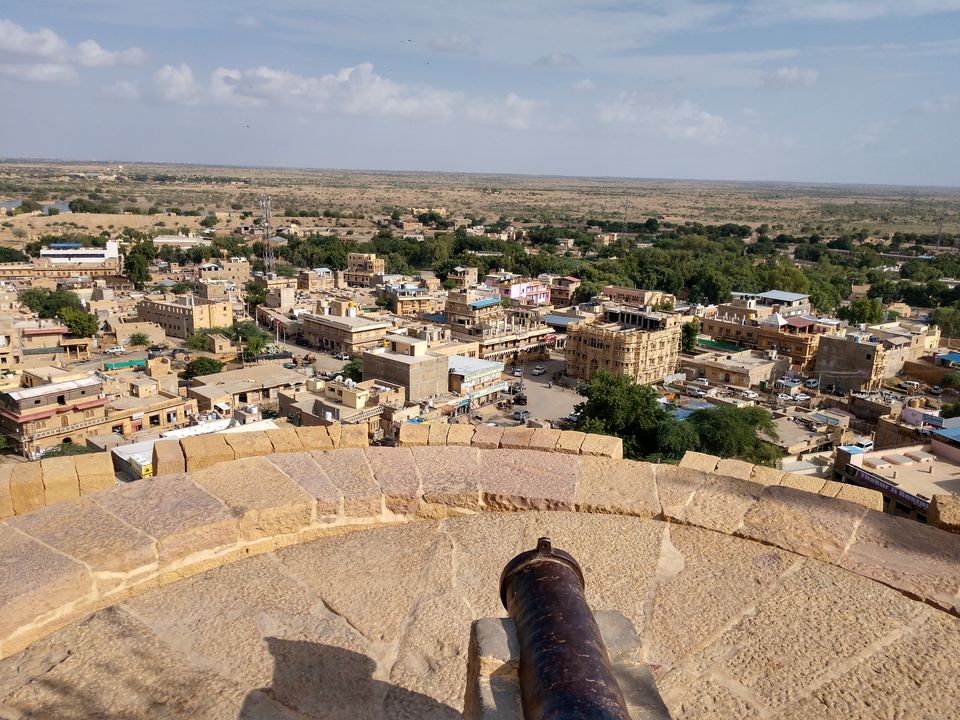 2. Kuldhara Village:
It's on the way to Thar desert tourism site and around 30 Kms from the city. We reached there at around 4.00 pm.
Timings : 8 am to 6 pm
Entry fee : Free
Time duration to visit : 30 mins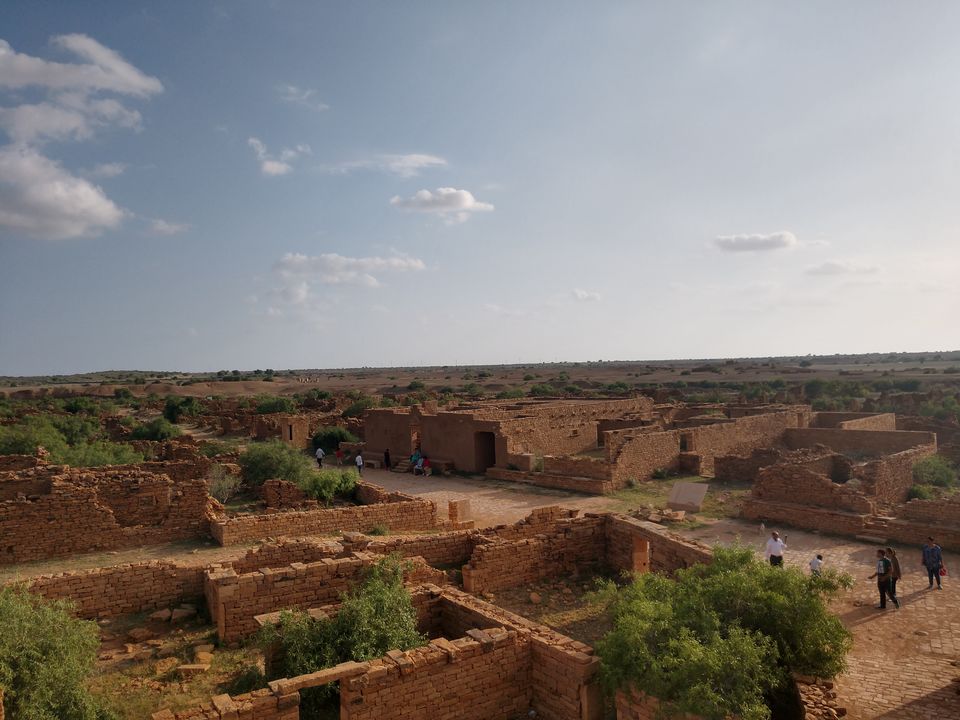 About Kuldhara : A ghost town! Another haunted site in Rajasthan! The road going towards this village is isolated enough to give you chills. Kuldhara was once a prosperous village but one day the whole village was vacated overnight. None of the villagers could be found anywhere. How they all disappeared overnight ? Where did they go ? What happened to them ? No one knows.
And since then the village is abandoned.Those who tried to re-populate the village experienced paranormal activities, and therefore, the village remains uninhabited.
There are many stories behind this. The most popular belief holds the then state minister, Salim Sigh wanted to forcefully marry the most beautiful lady of the village. He started torturing the lady and the villagers and finally gave an ultimatum to all. Rather than giving into the minister's demand the whole brahmin village decided to move away within a night without leaving any clue of their destination. For revenge they cursed the village to never have any kind of human settlement and this has been proven true till date.
People often claim to have witnessed paranormal activities and entry to the village after 6.00pm is strictly restricted.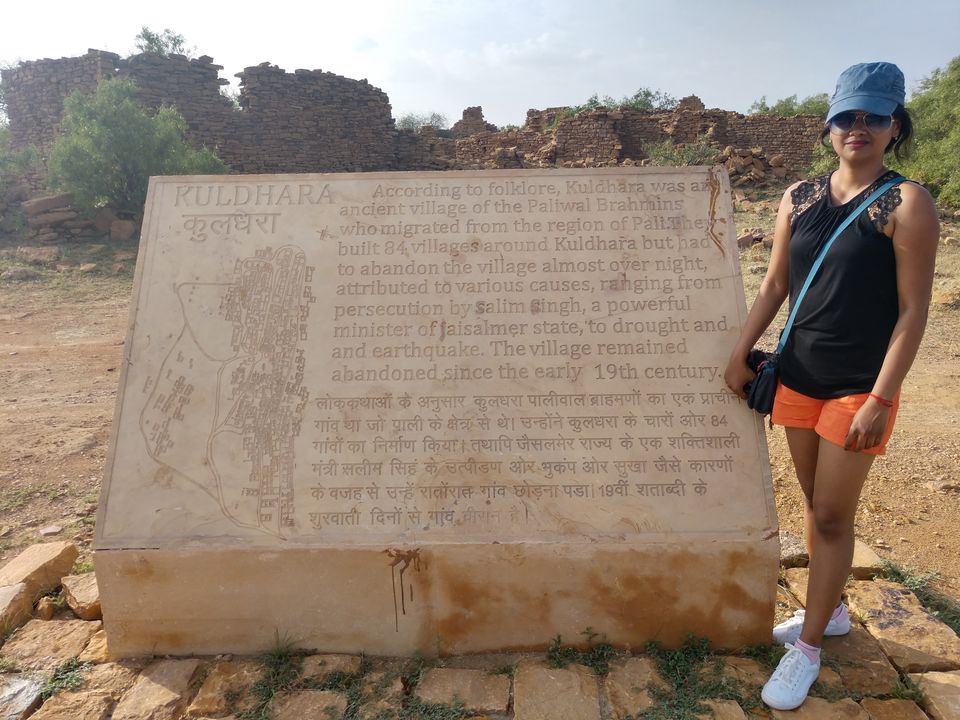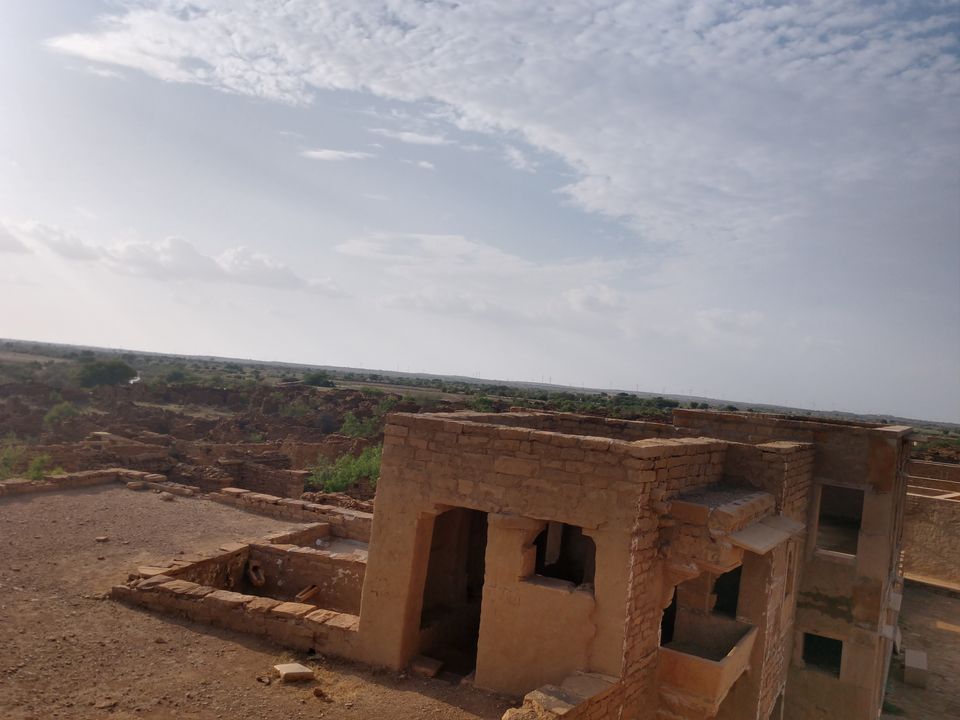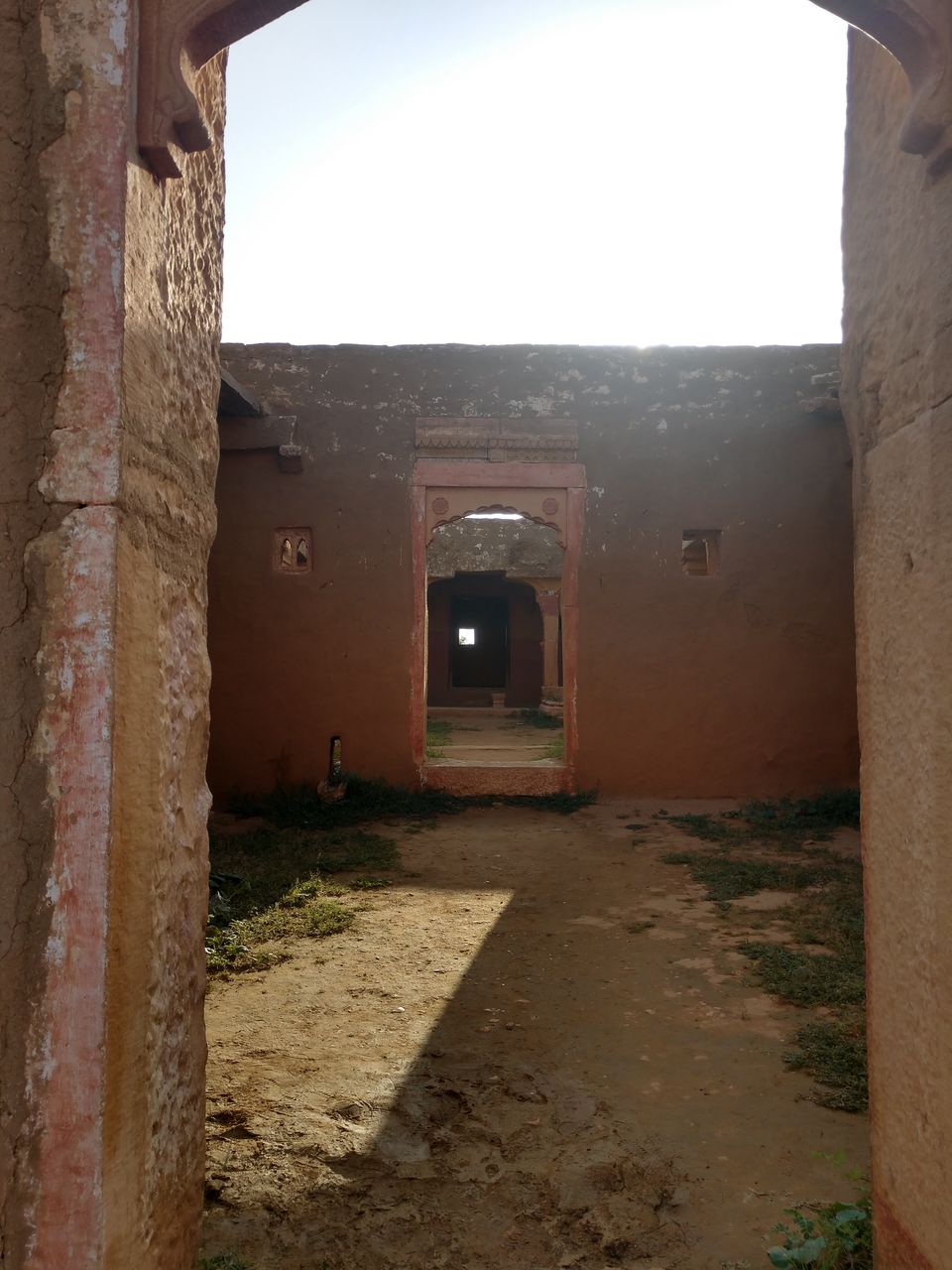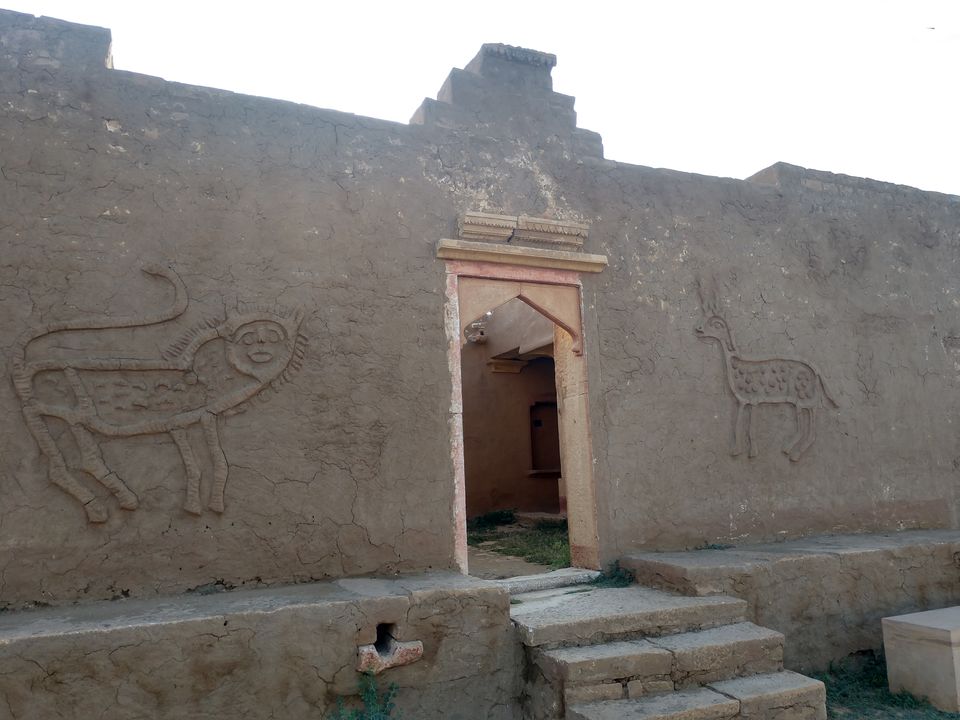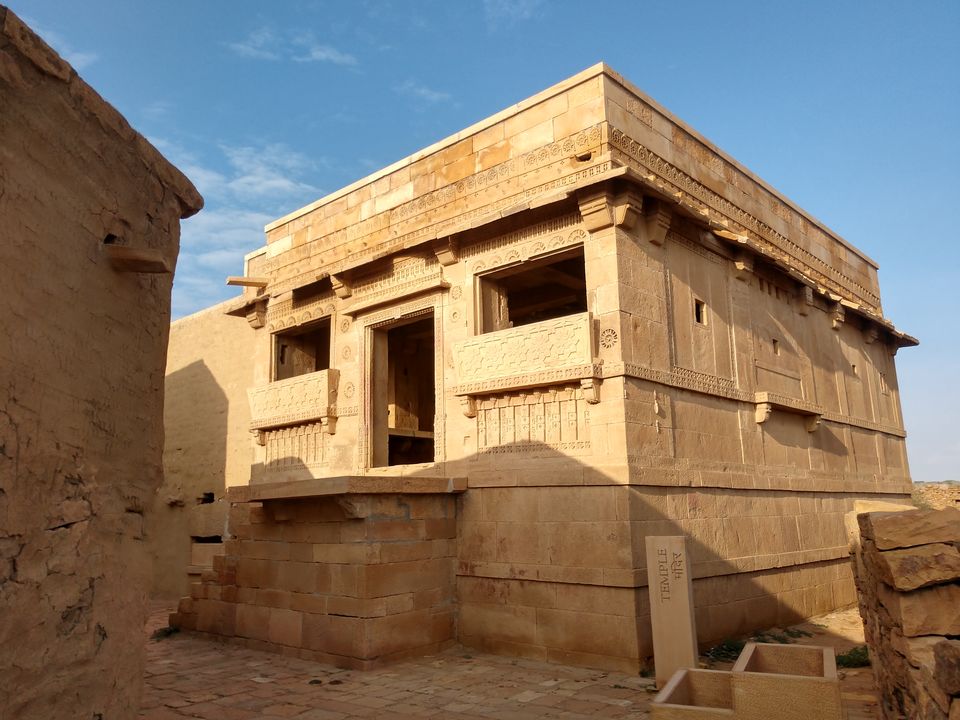 Just like Bhangarh, i dint find the place spooky. It was all normal there. We spent around half an hour there and left for the most exciting spot of the day - The Great Indian Thar Desert.
3. Thar Desert :
In another 15 minutes we reached at one of the desert resorts. They charged Rs. 1100/ per person (included jeep safari , camel safari, Dinner and Folk music and dance).
Thar Desert is the most densely populated desert in the world and extends to Great Rann of Kutch and Aravalli Hills. 60% of the desert lies in Jaisalmer.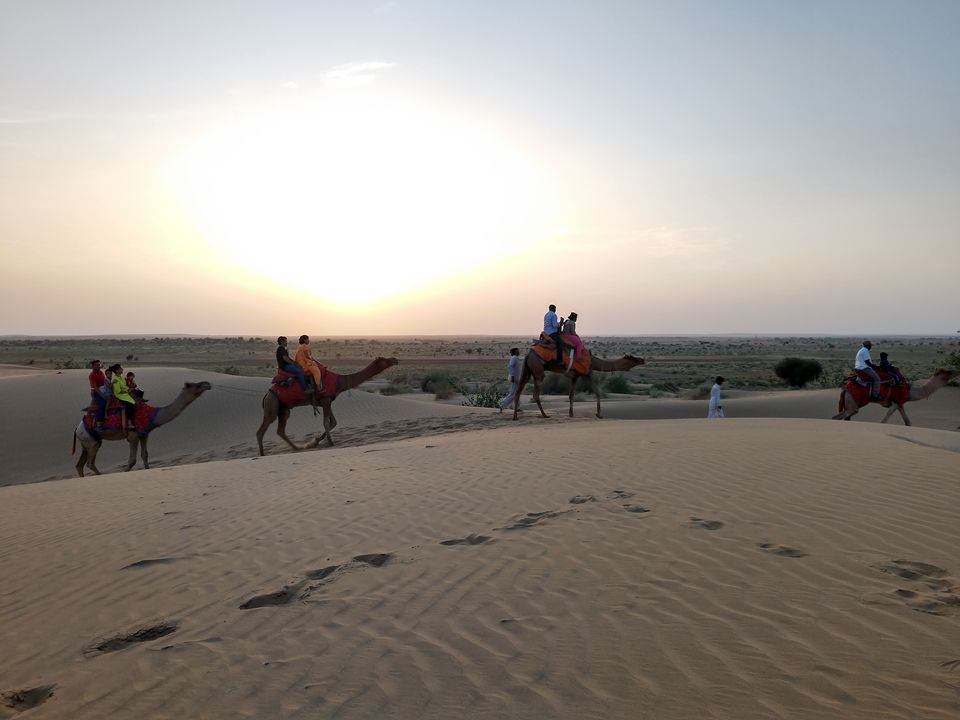 Exploring the desert in a SUV is one of the most pulsating things to do in Jaisalmer. After an adventurous ride we reached inside the desert and took a camel ride. For me, It's a lifetime memory of watching sunset while riding a camel in the desert.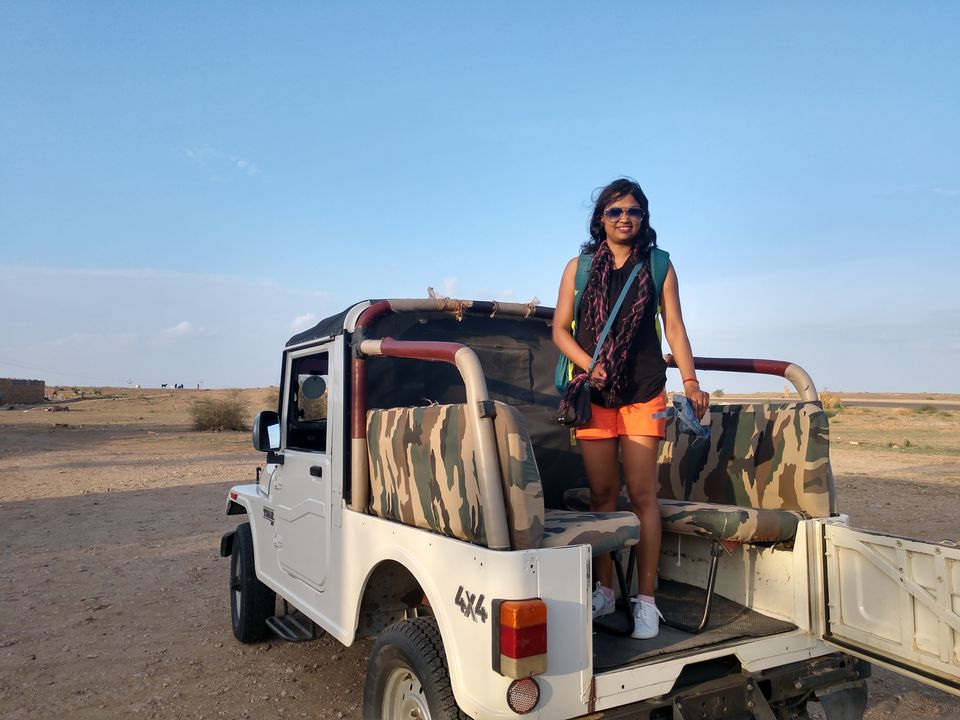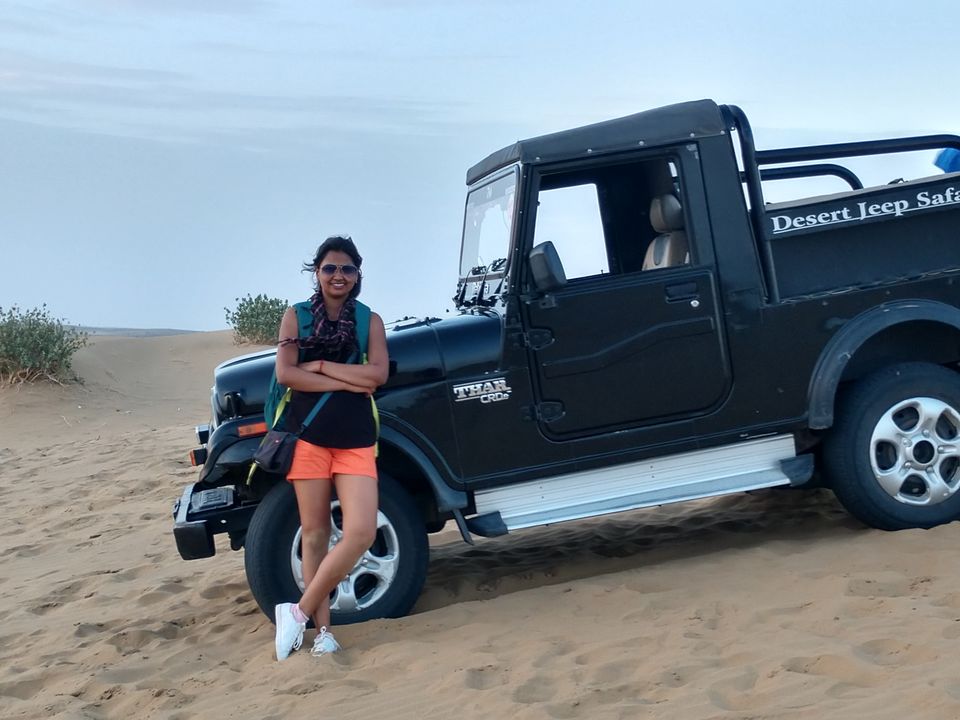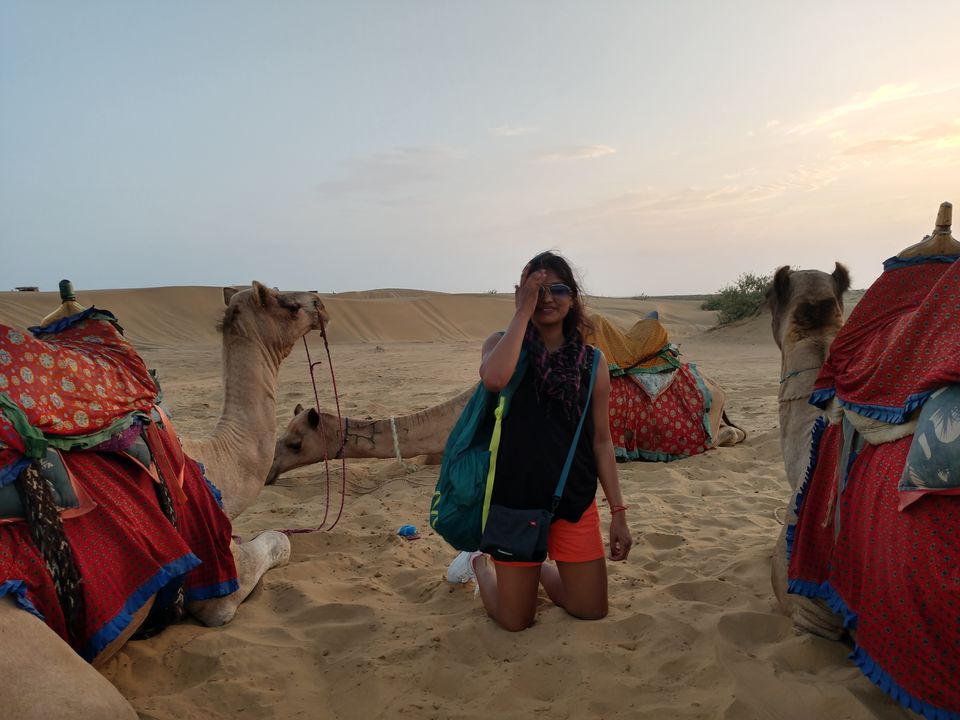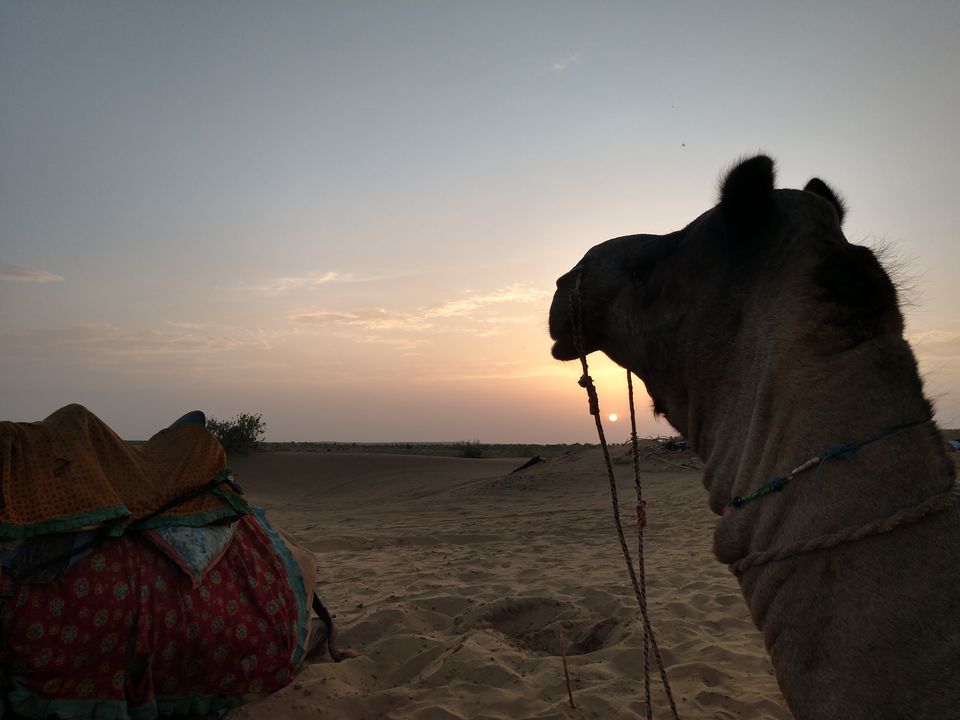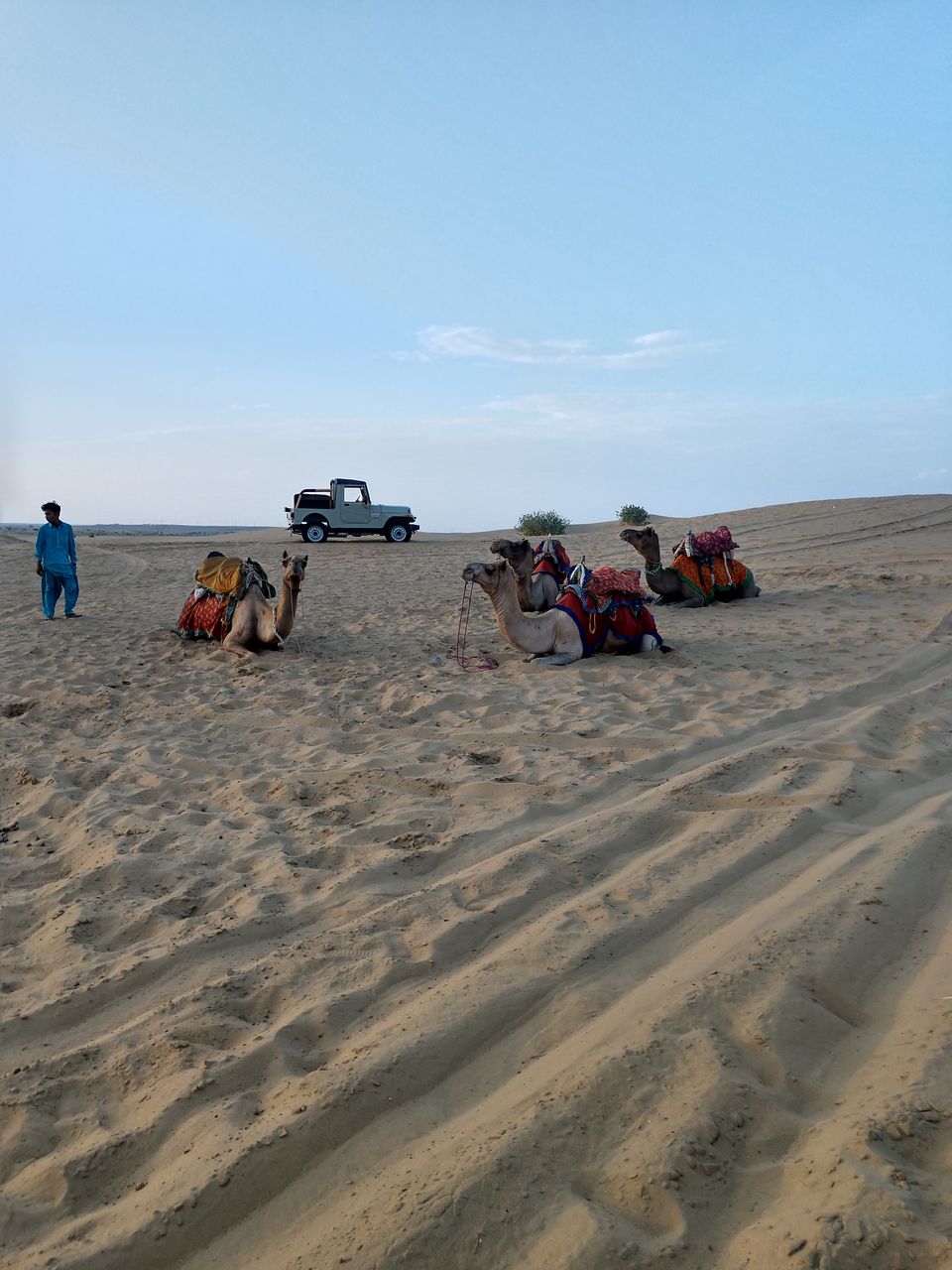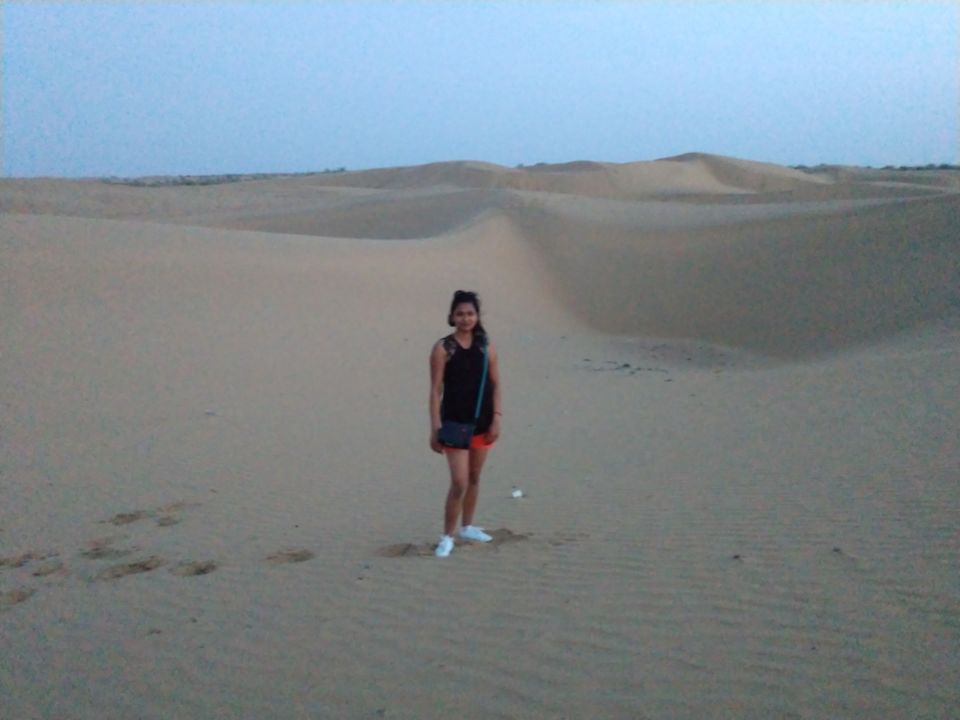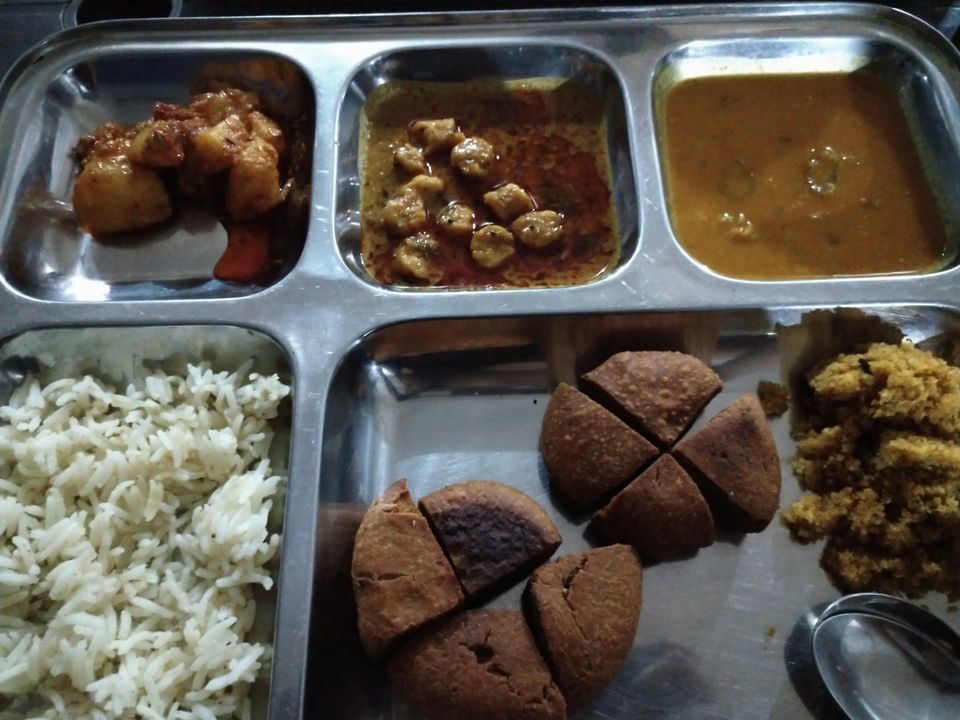 After spending an hour in the desert we moved to the activity area where we enjoyed folk songs and dance. We had a delicious authentic Rajasthani dinner , Dal Baati and Churma.
Total Cost for the day (Meal charges excluded):
Train fare : 340/-
Auto fare from railway station to Hotel : 50/-
Hotel cost: 520/-
Cab fare: 1200/-
Resort booking, Thar desert : 1100/-
Cab fare from hotel to bus stop : 50/-
Total : 3260/-
We came back to our hotel at around 9pm. Happy & Satisfied. I collected some sand from the desert for my travel token collection.
Next was Jodhpur. The Majestic Mehrangarh Fort.
For more travel information and stories find me on :
Facebook: www.facebook.com/walkingsherpa
Youtube channel: Walking Sherpa
Instagram: walking_sherpa
Gmail : walkingsherpa@gmail.com
#rajasthan #india #indianculture #indiantraditions #incredibleindia #travelstories #walkingsherpa