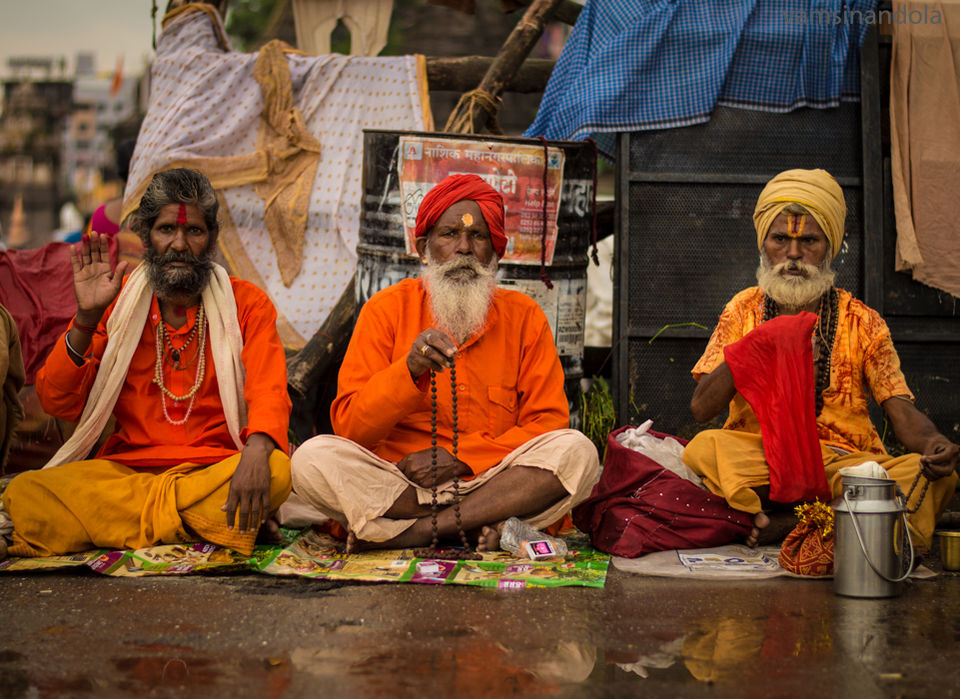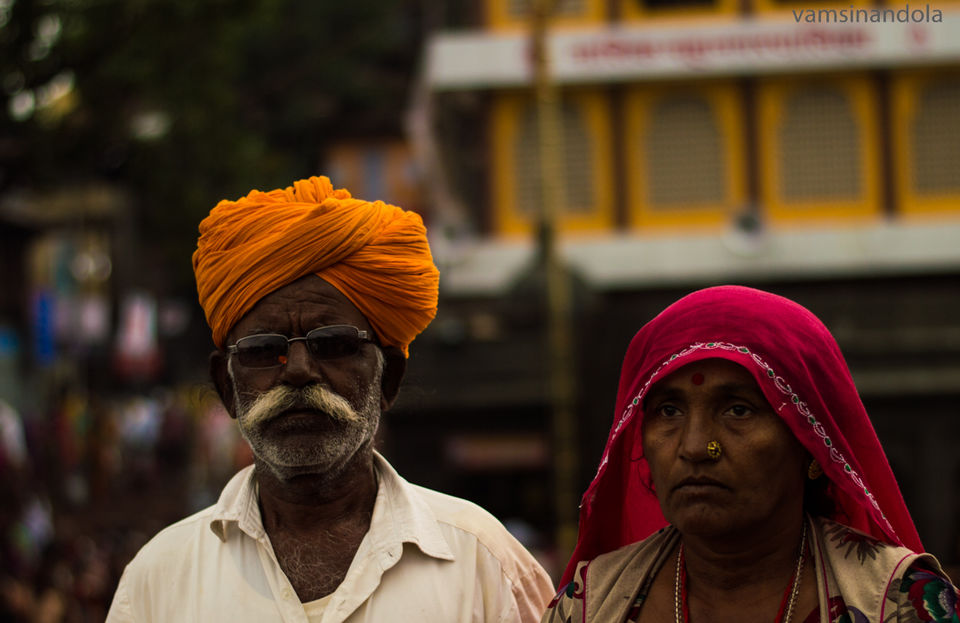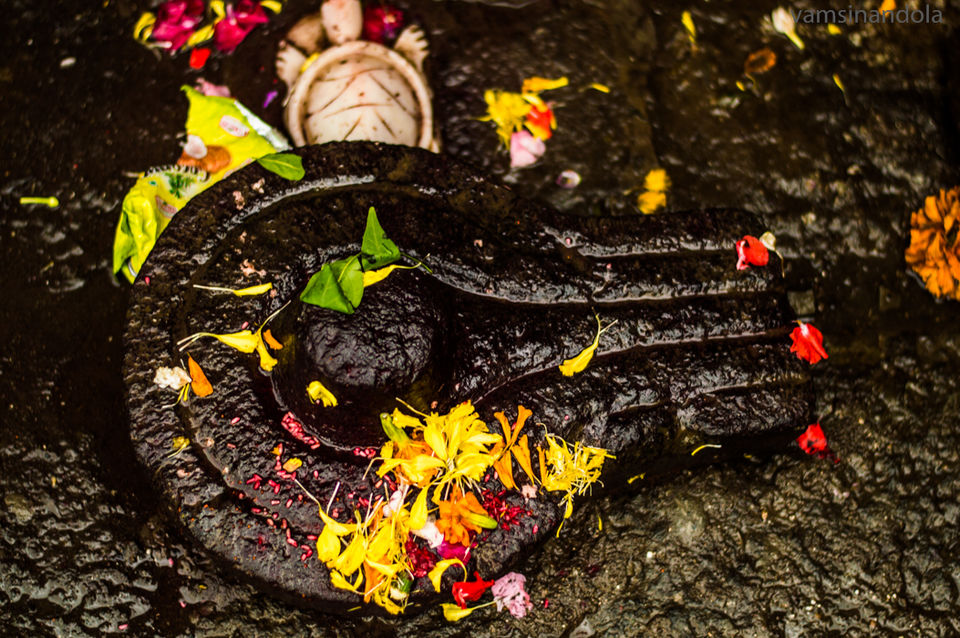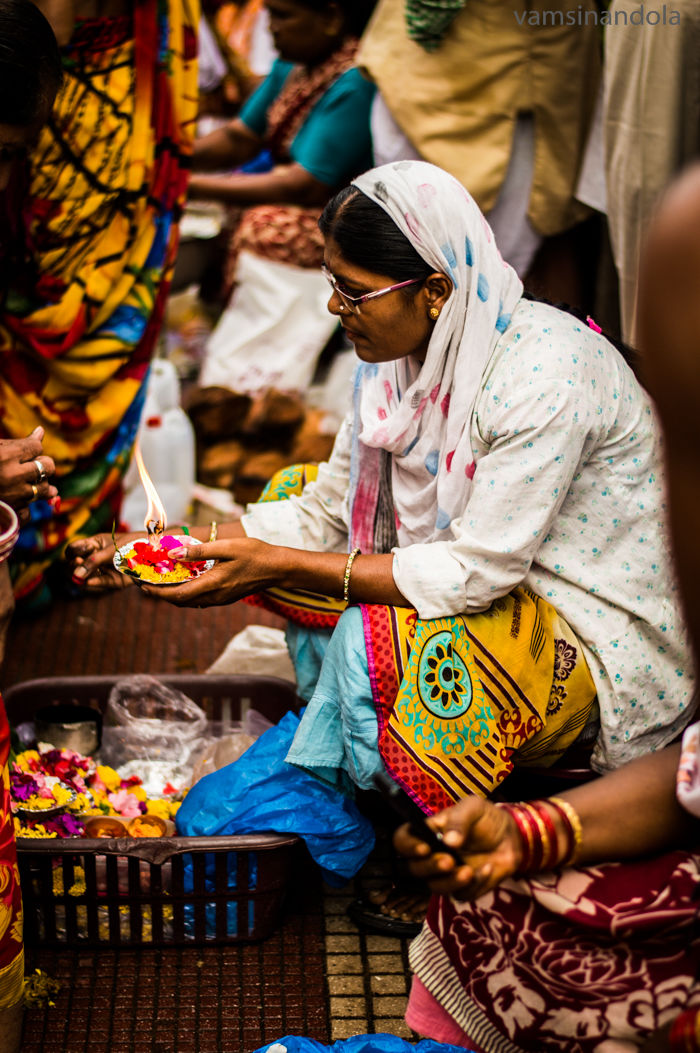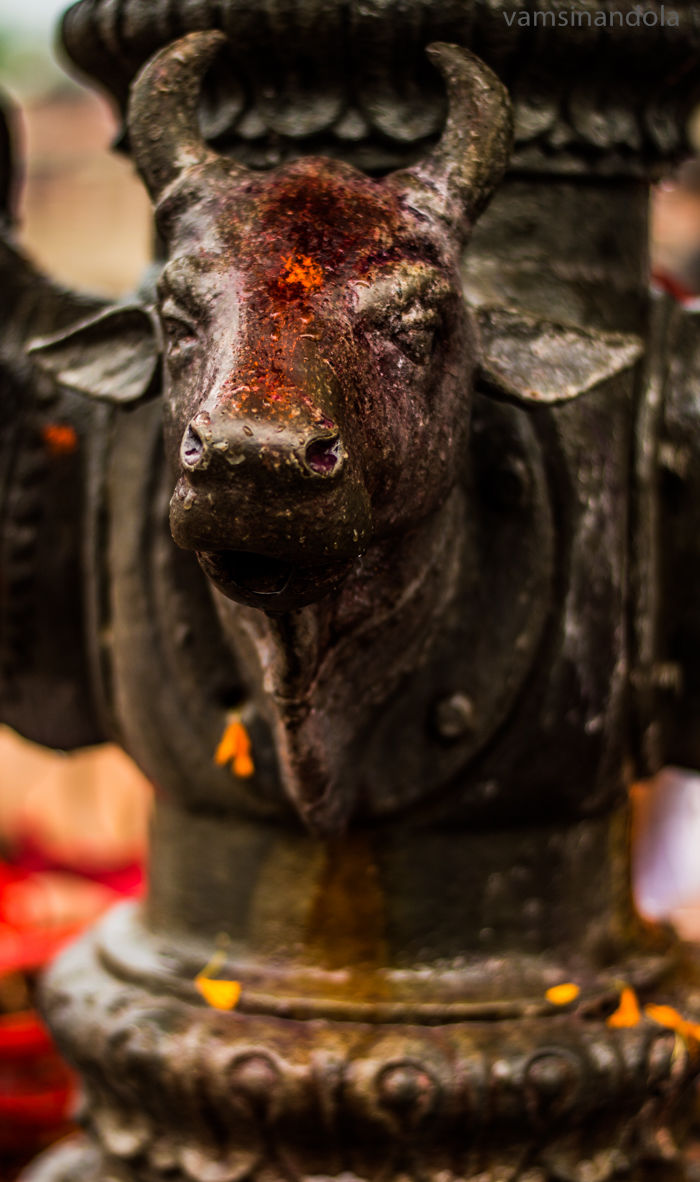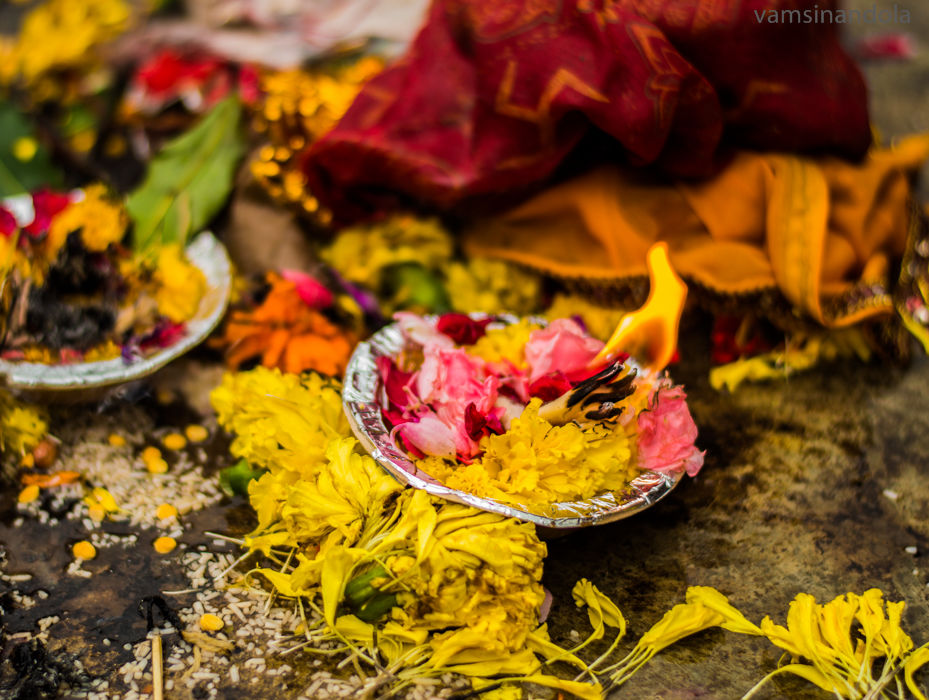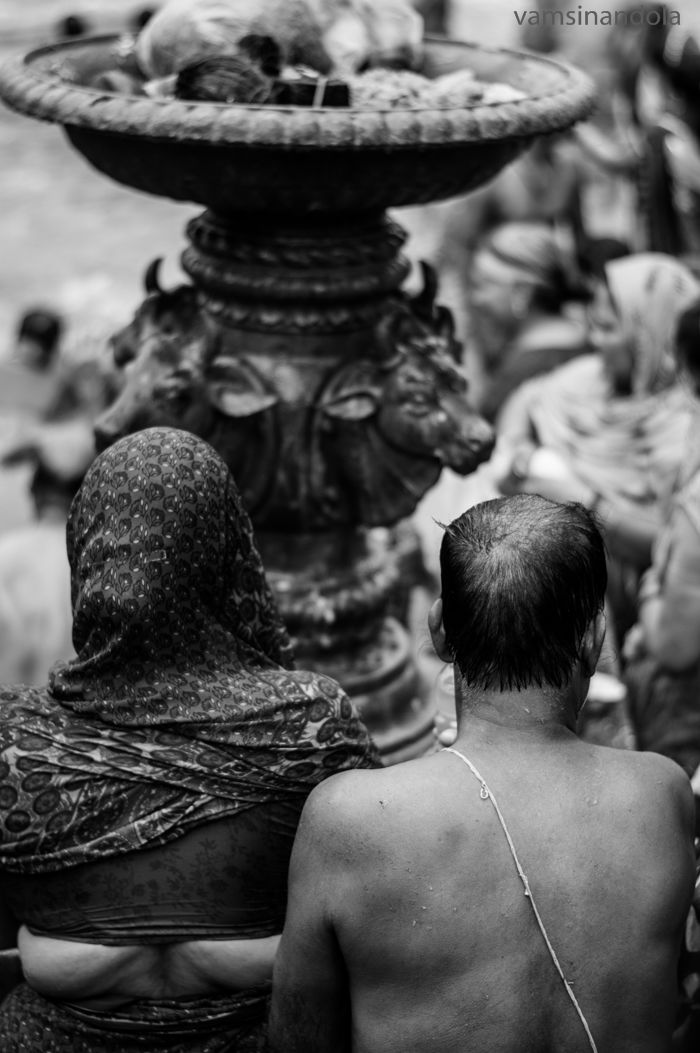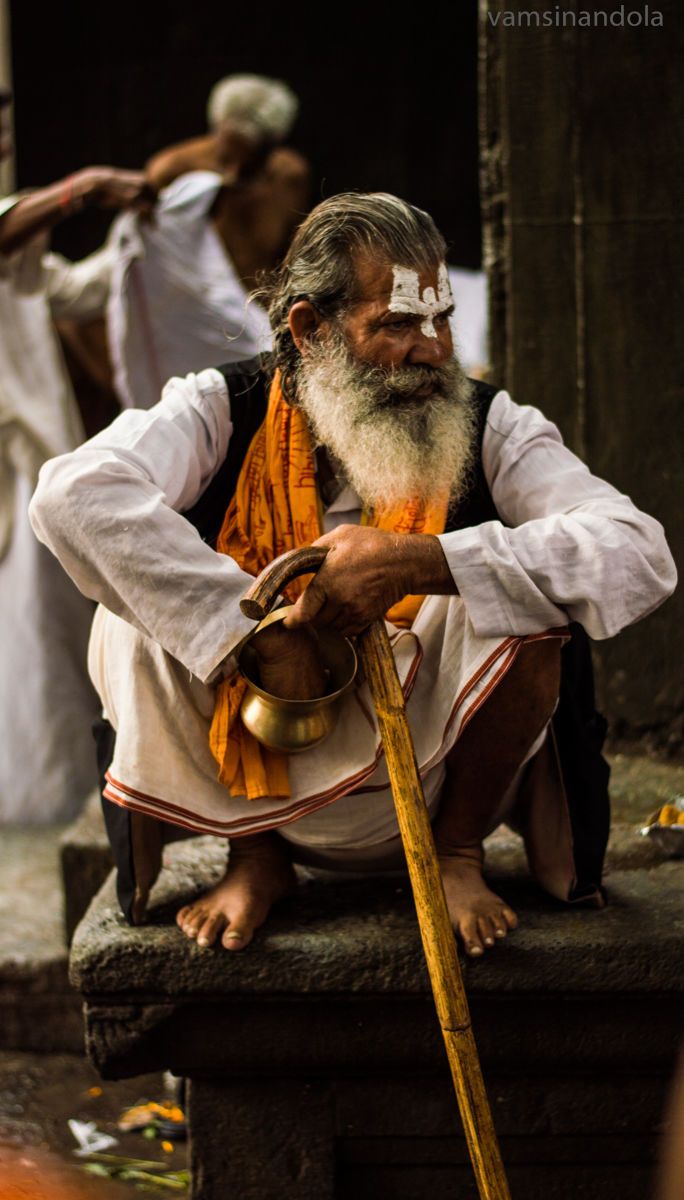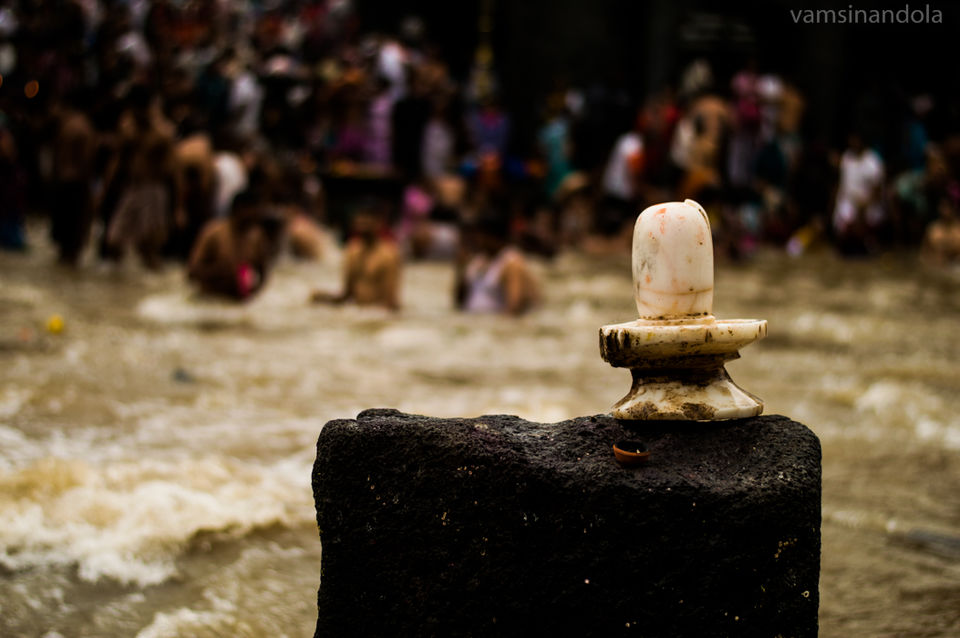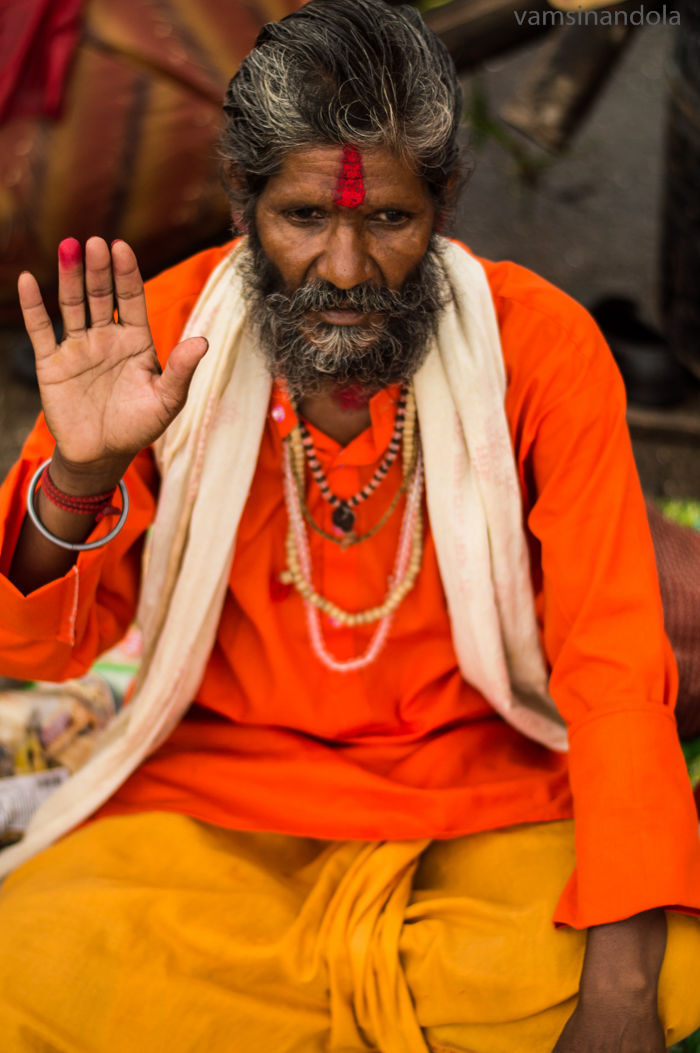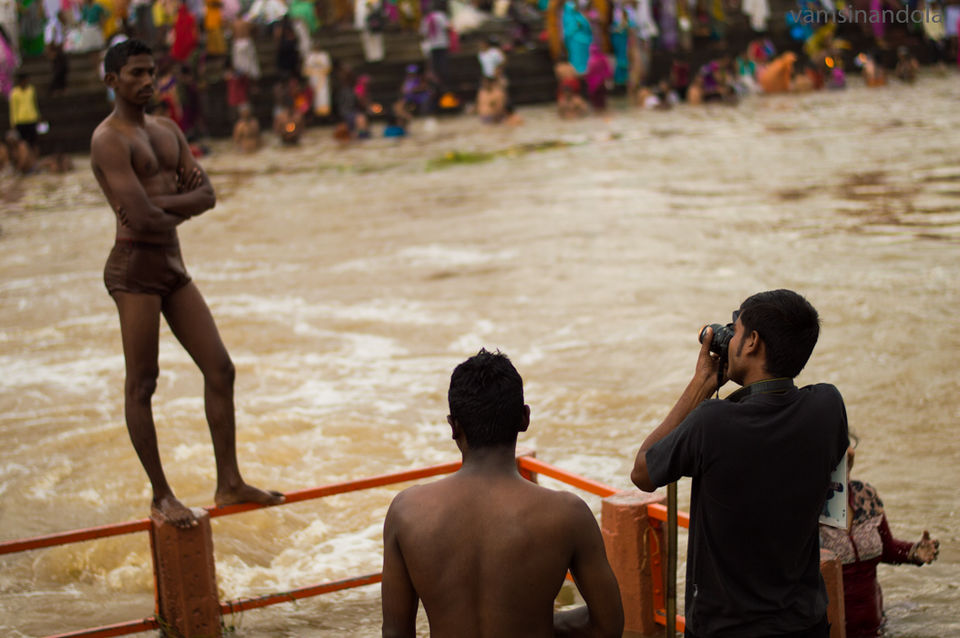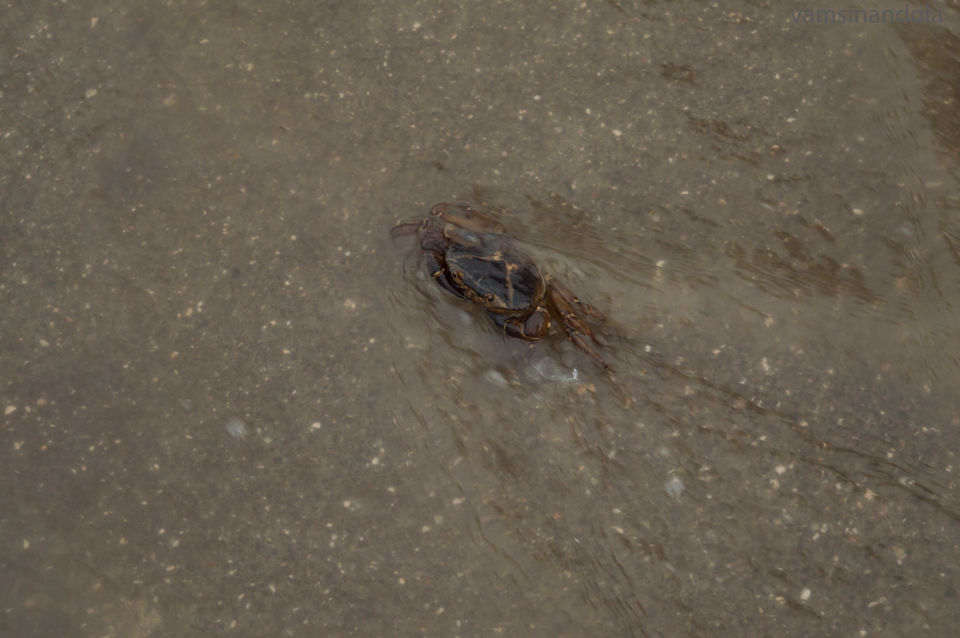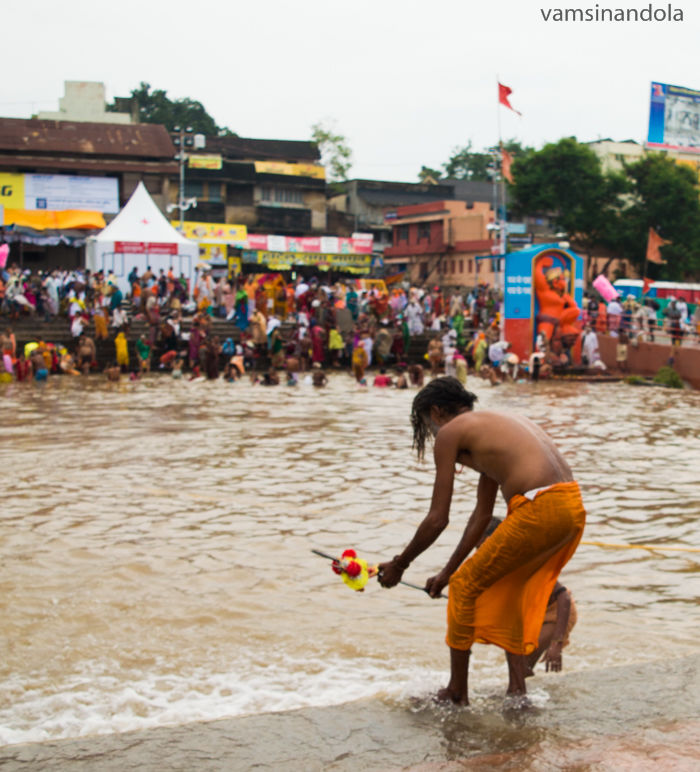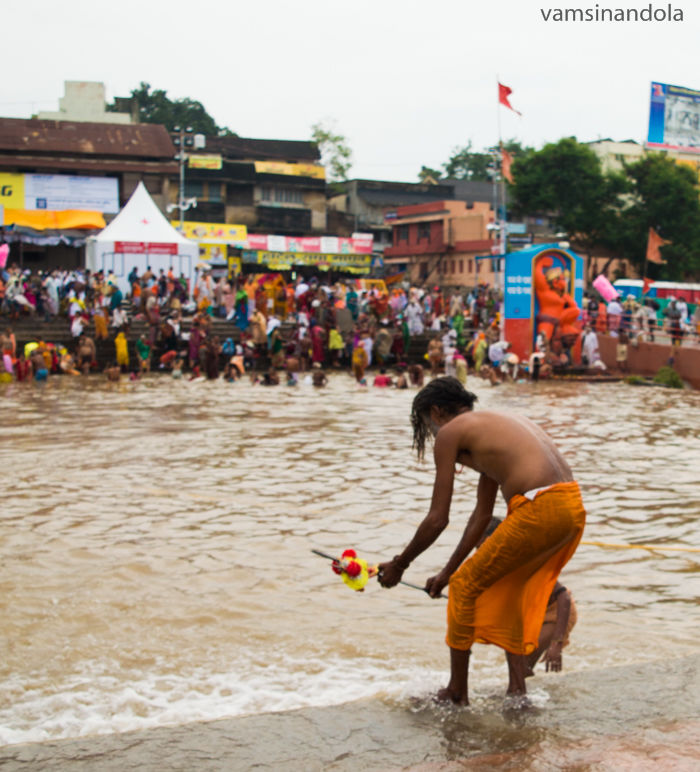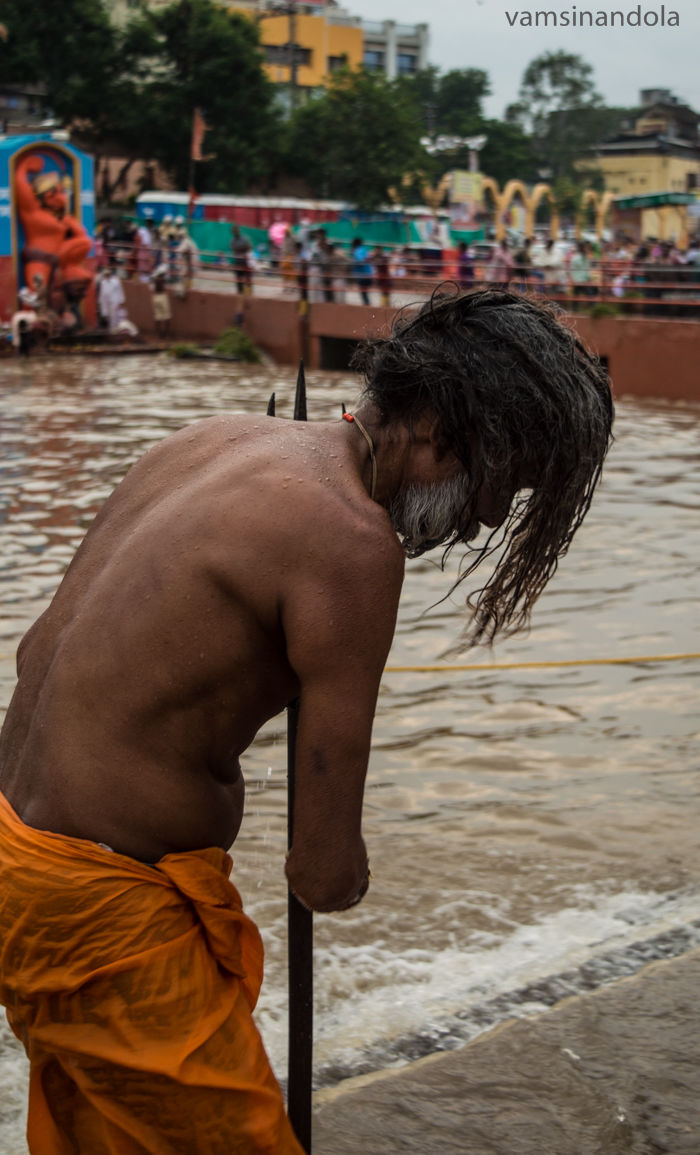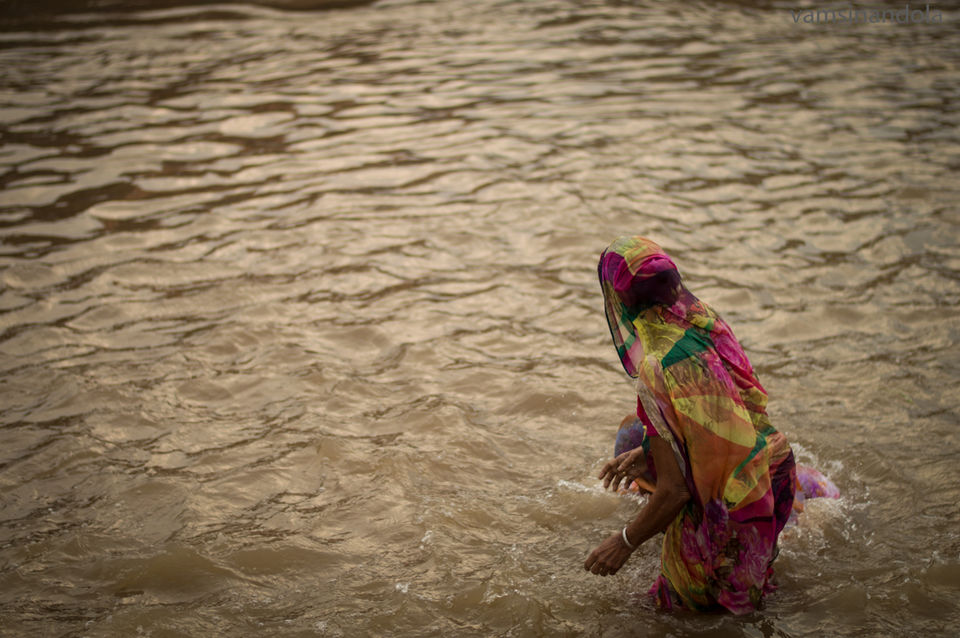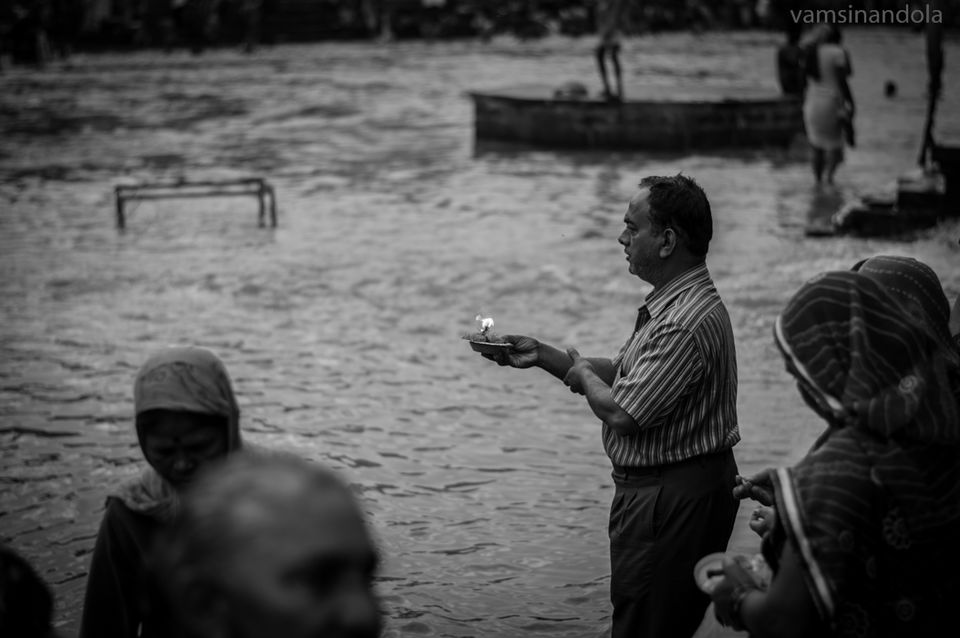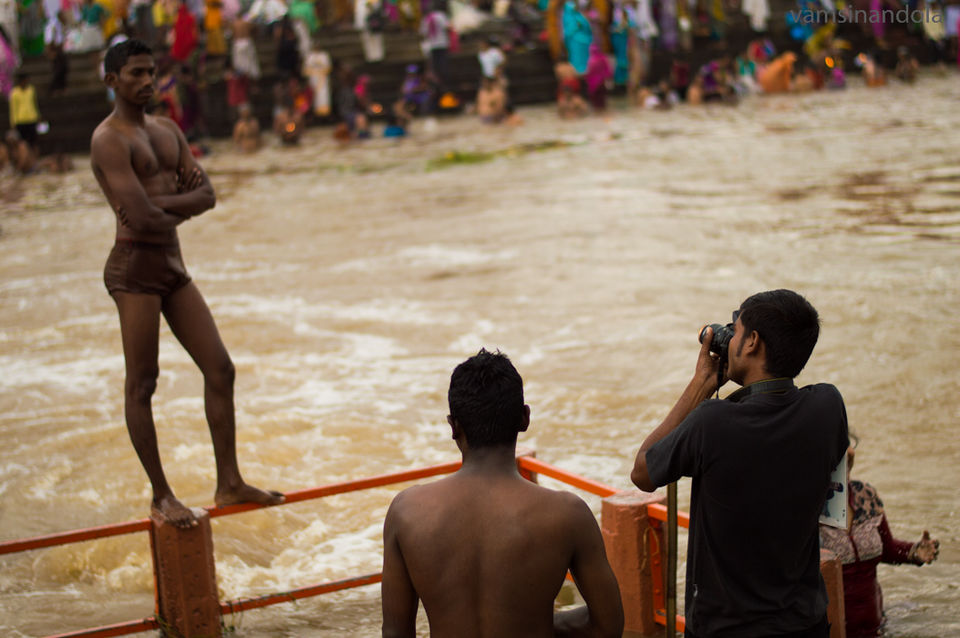 From
18th September,2015.
3 pm.
"The train is from Mumbai Central, I will meet you there in platform #1 from where our train will depart to Nashik by 4.35 pm." said Monika. My companion for the journey who was coming with her mum.
I left from my brothers house in Andheri west to Mumbai central via a local train. Monika had arranged for the tickets and we were to meet directly at the station to catch the train.
4.10 PM.
I reached Mumbai central, and on the platform stood Shatapdi express bound for Delhi. I asked a nearby help desk and they informed me that the train is actually from Mumbai CST and there are no trains from Mumbai Central to Nashik.
I called up Monika and told her that to check what the ticket said the boarding point was, and she confirmed that it was from Mumbai CST and not Mumbai central.
4.15 PM.
Psyched, I ran to get a local to Chruchgate station and at the same time told Monika to get outside Chruchgate station, take a cab and wait for me.
4.25 PM.
Upon reaching Chruchgate, I found her and her mum waiting outside with a cab and we rushed to CST. Our train was to leave in 10 mins from platform #8, so we instructed the driver to drop at an entrance which was closest to the platform. He said, the back entrance would be the closest and we thought he knew what he was talking about.
Like in the movies, there was yet another twist in the story. 
4.30 PM.
The moment he dropped us, and collected the fare, his tyres squealed and he was out of our sight in a jiffy. Not suspicious at that time, we entered the station and to our horror found that we were on platform #19. With 5 mins left for the train and over 11 platforms to cross, I almost gave up on this journey. So I ran as fast as I could and I was followed by Monika and her mum in a marathon run across 11 platforms.
4.35 PM.
Somehow huffing and puffing, we made it and the moment we stepped on the train it started moving. Considering ourselves a bit lucky we were finally on the right train and on the right platform, heading in the right direction.
I told Monika that hereon I will plan the trips and she just has to follow instructions and when asked upon to give suggestions. She was in no position to negotiate. 
Once we got our breath back, we settled ourselves in our seats and were ready to take in the ride and kill time.
But what we did not expect was a beautiful train ride through the most beautiful landscape I have seen while travelling on a train. The climate was heavenly, it started drizzling when we were travelling across Mumbai. And the moment we left Mumbai landscape and entered the tunnels, the scenery changed dramatically. 
6.00 PM.
Green mountains, covered with a silky mist, and a breath of fresh air, made me realize that this journey presented us with a magnificent gift for all our troubles in catching the train. The beautiful view of the Nature itself. 
I have heard people say the monsoon in and around Mumbai is mesmerizing. And it certainly lived up to its hype.
9.15 PM.
We reached Nashik , the station was crowded with the pilgrims and people sleeping on the platform made it really difficult to navigate and get out to catch a cab, and head to the homestay we had booked via Airbnb.
9.30 PM.
It was a good space of a very kind couple not too far away from the Khumb. We had dinner and it was lights out.
19th September, 2015.
5.45 AM.
The plan was to wake up early in the morning and head to the Khumb at around 5 am. And as plans always pan out, we left for the Khumb by around 6.30 am.
6.45 AM.
It was cold, rainy day.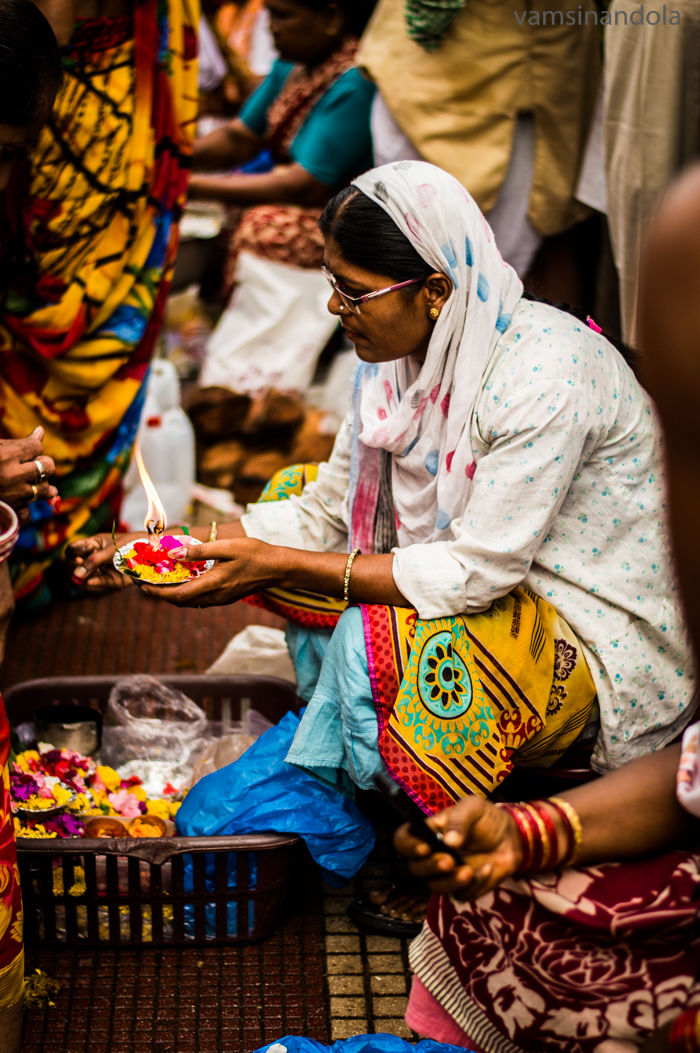 The river was freezing and I didn't have an extra pair of pants to change in case I got wet(which I did).
The kind couple had arranged for an auto to take us to the Khumb and show around the nearby temples and get back.
This was my first experience of the Khumb Mela and it was a memorable one. I have not seen so many people gathered in one place for a religious gathering. We went around the temple, had a skinny dip in the freezing river and clicked a few pics and got back to the homestay to dry up and pack for the train back home.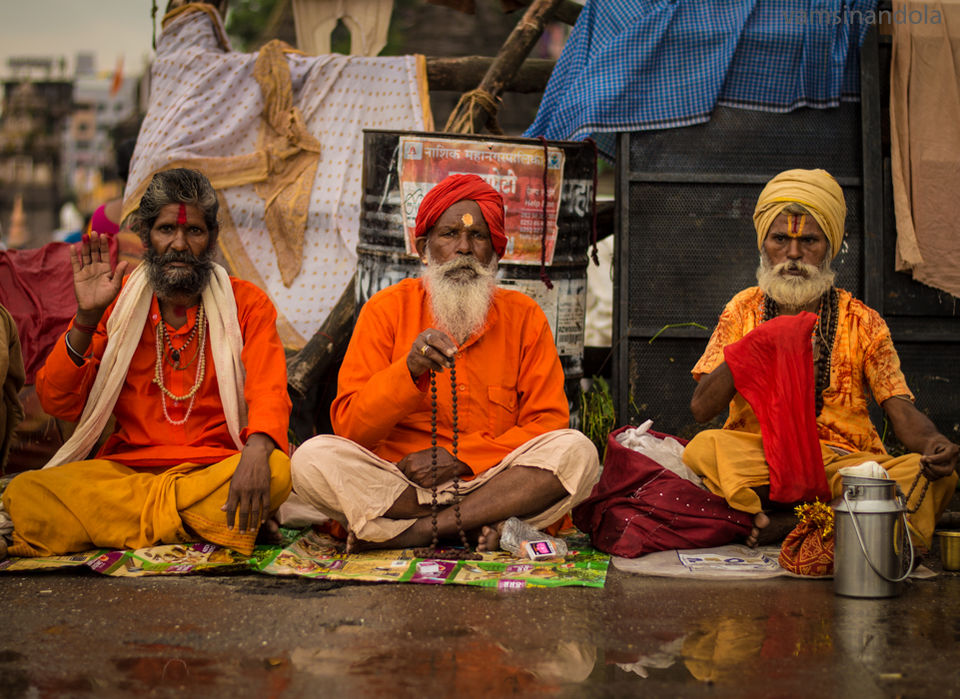 9.30 AM.
This was a very formal visit to the Khumb and there wasn't much time to explore the place and feel the vibrations of a city in a holy trance.
We packed and left for the station and again to our horror we found that our entrance was on the other side, 1.5 kms away from the spot we stood with the train due to leave by 10 am.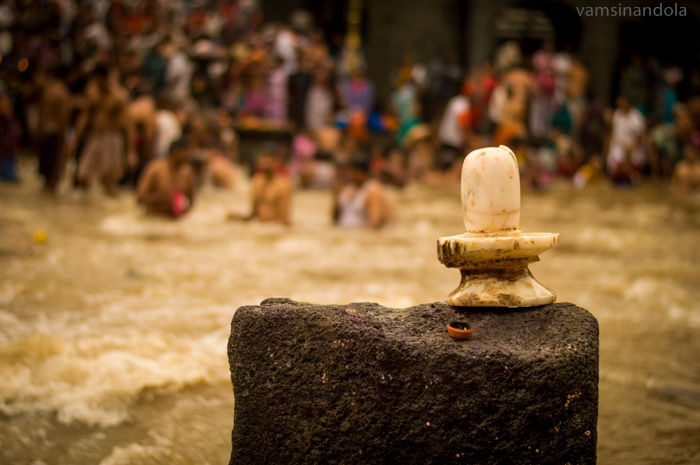 9.45 AM.
Cop: "This road is closed, take a detour" 
Me: "How far is it?"
Cop: "2 KMs"
Me: "....."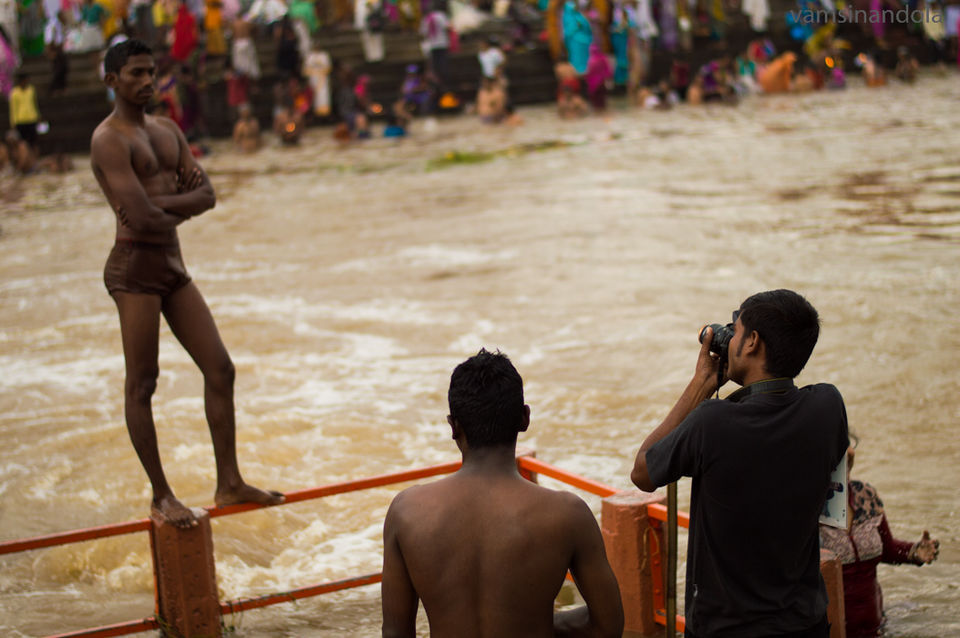 10.05 AM.
We took our bags again and ran to the station. We found an auto heading our way and asked him to drop us. We crossed over another 6 platforms this time and boarded a train that was headed to Mumbai. After talking to our co-passengers, we discovered we were on the wrong train.
Despite several setbacks and human error, my first visit to the Khumb taught me something.
If you want something, never give up.
I wanted to give up when we went to the wrong station to board the train, I could have given up when the taxi driver dropped us in the wrong platform. I could have given up in between the platforms, when I stopped to catch my breath, but I didn't.
I discovered that its not necessary to show your strengths all the time. Its sufficient to show when necessary.
It was an enlightening trip for me, hope to make more of the same.