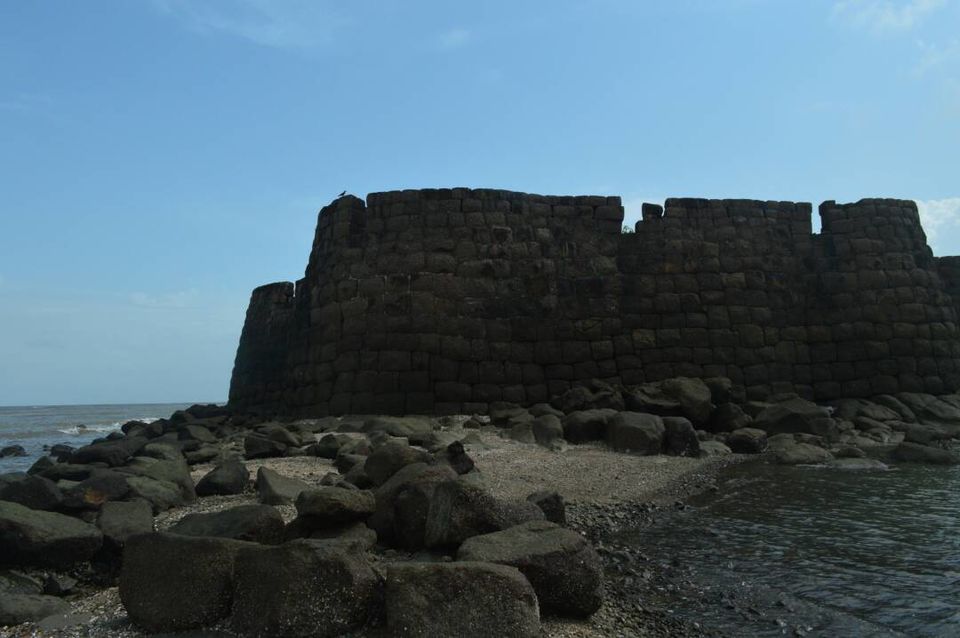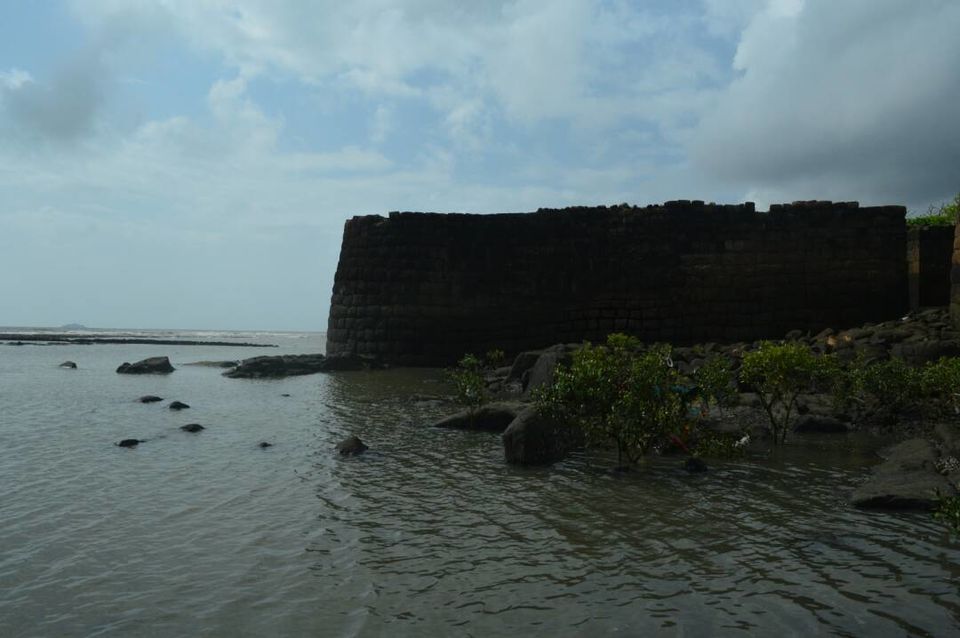 This trip is entirely a work of two friends, one red swift, and lots of road emotions. Readers are expected to kindly read the entire story. That is the whole purpose of publishing this trip.

So, at the end of this trip we both will be either declared hopeless, or super crazies who want nothing but roads and trips. It all started with my busy office days in Delhi. I wanted an off. Yes, an off. My definition of off is something different from enjoying Saturdays at the booze. I would not have counted on this amazing road trip other than my other crazy half, who is going to be an ugly and brave actor soon. My wishes are with you brother. Alibaug is a beach, and a little town 100 kilometer away from South Bombay. What makes me say this is because there are other ways of reaching this amazing place, popular one is taking the waterways from Gateway of India. One of my friend, if he is reading this will remember how we two made him almost miss his iconic Shaadi of I don't know who. Don't you remember Gateway of India Shailesh :D Anyway, i decided to take my wingman away from Bombay on a road trip. It was initially a super flop plan, but it happened. It was meant to be. I took a Zoom car, super dashing in the morning. It was red and superb. The only thing i do not want to repeat in Bombay is to wait for a boy in middle of the road sitting in a car, with no music on. The friend was supposed to come on time, actually that was where we two expected normal things to happen. But it didn't. He didn't make it on time. But it was worth it, as the rains were pouring and weather was calling us to the Alibaug !
Road trip from Mumbai to Alibaug is very appealing, you get to see trees, valleys and most amazing of all, it is attached to the Mumbai-Goa highway. Yes, you get the feel.

We halted at a random dhaba, because Dhabas fill us with delicious food for the trip. Lucky were we two that we got rain on the way, and the road trip became more enthusiastic. We reached to Alibaug in about 3 hours, and there is a reason why we reached so late. C'mon. Two guys on a road trip and with a weather like that, who wouldn't want to stop at random places to capture the nature.
My genuine purpose for bringing this friend to the road trip was to make him believe that Mumbai highways are our ways :D. Alibaug is a good place to visit, especially in amazing season like this. It has Kolaba fort nearby right in front of it, We went to Kolaba fort by crossing the sea, rest is history (We both can't narrate, it is super personal!) Kolaba fort houses scenic surroundings, and it has temple, mosque inside it. It is said that Kolaba fort was built around early 17th century, which was captured by Shivaji Maharaj the great. This mystic fortress was a strategic place to launch weaponry to against british raids.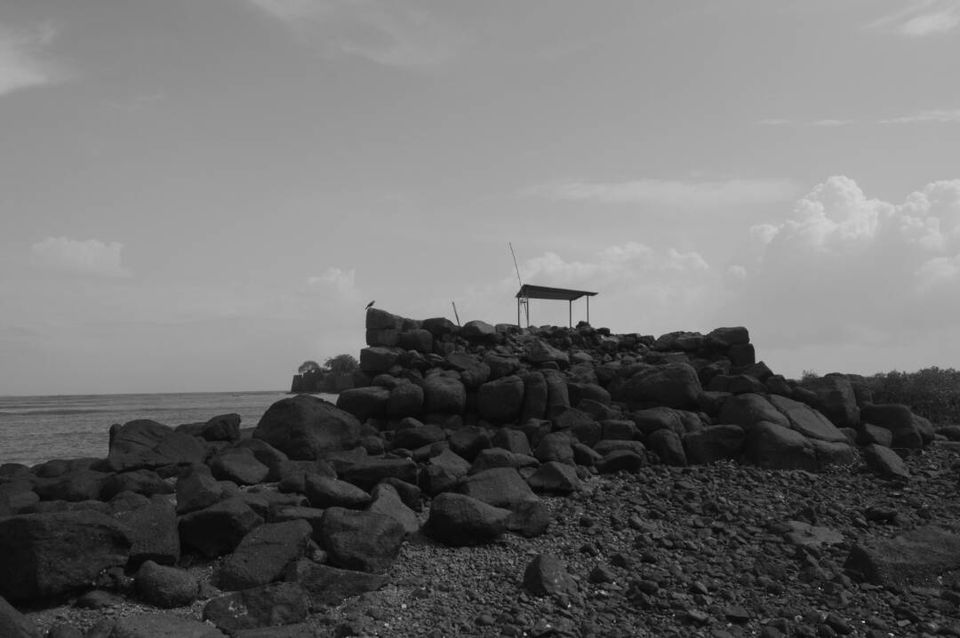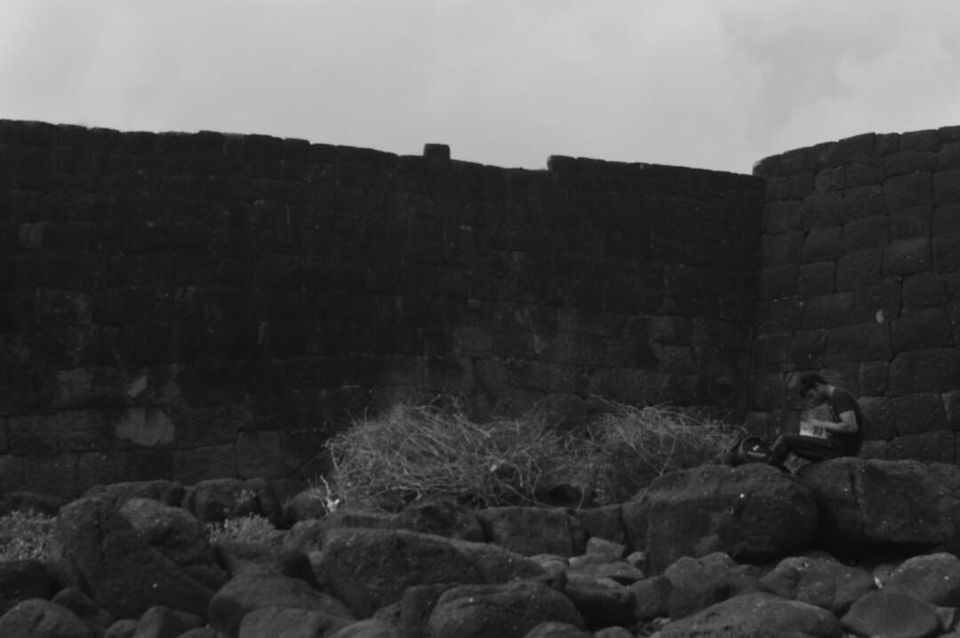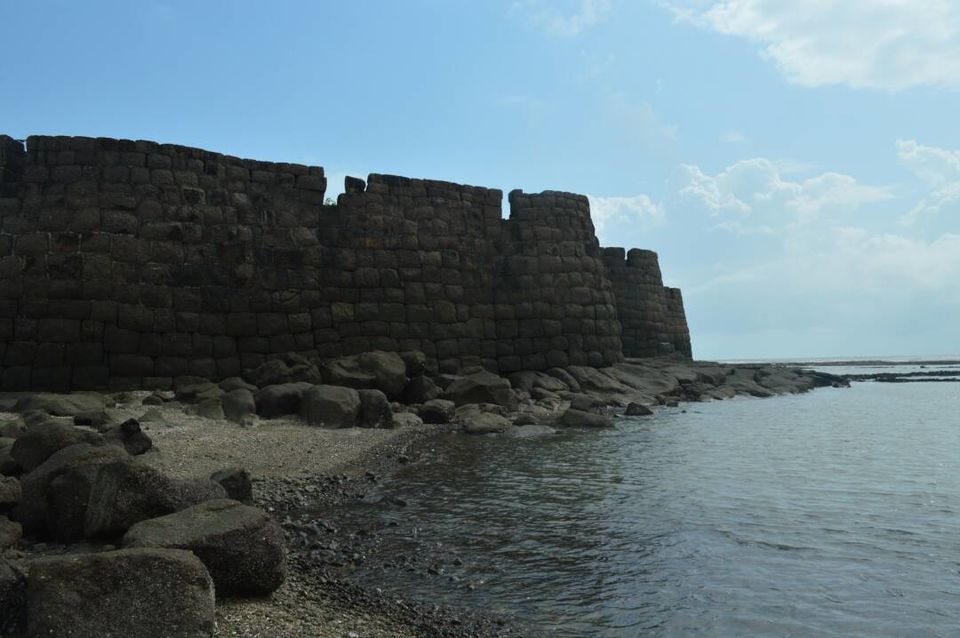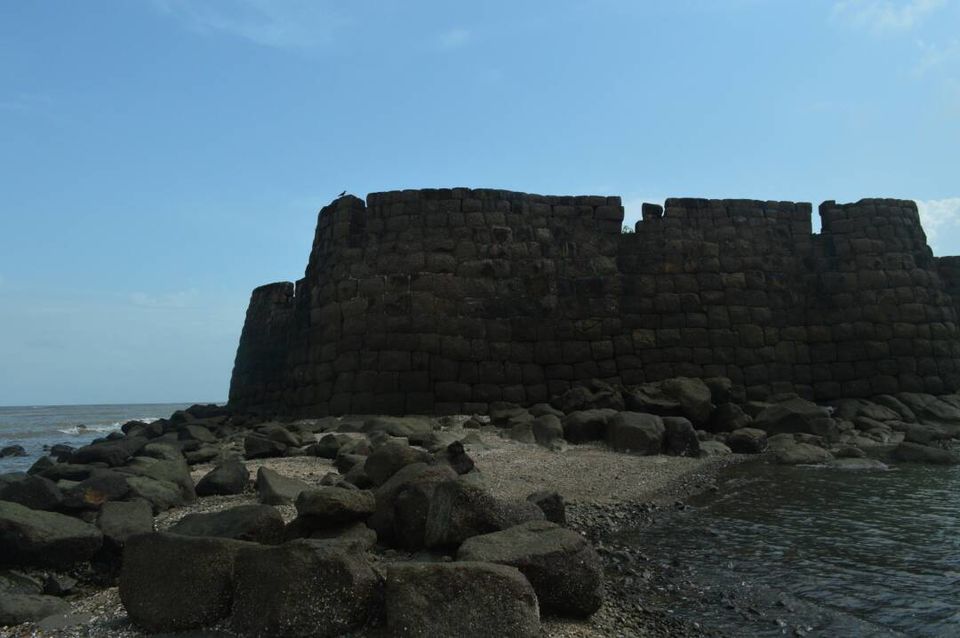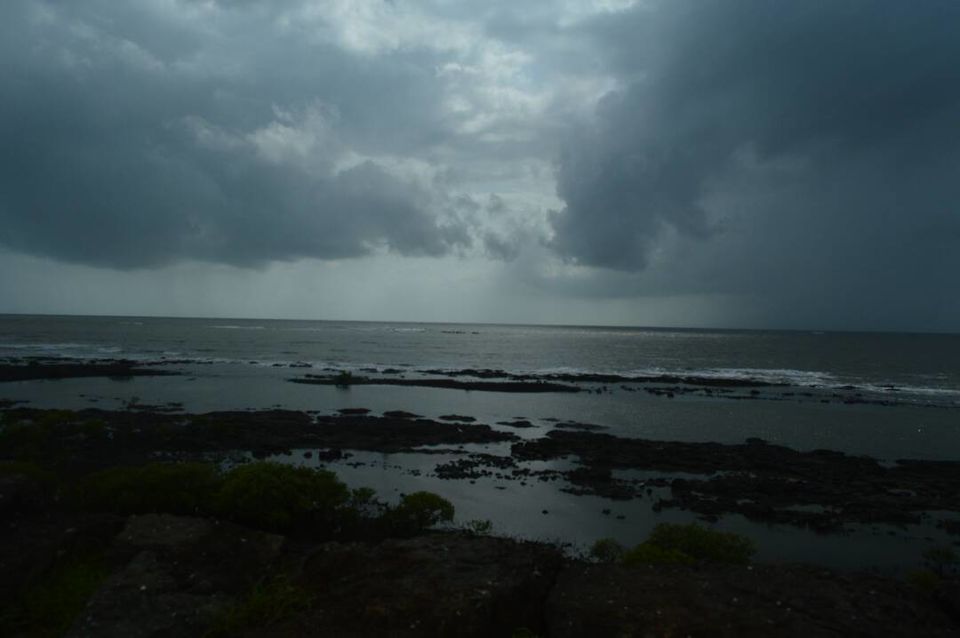 As you all can see, this mystic fort is truly a work of art and beauty. It was a very enthralling road trip to the fort. One thing that i would like to mention is that we did not know that this fort is going to come up near the Alibaug beach. Our plan was to just chill at the beach and return. We both were excited to visit this fort, which was surrounded by the little depth of water. We both looked at each other, and without speaking; an anonymous decision was made ! Sea depth was walk able, and we enjoyed the walk. We both had i don't know what all foods, but i remember everything was delicious! We both also interacted with the local people, because we both had become popular around the Alibaug beach region for our water walk and adventure :P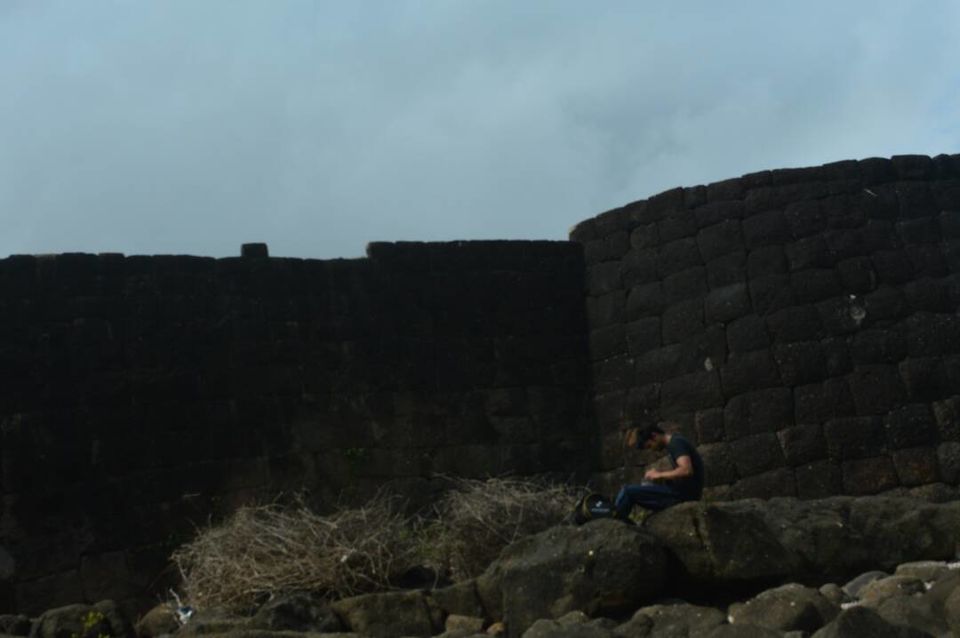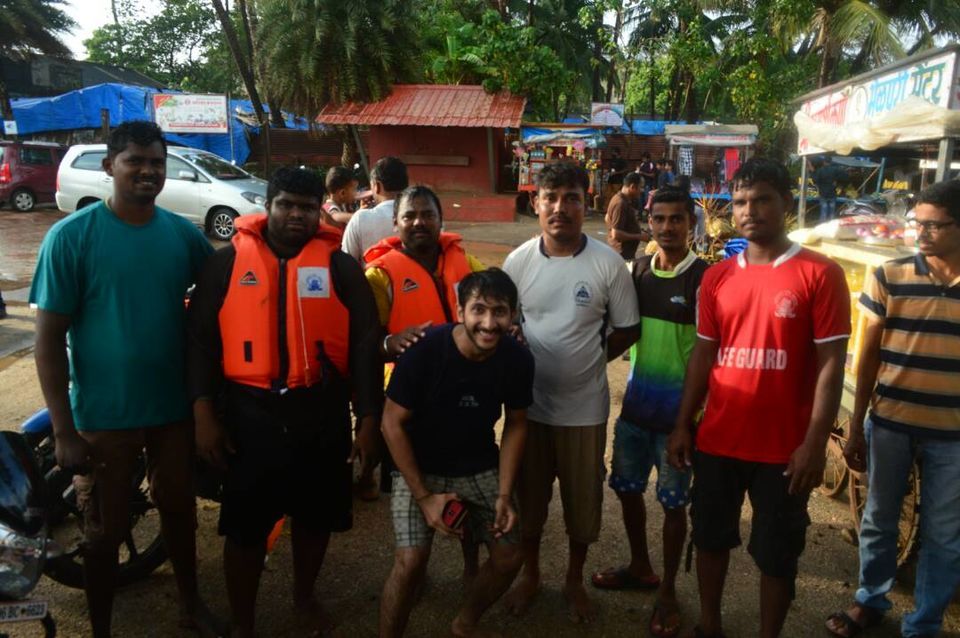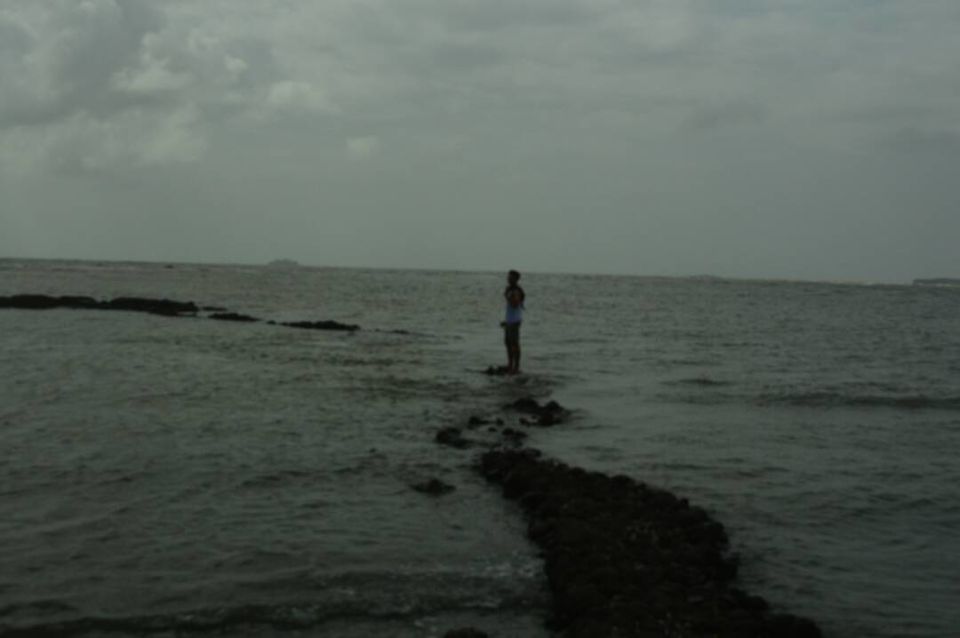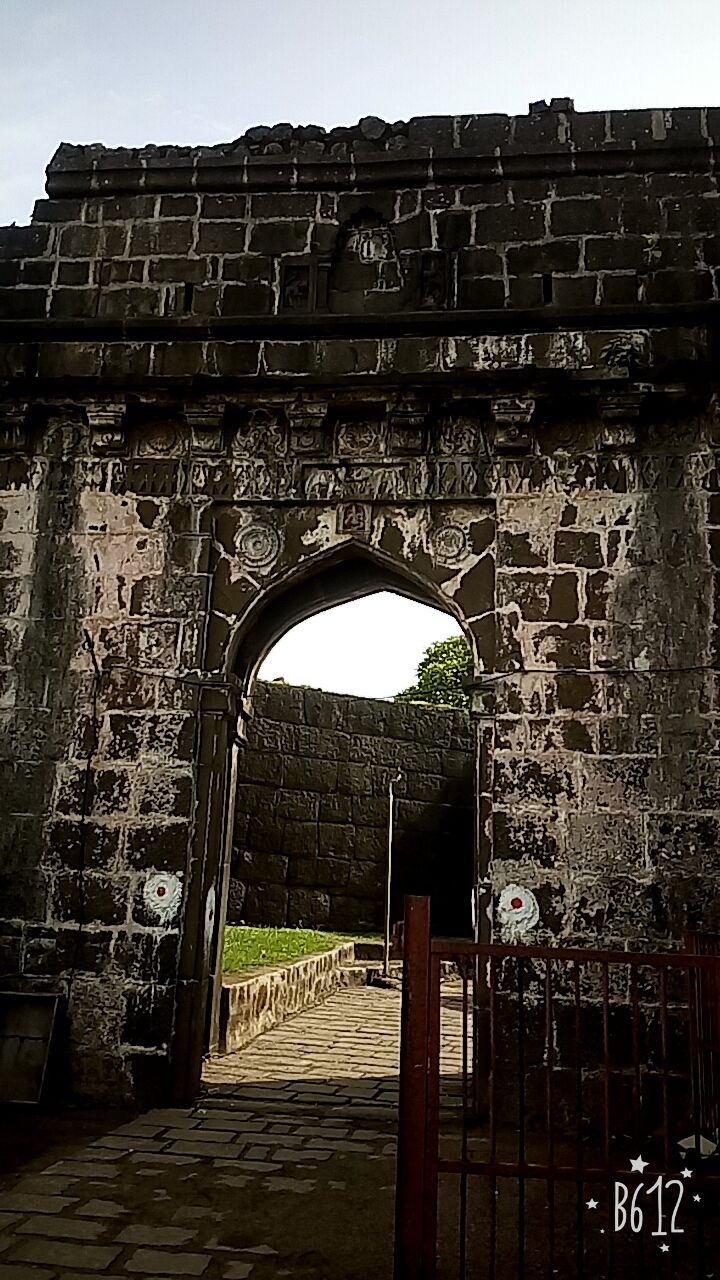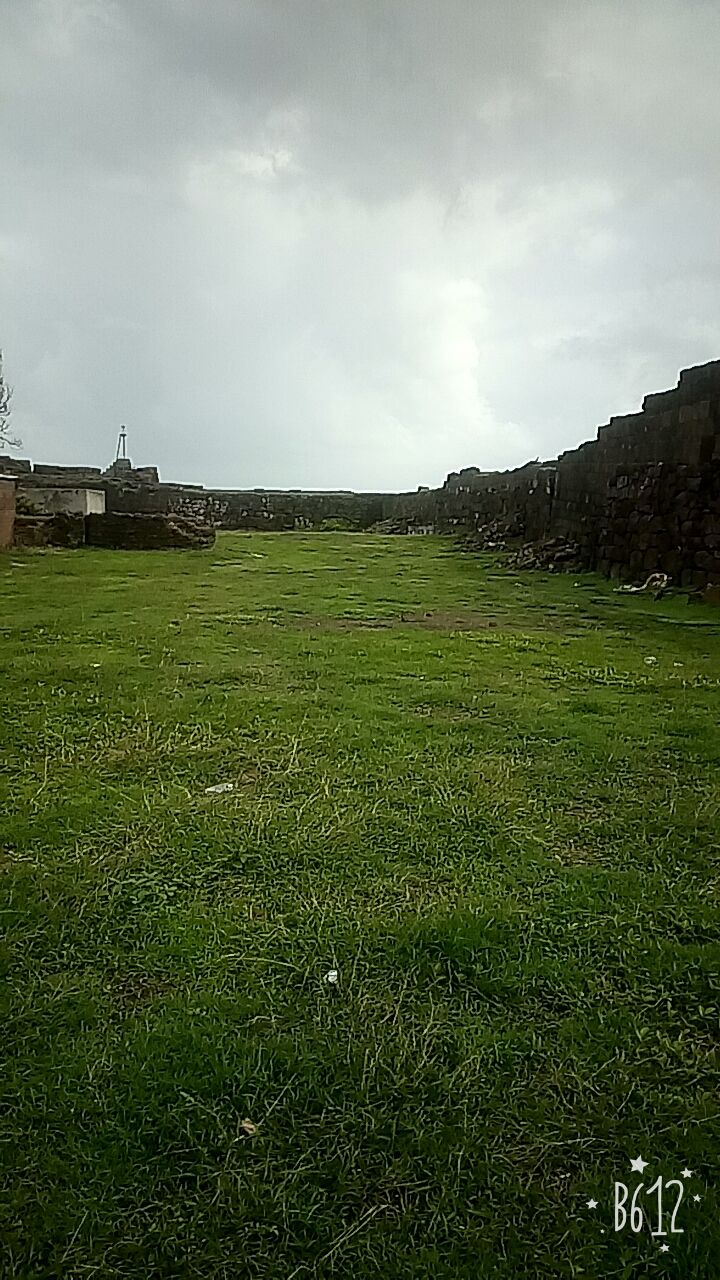 Friends, in life you have to bring a friend with whom you can go on a crazy trip so that you can share the amazing and trippy rides with the friend. This is one of that friend that i have. We go on random trips, to witness crazy kicking moments. This trip holds an importance to both our lives, And i really request to my friends in Delhi to come in and we all can go on next level road trip. We both wait for you all!