How about spending a weekend in Lakshman Jhula, Rishikesh, without much any itinerary to follow? Rishikesh experiences it's not so off "off session" during peak winter months. That being said I happen to be at Lakshman Jhula for my new years, solo; seeking a peaceful getaway.
If you are reading this you might have been to Rishikesh before but have you ever travelled to the place without any itinerary? Well, I did. I spent two days in the area without much on my list to be done, my mornings were spent sipping some strong coffee while I wrote my journal at Ganga View Cafe. I sat there till noon and then took a nice long stroll into the woods towards Neel Garh Waterfall.
I am not a big fan of attending religious ceremonies but sitting by the Ganga ghat to watch the sun set made me stay a bit longer to attend the aarti. It was peaceful, much needed in my case.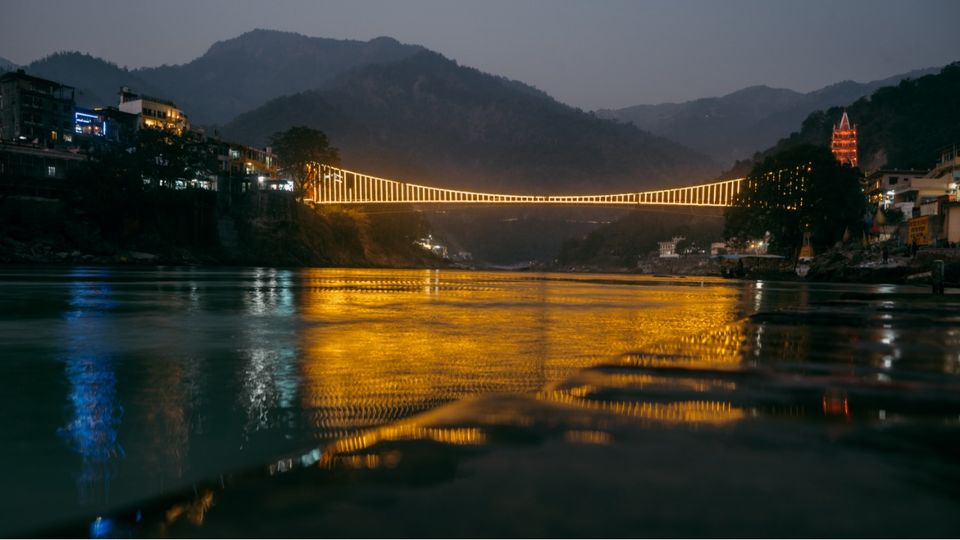 As the night fall upon me, I walked around in the main bazar and hoped few cafés to find myself at The Moon Dance Cafe with live music and okay food. After talking to few local and foreigners around I went back to my hotel early that night to spend last few hours of 2018 by myself.
Woke up early the other day and damn, it was nice and cold new day of 2019.