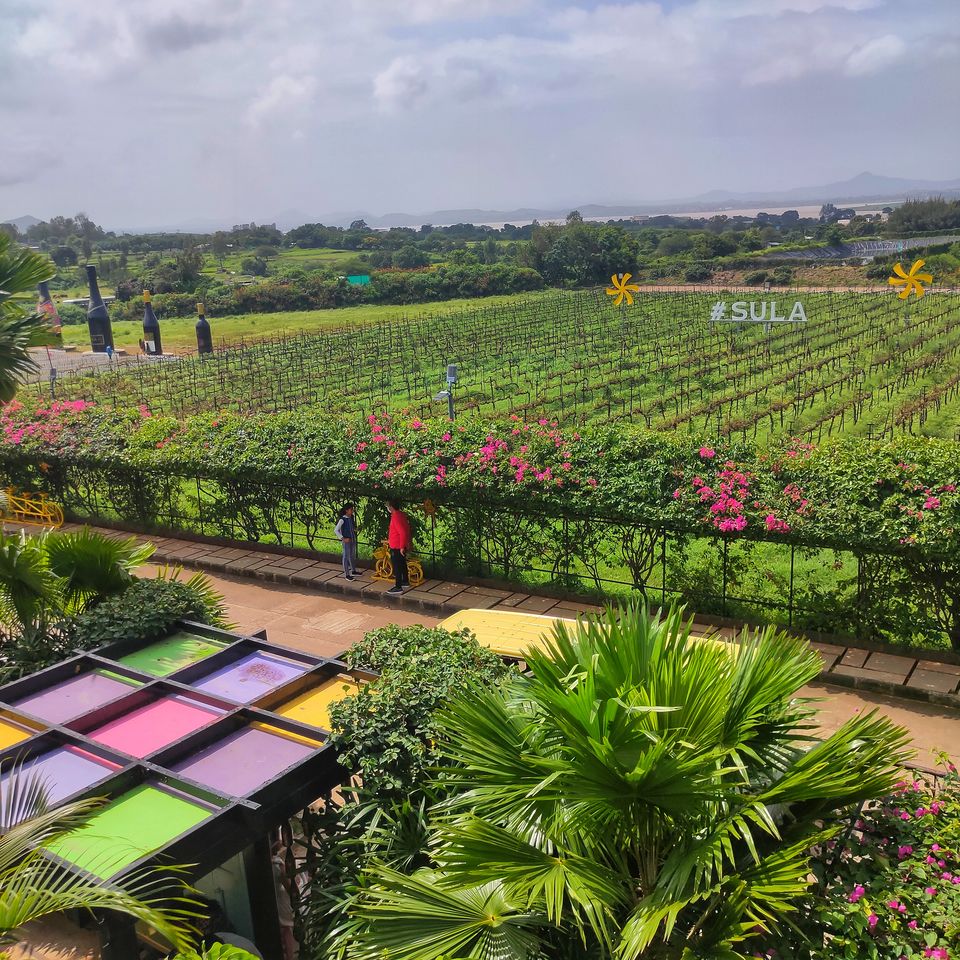 A little narration about the place before we proceed.
Sula is a vineyard located in Nashik. It is the biggest Vineyard in India where almost 80 percent of wine in India is manufactured.
I got a chance to visit Sula last month(August). And believe me, the place is incredible. If you want to make the most of Sula then the best time to visit is from January-March.
The entry fee is somewhere around 600 INR. Yes, it is that cheap. It covers so much more compared to what they charge you.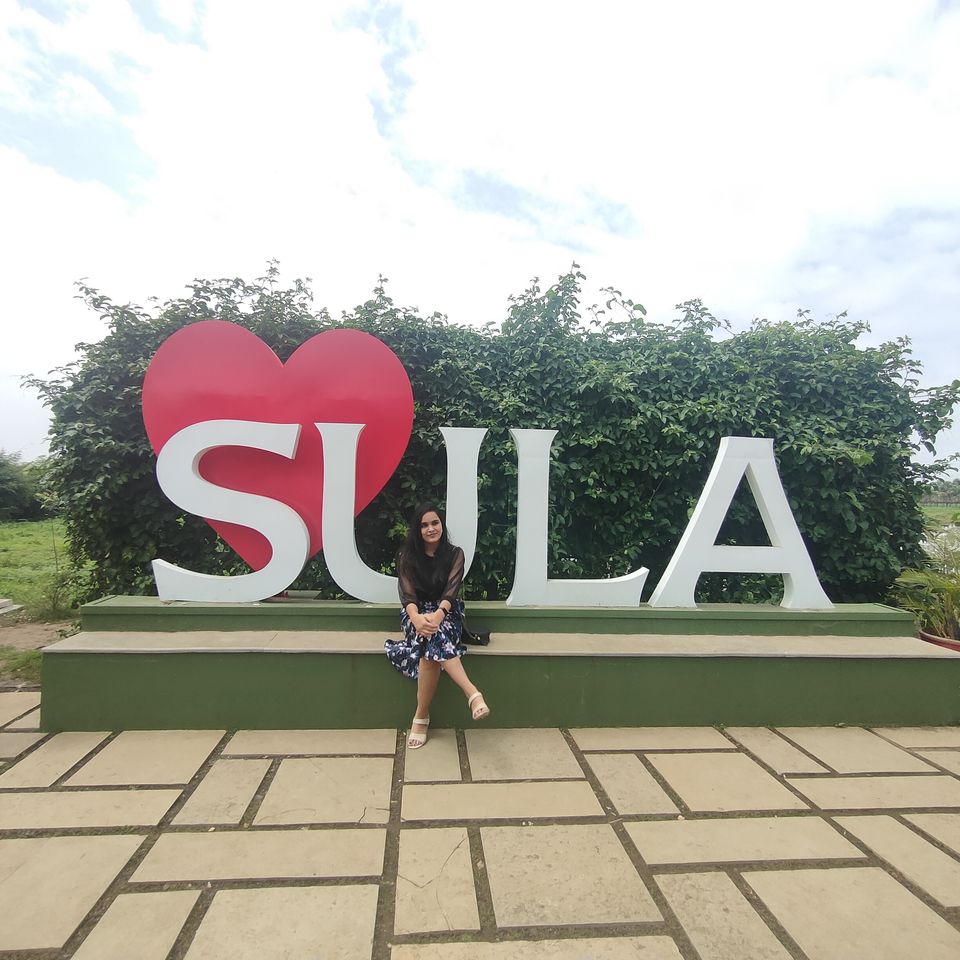 The entry fees include wine tasting, a tour of the insides of wine preparation. You can even go inside the storage rooms. There is so much that goes into the making of wine I wasn't aware of before. You can also explore their whole property and believe me you will love it. Every corner is picturesque.
If you haven't bought any food items with you, hey no worries!
The vineyards have a restaurant Sula Resort which serves almost every kind of food. We had some butter chicken, butter naan, and veg lasagna followed by a glass of Dindori. We were full enough to reach the point of satiety and headed to wine tasting.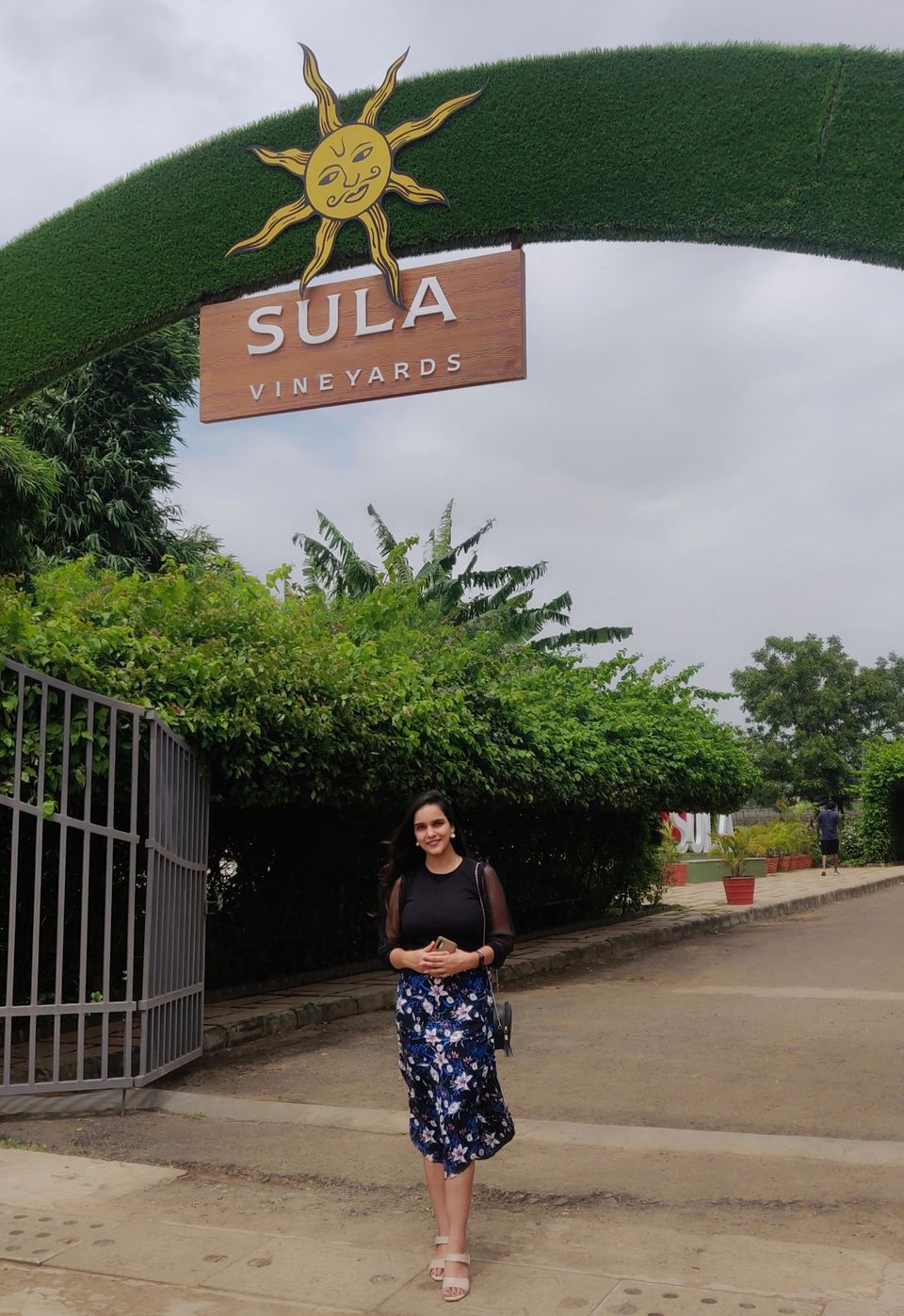 Wine Tasting: The wine tasting and tour is included as part of entry fees. There will be timings mentioned in the ticket and you need to reach the tasting room during that time. The timings are decided based on how many people they can accommodate at once which is usually around 20 people. They will give a bit of history about the place and how the Sula Vineyard was formed. They will also give you a tour inside the factory where you can see large containers with wines stored in them. After the winemaking is finished, it is stored within oak woods which are quite expensive and they are stored in AC rooms from which they are exported to places. The experience was quite rich. Although we went off-season the tour guide mentioned that the room smells alcoholic and hence if you are visiting on the season, refrain from taking kids there.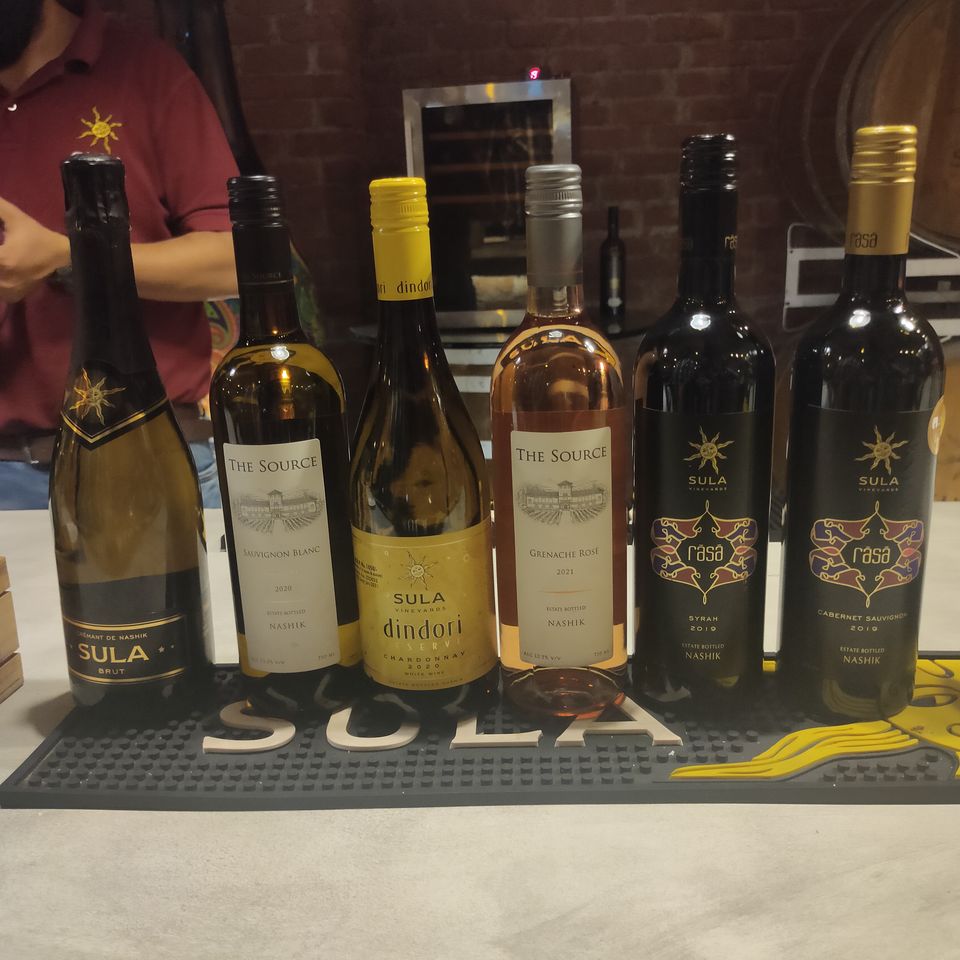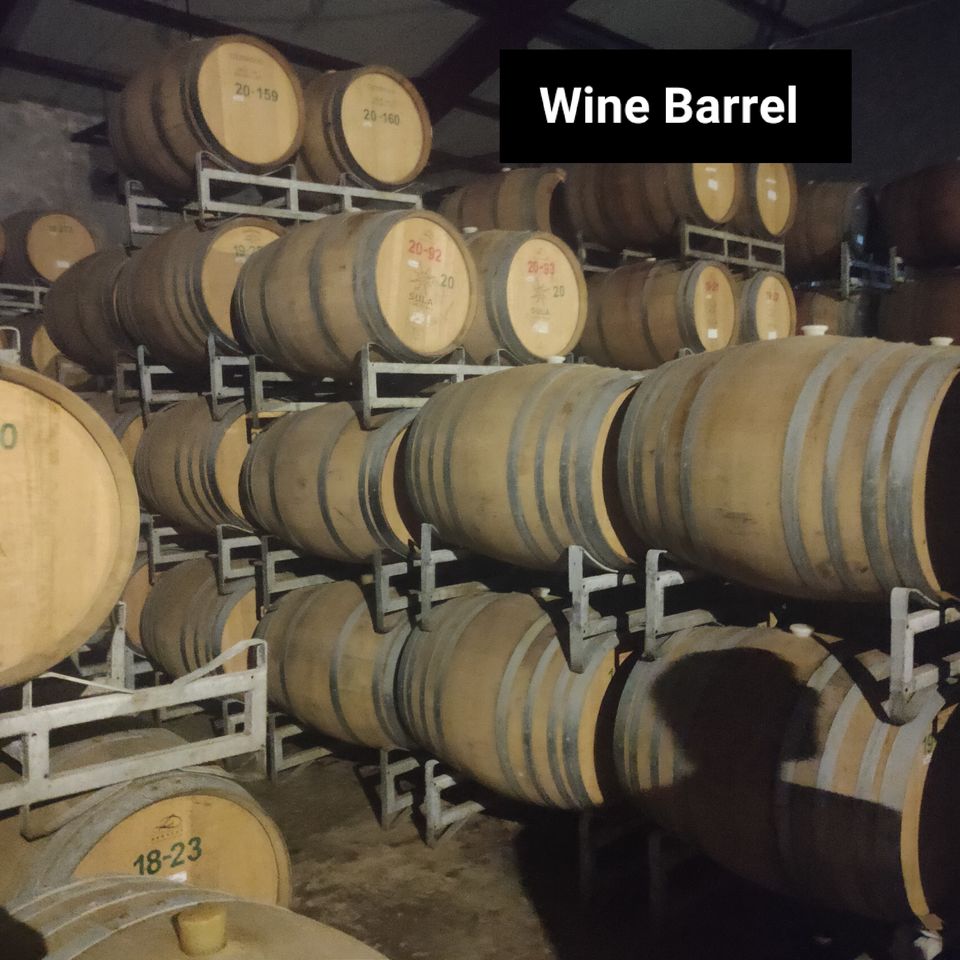 After the tour is completed, you will be taken to the wine tasting room. There were six types of wine. They will guide with each type and even things like how to hold a glass and take a sip, whether swirling is required or not.
The vibes were high with some sound music. It was a soothing experience.
Notes:
1. Try to visit early. The parkings are quite full always and even though we visited during covid, still there were huge crowds.
2. Plan to travel during Jan-March, you will be able to enjoy the wine stomping as well.
3. The campus is hugeee, wear comfortable sandals, shoes whatever is comfortable.
4. Inside the property, they have a small shopping store where you can buy key chains, shirts, wine chocolates, stemware and a lot of other things as well.
5. They have there own store where you can even buy wine as well. they aren't very cheap but they have rich taste.