Situated at a distance of 150 km from Bangalore, Mysore is almost like its twin city. The ancient capital of the kingdom of Mysore is neighbour to the modern capital, and if you have set foot in Bangalore then you must visit Mysore.
Such were my thoughts on a weekend in Bangalore, when my roommate and I wondering if we could squeeze in a trip to Mysore in a day. Since we had not planned in advance, we could not get a car before 10 AM and we could not visit Srirangapatna, the capital city under the rule of Tipu Sultan
At about 12.30 PM, we reached our first destination in Mysore- St. Philomena's Church. When we went inside, a wedding was going on inside the Church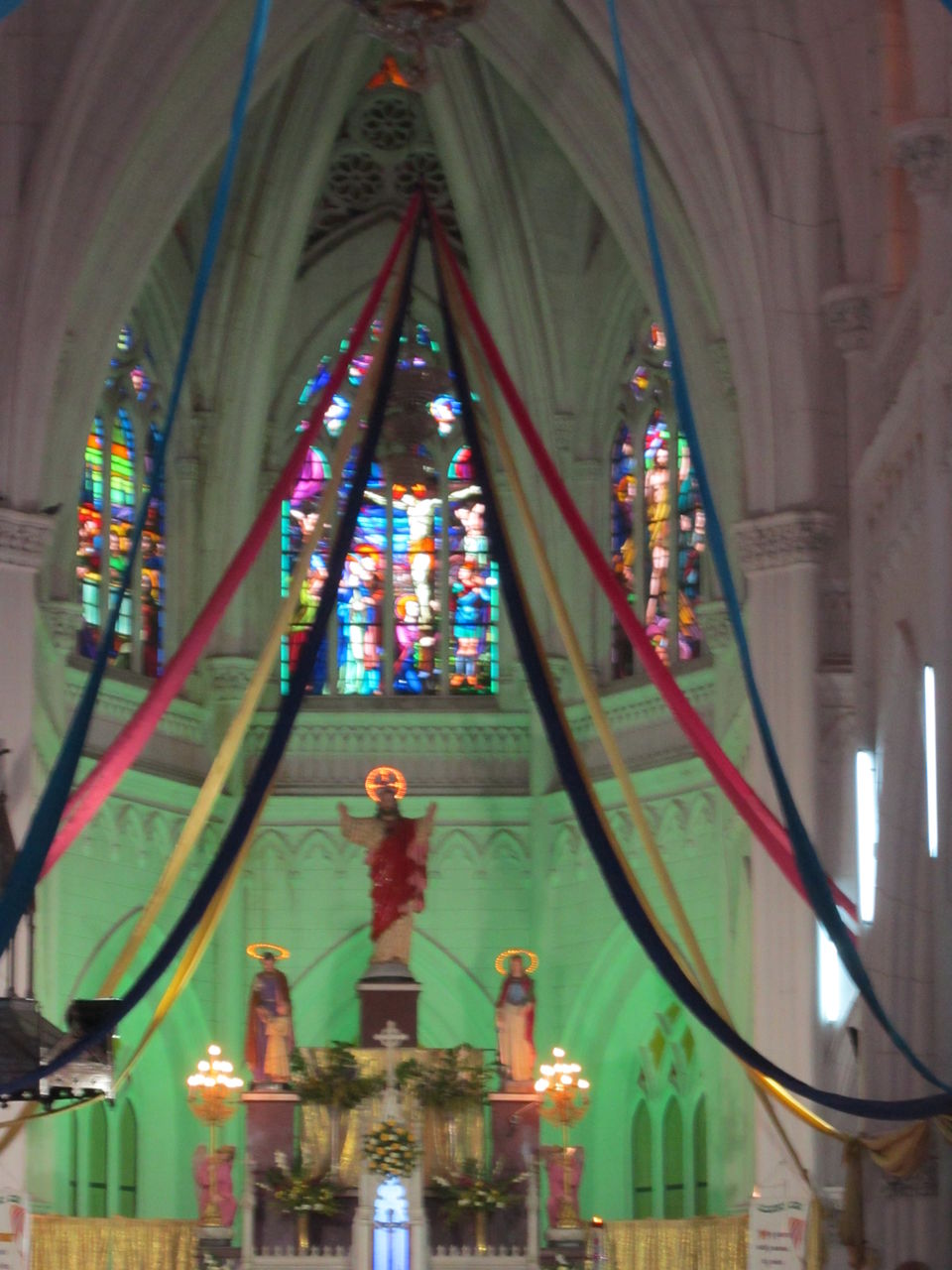 After this, we had lunch and around 1.30 PM we proceeded for the highlight of the trip-the Mysore Palace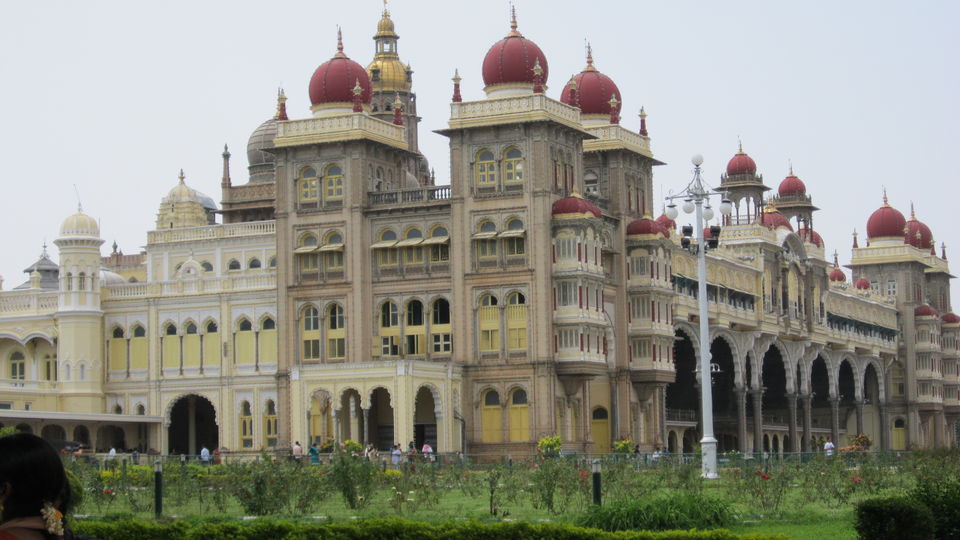 Cameras are not allowed inside the palace, but people surreptitiously clicked pics with their smartphones. The trail is clearly marked and takes about 2 hours to cover the entire palace.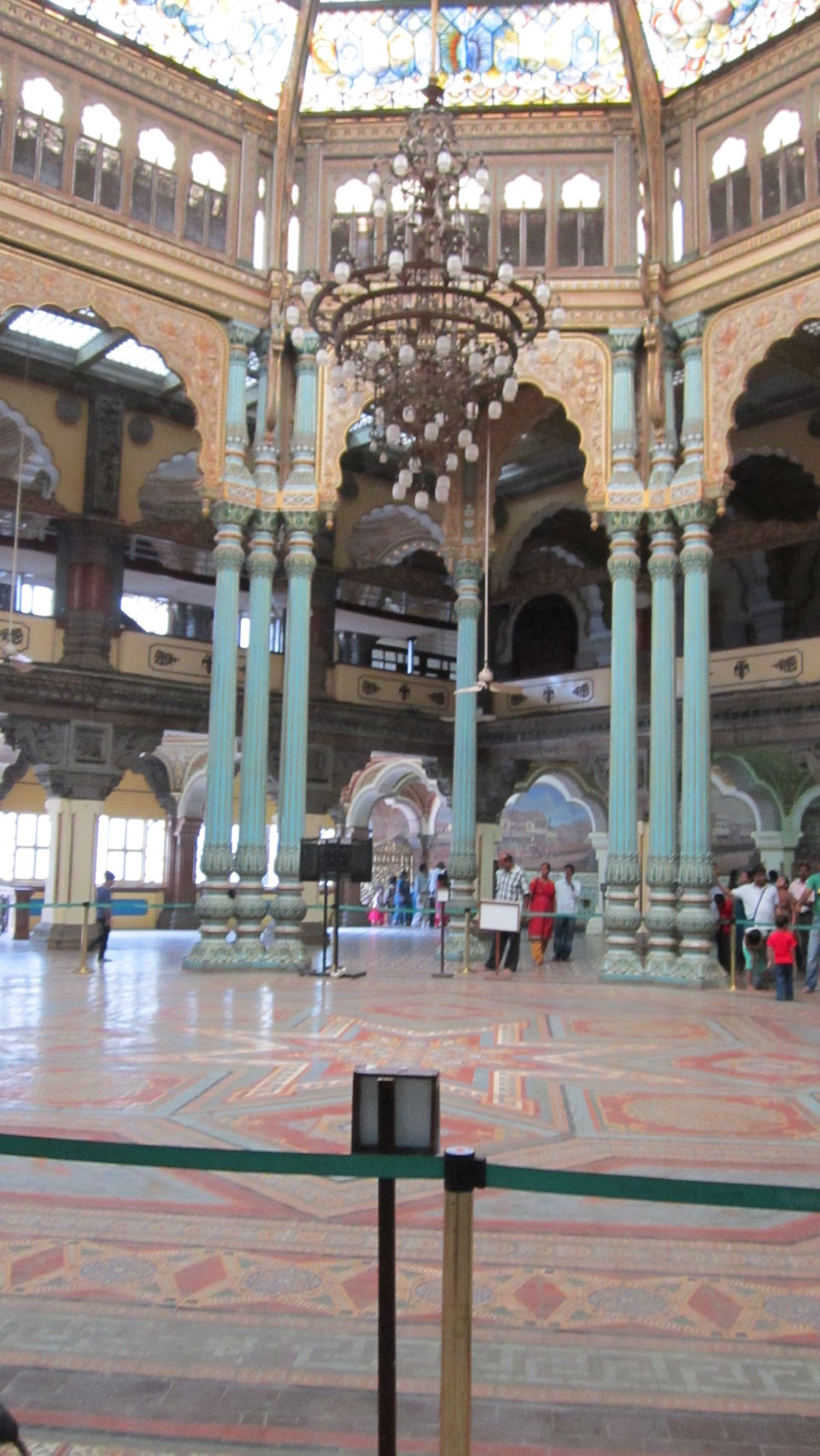 Our next stop was Chamundi Temples situated on the neighbouring Chamundi Hills. As we were ascending towards the temple, we got an amazing view of the city.
Finally we reached Chamundi Mata temple and after paying our respects to God, we reached Mysore Palace once more to wait for it to be lit up. At that time, it was lit up for an hour between 7PM to 8 PM on weekends only.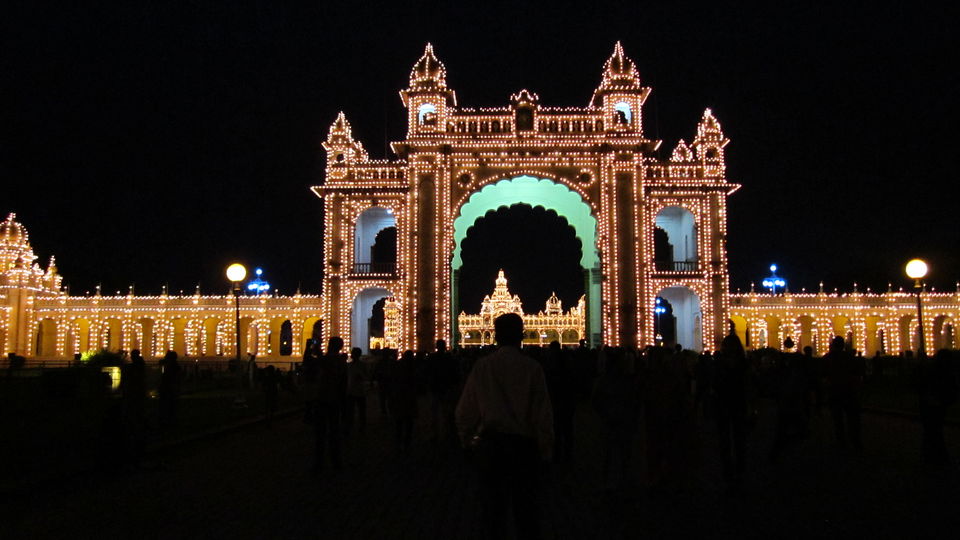 Just before the palace was lit, there was a hush and suddenly, the palace looked so grand, lit up beautifully!
For about 5 mins, we admired its beauty and then hopped inside the car to our final destination- Brindavan Gardens, which is built adjacent to the Krishnaraj Sagar Dam on the Kaveri River. By the time we reached, the musical fountain show was almost over. We got to see the final twenty minutes of the show. Of course, our driver was not very keen on us to visit Brindavan Gardens after witnessing the lighting of the Mysore Palace, citing lack of time, but we just managed it
Finally we left Brindavan Gardens around 9 PM and reached Bangalore at about 11.30 PM. I do wish we had more than 1 day to explore this beautiful city.... but it was a memorable day!