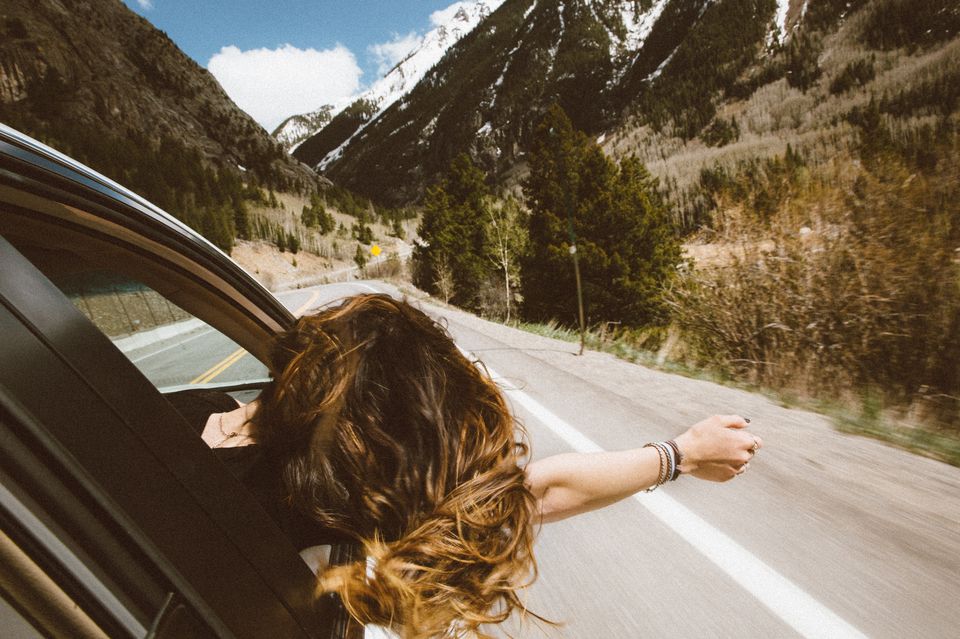 If you are someone who loves the idea of travelling places, you might already know how transformative travel is. Apart from the places you see and things you do, your experiences also get shaped by the kind of people you meet during your journeys. And that's exactly what happened when I last travelled solo to Spiti Valley where I came across an interesting couple from a popular metropolitan city in the north India.
Meeting strangers on a solo trip always seemed an exciting prospect to me. After all, who doesn't like a bit of company! But only after I had spent 24 hours with that traveller couple who spoke at length about eco-friendly travels did I get to know how oblivious this world is to the concept of travelling responsibly. So here I am, paying it forward and sharing my experience of a day in the lives of irresponsible travellers whose multiple manifestations of ignorance and pretence left me dumbfounded.
Problem of plastic
"How can they even do such a thing? Why can't they leave the landscape as it is?", the girl said, frowning, as she unwrapped some snacks from a big plastic bag and the guy nodded in agreement while sipping water from a disposable plastic bottle.
Well, that was some thought towards maintaining the ecological balance and I couldn't agree more! But when we started walking downhill, I asked them if they had left the plastic waste behind or packed it all with them to dispose it off in the bins. To this, the guy was quick to point out the fact that keepers come to clean up this place soon regularly.
"Even if they don't, this plastic bag is the kind that biodegrades pretty quickly. So no damage done", she explicated as I gaped at her in amazement. "See, that's how easy it is to be a responsible traveller", I replied, to which she said, "Thank you. Wish we had more such people who could think and act like that without taking any offence."
Save water? Some other day
The couple, by now, had spoken about their love for the peaceful environs of this remote hamlet for umpteenth time. "In fact, we both have even made online donations to an NGO working towards making lives of people better in these areas", revealed the guy as he looked around theatrically at the nearby houses and shops.
Coincidentally, we were staying at the same homestay in Nako village. And guess what, when I woke up in the morning, I noticed him standing beside the basin, talking to his partner with toothbrush in his hand, while the water gushed out of the fully open tap for good tw0-three minutes. They also made sure no one labelled them as unheeding, irresponsible travellers, for they had preferred a complete bundle of tissues to wipe off their faces and hands after breakfast, because that's how you save water, in case you didn't know.
Unrelenting shutterbug
What's a traveller who doesn't point camera at almost anyone and anything they can see? With a fancy DSLR hanging around his neck, the guy didn't hesitate before clicking pictures of the kitchen interiors and the family members of homestay owner without even asking them. If that was not enough, the girl, being the travel influencer she thought she was, started video-blogging inside the living area, introducing the least-interested members to the 'world'.
On being asked if she could have taken permission from the people before pointing he camera at them, she responded, "They also like it. After all, I am going to put this on social media which will eventually make them and their homestay famous. And how does it even matter; photography is not prohibited here, is it?" I just wonder why she got miffed when I knowingly clicked a picture of her messy hair while the couple had dozed off in the cab.
While the idea of bringing the locals and their business aboard social media may not be bad, intruding someone's privacy doesn't seem like great behaviour to me.
Piling up their plates with more than they can have
We had just arrived in Kaza, the only major town in Spiti Valley. I along with the two of them, entered a local restaurant for lunch. As we settled and started ordering food, I noticed that the guy had already selected quite a few items.
"Do you think you'll be able to finish it all? That's going to be a lot of food. More than what we can finish", I remarked. I had seen them tearing off multiple packets of potato chips and chocolates while we were travelling from Nako to Kaza in the cab. "Oh no, we 'll finish it all. Don't worry" , the guy responded casually. And as it happened, the couple could barely have 60% of what they had ordered before the girl declared ,"I am done". "So am I", the guy chimed in and went on to discard the rest of the food. It was infuriating.
"Let's feed it to the dogs, at least it will not be completely wasted", I said. "Why? We have paid for it! We'll just get them pack the remaining food so that we can have it later in the evening", the girl was quick to reject the proposal. Later in the day, I spotted her dumping the packed food in the bin — something I had anticipated right after lunch. Perhaps, buying food gives people the right to waste it as well.

Music chahiye loud
By now, I had had enough dose of 'how to behave in mountains', 'the harsh penalties to those who smoke publicly', and 'what government can do to save Spiti from climate change'. I just wanted to get away from these 'travellers' and stay in a different hostel. So, I booked myself a bed at a nearby hostel but had to go out for dinner with them, one last time.
They started with a couple of drinks and we chatted about the serene ambience of the restaurant that played lovely music. They asked me to accompany them for some more, but I declined faking AMS symptoms. After a few minutes, by the time I had started to feel really hungry, the girl was shrieking at the top of her voice, demanding the cafe manager to turn up the volume. And guess what, the manager obliged! That place in Kaza was soon resembling Haus Khaz Village in New Delhi, or even worse! Finding the opportunity, I walked out of the restaurant without having dinner in that ruckus and had a rather hearty meal at a quiet local dhabha.
I never met them again, thankfully. However, I must thank them for allowing me a closer experience of what's normal for an irresponsible traveller and how ludicrously dangerous can such behaviour be. Have you also travelled with such irresponsible travellers? Let us know in the comments below.
Also, you can create your own travel blog and share it with travellers all over the world. Start writing now!
Subscribe to Tripoto on YouTube and watch exciting travel videos.
Get travel inspiration from us daily! Save our number and send a Whatsapp message on 9599147110 to begin!