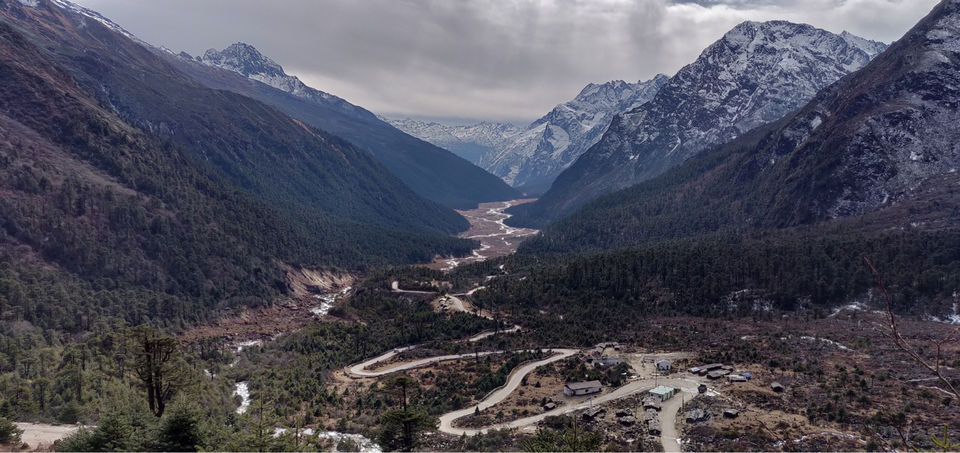 Third day at north sikkim. Last three days of our life was the best thrilling days as we were living in -5• with the coldest of the cold wind and the high altitude waves which were taking our life to a next level. I always like places which makes us forget about our worries and problems. This place is soo close to my heart as it gave a pleasent vibe and the enchanting snow kept our eyes mesmerising with a beautiful and breathtaking view.
We started our journey in morning 5.00am the coldest of the cold air was keeping us freezed. We could not even wash our hands as the water was sooo cold. Started our journey to yumthang valley
Reached yumthang by 9 and had our breakfast. After breakfast i just wanted to drink water, took the jug to drink but what could i see, water was totally frozen it was ice in the jug.
Got to know yumthang is very famous for flowers but as we are in sikkim in the month of december we could not even see a single flower.
Our next destination was zero point where the civillian roads end. Reached zero point by 11am but the temperature here was little bit okay not that cold as compared to other destination. Water in the lake was totally frozend and we could even walk through it. The best part of zeropint was the hot tea from this place which was a stupendous feeling which took me out from cold. We were back by 2.00pm