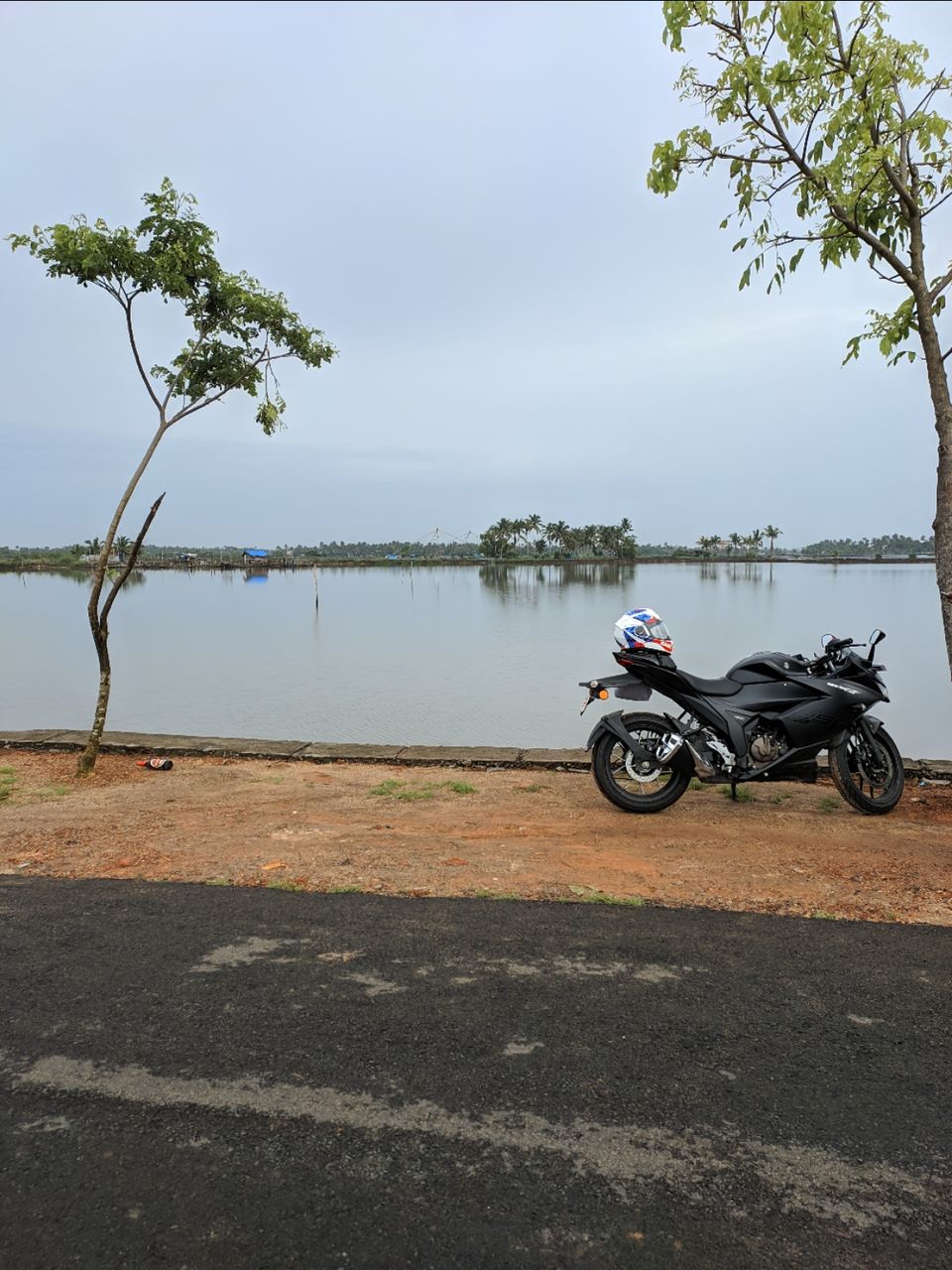 Person 1: "Let's go somewhere."
Person 2: "Why don't you choose a place. There should be something to see."
*after surfing through the internet for sometime*
Person 1:"How about Kadamakudy"
If this is your scenerio, I recommend that you guys stop reading this right now. You chose the wrong post.
This post doesn't contain any description of the place. It contains the feels. 😁
Kadamakudy as the name sounds isn't that fabulous and doesn't contain the visual scenery. Then why go there? That is a question to which I'm gonna answer.
Located at the North-West part of Ernakulam City, Kadamakudy is a small time town in the midst of tiny islands.  If you do a full 180 degree turn, all one could see is a number of tilled lands filled with water.
I started my trip at 2.30 pm. The clouds had covered the sun for the entire part of my journey. It took me about an hour to reach my destination from Vytilla with all the cross roads.  At first I totally cursed myself for choosing this place. But after each turn I take, I could feel the calmness of the place. I rode the same roads again and again till I found the  a perfect place to stop - near the local tea stall. After buying a glass, I just sat beside my bike and started staring at the last building I could lay my eyes on. It was a small hut at the end of the field. The cold breeze along with the hot cup of tea made me forget the entire week-ness. After spending nearly an hour and half sitting there, enjoying the cold air, I stood up and started walking through the fields. The more I went, the less I cared. One could put on an earphones and walk for hours. After covering about half of the place on foot, I decided to return back. I climbed on my bike and rode the same old roads once again back to the city.
"I'll be coming back here" I told myself as I rode on. 😊
So just like I said, this is not a scenic review. If you want to get away from the busy traffic and people for a few hours, Kadamakudy is the place for you.