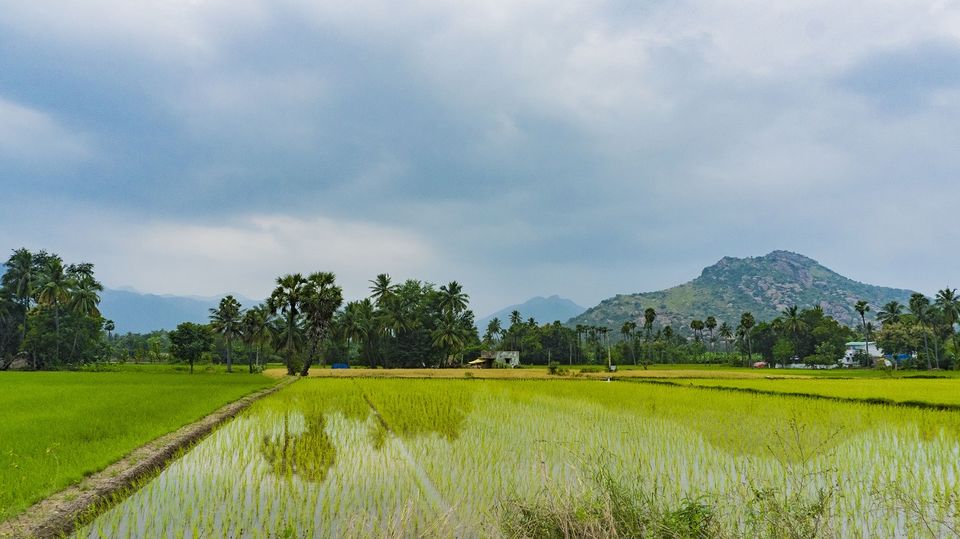 About 3 hours dive from Chennai, and 1 from Vellore, lies a cluster of small villages, the most gorgeous parts of Tamil Nadu, I'd ever seen before - a kind that can put even the highlighted and the far out corners of Kerala at shame. Stunning vistas full of picture-postcard countryside with gorgeous green fields. Tiny villages nestled against the backdrop of blue hills seemingly losing themselves into infinity. Known as Padavedu, these cluster of villages knew no tourism, but its charm spoke highly of a place that no tourist (irrespective of any taste) would want to miss.
I happened to visit this place during a blog trip to understand the advancements of a local NGO working in the area in order to train the local community for various skill sets and thus generate an additional source of income and improve life. As we made our way from Tamil Nadu and ended up in Vellore, before reaching Padavedu, I expected it to be a cluster of a few dull villages with nothing but a hint of inefficiency and indolence. A place where a tourist wanting to spend a few quick recreational days, at least, wound not want to visit. But what I found was rather the contrary.
A calm and scenic place consisting of 17 villages, Padavedu is encircled by the Jawadu hills, river and other water bodies. Paddy fields and coconut trees equally complement its beauty giving the warmth of green in every sight.
Things To See & Do Around
Learning Pottery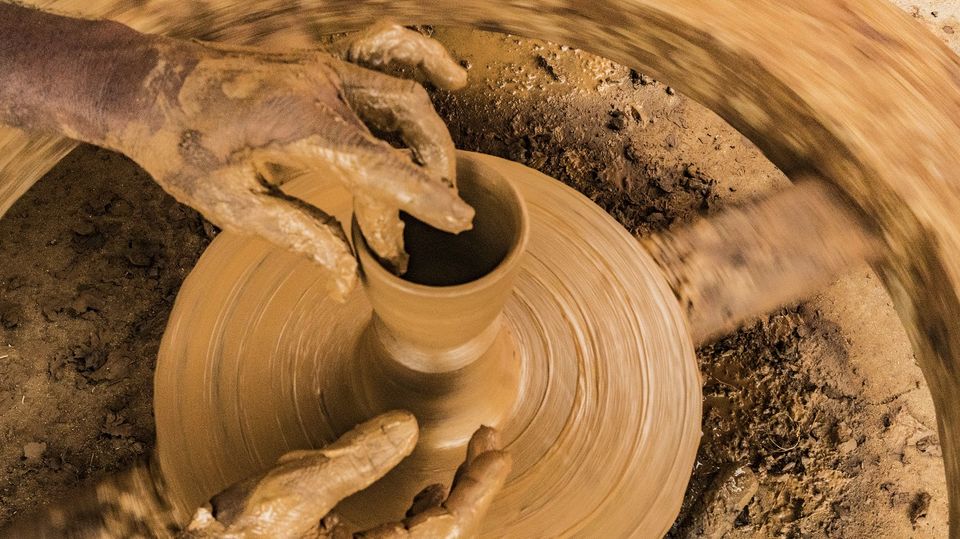 Though Padavedu has no pottery schools and pottery is more of a business to local families, if you want to try you hands on it, or perhaps even get a few lessons, just ask anyone you spot with a spinning wheel. During my stay in Padavedu, I received my first few lessons in pottery in the village of Keshavapuram, where pottery is a big thing. Several self-help groups thrive on pottery as their major source of income. Some families even have two spinning wheels to create as many pots and pans as possible.
Visiting The Temples
The biggest charm of Padavedu is its many 12th and 13th century temples that remained buried for centuries and were only excavated only a few decades ago. There are more than 10 ancient temples of 12th century with Sri Renugambal Temple is one of the important Sakthi Sthalams and people visiting from across the country to pay their tribute.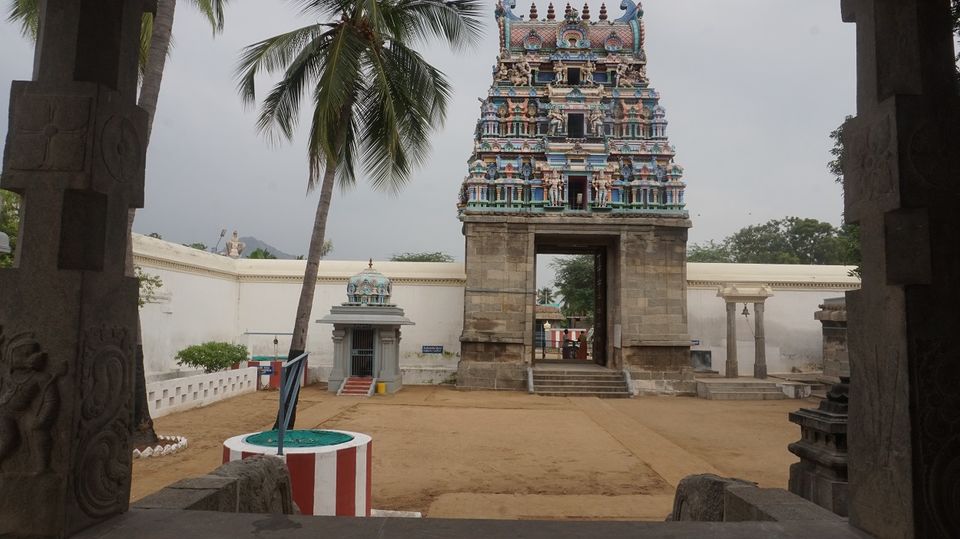 It is said that during 13th and 14th centuries, the region of Padavedu, under the rule of Kempagowda, was one of the biggest and wealthiest places in India. But with that, a place of religious significance too. Many sages from across the country would come here to perform penance and attaining salvation here for there were 1008 Shiva temples and 108 Vishnu temples here. But with changing time, owing to natural calamities and human warfares, all temples, except for the Yoga Ramar temple and the Renugambal temple, disappeared. Some were destroyed while others got buried. Since the excavation of temples in 1990s, many temples have been unearthed and renovated. It is said that different temples were built at different point in time, but most of the improvements and decorations appear to have been done when the Sambuvarayar came under the sway of the Vijayanagar Empire. Most temples have inscriptions from Vijayanagara periods.
Out of 10+ ancient temples, a few worth visiting are Sri Kailasa Vinayagar Temple, Sri Kailasanadhar Temple at Kailasa Parai, Sri Lakshmi Narasimhar Temple, Sri Kailasa Vinayagar Temple and Sri Kailasanadhar Temple at Kailasa Parai.
Soaking In The Rural Beauty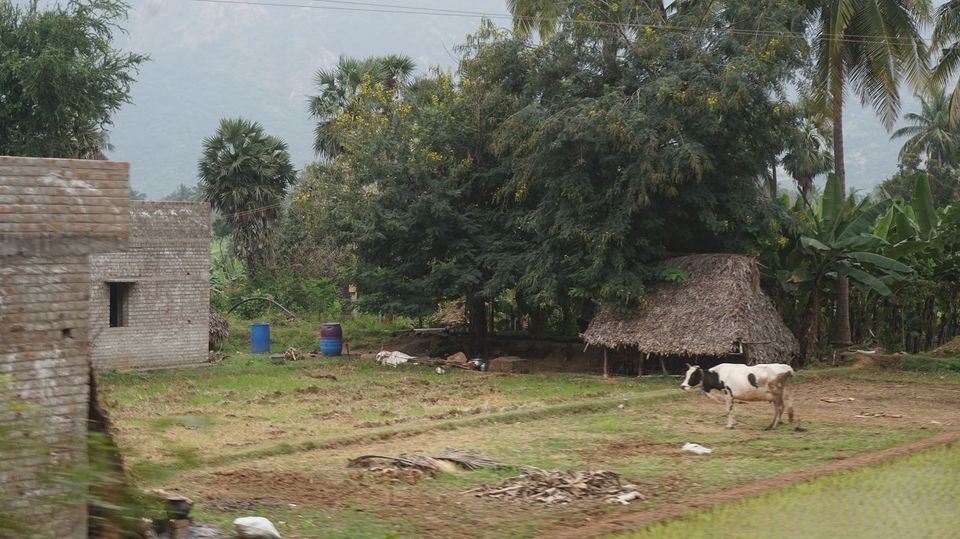 Padavedu is one of the those rare places that introduces you to the unspoilt charms of the rural India. Just walk along its many interconnected bylanes and explore the life having its own slow and a steady pace - no wonder Padavedu is a place for travelling for self development. A farmer spreading water in his fields. A group of cyclists hormoniously pedalling together to home. Wide open grasslands with a shepherd tending his cows and goats together. All these so called sights from yesteryears are so true in Padavedu.
Eating On a Banana Leaf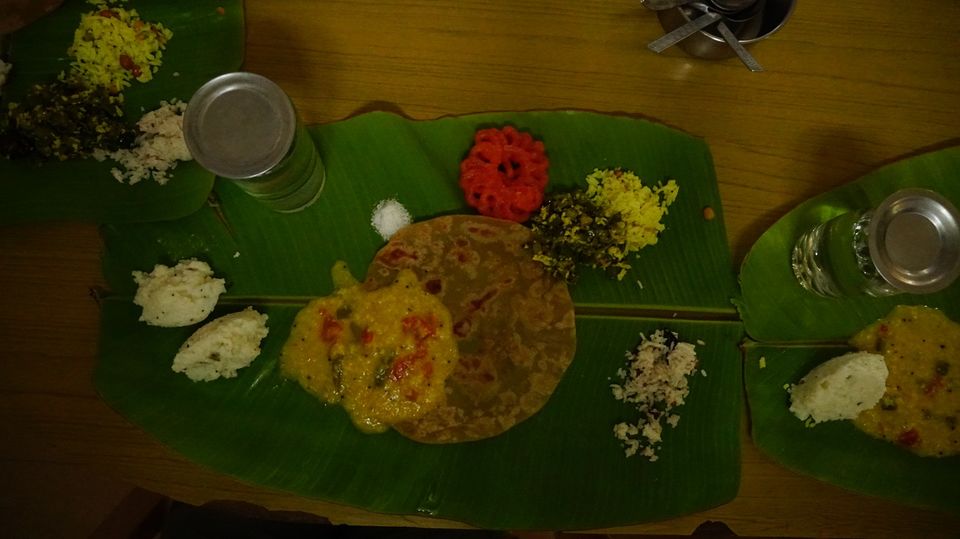 Even if you're not a fan of food in South India, eating it on a platter like this surely adds to the experience. When in South India, eating on a banana leaf is a must, and when you're so deep in the countryside, such an experience becomes even more crucial and authentic. You will love the exclusive veggies, cooked in a healthy, nutritious way.
Getting There And Where To Stay
It's best to have your own car as inside the villages there's no public transport available for commuting. No auto-riksaw no buses, nothing. But if you're still going to be backpacking, be known that the nearest big town (with more than efficient) public transport connection is Vellore. Vellore can be reached in under 2 hours from Chennai and 4 hours from Bangalore, and is popular for its trademark golden-temple - laden with 1500 kg of pure gold, double the 750 gilded dome of the Golden temple in Amritsar. Once there, get into any bus going to Tiruvannamalai and get off at Santhavasal. Santhavasal is only a few kms away from Padavedu.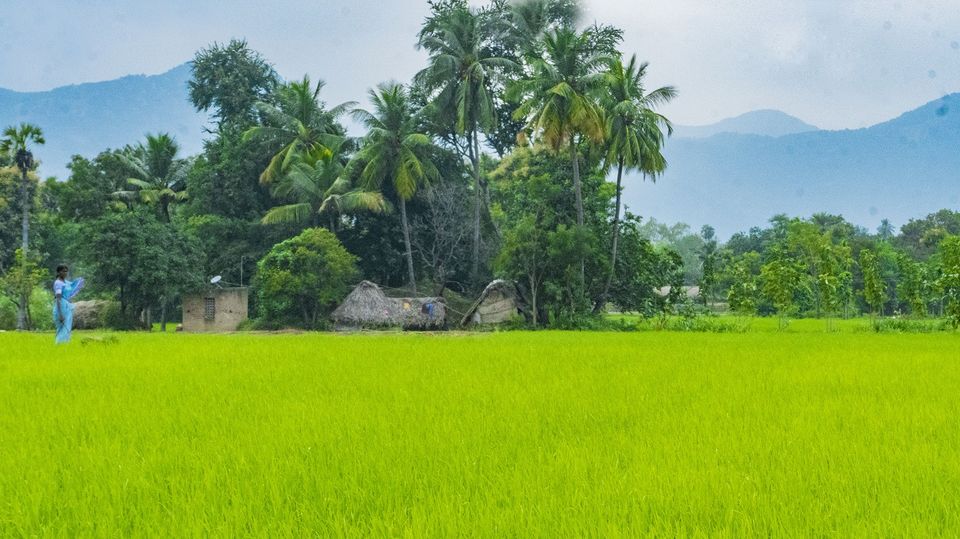 Though Padavedu is best enjoyed on a day trip from Chennai, as the living conditions in the region is quite basic, if you want to stay closer and want to experience it for a few days, it is advised to make Vellore your base which is only a 45 mins drive away.
For a stay inside Padavedu, however, please note that there is nothing fancy available, and you only have a few local temples offering an accommodation. Padavedu temple lodge in Renugambal temple, for one, is recommended. Try to get a room in the first floor for better views and a morning sunlight glittering on your fave. Don't miss to enjoy that with a cup of morning coffee though.