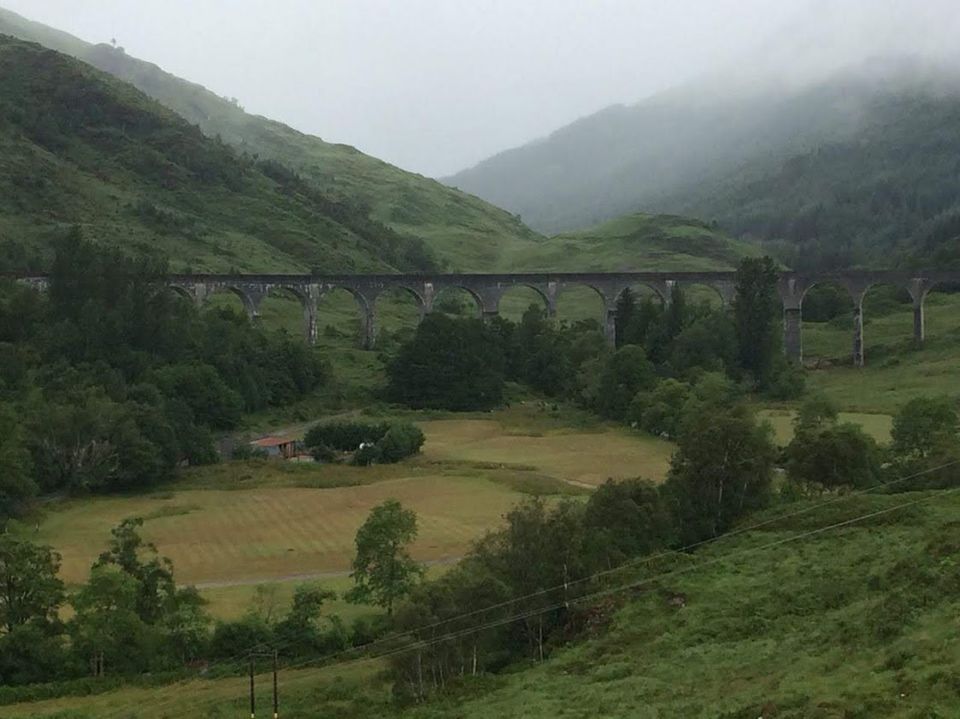 My spouse and I were on a week long tour of UK. After tripping through London and Manchester, we flew to the beautiful country of Scotland. We started our Scottish expedition with the picturesque capital city of Edinburgh. The city has centuries of history attached to it which can be seen from its various heritage sites. 
We then headed to the port city of Glasgow. The city which sits on the banks of River Clyde is much of an industrial city and hardly has anything to entice the visitors. But the city makes for a good base to explore the famous highlands of Scotland.
We booked a day tour of Scottish highlands named 'Glenfinnan, Mallaig & Jacobite Steam Train' with 'Discover Scotland Tours'. The tour guide picked us up from our hotel early morning on the bus which carried few other tourists as well. As we started our journey, we witnessed the transition in the landscape from the grey industrial area of Glasgow to the lush green sweeping views of the highlands. The Scottish music being played in the background was just perfectly soothing.
We traveled along the beautiful Loch Lomond (Loch means lake in Scottish) before arriving at Glencoe (Glen means valley in Scottish). This beautiful valley is surrounded by grassy lands and craggy mountains. We stopped by here to take in the magical views and to take a few photos. Glencoe has also been the filming location for Harry Potter movies and James Bond's 'Skyfall'.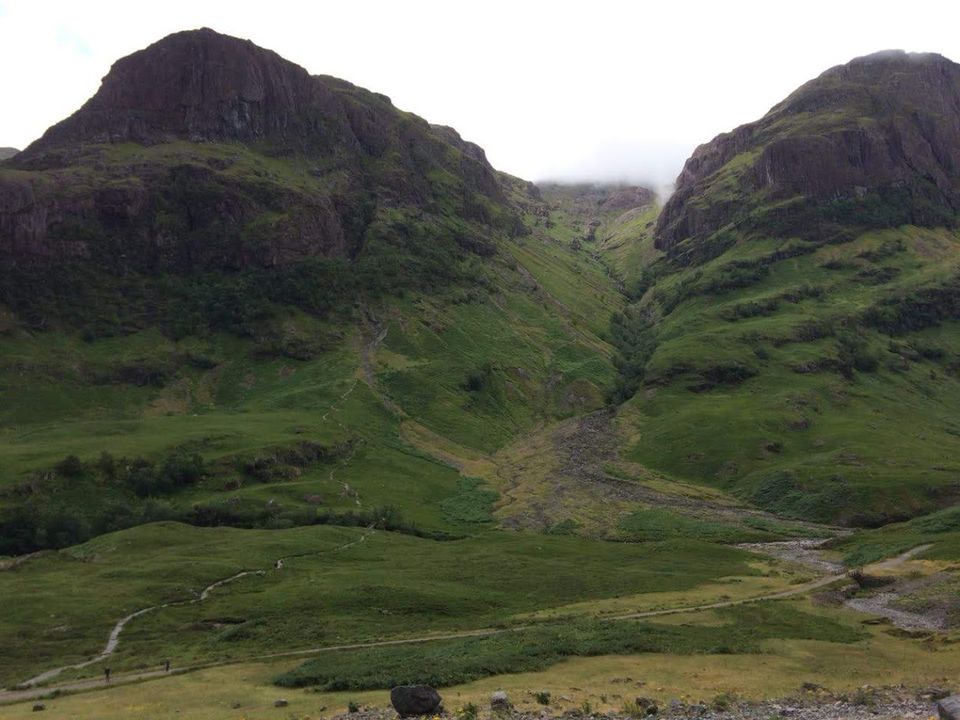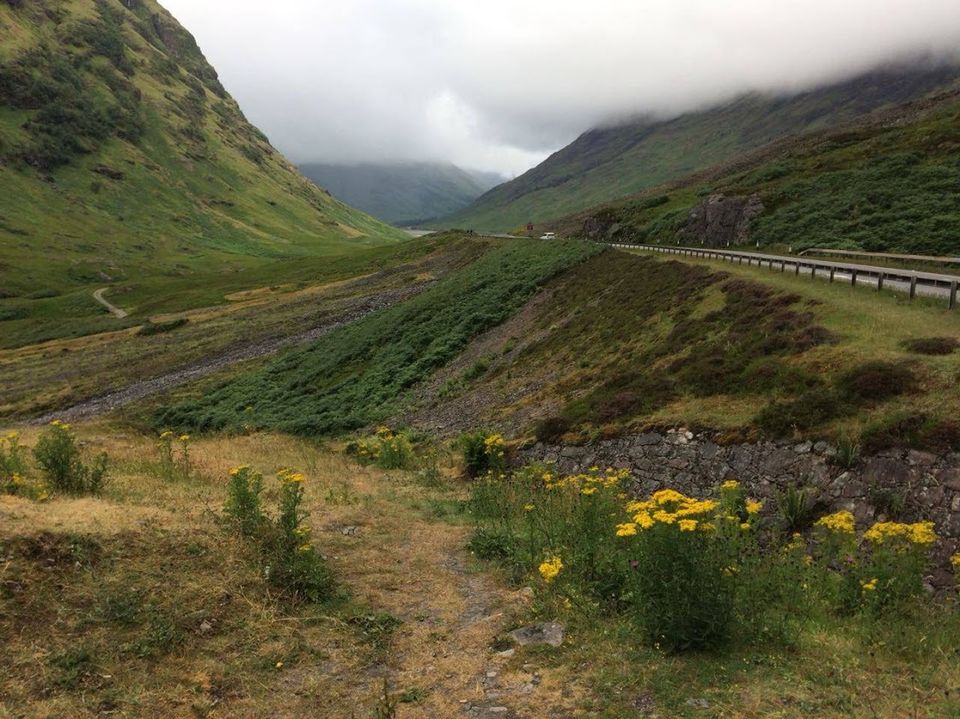 After Glencoe, our next stop was Glenfinnan, a quaint village in the highlands. We climbed atop a small hillock which gave us a breathtaking scenery, with Loch Shiel on one side and the Glenfinnan viaduct on the other. Glenfinnan viaduct, also known as 'Harry Potter Bridge', is a long railway viaduct curving through the village and made famous in Harry Potter movies as the route to Hogwarts.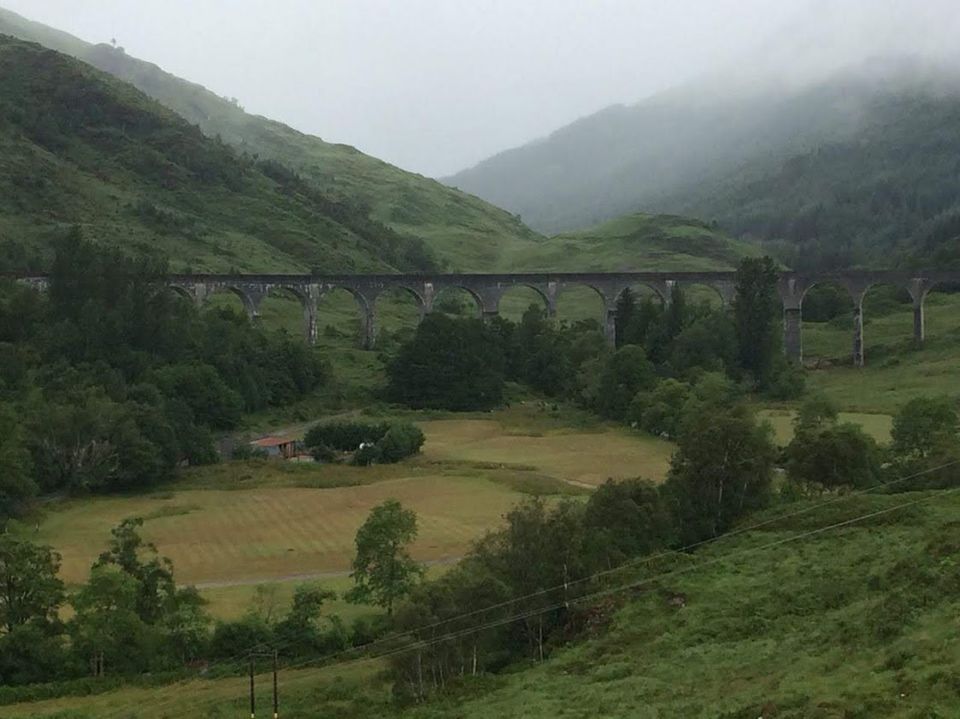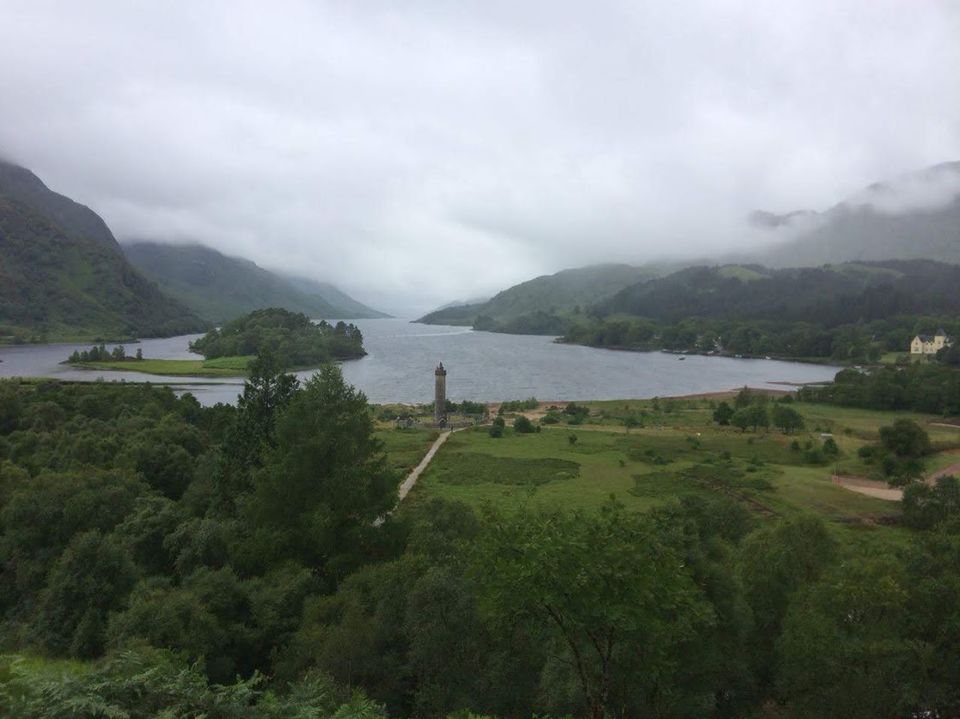 Next we head to the pretty port town of Mallaig. We make a stop here to have our lunch before hopping on Jacobite Steam train. This train, again popular as Hogwarts Express in Harry Potter movies, is an old train service which runs from Mallaig and takes us through some of the scenic locales of Highlands. The slow pace of the train and beautiful landscape running past you, takes you back in time. The train then runs over the Glenfinnan viaduct which makes you feel a part of Harry Potter's life.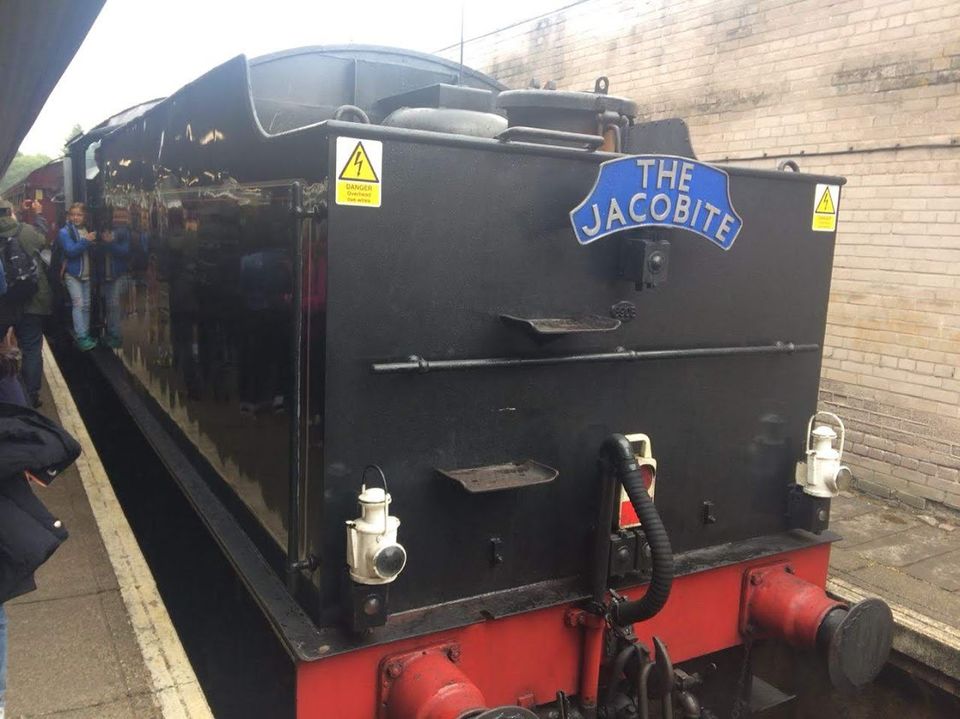 As we disembark at Fort William, we journey back to Glasgow but not before taking a stop at over 300 years old 'Drovers Inn', which we were told by our guide that it is haunted. So as we entered this old bar, built of stone, had an old world charm to it but also was filled with ghastly stories which sends a chill down your spine. But the eerie atmosphere of this inn did not deter us from enjoying our drink.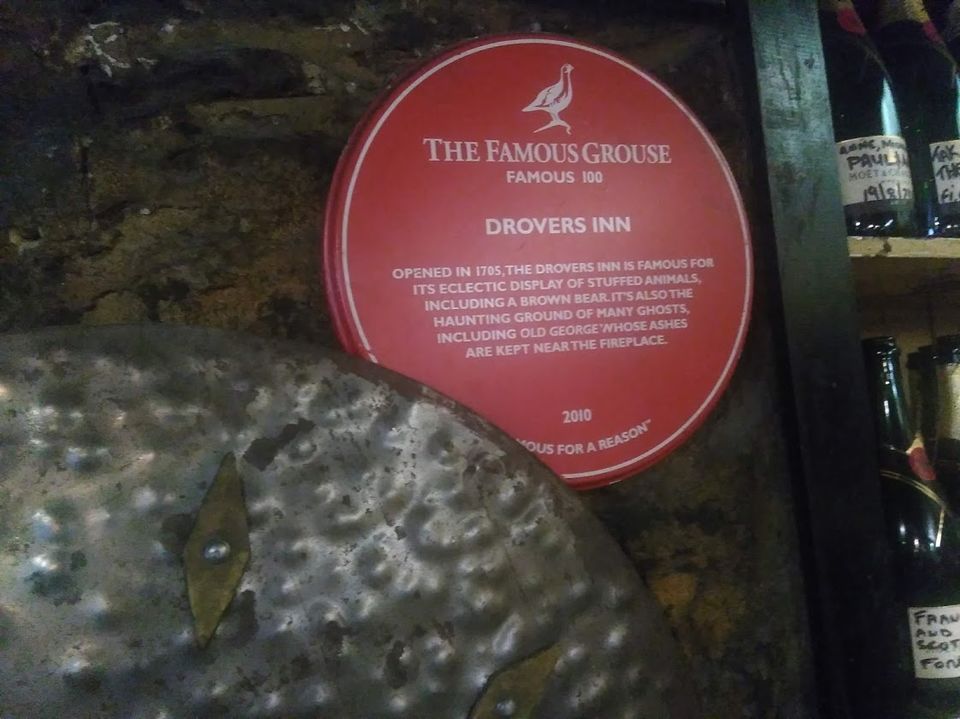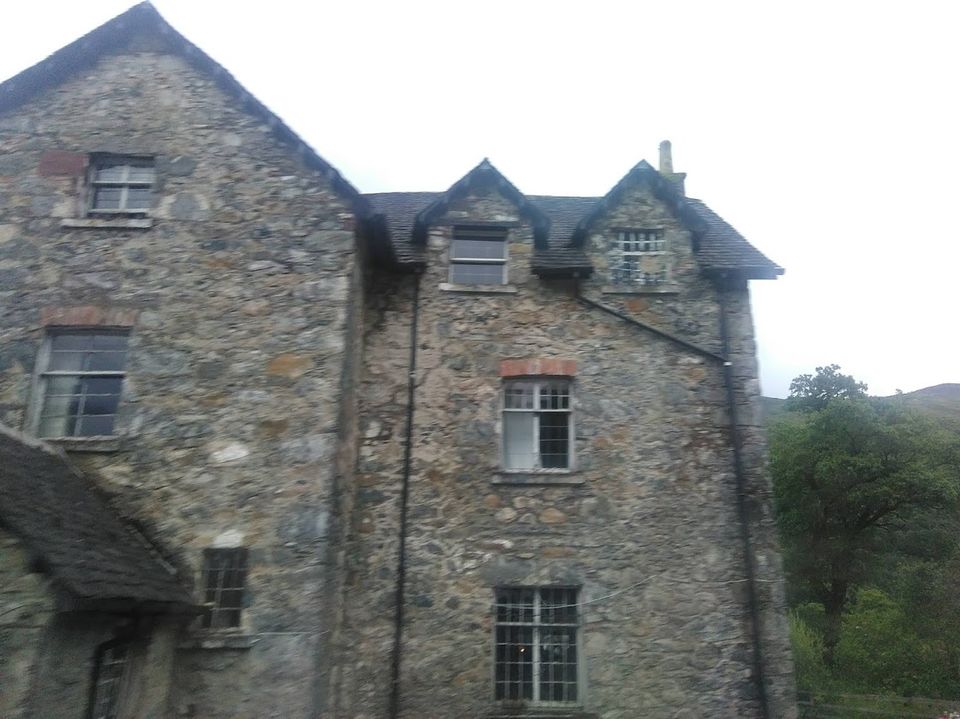 Finally our Scottish Highlands tour came to an end and we were dropped back to Glasgow. A day well spent in the beautiful highlands that left us asking for more.