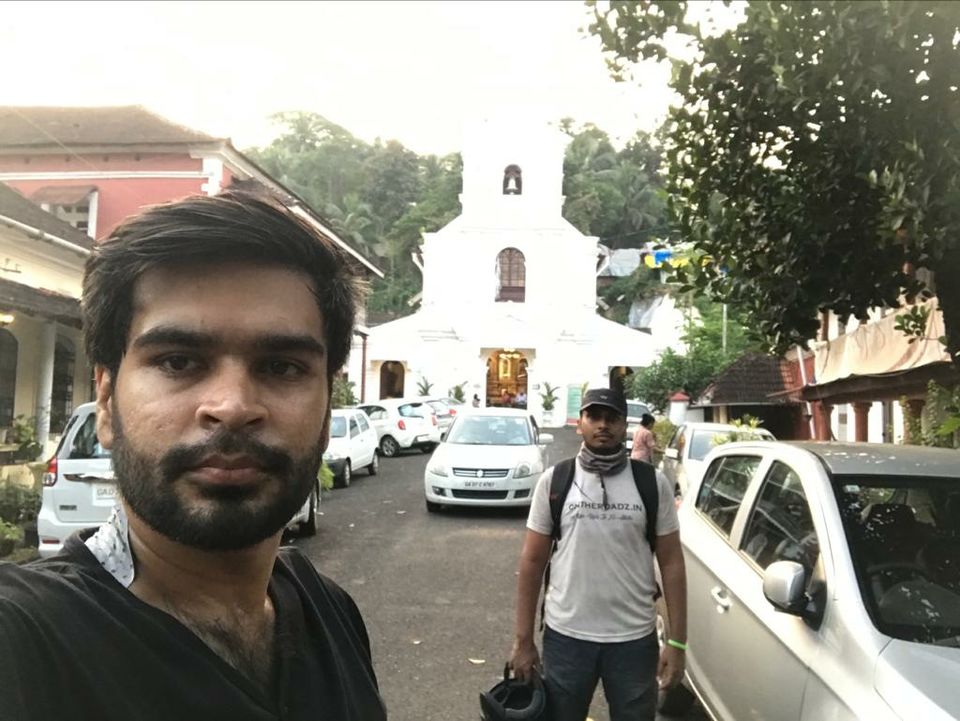 It had been a while since I had gone out to make a travel vlog and it was time for me to make my next one. I had been thinking about a place to visit,  I was thinking about a day trip and not an overnight stay. People following my blog would be knowing already that I have been staying and working at Vagator, Goa for over a year now. Though I have been at Vagator for a long time the number of places I have experienced here are very few thanks to the COVID-19 pandemic.  
I have to visit as many places as possible before leaving Goa, so I zeroed down at the capital city, Panjim. 
How far from Vagator?
Just 25 KMS by road (roughly 1 hour ride).
What one can look forward in the ride?
The Atal-Sethu bridge which runs over the Mandovi river which is a cable stayed bridge connecting Porvorim to Panjim. 
Best time to ride over the bridge - would be night time. 
Panjim city is very different from other parts of Goa, to start with the building architecture is very unique and different with a mix of Portuguese and British architecture styles. There are terrace hills, building with balconies and red tiled roofs. At the center of the city there is the famous Our Lady of the Immaculate Conception church which is seen overlooking the entire main square.
The beach road is filled with casinos and other shopping complexes which would provide anything that a person wants from automobile parts, electronic stuff, books, clothing, liquor and a huge variety of food.
As the Sun goes down the city is lighted up with colors from the Casinos and floating restaurants. The best thing to do would be to just sit down on one of the chairs which can be seen built on platforms between roads and just enjoy the city moving with life.
Places to visit in Panjim:
Josephs bar
Latin Quarters
Casinos preferably Deltin Royale.
Immaculate conception church 
Do watch the video that I have made at Panjim city in the link provided above.