Staying in Philadelphia, Niagara Falls was quite close for us - around 6 hours breathtaking road journey.
We left early in the morning and reached Niagara in the afternoon. The road trip through upstate New York was beautiful.
Cave Of The Winds
This American side attraction is well-worth a visit! Name deceived us as we thought that there might be same cave to traverse but it wasn't as we were assuming. They get you outfitted in comfortable blue-green floaters and a yellow-colored poncho, and then you are suppose to take an elevator descending to the Niagara Gorge. And from Niagara Gorge, a string of boardwalks take you to a "Hurricane Deck" which is exactly under the Bridal Veil Falls. It's fun getting all wet under the surging falls.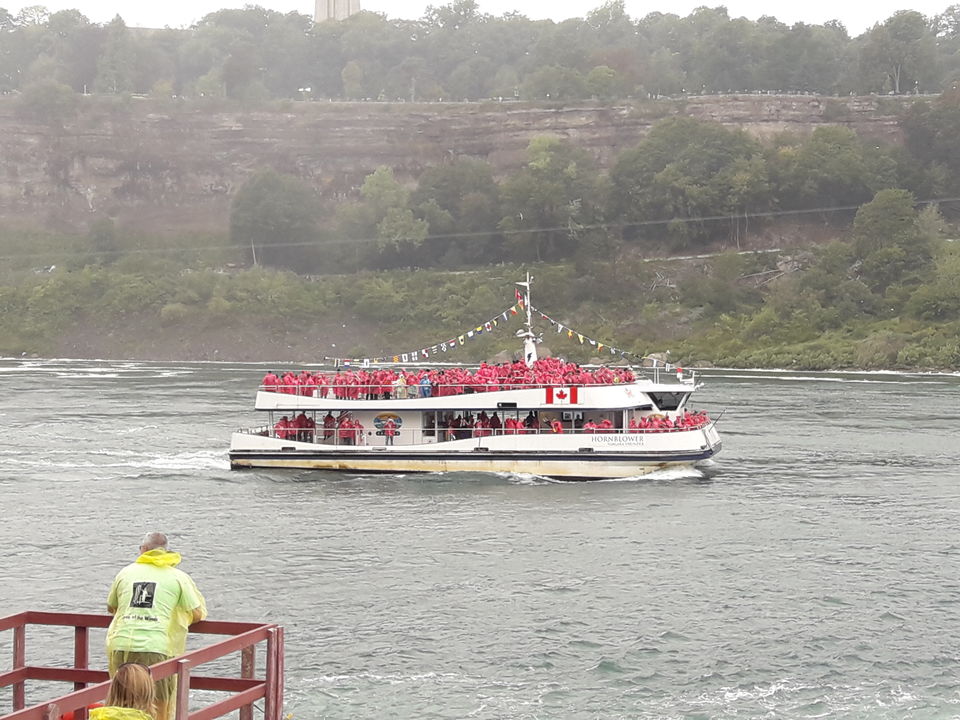 Top Of The Falls
Top of the Falls is a nice eat-out in Goat Island with some breathtaking views of Horseshoe Falls. The food was okay to talk about but what's unique and special were the surroundings. How often do we get a chance to eat or spend time with the vistas to die for.
Maid Of The Mist
Your trip to Niagara Falls is incomplete without this ride. The boat tours are operated from both sides (American as well as Canadian) and the adventure starts with the observation tower, an elevator ride down to the river, and then to cruise that takes you in the midst of the rumbling and roaring Horseshoe Falls. You'll get blue colored ponchos but ultimately they'll be of no use because you gonna go wet big time and love it no end.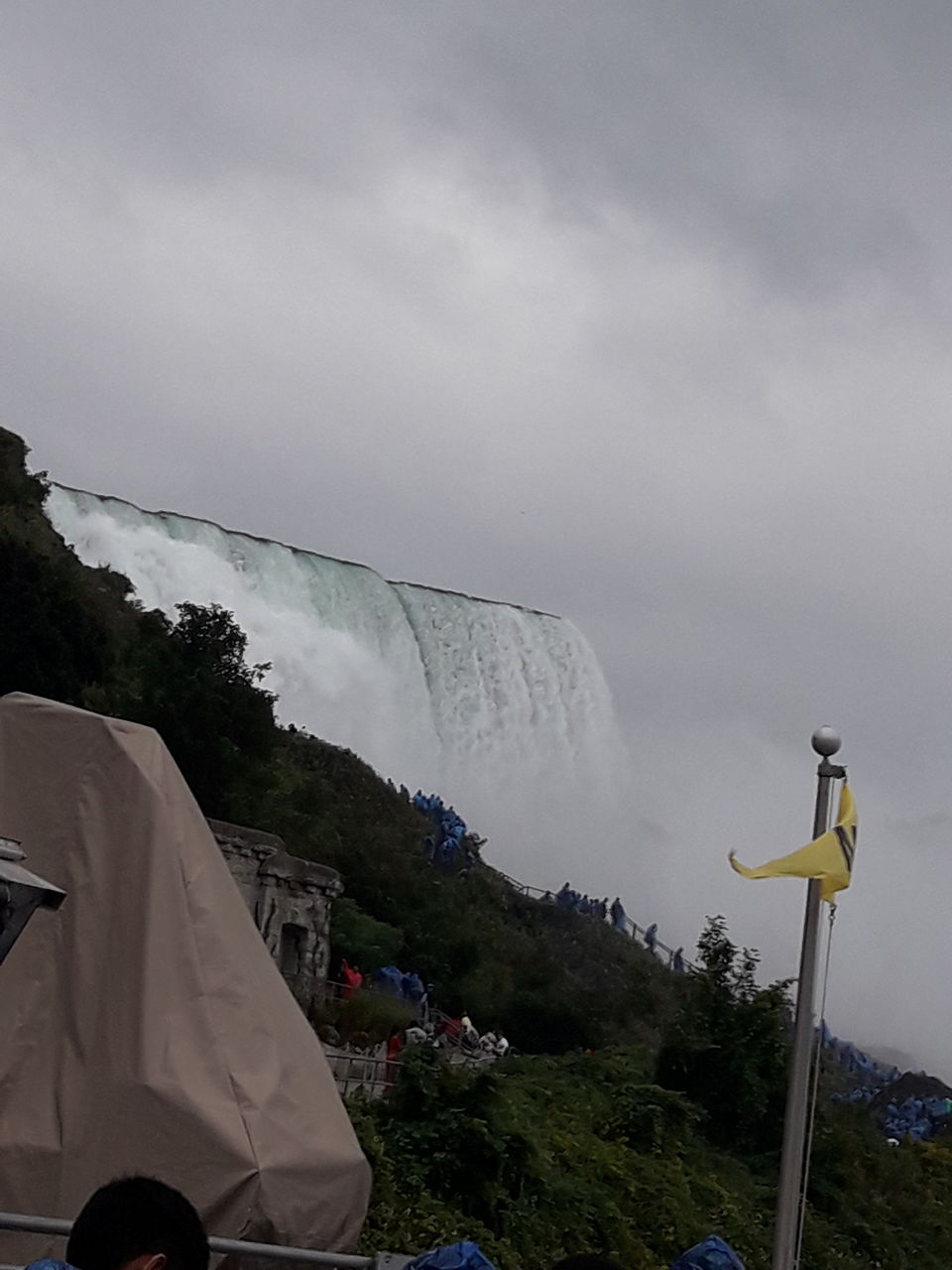 Dinner At Rainforest Cafe
After gawking and gaping the waterfalls, we headed to Rainforest cafe to relax and grab a bite and of course taking and uploading pictures.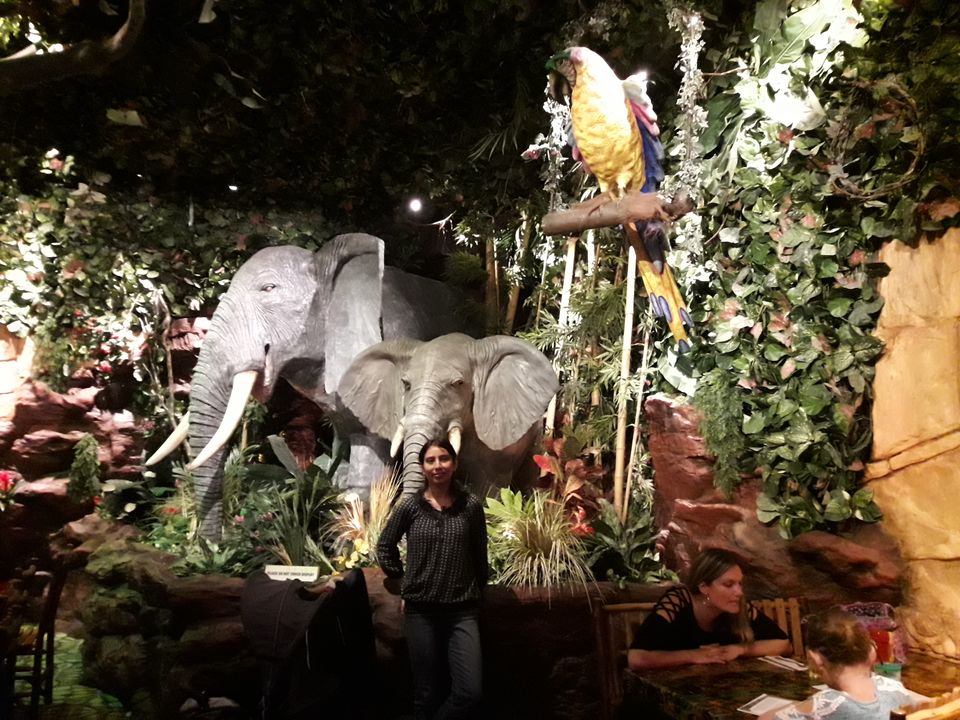 Falls illumination
After a hearty dinner, we decided to see the Falls illuminated. View from American side is not as much stunning as from Canada side. The Horseshoe and American falls are illuminated by big colorful spotlights at dusk everyday. Started in 1925, this feature is undoubtedly worth seeing, no matter how tired you are.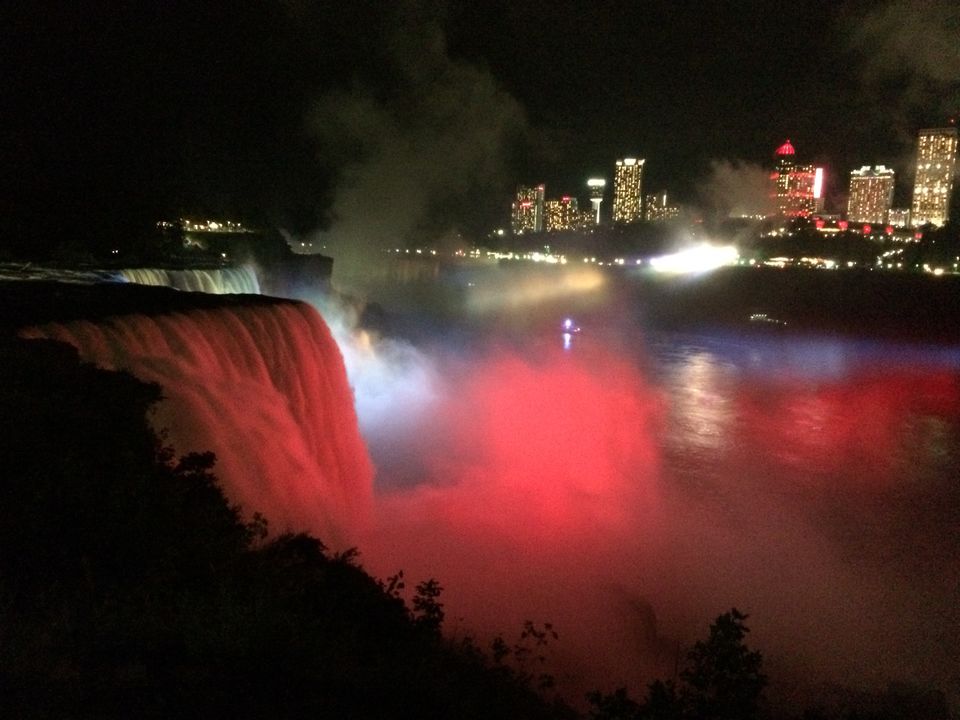 Hotel Check-in
Tired and exhausted after day's adventure, we checked-in our hotel to catch some sleep and get active for next day to explore more of America.
Drive Home
It was time for us to hit the beautiful USA roads for next adventure.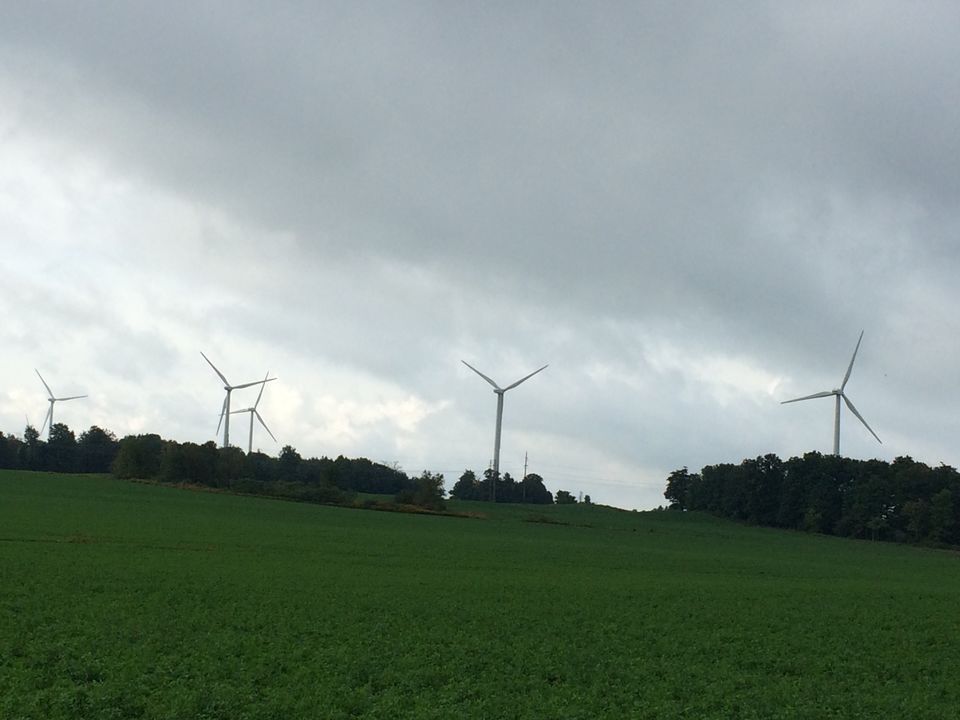 Niagara falls is an awesome place, regardless of which side of the border you find yourself on.