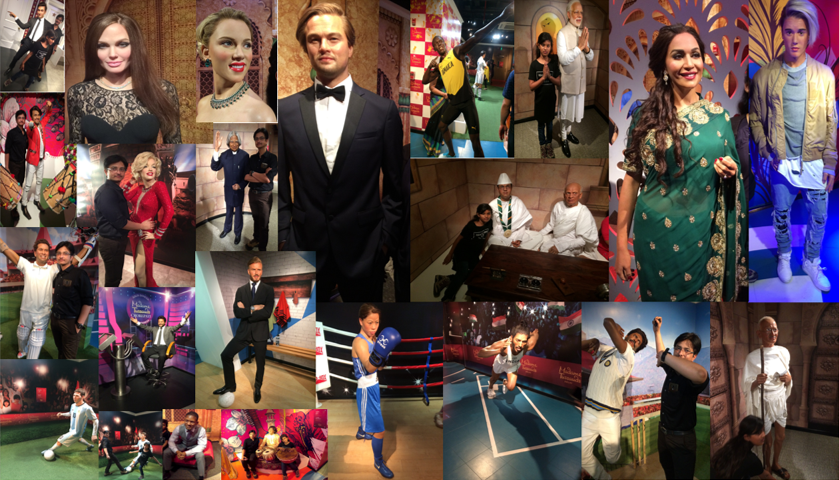 As soon I came to know about Opening of Madame Tussaud museum in Delhi I had decided to visit there on a weekend.Madame Tussaud wax museum is famous all over world and being in India it is must to visit specially if you are in Delhi & NCR.It was inaugurated in the Month of December 2017 I had to postpone it due to my daughters exams.I was free on Last week end of March and decided a visit there.
We booked our tickets through Cleartrip and surprisingly we got 50% discount.So everything was inits place.We took a metro from HUDA city center and got down at Rajiv Chowk.
It was just around two and half kms but we took auto due to bright hot sunny day.
We reached the museum and it was undoubtly amazing to have such a place in Delhi.There was no timing restrictions you can spend as much time you want.
The whole ambience,management and staff were professionally trained and eager to help you out.
As we all know Madame Tssauds all over world is famous for the Wax statues of famous Personalities in the field of sports,film,Politics and other successful personalities.So we started exploring the museum and it was getting ,more and more exiting as we were moving ahead.We came across Many world famous Personalities Like Mahatama Gandhi,Dr.APJ Kalam,Prime Minister Modi to name a few.
From Holy wood there were Merlin Monroe,Leonardo Dicaprio,Curvy Beauty Kim Kardashian.
The museum is spread in three floors and we kept exploring Wax statues.
For real feel of the museum look at the photographs.
You can get Souvenir shop for all item like keychains,magnets,photoframes and many others.
So now checkout the photos.
Its a must visit place after Kingdom of Dreams Gurgaon...