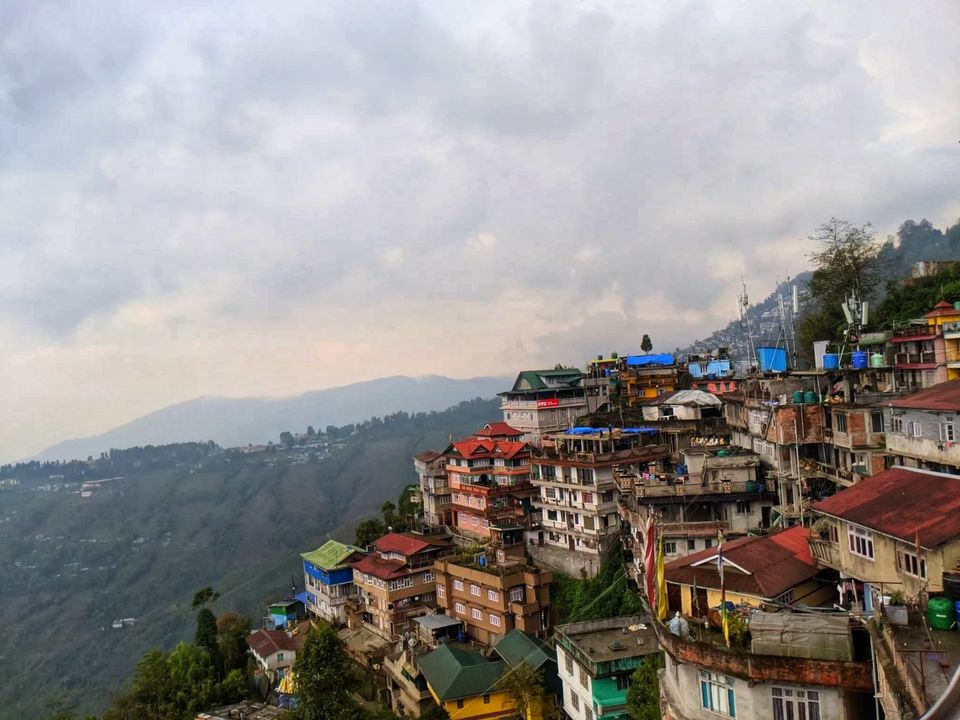 'Toh plan ye hai ki kuch plan nahi hai' was my answer when my roommate asked me about my Darjeeling plans.
I visited Darjeeling in April 2019 and those memories will always make me smile. My main plan was to travel Bhutan but somehow Darjeeling popped into my mind as I was going to Bhutan from Bagdogra airport and tickets on prior dates were cheaper. As I had two extra days, I decided to go first to Darjeeling and a traveler always grabs any opportunity to roam around.
From Bagdogra airport, I had booked a shared cab service called Wizzride- from Bagdogra airport to Darjeeling (cost me Rs. 650). It's around 70km away from the airport but we had to take a longer route because some political rally was going on the usual route. The journey had many turns, going up and up on those hills. Tall trees on one side and valley on the other added the effect in slow rollercoaster ride. As we were approaching near Darjeeling, I could see the colors popping up on the slope, the small colorful houses welcomed me to the hill station.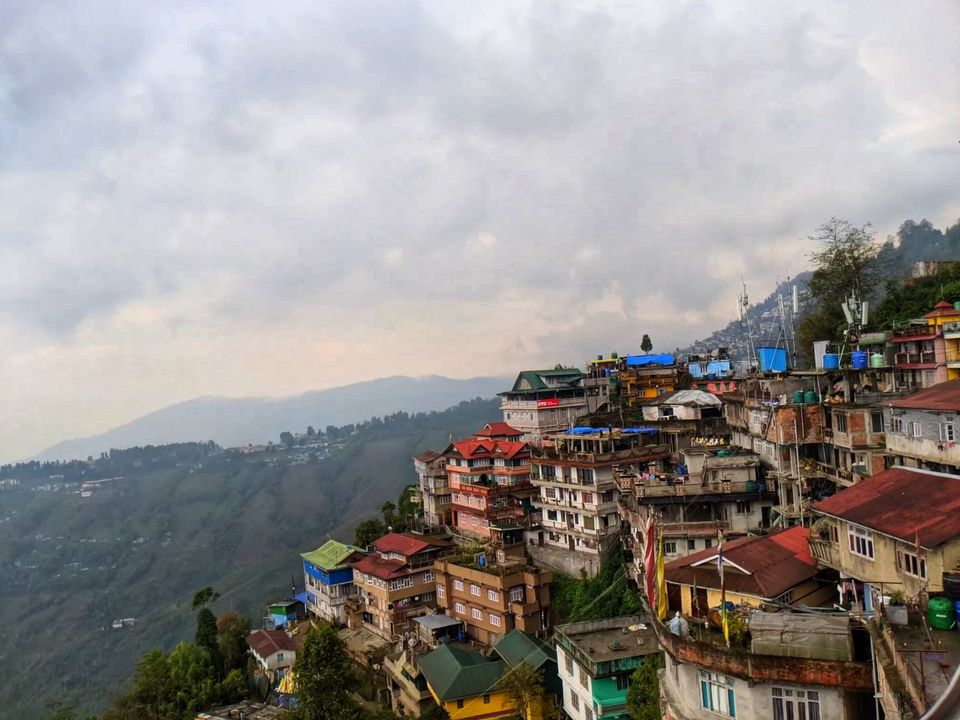 By the time I reached the city it was dark already. I had opted for a homestay, 'Cozy homestay'. And as the name suggested, it was really small, sweet and cozy (Only Rs. 900 per night). (It's on Gandhi road, near 'Himalayan Tibet Museum'). The owners were a Buddhist couple. They welcomed me with a cup of hot tea. I was starving, so I got ready and rushed to the nearby market area which was chowk bazar. The only thing I wanted to eat at that time was chicken momos. I found one small stall on the street, had a plate and they were so tasty, I ordered another plate.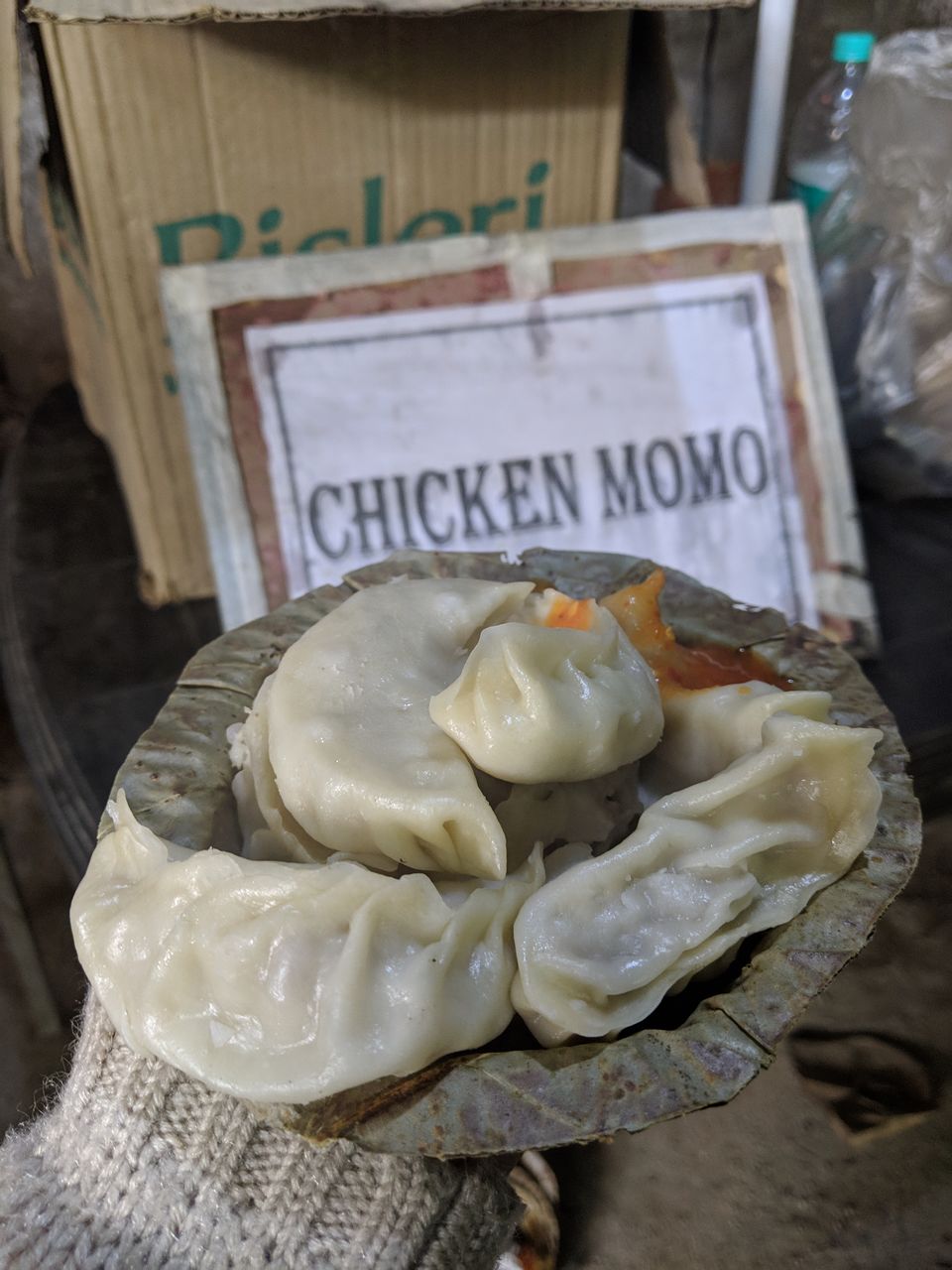 Finally when I felt good, I walked on further towards chowrasta. There were many shops of woolen clothes, tea powders, artifacts. I bought two yak-wool shawls for my mother. It's a kind of an unspoken rule in my house that wherever I go to some new place, I must buy some local piece of clothing for her because it grants me the permission for my next trip. I also bought two flavours of Darjeeling tea, some fridge magnets, postcards. With all this shopping, I returned to my homestay and slept like a baby.
Next day got ready quickly, had a cup of tea and with a map in my hand, raincoat and diary in my bag, went out to explore the unexplored. There're some things which you can only feel and can't tell in words which I felt that morning and it was bliss. Darjeeling is mainly famous for two things- Darjeeling tea and toy train. And as it was a peak season, getting a ticket for the toy train was as difficult as getting Endgame's tickets on opening. So I dashed for the Darjeeling station for one coal train ticket. As guessed already, all the tickets till afternoon were sold. As filmy as it might sound, I got one last ticket of the last train in the evening.
With a victory ticket, I started walking towards 'Happy valley tea garden' which was about 2.5km away from the Darjeeling train station. It was a lovely sunny day, the town was quite in a hustle in morning chores. I crossed the market area and started descending the slope towards the tea garden. I bought a ticket of Rs.100 for the tea factory where they showed us the actual procedure of making of authentic Darjeeling tea. I tried 8 kinds of teas. Darjeeling tea gardens are always on hilly slopes unlike Assam tea gardens which are on flat areas. I think that makes the slopes look more beautiful. And with the efforts to save the fragrance of fresh tea leaves with me, headed to ropeway tour which my homestay landlord insisted to take for the city views.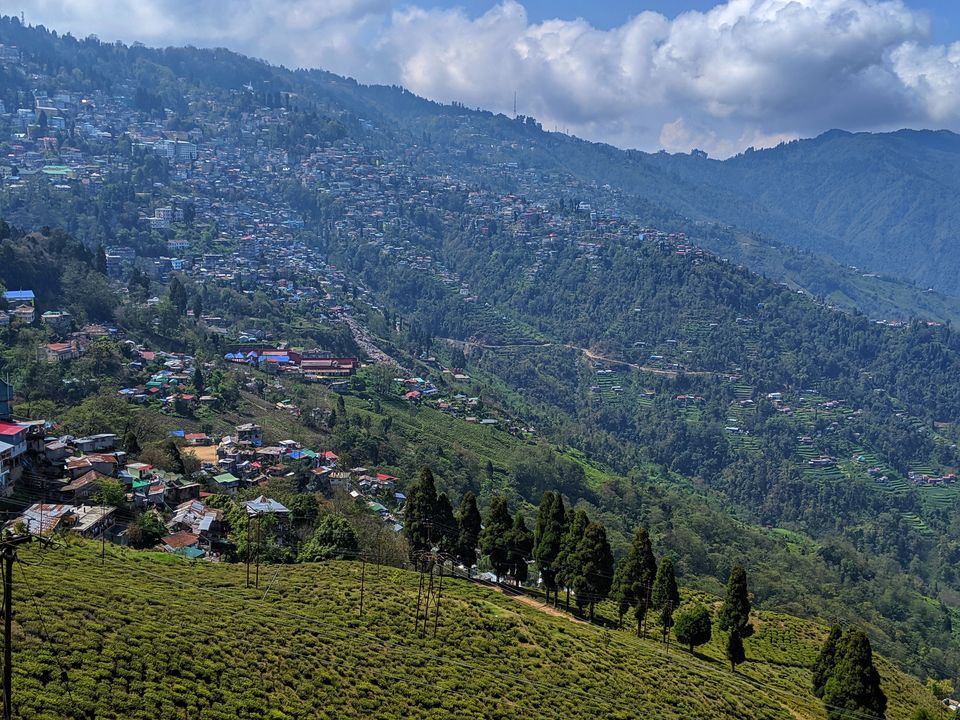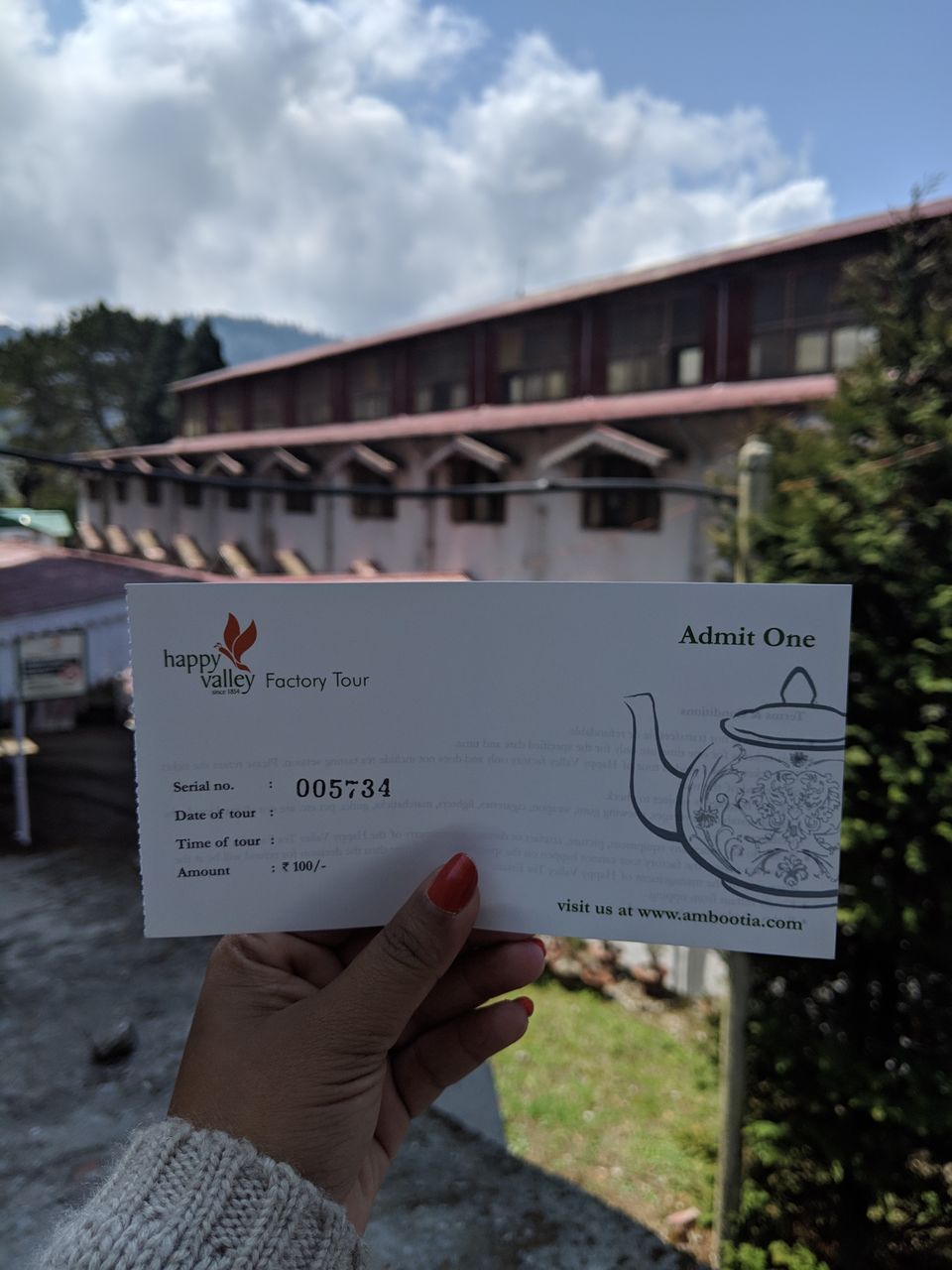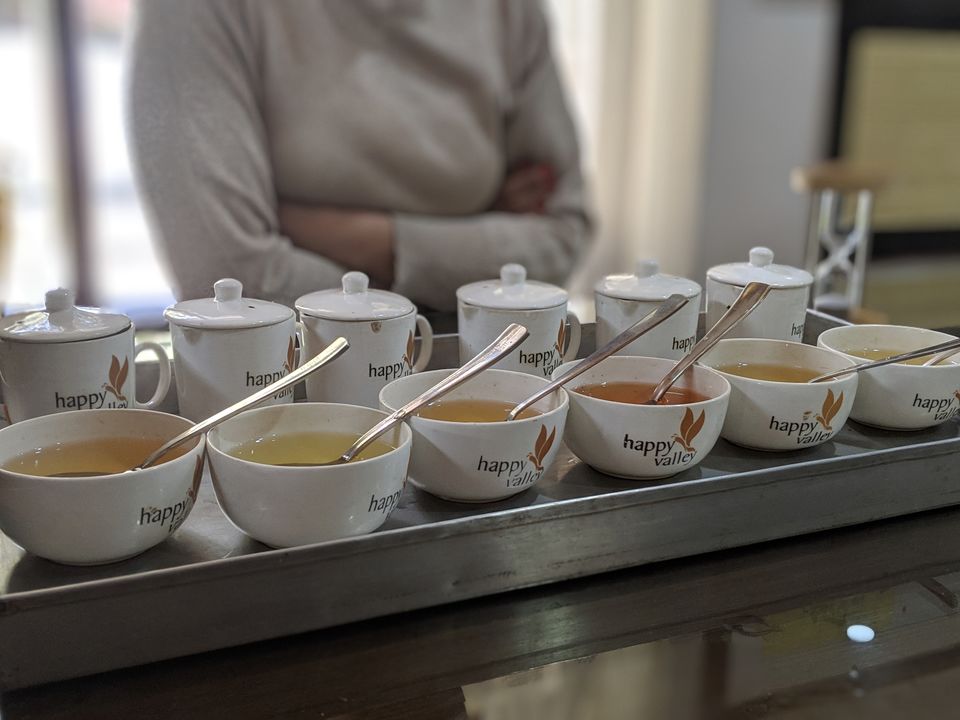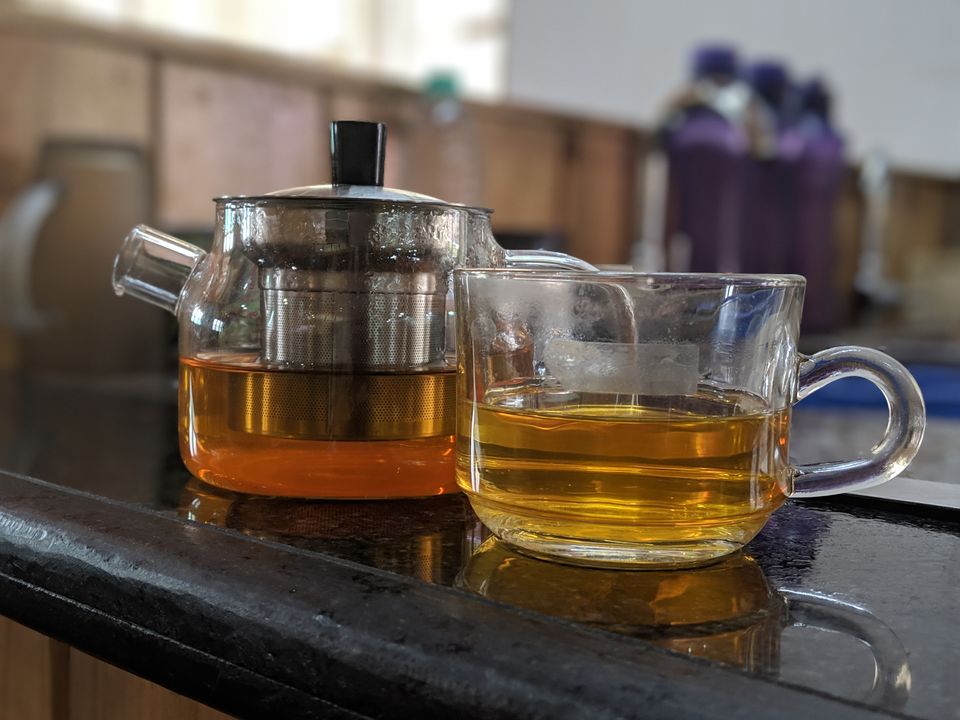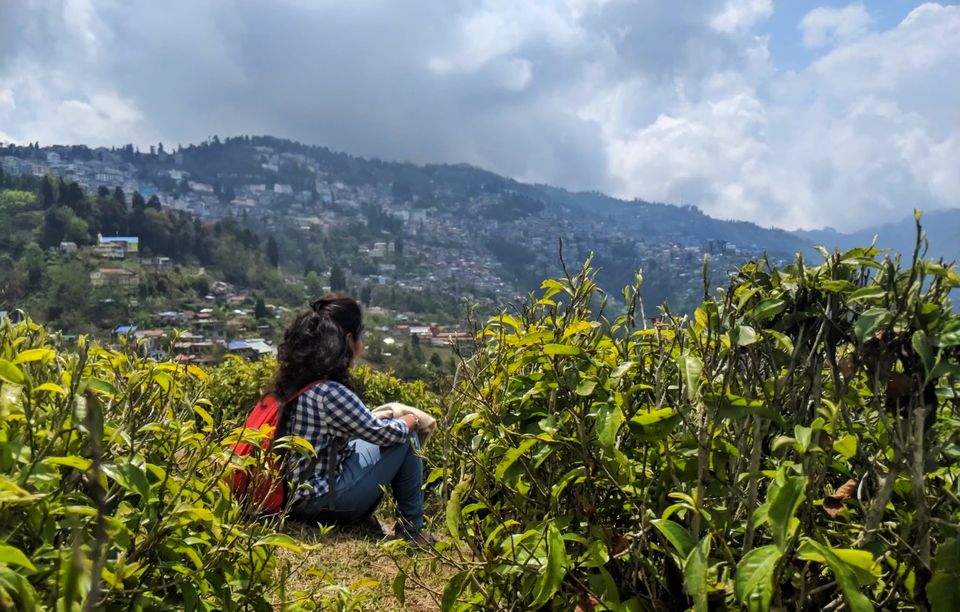 I was not very excited for this ropeway ride but wanted to give it a try. When I reached there, I could see at least hundred people already in the line with the ticket and 10 waiting at the ticket window. At that moment I had almost decided I'll just eat something and leave. But expect the unexpected and in few mins I got the information that one ropeway cabin can include 6 people and as I was solo, they merged me with the group of 5 people. I sat in one cabin accompanied by a Bengali family in next 10 mins. As the cabin moved, in a minute I got all the reasons to be glad that I considered my homestay host's advice. I had no words for the view. It was a magical experience. I could see hills covered with tea gardens. Small zigzag tracks traversing up and down the hills, the local women with a basket on their back working in the gardens were collecting tea leaves, colorful small houses on the slope and a golden Buddha statue at a far end on one small hill. And suddenly it started raining. Who could have told that a 40 min ropeway ride would become a feast to eyes.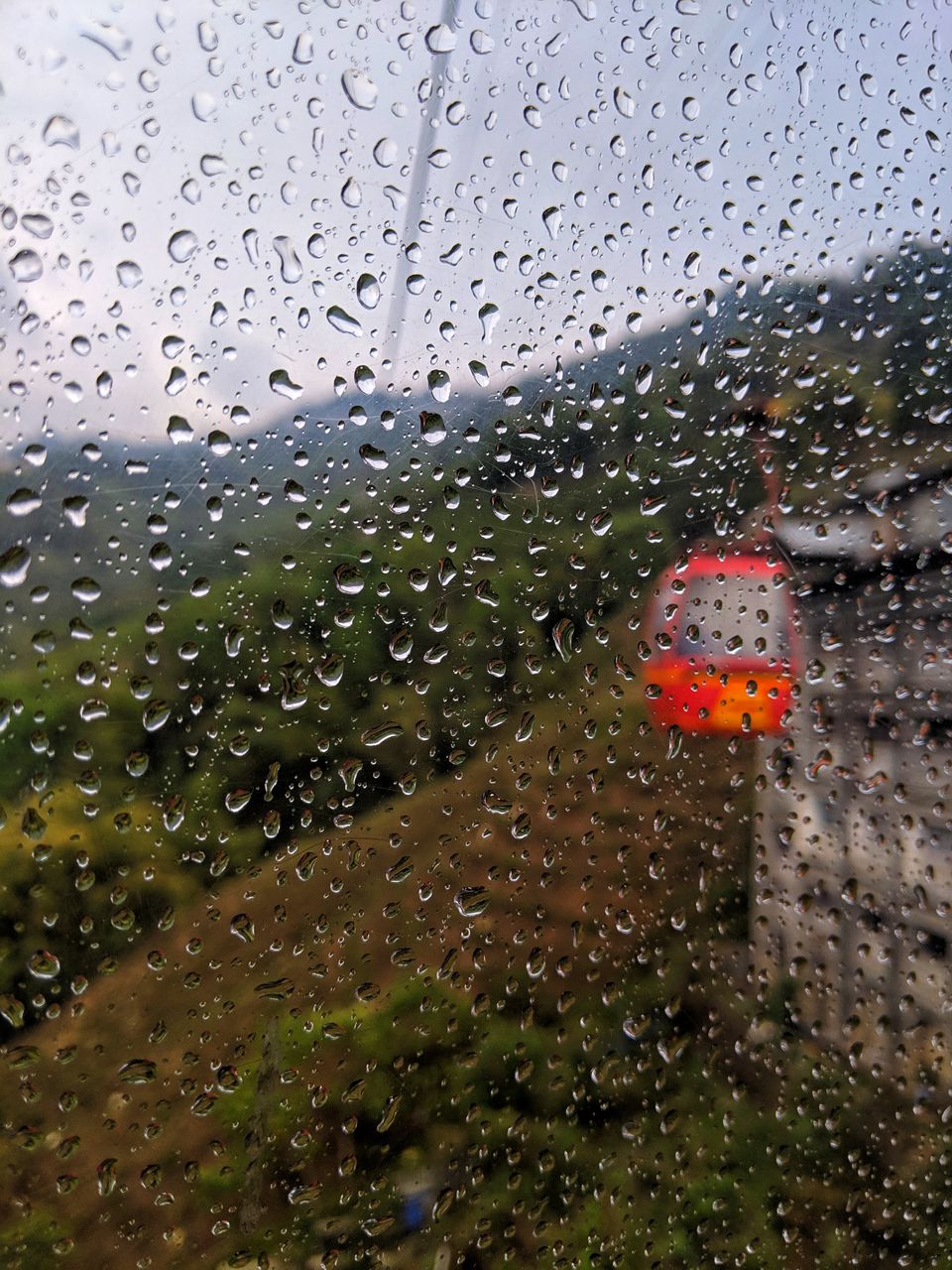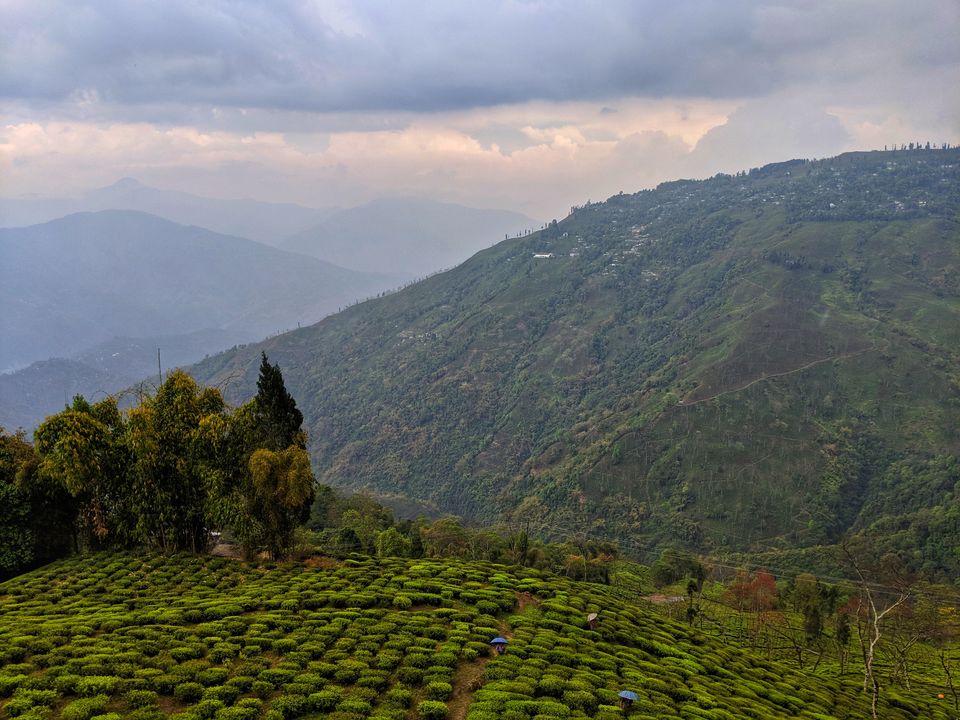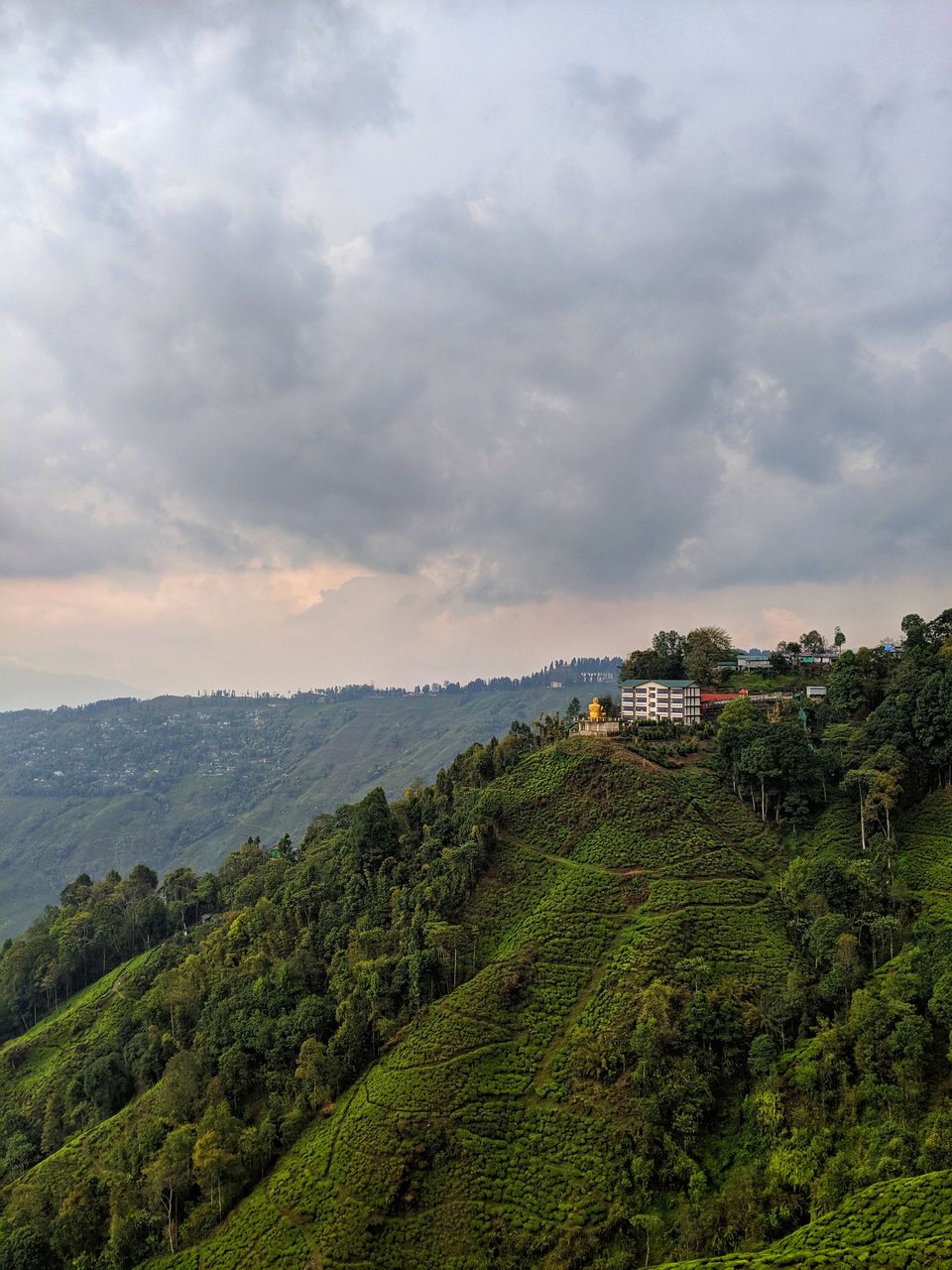 The last thing on my list that day was to use the train ticket which I had saved the whole day. I boarded the train 2 mins before it left the Darjeeling station. Darjeeling coal engine toy train or Darjeeling Himalayan Railway (DHR) is a UNESCO declared property. With all the loops and zigzag roads, it crossed the entire city, travelling so closely to the homes on the roads. I could see its coal fumes in the air from its glass ceiling. It took its first stop at 'Batasia loop' where I took a photo with 'I love Darjeeling' sign. The next stop was Ghoom station where I visited DHR museum.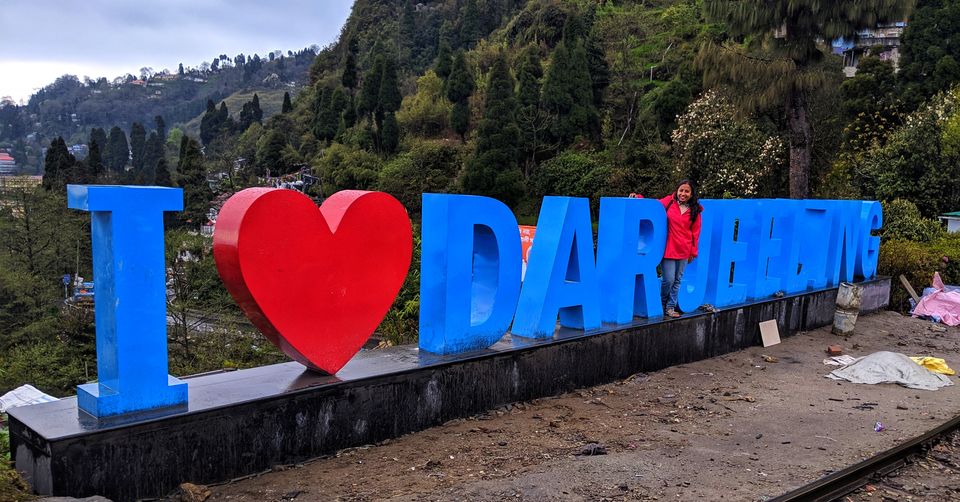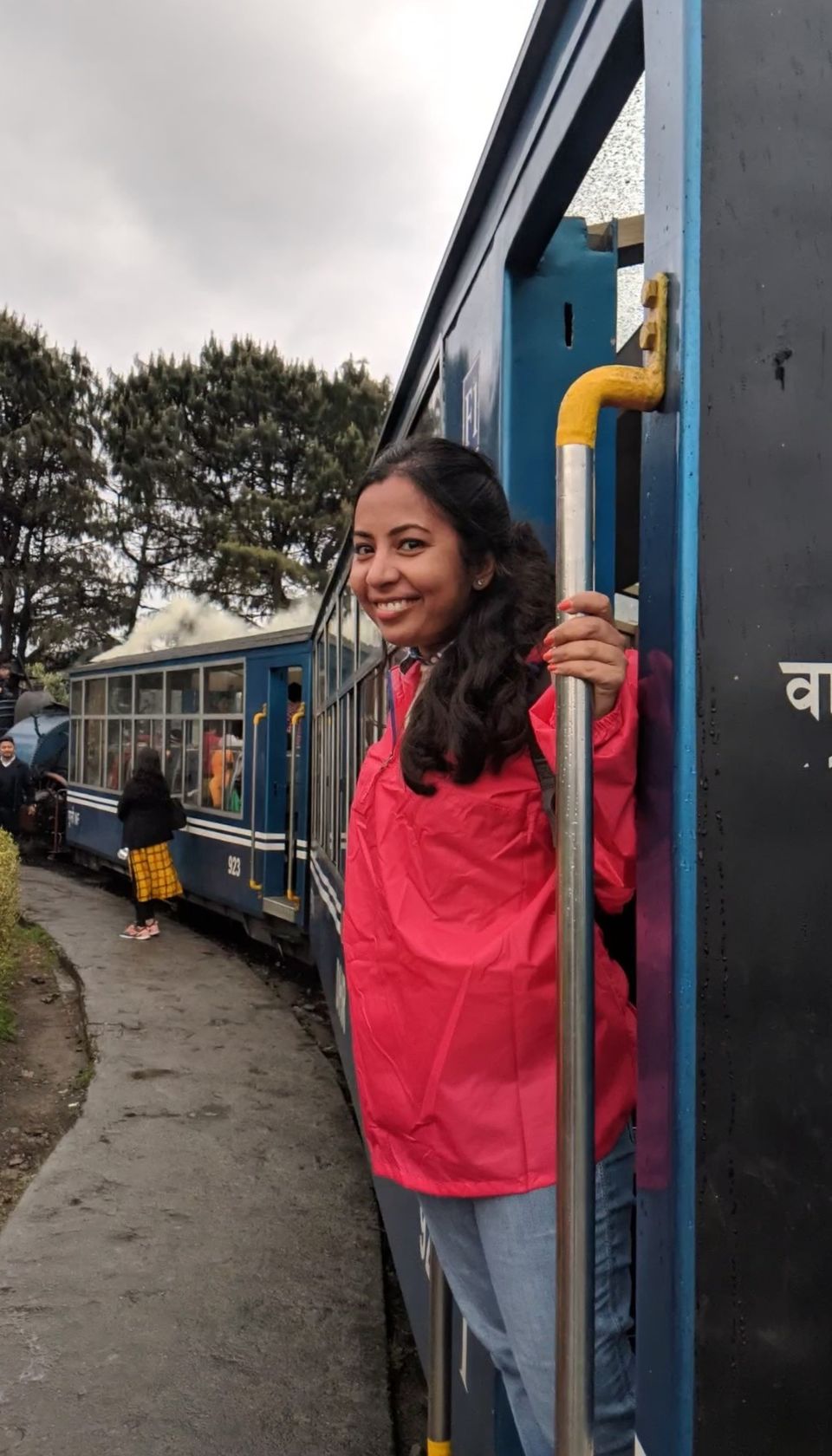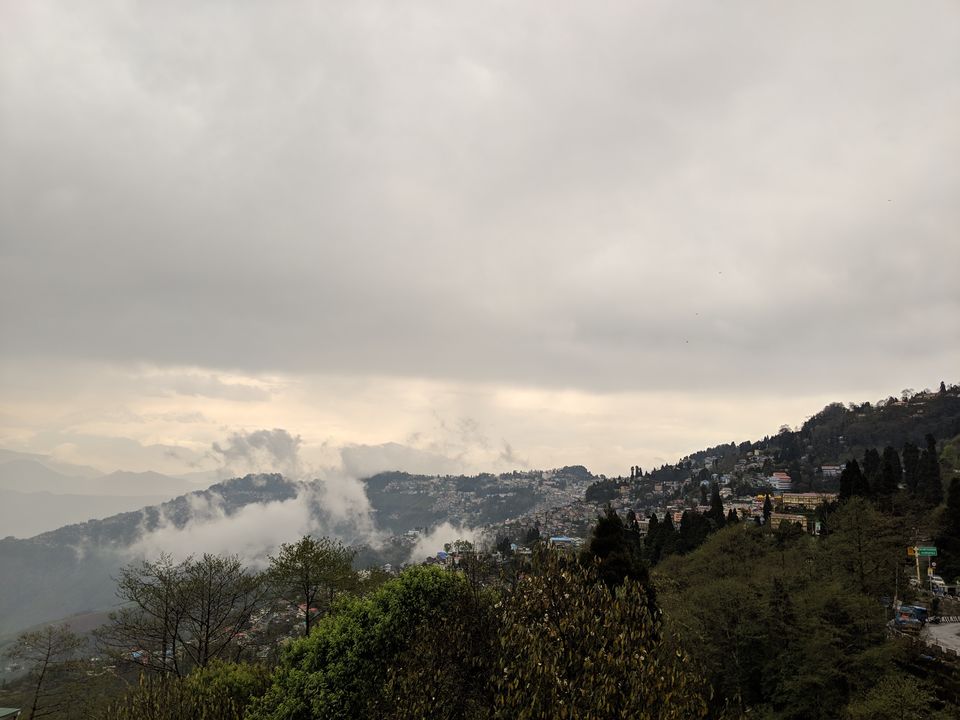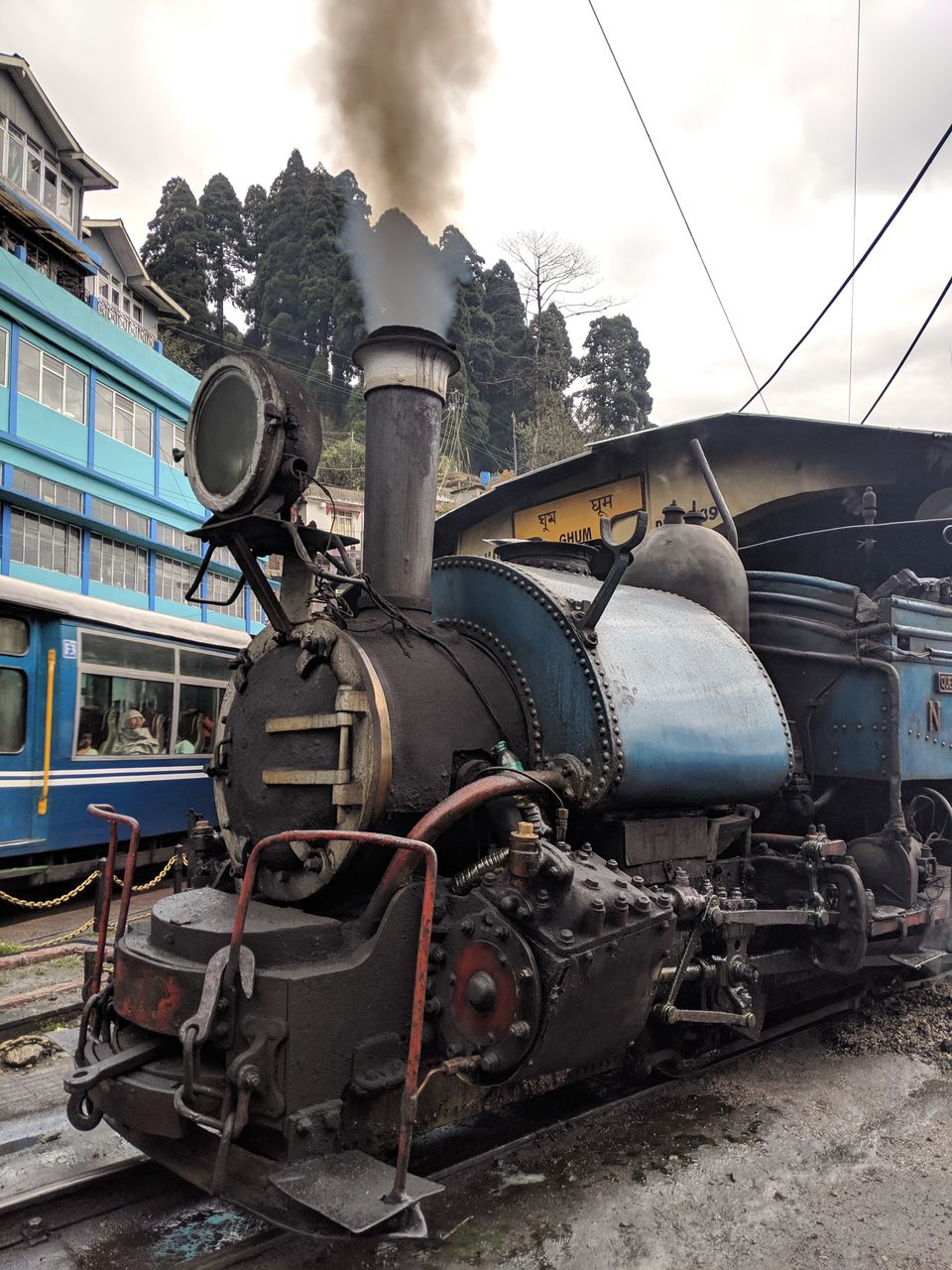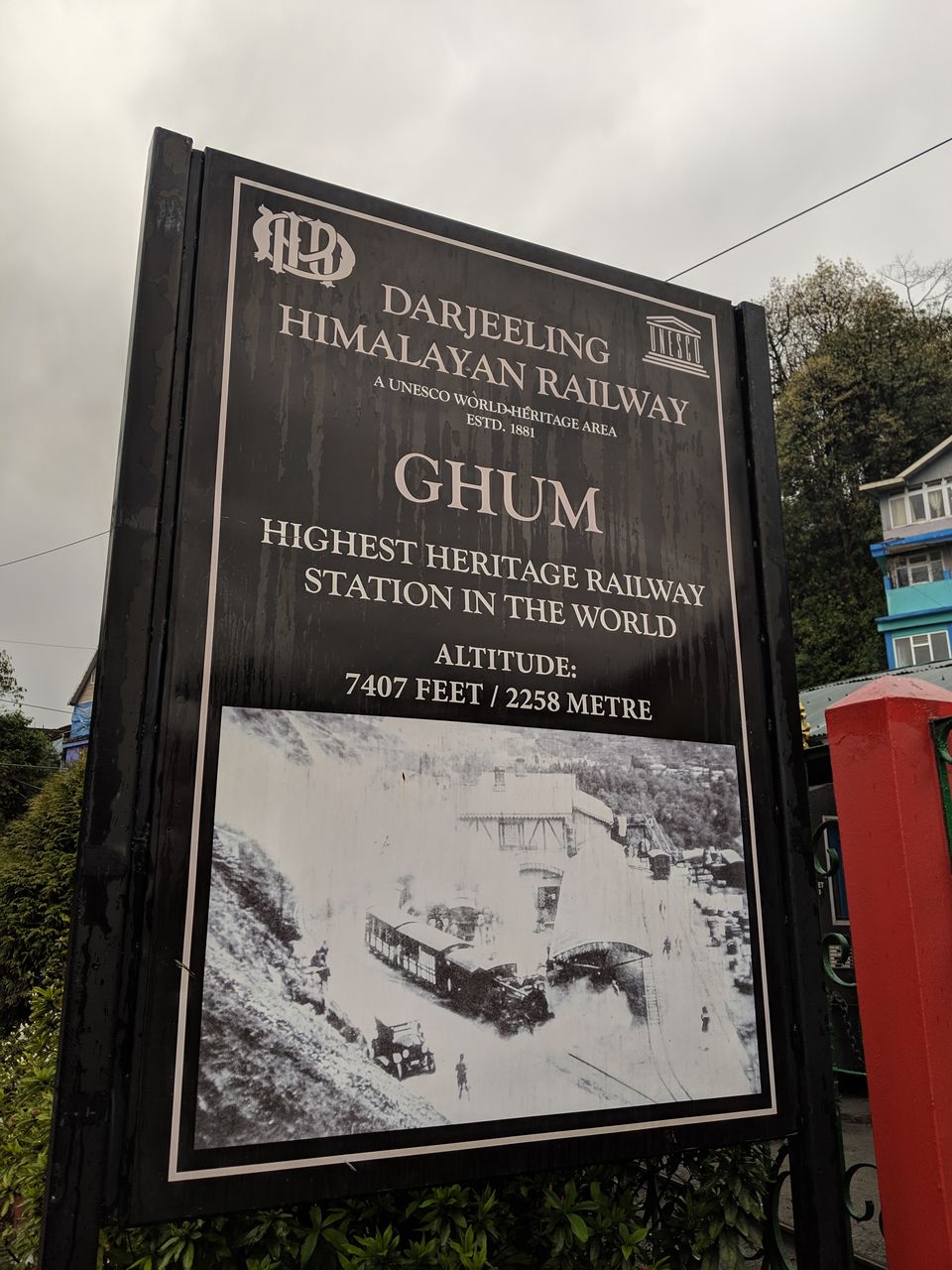 On the return journey, the station master sat beside me and we chatted all the way back about the local people, seasons in hilly areas, cuisines they have. He showed me a wall which was painted in last FIFA world cup with all the participating country flags and told me how crazy Darjeeling people are about football.
At the end of the day, it felt like either I was living there for so many days or just a minute had passed since I had arrived there. Whatever it was, I knew I was carrying a wonderful experience with me of my first solo trip. The bundle of joy I had now had so many little things like spending time exchanging words with my hosts about their daily life, having momos in a famous restaurant called 'Dekeva's' in Chowk bazar, having chana zor garam at the ropeway ticket counter, watching the colors changing in the sky when it started raining on a sunny day, controlling the urge and to select only two fridge magnets out of so many and many more things.
For a traveler, it's never a checklist which according to Google 'one must visit'. It's the small experiences she/he has while booking the plane tickets, going on the road trip with no fixed plans in mind, having local street food, bonding with the local people which make a perfect checklist for a crazy traveller. And for me this small detour to Darjeeling restored the confidence in me which I thought I lost in the daily working life.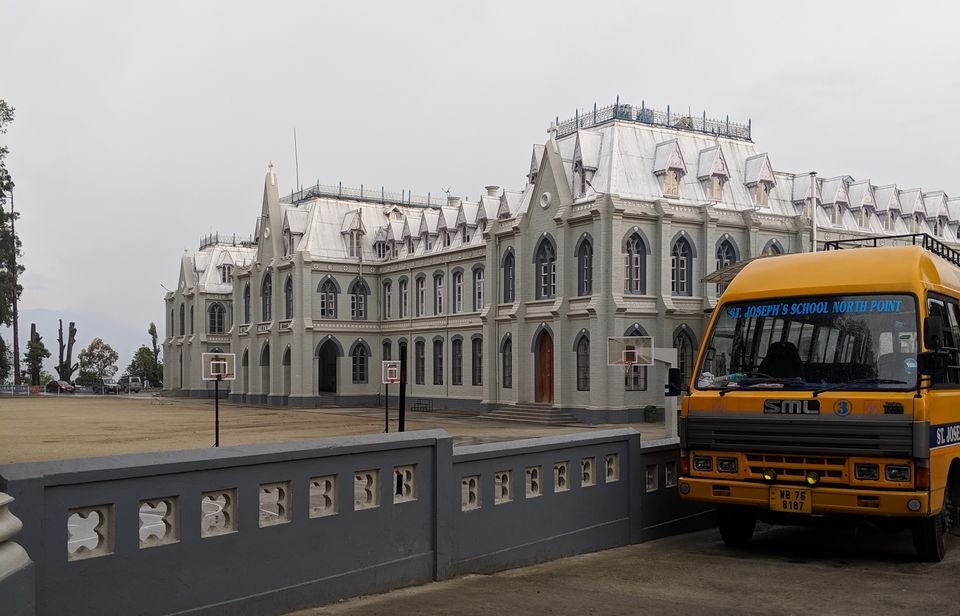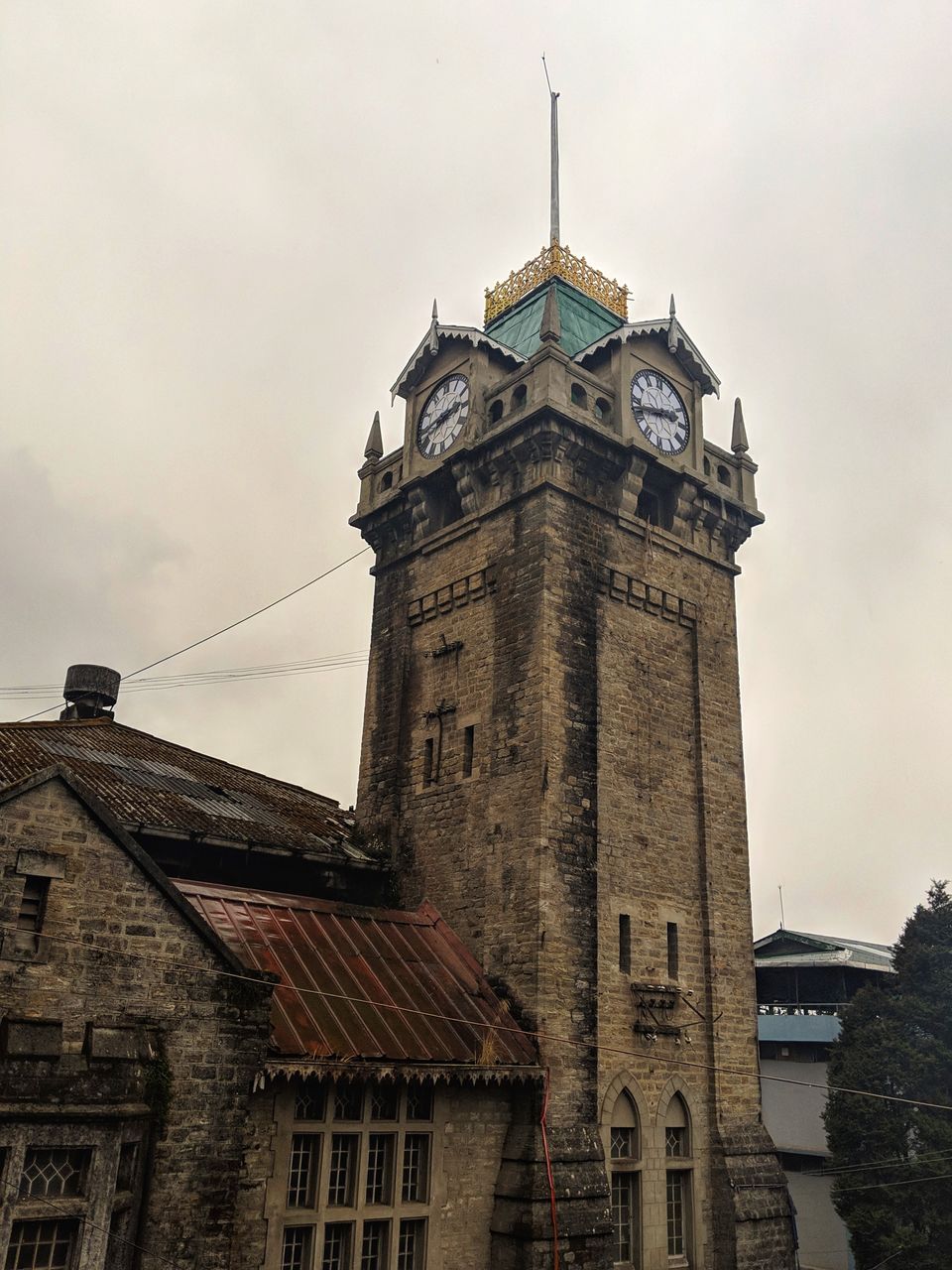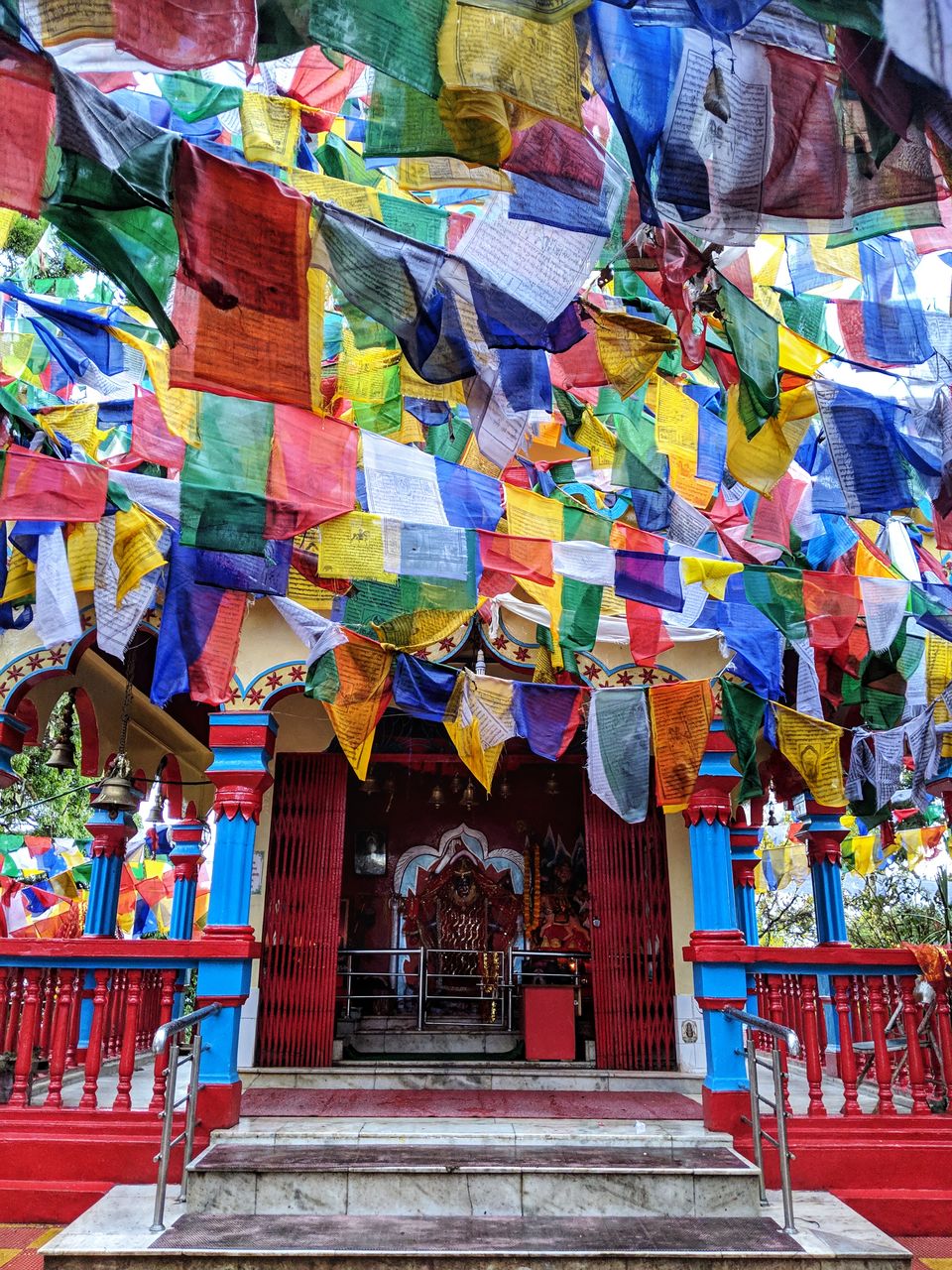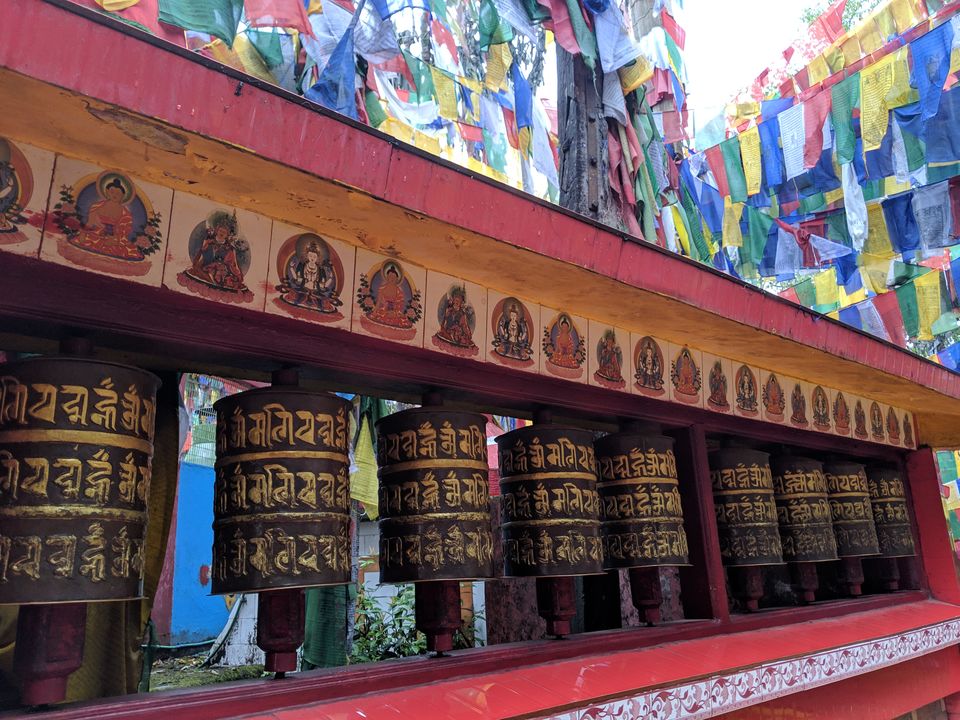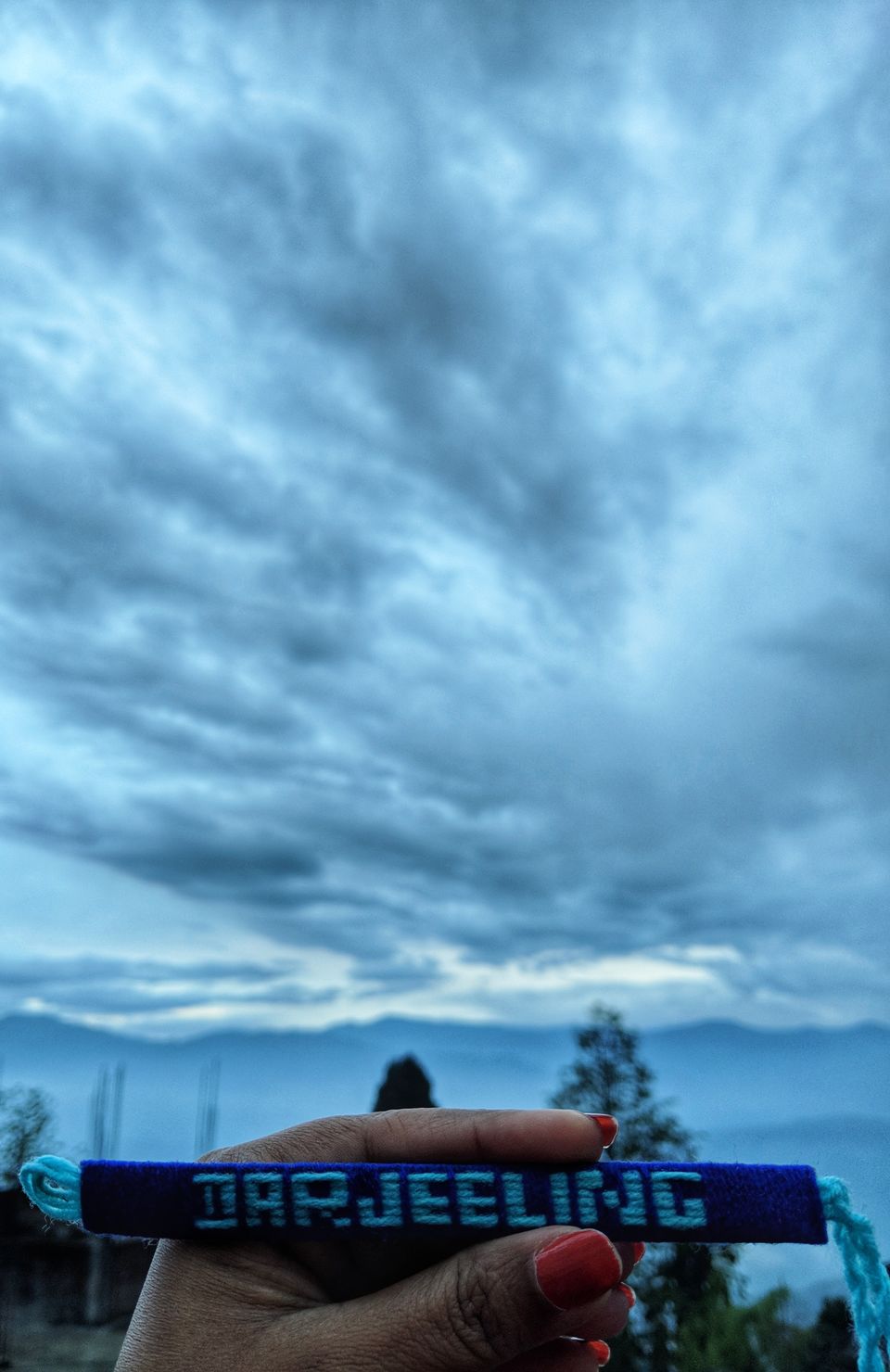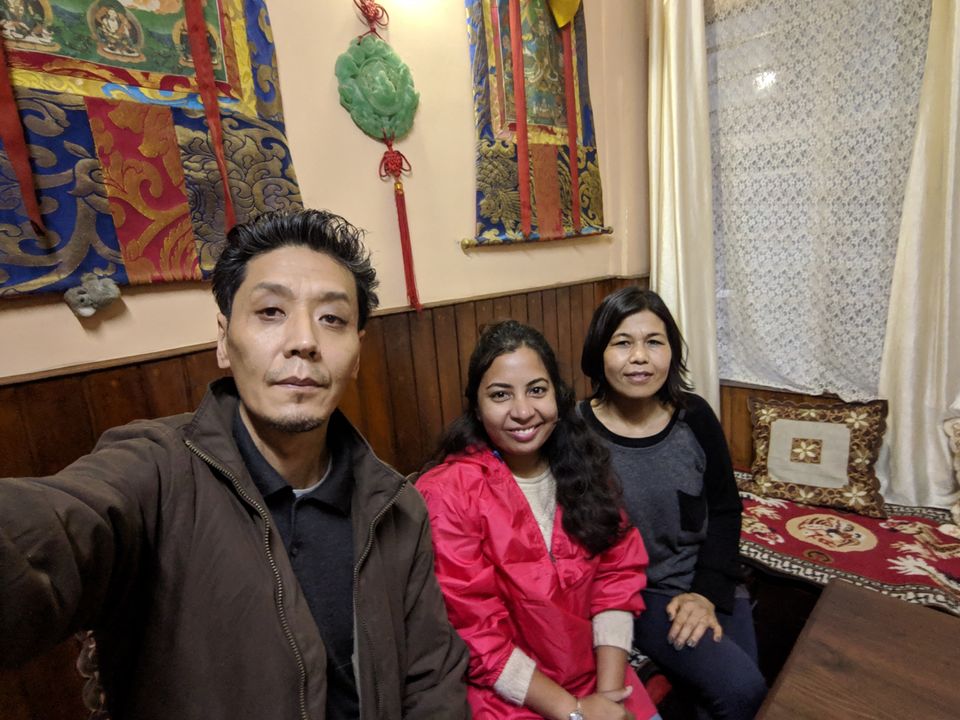 PS: One must try chicken momos and Thukpa at Dekeva's. They serve momos with a bowl of soup.