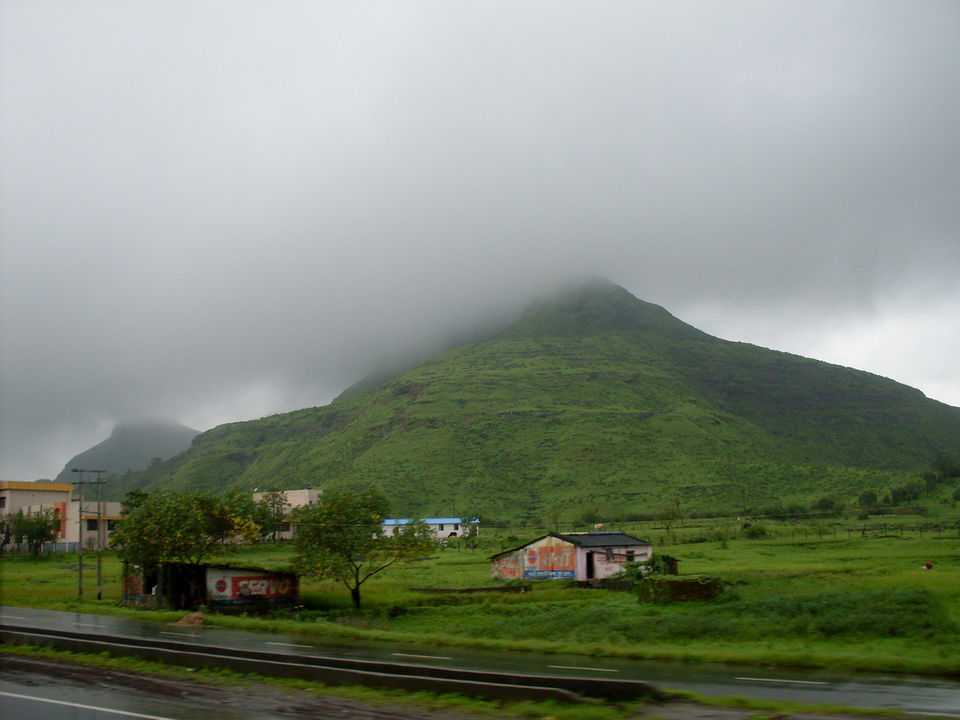 We started our journey towards Nasik. Once we reached Nasik as suggested by our driver, we parked our vehicle and enquired for autos to have sight seeing trips. Finally, we bargained for ₹500/- for two autos for a list of places that we agreed with auto drivers.
It's really good decision through the crowded lanes of Nasik otherwise it's almost impossible to manage in the SUV. These drivers not only showed the places but also acts as guides to us explaining the places that we visited in detail. While moving through these places, they stopped and showed this beautiful natural occurrence.

It's just past noon and we want to complete Trimbak and Muktidham on the same day so we filled the tank and started towards Trimbak.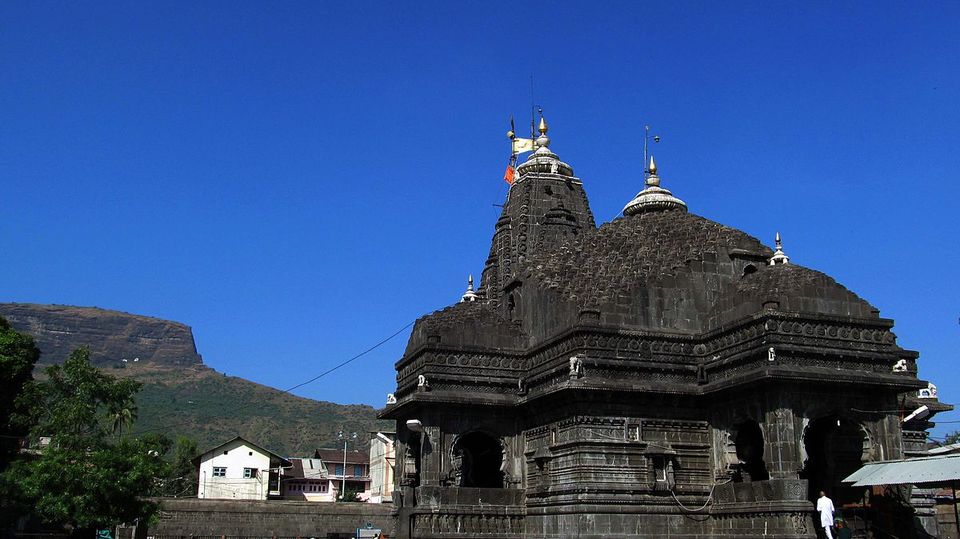 After reaching Trimbak we immediately started for darshan. Tribakeswar temple area is huge with lots of parking outside and lots of place inside the temple walls too. It took an hour to complete darshan. After darshan we took roasted & cooked corns again instead of lunch. This made our stomachs light and didn't troubled us during these continuous journeys. We enjoyed the short horse ride too there.
Muktidham:
Our next stop is Muktidam. Muktidham is a marble temple complex honouring various Hindu gods. It's a must visit for all Nasik travellers. It's almost 4PM and as per our plan we had to reach Shirid by 5PM to finish the balance in Shirdi. Before leaving for Shirdi we had Nimboo pani with goli soda!
Shirdi:
By 6PM we reached Shirdi and asked driver to drop at temple and asked him to halt at hotel. Then we started for Dwarakamai, Baba's Chavadi, Lendi Baug and glance at Sainath Maharaj from outside through a window in first floor. Then we headed for the same Andhra hotel to have our dinner and then to hotel.
8th of July 2017
We got lazy to get up early this time. We had light breakfast at hotel itself and checked out of it, kept our luggage in car and started for second darshan by walk leaving car at hotel. This time we had quick darshan and headed for shopping our families are demanding for it. They spent almost three hours on shopping. We called the driver to pick us up at temple and started for Shani Singanapur. This is the only place we got kind of bored to see stale surroundings and roads with lots and lots of pot holes. Again, I thanked that popular self-drive car company for making us travelled in Savaari. By this time you should have guessed that we didn't had lunch during this journey but had pomegranates, Guava and custard apples that we purchased on the way to Shani Singanapur.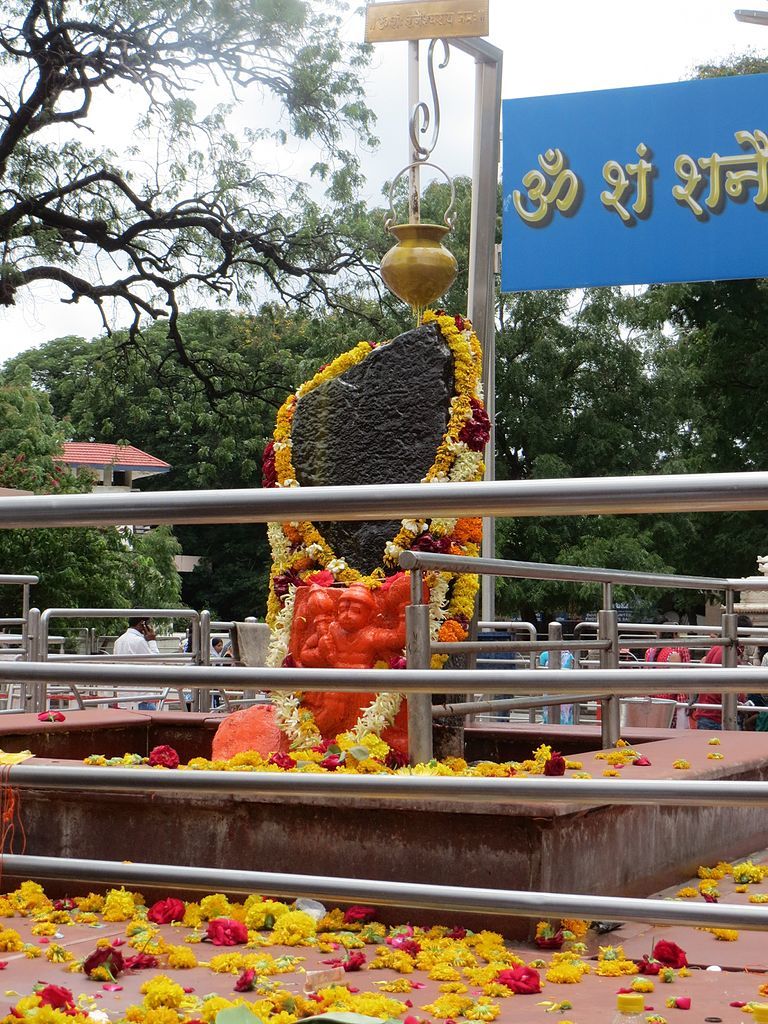 It's noon and hot on top. We decided to have sugar cane juice that we saw while coming here after darshan. Though it was short initially, the queue got bigger and bigger as time passed. After spending couple of hours in queue we had clear darshan amidst pushing crowds. We headed back to our next destination, the Sugar Cane shop as our stomachs are already hungry for it.
We reached the sugar cane shop and settled on the cots and chairs laid there. Kids started swinging on the ropes. We purchased berries/ java plums and ordered 7 glasses of sugar cane juice. They did extract sugar cane juice using age old wooden ghani process using horse. It's nice to watch and education to kids too. Even after drinking six glasses our sugar cane juice hunger didn't quenched … so we ordered another round but this time 10 glasses. We took few snaps there and headed towards Ranjangaon, our final place in this trip.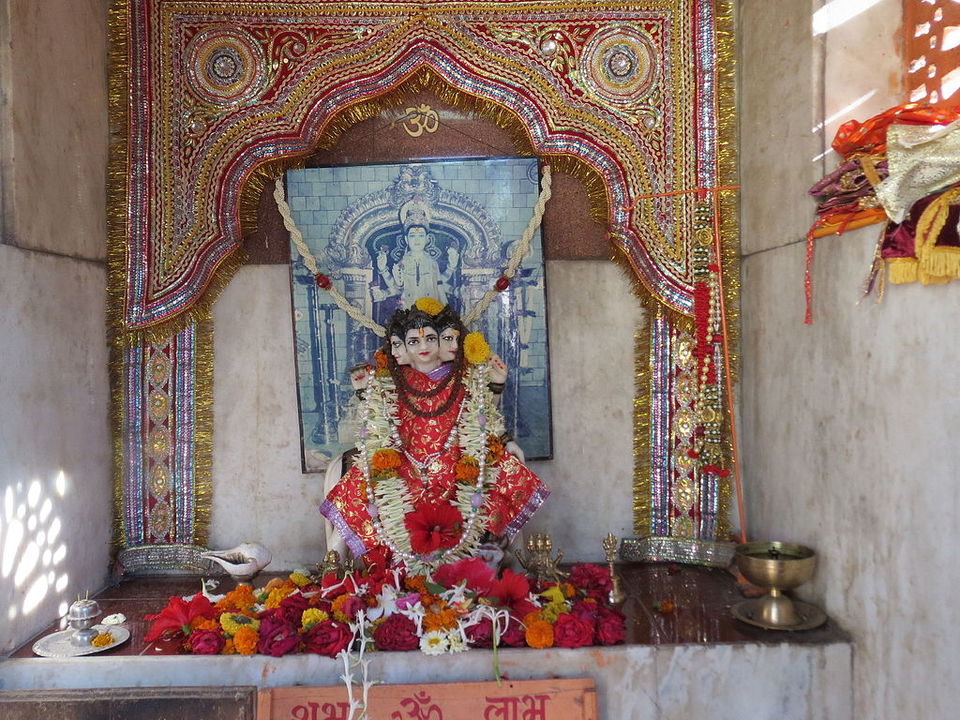 It's a two-hour journey on the way to Pune. We reached here by 8pm doubting whether temple is closed or open. Luckily it was open and about to close. Ranjangaon Ganapati Temple is dedicated to Lord Ganesh and is one of the eight Ashtavinayak Temples. According to beliefs, Lord Shiva worshipped Lord Ganesh here before proceeding to defeat the demon Tripurasura.
After darshan of Lord Ganesh we had bhojan prasad in the temple premise itself offered by temple authorities for all devotees. We're the last ones to have that and felt our tour is completed.
Pune Airport:
By 10:30PM we were dropped at Pune Airport by the driver and we settled his bills and paid some token for his supportive gesture during our travel. We checked in our luggage and waited for our plane.
9th of July 2017
Hyderabad:
00:30 AM we hop into our flight from Pune to Hyderabad. By the time we're out of Hyderabad airport it is 4 am. Then we hired airport taxi to visit our relatives and spent till late night and headed back to Shamshabad (Hyderabad) Airport to catch Bangalore flight.
10th of July 2017
Hyderabad Airport:
Reached airport by 1:30am checked in the luggage. It was announced that the flight to Bangalore was delayed by 1hour. With no choice we had to wait for it with our sleepy faces and after one and half hour late the plane arrived and by 6AM we reached Bangalore.
Closing
This is our 5-day trip.
The total trip cost including air fare is ₹60,000/- (all inclusive).
Tips of other travellers in this route:
Avoid own vehicle or driving
Avoid heavy food during travel – roads are bad
Keep your Google Maps active and download the offline maps – it's easy to miss routes.
Please keep extra buffer for travel at it takes more than Google Time
Try to spend a day more for Pune visit, which we missed sadly
Insist your travel agency on good conditioned vehicle and driver