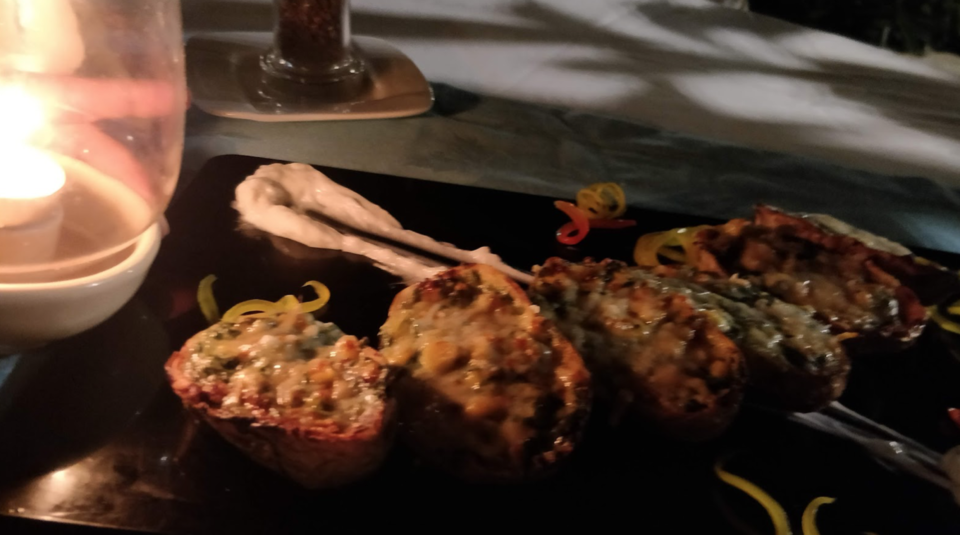 Novotel Goa Dona Sylvia Resort
Nestled in the shores of South Goa Cavelossim beach - Novotel Goa Dona Sylvia Resort is an elegant villa-style resort set in the midst of palm tree gardens. If you are looking for a resort to escape the monotony of your city life and immerse yourself in a quaint life of serenity and leisure look no more, Novotel Goa Dona Sylvia Resort is your place. My friend Sanjna and I stayed here for 3 nights and 2 days and I could hands down tell you this is the best place we could have chosen for our vacation. Being big foodies we couldn't resist ourselves from sampling the choicest dishes of the various restaurants that this resort had to offer. Let me tell you what you must try when you visit this resort.
Mamma Mia -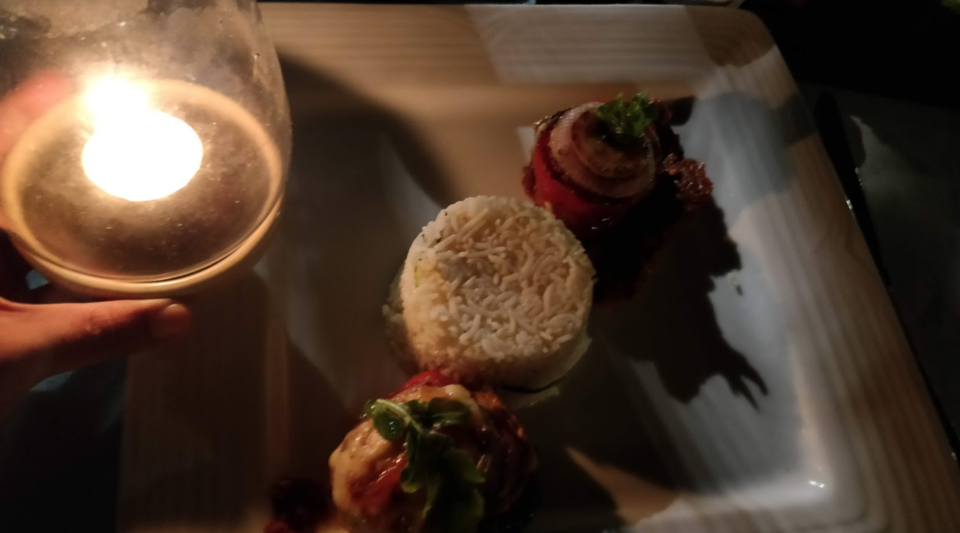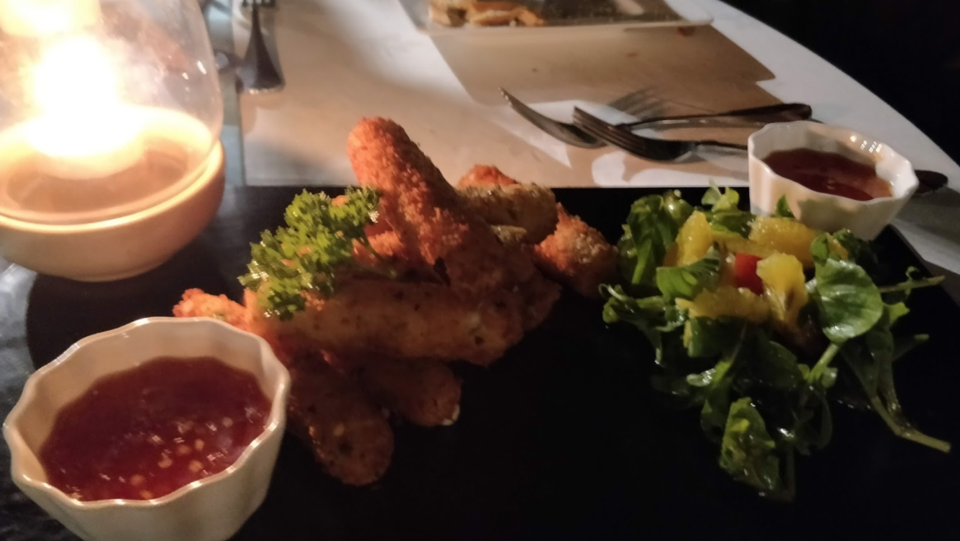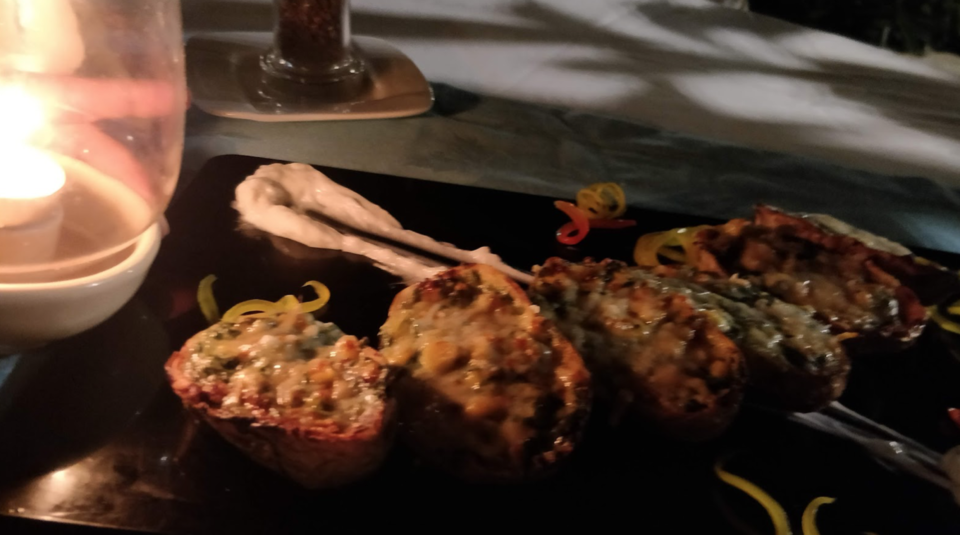 The name of the restaurant says it all. This is an outdoor restaurant set beside the pool and gives one the perfect opportunity to enjoy the evening breeze while you dine with your beloved or your family. We sampled a couple of dishes at this restaurant and this included cheesy crispers and tastefully curated Goan and continental dishes. Our favorite was the vegetable platter that had a unique blend of aubergine and cheese in it. In addition to this we loved the cheesy potatoes - more like I ate all of them considering potatoes in any form are my soul food.
This place is perfect for candlelight dinners with your romantic partner. I was stuck with Sanjna for the evening but you do not have to limit your horizon. ;)
Barsati -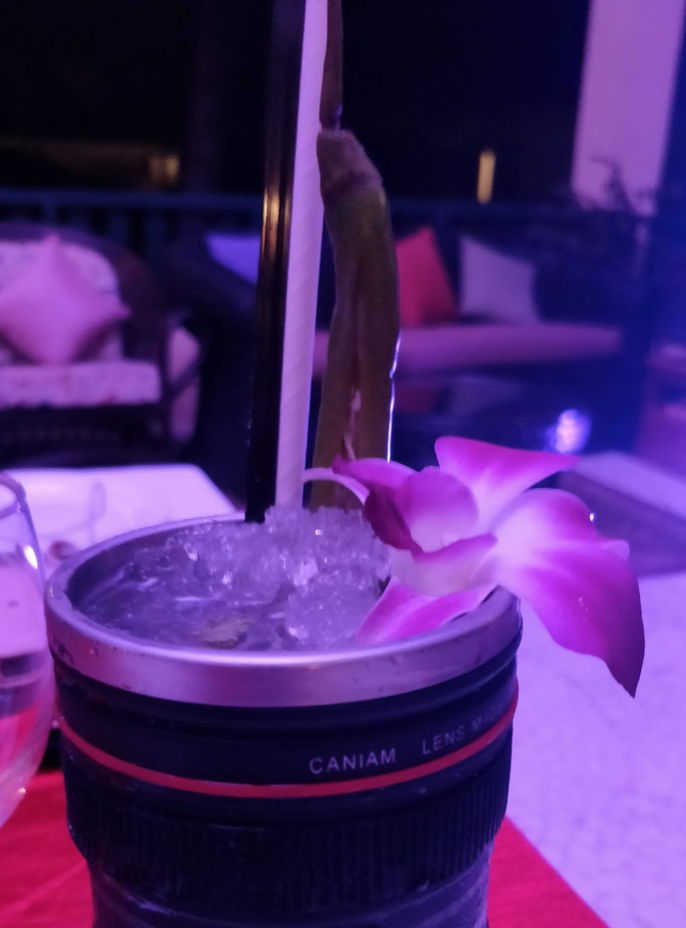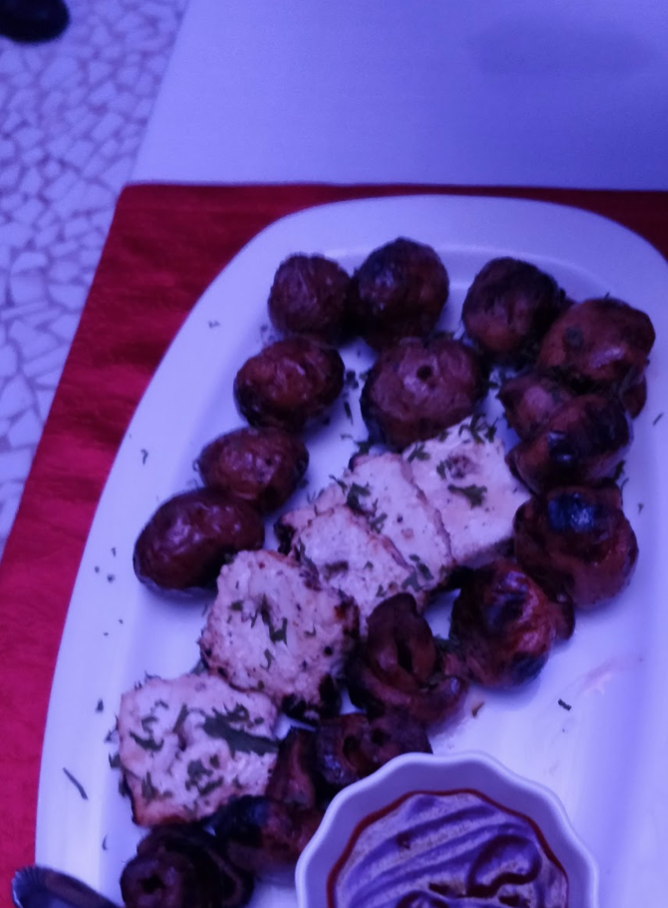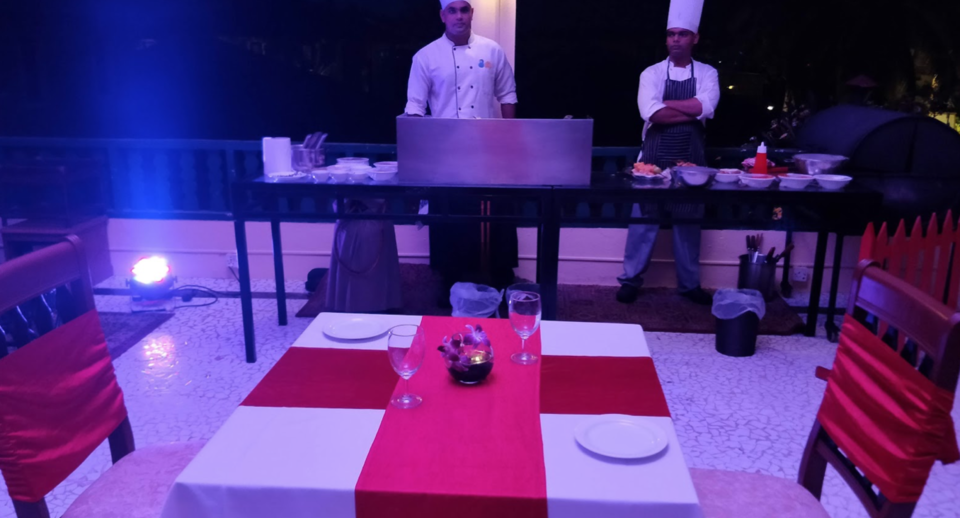 There are these evenings where you want to do something special and want it artfully crafted for yourself. Barsati - the rooftop special arrangement for a special dinner for us met these requirements. It is an open space located bang in the middle of the property that gives you a good view of the pathway leading to the beach and the other side overlooks the pool. There was a special barbeque arranged for us and it had an assorted mix of fruits and vegetables along with mushrooms and cottage cheese. The cocktail for the night was a specially prepared lemon drink that was served to us in glasses serves like camera lenses and I could only admire it for it looked so pretty but then upon taking a sip I loved the drink's taste as well.
Our must try dish from the night would go to the mango risotto which was our dessert for the night. It is very rare and was made specially from the mangoes that grow within the compound of the hotel in itself. It is a place that you should go to if you want your someone special to feel cherished and just have some alone time to yourselves while you enjoy each other's silence and presence against the soothing presence of the crashing waves in the background.
Seagull -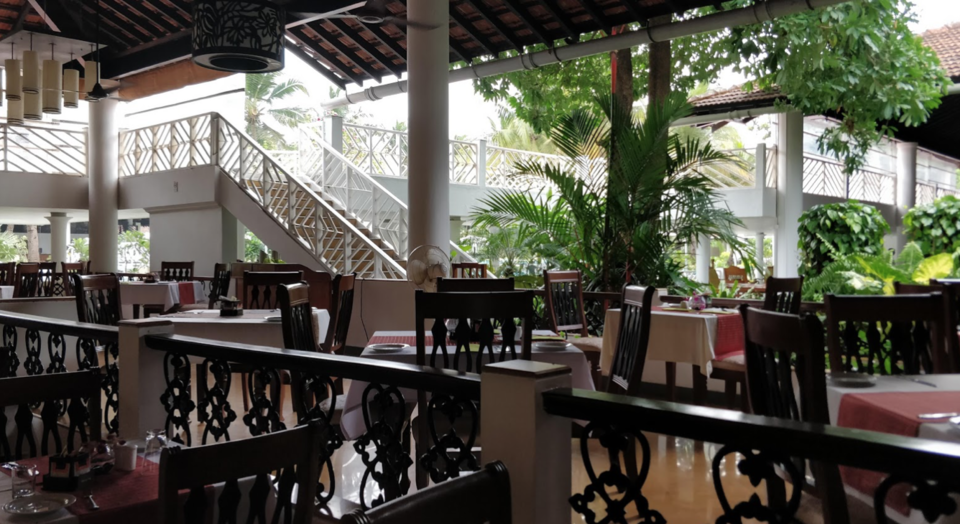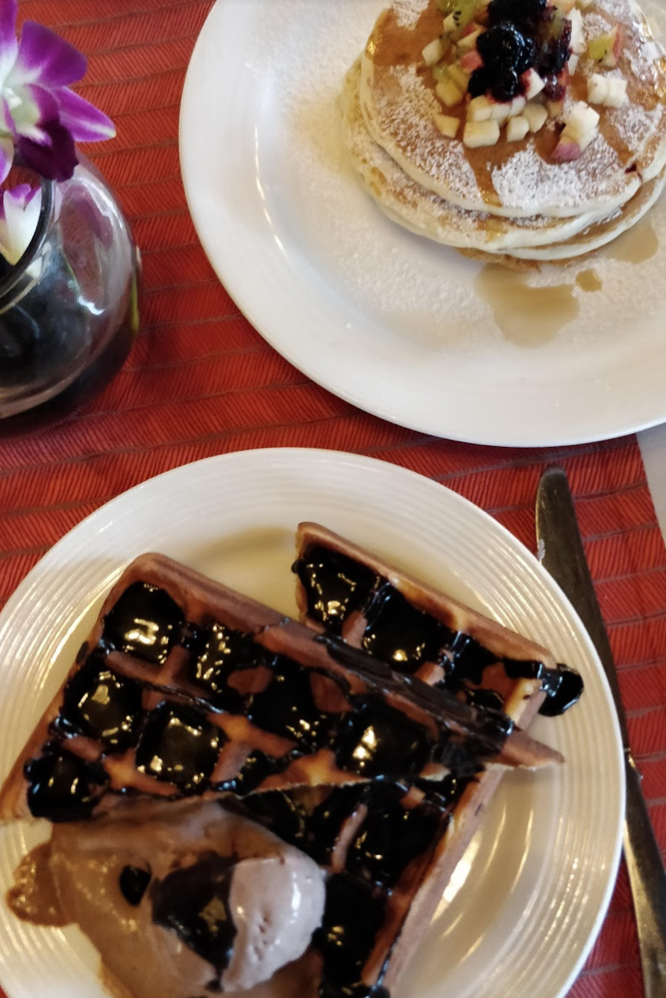 This was one of the first restaurants that suffered the wrath of our hungry growling stomach. It has the most peppy yet the most calm vibes depending on the time you decide to frequent the place. They have a menu that normally caters to the needs of eating some american appetizers such as pastas, pizzas, baked potatoes and bruschettas. In addition to this they have an inexhaustible bar menu. We had our breakfast here for both the days after our refreshing runs alongside the beach. The live omelette station was Sanjna's favourite and mine happened to be the live dosa counter. Other than that this place has a different menu each day keeping the essence of variety alive. Oh, I would highly recommend that you should try their blueberry pancake sandwich, this dish is a class in itself.
The vibe of this place is very open and airy with sunlight streaming in from all the corners - a lovely place for you to visit with your family, friends and your romantic partner. In the evening the vibe changes with live music forming an essential part of their ambience and I must say that is an experience that you wouldn't want to miss while you dig into their scrumptious pastas and sip onto their artfully crafted martinis.
Amalia -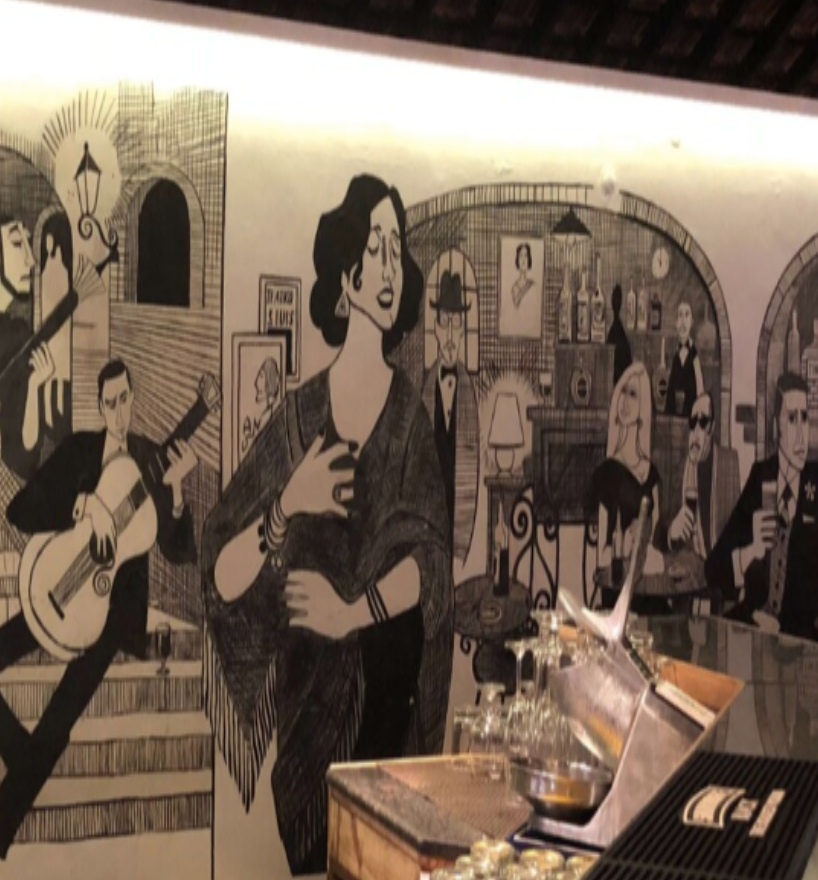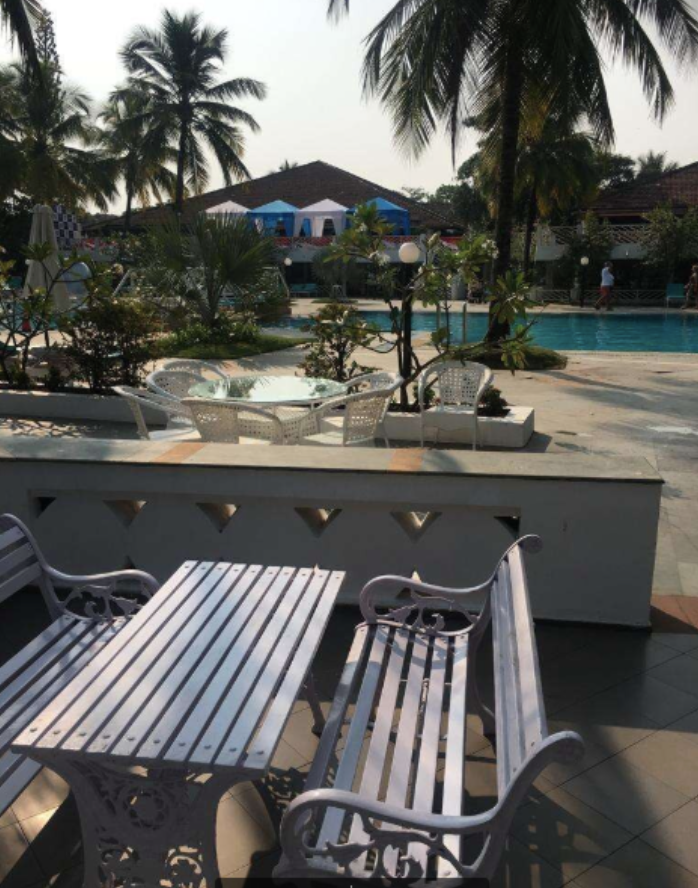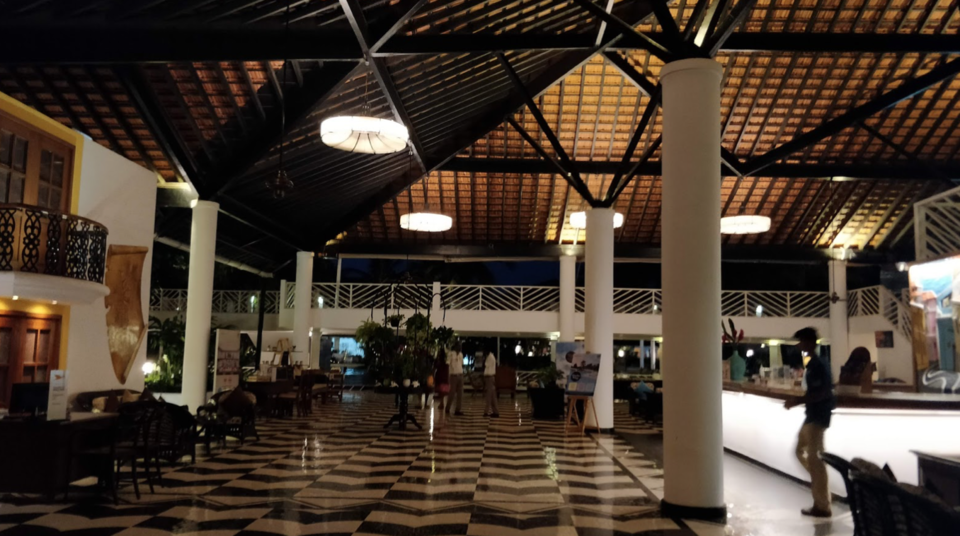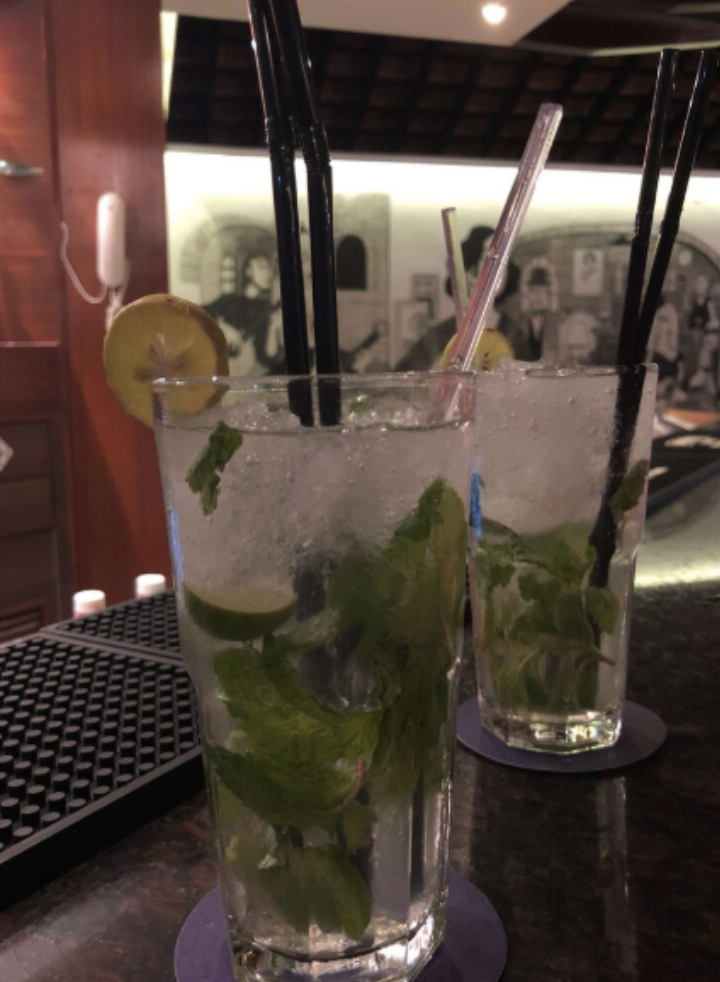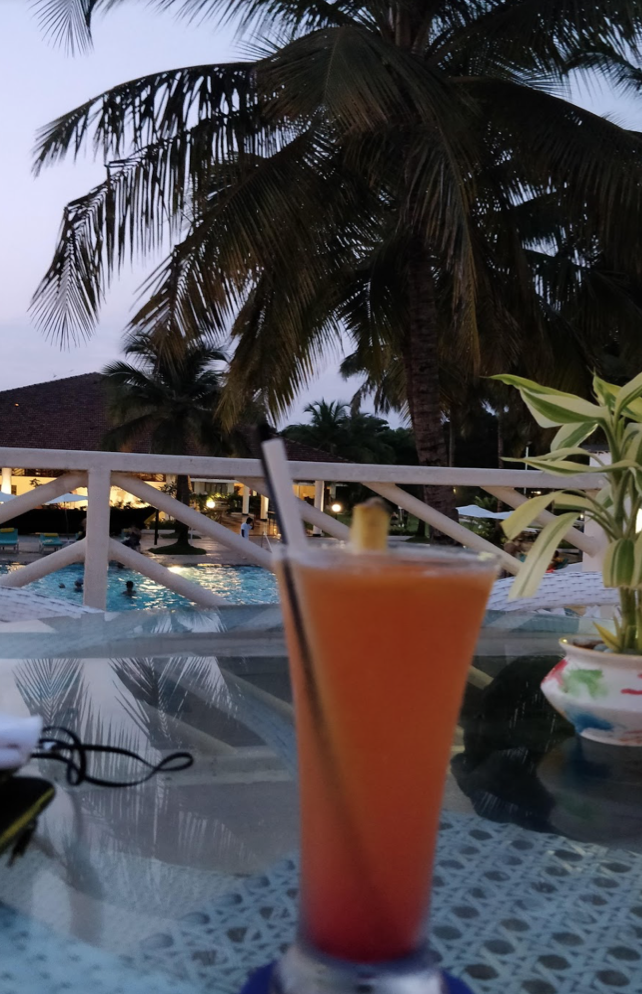 This restaurant is located on a level above the reception and has a cute little bar in the corner. We went there for a sundowner, where the staff made on our special request a cocktail out of the indegineous coconut feni and fresh pineapple juice and it was one of the best drinks that Sanjna had, so much so that she ordered another one. This restaurant has a classic english vibe with its jazz music and fun setting. We seated ourselves in the balcony overlooking the swimming pool. This restaurant offers finger food as a part of its food menu but overall it is a lobby bar that you want to sit down and relax in with your friends while exchanging stories about your life.
Kebabs and Kurries -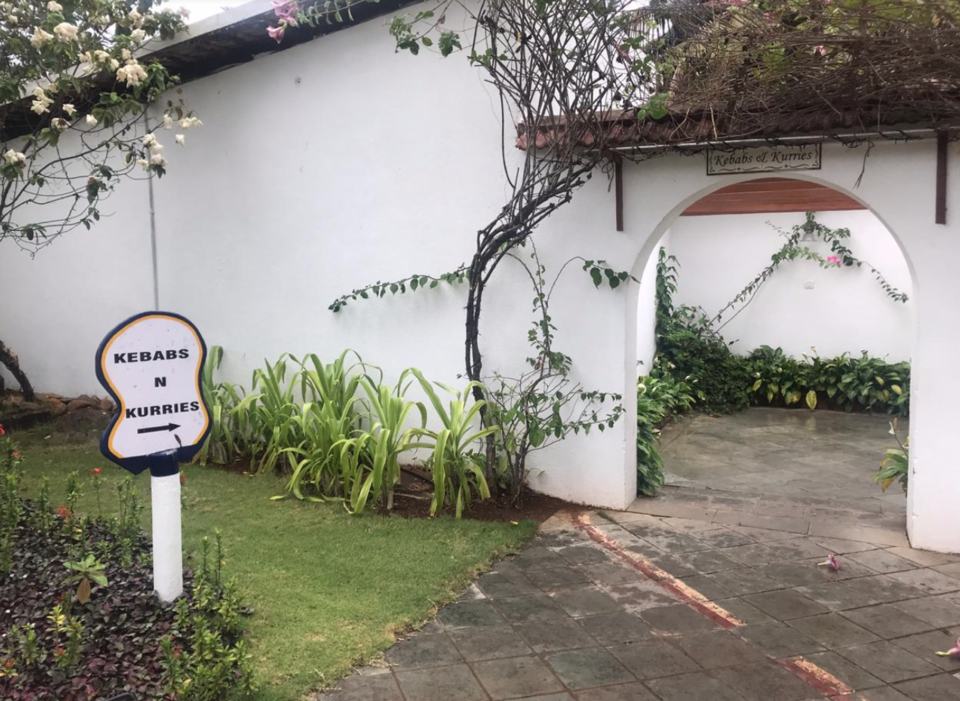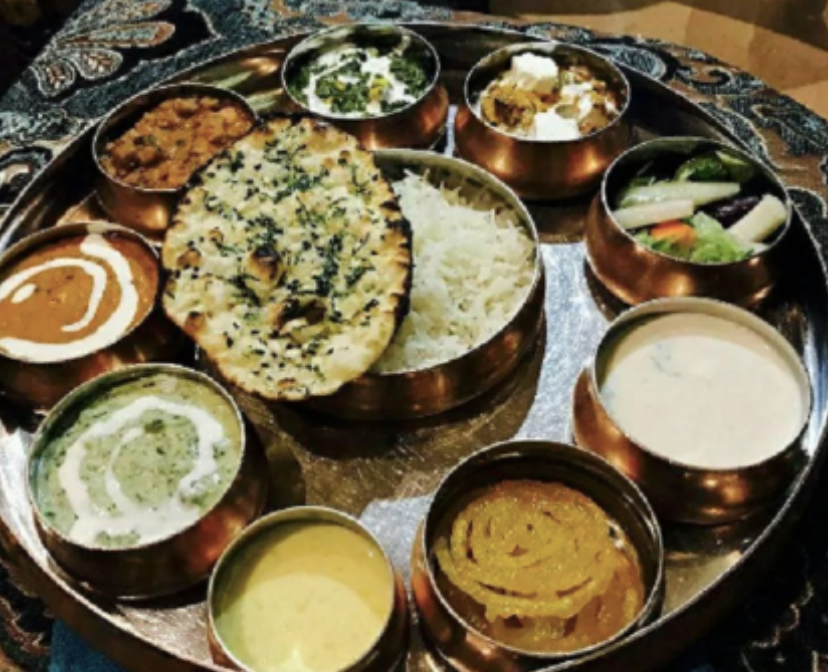 This is a restaurant that you have to go to if you are craving for some north Indian Thali and want to try some authentic goan dishes. Located in a location that has a vibe of a quaint old cottage to it with purple flowers lining the wall - this restaurant as you enter gives a very homely vibe to it - t like you have stepped into your grandmother's kitchen. The smell of fresh cardamom hits your nostrils as you open the heavy metal doors that lead into the restaurant. This restaurant specialises in authentic north Indian thalis and upon the recommendation of the chef we sampled just that and we cannot say we were disappointed. The hot methi-ghee rotis just melted in my mouth and before I knew it I had devoured three. The other dishes like dal and other curries were also exquisite and I highly recommend that you also have this thali when you visit it. This is an on and on family place but is also friendly for everyone who wants a break from the everyday western food and have something traditional.