Hey all
A Fun day at "Universal Studio"-Singapore
"Universal Studio" situated on Resorts Worlds Sentosa is 15 mins walk from Vivo City-Habour Front MRT. We reached around 10:00 am, so as to enjoy to the fullest. The craziness in me kicked-off even before entering the U.S, everything around was like dream come true; be it The Universal Globe, Candy Trees, Chocolate Special Characters ................. photos are the must(yayyyy). Everything seemed so perfect that day.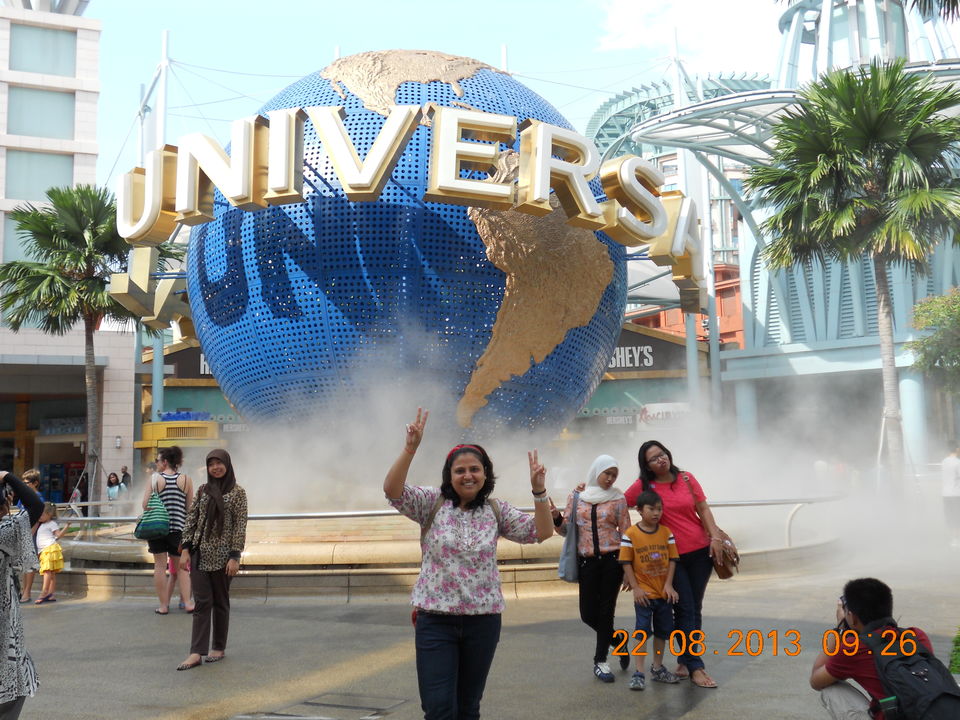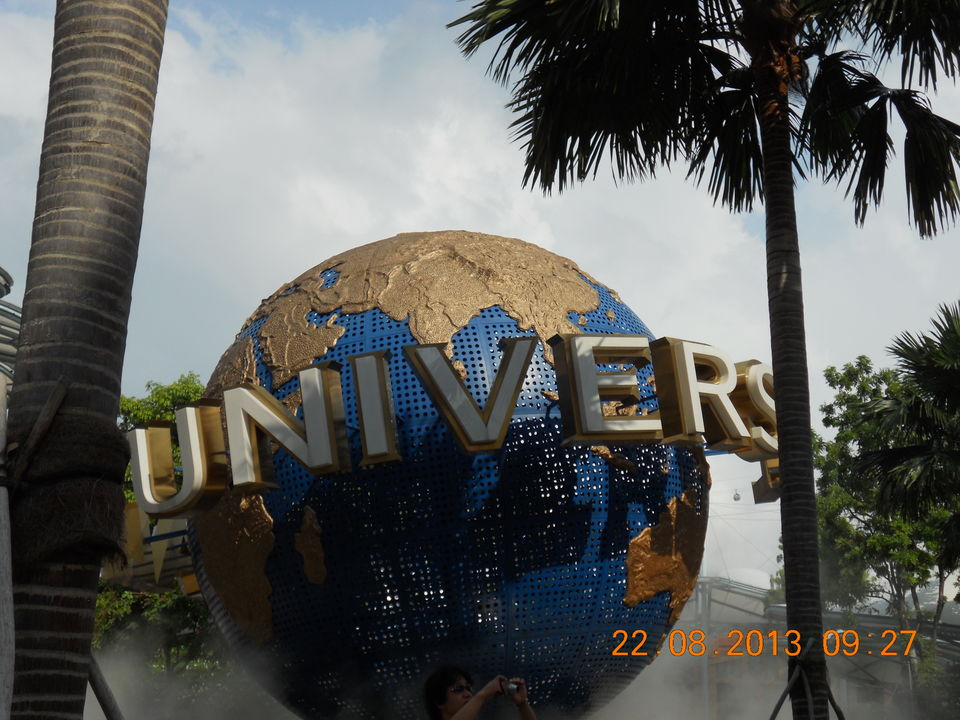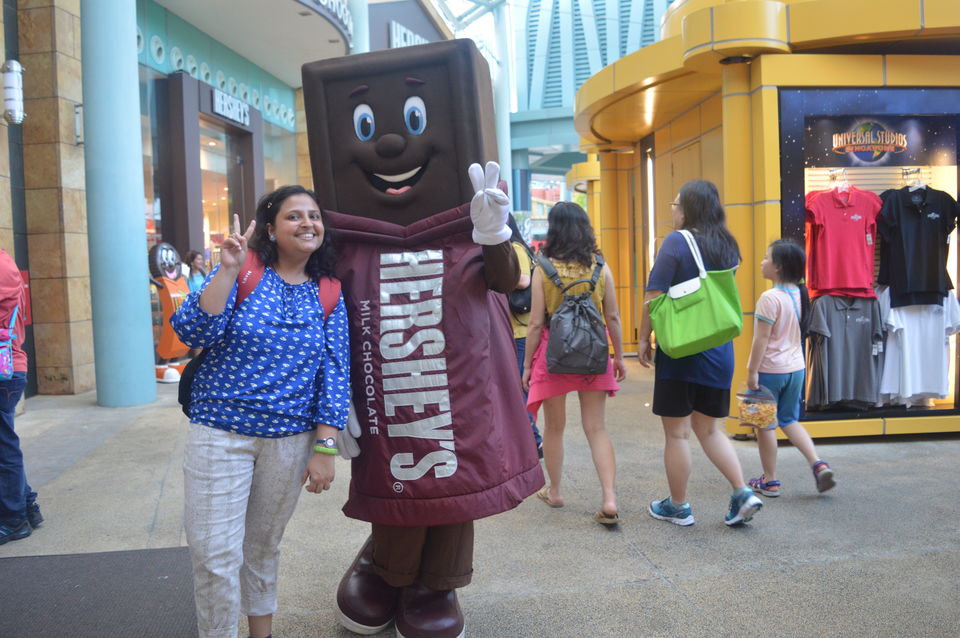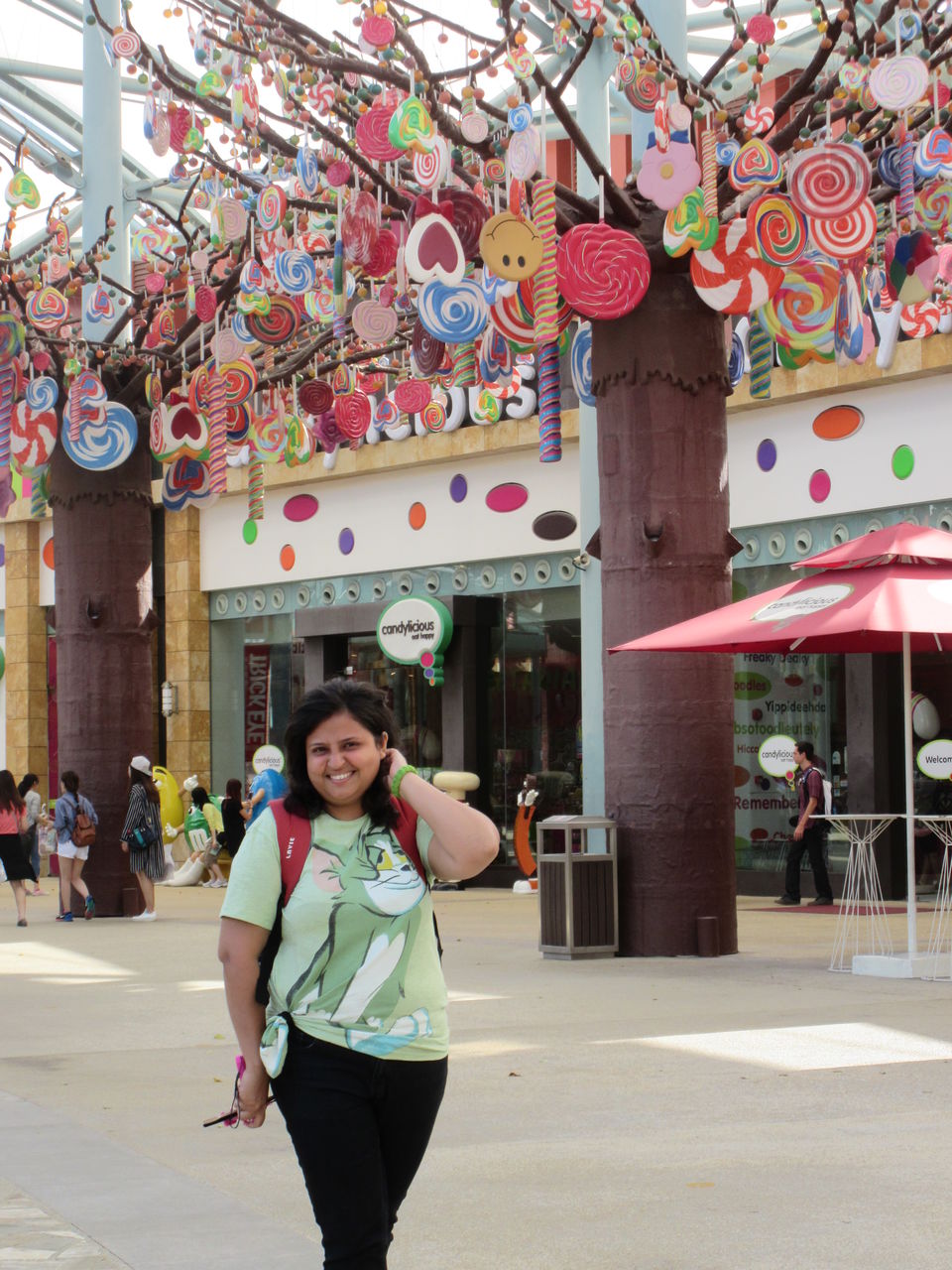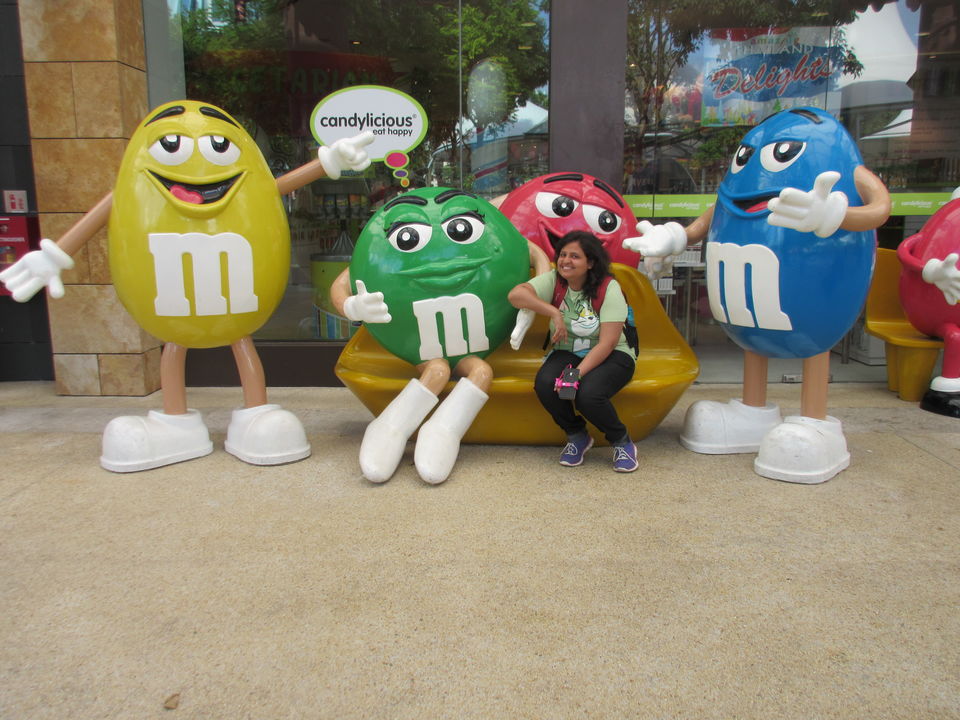 As soon as our tickets got scanned at the entrance , i simply grabbed the map and the schedule; to see the timings for my special characters performance "The Minions".
Universal Studio is divided into seven zones; each zone designed brilliantly -
Hollywood
The Entrance Street is called the "Hollywood Zone" ; it's all about Merchandise Shops, Cafes, Photo Booths. For me Hollywood zone was all about my favorite movie character Minionssss and the most famed Minion-Mart; beautifully designed with all Minion Stuffs from Minion Popcorn Box to Minion Pen-Drive to Minion T-shirts to Minion Characters whoaaaaaaaaaaa……….
It was truly a heaven on earth for Minion fans like me, it was super duper crazyyyyy!!! can't ask for more.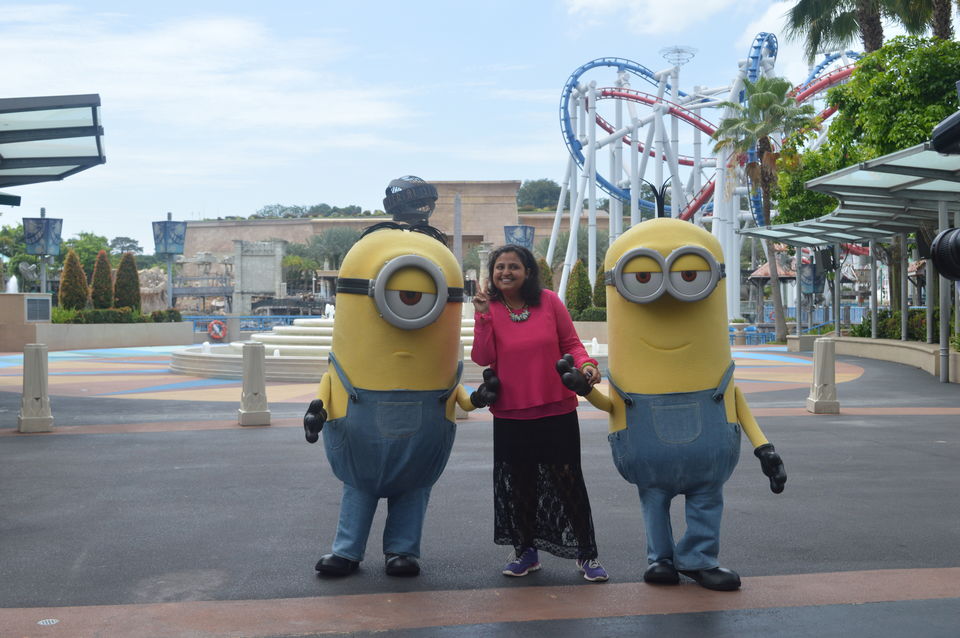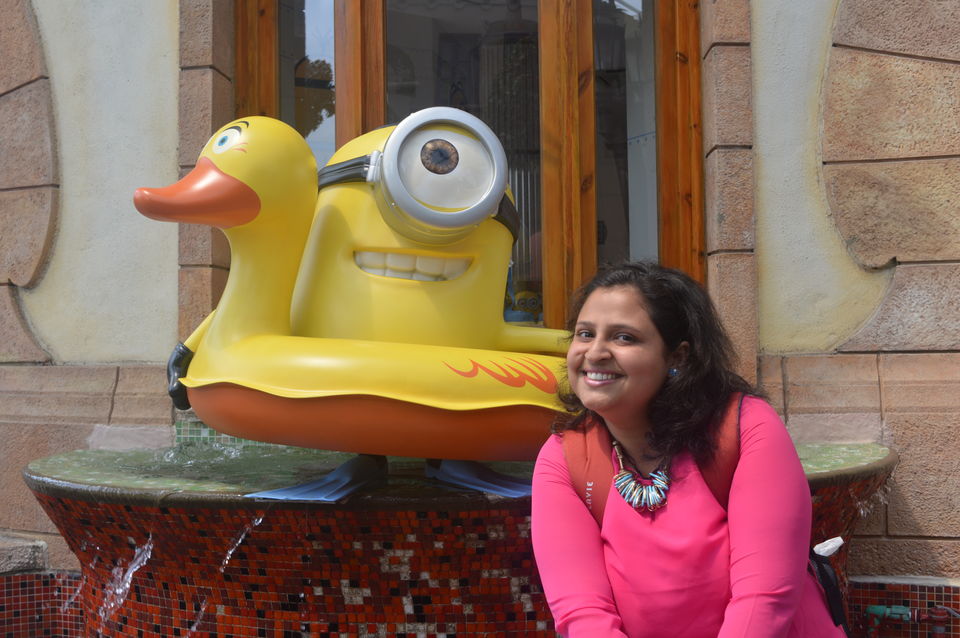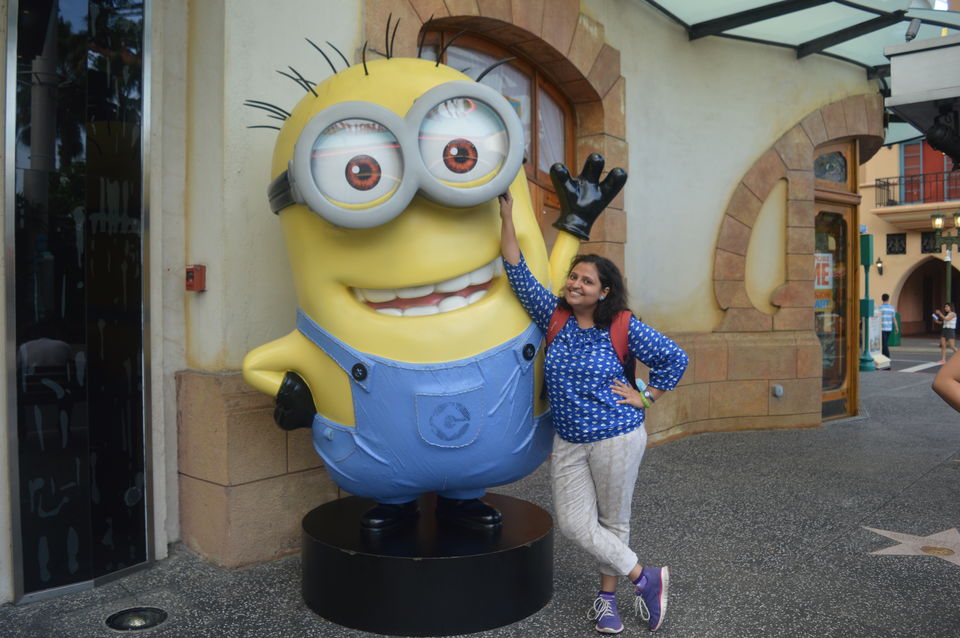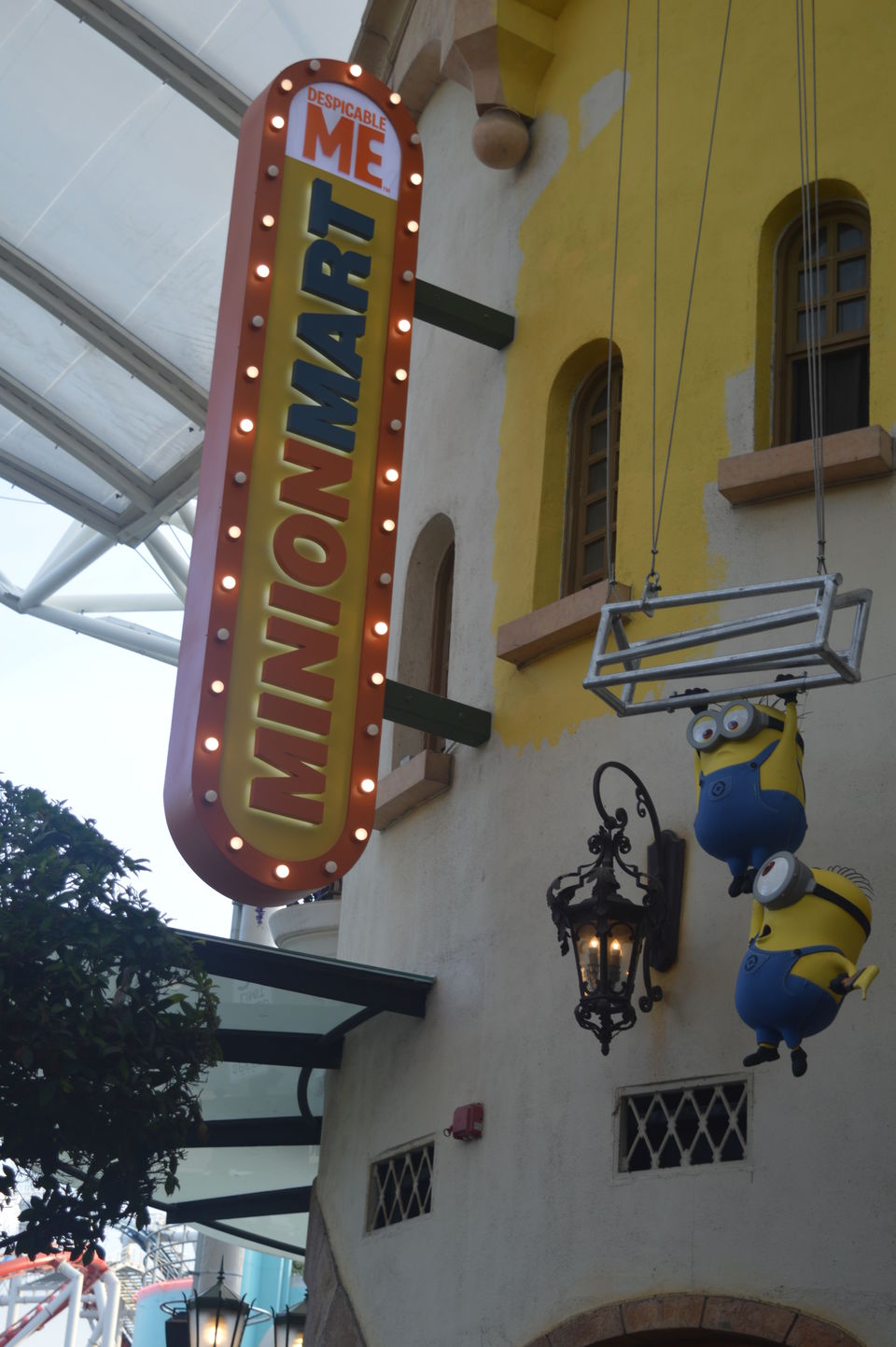 Other Special Characters that I found were–Panda(Po), Charlie Chaplin, Frankenstein ,Marilyn Monroe….to name few.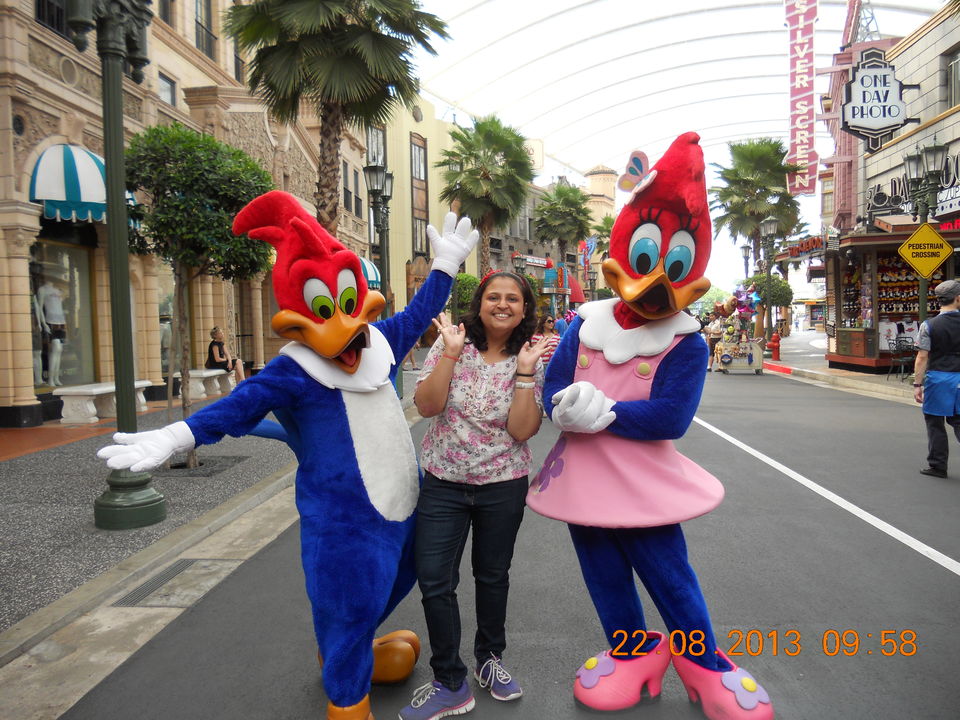 Madagascar
I like to move it move it…………hahaha! Song for the day……Name says all! It's all about the movie "Madagascar" franchise. Alex, Gloria, Marty and Melman are the special characters of this zone. I really enjoyed the boat ride(suitable for all age group) and the 15 mins character's performances at Madagascar zone. Alex, Gloria, Marty, Melman, Pengiuns all came together for special performances. The cutest part of this zone was the photo with a group statue(really huge one) of the Madagascar cast.
Far Far Away
Exquisite Far Far Away Castle steals the show!!! It seemed exactly the way i used to see in Fantasy Movies and in storybooks as a child. Based on movie "Shrek" franchise. Shrek, Fiona, Donkey, Puss in Boots ............ are the special characters of this zone. Shrek 4-D movie was a delight to watch; cute and engaging. But the recently opened Puss in Boots ride -Roller Coaster,was just fantastic ;wanting for more and more(we did many a times).
The Lost World
It's based on "Jurassic Park". After waiting in long queue ,for almost 1 hr; I finally got on to Jurassic Park Rapids Adventure-Water Ride; it left me amazed! It was simply awesomeeee, do wait for the BIG SURPRISES…… not to be told but to only experienced. Canopy Flyer –Roller Coaster was quick and fun, Dino-Soarin –spin ride was truly a happy ride...............sit back and push the button! FLY HIGH................Don't forget to meet the star of The Lost World, the Cute Infant Triceratops "DIANE".
"Waterworld" is also a part of The Lost World, its live action performance show of about 30 mins…..it's simply not to be missed.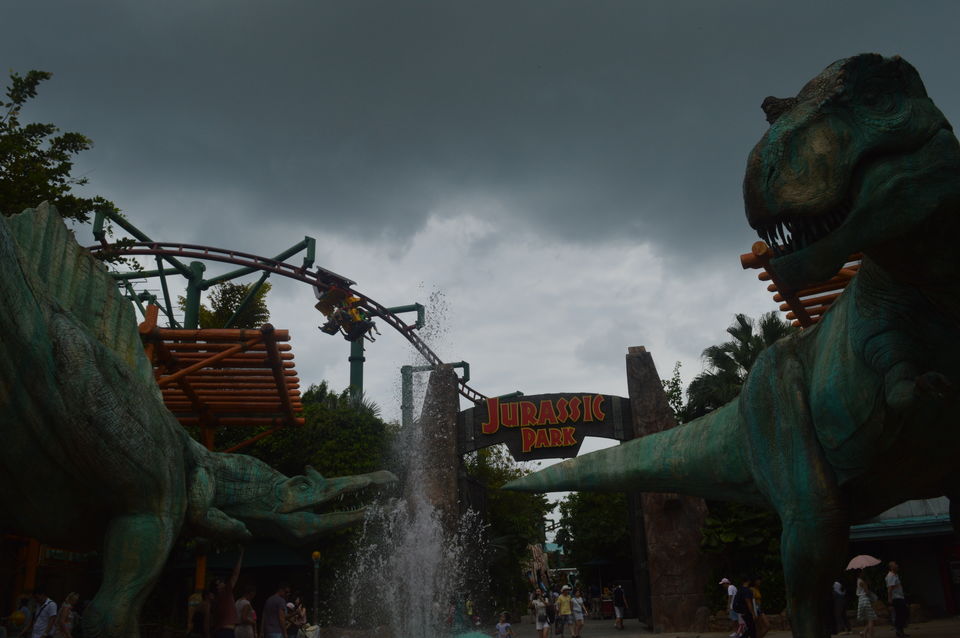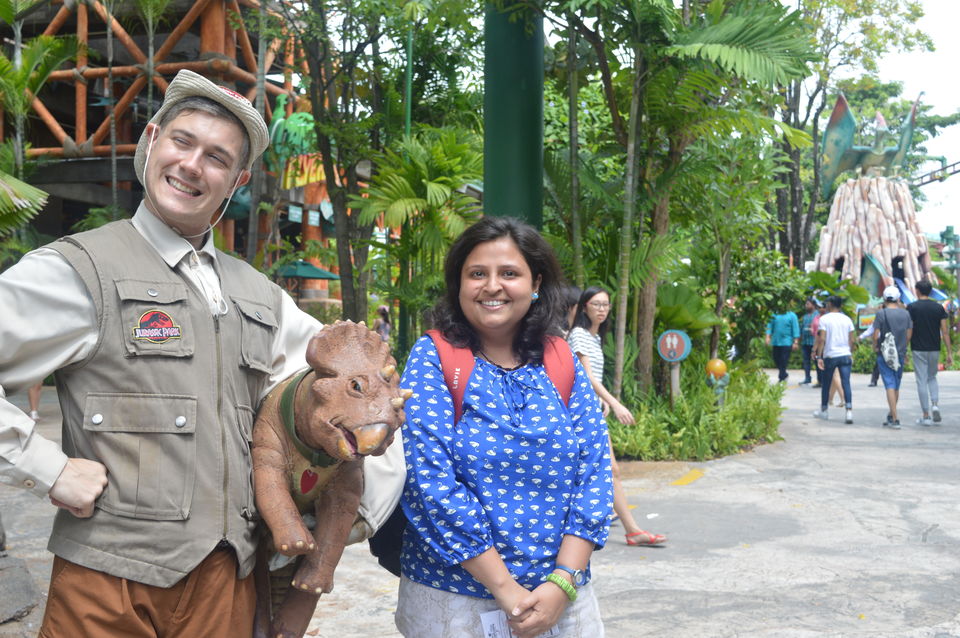 Ancient Egypt
It's based on the movie "The Mummy". The main attraction of this zone was the Roller Coaster-The Revenge of The Mummy, which I skipped! It seemed really scary….......... opps. Treasure Hunters(suitable for all age group) was seriously bore and waste of time.The Egyptian Characters were koolllll to be clicked with.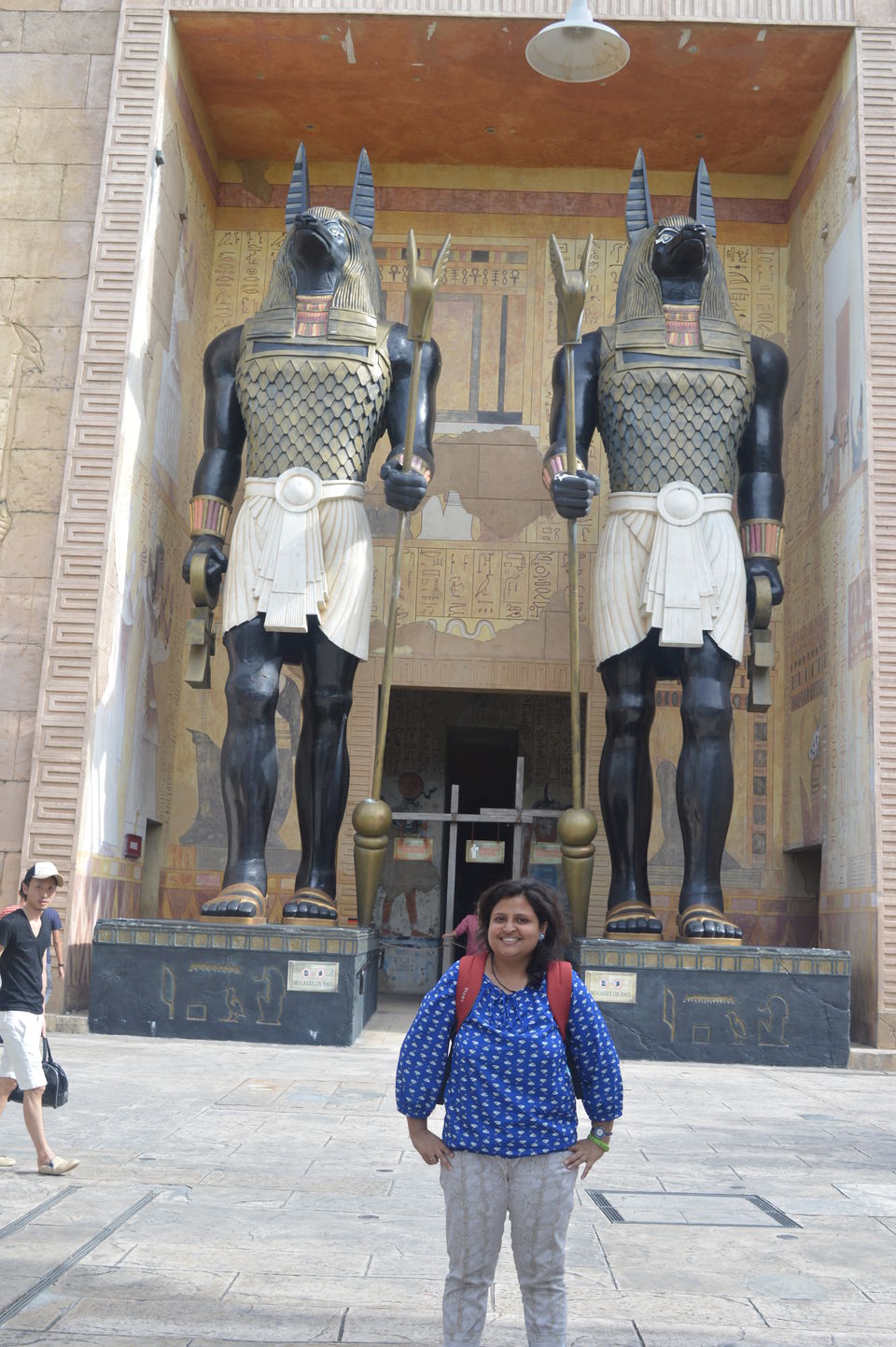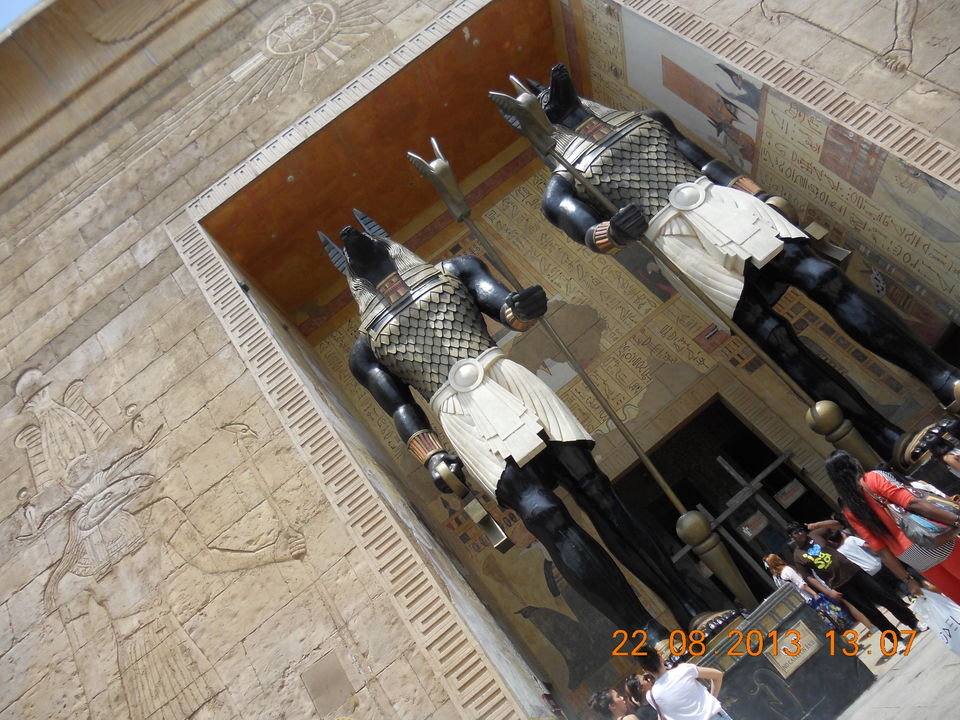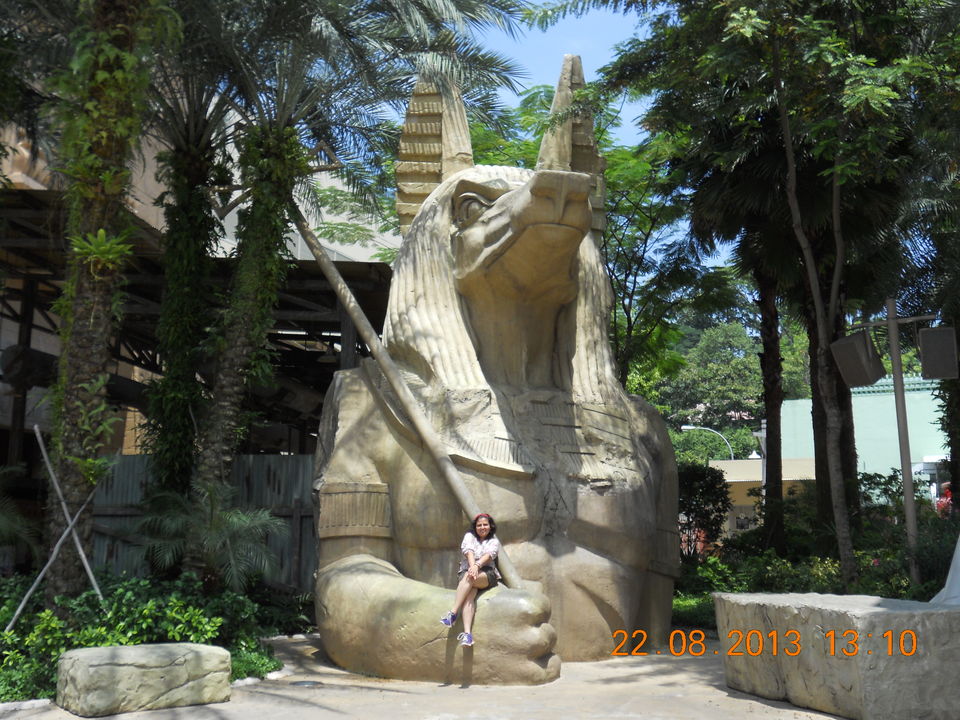 Sci-Fi City
I simply love this zone,here comes the best part, 4-D Transformer ride!!! a ride I did number of times and still wanting for more(be ready for longgggggg queue). Battlestar Galactica HUMAN v/s CYLON is a jaw dropping roller coaster; ultimate ride or all fearless people out, me not one of them(hehehe). Get clicked with my favorite "Transformer" franchise characters-Optimus Prime and Bumblebee.....simply LOVED IT..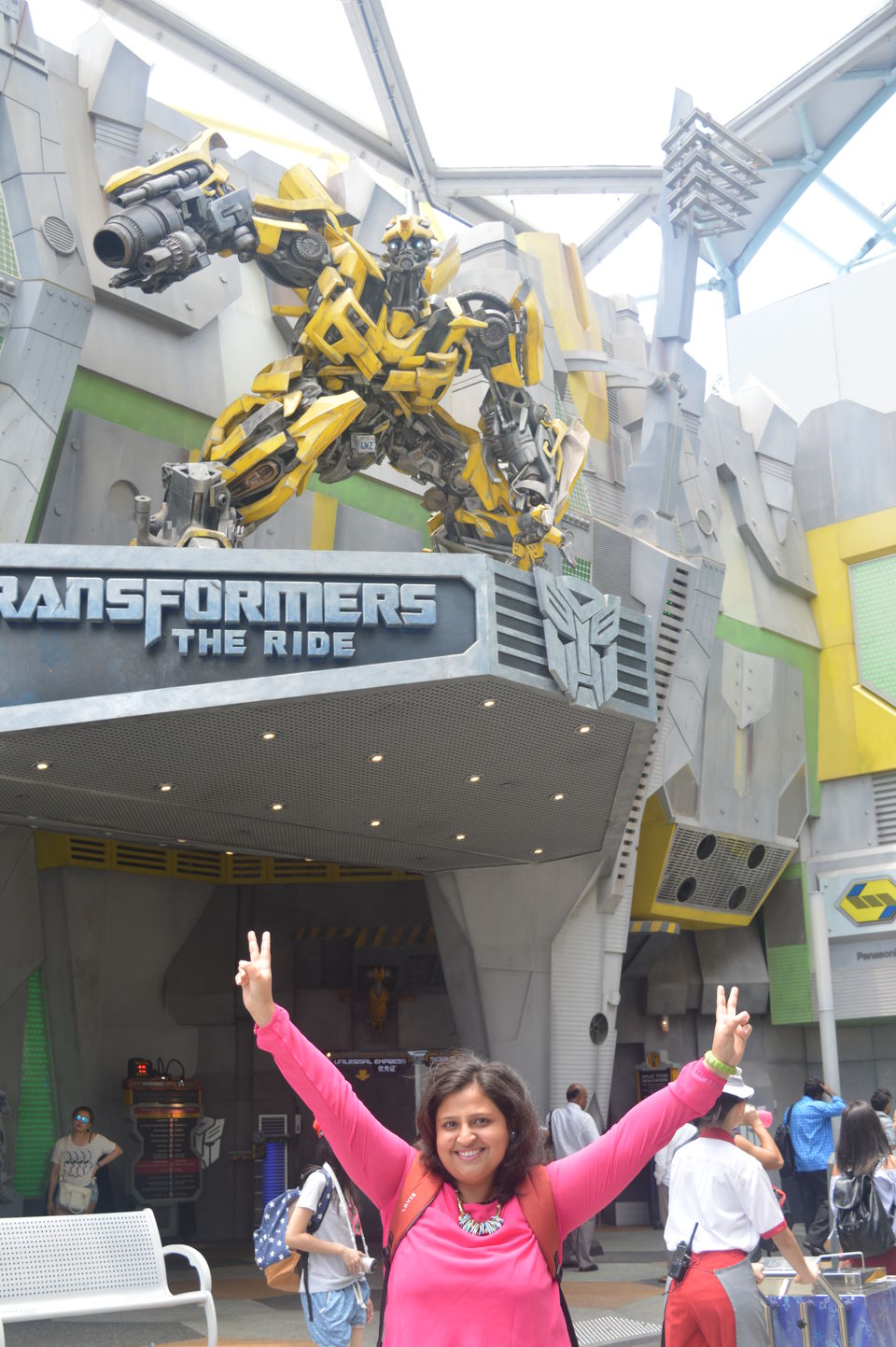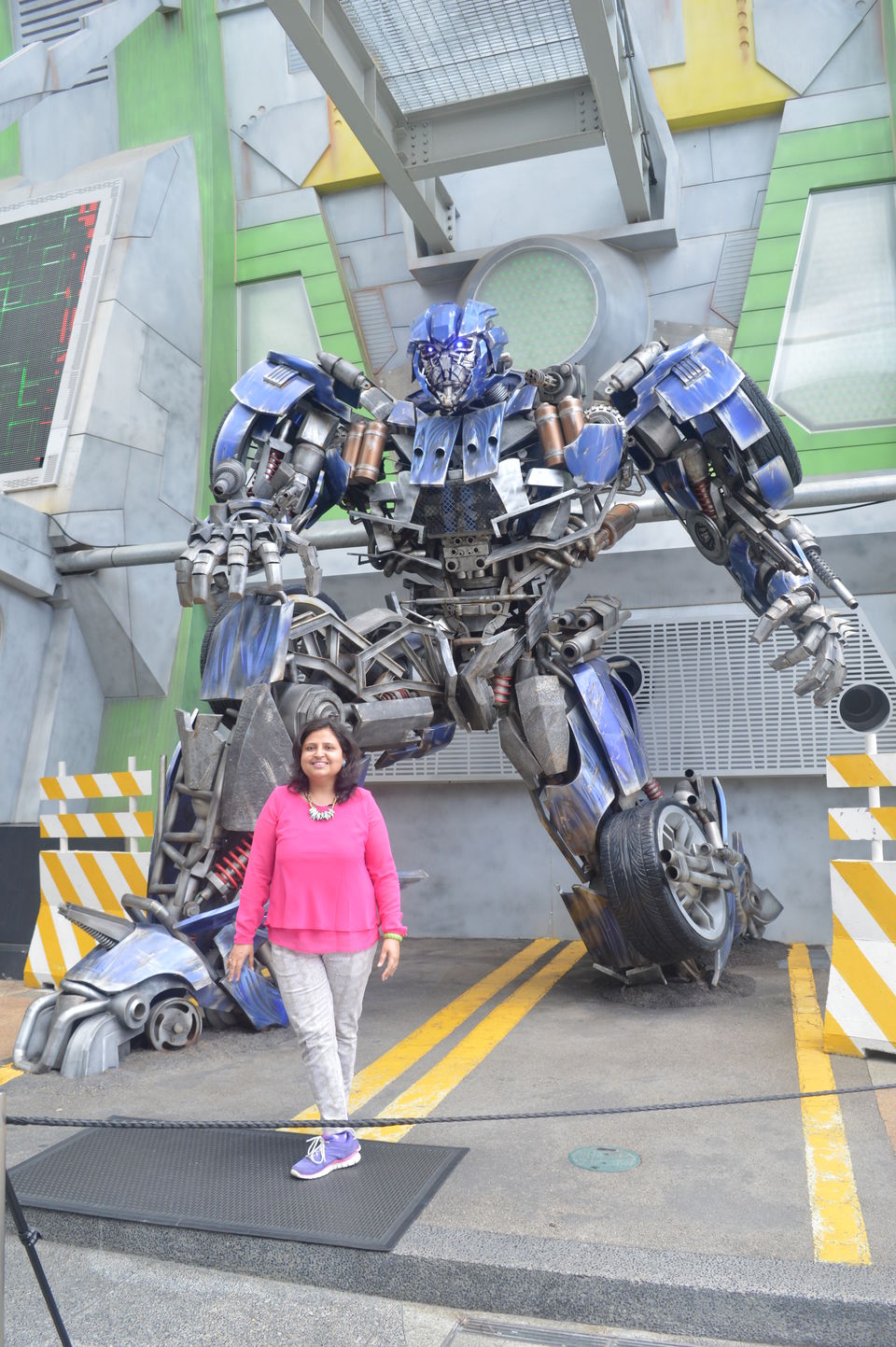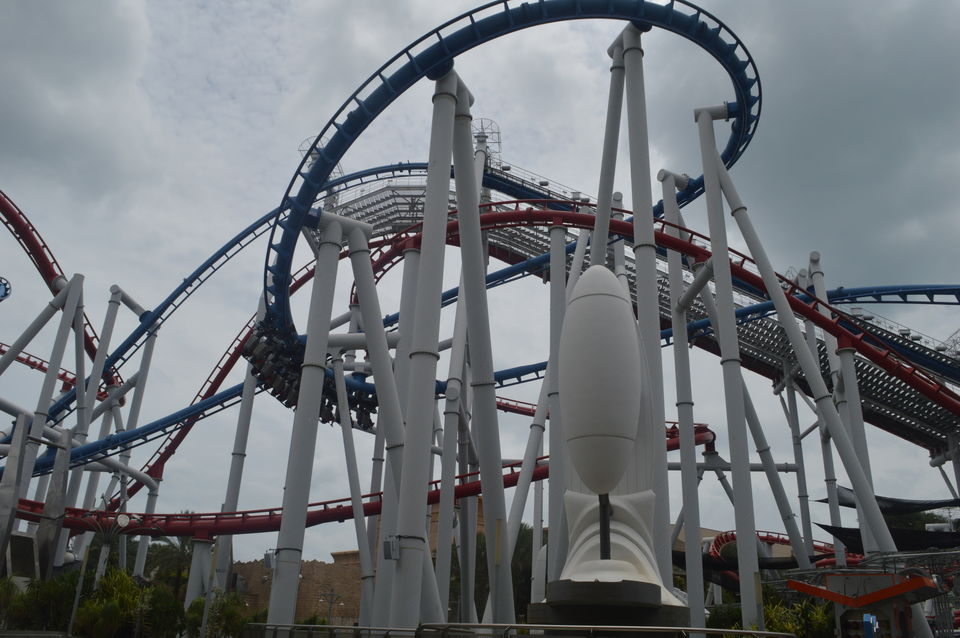 New York
Enjoyed the cutest Space ride-Sesame Street Spaghetti Space Chase(suitable for all age groups) with Elmo and Super Grover from Sesame Streets.Now it was time for some real action Light-Camera-Action-Live show. Get yourself clicked with statue of Vin Diesel and characters of Sesame Streets.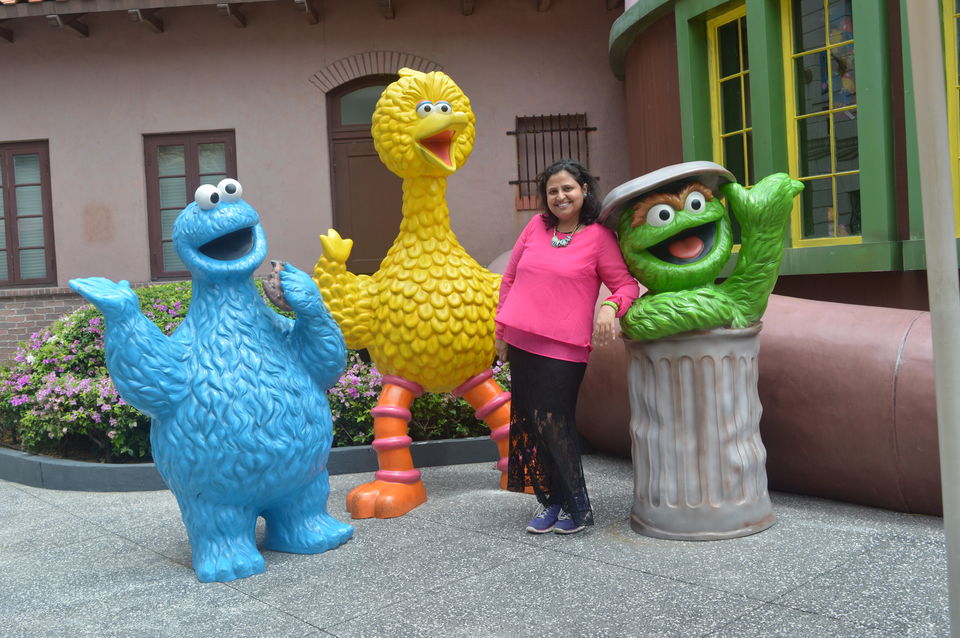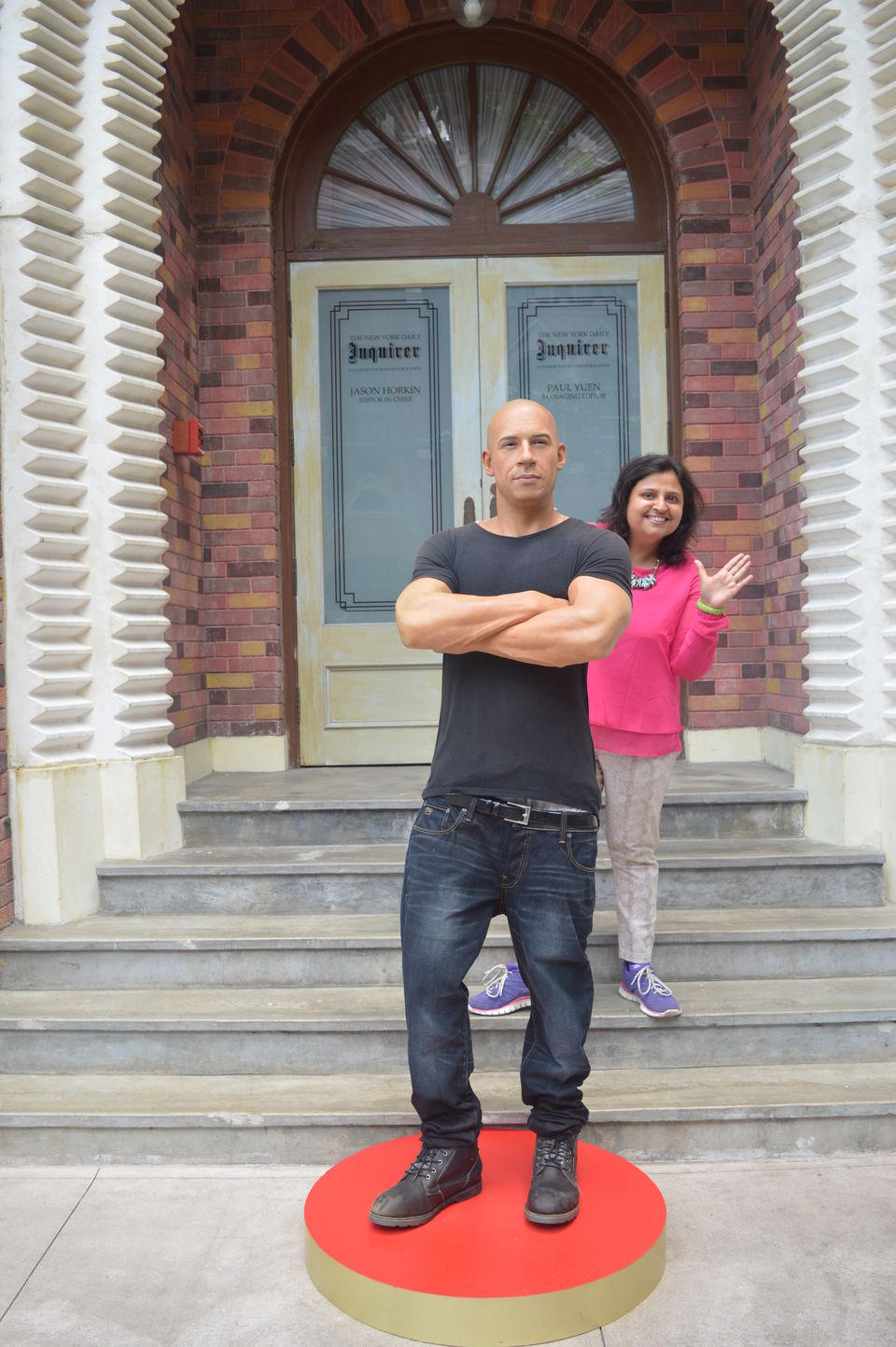 Tips & information-
1.Try to reach early, timings 10:00 am to 6:00 pm,so as to enjoy to the fullest.
2.Ticket for Universal Studio is S$74, that's unlimited ride(yayyyyy).
3.To save money try to avoid weekends, that way you won't need express card(VIP pass).
4.Do grab a map and schedule for the day at the entrance(check for language).
5.Before making to Singapore Studio please do visit their site for closure dates.
6.ACTION ACTION ACTION! Don't forget to watch WaterWorld. Breath taking Live show performance-30 mins show.
7.Get ready to get wet-carry extra cloths with you! do wear comfy cloths and shoe; afterall it will be whole day of fun.
8.Carry lots of Snacks.
9.Universal Studio is indeed expensive, so do look around first and then grab your favorite stuff.