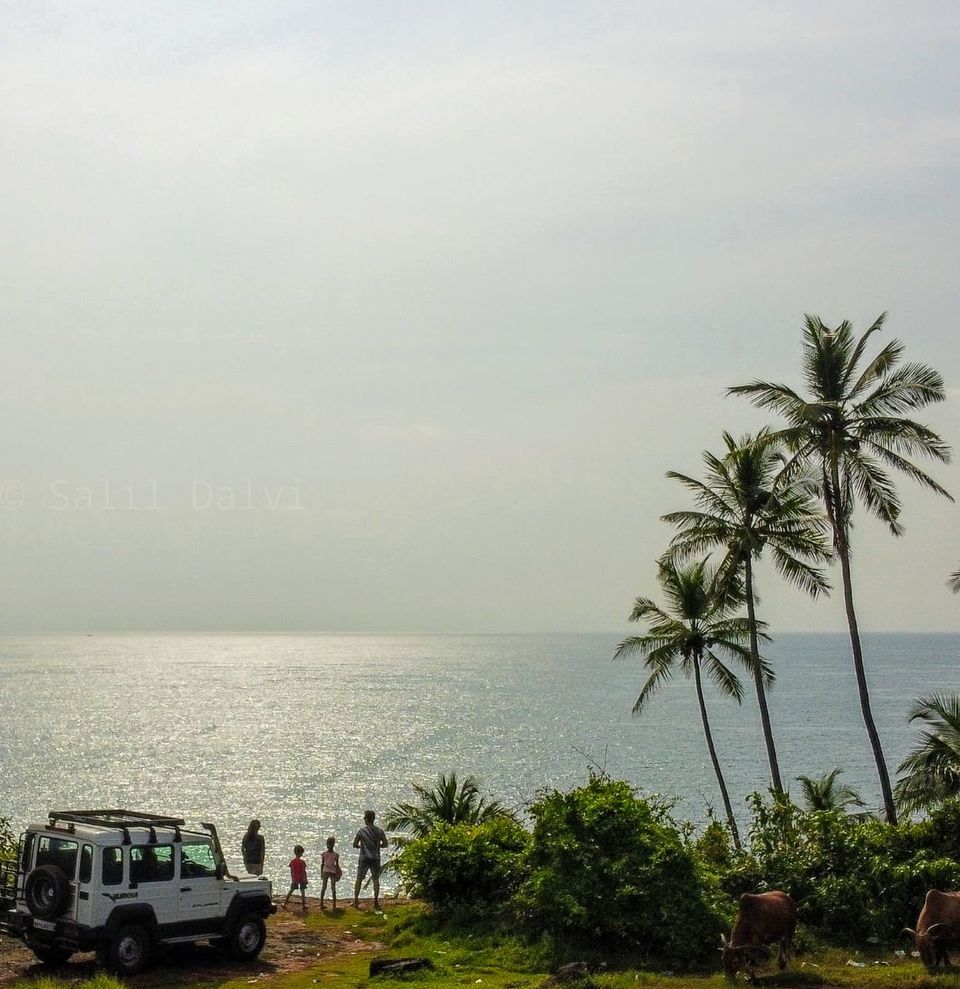 South Goa has many delectable destinations to choose from, one little known corner is Cabo de Rama.
Whether you are holidaying in North or South Goa, one must plan to visit the cliff side of Cabo de Rama, this is located around 25kms before Palolem Beach. We set about exploring this hidden gem on a Saturday from Siolim, North Goa and it took us around 2.5 hrs to reach and set the stage for a perfect day trip!
And this is the view one can expect to see after a bit of off-roading! A few restaurants are there and some snack joints too. The cows were probably bored of the view and were not interested in ogling at the big blue, but we weren't complaining.
Pure bliss!