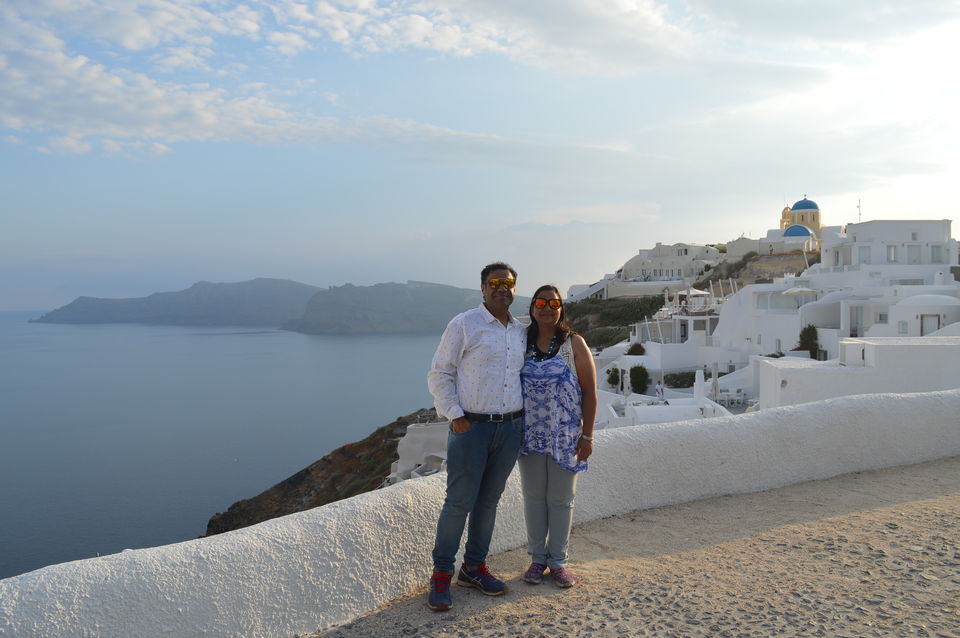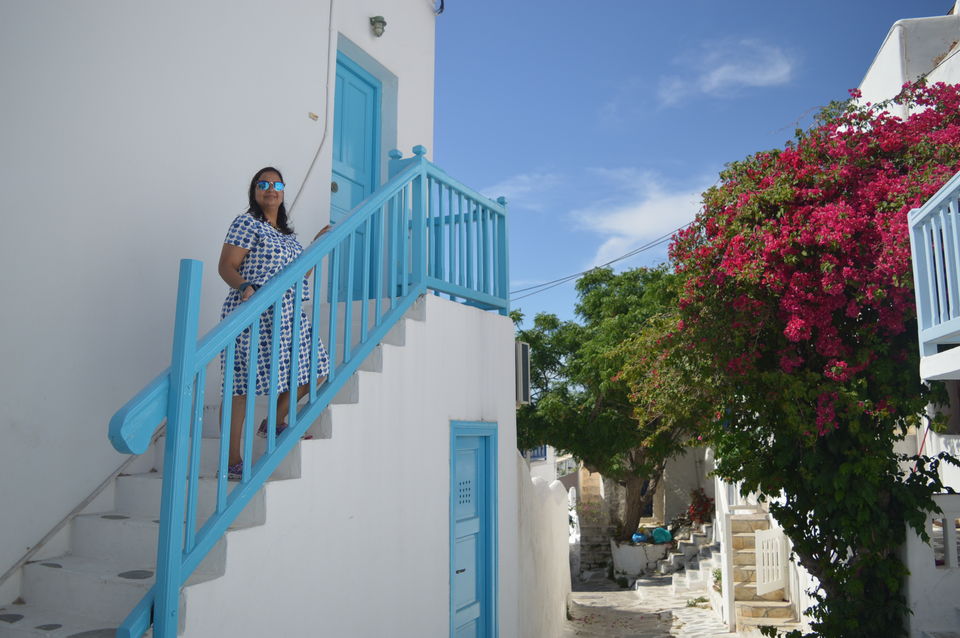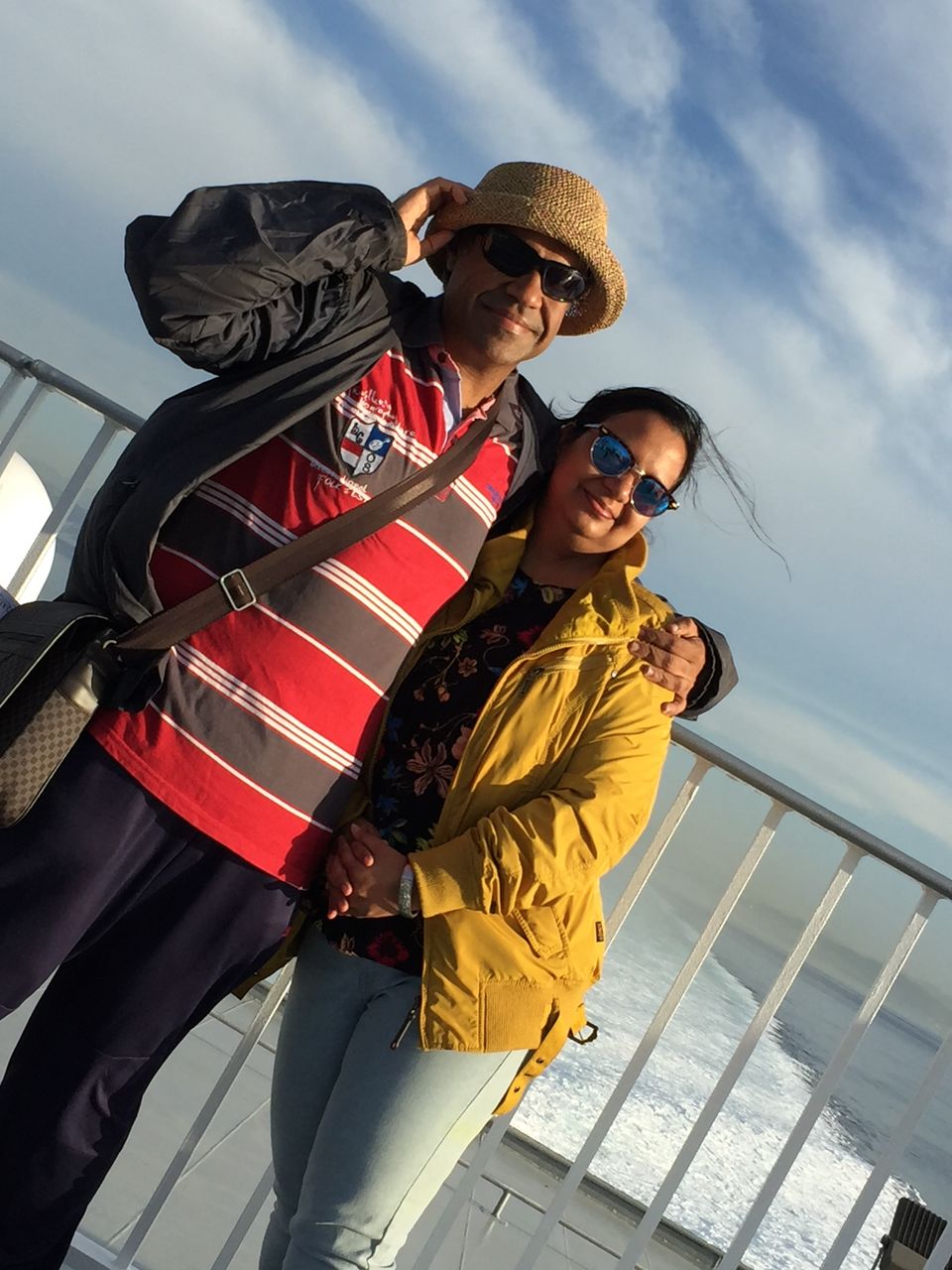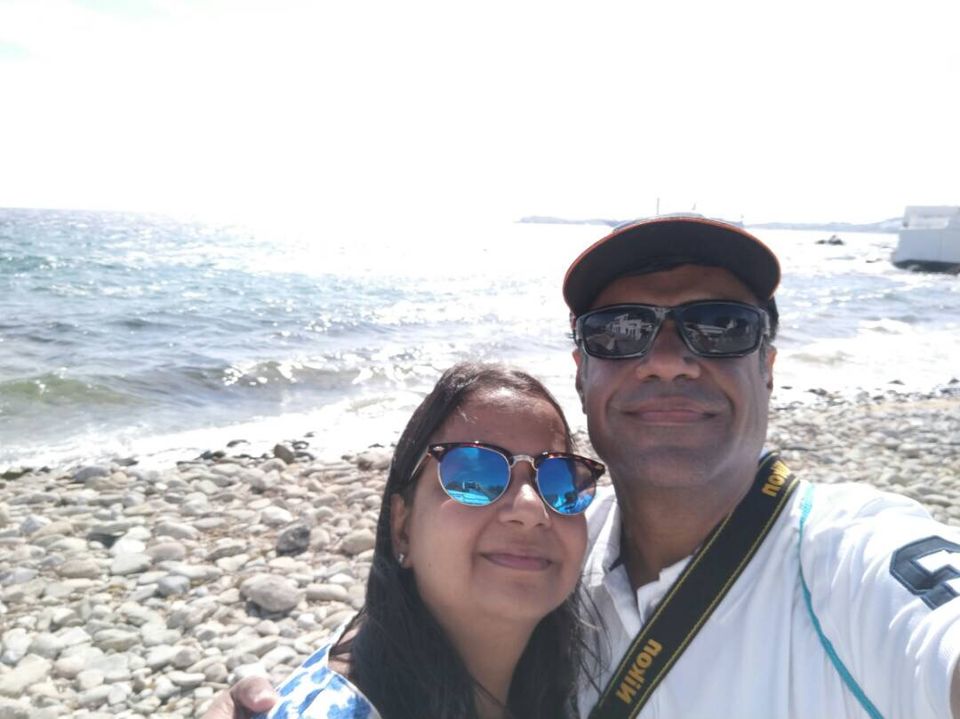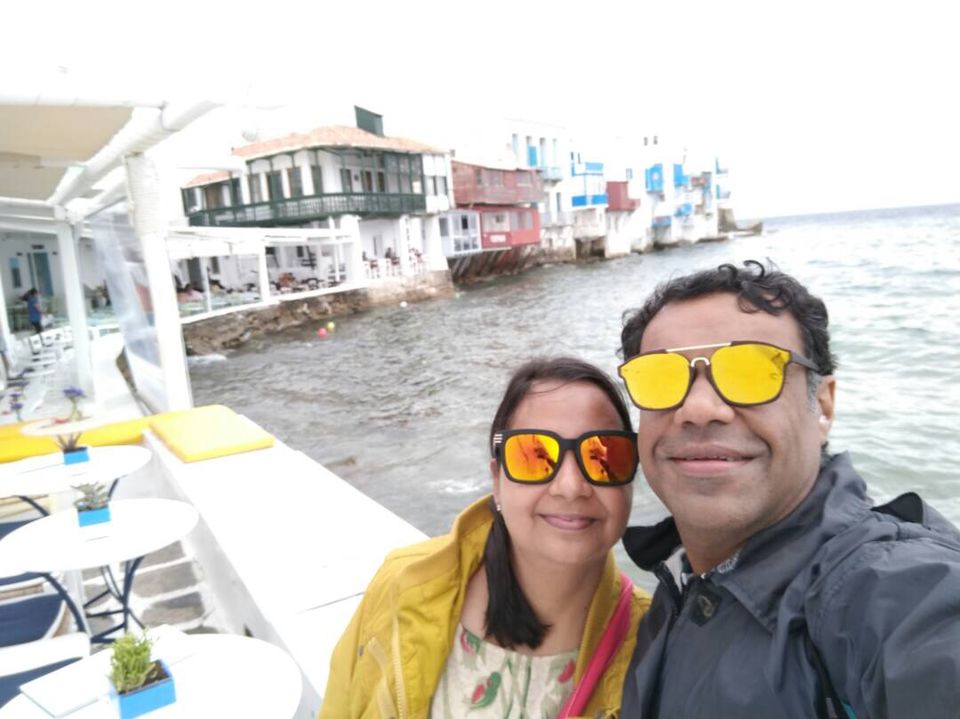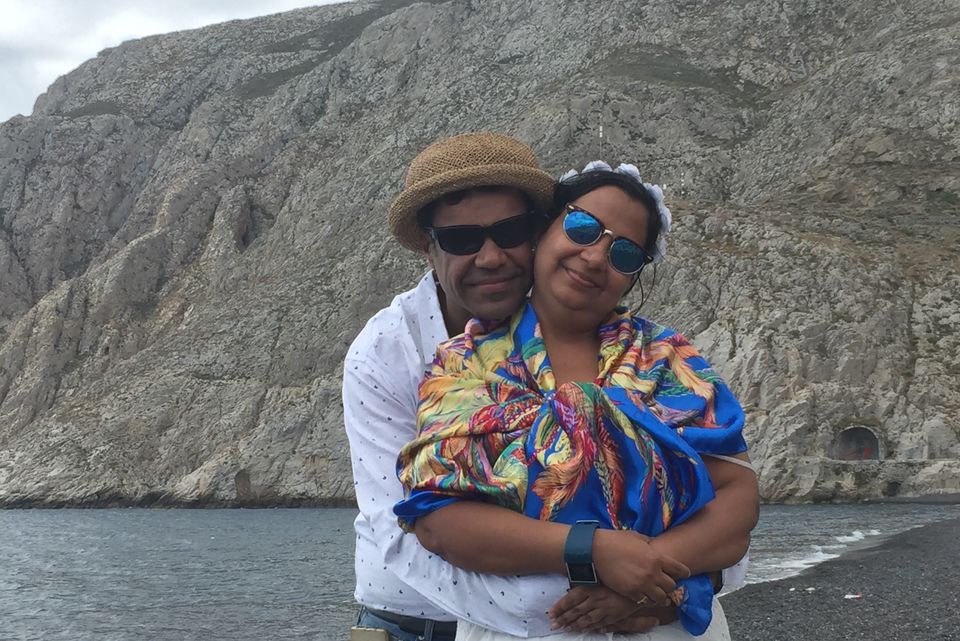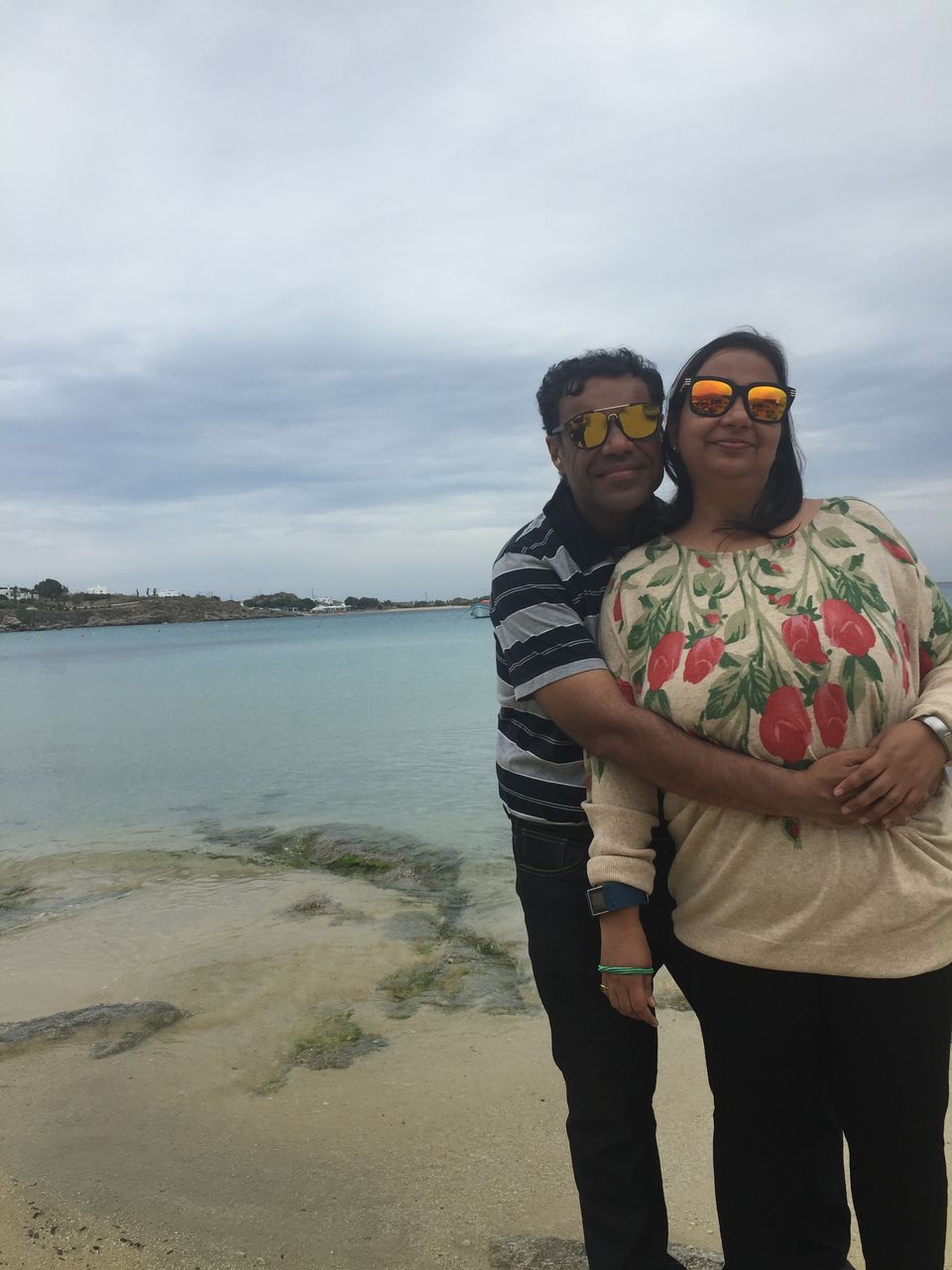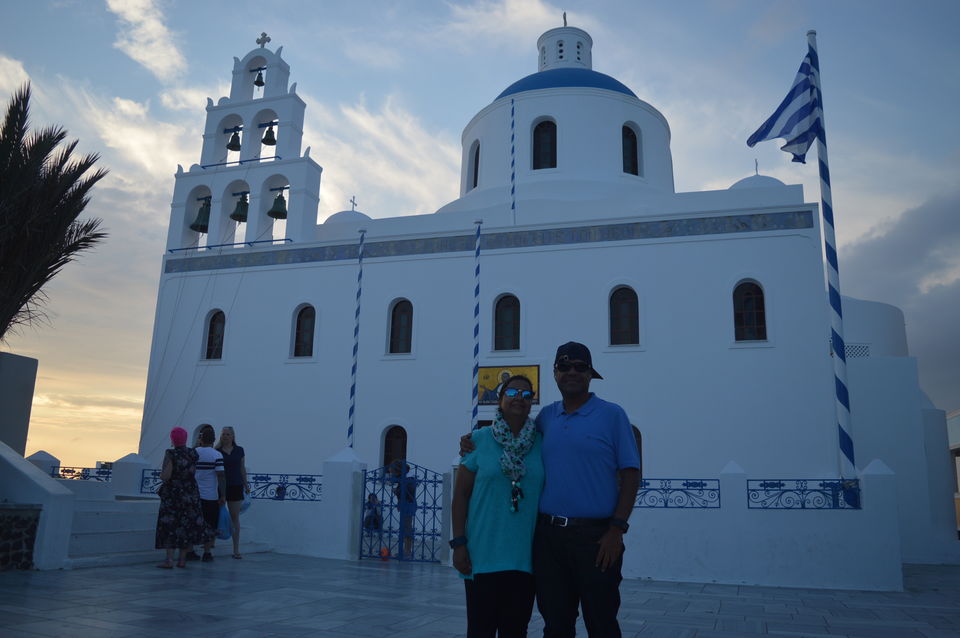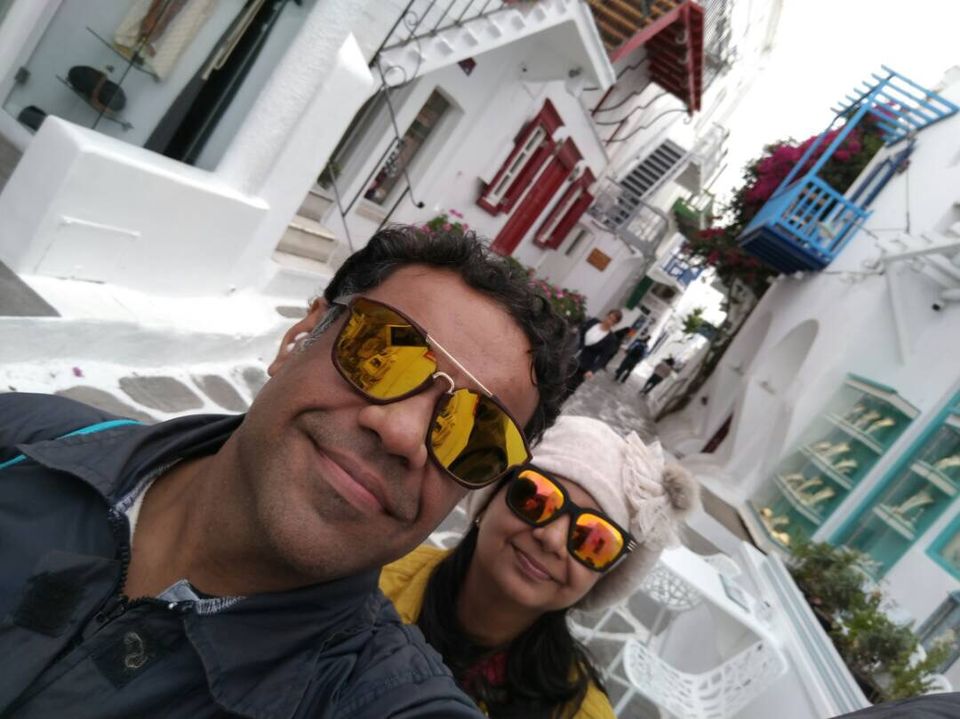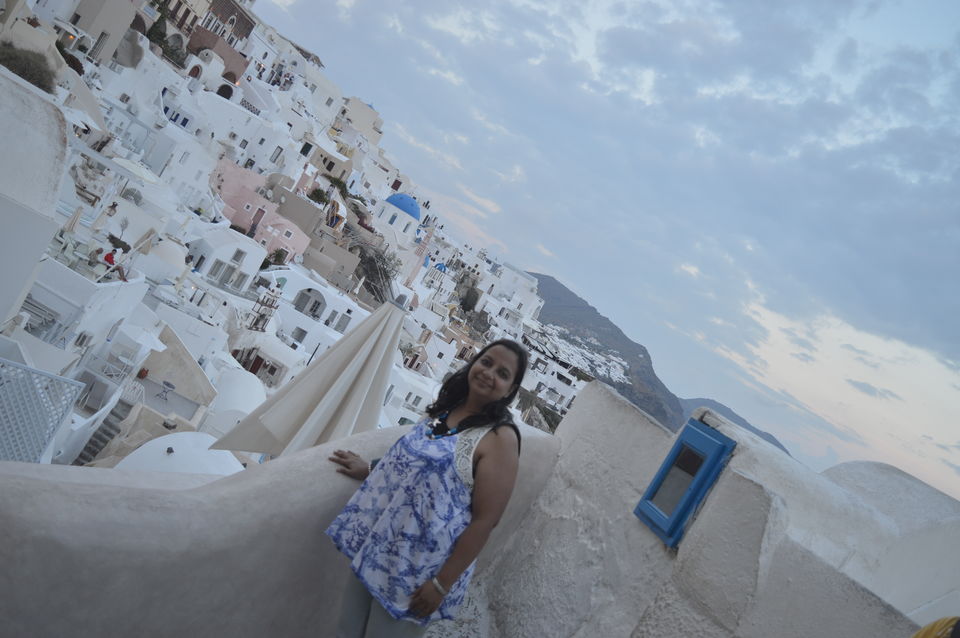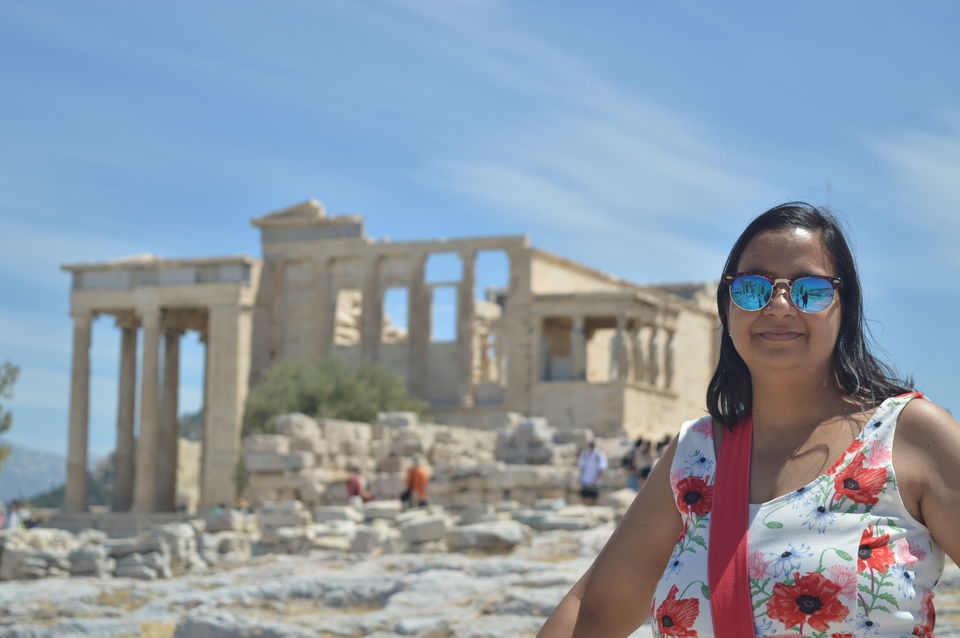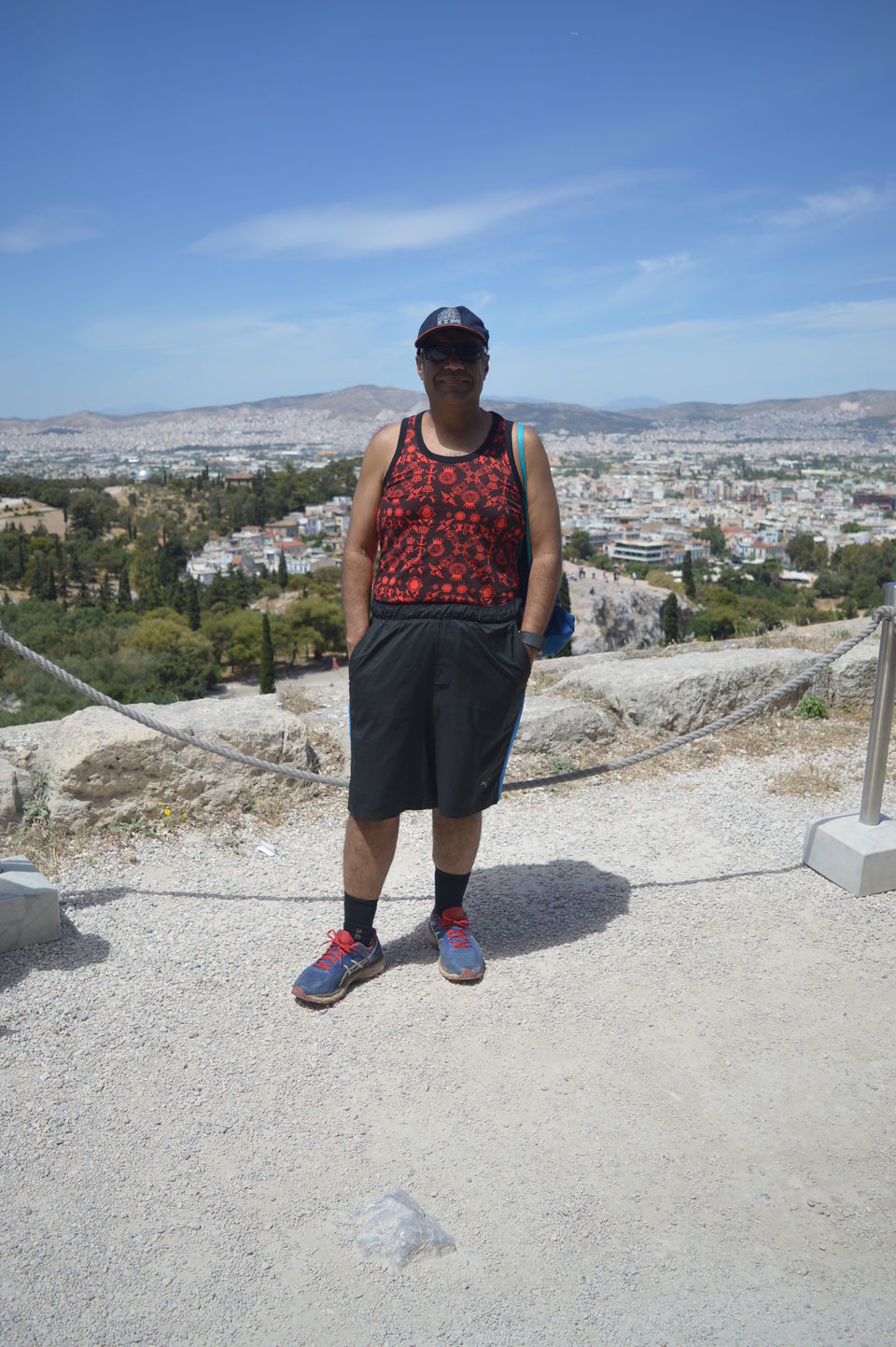 White-washed houses, Turquoise waters as far as the eye can see Romantic sunset and Mediterranean flavours; no wonder Greece is on the top of every travel loving person. So last year when my husband proposed that we should go for a holiday to celebrate our tenth wedding anniversary, I started jumping with joy. He knew ever well that I have been dreaming past few years to go to Greece.
I was given the task to plan and book an 8 day trip to Greece for May 2018. To begin with I booked my international flight on Qatar Airlines. All hotels were booked on Booking.com.
We left for our much awaited trip and landed at Athens late evening.
Athens: After the relaxing night and a hearty Greek breakfast we stepped out for exploring Athens. Athens is the capital of Greece. It was also at the heart of Ancient Greece, a powerful civilization and empire. It is one of the world's oldest cities. This city has an ancient charm to itself unlike any other place I have visited. We booked ourselves on Hop on Hop off so that we don't miss out any site / monument worth seeing. A large part of the town's historic centre has been converted into a 3-kilometre pedestrian zone (the largest in Europe), leading to the major archaeological sites. We climbed up to the sacred rock of the Acropolis, the site of some of the most important masterpieces of worldwide architecture and art, the most renowned of which is the Parthenon temple. We covered other famous sites like Acropolis Museum, National Museum, Temple of Olympian Zeus and the "core" of the historic centre is the Plaka neighbourhood. We summed up our Athens tour by having a nice dinner on a rooftop restaurant where we could see the lit up Acropolis by night. What a sight it was!!
Mykonos : Next day we had to start early as we have a booking on Blue Ferry for our trip from Athens to Mykonos. Ferry was a fun and comfortable ride. We enjoyed ourselves on the open deck though it was very windy on the deck. It was a 3.5 hours journey to Mykonos. Our hotel at Mykonos (Hotel Alkyon ) had arranged for a free pick up from the port. It was a very beautiful boutique hotel run by a family. Room were quite spacious even by European standards. Seeing the hotel and the view from there made our day. Hotel staff was kind enough to suggest us the best vegetarian restaurants in the Mykonos town. We had lunch at one of them and immediately left to explore the city. I was surprised at the beauty and uniqueness of the Mykonos city. I though such places exist only in stories or in fairytales to be precise. Mykonos Town is a stunningly picturesque Cycladic town with a maze of tiny streets and whitewashed steps lanes, houses and churches, gathered around its harbour in the middle of a wide bay. Wandering in Matoyianni Street is the best thing to do in Mykonos. We went to Little Venice to view the sunset and iconic windmills which has now become the icon for Mykonos. Ended up having a cosy candle light dinner at one of the top rated restaurants by the beach
Next day we further explore the beaches at Mykonos for which it is famous. Walking along the coast between the beaches of Psarou and Paradise Beach is a highlight of a visit to Mykonos. Paradise beach is the adult beach and mostly famous for Gay parties. We visited there too just to chill. Two days spent at Mykonos were one of the best we had at some foreign location
Santorini : However as they say, best was reserved for the last. Next day we checked out of Mykonos and boarded a ferry on our way to Santorini. Santorini is the supermodel of the Greek islands, a head-turner whose face is instantly recognisable around the world: multi coloured cliffs soar out of a sea-drowned caldera. There's no denying the uniqueness of this destination or its huge allure – Santorini hosts 1.5 million tourists annually. There is always a debate as to where one should stay in Santorini; either Oia or Fira. Oia is most exclusive & secluded part of the island while Fira is the happening Capital. We opted to stay in a cave hotel on Oia (Heliophos Boutique). We stayed at Santorini for 3 nights and it is no less than a paradise in its own uniqueness.
Arguably Greece's most beautiful island, Santorini is a mix of towering cliffs, inky waters and whitewashed villages. Perfect for a summer break. Santorini and the picturesque town of Oia in particular, are reputed to have the most beautiful sunsets on Earth. We too enjoyed one such sunset during our trip and it will be a memory forever. Eating out , trekking ( ( km one way) from Fira to Oia , indulgent shopping at chic boutiques and gorgeous sunsets kept us busy for next 3 days .
From Santorini we took a flight back to India.
It was indeed a grand trip and 3 days visit to Santorini was the highlight of our 10th wedding anniversary celebration.
PS check out the pictures, all clicked by us.