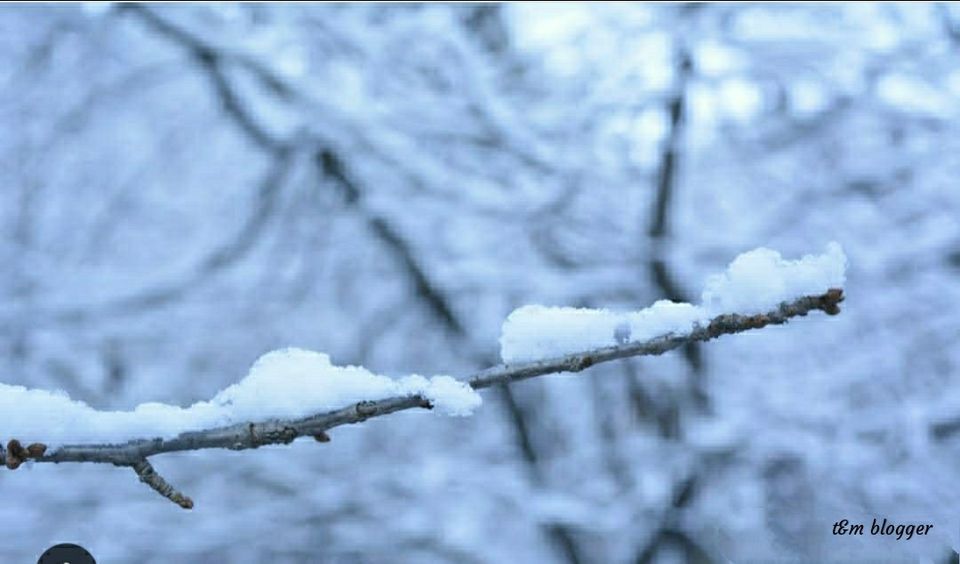 Manali is a famous tourist destination among Indians for summer vacations and for those who want to witness snowfall in winters.
Unlike , Manali which has hotels, roads and shops very well connected , old Manali lies amidst of nature. Old Manali lies 4km ahead of Manali and is connected by a bridge which is the only way to enter this paradise. Old Manali has its own charm, it has a perfect blend of hippie and village culture. Narrow streets with steep ascend takes you to exquisite cafes which is the specialty of this place. In winters , Old Manali is even more deserted with only few tourists mainly from outside India inhabiting here with locals.
We visited this place for Christmas and with an intention to witness snowfall. As it snowed few days, we encountered some old snow while walking towards old Manali and were happy with the very first sight of it. The roads were slippery due to old snow and so, we had to walk till our guest house. The lane to hotel was lined up by cafes on one side and wooden house with cattle tied outside them on one side. Behind them was snow covered peak with few vegetation in between those snow capped trails. With this breathtaking view we checked into our hotel and enjoyed aalu paratha, cooked by our host himself along with a cup to tea. While having conversations with our host, we learned that there are many treks one can choose at Old Manali, some even covering those snow covered trails during summer. We promised we would return to this place in summer to trek.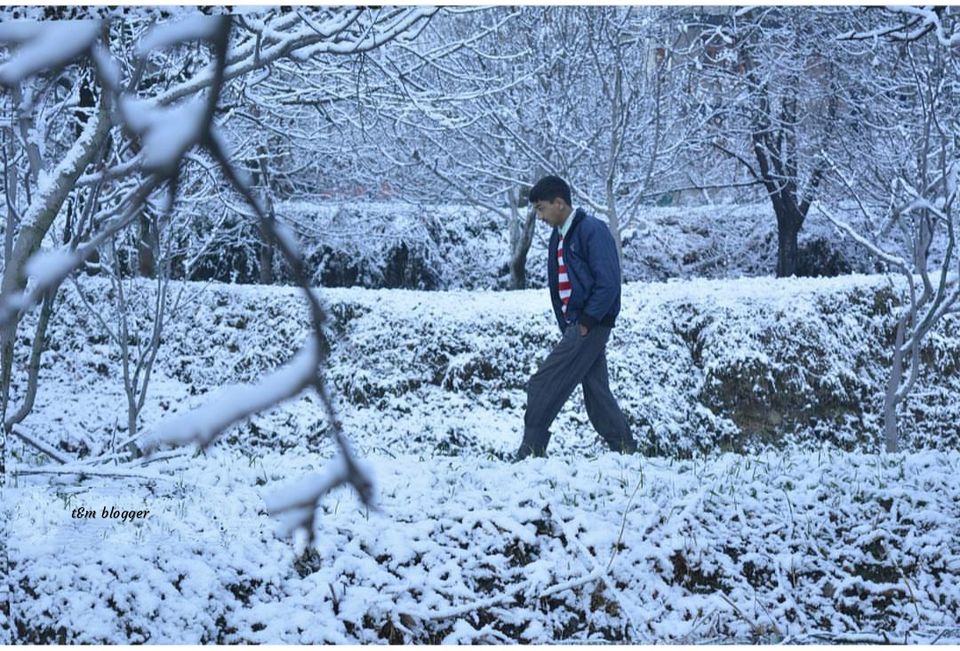 Old Manali has a aura of its own. It is a village having locals living with their cattle in wooden huts and wooden cafes with wind catchers floating in air . It is a place which has a culture so different yet which is inseparable from each other!
We were lucky to witness the fresh snowfall during evening when small snow flakes started to shower from sky which disappeared after it collided with us. Gradually, these flakes got settled on the leaves and branches of the tree painting them into white from green. It snowed for whole night and the temperature reached -8 degree Celsius during night. Next morning when we woke up, Manali that we saw on the arrival had turned into a snow paradise. For the first time in life I realized why heaven and fairies are always depicted with color white. Gazing around my hotel made me realized how heaven would look like. In-front of my hotel was a river flowing, behind which was a snow covered mountain. Next to the house was a apple orchid covered with a white sheet of snow all over the tress and grass. I finally took my camera and stepped into the paradise so that I could freeze some memories of my first snowfall.
Of all the trips I made to Manali this one was the most memorable for me. Strolling around the Old Manali among wooden houses , amazing cafes and with a view of snow peak mountains gives you a feeling of Nomad. Snowfall gives you a feeling of nostalgia. It appears to be a place of its own which welcomes you as whole. The warmth and gentleness of locals is another best thing you will experience here.
Time for visit for snowfall: Dec- Jan
Cost of stay : It costed us Rs 1000 per night for a room at Bhoomi Holiday Homes (Compass Cottage)
Tips : Carry light luggage with you, as you might have to walk because of narrow and snow covered lanes. If possible wear non - skid shoes.