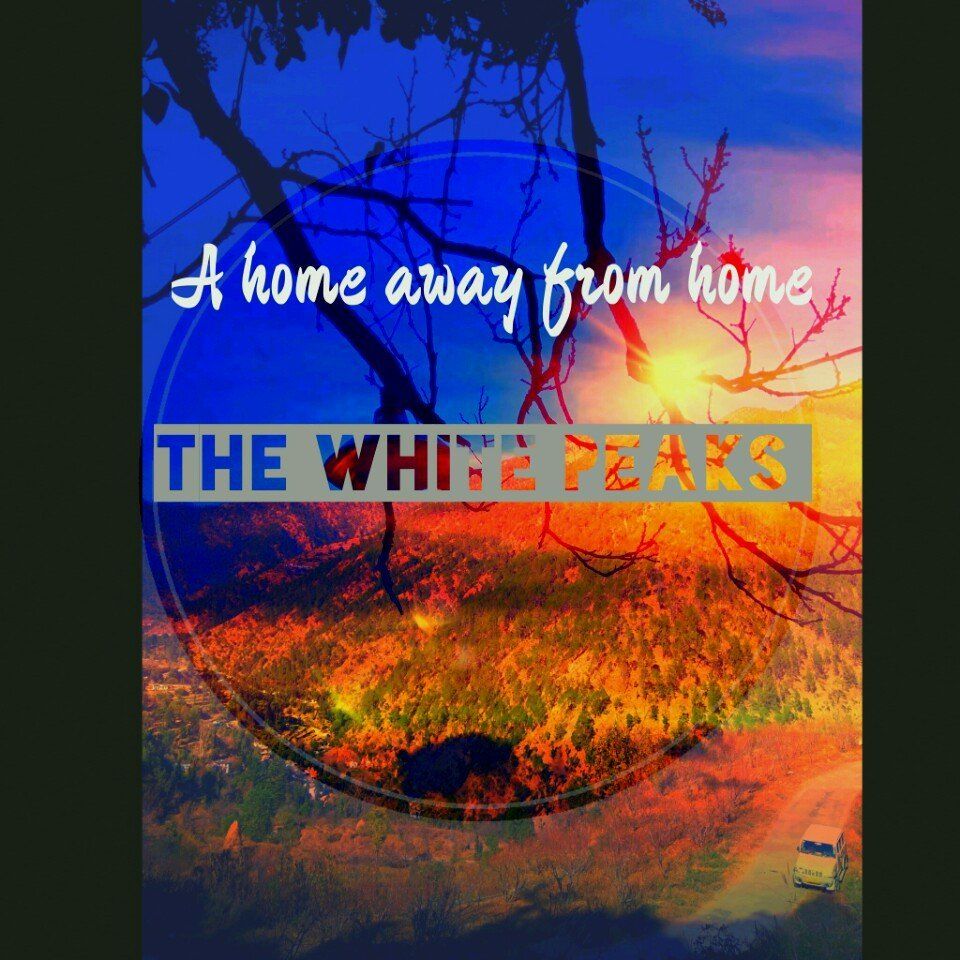 For us a vacation ideally means suspension from the maddening world, away from the congested traffic and into some space of our own. But come winters and all the hill stations are covered with people playing the same old song. Shuttling between crowded markets and ready to pay an arm to over occupied hotels, all just to award them with not such a great experience and no peace at all.
Why Choose White Peaks
With such tech inclined lives centering around the world that's never prepared to stop, we need a drastic intervention. We need a digital detox, a place of disengagement.
The White peaksThe White Peaks gives you precisely that, a place of your own. Untouched by the tourist hustle bustle, White Peaks is hidden treasure located in the Himalayan hamlet of Gagar in Uttarakhand. Life here moves at its own pace. Breathtaking landscape with majestic Himalayan peaks in the backdrop and sounds of chirping birds will certainly fill you with energy and contentment.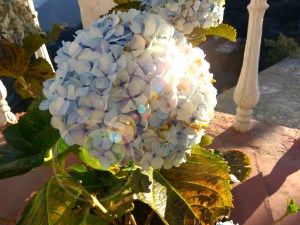 Home Away From Home
White Peaks is a haven for those in love with the idea of 'some own time' in the hills. A home away from home. The very sound of home brings a delightful sense of warmth; it evokes a sentiment of belonging.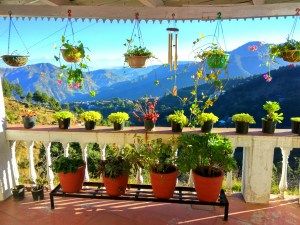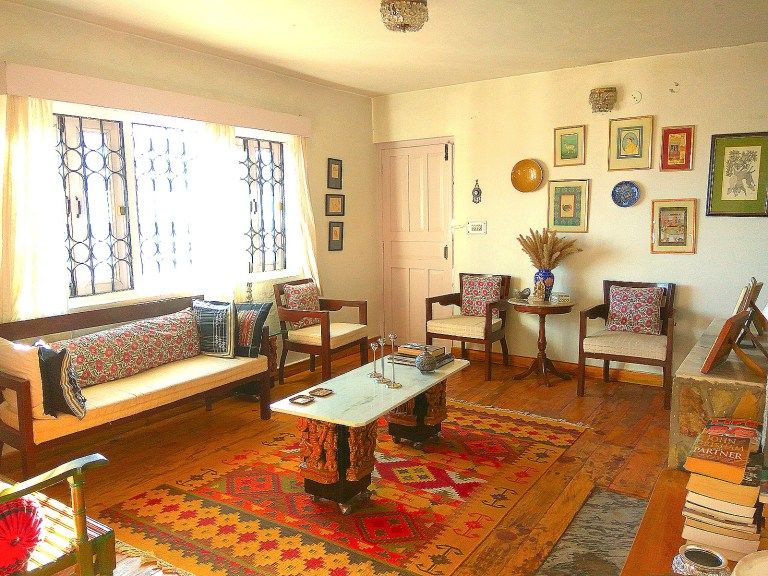 This beautiful homestay nestled amidst the Himalayan foothills is redolent in old world charm and exudes coziness. But to truly experience this shy homey stay, you must befriend it and what better way to do than by staying in it. The Ganguly family ( Abhijit & Apurupa)and their adorable pooches Mowgli & Maya lets out a lovely, single-storey- cottage atop a pristine wilderness and crystal clear air at 6500ft in Gagar near Nainital.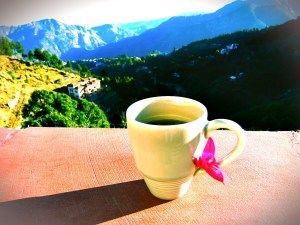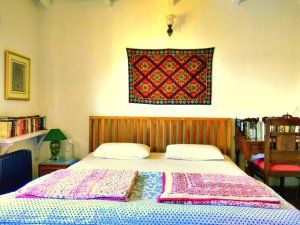 The love affair begins when your eyes panorama to the beautiful snow-clad peaks spread out into the majestic crystal blue skies.The White peaks Then one turns the corner to the front porch, where your gaze shall drop to the breathtaking forest sprawled below. After this, the homestay welcomes you to a sumptuous living cum dining room, a fire- place, and a huge stack of books to choose from. With massive windows to let the mornings in and elegant furniture, white peaks allow you plenty of privacy.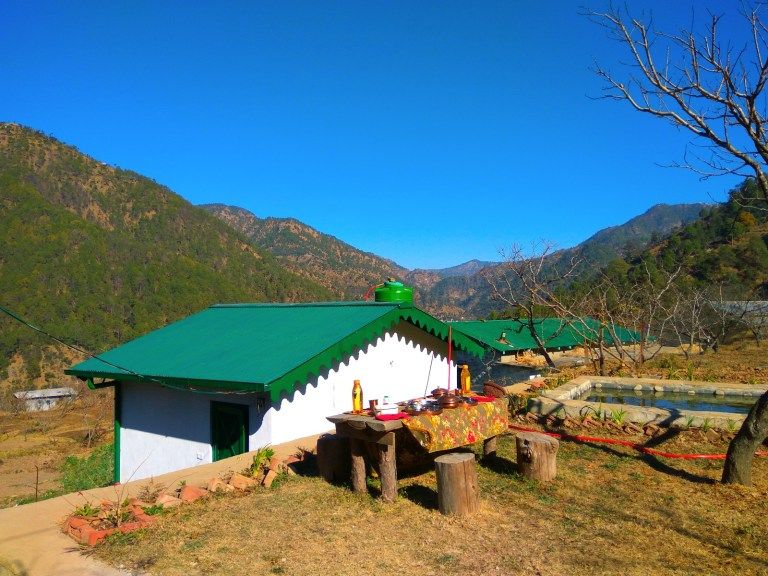 Room: The joy of doing nothing
There are two twin bedded rooms on offer with attached baths .The rooms are steeped in quite an elegance and decorated with period furniture, wall rugs and a writing desk. The rooms don't have TV, but they do have books at hand, room radiators and hot shower anytime you please.The White peaks The views from the room engage a good part of the day for guest. Both the rooms have a common sundeck right outside the rooms to witness the breathtakingly beautiful overlooking snowy peaks of the Himalayas.
Farmers Home
The Ganguly's provides you an enthralling experience for those who will to lunch amidst the beautiful valleys of Nainital.The White peaks White Peaks offer a simple Kumaon style Al fresco lunch at Farmer's Home. Enjoy the unobstructed view of the majestic landscapes while you bite into home cooked natures freshly plucked seasonal vegetables like peas, spinach and radish from the nearby organic farm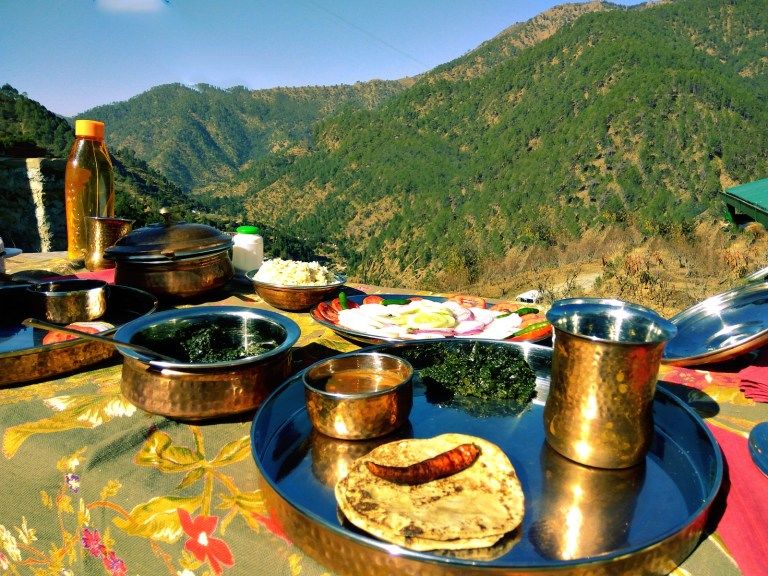 A vacation doesn't always have to be action-packed and full of activity; so sit back and relax. Experience the joy of doing nothing. Do the things you have always been putting off owing to your busy schedules. Catch up on some reading. Do some writing, enjoy the sounds of nature. With so much to "not do" and relax, if you still feel the need to stretch your legs, then go take mini wilderness hike up the valley. Go explore The White Peaks . Recharge your body and soul; come back with fond memories.
This blog was originally published on 'Salt And Sandals'