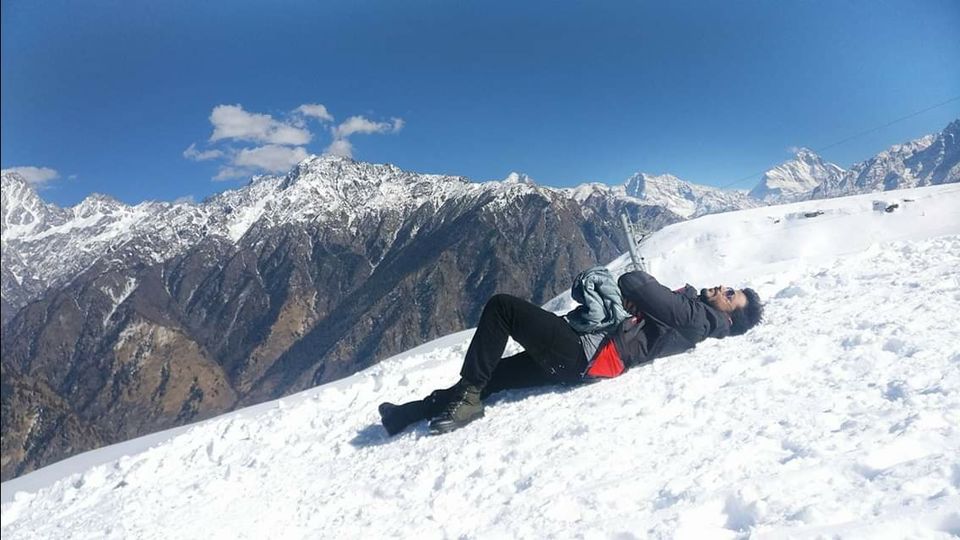 Auli also known as Switzerland of India,It is situated in the state of Uttrakhand.
Day 1 - We started from Delhi,Our destination was decided but the enroute was pretty much random.
The distance we have to travel was aprox 500 km which we planned to complete it in 2 days.
So we decided to take a halt at Lansdowne,A place where u can get similar camp feeling like Rishikesh but at a lower price.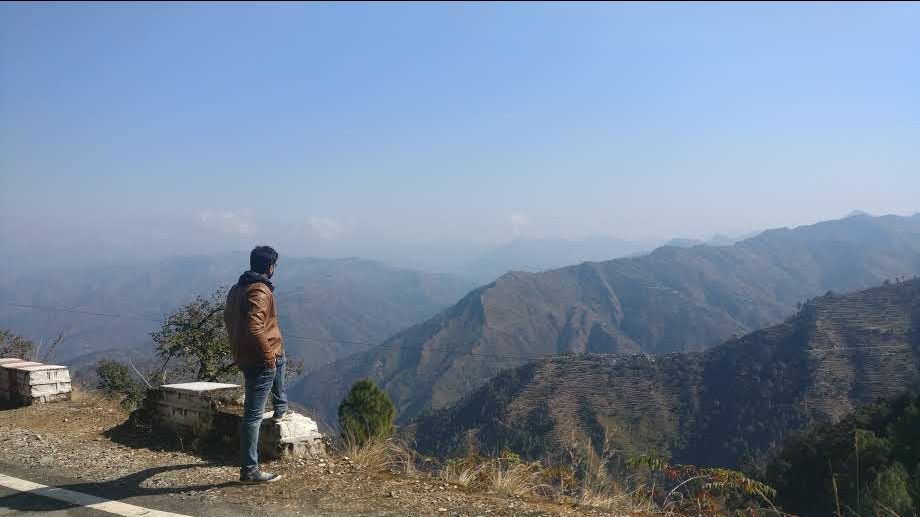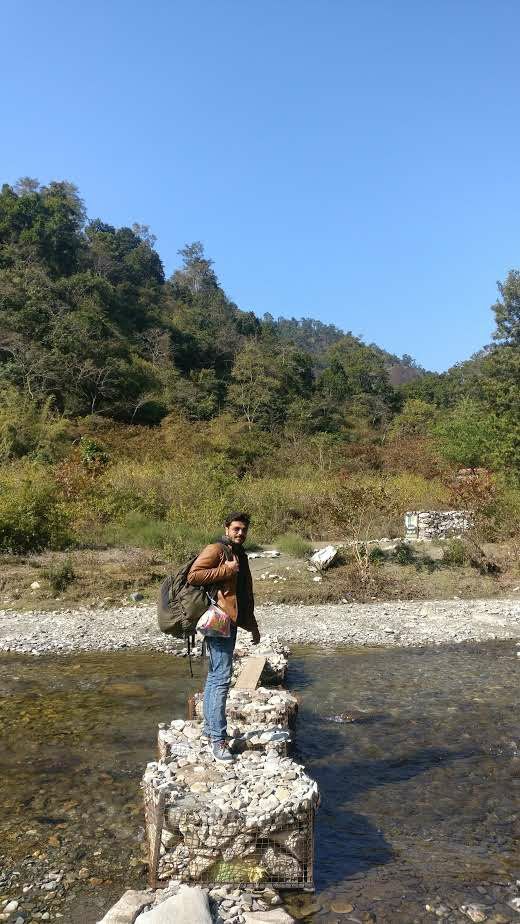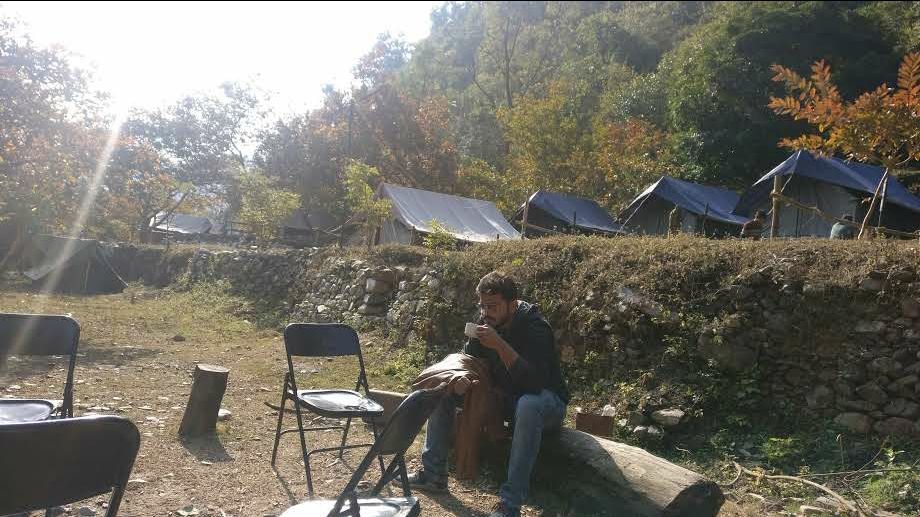 A day started with cold Breeze,Fresh air and peace all around. Sitting at the corner of river,feeling the  water stream with a sip of a Tea.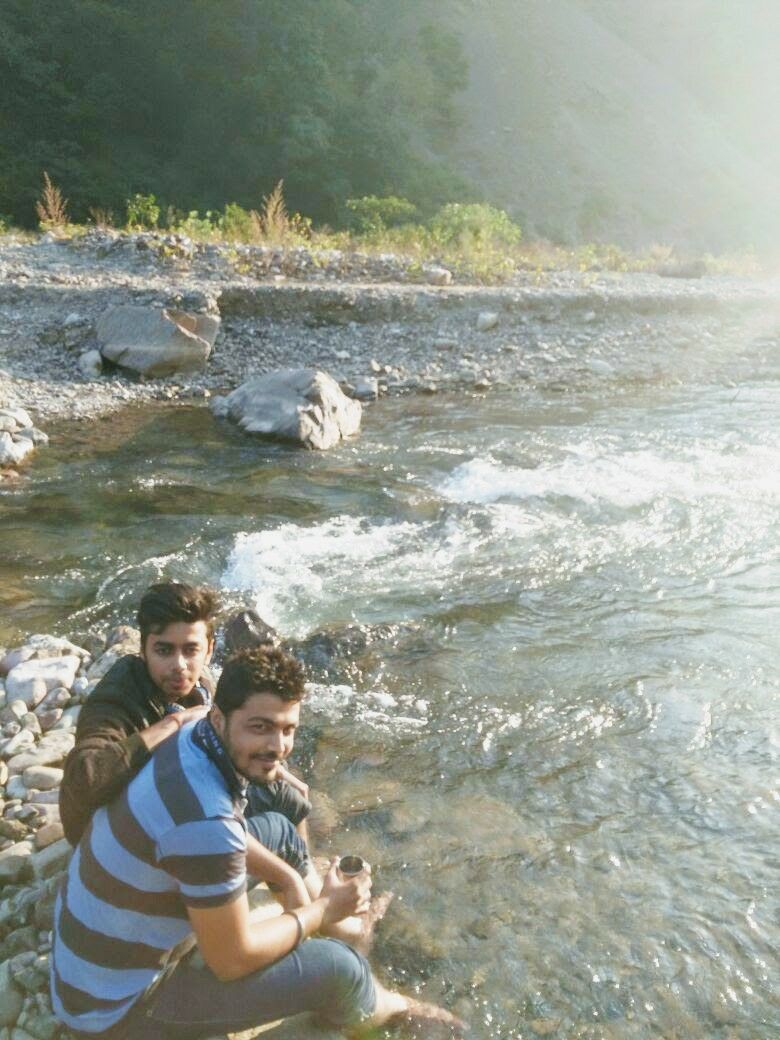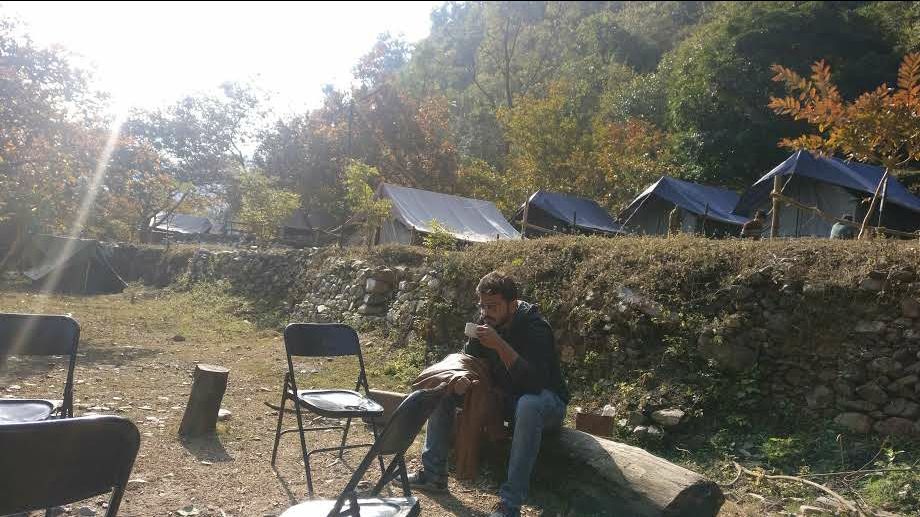 After having breakfast at Lansdowne we started for Auli Enroute Srinagar (Suprisingly,there is one more Srinagar at Uttrakhand)A beautiful city situated in the bank of River Alaknanda,Which makes it more beautiful with Blue water,White sand and lush forest.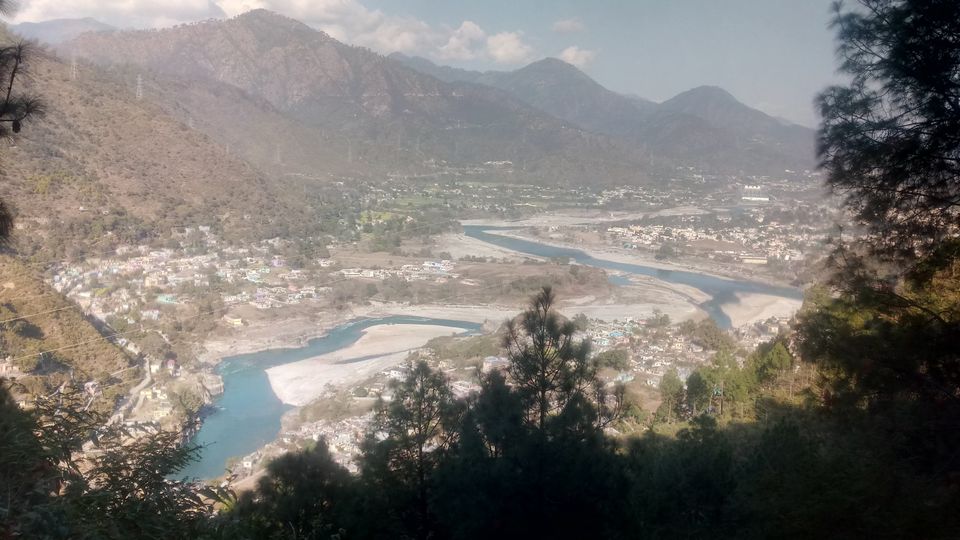 We took a halt for few hours for Lunch,After having lunch we started our trip for Auli which was almost 200 km. The entire route is sceneric by which you will never get bored of traveling.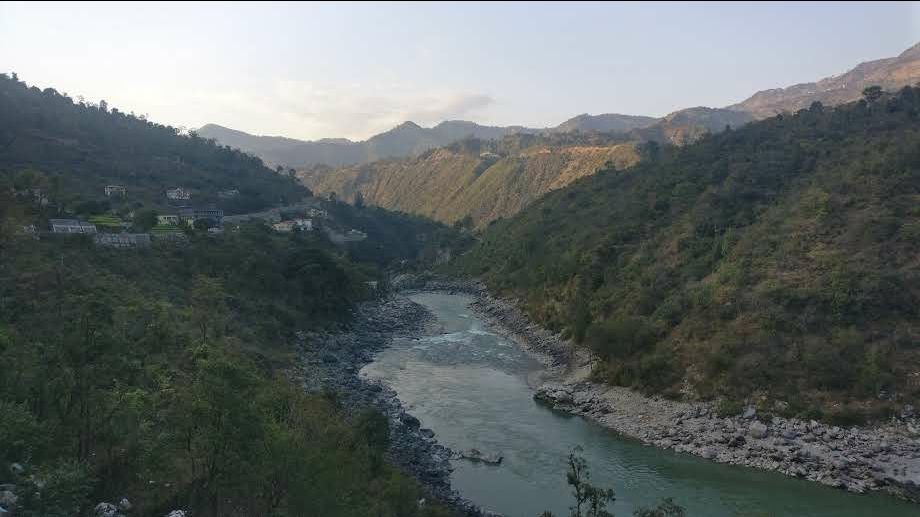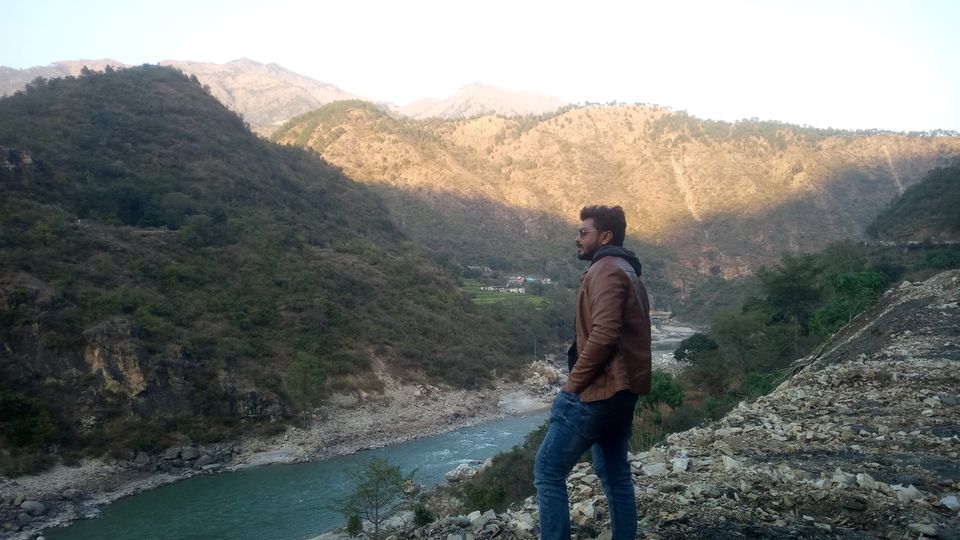 Then finally we reached Joshimath at around 10pm, To visit Auli you can take a ropeway from Joshimath which will give the beautiful glimpse of Himalayan Mountains.
A morning started with a beautiful view of the city covered with Snow, Mountains all around, Freezing temperature and offcourse chai.
Post our breakfast we left for Auli,We had to take the ropeway for Auli from Joshimath(Please make sure you pre book the tickets for Ropeway to avoid waiting)
It will take arnd 20mins for you to reach Auli from Joshimath,But the view from the ropeway is amazing.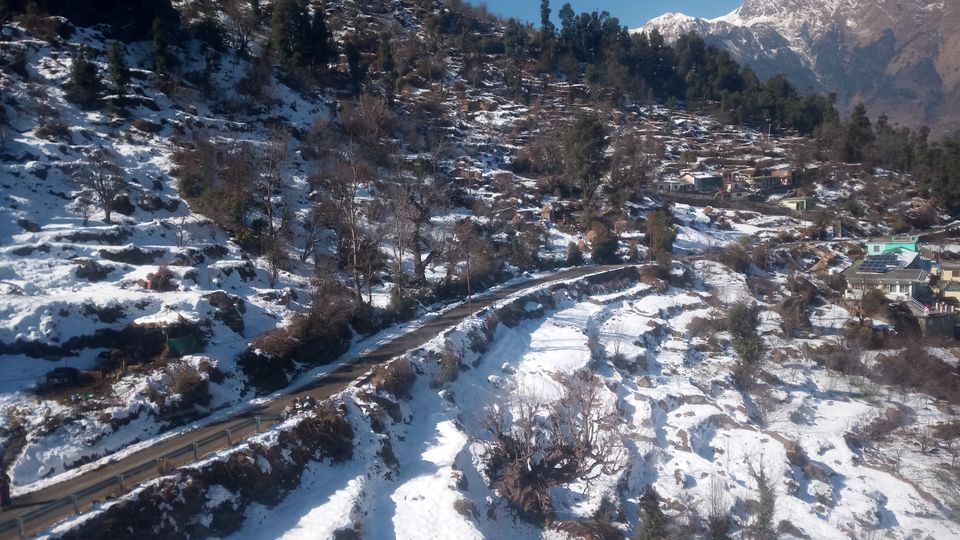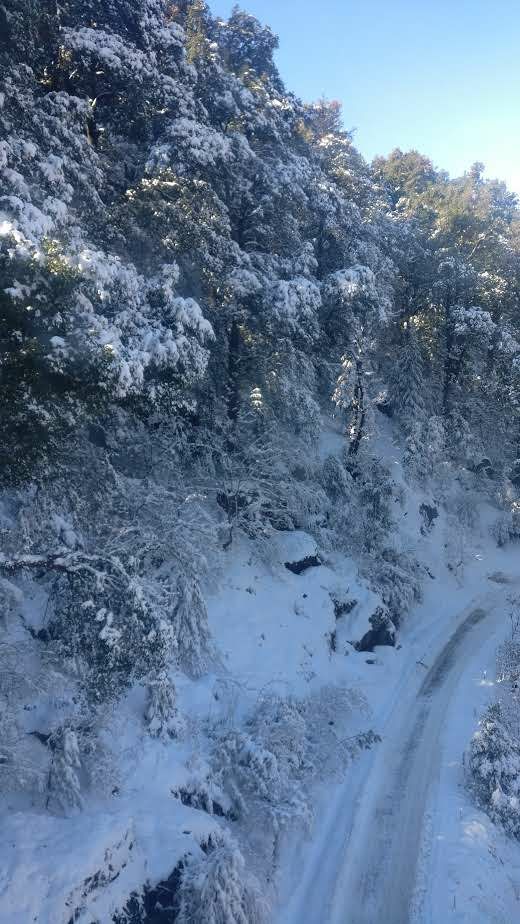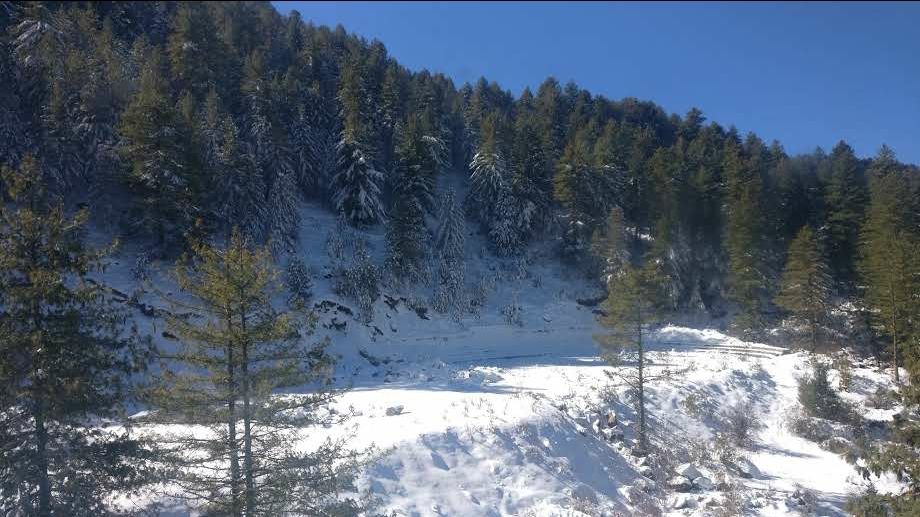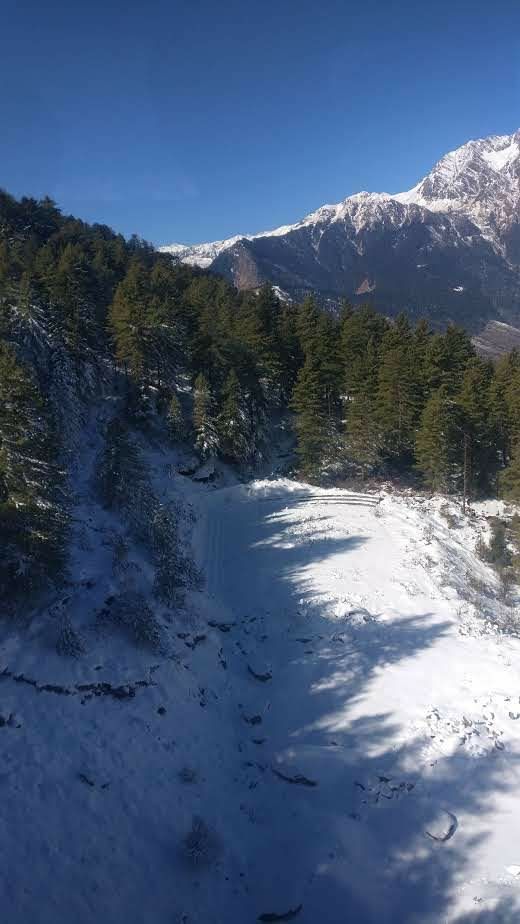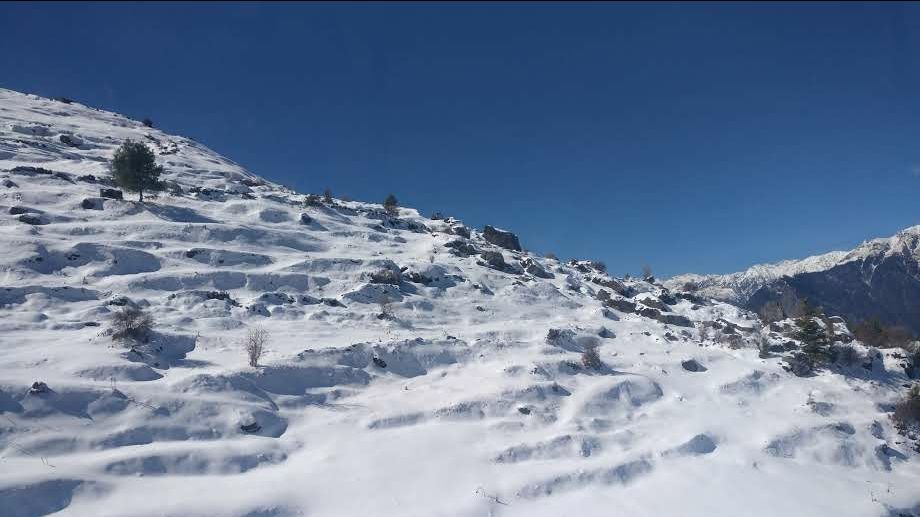 So, finally we reached Auli, Getting out from the Ropeway station you will find small vendors providing snow shoes on rent(Recommended). When we came out of the ropeway station,The view was spectacular!Entire visible area was covered with thik snow.A perfect place for ski lovers.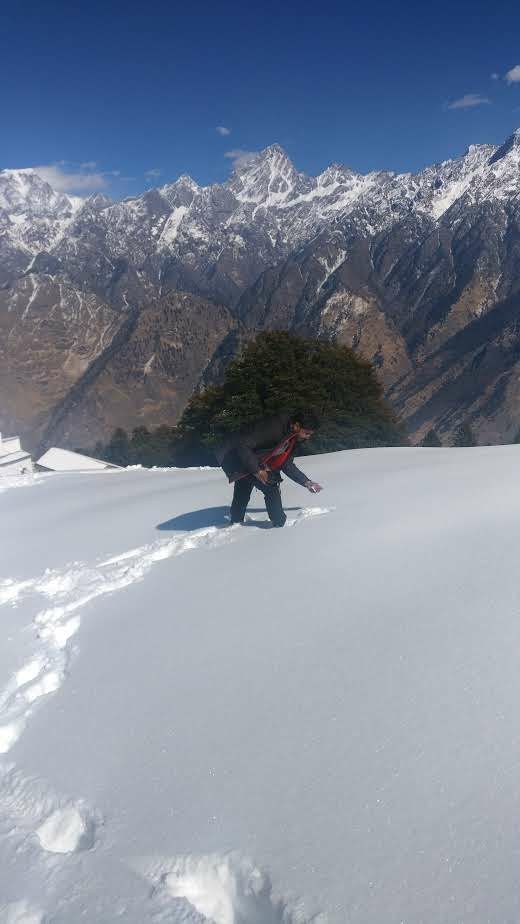 Auli is the place situated at very small area and very less crowded.So one day would be enough for you to chill there at chilling temperature and to explore around.As there is no specific tourist place,entire area is covered is snow,So we started our exploration up the hill where the snow was getting thikker with every step,It was almost 2ft thick.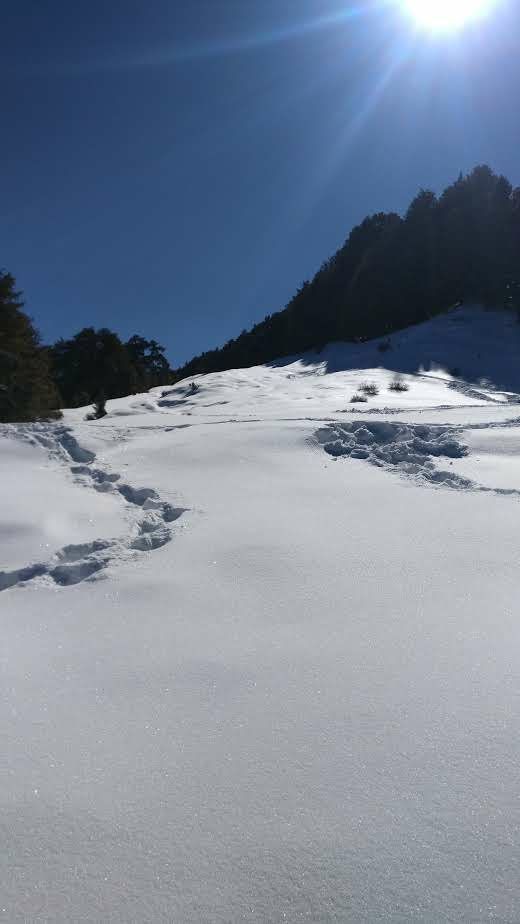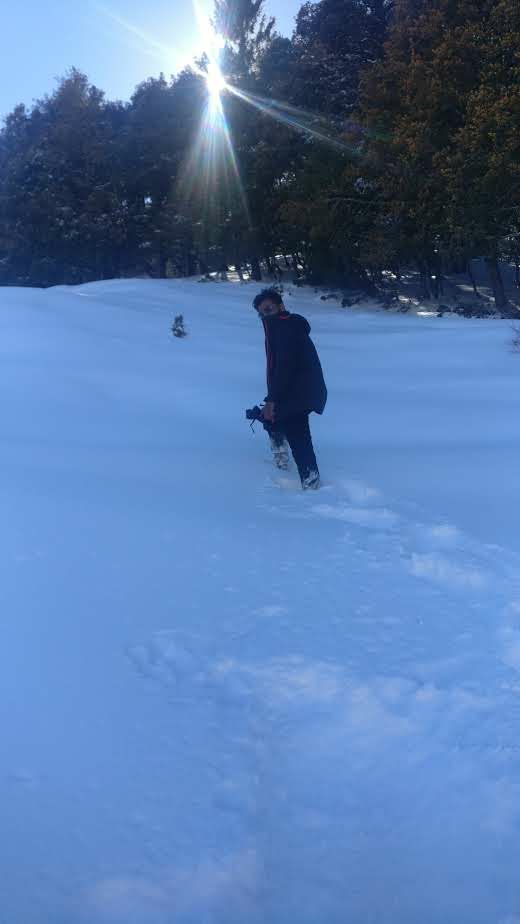 From there you can clearly see peak of Nanda devi which is India's second highest peak.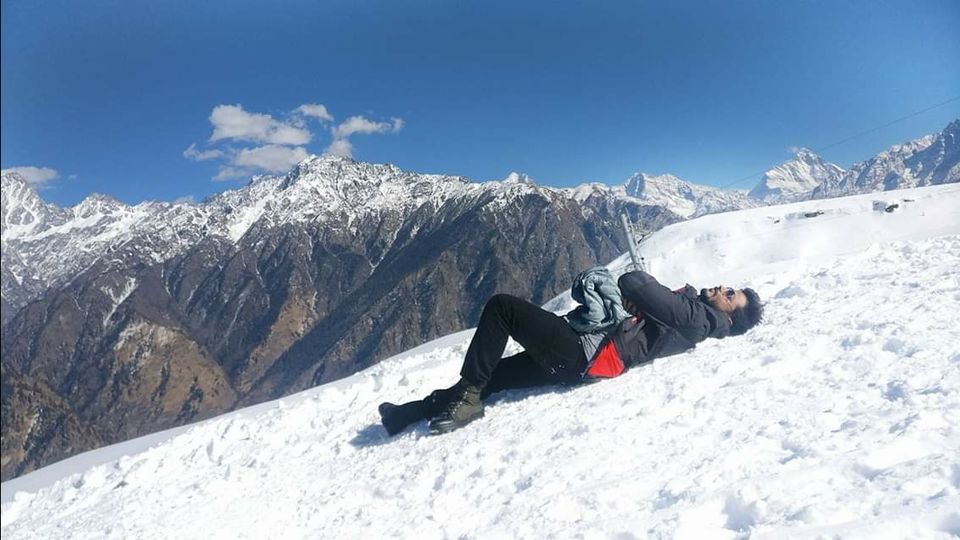 After spending an hour up the hill,We went down the hill towards the Artificial lake of Auli also know as Chenab lake which is also one of the World's highest man made lake.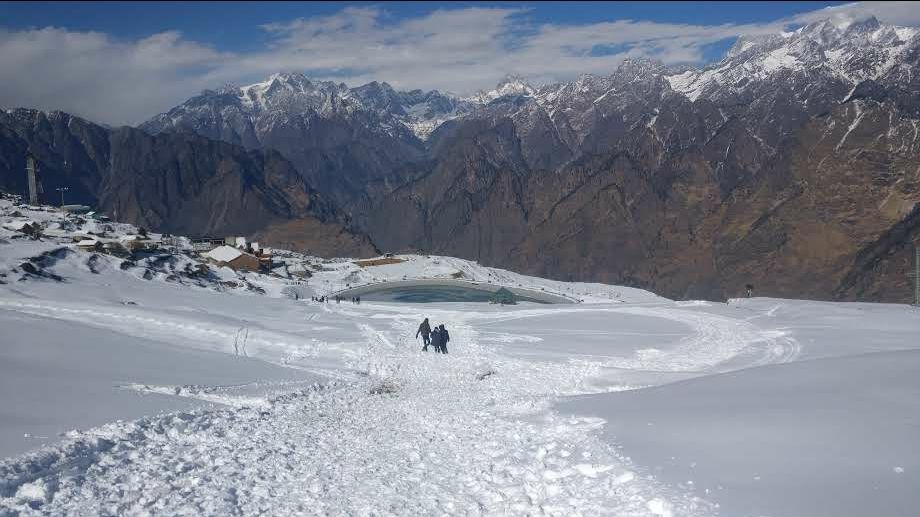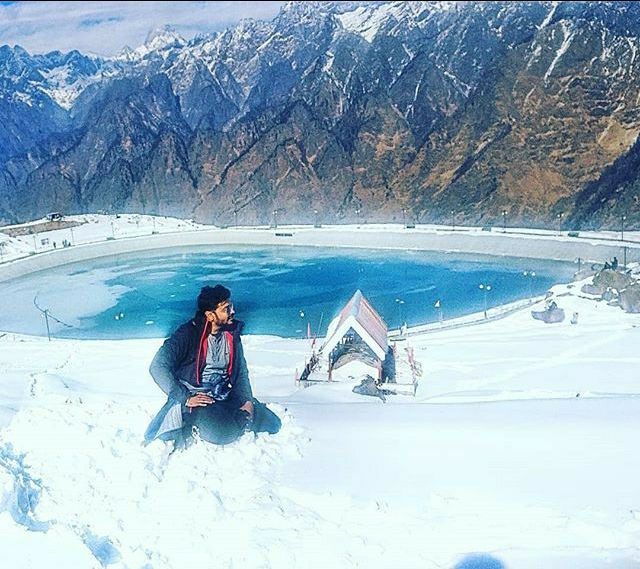 After spending sometime there,W went back to the Ropeway station,As there where multiple small shops for Snacks.By the time it was evening when we went back to Joshimath via ropeway (Bye 2 way tickets for Ropeway,As there are very less arrangements for staying at Auli)stayed one more night at Joshimath.
By Afternoon we left for Delhi via Dehradun.
Dehradun was just for a halt.