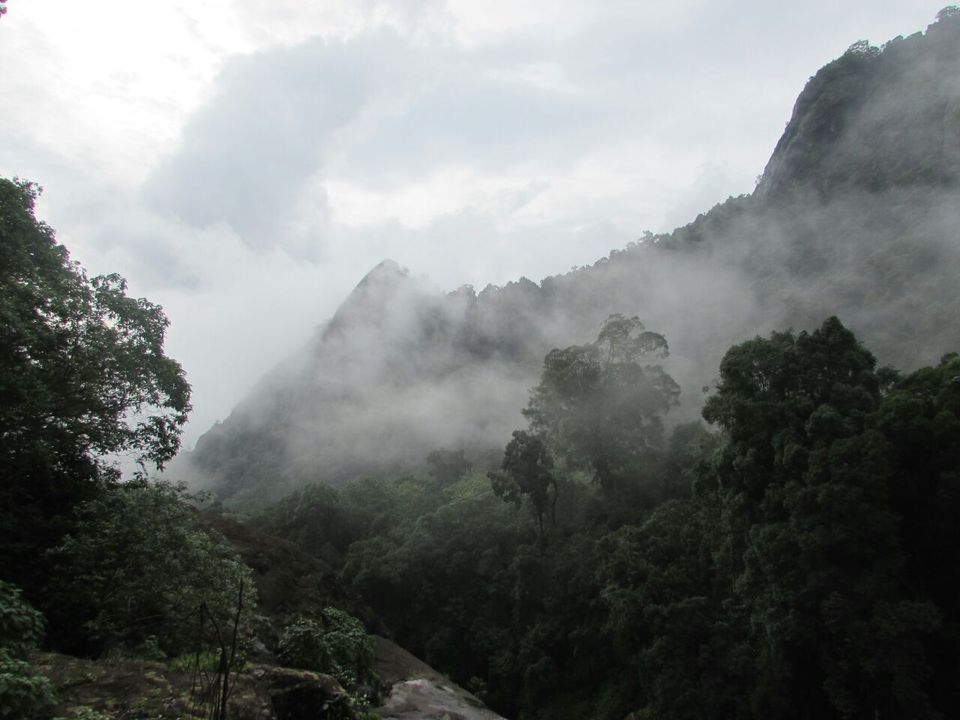 This was the first trekking experience that i had in my life. I set out to explore the vast wilderness which is mostly untouched. I set up my trekking gear and set out in the morning. The journey took nearly  an hour to reach the basement of the trekk that is vellarimala base.once you start the trekking soon the ghat road starts and you are completly into the forest.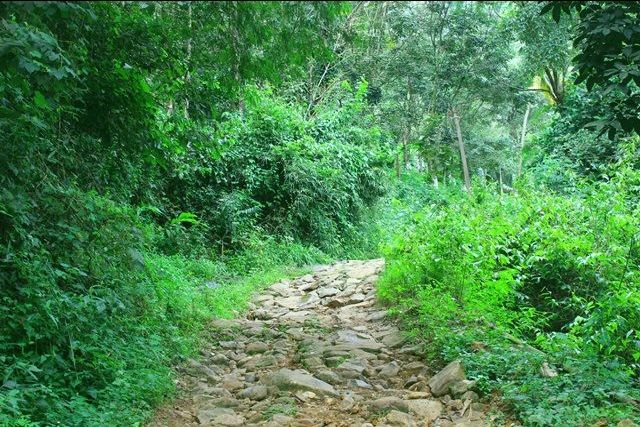 I read somewhere that there is a falls which provides spectacular view on the way to vellarimala and that was Olicuchattam. The falls is nearly one hour long from the basement and it is quiet difficult to reach there. But once you are there you will be surprised to see something majestic in the jungle. The entire falls was covered by fog and it was amidst of two big mountains. I am really short of words to discribe that view..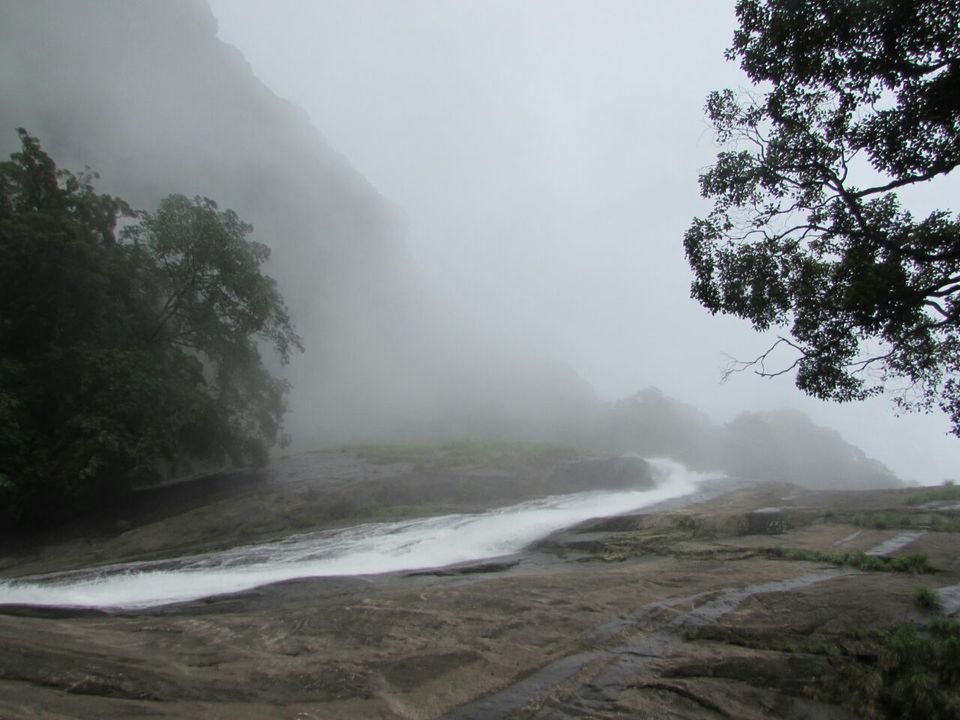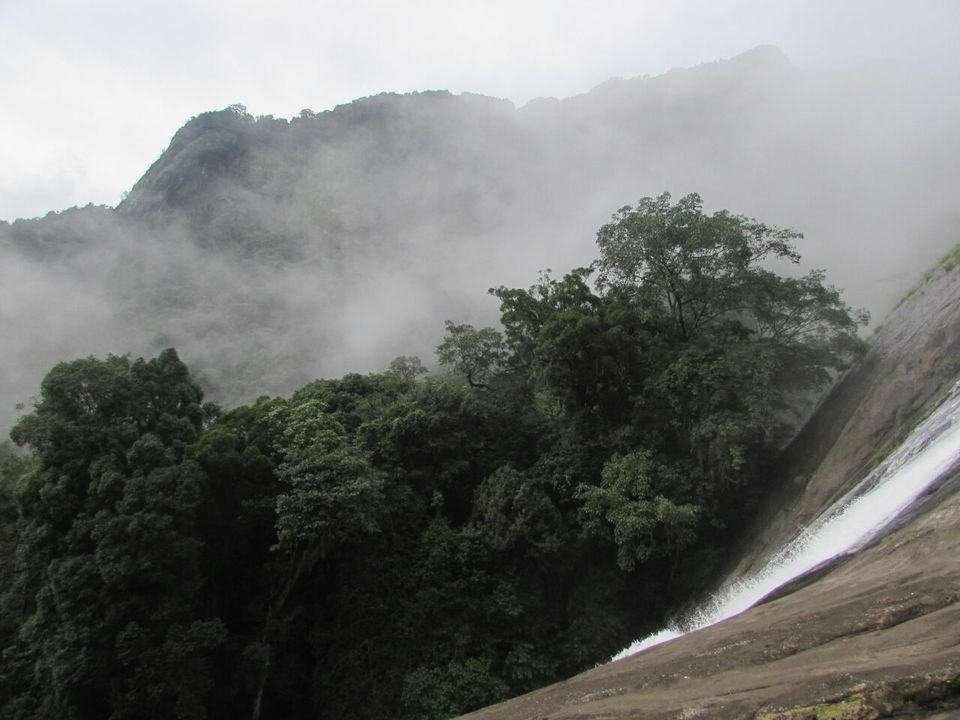 After having taken rest, i continued the trekk. It took nearly 4 hours journey to reach the top of the mountain. The road is actually uneven and at some point is really dangrous. At the same time you must be aware of  leech. I was bitten several times eventhough i carried salt with me to keep them away. You must check frequently to make sure that you are not bitten.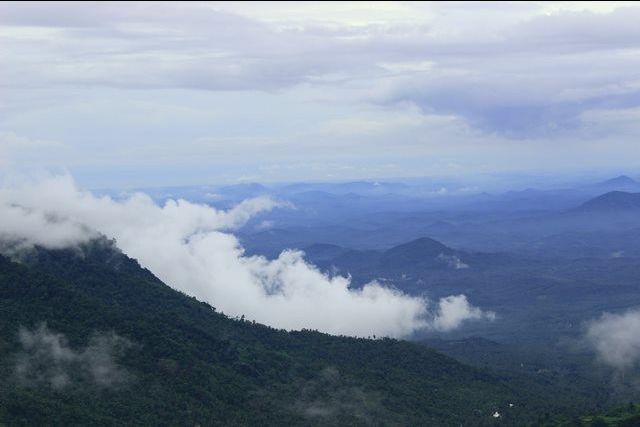 This was my first trekking experience. And i wish to explore the same place once more...