It begins now, the Plan B, the substitute to what would have been a journey through the heavenly valleys of Kashmir. Plans aborted and flights canceled bring us here to the dark petrol pump opposite Anand Vihar ISBT.
Nothing is intricately planned, we only have one sure shot destination in mind. How to reach our destination is not elaborated on the internet or anywhere. For now, we know we have to reach Uttarkashi, and from there on we have to let our sixth sense take us forward.
For some reason, we, my best friend (Anjali) and I, had never traveled in a sleeper bus. For some reason, we decided to make that mistake. The bus journey was absolutely pathetic. With the AC blowing extremely cold air right on our faces, the entire ceiling dripping water from that already evil AC, to the bus itself being two hours late. It was supposed to leave Delhi at 10:00 pm, but we only got moving way past midnight. But thanks to a delusional 'tantra' enthusiast German bloke on the opposite berth, we remained sufficiently entertained till the departure.
The bus was SUPPOSED to reach Dehradun at 6:00 am, it naturally didn't and we found ourselves missing the last bus from Dehradun to Uttarkashi. After leaping over another hurdle we quickly took an auto to Rispana Pul and called dibs on two seats in the last jeep set for Uttarkashi.
Dehradun to Uttarkashi in shared jeep takes over five hours.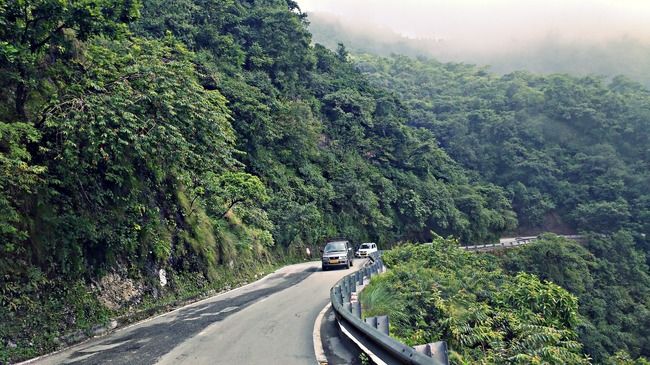 Note that we had barely (almost not-at-all) slept on that stupid bus and the ride from Dehradun to Uttarkashi is very loopy yet smooth. We swayed in and out of small naps en route and after a very hot, tiresome and filthy journey we were in no mood to trace the government offices in Uttarkashi.
As soon as we reached Uttarkashi, we barged into the taxi stand office and inquired about Nelong Valley. The head of the taxi service jumped at the opportunity of scoring a hefty sum from these two city girls who looked like they had no idea about anything whatsoever. But we did. After hearing their bickering about where to get the permit for Gaumukh (who said anything about Gaumukh?) and that we need to go Gangotri first, I told them to take us to Kotbangla Forest Office. Google wasn't completely useless.
For those who don't know about Nelong Valley:
The Nelong Valley is a rocky desert in the Gangotri National Park at an altitude of 11,400 ft. Long before Tibet was occupied by China, Nelong Valley was an essential trade route between Tibet and India. Experts say that those who have been to Tibet, will be baffled by how similar the terrain of Nelong Valley is to it. Another parallel can be drawn with the famous Himalayan deserts of Lahaul-Spiti and Ladakh. Similar to these valleys, Nelong Valley too has a deeply rich history and culture, which is lost in political unrest and border conflicts. The villages, which made Nelong Valley were vacated in 1962 during the Indo-China War. Since then the historic valley is occupied by endless army camps.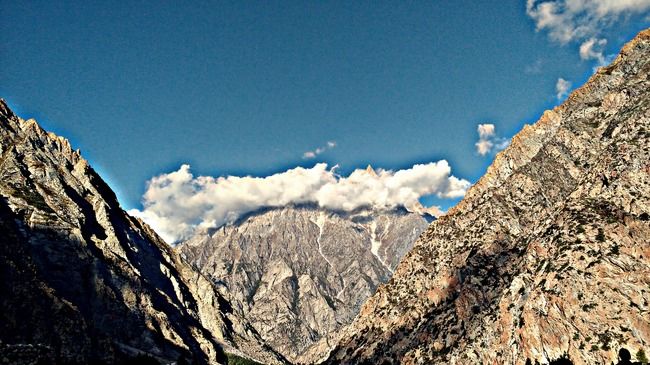 Back in Uttarkashi, after running around in government offices, we found ourselves hunting for a hotel. It was off-season and most hotels were entirely empty. We were aiming for a river-view room but after hunting in the scorching heat for almost an hour, we settled for the underwhelming view of the main road.
The day ended with a delicious kadhai paneer (a popular regular on this trip) and tawa rotis in our room.
The hotel was Bhandari Hotel and a really wonderful old man was in-charge of the room services, kitchen and practically everything. The charge was Rs 400 per night.
A good morning in Uttarkashi meant, checking out of the hotel and wrapping up the permit work as soon as we could. This ambitious conclusion happened way after noon and there was no way we could have left for Nelong the same day, so we headed for Gangotri instead.
Our wonderful (not) driver decided to quote us the most exuberant price he could think of. A taxi from Uttarkashi to Gangotri and back takes Rs 2,000. But because of the monumentally inconvenient 50 km Nelong Valley detour, he comfortably added Rs 9,000 more to the amount. Anjali and I freaked out. The amount he quoted was our cumulative budget for the entire trip. Anjali asked me to shut up, and bargained. He refused to budge below Rs 10,000 and since his name was now on the permit, we could not even get a new driver in the short time. With our broken hearts and bank accounts, we surrendered to his evil schemes.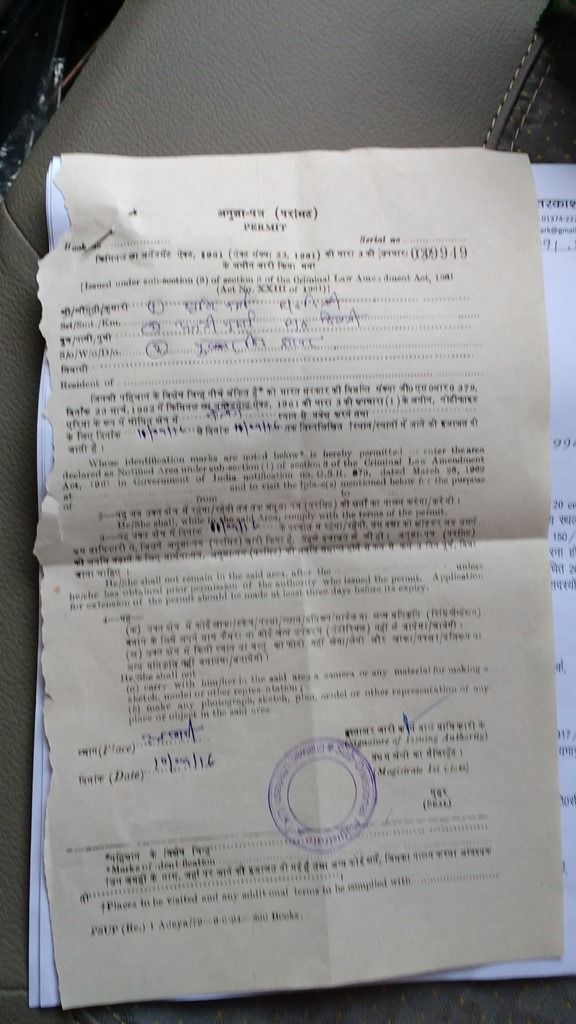 Lucky for us Uttarkashi is a very well developed hill-town, and has over 4-5 ATM machines. We took some cash out and headed for Gangotri. The trip was going to be Uttarkashi – Gangotri (stay the night) – Nelong Valley – Uttarkashi.
The route from Uttarkashi to Gangotri is a piece of heaven. Luscious green forest, the river Ganga keeping you company and weather that can fix anything!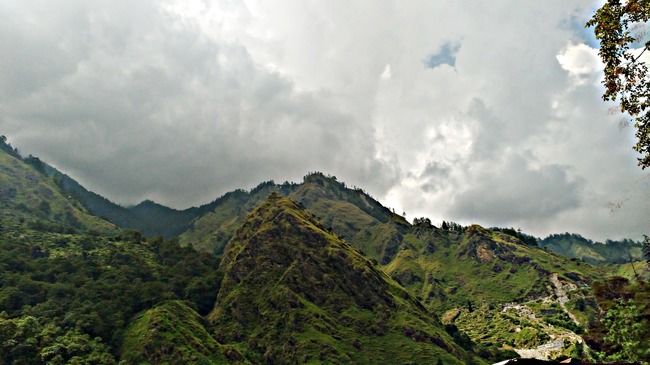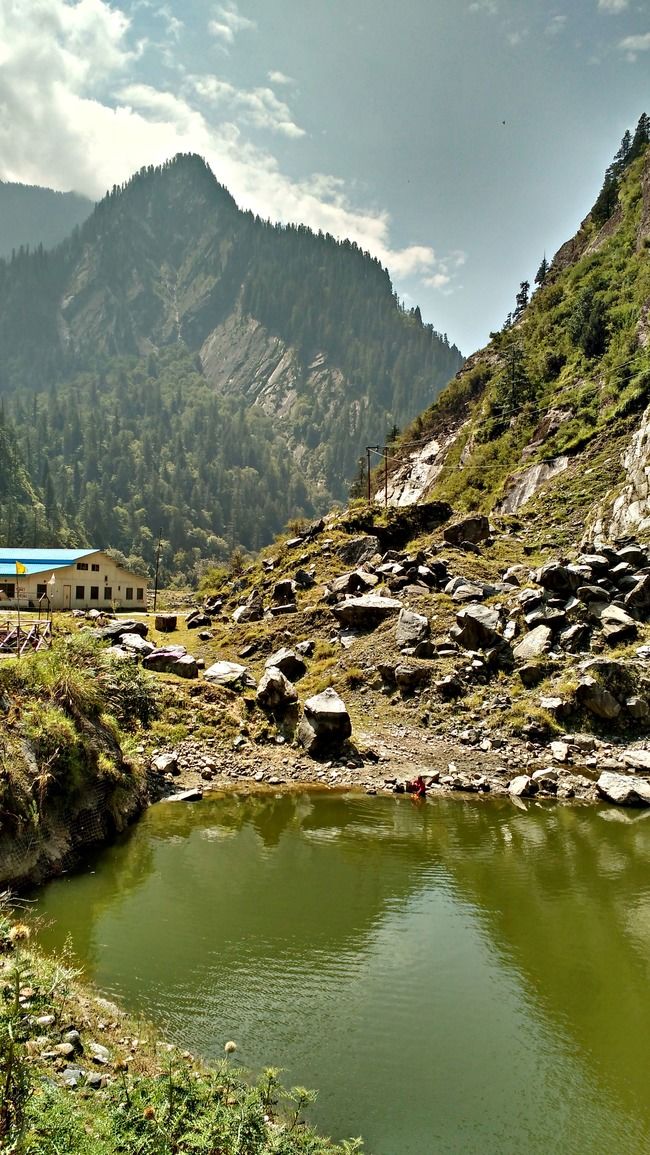 A taxi takes five hours to reach Gangotri from Uttarkashi.
En route we stopped at Gangnani. This place is a great option to stay the night if you are not interested in staying at Uttarkashi. It has very very few hotels but the main attraction here is the Ganga water hot-spring, which is said to cure all kinds of diseases.
We ate our giant cucumbers and set on the road again. If you have a bad driver on a long road trip, it's a real curse of the gods. His unwarranted invasiveness and just rude cleverness felt really painful. Especially when you are hundreds of kilometres away from home.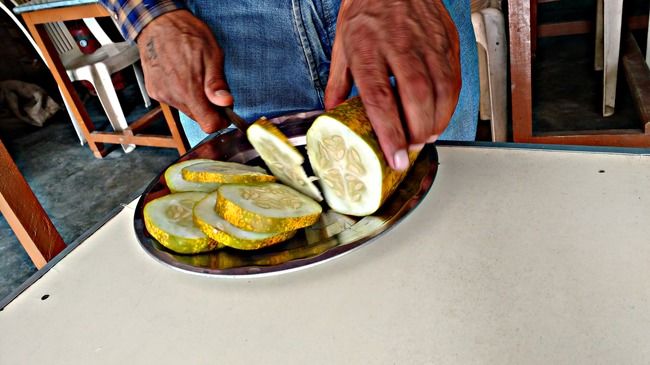 But Anjali and I ignored him as much as we could and enjoyed our piece of heaven. Harsil is an hour before Gangotri and is again a great place to spend the night if you are taking it very slow. After Harsil was Bhaironghati. We stopped here for a tea-break. Since there is no electricity in Bhaironghati, the tea was made on a mitti ka chulha. We savoured our precious cup of tea, took a breather from the irritating driver, and enjoyed the nip in the air.
We reached Gangotri around 5-5:30 pm and were informed that the evening aarti starts at 7:00 pm. Our mothers had sworn us on their lives to get a bottle of Gangajal from Gangotri. We had also volunteered to take a quick bath in the glacial water of Ganga. So us, two naive girls from Delhi, packed our change of clothes and walked to one of four most auspicious sites of Hinduism.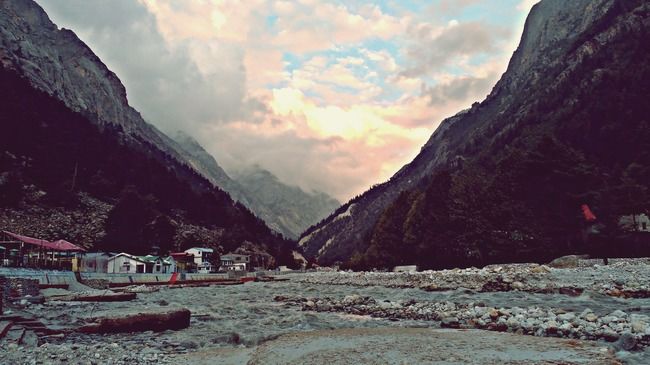 The moment the chilly water of Ganga touched our toes, we began reconsidering our decision take a bath there. Someone handed us a jug, and we kind of lost and found it three times. But it was probably the tiredness that made us do it. Anjali went first and poured three huge jugs of ice-cold water (along with a lot of sand) on her head, after which I followed. After the ritual we fought our way against the pandit who wanted us to sit for the dhara puja. We went, changed and got back to dodging the pandit. But we were pretty clueless about the whole scenario anyway and decided to oblige (yeah, sure) the son of Gangotri's head pandit with our presence.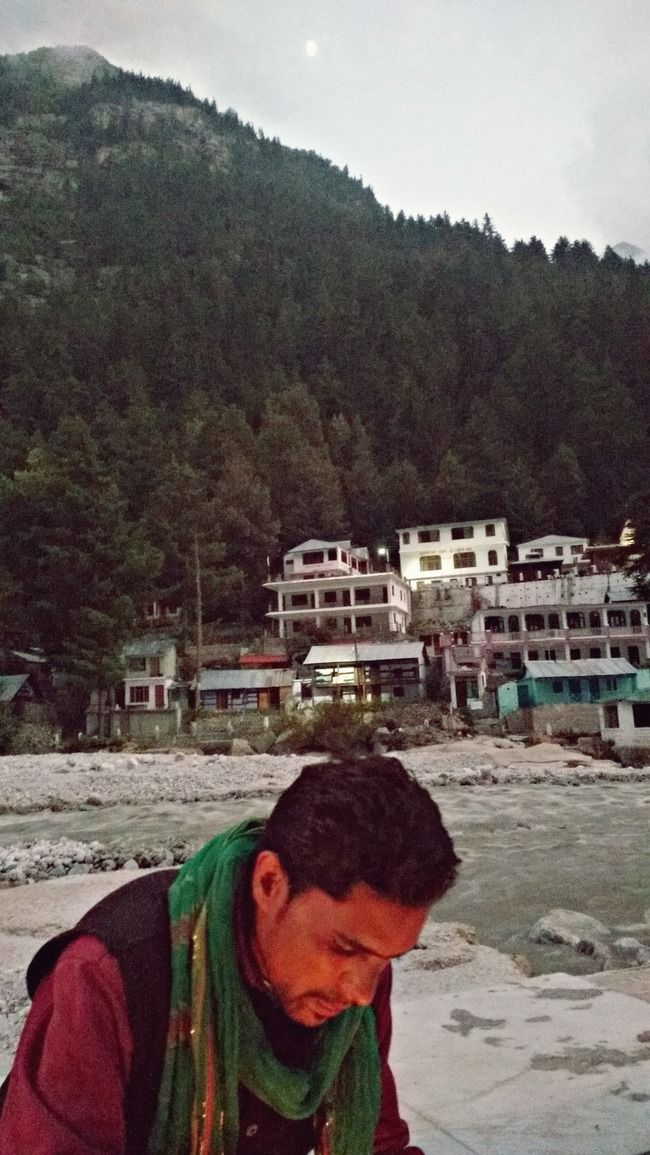 These places have been standing for centuries, these mountains were there long before the first human walked and this river, it has sparked numerous civilizations. If being in the sublime presence of such marvels is not divine, then I don't know what is.
So, for that while, we gave up our cynicism, decided to let the man do whatever he wanted and sat through the dhara puja. After this tryst with divinity was watching the aarti, which was alright.
The entire town around Gangotri echoes of the raging sound of Ganga. It is mildly scary and mostly awe-inspiring.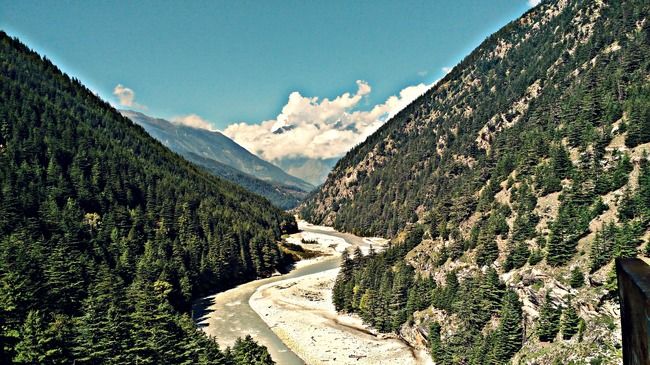 For dinner we made another mistake by trying masala dosa in Gangotri (it was curiosity that killed the cat) and then turned to kadhai paneer again for comfort. We packed and slept rather early as we had to wake up at 4:30 am and leave for Nelong Valley.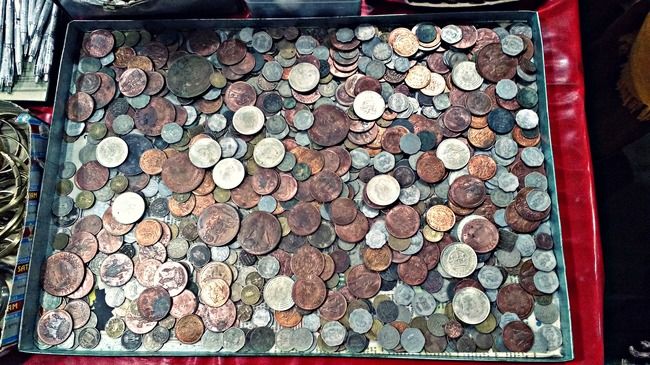 Our breakfast was a very spicy and hot maggi made at the only open dhaba in Gangotri. I can still taste it in my mouth, it was so delicious. We greeted our annoying driver and continued en route to the mysterious Nelong Valley. The place, which was not documented on the internet, the Himalayan desert hidden in plain sight. After all the trouble we went through for the permit and all the extra money we were paying, Nelong Valley was supposed to be worth it.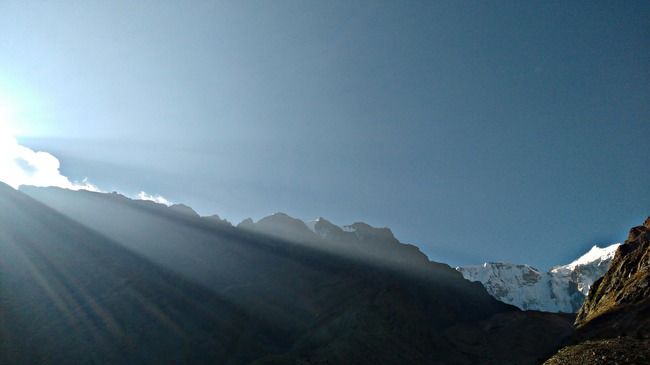 Well, it was. But the thing is the entire valley is a fortress. The only civilians there are people from villages building roads. Rest, Nelong Valley is basically a massive army camp. Being so close to the border, this stealth is understandable. We were stopped 30 km inside the restricted area, and were not allowed to even take pictures of sign boards near the camp.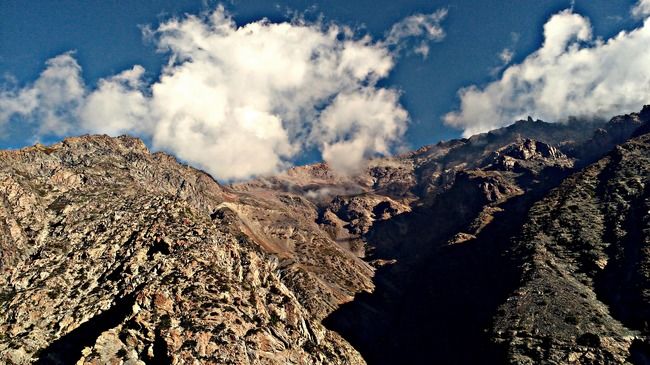 Dissatisfied and disheartened, we got moving back to the Uttarkashi. We had been up since 4:30 am and all we wanted was to just get rid of this nosy driver's company. The moment Uttarkashi came, we picked up our bags, made the payment and ran away. It was kadhai paneer again for lunch. On the way, me and Anjali had decided that we will not spend another night at Uttarkashi and decided to head down to Rishikesh. This was the best decision we made on the trip.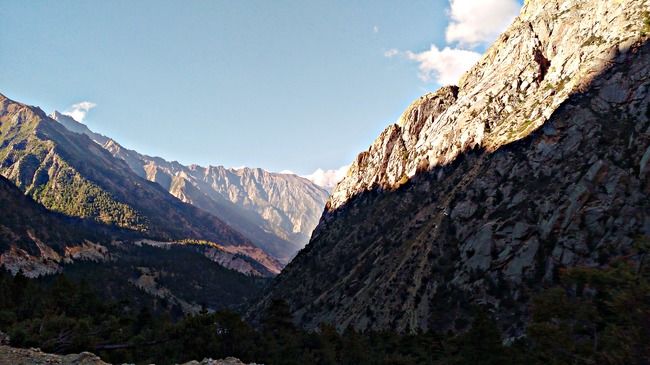 This was clearly the longest day of our trip. We stayed on road for a total of 15 hours. It was Gangotri- Nelong Valley- Uttarkashi- Rishikesh. But the drive through Tehri from Uttarkashi to Rishikesh made us forget everything. Tehri is so beautiful. You drive through clouds and small waterfalls, the air is fresh and energizing.
Agrakhal is a high town in Tehri, which is especially lost in the mist. While driving through here, no matter what time of the day, you have to turn your headlights on as the fog and clouds make it impossible to see ahead. I highly suggest staying in Agrakhal, as I will definitely be going back here.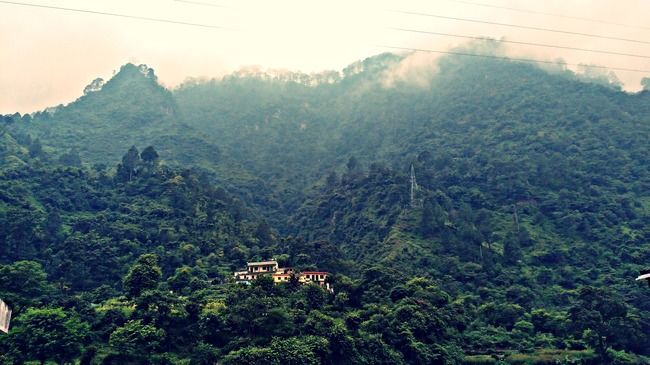 We reached Rishikesh after 8:00 pm and had decided to stay in the hipster lane on the other side of Laxman Jhoola. The auto dropped way before the Laxman Jhoola. At 8:30 pm we were walking the streets of Rishikesh cluelessly. It took us a good 40 minutes to reach the lane and find a hotel. The hotel was Om Cottages or something (everything here is Om/Ganga something) was terrible in terms of service. The room was average and the bathroom faucet kept leaking. Sure for Rs 600 we were not expecting a suite but the man incharge was rude and had no intention of being helpful.
Every cafe in Rishikesh is built for the white tourist who have found their way here to find nirvana. The food is pleasantly diverse, but from the music to decor, everything is forcefully soulful and psychedelic. I have a real aversion towards this fabricated culture built for the comfort of outsiders. But it all boils down to business, and it's really not for me to judge.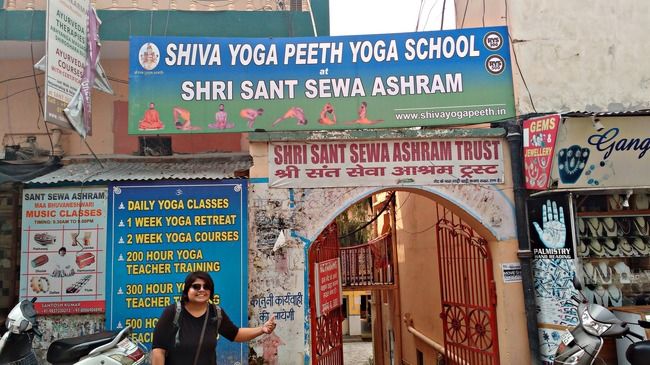 We had a quick dinner, long bath and literally passed out.
Early morning in the hotel room, we scrolled through RedBus to book a ticket back to Delhi. We thought of staying longer and going for hikes around Rishikesh, but most buses were leaving either too late or too soon. And our long long road trip from yesterday had us still feeling tired. Slightly unwillingly, we booked the bus for 5:00 pm, this way we will be able to spend the night on our beds.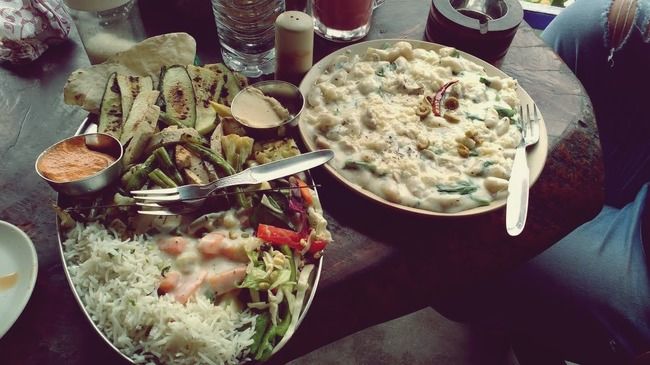 Our massive breakfast was devoured at the Little Buddha Cafe. This place is worth its hype since food is absolutely decadent. After stuffing our faces, we began walking towards the bus station (which is pretty far). After 40-45 minutes of walking, we took a shared auto to the bus station.
Thoughtful Take-Away
Women need to travel together more often. Anjali and I have shared a beautiful friendship for 13 years, and traveling together always strengthens our bond. Over the last year I have mostly traveled in a pair with another woman, and it is just the most insightful exercise.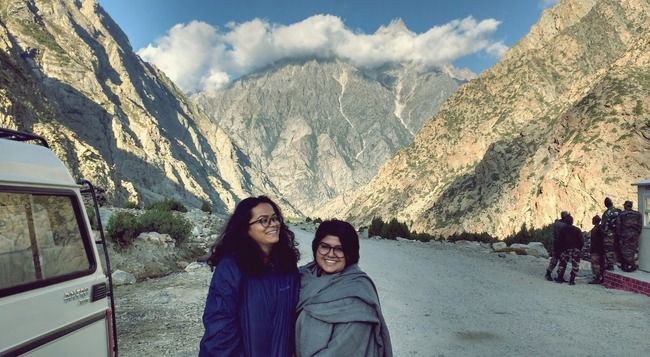 I urge women to travel together more often and farther.